Xinjiang: China ignores lessons from the past
A Chinese campaign to forcibly assimilate ethnic Uyghurs in its north-western province of Xinjiang in a bid to erase nationalist sentiment, counter militancy, and create an 'Uyghur Islam with Chinese characteristics' ignores lessons learnt not only from recent Chinese history but also the experience of others.
The campaign, reminiscent of failed attempts to undermine Uyghur culture during the Cultural Revolution, involves the creation of a surveillance state of the future and the forced re-education of large numbers of Turkic Muslims.
In what amounts to an attempt to square a circle, China is trying to reconcile the free flow of ideas inherent to open borders, trade and travel with an effort to fully control the hearts and minds of it population.
In doing so, it is ignoring lessons of recent history, including the fallout of selective support for militants and of religion to neutralize nationalism that risks letting a genie out of the bottle.
Recent history is littered with Chinese, US and Middle Eastern examples of the backfiring of government support of Islamists and/or militants.
No example is more glaring than US, Saudi, Pakistani and Chinese support in the 1980s for militant Islamists who fought and ultimately forced the Soviet Union to withdraw from Afghanistan. The consequences of that support have reverberated across the globe ever since.
Some analysts suggest that China at the time was aware of the radicalization of Uyghurs involved in the Afghan jihad and may have even condoned it.
Journalist John Cooley reported that China, in fact, had in cooperation with Pakistan trained and armed Uyghurs in Xinjiang as well as Pakistan to fight the Soviets in Afghanistan.
The notion that Islam and/or Islamists could help governments counter their detractors was the flavour of the era of the 1970s and 1980s.
Egyptian President Anwar Sadat saw the outlawed Muslim Brotherhood as an anti-dote to the left that was critical of both his economic liberalization and outreach to Israel that resulted in the first peace treaty with an Arab state.
Saudi Arabia funded a four-decade long effort to promote ultra-conservative Sunni Muslim Islam and backed the Brotherhood and other Islamist forces that helped create the breeding ground for jihadism and wreaked havoc in countries like Pakistan.
China's experience with selective support of militancy and the use of religion to counter nationalist and/or other political forces is no different.
China's shielding from designation by the United Nations as a global terrorist of Masood Azhar complicates Pakistani efforts to counter militancy at home and evade blacklisting by an international anti-money laundering and terrorism finance watchdog.
Mr. Azhar, a fighter in Afghanistan and an Islamic scholar who graduated from a Deobandi madrassah, Darul Uloom Islamia Binori Town in Karachi, the alma mater of numerous Pakistani militants, is believed to have been responsible for a 2016 attack on India's Pathankot Air Force Station.
Back in the 1980s, then Chinese leader Deng Xiaoping saw his belief that what China expert Justin Jon Rudelson called a "controlled revival" of religion would foster economic development and counter anti-government sentiment boomerang.
The revival that enabled an ever larger number of Uyghurs to travel to Mecca via Pakistan for the haj made Saudi Arabia and the South Asian state influential players in Uyghur Islam. Uyghurs, wanting to perform the haj, frequently needed Pakistani contacts to act as their hosts to be able to obtain a Chinese exit visa.
The opening, moreover, allowed Muslim donors to provide financial assistance to Xinjiang. Saudi Arabia capitalized on the opportunity as part of its global promotion of Sunni Muslim ultra-conservatism to put money into the building of mosques and establishment of madrassas.
Receptivity for more conservatives forms of Islam, particularly in southern parts of Xinjiang that were closest to Central and South Asia, suggested that the closure of Xinjiang's borders during the Sino-Soviet split in the 1950s and 1960s and the cultural revolution in the 1960s and 1970s had done little to persuade Uyghurs to focus their identity more on China than on Central Asia.
In fact, the collapse of the Soviet Union and the emergence of independent states in Central Asia coupled with rising inequality rekindled Uyghur nationalism.
The rise of militant Islamist and jihadist Uyghurs constituted in many ways a fusion of Soviet and Western-inspired secular nationalist ideas that originated in Central Asia with religious trends more popular in South Asia and the Gulf in an environment in which religious and ethnic identity were already inextricably interlinked.
The juxtaposition, moreover, of exposure to more orthodox forms of Islam and enhanced communication also facilitated the introduction of Soviet concepts of national liberation, which China had similarly adhered to with its support for various liberation movements in the developing world.
The exposure put Xinjiang Uyghurs in touch with nationalist Uyghur groups in Kazakhstan and Kyrgyzstan that fed on what political science PhD candidate Joshua Tschantret terms "ideology-feeding grievances."
Nationalists, dubbed 'identity entrepreneurs' by Gulf scholar Toby Matthiesen, built on the presence of some 100,000 Uyghurs who had fled to Central Asia in the late 1950s and early 1960 during Mao Zedong's social and economic Great Leap Forward campaign that brutally sought to introduce industrialization and collectivization and the descendants of earlier migrations.
With Pakistan's political, economic and religious elite, ultimately seduced by Chinese economic opportunity and willing to turn a blind eye to developments in Xinjiang, Uyghurs in the South Asian country had little alternative but to drift towards the country's militants.
Militant madrassas yielded, however, to Pakistani government pressure to stop enrolling Uyghurs. The militants were eager to preserve tacit Chinese support for anti-Indian militants operating in Kashmir.
Pakistan's foremost Islamist party, Jamaat-e-Islami, went as far as signing in 2009 a memorandum of understanding with the Chinese communist party that pledged support for Beijing's policy in Xinjiang.
Despite eagerness to address Chinese concerns, Pakistan and China's selective support of militants is likely to continue to offer radicalized Uyghurs opportunity.
"Jihadis and other religious extremists will continue to benefit from the unwillingness of the military and the judiciary to target them as well as the temptation of politicians to benefit from their support," said former Pakistani ambassador to the United States Husain Haqqani, discussing overall Pakistani policy rather than official attitudes towards the Uyghurs.
Cultural anthropologist Sean R. Roberts noted that Central and South Asia became with the reopening of the borders in the second half of the 1980s "critical links between the inhabitants of Xinjiang and both the Islamic and Western worlds; and politically, they have become pivotal but contentious areas of support for the independence movement of Uyghurs.
The 1979 inauguration of the of the 1,300-kilometre-long Karakoram highway linking Kashgar in Xinjiang to Abbottabad in Pakistan, one of the highest paved roads in the world, served as a conduit for Saudi-inspired religious ultra-conservatism, particularly in southern Xinjiang as large numbers of Pakistanis and Uyghurs traversed the border.
Pakistani traders doubled as laymen missionaries adding Islamic artefacts, including pictures of holy places, Qurans and other religious literature to their palette of goods at a time that Islamist fighters were riding high with their defeat of the Soviets in Afghanistan and the emergence of the Taliban.
Increased religiosity became apparent in Xinjiang.
Women donned veils in what was traditionally a more liberal land. Students of religion made their way to madrassas or religious seminaries in Pakistan where they came into contact with often Saudi-inspired Pakistani and Afghan militants – trends that China is trying to reverse with the construction of an Orwellian type surveillance state coupled with stepped-up repression and intimidation.
"The cross-border linkages established by the Uyghurs through access provided by the highway, Beijing's tacit consent to expand Uyghur travel and economic links with Pakistan through Reform Era policies, and Beijing's explicit consent in supporting anti-Soviet operations – all prompted the radicalization of a portion of Xinjiang's Uyghurs," concluded China scholar Ziad Haider more than a decade ago.
The process was fuelled by the recruitment in the 1990s of Uyghur students in Pakistani madrassas by the Taliban and the Islamic Movement of Uzbekistan, both of which were linked to Al Qaeda. Some 22 Uyghurs captured by US forces in Afghanistan ended up in Guantanamo Bay.
The eruption of protests in Xinjiang in the late 1990s and late 2000s against rising income differences and the influx of Han Chinese put an end to official endorsement of a religious revival that was increasingly seen by authorities as fuelling nationalism and facilitating Islamists.
Seemingly stubborn insistence on a Turkic and Muslim identity is likely one reason that China's current assimilation drive comes as Xinjiang's doors to its neighbours are being swung open even wider with the construction of new road and rail links as part of the People's Republic's infrastructure-centred Belt and Road initiative.
Forced assimilation is designed to bolster China's expectation that increased economic ties to South and Central Asia will contribute to development of its north-western province, giving Uyghurs a stake that they will not want to put at risk by adhering to nationalist or militant religious sentiment.
The crackdown and forced assimilation is further intended to reduce the risk of a flow of ideas and influences through open borders needed for economic development and cementing Xinjiang into the framework of China's infrastructure-driven Belt and Road initiatives that spans Eurasia
The assimilation effort is enabled by China's Great Fire Wall designed to wall the country off of free access to the Internet. In doing so, China hoped in Xinjiang to halt cultural exchanges with Central Asia such as political satire that could reinforce Uyghurs' Turkic and Central Asian identity.
The breadth of the more recent crackdown has complicated but not halted the underground flow of cultural products enabled by trade networks.
Mr. Roberts noted as early as 2004 that Chinese efforts aiming to regulate rather than reshape or suppress Islam were backfiring.
"Interest in the idea of establishing a Muslim state in Xinjiang has only increased with recent Chinese policies that serve to regulate the practice of Islam in the region," Mr. Roberts said at the time.
The Strategic Stopover: President Xi's state visit to Nepal
For starters, a Nepali styled dumpling, "momo" might have reminded President Xi, a cuisine closer to his taste buds than what Prime Minister Modi offered him a night before in southern India. Nobody would know if a "spiced extract tomato" served feelings like any kind of dumpling would excite a visiting Chinese head of state. There was a contrasting atmosphere in Kathmandu; President Xi proudly stated how Nepal-China friendship was extremely unique, one that has been positive since time. It was a deliberate statement to the Indians; friendship for China did not mean carrot and sticks. President Xi's visit to Kathmandu, a major state tour by any Chinese president for twenty-six years does not need to be analysed from an Indian standpoint. Fortunately, for Nepal, it shall now.
Game point for the visiting Chinese president. Every word he spoke was cunningly tailored to ward off accusations regarding how the Indians would analyse his visit. The Indian government has had open insecurities about Chinese interests in Nepal. President Xi was not in any mood of justifications, rather he was questioning India's approach towards Nepal, a self-declared natural ally of India. While the president was making his remarks in a cosy dinner affair, the Nepali authorities made sure of the fact that the Tibetans would not create any nuisance. Conversely, in India, they did.
President Xi's visit to Nepal was built on a rather strong foundation of trust between the two nations. Nepal had openly snubbed the Indo-Pacific union; a US led strategic alliance that is trying to keep Chinese ambitions at check. Even if Xi had any reservations, Nepal's bold move to approach China for the construction of railway lines until the Indian border is a testimony to Nepal's unhindered foreign policy. As the dinner progressed, President Xi increasingly inflicted wound on Indian attitude towards Nepali sentiments. China wished for a "land linked" Nepal, a rhetorical change from how Nepal has a trying landlocked geography. A reminder to the Indians of how they had inflicted a land blockade on Nepal. The nature of script effected by both Nepal and China has an air of easiness about transforming bilateral ties in the coming future. The Chinese president brought more to the table than what the Nepali delegations were expecting to. His take away phrase, "we will do what we claim to" is proving to be music to ears in Nepal. Diplomatically, it also means that China will not do what it does not claim to. Another reminder of how India conducts its business.
The dragon is looking for a trusted ally in the region and Nepal has managed to tick all the boxes. Prime Minister Oli of Nepal will be all smiles after achieving a significant power capital to challenge the language with Modi's unreliability. The state visit has also cut across deep lying misconceptions about Nepal's relationship with China. Factually, it is different from China's other interests elsewhere. Relations between Nepal and China are and have been significant than what Indians have perceived it to be like. After all, as President Xi mentioned, pre-historic relationship between China and Nepal would not remain unscathed in the absence of mutual respect and an attitude of friendliness. Both Nepal and China have realistically come to terms with their modern state of friendship. Suddenly, China has not only asserted its leverage in Sino-Nepal ties but it has come at a time of unwavering clarity for the Nepali government. Over the past years, Nepal's foreign affairs has witnessed deceit, revelations and a need to transform its understanding of international relations. Prior to his state visit, President Xi JingPing did the unconventional. He wrote an editorial on how he felt about his long awaited state visit to Nepal. Game point for the Chinese President.
Trade War: An Infinitesimal View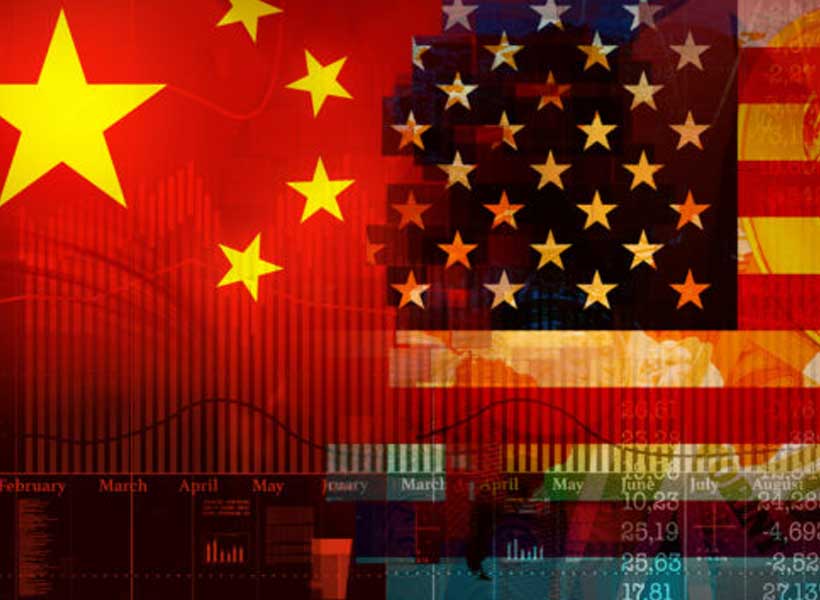 In the post Cold War era, the US changed its policies, shifted its priorities and viewing China's economic emergence as a great threat to its interests in coming decades. With a rapid economic growth, technological advancement and development of its armed forces, China became a future competitor of the US. Due to Chinese rapid economic growth, modernization of its armed forces as well as mounting position in Asian region and sea lanes of transportation, many American analysts take China as its future contestant. As a result, China remained a factor in the US all grand strategies. The 'China versus the US' indicate that Washington is taking potent steps against its threat (China). China perceives these steps as a part of the US policy of "hedge" to contain "the mighty China". This writing tries to examine the ongoing trade war between the US and China in miniature view and suggest the options for China.
Trade wars have finally begun between the US and the China. Before little explanation of this Trade war, let's discuss the concepts. A trade war is when a nation imposes tariffs on imports and foreign countries retaliate with similar forms of trade protectionism. It is side effect of protectionism that occurs when one country (country A) raises tariffs on another country's (country B) imports in retaliation for country B raising tariffs on country's A imports. Besides this, a tariff is a tax imposed on imported goods and services. Trade wars also commence if one country perceives another country's trading practices to be unfair. Trade wars are also a result of a misunderstanding of the widespread benefits of free trade. In addition, a tariff is a tax or duty that the government places on a class of imported goods (tariffs on exports are very rare). In theory, this makes the foreign products more expensive and therefore less desirable to consumers-boosting domestic makers of the product, which don't have to pay the tax. The tariff is collected by customs officials and goes to the government. In addition, Protectionism refers to government actions and policies that restricts or restrain international trade, often with the intent of protecting local businesses and jobs from foreign competition.
The United States and China have imposed a tariff of 25% on imports worth $34 billion after exchanging several threats over the last few months. This marks the official beginning of what China dubs as "the biggest trade war in economic history". While this trade war is far from the biggest the world has seen, it has the potential to cause some significant damage to the world economy. US President Donald Trump, who began the year by imposing tariffs on imported solar panels and washing machines, has vowed to possibly tax all Chinese imports into the US, which last year added up to a little over $500 billion. President Trump's tariffs against China will likely resonate with voters who believe in his "America First" campaign and perceive the trade deficit with China as a loss to the US economy. China, not surprisingly, has responded by targeting American exports like soybean and automobiles, a move that could cause job losses in American states that accommodate Trump's voter base. Other major US trading partners such as the European Union, Mexico and Canada have also slapped retaliatory tariffs on various US goods. On July 06, 2018 the Chinese products $34 billion worth, including goods, flat-screen televisions, aircraft parts and medical devices have faced tariff imposed by Trump administration. .The goods marked for tariffs will now face a punishing 25 percent border tax when they are imported into the US. The Trump administration initiated these tariffs after concluding an investigation into some of China's 'controversial trade practices'. The main motto behind the new trade barriers is to penalize China for doing things like forcing foreign businesses to hand over their most-prized technology to Chinese companies – many of which are state-owned – in exchange for access to their market. China immediately accused the US of starting "the largest trade war in economic history to date" and responded by imposing 25 percent tariffs on $34 billion worth of US goods, including soybeans, automobiles and lobsters. According to a spokesperson for China's ministry of commerce, after Minutes the US tariffs went into effect,
"China promised not to fire the first shot, but in order to safeguard the country's core national interests as well as those of the people, it is forced to fight back … the US will be opening fire on the whole world and also opening fire on itself."
Additionally, the state-run Global Times wrote,
"If what the US wants is to escalate a trade war with China, then so be it. A little fighting may be the only way the Trump administration clears its mind and allows everyone to sober up."
The aggregate amount of trade affected is moderate relative to the US and Chinese economies, but for the US, this is the most extensive import protection since the disastrous Smoot-Hawley tariffs in the 1930s. President Trump has threatened a 10 percent tax on a further $200 billion of imports from China.
In the context of feasible effects on global economy, the trade war between the US and the China could push the world economy towards a decline and it could lead to a collapse of comprehensive as well as global trade. The deteriorate investment, disturb financial markets and sluggish global economy are the major negative outputs of this trade war. This trade warfare between the US and China could extend to worldwide in trade arena and to areas beyond trade. According to economical analysts, the trade conflict among one superpower and other rising power can create disturbance of global supply chains. In addition, the US products which are assembled in third world countries can also be affected. Without a doubt, due to the disturb supply chain, the US consumer could well end up paying higher costs for products. At the end but not least, this trade confrontation between two rivalries of 21st century could affect the world trade system and it could be trade cold war between both countries be like the cold war between USA and the USSR in 20th Century. A thoroughgoing trade war could lead to a collapse of global trade.
Additionally, this trade war could also effects Chinese economy, With the Dawn of 21st century, People's Republic of China is in a very fair position in the context of Economy to face any economic tornado because in general, its economy is less dependent on exports, and exports to the US in particular. The value added in its exports to the US is less than 3 percent of its economy. In addition, China is at the end of many global value chains, which include inputs from the US, Japan, South Korea and Taiwan. The Shanghai stock market is in main territory, down 23 percent from a high in January 2018. Still, the trade war comes at a bad moment in China's cycle. The establishment have been tightening financial conditions and trying to restraint in financial risks, so that the economy is slowing, even before it takes a hit from trade. The Chinese currency has depreciated round about 4.3 percent against the dollar for the last past few months.
This is a natural market reaction to the US protectionism. Over the same period, the dollar has appreciated about 5 percent against a basket of major currencies. This is one of the ironies of the US which is trying to use trade taxes. They create uncertainty in the world and one result is that capital flows out of other economies to the US. In the short run, this raises the value of the dollar and largely undoes the protection. Historically, when the US introduces protection, it has typically not led to an improvement in the trade balance, rather the opposite. In the case of US-China trade, 25 percent tax means that about $50 billion of imports will be more expensive, and the US is likely to import less. But the other $500 billion that the US imports will be modestly cheaper because of depreciation and the US will import more. History suggests that the net effect on the trade balance will be minor. This is one reason that the direct effect on the Chinese economy is likely to be minor.
In addition, the effect of this trade war could be on the US economy. The US economy is humming along because of fiscal stimulus from tax cuts plus expenditure increases. Net job gains in June, 2018 were above 200,000, the pattern of recent months. In general, the trade war will destroy some jobs in export sectors and create some jobs in import-competing ones. This is a bad tradeoff because export jobs are generally of higher productivity and pay. The job churning is also disruptive — the lost jobs are likely to be in agricultural states and southern states with auto plants, whereas job gains are probably elsewhere. The Trump White House is betting that, given the overall strength of the economy, some localized pain will be tolerable and the get-tough policy toward China will be a political winner for the midterms. Economically, both the United States and China would lose from a trade war. Punitive tariffs would push up import prices, dent exports, cost jobs and crimp economic growth, so both sides would do best to avoid an outbreak of hostilities.
Here some options for China to retaliate this trade war. In this trade war with China, President Donald Trump wields one seeming advantage: the US could ultimately slap tariffs on more than $500 billion in imported Chinese goods. Beijing has much less to tax: It imported just $130 billion in US goods last year. Yet that hardly means China would be powerless to fight back once it ran out of US goods to penalize. It possesses a range of other weapons with which to inflict pain on the US economy. Here is a look at some of the options China has in this war:
The Chinese government should do trade in local currency. The visit of Pakistan's Prime Minister Mr. Imran khan Niazi to China give very valuable and authentic suggestion to Chinese government to do trade with Pakistan in Yuan rather than the US dollar $. It will be a direct and indirect hit to the US, her fellows and dollar $ currency. After the successful agreement with Pakistan, China could do trade with other countries in Yuan. Be remembered that China is a chief exporter country of the world with 2263 trillion dollar $. In addition, recently China gives defeat to the US in the context of purchasing oil and makes herself as chief and main oil importer and customer of the world. China could do trade with KSA, KUWAIT, IRAQ, IRAN, QATAR and other oil producing countries in Yuan but the US don't want this. If the China would successful to do trade with oil producing countries in Yuan than the dollar will decrease its worth and market value at least. The US impose sanctions on European companies to do trade with Iran and other oil producing countries but reciprocally the European countries give intimidation to boycott the US dollar. In addition, Russia would play vital role as recreationist and would give Red carpet to all. This downfall of dollar will make crash in World Bank and IMF also. Chinese government this step would create a greatest tension for the US and dollar.
China should do check and balance regarding the US companies in China. China's state-dominated and heavily regulated authorities could disrupt the US companies by withholding licenses or launching tax, anti-monopoly or other investigations. Chinese controlled media should play vital role. The state-controlled media have encouraged consumer boycotts against Japanese, South Korean and other international products Last year, Beijing destroyed Korean retailer Lotte's business in China after the company sold land in South Korea to the Seoul government for an anti-missile system opposed by Chinese leaders. Beijing closed most of Lotte's 99 supermarkets and other outlets in China. Seoul and Beijing later mended their relations but Lotte gave up and sold its China operations.
To counter Trump's "America First" approach, Beijing can appeal for support to US allies and other countries. Trump's unilateral actions have allowed China to position itself as a defender of free trade despite its status as the most-closed major economy. That could help Beijing win over governments that have criticized Trump for acting outside the World Trade Organization. Chinese leaders have tried – so far without a major success – to recruit European and other governments as allies. More broadly, Chinese commentators have suggested Beijing also could disrupt diplomatic work over North Korea's nuclear and missile programmes or other initiatives. But political analysts say that would risk setting back work Chinese leaders see as a priority.
In concluding remarks, No country can hope to impose tariffs without affecting its own trade and industry as well as economic interests in this contemporary world. Apart from disadvantage, countries that rely on foreign imports can be disturbed due to higher prices for goods, tariffs and supply chain of producers. So both the competitors of this globalized world, the US and China, are doing no good to their own economic fortunes by engaging in this tit-for-tat tariff battle after blamed each other for the ongoing trade warfare. According to the US Federal Reserve meeting the economic uncertainty, decline of private investment and delay of investment plans have been happened due to this trade war. Besides this, the economic giant China will also be equally affected. This current trade confrontation between the US and China also threatens the rules-based global trade order. It could also isolate the US, which has refused to settle differences through serious mediations, negotiations. If global trade tensions continue to simmer, it may not be too long before countries resort to other destructive measures such as devaluing their currencies to support domestic exporters. The world economy, which is on a slow path to recovery, can do without such unnecessary shocks.
The West, Sinophobia and Cooperation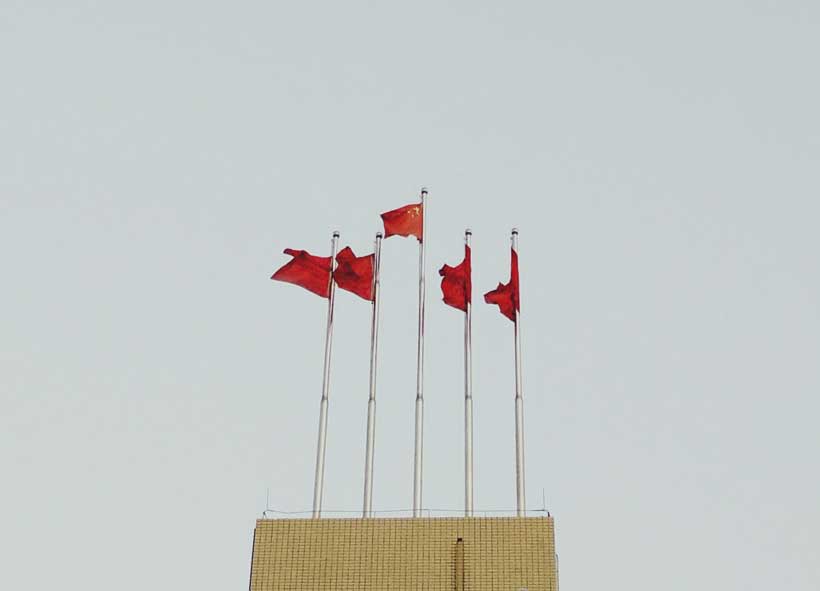 Interestingly, populace they are inhabitant of whether West or East pole share having almost common issues like weak productivity growth, proliferation of sophisticated war weapons and climate dangers; however, except for a few issues which, in particular, people of West considers most panic and hazardous. Policy-makers of the West are indulging themselves with a narrative that China's rise would threaten capitalist economic model and the very survival of the West liberal democracy. Is it so?
Not at all. What must be ponder here is the fact that international capitalists model has stopped functioning, which have witnessed 2008 financial crisis. The leading investors and tycoons, unfortunately, have not been maintaining a steady balance between profitability and investments: profits are becoming increasing while no apparent increase in investments has been recording. Its consequential effects are lowering trends in productivity across the globe; which, in response, has been adversely affecting the prosperity of people across the globe. Establishment and corporate-based politics put the nations in a competition with each-other, that affect masses; as it is underpinned by observing myriad portion of budgets are going into military weapons.
British colonial hegemony culture, and US-led conflicts since last few decades, morphed world into most devastating state, perhaps. In this scenario, China's rise seeds a hope to the indigent and penurious economies, which the West is fury of.
The current dispute between the US and China in terms of trade and technology, and if European take side, would morphed to a more dramatic state; where the health of the global economy will likely to be damaged. It is safe to say and notwithstanding predictable that this trade would be converted to a new hottest-cold war, which may force the emerging multipolar world to split into financial bipolar form.
How long will this bubble not burst? It will be likely to head the world towards a global conflict.
However, here's one good news or perhaps token. West-Policy makers, instead of spreading Sinophobia, should assure that they can be living comfortably with China. It is because, so far so good, China has been depicting a cooperation and advancement, irrespective of humanity, ethnicity and religion. What's more the West propaganda that China is appearing as geopolitical actor is equivocal; because it never influences and impose their culture on any nation.
Embracing a different economic model, China, is plausibly on a runner-up position to the US and experts claimed it will surpass the USin the next decade. Whether it's 5G tech. Or leading status of green energy, or ultra-scales exports or its leading developments for the nations having indigent economies are hallmark achievements in recent history. The US and the West should, I propose, consider China's rise a piece of cake, and welcome its come out while securing its interests under the umbrella of cooperation. This logic, while posing no threat, seems to be long term functional.