Europe is in the anticipation of NATO summit which will take place on June, 11-12 in Brussels. Before this meeting the Pentagon thoroughly analyzed all allies' expenses on collective defence. It turned out that NATO members' defence budgets don't reflect real needs of the Alliance. Among the twenty-nine members, only the United States is really serious about its obligations, spending approximately $700 billion or 3.5 percent of its GDP on defense. No other NATO member comes close to this proportion, and the vast majority fail even to meet the self-imposed requirement to devote at least 2 percent of GDP to defense.
Donald Trump repeatedly warned the member states that America is not going to carry the main burden any more. It is time for Europe to pay for itself. "I'll tell NATO, you got to start paying your bills," Trump told a wildly cheering crowd in Montana on July, 5. And he is ready to begin with Germany. The president pondered aloud about the value for the US in paying for the collective defence of Germany. Now the US is analyzing the cost and impact of a large-scale withdrawal or transfer of American troops stationed in Germany. No doubt, the Baltic States are the next.
It is clear that Trump begins the process of limiting America's role in NATO. For a long time NATO members have been promising, but did nothing to increase defense spending. Weak attempts of some countries to meet requirements did not save the situation.
If NATO reduces its huge financial injections in Alliance's budget, the whole system of European defence, and the Baltic States' defence in particular, will become illusive and unattainable. The Baltic States' worst nightmares become true. It is not a secret that keeping a large army abroad is already draining the nation's treasury, stationing many soldiers in numerous strategic foreign nations costs huge sum of money. While the Baltic States and Poland ask for more and more US and NATO troops and bases, the US is not about to satisfy their every whim. It is enough, patience is over, and pragmatism defeated compassion.
Being highly dependent on US financial support, NATO turns to be on the verge of collapse.
It became quite obvious that Trump behaves more as a businessman than a politician. He has received success in his business and transfers his behavior model to politics. The more so, Donald Trump keeps his word and the major theme of his administration "America first" at least really works. The US does not want any more to throw out money, doesn't want to believe in Europe's "sincere will" to be on equal footing in NATO. Trump-businessman prevails over Trump-politician. We are on the eve of global political change. Like "it's every man for himself in business", America will not pay for weak partners. Trump: "Dear Baltics, nothing personal, it's just business."
How 1971 war Brought Pakistan Closer to Nuclear Bomb
Ever since its independence Pakistan is a neighbor of shrewd enemy who always tried nothing better than to undo and divide Pakistan into pieces like what it did in the war of 1971. So it was necessary for Pakistan to acquire a security mechanism that can balance the power equation in the region. It's pertinent to flash back in the history to answer the question that why after the war of 1971 it was necessary for Pakistan to acquire nuclear weapon. It was not the first time when India entered into to direct full-fledged war with Pakistan in 1971.At the time of independence there were almost 650 princely states in subcontinent that were ruled by princes. These states were given the option by the British Government to either adjoin with India or Pakistan.  Based on the religious line the Majority of the population of Kashmir, Junagarh and Hyderabad Dakan decided to adjoin with Pakistan however India maintained its hostility and once again propagated with the Hindu Raja's (the ruler of states) and included them in India. Only it was Kashmir which was divided into Indian occupied and Azad Jamu Kashmir as a result of Indo-Pak War of 1948.
Continuing in its conspiracy against Pakistan India waged a war once again in 1965. It did not stop here played its role in giving Pakistan a huge loss in 1971.In the history of Pakistan the Indo-Pak war of 1971 has marked perhaps the darkest memory. It was the time when Pakistan was already weak and trying to overcome the suffering of 1965.Moreover, the internal political instabilities due to the economic, political rights of the people of East Pakistan. Various ethnic and lingual differences were contributing to destabilize the central command. India who was already for the moment just jumped in the scenario. It further fueled the burning conflict the make the situation worse. Furthermore in all this scenario Bengali population was an easy prey for Indian propaganda because they were already being exploited economically and politically. Thus the political clashes between the eastern and the western side of Pakistan turned into ethnolinguistic civil war.  The Indian government supported muktibahini and fed them with the arms and weapons eventually declaring war against Pakistan. This shredded Pakistan into two pieces. Pakistan lost its eastern half-1,600km (990 miles) of India as a result Bangladesh emerged as a new country in south Asia's map.
Consequently due to such a huge loss Pakistan suffered a lot economically as well as politically. In the very same era while Pakistan was not strong enough and suffering from the wounds of 1971 war India launched it's so called "peaceful nuclear test" in 1974. Indian nuclear tests create a security dilemma for Pakistan and a further hampered the security situation for Pakistan. In South Asia the geostrategic environment has always been very complex volatile and vulnerable it was quite difficult for Pakistan to assure its survival and national security interests without nuclear technology. In order to secure its vital foreign policy, territorial integrity and to maintain deterrence against its enemy (hostile India) Pakistan started its efforts to acquire Nuclear weapon and in 1998 did successful nuclear tests.
Currently if Pakistan did not have acquired a nuclear technology India must have done the same on the western border i.e. Baluchistan what it has done earlier in East Pakistan. Although it is very much involved in watering the seeds of the terrorist activities in Baluchistan.
Today it has been 48 years still India is engaged in fermenting trouble in Pakistan through its proxies like BLA and TTP. Kulbushan Yadave an Indian spy caught by Pakistan Intelligence is an example of Indian propaganda which shows that. India continues to kept propagating against Pakistan which is causing various internal security threats including the biggest one i.e. terrorism. Moreover the recent attack on the Chinese consulate in Karachi on 23 November, 2018 by BLA is one of another Example of Indian conspiracy by feeding the terrorist groups in Pakistan. However it's now difficult for India to lodged a full fledge war against Pakistan like past because now Pakistan has acquired nuclear technology and war against Pakistan means mutual destruction for India as well. This time purpose behind India's vested activities is to   distract the unity all across the country by targeting all those developmental and economic projects which are being established under the umbrella of CPEC.
Now Pakistan has learned security lessons from East Pakistan. It is aware of India's motivations and its presence in Afghanistan and Iran. Pakistan is now moving for good diplomatic relations and friendly regime in Afghanistan so we can be friends with them. Pakistan is one of the top countries who are fighting against terrorism and extremism. Now Pakistan is the world's 7th atomic power. Its army is one of the most efficient army of the world and it knows how to defend its countries against the enemies like India.
European army: An apple of discord
The initiative of creating a European Army actually is in the air of the European Union.
Both French president Emmanuel Macron and German chancellor Angela Merkel declared this month that they support the need to create a joint European army. By the way these two countries are the strongest EU member states from economic and political points of view. Their words are not just "air shaking" but the subject to think it over.
France is the only remaining nuclear power in the EU once Britain leaves the organization – and Germany – its major economic power. Both countries make up about 40 % of the industrial and technological base in Western and Central Europe, as well as 40 % of the EU overall capabilities and of combined defence budgets.
The main reason why European leaders voiced the initiative now can be considered from two different points of view. From one hand this can be the indicator of European fears of Russia, China and even the US military activities. According to Macron, "an EU army is needed to "protect ourselves" with respect to these states."
On the other hand such initiative can be used by France and Germany to stop the US from weakening Europe and promoting its interests in the region. Donald Trump reacted to the statement by tweeting: "Emmanuel Macron suggests building its own army to protect Europe against the U.S., China and Russia. But it was Germany in World Wars One & Two – How did that work out for France? They were starting to learn German in Paris before the U.S. came along. Pay for NATO or not!" Thus, he tied closely the idea of a European Army to his demand to increase defence spending to NATO.
At the same time the initiative of strengthening the European collective defence capabilities not only irritates the US but scares many EU countries as well.
As for the Baltic States, they have not formed their official opinion yet. The matter is the Baltics are "between two fires." The EU membership gives them good political positions in Europe where they try to gain respect and influence. But the US remains their main financial donor and security guarantee at the moment. They can't sacrifice relationships with Washington for the sake of ephemeral European Army. It means that there is a greater likelihood that Latvia, Lithuania and Estonia will softly reject the idea. It is not necessary to expect strong opposition to Germany and France. But they surely will do their best to postpone decision making.
After all the initiative could become an "apple of discord" in the EU and split the organization in two sides making the organization even weaker than now.
Global arms industry: US companies dominate the Top 100, Russian arms industry moves to second place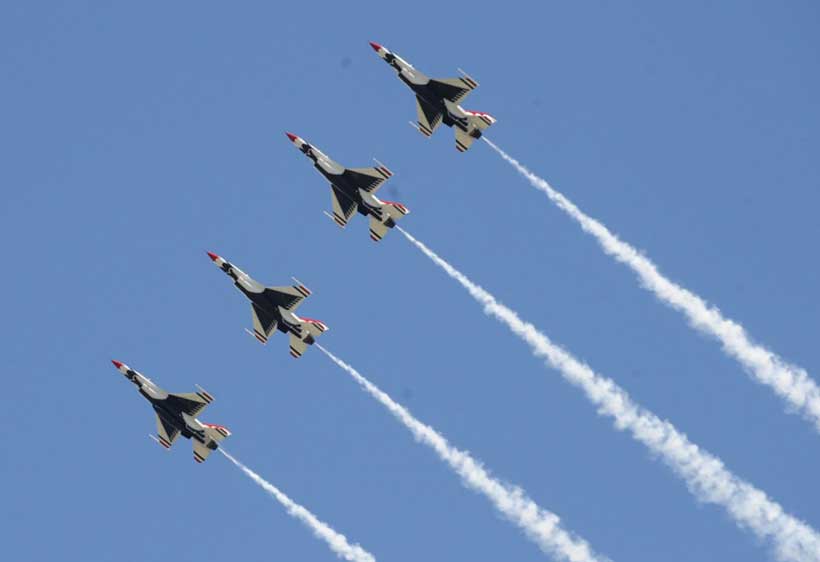 Sales of arms and military services by the world's largest arms-producing and military services companies—the SIPRI Top 100—totalled $398.2 billion in 2017, according to new international arms industry data released today by the Stockholm International Peace Research Institute (SIPRI).
The total for the SIPRI Top 100 in 2017 is 2.5 per cent higher than in 2016 and represents an increase of 44 per cent since 2002 (the first year for which comparable data is available; figures exclude China). This is the third consecutive year of growth in Top 100 arms sales.
US companies increase their share of total Top 100 arms sales 
With 42 companies listed in 2017, companies based in the United States continued to dominate the Top 100 in 2017. Taken together, the arms sales of US companies grew by 2.0 per cent in 2017, to $226.6 billion, which accounted for 57 per cent of total Top 100 arms sales. Five US companies were listed in the top 10 in 2017. 'US companies directly benefit from the US Department of Defense's ongoing demand for weapons,' says Aude Fleurant, Director of SIPRI's Arms and Military Expenditure Programme.
Lockheed Martin remained the world's largest arms producer in 2017, with arms sales of $44.9 billion. 'The gap between Lockheed Martin and Boeing—the two largest arms producers in the world—increased from $11 billion in 2016 to $18 billion in 2017,' says Fleurant.
Russia becomes the second largest arms producer in the Top 100
The combined arms sales of Russian companies accounted for 9.5 per cent of the Top 100 total, making Russia the second largest arms producer in the Top 100 in 2017—a position that had been occupied by the United Kingdom since 2002. Taken together, the arms sales of the 10 Russian companies listed in the Top 100 increased by 8.5 per cent in 2017, to $37.7 billion. 'Russian companies have experienced significant growth in their arms sales since 2011,' says Siemon Wezeman, Senior Researcher with SIPRI's Arms and Military Expenditure Programme. 'This is in line with Russia's increased spending on arms procurement to modernize its armed forces.'
In 2017 a Russian company appeared in the top 10 for the first time since SIPRI started publishing its annual Top 100 list. 'Almaz-Antey, which was already Russia's largest arms-producing company, increased its arms sales by 17 per cent in 2017, to $8.6 billion,' says Alexandra Kuimova, Research Assistant with SIPRI's Arms and Military Expenditure Programme.
Along with Almaz-Antey, three other Russian companies in the Top 100 increased their arms sales by more than 15 per cent: United Engine Corporation (25 per cent), High Precision Systems (22 per cent) and Tactical Missiles Corporation (19 per cent).
The UK remains the largest arms producer in Western Europe
The combined arms sales of the 24 companies in Western Europe listed in the Top 100 increased by 3.8 per cent in 2017, to $94.9 billion, which accounted for 23.8 per cent of the Top 100 total. The UK remained the largest arms producer in the region in 2017, with total arms sales of $35.7 billion and seven companies listed in the Top 100. 'The combined arms sales of British companies were 2.3 per cent higher than in 2016,' says Fleurant. 'This was largely due to increases in the arms sales of BAE Systems, Rolls-Royce and GKN.'
BAE Systems, which is ranked fourth in the Top 100, is the UK's biggest arms producer. Its arms sales rose by 3.3 per cent in 2017, to $22.9 billion.
Other notable developments
The arms sales of Turkish companies rose by 24 per cent in 2017. 'This significant increase reflects Turkey's ambitions to develop its arms industry to fulfil its growing demand for weapons and become less dependent on foreign suppliers,' says Pieter Wezeman, Senior Researcher with SIPRI's Arms and Military Expenditure Programme.
Taken together, the arms sales of the four Indian companies ranked in the Top 100 totalled $7.5 billion in 2017, representing a 1.9 per cent share of Top 100 arms sales.
Sales of the top 15 manufacturing companies listed in the Fortune Global 500 totalled $2311 billion in 2017. This is almost 10 times greater than the total arms sales of the top 15 arms producers ($231.6 billion) in 2017, and almost six times greater than the total combined arms sales of the Top 100 ($398.2 billion).