The transformation of the North Korean military and political system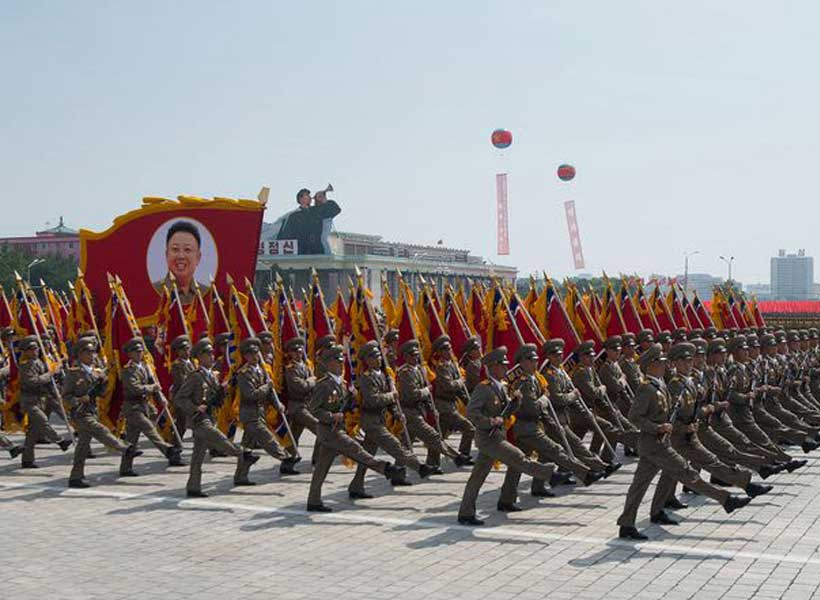 How is North Korea's political system currently changing, pending the Great Transformation with the USA and South Korea, wanted and carefully directed by Kim Jong-un?
In the future the Great Leader wants to have a new ruling class suitable for the economic and strategic changes which will affect North Korea in the coming years.
Far-reaching military and economic changes, with the support of Iran, the Russian Federation, China and other countries.
According to Kim Jong-un, without prejudice to the regime's structure, everything else must change.
In the framework of this change, the State and the Party must be turned into quick and agile tools in the hands of the Leader and of his partly-renewed inner circle.
Kim Jong-un's primary goal is to control the initial phase of North Korea's economic transformation, as well as to keep the grip on the Armed Forces and the Party, and to finally create a new ruling class for managing denuclearization and the economic transformation.
In the case of North Korean Armed Forces, the new appointments have mainly concerned the Ministry of People's Armed Forces, the Chief of Staff Department of People's Armed Forces – with new appointments also in the Directorate of Operations – and, finally, the Director of the General Political Bureau of the Armed Forces.
In the specific hierarchy of the North Korean military system, these are the three most important posts.
Furthermore, each of the three above mentioned roles implies the alternating or fixed presence of the Workers' Party of the Democratic People's Republic of Korea in the Political Bureau.
Therefore the new appointments are No Kwang Chol, former first vice-Minister of the Ministry of People's Armed Forces, replacing Pak Yong Sik, while Ri Yong-gil replaces his former boss, Ri Myong-su.
Ri Yong-gil was Commander of the North Korean Armed Forces, as well as member of the Party's Central Committee, but he was later removed from office in February 2016.
As early as 2013 he had been Chief of Staff of the Armed Forces and, despite the recent events, he had a stable and secure military career.
From 2014 to 2018 Ri Yong-gil was also Head of the Pyongyang Committee of the Workers' Party.
From 2012 to 2013 he accompanied Kim Jong-un on many visits to nuclear and bacteriological-chemical sites.
Considering the symbolic relevance of the North Korean power, he is probably one of the true leaders of the nuclear and bacteriological-chemical program of the North Korean Armed Forces.
Ri Yong-gil was at first Party's official and later became officer of the North Korean Armed Forces, while always keeping political and party positions rather than technically military ones.
Moreover, Kim Jong-un is still playing many of his cards on the Defence Ministry.
It is a source of foreign currency and of excellent profit in relation to the friendly powers, as well as of social control and of real and effective foreign policy.
Under the current leader, Kim Jong-un, six new Defence Ministers have been appointed.
Pak Yong-sik is one of the Ministers removed from office.
Probably he had some business roles, but we cannot rule out that in the future he can start again his career, interrupted on the basis of unpleasant news about his role as businessman in the phase of the Sunshine Policy with South Korea.
He had been member of the Council of State, of the Central Committee and of the Political Bureau of the Workers' Party of Korea, as well as of the Central Military Commission and finally of the Political Committee of the Pyongyang Defence Command.
Clearly Kim Jong-un is measuring his potential enemy lobby.
And he is certainly planning the generational and political change of all the important positions of the People's Democratic Republic of Korea.
As we will see later on, the new Minister No Kwang Chol was Head of the Second Economic Committee, which is in charge of the defence industry and hence connected with North Korea's supervision and construction of conventional and nuclear weapons.
He is an excellent manager loyal to Kim Jong-un.
He held various posts in the North Korean political system.
These newly-appointed people have certainly been selected due to their absolute loyalty to Kim Jong-un and the Party,but we must better analyse the decision-making process of the North Korean Armed Forces, as well as their specific role.
The naive analysts who think that Kim Jong-un is "prisoner" of his ruling class have understood nothing of North Korea's political and economic mechanism.
For the Leader, both loyalty and professional skills are needed. He is willing to get over some affectation or groveling too much, but Kim Jong-un wants the best of his technocracy, subject to loyalty to the Party and to himself.
And, above all, subject to the absolute non-involvement in any financial and commercial activity having even the slightest hint of irregularity.
Corrupt people are always at the mercy of the enemy's blackmail.
The Ministry of People's Armed Forces, however, is currently placed under the dual and symmetrical control of the State Affairs Commission of the People's Democratic Republic of Korea and of the Central Military Commission of the Workers' Party of Korea.
Nevertheless the Ministry deals mainly with the logistics and training of the Special Forces and operates with approximately 36 external organizations.
The Ministry acquires the orders, requests and notes from the basic military units and later organizes and distributes them between the Central Military Commission, the General Staff and the Party's Ammunition Department.
The Ministry also deals with military finance and operates with commercial companies and production units which can export goods and hence supply the country with hard currency.
In fact, as already noted, at least 36 commercial companies operate in the field of export and internal distribution.
But someone talks about 50 of these companies.
The naive Western analysts were wrong in believing that the People's Armed Forces were a "terrible cost" for the people and a huge obstacle to economic development.
The opposite was, and is, true.
Therefore the military system operates, above all, with the 44thBureau of the People's Armed Forces, in controlling most of North Korea's hard currency flows.
The Technology Transfer Department has also relations with both the companies owned by the Party and by the Ministry's Ammunition Department.
In particular, it deals with the acquisition of information technology and advanced weapon systems.
The General Department of Logistics deals above all with the network of factories and farms supplying food and clothing to the People's Armed Forces.
Sometimes they operate for the civilian and foreign market of food and clothing.
The Ministry, however, is subject to the control of the State Affairs Commission, which originates both from the Government and the Party, as well as from the Central Military Commission, which anyway results from the Party-government link only.
It is worth recalling that as early as 2000, the Ministry of People's Armed Forces directly controlled the Political Department, the General Staff, the Military Security Command, the Reconnaissance Bureau and the Coast Guard Command.
Later, around 2007, all these structures became an integral part of the Ministry itself, which was placed under the control of the National Defence Commission.
In 2016 the latter saw its powers restricted and was placed under the State Affairs Commission's control.
It should also be noted that, unlike Kim Jong-il, Kim Jong-un has revolutionised the People's Armed Forces more than any other predecessor.
For example, there was the handover in February 2009 – just before Kim Jong-un's role as heir to Kim Jong-il was officially declared.
As you may recall, this happened in September 2010.
At that stage, only seven of the most important positions in the North Korean military system were changed. It was the beginning of Kim Jong-un's grip on power.
The North Korean Leader had carefully analysed all the military and economic positions well before his full rise to power.
From July to November of that year, the Political Committee (PC) of People's Armed Forces was combed through by the North Korean leadership.
It was, in fact, the first scrutiny carried out by the Organization and Guidance Department after 1996.
There were some surprises: for example, the PC ships that secretly fished in Japanese waters; some military promotions in exchange for "bribes"; some accounting problems and some suspicions of corruption.
As is typical of his political role, Kim Jong-un has been very harsh in putting an end to these situations and punishing these behaviours.
In fact, in 2017 many executives of the Political Bureau of People's Armed Forces were removed, with repercussions on the military forces that,as can be easily imagined, affected also the Ministry for Foreign Affairs.
Only after this long "purge" did Kim Jong-un focus on negotiations with South Korea and the USA.
In November 2017 Son Chol Ju, one of the officers promoted with the position of  Colonel entrusted "with upper management and tasks", was appointed as Head of the Organizational Affairs Department of People's Armed Forces, but his appointment was made public only in May 2018.
As already noted, Son Chol Ju has replaced Jon Nam Jin and, most likely, also Kim Wong Hong.
Until that date Son Chol Ju had been the Director of the Political Bureau with the portfolio for organizational affairs, where he had spent his entire career.
Before taking this post, Son Chol Ju was political Director of the Air and Anti-Air Force, in addition to being Head of the respective political committee.
Probably Son Chol Ju was Head of the Political Bureau with the Propaganda portfolio, especially in the Pyongyang region.
In the meeting held on April 2018 Kim Jong Gak was elected to the Political Committee of the Workers' Party of Korea.
These changes of the North Korean ruling elite, however, show the extreme and non-negotiable power now reached by Kim Jong-un, unlike what claimed by the most naive, but very widespread, Western analyses.
This is one of the signs that, in a North Korean extremely important phase, the Party wants to control its "separate bodies", with a view to avoiding "political advantages" and the systems of influence – even the foreign ones – as well as all the grey and black areas of finance which must currently be transformed and be directly controlled by the Party and its ruling class.
In this phase we need to study the careers of important personalities such as Jo Kyong Chol, the Director of the Military Security Command since 2009, as well as full member of the Central Committee of the Workers' Party of Korea and member of Kim Jong-il's Funeral Committee.
Jo Kyong Chol was essential in strengthening Kim Jong-un's power – a member of the "old guard" that wanted continuity, independence and military power for North Korea.
Hence he has accepted the new system of international relations in North Korea.
Currently Kim Jong-un certainly wants the regime's continuity, but also and above all the emergence of a ruling class capable – by training, background and political culture – of organizing the North Korean stability in a phase of opening to the world market.
Ri Song Guk, another fer de lance of Kim Jong-un's current political and military system, currently leads North Korea's Fourth Army Corps – after leading the 39th Division – a very special military structure deployed near the Yellow Sea and the Northern Limit Line.
He is the current Director for Special Operations of the Central Command.
Yung Jong-rin is serving as the Commander of the Supreme Guard Command – therefore he is responsible for Kim Jong-un's personal safety, but he had the same post with Kim Jong-il and is hence the Commander of the most technologically advanced security service in North Korea.
He has been member of the Central Military Commission since September 2010, as well as member of the Party's Central Committee, and General since April 22, 2010.
Hence Kim Jong-un is preparing the ruling class that will defend North Korea's interests in its new, gradual and slow globalization.
Standing up to China: Czech mayor sets a high bar
A Czech mayor's refusal to endorse Beijing's One China policy potentially sets a high bar as Western powers grapple with how to respond to allegations of excessive use of violence by police against Hong Kong protesters and the implications of leaked documents detailing a brutal crackdown in China's north-western province of Xinjiang.
Prague mayor Zdenek Hrib rejected a sister city agreement between the Czech capital and Beijing in late October because it included a clause endorsing the One China policy, which implicitly recognizes China's sovereignty over Taiwan, as well as Hong Kong and Tibet.
Mr. Hrib argued that the agreement was a cultural arrangement and not designed to address foreign policy issues that were the prerogative of the national government.
The mayor's stance has since taken on added significance against the backdrop of US President Donald J. Trump's signing of legislation that allows for the sanctioning of Hong Kong officials, embarrassing Communist party leaks that document repression in Xinjiang, the election of a new Sri Lankan government that intends to adopt a tougher policy towards China, and simmering anti-Chinese sentiment in Central Asia and beyond.
Mr. Hrib's rejection was in fact a reflection of anti-Chinese sentiment in the Czech Republic as well as opposition to the pro-China policy adopted by Czech president Milos Zeman.
To be sure, Mr. Hrib, a 38-year old medical doctor who interned in Taiwan, was shouldering little political or economic risk given Czech public anger at China's failure to fulfil promises of significant investment in the country.
On the contrary, Mr. Hrib, since becoming mayor in mid-2018, appears to have made it his pastime to put Mr. Zeman on the spot by poking a finger at China.
Mr. Hrib visited Taiwan in the first six months of his mayorship, flew the Tibetan flag over Prague's city hall, and rejected a request by the Chinese ambassador at a meeting with foreign diplomats to send Taiwanese representatives out of the room.
Beijing's cancellation of a tour of China by the Prague Philharmonic Orchestra in response to Mr. Hrib's provocations forced Mr. Zeman to describe the Chinese retaliation as "excessive" and his foreign minister, Tomas Petricek, to declare that "diplomacy is not conducted with threats."
Perhaps more importantly, M. Hrib was taking a stand based on principles and values rather than interests. In doing so, he was challenging the new normal of world leaders flagrantly ignoring international law to operate on the principle of might is right.
"Our conscience is not for sale," said Michaela Krausova, a leading member of the governing Pirate Party of the Prague city council. Ms. Krausova and Mr. Hrib's party was founded to shake up Czech politics with its insistence on the safeguarding of civil liberties and political accountability and transparency.
While couched in terms of principle, Mr. Hrib's stand strokes with newly installed Sri Lankan president Gotabaya Rajapaksa's intention to wrest back control from China of the island's strategic Hambantota port that serves key shipping lanes between Europe and Asia.
Hambantota became a symbol of what some critics have charged is Chinese debt trap diplomacy after Sri Lanka was forced to hand over the port to China in 2017 on a 99-year lease because the government was unable to repay loans taken to build it.
"I believe that the Sri Lankan government must have control of all strategically important projects like Hambantota. The next generation will curse our generation for giving away precious assets otherwise," Mr. Rajapaksa said.
Fears of a debt trap coupled with the crackdown on Turkic Muslims in Xinjiang, which targets not only Uighurs, but also groups that trace their roots to Central Asian countries, have fuelled anti-Chinese sentiment in Kyrgyzstan, Tajikistan and Kazakhstan.
"Given that China is likely to continue to expand its presence, further irritating local publics, the temptation of opposition groups to exploit such anger will only grow. If that happens…the anti-Chinese demonstrations that have taken place to date will be only the prelude to a situation that could easily spiral out of control, ethnicizing politics in these countries still further," said Central Asia scholar Paul Goble.
Beyond Xinjiang, anti-Chinese sentiment in Central Asia is fuelled by some of the same drivers that inform Czech attitudes towards China.
The shared drivers include unfulfilled promises, idle incomplete Chinese-funded infrastructure projects, widespread corruption associated with Chinese funding, and the influx of Chinese labour and materials at the expense of the local work force and manufacturers.
Beyond Xinjiang, Central Asians worry about potential debt traps. The Washington-based Center for Global Development listed last year two Central Asian nations, Kyrgyzstan and Tajikistan, as risking China-related "debt distress."
Warned China and Central Asia scholar Ayjaz Wani: "Chinese principles in Central Asia are hegemonic. China has always interacted with Central Asian states without regarding their cultural identities, but according to its own vested interests… However, the ongoing anti-China sentiments may be coming to a tipping point."
Old wine in new bottles: Chinese containment policy in South Asia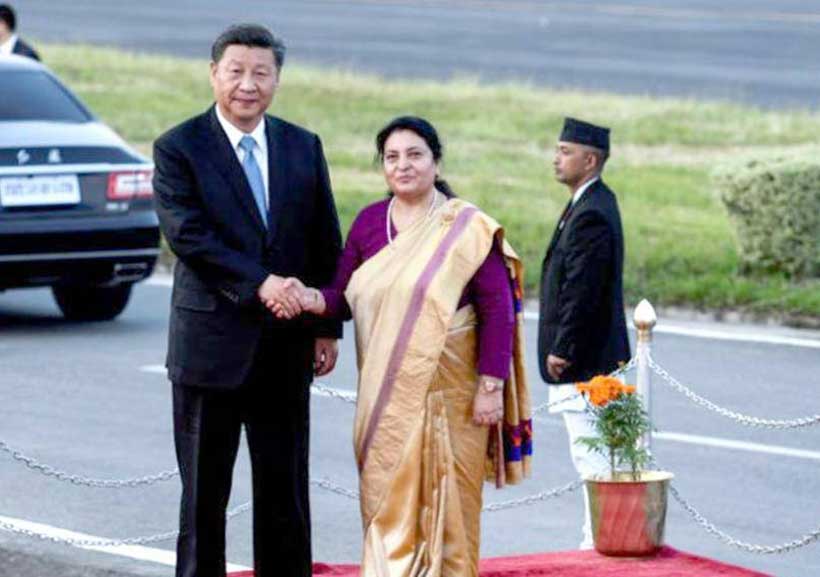 A lot of discussion in international relations scholarship is concentrated upon how US maximizing its security presence in the Asia-Pacific region. It is trying to contain, growing Chinese Influence to protect its national interest.It was described by former US President Barack Obama as a pivot Asia policy. But in the case of South Asia, United States is strengthening its ties with India to boost it as a force to contain Chinese emerging influence. It was termed by John J Mearsheimer as buck-passing in which a world superpower will give power and authority to another state to try to contain the influence of an emerging world hegemon. The Indo-US nuclear deal and former President Barack Obama's remarks about the inclusion of India inthe United Nations Security council demonstrates that the United States is helping India to rise as the regional hegemon. India considers itself as an important actor at international level.It is increasing its political clout internationally but in South Asia, it can face a new kind of isolation. This is evident from the three recent events that occurred in a span of only 10 days in the first half of October
On 07th October Pakistan's Prime Minister Imran Khan visited China with high-level delegation. He met there with Chinese President Xi Jinping and other important officials, it was his third visit to China since he came into power. During the meeting, both leaders, Imran Khan and Xi Jinping, discussed strengthening bilateral relations which are already at a higher level in terms of military and economic partnership. China is already working on a project to invest more than $50 billion under the name of China Pakistan Economic corridor let alone the cooperation on strategic and political issues. During the course of the visit, officials from both sides discussed Free Trade agreement which will be helpful in solving the problem of trade deficit for Pakistan. Total trade volume between China and Pakistan is around $15 billion in which Chinese export to Pakistan is of 13 billion. This Free Trade Agreement will open up about 90% of the Chinese market to Pakistan and will reduce trade deficit. During his meeting with Imran Khan, Xi Jinping accepted Kashmir as a disputed region and asked both parties to solve it through peaceful means.
All this happened just a few days before the visit of Chinese President Xi Jinping to India.Although both countries have made some progress on economy-related issues, no concrete efforts have been made to solve more radical issues like Indo-China border dispute in the northern Himalayan region. However more astonishing for India was that Xi Jinping visited Nepal after India. Nepal is a landlocked country crammed between two South Asia giants India and China. India is present on three sides of Nepal and considers it as its backyard. Both countries did have very solid relations and 60% of total Nepalese trade is done with India. In 2015 when Nepal adopted new constitution, relations between both countries soured. Although it was the internal matter of Nepal, India put an unofficial blockade for Nepal, which stopped all the supplies including food and medicine. Blockade continued for more than two months and it created a severe crisis because Nepal was already damaged by a strong earthquake in early 2015 in which more than 9000 people died. This blocked proved decisive in changing behavior of Nepalese leadership though they were complaining of Indian hegemonic role for many years. Nepal turned toward China for their needs. China also responded in a very positive way. Besides reconstructing earthquake effected areas, China also provided 1.03 million liters of fuel. In 2017 Nepal signed China's Belt and Road initiative and pledged to construct a railway line which will connect China with Nepal directly. This initiated a new beginning in China-Nepal relations.
When Xi Jinping arrived at Katmandu, China by this time was thelargest foreign direct investor in Nepal.It was the first visit by any Chinese president in the last 23 years.During the course of his visit, 18 agreements were signed between Nepal and China, including a railway link between China and Nepal.
These three important tours in less than ten days present the new geopolitical reality of the region. Although the Chinese president visited India but this visit was sandwiched between Imran Khan's visit to China and Xi Jinping's visit to Nepal. Pakistan is an arch-rival of India in South Asia and Nepal which historically remained in the Indian sphere of influence, is slowly slipping away from it.it clearly demonstrates containment policy by China in which China is progressively growing its influence in South Asian states. The Story does not end with Pakistan and Nepal but other South Asian states like Bangladesh and Sri Lanka now also have very strong ties with China.it represents in a new normal situation in which South Asian region is no longer dominated by India. Though India is showing to the world that it is solely protecting peace and stability in the region but reality has changed In fact South Asian states consider it as dominating power evident from its relation with Pakistan and blockade of Nepal. With growing Chinese influence in South Asia containment of India is now very much a reality.
How Australia is becoming China's Australia
If it were not for China, Australia's population inroad scheme would take a serious hit. Out of more than 0.7 million international students, more than 30% Chinese are pursuing degrees in universities. Australia lives along the values of the Western culture, but when it comes to its economy, rather dishonourably; it has had to lean towards the East. Chinese consumerism compensates for a healthy Australian economy and while it stands stronger on its democratic values, Australia, now faces a paradoxical relationship with the Asian hegemon. For instance, it is quietly ignoring the protests in Hong Kong. During recent elections, the Australian Prime Minister was mocked on WeChat; his funny nuances were subject to ridicule in the Chinese social media.
Now, Australia is facing the task. It is fighting a battle to save its identity against a consumer band, governed by communist policies. China's message is clear; an interference of any sort is not welcome, else the consequences are going to be economical. Emancipated Chinese students in Australia have been protesting against the government backlash in Hong Kong. Resultantly, back home in China, apartments were raided and their parents taught the lesson of conformity. A lesson of nationalism that has blossomed outside its territories. Australia is swallowing up the hypocrisy. On its own land, it cannot protect the values of freedom and democracy.
Wang LiQiang or as he would like to be known as "William", took to the Australian authorities for his involvement in spying activities. In his own admission, William was conducting intelligence operations and most significantly, assassinations on Australian soil. William is only one among high profile spies that have been operating in Australia. Ironically, his testament sufficiently reflects the Australian attitude towards Chinese interference, which has essentially been negligent and non-conversational. Notably, William's particular mention about operating a system of political donation will nevertheless disturb Australian administrators. They will realize that it is only about time when China will explicitly begin to reassert its influence. The police did not find Wang Li Qiang; instead, he volunteered to surrender. Especially, coming from a senior Chinese operative, the message could not be clearer.
On the outset, China and Australia maintain a well-documented "good relationship". However, administrative hierarchies in Canberra are also accused of implying a very positive attitude towards presenting and defending bilateral ties. As much as economic interests have motivated the Australian behaviour of non-acceptance, politicians do not shy away from painting an over simplified picture of Chinese problems that are realistically, complex in nature. As Prime Minister Scott Morrison handled the allegations of a Chinese backed ring that was trying to plot a spy in the parliament; the government has tried too hard to overlook the obvious. Mr. Morrison urged his citizens to not draw anxious conclusions, instead; he suggested that Australia would need to be vigilant from the threats that it faced more broadly. The substitutability of discourse that is apparent in Australian politics, marks a rather gifted trade-off for China and its actions. Andrew Hastie, parliamentary head of intelligence and security, claimed that such incidents did not surprise him. As more evidences would suggest, Chinese interference was knocking at the doors.
In terms of China, there are two faces of Australian political rhetoric. One that is motivated by the larger interests in the administrative chairs of governance, overlooking the infiltration for personal benefits. Secondly, the critiques emanating from opposition politicians and the likes of intelligence chiefs, for instance ASIO's former Directorate General, Duncan Lewis, warned that China would take over Australia in a matter of time. Elsewhere in the borders of the communist giant, two Australian MP's were denied travel entry, citing largely undetermined reasons. With a population of merely 25 million inhabitants, 1.8 million Chinese students have migrated to Australia for education. The dragon is marching towards the continent, in a first, the troops are ready on site.