The importance of real-world policy packages to drive energy transitions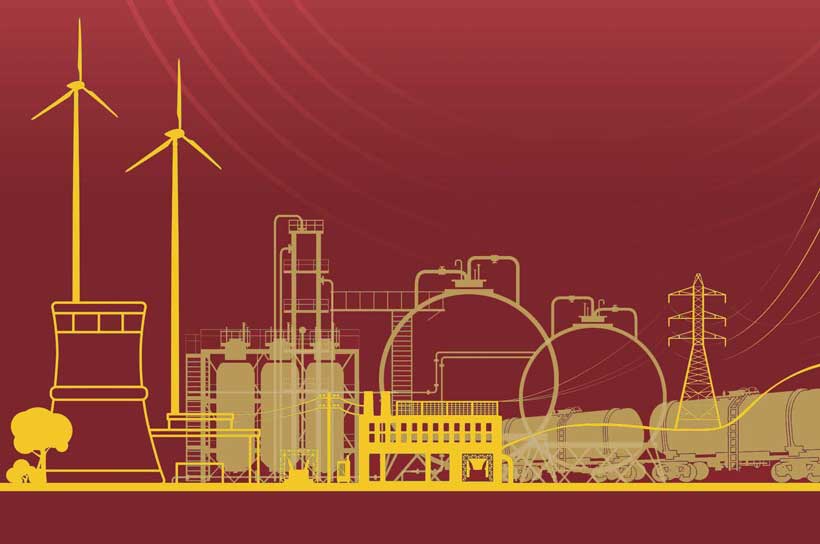 Authors: Anita Hafner, Peter Janoska and Caroline Lee.
Last December, China announced a roadmap for establishing the largest carbon market in the world: an emissions trading system (ETS) that will start at 1.5 times the size of the European Union ETS, and very likely expand further. For the world's largest energy consumer and greenhouse gas emitter, this national ETS is set to form a key element of its multi-layered policy approach to driving sustainable energy transition: a transition with aims not only to reduce greenhouse gas emissions, but also improve air quality, spur green economic development and enhance energy security.
China is just one country – though a crucial one – pursuing sustainable energy transitions through a complex mixture of policies that cover multiple aspects of energy transition. These policies need to drive change in all energy sub-sectors, act in both the short- and long-term, be cost-effective and support innovation and diffusion of clean technologies.
Carbon pricing is a cornerstone that can support many of these goals. As of September 2017, over 40 countries and 25 provinces and cities have adopted carbon pricing policies. Taken together, these cover nearly a quarter of global greenhouse gas emissions. However compared to prices that would have a transformative impact on energy systems, carbon prices remain low in the vast majority of countries. For example, in IEA's World Energy Outlook model, carbon prices reach USD 75-100/tCO2 by 2030 and USD 125-140/tCO2 by 2040 in a scenario consistent with meeting Paris Agreement goals. These are levels far above most current domestic carbon prices.
In power generation and industry, a robust carbon price tends to drive deployment of low-carbon fuels, increased efficiency, carbon capture and storage (CCS) and early retirement of high-emission assets. For example, high carbon prices in China would have a significant effect in reducing coal-fired power generation without CCS, particularly after 2025.
In contrast, in sectors that are shaped by consumer choice carbon pricing plays a more supportive role. For example in transport, carbon pricing can be crucial to offset the effects of lower oil prices in a decarbonised world. However further policies such as standards, mandates and subsidies are needed to unlock more substantial technology shifts, such as electrification, advanced biofuels development and other large-scale investments for transport infrastructure, which are not driven by price alone.
Therefore in the absence of such high carbon prices, complementary energy policies are needed to fill the gaps, creating even more complex policy mixes. These real-world policy packages will be shaped by both domestic energy transition objectives (such as economic development, climate goals, air quality, public health, energy security and access), and constraints (such as limited resources, barriers to raising energy prices, and existence of high-carbon infrastructure).
This is particularly true in power and industry. In power, regulations may be needed to actively encourage the retirement of coal-fired generation that is not CCS-equipped, something we have already seen in the UK and Canada. In both power and industry, measures would be needed to drive deployment of technologies such as CCS and for integration of variable renewables. In transport, even further strengthening of fuel standards and subsidies for alternative vehicles could be needed to offset the lack of carbon price incentive that would otherwise have moderated transport demand from conventional vehicles.
Beyond clarifying the role of carbon pricing within a country's policy mix, it is crucial to understand how a suite of policies interact – either positively or negatively – and seek ways to enhance coherence and alignment of the whole policy package over time. The more complex the policy mix, the more difficult this challenge becomes.
The next phase of our IEA work programme will be to tackle these questions in the context of China's national emissions trading system as it relates to ongoing power sector reform and a myriad of other low-carbon policies on energy conservation, renewable energy, and control of coal supply and consumption. But there will be a need by many countries around the world to further strengthen thoughtful, real-world packages of complementary energy policies to keep their sustainable energy transitions on track. The IEA will continue to contribute with our insights and analysis.
*Members of the IEA's Environment and Climate Change Unit
Is it finally time for hydrogen?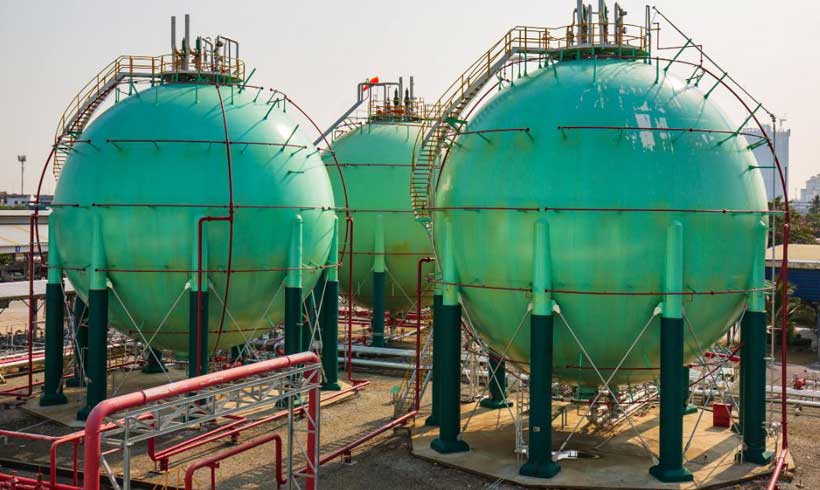 After decades of debates with a high level of 'ideological pollution', also partly thanks to the paradoxical impetus provided by the economic consequences of the Covid-19 pandemic, the issue of promoting an economic renaissance – strongly characterised not only by technological innovation but also by a strong, concrete and visible commitment to environmental protection – has finally been placed at the top of the list of government priorities for all world's most industrialised countries.
At the last G20 Summit on sustainable development, Europe, China and the United States agreed to undertake joint and coordinated efforts to achieve the goal of gradually "decarbonising" the planet by committing themselves to cutting the use of fossil fuels in energy production in favour of renewable energy from air, sun and sea.
The "Green Deal", which the European Union has been planning on paper for years, is about to become a reality since it was included in the "recovery plan", the huge financial commitment destined to help the European countries' economies to emerge from the quicksand of the pandemic in the coming years.
As many as 47 billion euros are earmarked for Italy to be spent on research and exploitation of non-polluting energy sources that will free us from the use of fossil fuels and enable us to grow without harming the ecosystem and the climate balance.
After decades of extraordinary economic growth, which has nevertheless cost a very high price in terms of environmental pollution, China has decided to further develop the sustainable growth initiatives undertaken as part of the 13th five-year plan – concrete initiatives that have enabled it to cut the amount of CO2released into the atmosphere by 12%, with the 14th five-year plan for 2020/2025, an ambitious but achievable project to create an 'ecological civilisation'.
In this regard, during a meeting of the Politburo of the Central Committee of the Communist Party of China (CPC) dedicated to the "collective study on the theme of the achievement of ecological civilisation", President Xi Jinping stated bluntly: "we must consider the reduction of carbon emissions as the strategic direction of the 14th Five-Year Plan to promote the reduction of pollution and carbon emissions and to pursue the transformation of the green economic and social development model to achieve the goal of qualitative improvement of the ecological environment".
The fact that these are not mere formulas and words of a clever politician who has sensed and caught wind of "modernity" is demonstrated by the real and incisive commitment that the Chinese leadership has made in the field of renewable energy, thanks to the personal involvement of the young and dynamic Minister of Energy Resources, Lu Hao, who wants to make Shenzhen a pilot centre for research and development in the production of energy from the sea through the National Ocean Technology Centre.
It was precisely in Shenzhen that the Marine Economy Expo was held earlier this year, showcasing advances in wave energy research and production and addressing the use of hydrogen as a potential source of clean energy.
Hydrogen is the most abundant chemical element in the universe.
However, it is not available in nature in its pure gaseous form, but "lives" only when bound with other elements, such as oxygen in water (two hydrogen and one oxygen atom, H2O) and methane (one carbon and four hydrogen atoms, CH4).
What can hydrogen be useful for once it is detached from its companion elements in water and gas?
The answer is simple: it is a light gas, lighter than air, with no toxic characteristics, which, if properly extracted and stored, can provide energy for heating houses, propelling cars, trains, planes and all other means of transport, and can potentially replace all current non-renewable energy sources, such as coal or oil, to provide clean energy for all industrial production processes.
However, separating hydrogen from oxygen and carbon is not a simple, low-cost process: firstly, its extraction from methane, so as to obtain the so-called "grey hydrogen", requires huge amounts of traditional energy and is therefore a source of collateral greenhouse gases and pollution.
In order to produce "clean" hydrogen, instead, the so-called "green hydrogen" must be extracted from water by separating it from oxygen using electrolysis. However, electrolysis has the disadvantage that it requires large amounts of electricity to work- hence, in order to produce clean energy from hydrogen, we find ourselves in the paradoxical situation of having to consume large amounts of electricity at high cost and with equally high CO2 emissions.
This paradox has held back the production of industrial hydrogen, until the idea of creating a "green" hydrogen production cycle using renewable energies such as wind, solar or marine energy has begun to emerge.
With the use of this particular process, a virtuous and very simple cycle is created: hydrogen is extracted from sea water and the energy produced by wave motion and sea currents is used to produce the energy needed for water electrolysis.
Hydrogen is a practically inexhaustible source of renewable energy, and its production on an industrial scale could solve the "dialectic" between development and the environment once and for all.
In the summer of last year, the European Union had already planned an initial implementation of the "Green Deal" with a 470 billion euro investment project called the "hydrogen energy strategy", which aims to create the conditions to enable all European partners to produce "green" hydrogen through electrolysis in view of achieving – by the end of 2024 – the annual production of at least one million tonnes of hydrogen in the gaseous state, with the widespread use of electrolysis equipment with a single power of 100 megawatts.
As mentioned above, the "recovery plan" for Italy envisages an allocation of 47 billion euros for research and development in renewable energies and particularly in the field of "green" energy production, as recently stated by the Minister for Ecological Transition, Roberto Cingolani.
Other European countries are also betting on the future of hydrogen.
Spain has already earmarked 1.5 billion euros from its national budget for national hydrogen production over the next two years, while Portugal wants to invest a large part of the 186 billion euros allocated to it by the "recovery plan" in projects dedicated to the production of low-cost "green" hydrogen.
Italy is at the forefront of research into marine energy production equipment.
The Polytechnic University of Turin – with the support of ENI, CDP, Fincantieri and Terna – has developed a cutting-edge technology for producing energy from wave motion.
This is the Inertial Sea Wave Energy Converter (ISWEC), a machine housed inside a 15-metre-long hull which – thanks to a system of gyroscopes and sensors – is able to produce 250 megawatts of "green" energy a year, occupying a marine area of just 150 square metres, without any negative impact on the ecosystem.
Italy can rightly claim to be at the forefront of research and production of energy from sea wave motion, and can therefore rightly take the lead of those who plan to produce "green" hydrogen using the energy generated by wave motion for the energy needed for electrolysis: a virtuous cycle that is potentially the protagonist of a future industrial revolution.
This explains the interest and attention paid by China's Ministry of Energy Resources and its Minister, Lu Hao, to Italy and to some of its companies.
Minister Lu Hao has turned the city of Shenzhen into what is defined as a "global ocean central city", which – also thanks to a joint venture, promoted by the International World Group, between Italy's Eldor and China's National Ocean Technology Centre -is set to become the world's pilot centre for the production of clean energy from sea waves.
In a not too distant future, with the smart support of all Italian institutions – starting with the Ministry for Ecological Transition – together with other European partners and probably with the support, albeit suspicious, of the United States led by President Biden -Italy and China will be able to launch and develop the revolution of the "blue economy", the economy that starts from the sea, the latest fashion in terms of smart, clean and sustainable energy production.
Nord Stream 2: To Gain or to Refrain? Why Germany Refuses to Bend under Sanctions Pressure
The chances of the sanctions war around Nord Stream 2 to rage on after the construction of the pipeline is finally over seem to be high. That said, we have to admit, with regret or with joy, that it will be completed, and for the following reasons:
Germany, like any other European country, has set itself the task of abandoning coal and nuclear energy within the next few decades. In reality, however, there is no alternative to coal and nuclear energy. Simultaneously forsaking gasoline and diesel cars, which is something Europe dreams about, will inevitably increase the EU's demand for electricity. However, green energy is unlikely to satisfy Europe's energy needs any time soon. Hopes for cheap thermonuclear energy are unlikely to come true until 2050 at best. Therefore, in the coming decades, natural gas, Russian and other, will obviously remain the most convenient and cheapest fuel. At the same time, regardless of where the pipelines run, Russian natural gas will account for a significant share of the European and world markets. This is not politics – just a simple economic reality.
Despite the attributed environmental benefits of Nord Stream 2 and the Russian natural gas, the positive impact of replacing coal with natural gas remains largely unclear as it depends on the volume of methane leaking from the processes of gas extraction and transportation. Nonetheless, Nord Stream 2 presents itself as an attractive alternative for the EU as it would help decrease gas prices because Russia will be able to supply the EU with higher amounts of gas, thus, decreasing demand for expensive imported liquified natural gas (LNG).
Nord Stream 2, although a privately-financed commercial project, has political implications. Politics and economics are too closely intertwined, and in the short term at that. The abandonment of Nord Stream 2 will hardly weaken Russia and force the Kremlin to introduce democratic reforms. This will only result in Europe losing a good opportunity to effectively ensure its energy independence, as well as that of its Baltic and Eastern European allies, many of whom, unable to fully integrate themselves into European energy systems, continue to buy electricity from Russia.
At the same time, Nord Stream 2 will help make Germany a guarantor of the EU's energy security. More and more people now feel that the sanctions against the Russian-German project are essentially meant to undermine Germany's growing influence. However, even this abnormally cold winter has shown that political problems and competition for influence in the EU are taking a back seat to energy security issues. The disruption in LNG supplies from the United States has only underscored Europe's need for the Nord Stream. Besides, when completed and controlled by Germany, Nord Stream 2 could be used as a means of pressure against Russia and Russian supplies which is exactly what Brussels and Washington want.
Yet, the United States continues to oppose the Nord Stream 2 project and, thus, trans-Atlantic tensions between Germany and the United States are on the rise. Like the Obama and Trump Administrations which opposed Nord Stream 2 and introduced tangible steps to halt its progress, the Biden Administration is too faced with a lot of pressure by American lobbyists and members of the Congress in order to push back and halt Nord Stream 2 progress and efforts. However, until this very day, US President Biden and his administration did not sanction the project, which could be understood in lights of Biden's struggling efforts to repair relations with Germany after the Trump Administration's accusations towards and troop withdrawals from Germany. Thus, although the current administration under Biden still opposes Nord Stream 2, it is reluctant to impose any sanctions because its priorities lie with repairing US-German ties in the Post-Trump era.
The United States is not the only opposing International player to Nord Stream 2, but even many Eastern European countries, including Slovakia, Ukraine and Poland are against the pipeline project in fear of geo-economic insecurity. For instance, it is believed that Nord Stream 2 would cost Ukraine approximately $2 to $3 billion in losses as the transit volumes shift from Ukraine to Nord Stream 2. Another argument put forth by European opposition to Nord Stream 2 is that it would undermine the EU's energy solidarity or even a potential "Energy Union"; however, Germany and supporters of Nord Stream 2 often highlight that the imported Russian gas would not only benefit Germany, but rather all of Europe. The pipeline is expected upon completion to be able to transport 55 billion cubic meters of Russian Natural Gas to Germany and other clients in Europe!
Despite oppositions, threats of sanctioning and the earlier construction halt in December 2019, it seems that the Gazprom-Pipeline Nord Stream 2 will be completed and will go online soon as the Biden Administration continues to refrain from imposing sanctions.
How Azerbaijan changed the energy map of the Caspian Sea
Since the collapse of the Soviet Union, crude oil and natural gas have been playing a key role in the geopolitics of the Caspian region. Hydrocarbon revenues became an important source of economic growth for the Caspian Basin countries such as Azerbaijan, Kazakhstan, and Turkmenistan. Shortly after gaining independence in the early 1990s, the Caspian states implemented energy policies that protect their national interests. According to the BP 2020Statistical Review of World Energy total proved energy reserves of the Caspian states are: Kazakhstan has30.00 billion barrels of oil and 2.7 trillion cubic meters of gas, Azerbaijan 7.00billion barrels of oil and 2.8 trillion cubic meters of gas, and Turkmenistan 0.6billion barrels of oil and 19.5 trillion cubic meters of gas.
Such rich hydrocodone reserves allowed the Caspian states to contribute significantly to the global energy markets. Today, the Caspian states are supplying oil and natural gas to various energy markets, and they are interested in increasing export volume and diversification of export routes. In comparison with Turkmenistan and Kazakhstan, which supply energy sources mainly to China and Russia, Azerbaijan established a backbone to export energy sources to Europe and Transatlantic space. As the Caspian Sea is landlocked, and its hydrocarbon resources located at a great distance from the world's major energy consumers, building up energy infrastructure was very important to export oil and gas.
To this end, Azerbaijan created the milestone for delivery of the first Caspian oil and natural gas by implementing mega energy projects such as Baku-Tbilisi-Ceyhan (BTC) oil pipeline and Southern Gas Corridor (SGC).Now, one can say that both energy projects resulted from successful energy policy implemented by Azerbaijan. Despite the COVID-19 recession, the supply of the Azerbaijani oil to the world energy markets continued. In general, the BTC pipeline carries mainly Azeri-Chirag-Gunashli (ACG) crude oil and Shah Deniz condensate from Azerbaijan. Also, other volumes of crude oil and condensate continue to be transported via BTC, including volumes from Turkmenistan, Russia and Kazakhstan. As it is clear, the BTC pipeline linked directly the Caspian oil resources to the Western energy markets. The BTC pipeline exported over 27.8 million tons of crude oil loaded on 278 tankers at Ceyhan terminal in 2020. The European and the Asian countries became the major buyers of the Azerbaijani oil, and Italy (26.2%) and China (14%) became two major oil importers from Azerbaijan.
The successful completion of the SGC also strengthened Azerbaijani position in the Caspian region. The first Caspian natural gas to the European energy markets has been already supplied via Trans Adriatic Pipeline (TAP) in December 2020, which is the European segment of the SGC. According to TAP AG consortium,a total of one billion cubic metres (bcm) of natural gas from Azerbaijan has now entered Europe via the Greek interconnection point of Kipoi, where TAP connects to the Trans Anatolian Pipeline (TANAP). The TAP project contributes significantly to diversification of supply sources and routes in Europe.
Another historical event that affected the Caspian region was the rapprochement between Turkmenistan and Azerbaijan. The MoU on joint exploration of "Dostluk/Friendship" (previously called Kapaz in Azerbaijani and Sardar in Turkmen) offshore field between Azerbaijan and Turkmenistan was an important event that will cause positive changes in the energy map of the Caspian Sea.
The Assembly of Turkmenistan and Azerbaijan Parliament have already approved the agreed Memorandumon joint exploration, development, and deployment of hydrocarbon resources at the "Dostluq" field. It should be noted that for the first time two Caspian states agreed to cooperate in the energy sector, which opens a window for the future Trans-Caspian Pipeline (TCP) from Turkmenistan to Azerbaijan. Such cooperation and the future transit of Turkmen oil and gas via the existing energy infrastructure of Azerbaijan will be a milestone for trans-regional cooperation.
The supply of the Caspian and Central Asian natural gas to European energy markets was always attractive. Therefore, the TCP is a strategic energy project for the US and EU. After the signing of the Caspian Convention, the EU officials resumed talks with Turkmenistan regarding the TCP. The May 2019 visit of the Turkmen delegation headed by the Advisor of the President of Turkmenistan on oil and gas issues was aimed at holding technical consultations between Turkmenistan and the EU. Turkmen delegation met with the representatives of the General Directorate on Energy of the European Commission and with the representatives of "British Petroleum," "Shell" and "Total" companies. TCP is a project which supports diversification of gas sources and routes for the EU, and the gas pipeline to the EU from Turkmenistan and Azerbaijan via Georgia and Turkey, known as the combination of "Trans-Caspian Gas Pipeline" (TCP), "South-Caucasus Pipeline Future Expansion" (SCPFX) became the "Project of Common Interest" for the EU.
Conclusively, Azerbaijan is a key energy player in the region. Mega energy projects of the country play an important role to deliver Caspian oil and gas to global energy markets. However, the Second Karabakh War has revealed the importance of peace and security in the region. The BTC pipeline and the Southern Gas Corridor linking directly the Caspian energy to Western energy markets were under Armenian constant threat. As noted by Hikmat Hajiyev, the Foreign Policy Advisor to the President, "Armenia fired cluster rocket to BTC pipeline in Yevlak region". Fortunately, during the Second Karabakh War, Azerbaijan protected its strategic infrastructure, and there was no energy disruption. But attacks on critical energy infrastructure revealed that instability in the region would cause damages to the interests of many states.
In the end, Azerbaijan changed the energy map of the Caspian Sea by completing mega energy projects, as well as creating the milestone for energy cooperation in the Caspian region. After Azerbaijan's victory in the Second Karabakh War, the country supports full regional economic integration by opening all transport and communication links. Now, the importance of the Caspian region became much more important, and Azerbaijan supports the idea of the exportation of natural gas from Turkmenistan and the Mediterranean via SGC. Such cooperation will further increase the geostrategic importance of the SGC, as well as Azerbaijan's role as a transit country.