New financial instrument to make Brazilian cities more energy efficient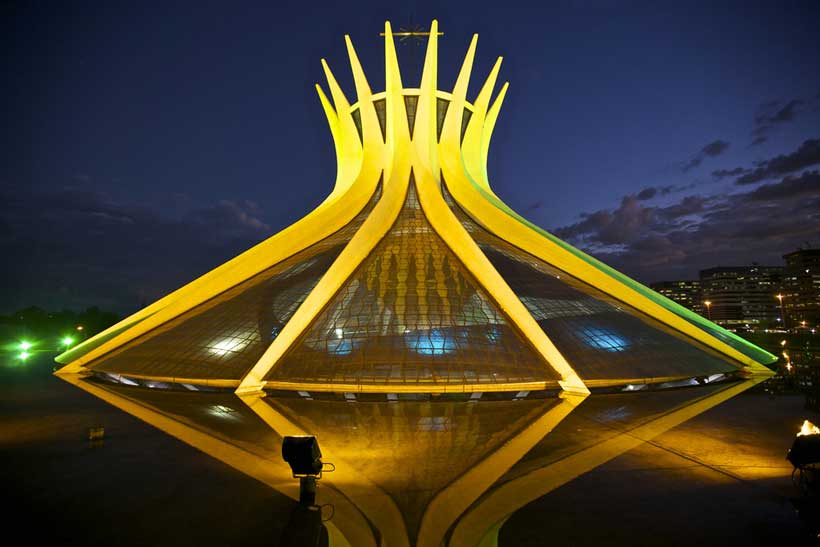 A new financial instrument will allow Brazil to increase its investment in urban infrastructure and make the country more energy efficient. The Financial Instruments for Brazil Energy Efficient Cities – FinBRAZEEC will catalyze resources from the private sector and climate funds to create new markets in the areas of efficient street lighting and industrial energy efficiency.
"With this project, CAIXA has the opportunity to develop innovative financing mechanisms that will attract  new investors," said Antonio Gil Padilha Bernardes Silveira, executive director of sanitation and infrastructure at Caixa. "We will work to support the development, implementation and financing of projects for public lighting in Brazilian municipalities and industrial energy efficiency."
Brazil's public sector funding declined in 2015 and 2016, exacerbating the gap in infrastructure financing and highlighting the urgency of bringing private funds into the financing equation. The country's high urbanization rates (86% in 2018) make investments in urban energy efficiency crucial to address the 2030 SDG's Energy Efficiency and National Determined Commitments (NDC) goals.
FinBRAZEEC will help Brazil increase investments in urban energy efficiency and meet the goal of improving energy efficiency in the electricity sector by 10% by 2030, set as part of its Nationally Determined Contribution under the Paris Agreement on climate change.
"The FinBRAZEEC project offers one of the first genuine project financing structures in the Brazilian market", said Martin Raiser, the World Bank Director for Brazil.  "Its innovative financing model will help us unlock investment potential in the street lighting and industrial energy efficiency sectors, which had previously been identified as particularly promising for market based solutions. But we hope the example will encourage similar approaches also in other areas".
Under the project, which includes a US$ 200 million project IBRD loan combined with Green Climate Fund (GCF) and Clean Technology Fund (CTF) resources, the World Bank will partner with Caixa Econômica Federal (CEF), the second largest state-owned financial institution in Latin America and the fourth largest bank in Brazil, as the financial intermediary and borrower of IBRD and climate funds. CEF will lead the syndication of commercial lenders and will establish a Guarantee Facility that will provide partial credit guarantees to the commercial lenders participating in the syndication.
"The creative approach of FinBrazeec's new financial instruments galvanizes the experience of the World Bank in strengthening a truly domestic, modern and de-risked infrastructure asset-class market for investors," according to Antonio Barbalho, Practice Manager for Energy, Latin America and the Caribbean. "The World Bank developed a cutting-edge financial and risk mitigation product, opening new windows of opportunity for supporting infrastructure investments," adds Barbalho. The instrument encompasses best practices in infrastructure project preparation and provides flexible features to mobilize private finance while managing and mitigating risks.
FinBRAZEEC is expected to mobilize more than US$ 1.1 billion for urban energy efficiency investments in Brazil. In addition to the US$200 million IBRD loan, it will count on US$180 million of counterpart funds, as well as US$195 million in climate funds from the GCF and US$25 million in climate funds from CTF. The Project's goal is to leverage US$ 730 million in commercial debt and equity, making it an excellent example of the World Bank's strategy of Maximizing Financing for Development.
The Project will also benefit from a strong technical assistance program, supported by a US$ 4 million GCF grant, as well as nearly US$1 million in Bank-executed funds from the Energy Sector Management Assistance Program (ESMAP) and the Global Infrastructure Facility (GIF). These funds will be used to increase CEF's capacity to implement the innovative financial products and support sub-project pipeline development.
Cities: Where the fight for a green recovery will be won or lost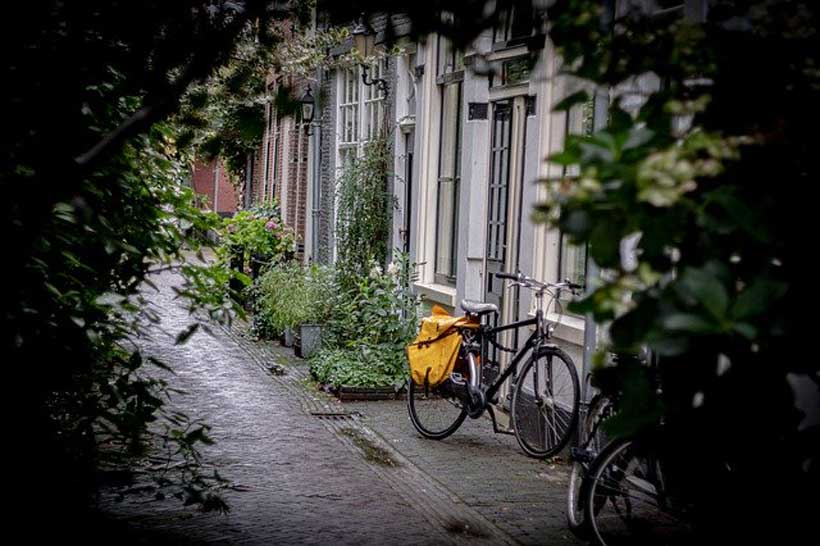 Cities are home to 55 per cent of the world's population, all jammed together cheek-by-jowl. Little wonder, then, that cities are being hit hardest by COVID-19: an estimated 90 per cent of all reported cases have occurred in urban areas.
But the same concentration of people also makes cities the places where the battle for a green recovery from COVID-19 – which is essential to reduce future pandemic risks and fight climate change – can be won.
Cities are breeding grounds for ideas and the places where many new techniques to reduce climate change, pollution, resource use and biodiversity loss are taking shape. Before COVID-19, many cities had already adopted urban farming, e-mobility, non-motorized transport, and were exploring zero emission buildings, district energy and decentralized renewable energy systems, nature-based solutions, and retrofitting projects.
The trillions of dollars likely to be invested in COVID-19 recovery packages can accelerate such developments.
"As we respond to the pandemic and work towards recovery, we look to our cities as hubs of community, human innovation and ingenuity," said UN Secretary-General António Guterres at the recent launch of a policy brief on COVID-19 in an urban space. "Now is the time to … recover better, by building more resilient, inclusive and sustainable cities."
Future proofing economies
COVID-19 recovery provides an opportunity to future-proof economies: for cities to clear their air, green their open spaces, and embrace solutions that help decarbonize and drive down resource use and related impacts on ecosystems, while creating new jobs.
Urban planning and design that helps create strategically dense cities and connects housing with transport and energy planning, as well as grey with blue and green infrastructure to harness benefits from nature-based solutions, will be critical.
UNEP is also working with ICLEI, through its Cities Biodiversity Center, to support multi-level governance for people and nature to live in harmony in and around our cities.
"We must pursue a green, resilient and inclusive economic recovery," said Guterres. "By focusing on high ecological transformation and job creation, stimulus packages can steer growth towards a low-carbon, resilient pathway and advance the Sustainable Development Goals."
Climate change: the next threat
The need for such action is urgent. COVID-19 may be currently taking centre stage, but climate change is still waiting in the wings.
Coastal cities are already enduring devastating floods, coastal erosion, sea-level rise and extreme weather events linked to climate change. Cities also suffer higher temperature than non-urban areas. Today, around 200 million city-dwellers in over 350 cities live with summer temperature highs of over 35°C (95°F). The number of cities chronically affected by heat-stress is predicted to rise to 970 by 2050. All these factors pose serious threats to people's health and livelihoods, and our economies overall.
While cities are vulnerable to climate change, some 75 per cent of global carbon dioxide emissions are from cities. This means that the key to a decarbonized transition is held by the mayor and city councilors. Over 70 large cities, representing 425 million people, have committed to carbon neutrality by 2050. This is a start: 227 cities annually produce more than 10 million tonnes of carbon dioxide. We need a five-fold decrease in emissions to limit temperature rise to 1.5°C.
Success is possible. Cities have a long tradition of reinventing themselves, not least in response to previous pandemics that brought the introduction of sewage systems, public parks and housing regulation to improve sanitation and reduce overcrowding.
Connecting nature, climate and land use
Bangkok's Chulalongkorn University Centenary Park is a perfect example of nature-based strategies at the crossroad of health, urban resilience and climate goals. The park's innovative design reduces flooding risk by absorbing and storing water, which is then used for irrigation in the dry season.
Medellin in Colombia, meanwhile, has embraced nature as a cooling solution through its 'Green Corridors' project, transforming 18 roads and 12 waterways into lush, green havens of cool shade. The project has reduced the surface temperature in Medellin by 2-3 ̊C while improving air quality and biodiversity.
Multi-level governance crucial
Cities and nations are increasingly working together on socio-economic recovery through multi-level governance on decision-making. Ministers and mayors recently came together to accelerate climate action in an event organized by UNEP, the United Nations Development Programme, UN-Habitat, the Global Covenant of Mayors, ICLEI and United Cities and Local Governments (UCLG).
Over 300 participants – including ministers from Italy, Indonesia, Ivory Coast, Ethiopia, South Africa, Chile, and over 25 mayors and governors – discussed coordination on climate change, particularly in key sectors such as buildings, transport, agriculture and waste management.
Green strings for stimulus packages
As all levels of government plan for socio-economic recovery, stimulus packages could support cities' transition to decarbonization. Urban investment can promote compact, integrated, mixed-use cities that reduce the distance between place of work and place of residence. The regeneration of green spaces, rethinking urban mobility and promoting public and non-motorized transport, investing in retrofitting buildings to reduce inequalities will help improve well-being and create more jobs.
"Cities are on the frontline of impact, but also of the solutions," said Andersen. "Greening cities has health benefits, helps climate mitigation and adaptation and creates jobs."
Coronavirus: Reshape the urban world to aid 'ground zero' pandemic cities
Cities have proved to be "ground zero" the world over for the COVID-19 pandemic, the UN chief said on Tuesday, encouraging leaders everywhere to "rethink and reshape the urban world" as we recover.
"Now is the moment to adapt to the reality of this and future pandemics", Secretary-General António Guterres said in his recorded message launching the latest UN policy brief, "COVID-19 in an urban world".
"And now is our chance to recover better, by building more resilient, inclusive and sustainable cities", he added.
Even the scales
Mr. Guterres highlighted deeply rooted inequalities in the poorest areas, citing strained health systems, inadequate water and other challenges that cities are facing in common, with 90 per cent of reported coronavirus cases concentrated in urban areas.
However, the report reveals that urban density does not inevitably correlate with higher virus transmission, saying that vulnerabilities are largely a result of the choices made on how people live, work and travel, in and around them.
Hubs of resilience
But cities are also home to extraordinary solidarity and resilience.
Pointing to the numerous examples of strangers helping each other, streets filling with citizens showing their support for essential workers, and local businesses donating life-saving supplies, Mr. Guterres maintained that "we have seen the best of the human spirit on display".
"As we respond to the pandemic and work towards recovery, we look to our cities as hubs of community, human innovation and ingenuity", the top UN official said.
Halt inequalities
The UN released the guidance to reflect upon and reset how we live, interact and rebuild our cities.
In responding to the pandemic, the first line of business is to tackle inequalities and safeguard social cohesion, said Mr. Guterres.
"We must prioritize those who are the most vulnerable in our cities, including guaranteeing safe shelter for all and emergency housing to those without homes."
Noting that nearly one-quarter of the world's urban population lives in slums, he flagged that public services in many cities require "urgent attention", particularly in informal settlements.
Since access to water and sanitation are vital, Mr. Guterres mentioned how some local governments have stepped up, "from prohibiting evictions during the crisis, to putting in place new clean water stations in the most vulnerable areas".
Bolster local government
To support and strengthen local governments, the world's top diplomat underscored the importance of deeper cooperation between local and national authorities.

"Stimulus packages and other relief should support tailored responses and boost local government capacity", he said.
Steering the future
Another key policy recommendation is for cities to pursue a green, resilient and inclusive economic recovery.
Against the backdrop of new bike lanes and pedestrian zones to improve mobility, safety and air quality in cities, Mr. Guterres said that "we must act with the same urgency".
He observed that by embracing widescale telecommuting away from offices, it showed that "societies can transform seemingly overnight to confront urgent threats".
Mapping the juxtaposition of sustainable-affordable housing in the post Covid world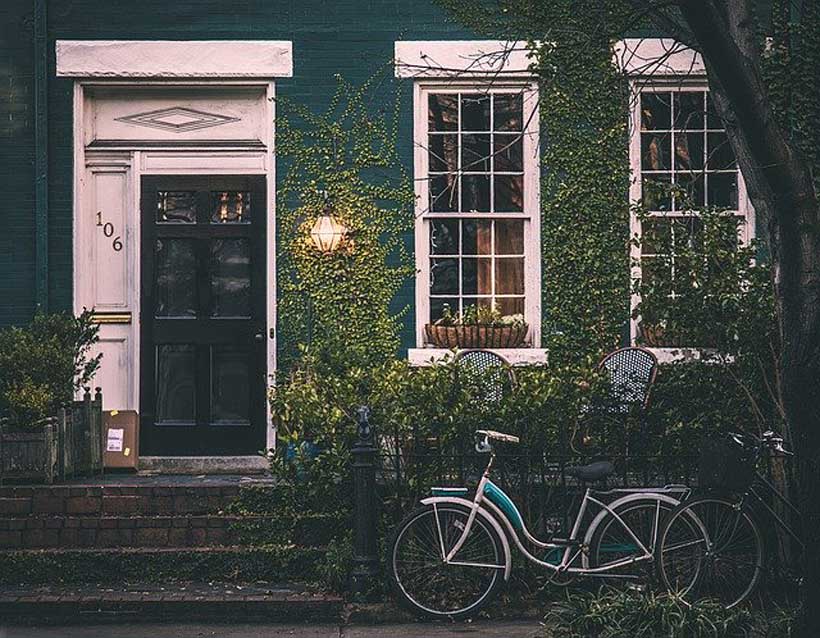 The pandemic has definitely taken a vice grip of the entire world's institutional paraphernalia which has severely affected not only the public health mechanisms but also economies across the globe. However, the present piece shall be hovering over an offshoot of this pandemic which has been incessantly ignored by the world at large. The problem in question shall pertain to the issues of affordability as well as sustainability when it comes to housing. Sustainability has been echoed in various international instruments starting from Stockholm Declaration of 1972 to Montreal Protocol in 1987 to Earth Summit in the year 1992[1]. But the Millennium Development Goals and Sustainable Development Goals have put the sustainability debate at the forefront in the international legal regime. But, the inter-relationship of sustainability with the housing mechanism has not been explicitly recognised under the international legal regime. There have been passing references pertaining to clean water and sanitation[2], putting efforts for affordable and clean energy and making of sustainable cities and communities that have been provided in the Sustainable Development goals laid down in the year, 2015. The goals are absolutely silent on the issue of affordable-sustainable housing. However, United Nations Organization has been pragmatic in adopting the Geneva UN Charter on Sustainable Housing[3] in the year 2015 which is the first as well as the fundamental international convention on the issue in question. This international convention explicitly talks about the goal of achieving the sustainable housing system and also lays down the challenges emanating out of the same.
Sustainability- A term difficult to decipher
However, the term "sustainable" housing is difficult to comprehend completely. There cannot be a straight jacket solution in deducing its definition and there are innumerable connotations attached to it. One of the environmental economists Herman Daly has laid down three essentialities for a sustainable housing framework. These include the rate of use of renewable resources, rate of use of non-renewable resources in the premises and lastly, the controlling of pollution emissions. Also, Dow Jones had developed a sustainability index which delves into the parameters of an ideal sustainable framework[4]. But the parameters mentioned hereunder do not reflect an exhaustive list of things to be included in the sustainable and affordable housing framework.
Dichotomy of affordable-sustainable cities: International outlook
In the international domain, the researcher has critically analyzed three genres of models and decoded the sanctity of the same. The first model which was comprehensively evaluated was the USA model which was marked by Clear Act, 1963 but did not live up to the expectations pertaining to the issue in question. But later, U.S. Department of Housing and Urban Development (HUD) has laid down the criterion for affordable housing by attributing 30% of the gross household income but the sustainability factor was completely ignored. The UK Model brought the Geneva UN Charter on Sustainable Housing in the year 2015 deliberated upon the nuances of sustainability pertaining to housing mechanisms but did not take into consideration the affordability element. Lastly, the Australian Model discussed under the realms of Demographic International Housing Affordability Report of 2015 pointed out the soaring prices of housing facilities so deduced rules of affordable system of housing in the city of Melbourne. But, again one of the things the researcher inferred that there has been a necessary disjunct between affordability and sustainability in various legal institutional paraphernalia.
The Indian approach: A questionable concern
In India, too, the legal mechanism adopted by the government under the realms of Pradhan Mantri Awas Yojana is called as "housing for all". Under the mandate of the said scheme, the government intended to make houses for everyone at affordable prices. But, this scheme is absolutely silent on the issue of environmental sustainability. The ambiguity emanating out of this scheme needs to be addressed by the government as soon as possible. Even though there have been some governments like that of Trivendrum have been Good Samaritan in this direction by providing sustainable housing facilities at affordable prices as well. Even various private entrepreneurs have now become cautious in respect of their carbon-emissions and have started taking adequate action to substantially reduce them. This is in absolute sync with the Paris Climate Agreement of 2018. Sustainability is not only restricted to controlling and prevention of disparaging of the ecological structure of the world but also, helps in boosting the profits of the company in the long run. Sustainability has become one of the most debatable issues in the modern scenario. Any ideal housing mechanism has to be sustainable and affordable at the same time. Thus, the entire thrust of this research was on developing a sustainable as well as an affordable housing framework for the people in India as well.
But in the post Covid world, the international community needs to re-examine the structures of housing facilities wherein affordability should come in synchronization with the sustainability element as well. Recently, World Health Organization (WHO) deliberated upon the issue of housing so as to de-clutter those ill-made houses so that the spread of highly contagious virus can be contained. Though it has been rightly said by Robert Merton that "It is good to ask questions but it is always better to find solutions to those questions", but such complex set of questions cannot be answered in one go. They need proper analysis of the problem and then only certain concrete measures could be thought of. The idea behind writing this piece was to ignite the spirit of empathy among the readers about the pitiable condition of the housing. It would be highly falsified on our part if we bombard the readers with a special set of suggestions because the cost-benefit analysis of each of those suggestions would be varied and comprehensive. Thus, I have left the door ajar so that the readers are able to familiarize with the given set of problems which are staring us in this context and then accordingly ponder about the need of sensitization of the sustainable-affordable housing issue at the domestic as well as the global level. The governments have always exhibited callous behaviour towards environment, human rights and public health issues. Thus, a stern eye needs to be kept on these reckless corporate and governmental entities which have only been disparaging the housing issue since time immemorial.
---
[1] JM Lavy CONTEMPORARY URBAN PLANNING, Pearson Education Publications 34-39 (4th edition 2009)
[2] Principle 6, Sustainable Development Goals by United Nations; https://www.undp.org/content/undp/en/home/sustainable-development-goals.html
[3]The Geneva United Nations Charter on Sustainable Housing; https://www.unece.org/fileadmin/DAM/hlm/documents/Publications/UNECE_Charter_EN.pdf
[4]Sustainability Assessment, ROBECOSAM,available athttp://www.sustainability-indices.com/ sustainability-assessment/index.jsp (last visited on 26th June, 2020).