Pakistan's financial crisis puts Belt and Road on the spot
Increased Pakistani dependence on China to help it avert resorting to the International Monetary Fund (IMF) to avoid a financial and economic crisis spotlights fears that the terms of Chinese investment in massive Belt and Road-related projects would not pass international muster.
Concerns that China's US$ 50 billion plus investment in Pakistani infrastructure and energy, the Belt and Road's crown jewel dubbed the China Pakistan Economic Corridor (CPEC), potentially amounts to a debt trap, compound suggestions that Pakistan increasingly will have no choice but to toe Beijing's line.
The concerns are reinforced by the vision spelled out in a draft plan for CPEC. The plan envisioned a dominant Chinese role In Pakistan's economy as well as the creation of a Chinese style surveillance state and significant Chinese influence in Pakistani influence.
Pakistani officials, concerned that Chinese loans offer a band-aid rather than a structural solution, have cautioned China, in a bid to keep the People's Republic committed to bailing them out, that CPEC projects would be at risk if their country was forced to seek help from the IMF.
The officials said that they would have to disclose the terms of CPEC projects if they are forced to revert to the IMF and that this could lead to projects being cancelled.
"Once the IMF looks at CPEC, they are certain to ask if Pakistan can afford such a large expenditure given our present economic outlook," the Financial Times quoted a Pakistani official as saying.
China has so far been willing to bail Pakistan out with Chinese state-owned bank giving the South Asian country some $5 billion in loans in the last 12 months in addition to a US$1.5 billion trade facility.
Pakistan's foreign currency reserves plunged to US$9.66 billion last month from US$16.4 billion in May 2017.
Pakistani efforts to avert a crisis could not come at a more sensitive moment with elections scheduled for July 25. Political tension in the country were heightened this week by the sentencing to prison on corruption charges of ousted prime minister Nawaz Sharif and his daughter, Maryam, as well as the likely participation of a large number of Islamic militants in the polls.
To make things worse, China last month did not try to shield Pakistan from being grey-listed by the Financial Action Task Force (FATF), an international anti-money laundering and terrorism watchdog. that threatens to impair the country's access to international financial markets.
Pakistan is struggling to avoid being blacklisted by the group.
Pakistani concern about disclosing terms of CPEC projects, even if it may involve a degree of opportunistic hyperbole, reinforces widespread worries in the country itself as well as in the international community that Chinese-funded Belt and Road projects put recipients at risk of walking into a debt trap and losing control of some of their key assets.
Malaysia this week suspended China-backed projects worth more than US$20 billion on the grounds that many made no financial sense. The projects included a railway and two pipelines.
China has written off an undisclosed amount of Tajik debt in exchange for ceding control of some 1,158 square kilometres of disputed territory close to the Central Asian nation's border with the troubled north-western Chinese province of Xinjiang. Sri Lanka, despite public protests, was forced to give China a major stake in its port of Hambantota.
Pakistan and Nepal withdrew last November from two dam-building deals. The withdrawal coincided with mounting questions in Pakistan about what some saw as a neo-colonial effort to extract the country's resources.
A report published in March by the Washington-based Center for Global Development warned that 23 of the 68 countries benefitting from Belt and Road investments were "significantly or highly vulnerable to debt distress."
The centre said eight of the 23 countries – Pakistan, Tajikistan, Djibouti, Kyrgyzstan, Laos. the Maldives, Mongolia, and Montenegro, Pakistan, and Tajikistan – were particularly at risk.
Djibouti already owes 82 percent of its foreign debt to China while China is expected to account for 71% of Kyrgyz debt as Belt and Road-related projects are implemented.
"There is…concern that debt problems will create an unfavourable degree of dependency on China as a creditor. Increasing debt, and China's role in managing bilateral debt problems, has already exacerbated internal and bilateral tensions in some BRI (Belt and Road initiative) countries," the report said.
With analysts predicting that China will ultimately be unable to stabilize Pakistan financially, Pakistan is ultimately likely to have to revert to the IMF in a move that could seriously impact the Belt and Road initiative, widely perceived as an infrastructure driven effort to cement Chinese economic and geopolitical influence across a swath of land that stretches from South-eastern Europe and the Atlantic coast of Africa to the People's Republic.
Analysts estimate that Pakistan this year needs US$ 25-28 billion to service its debt and ensure investor confidence in its ability to put its financial house in order. An IMF technical assistance team this week concluded a week-long visit to Pakistan.
Said one analyst: "Ultimately, the IMF is Pakistan's only option. If an IMF-imposed regime has consequences for BRI (Belt and Road Initiative) projects, it could impact perceptions of the terms China imposes."
"Haqeeqi Azaadi" or "Political Invasion"?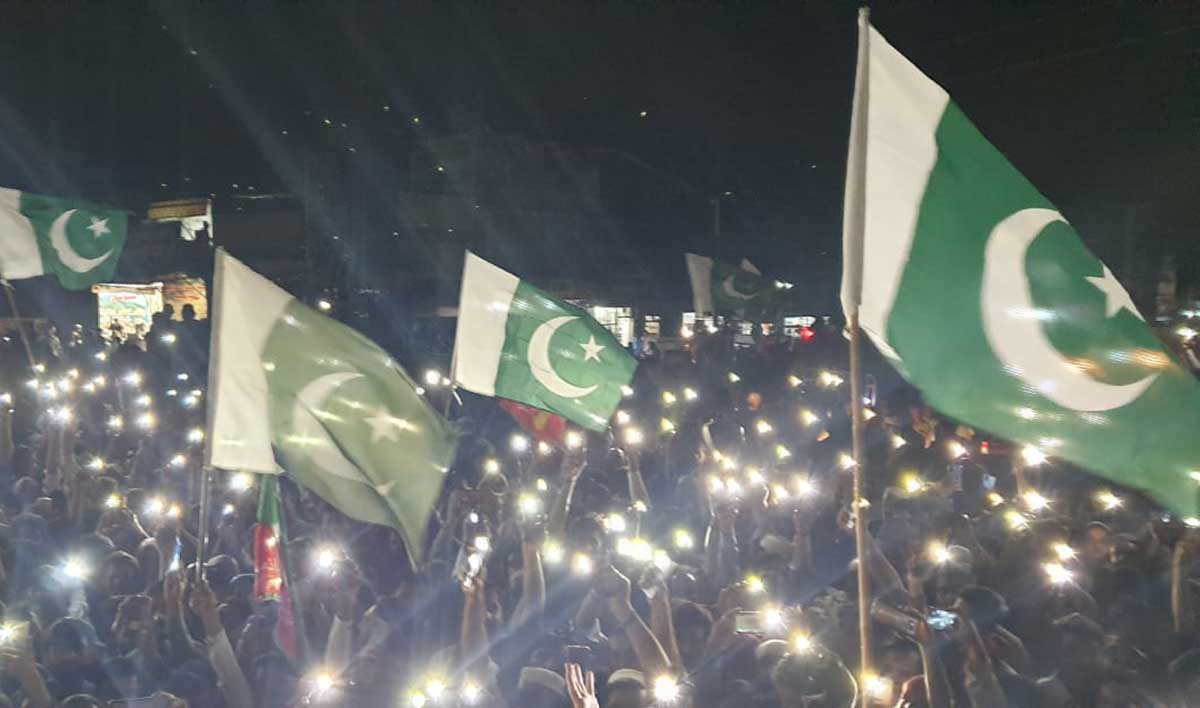 You call it a "Long March" or an "Azaadi March" or a "Haqeeqi Azaadi March" and lastly according to some people "Political invasion of the capital"; whatever attempt it may be, the impact of this "Long March" will not be "Short" at all. Seems like history is repeating. Yesterday, it was PTI, later it was TLP, then JUIF, PDM & now again PTI. This reminds us about a Supreme Court's historic judgment on Faizabad Sit in by Supreme Court, which is quite relevant again in these crucial times. The historic judgment of Supreme Court on Suo moto quotes that "The leaders of the dharna intimidated, hurled threats, abused, provoked and promoted hatred. The media provided unabated coverage. Inflammatory speeches were delivered by irresponsible politicians. Some unscrupulous talk-show hosts incited and provoked citizens." Isn't the situation once again similar? Doesn't it seem like history is repeating? Few analysts consider it to be a worst kind of situation.
Supreme Court writes in its judgment that "the freedom of speech and expression and of the press are fundamental right. However, these rights cannot be used to denigrate or undermine the glory of Islam, security or defence of Pakistan, friendly relations with foreign States, public order, decency or morality or in relation to contempt of court, or commission of or incitement to an offence. He categorically mentions that "PEMRA Ordinance mirrors the restrictions as set out in Article 19 of the Constitution and further prohibits broadcasts which are, "likely to create hatred among the people or is prejudicial to the maintenance of law and order or is likely to disturb public peace and tranquility." So, Supreme Court has already given clear instructions that if some event is likely to disrupt peace and tranquility, media broadcasts can be prohibited.
Insiders say that we are in a dead end and this is the most crucial time of history for Pakistan, especially when the economic fate has to be decided by IMF on 25th May when Imran khan marches on Islamabad. So let's playout the possible upcoming scenarios which political stakeholders may have to consider;
Marching towards Islamabad with huge crowds is one thing but forcing a government to dissolve assemblies with this crowd is another thing. Imran Khan very well knows this is a do or die situation for his political career as well. He knows his March will only succeed if he can force an early election.
Bringing larger mobs to Islamabad will only be fruitful if there is some kind of disruption by the present government or by the PTI itself. IK knows that a prolonged sit in without happenings in the red zone won't be impactful.
PTI leaders have been repeatedly convincing people including government employees, Army officers and police to bring their families in their Haqeeqi Azaadi March. The question which arises is that "Why IK doesn't bring own family members to join the "Jihad" or "Haqeeqi Azaadi"?
IMF has to take crucial decision on Pakistan's economic fate. Without an IMF Package, a Srilanka type scenario may arise. The decision will come on the same date as of long march, on 25th May. This is a do or die situation for Pakistan's economy. So the leaders of this March should definitely come with a futuristic economic plan and tell the masses how will they get rid of this dire economic situation.
While Srinagar Highway will be full of Marchers led by the so-called Ambassador of Kashmir, a big decision is expected to come from Srinagar about Yasin Malik. Unfortunately, it is expected that his sentencing maybe announced on 25th May as well.
The government also has limited options. They are arresting leaders of PTI. They are raiding houses in their own panic mode which will further incite the situation. The removal of fuel subsidiary has become inevitable and when it happens it will be the most unpopular decision. Rising, Inflation will cut purchasing power. Finalization of IMF program has brought them to a dead end.
The dread is in the air. 25th May is around the corner. It is Crucial. It is Do or Die for Pakistan. We must fear!!
When Politics turns Personal; The Toxic Allegations & Accusations become a Norm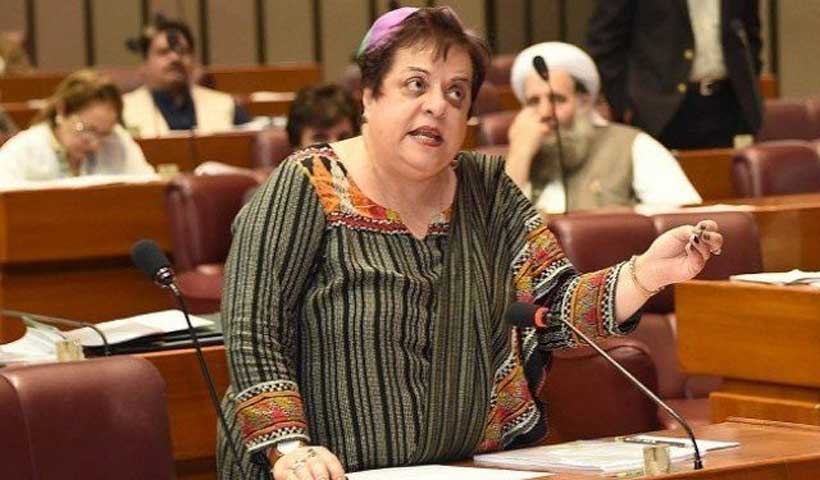 There is something happening beneath this political turmoil which is NOT looking good!!
Whenever Political landscape turns into a Personal battleground, defeats become unacceptable. These past few days are a perfect case study to see that how Political elite in Pakistan has done whatever it took it to stay in power. In this power grab scenario, there could be numerous losses including the integrity of institutions. We have unfortunately entered into a very dangerous phase, where some political stakeholders have put all stakes at risk, where they have stretched their limits beyond a constitutional limit, all to gather mass support, all to stay in power and avoid defeat. Is it a threat of losing power? Is it a double game? Is it a practical hybrid war we are fighting? Whatever it is, it doesn't seem to be good. All is at stake, all is at risk and all is toxic.
As if the political temperature was not noxious enough, Shireen Mazari Saga took place. Once again, accusations, allegations and assumptions started pouring in against the state institutions. Soon after her arrest, her daughter, a lawyer herself Imaan Zainab Mazari alleged that her mother was beaten by male police officers during the arrest. But few minutes later, a video clip surfaced that showed clearly that her mother was arrested by Female Police officers in broad daylight and as per the law. Lie number 1 of the daughter stood exposed. Within moments, without any cogent evidence the lady, known for many controversies in the past targeted state institution for such an act, although the anti-corruption already had taken responsibility of her arrest.
Abuse of power can never be tolerated, regardless of who it targets or from where it emanates. This mantra is true and everyone has an equal belief on it but let's take a deep dive to see that how politics turned dirty in this case, how blame game took place and how this entire episode was used as a tool to churn propaganda against Army leadership and Armed Forces.
1. The anti-corruption police had arrested Shireen Mazari and she herself accepted that Prime Minister and Interior minister were responsible for my arrest. But the mother daughter nexus brazenly started blaming institutions without any solid evidence. Shouldn't there be an inquiry on this too?
2. PTI was always of the opinion that why courts were opened mid night to send IK packing while he wasn't listening to anyone however when same court gave a verdict in favor of PTI ex minister, late night, it was celebrated and much appreciated by Shireen Mazari & IK who have been spearheading anti judicial tirade until recently. Isn't it blatant hypocrisy? Judicial inquiry has been ordered by the Court which is a positive sign, but the serious allegations which Mazari nexus have raised must also be inquired during this newly formed judicial inquiry. Should the Judiciary not question them on hurling these baseless allegations?
3. The present government, whose Police itself arrested Shireen Mazari disowned this attempt. Attorney General displayed his ignorance about the matter in front of the court. So, somehow the government created this impression in the public eye that they are not to be blamed for the arrest of Shireen Mazari. Was it a double game? Or a deliberate effort to discredit institutions?
Pakistan is already facing serious economic downfall, political uncertainty and civil strife. PTI has also announced Long March to Islamabad on 25th May which is likely to further exacerbate already fragile political and economic instability. It has become quite evident now for achieving petty political ends, our political elite has no serious resolve to address the crisis confronting the country. Country is being deliberately pushed to limits of economic and political dead end. The political immaturity and lack of vision to handle the crisis situation is also hurting the repute of institutions amidst internal political wrangling. If political leadership doesn't come to grips of the critical situation prevailing which is likely to aggravate further in coming days, people of Pakistan in particular and the country in general are likely to suffer unprecedented damage. Political elite must put its acts together and steer the country out of prevalent political and economic crisis by showing sagacity and political wisdom until it's too late.
Accusations to Acknowledgement: The Battle of Article 63 A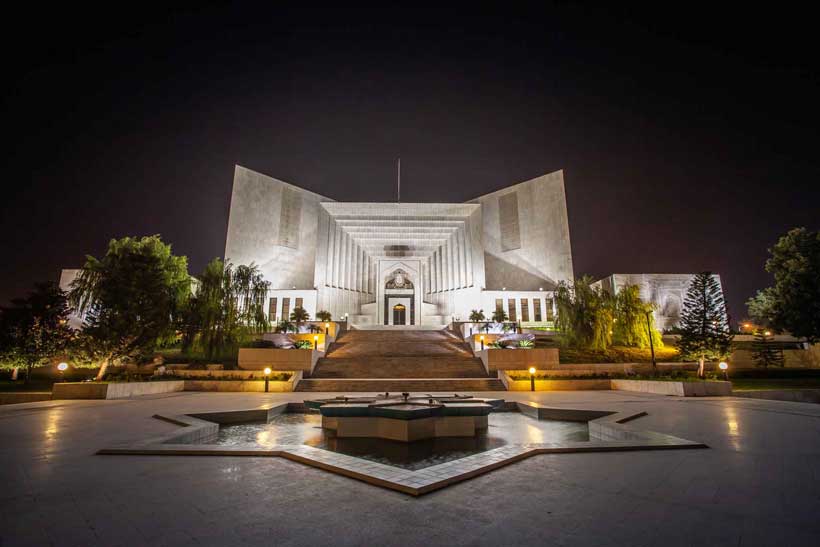 The weather is heating up. As the May is ending, Political temperatures are soaring. The fate regarding the country's political and economic stability will be measured in the upcoming days. Earlier, PDM built momentum by taking on institutions. Maryam Nawaz raised the temperature by targeting key personalities and institutions. Allegations were bursting against the institutions in all dimensions. Today, we witness reversal of roles. Accusations have been outflowing in every Jalsa by PTI. But now suddenly, the "accusations" turned into "acknowledgment". "Complaints" started transforming into "Compliments". Is it the change of narrative? Is it another U-turn? Or is it the restoration of confidence in the institutions? Where will this chaos end?
The Supreme Court's "decision" or as they say "opinion" or "binding" on Article 63 A has raised some pertinent questions on the status of CM Punjab election? In the interpretation of Article 63 A of the constitution, the Supreme court categorically condemns the practice of horse trading by calling it "a cancer afflicting the body politic". Supreme Court in its decision of 3-2 rejected the vote count of these dissident members against the party directives. So the future of the Chief Executive of Punjab is now under threat because it is contrary to what happened in National Assembly. The political instability continues and the situation is messy.
In light of this verdict, Hamza has a support of 172 MPAs in Punjab assembly but at the same time, he also has 4 dissenting members which draws the figure to 168. Now further moving ahead, PTI and alliance also has a collective figure of 168 votes minus 21 dissenting members. The situation here in Punjab is way too complex now. A support of 186 members is required for a clear majority in Punjab assembly to formulate a government. This current Punjab government can either fall through a governor led vote of no confidence or a Supreme court order. The governor even has a right to dissolve the assembly with his discretionary powers according to Article 112 (2) of the constitution. Supreme Court has already made its decision on cross voting against Party fiat. Now legal experts are interpreting the decision in their own dictionaries. What will happen in Punjab? What will happen on the federal level? Will there be an election call? If so, what will be the care taker setup? Will there be a fresh mandate? Who will make the hard economic decisions? Lot needs to be answered in these crucial times.
From "My judges disappointed me" to "Thankyou Supreme Court", a lot has happened and a lot is ready to take place. Islamabad is full of gossips, interpretations, whispers and predictions these days. There is something seething under this political turmoil. The Red zone is under a lot of pressure whether politically or economically. Pre – Elections, Elections and then Post elections, we have a lot of consequences of a lot of hard decisions. But hard decisions need to be taken. Question is who is ready to make the hard choices? Be Afraid!!