Elpidophoros sees his future in GOA. Or not?
Archbishop Demetrios' possible retirement has been discussed more and more often, and not only in the media but also in Orthodox forums and blogs, which highlights the importance of this event and the difficulties the Greek Orthodox Archdiocese of America will soon face. However, the accents drastically differ from those in official statements and open letters.
The GOA issues are much more complicated as Demetrios is not the root cause of the crisis. The point is that even after at the moment of its birth the Archdiocese wasn't independent enough, and now it's even less so. Each of its Dioceses is subject to Constantinople, each of its bishops is controlled directly – so nothing really depends on the Archbishop in these circumstances. In spite of this, the GOA Primate's retirement is inevitable.
In this situation many see Bursa Metropolitan Elpidophoros Lambriniadis as Demetrios' successor, though opinions vary. His supporters say that his appointment is a chance to increase the GOA's self-sufficiency and make it more modern and open. Opponents consider this Constantinople's trick to impose dictatorship and dispel all hopes for independence in the guise of liberalism and an effective crisis manager. There are even those who believe Elpidophoros will become an American Patriarch…
It's hard to say if these conjectures are based on reliable information. Either can't we say with certainty that Elpidophoros is involved in disseminating these gossips, but they obviously play into his hands. Metropolitan of Bursa is not only an ambitious person but also a pragmatic one, and his program is not of that great significance in this context. By the way, he may become the one to bring the LGBTQ issues to the GOARCH agenda. Recently, along with some largest benefactors to the GOA, even Metropolitan Kallistos Ware of Diokleia has paid notice to them in his essay for the Wheel.
However, for such an ambitious person as Elpodophoros, the American Archdiocese is unlikely a primary career interest. The Metropolitan likely sees the GOA as a platform to return to the Patriarchal elections in Turkey. Although this fact fills the Archdiocese's members with indignation, but today the GOA is just an interim stage in a race for the Patriarch See in Istanbul, on the outskirts of Europe. It will be so until the Archdiocese's benefactors and hierarchs become concerned not with the figure of Demetrios but with internal reforms and the revision of relations with Constantinople. Or – until the See indeed moves to the US. Up to this moment anyone can promise to the GOA laity anything in blogs and on the sidelines – this is a free country.
How modernity and globalization influenced the message and expansion of Islam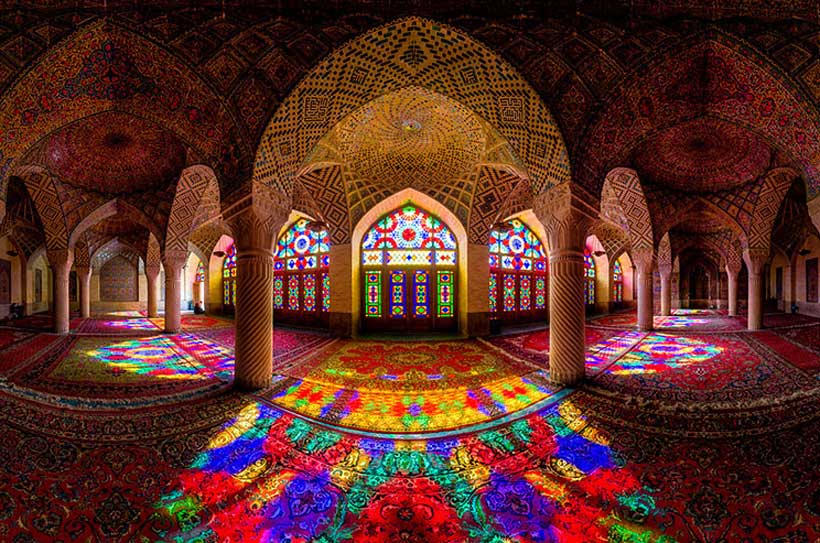 Islam – societal and cultural changes
In order to understand how cultural and societal changes influence any religion, we must first know the definition of religion. Religion is a relation with God which human beings regard as sacred, divine, spiritual, holy and worthy of respect. It consists of the ways to deal with different concerns of human life. Religious influences are rooted in all aspects of human life. Religions evolve and change with time. Religions consist of ideas, values, practices and stories that are embedded in culture and are not separable. It is not possible to understand a religion without its cultural dimensions How Islam has adapted cultural and societal changes as it has spread throughout the globe is an interesting and complex phenomenon.
Islam traveled in many ways through different regions. The history of Islam is full of events that led to Islam's spread across the globe. Sometimes it was transferred through military conquests, it was also carried through trade caravans that travelled over vast distances or through the missionaries. When Islamic ideas came into contact with new societies, they evolved in unique ways and took on diverse forms. That's why these societies have multiple different interpretations of Islam. The spread of Islam across different regions involved some prominent factors such as inter-marriages, trade, influencers etc . Spreading of Islam is a complex phenomenon and to say that it travelled merely through sword is not justified. Muslim culture developed from the ninth century to the twelfth century, and crystallized into what we currently know as Islam. The military expansion of the early centuries facilitated the spread of Islam in name only and it was later that Islam spread in true meaning, as a number of citizens started converting to Islam. Expansion of Islamic culture was carried out by missionaries and political convoys, it also expanded through trade. Group of travelers (caravans) used camels to transport goods and themselves across different regions, they played the most important role in the spread of Islam. These caravans helped in expanding Islamic civilization and culture by connecting different provinces (with the Islamic empires) which were far apart. Merchants carried out trades across different regions. These trades were equally influential in expanding culture and created a sense of multiculturalism or internationalism. These new cultural relationships led to the transfer of technology, science and other forms of culture. This was the start of globalization. But at that time it was just known by multiple names like multiculturalism or internationalism. Cultural globalization is a multidimensional process which leads to different impacts and consequences and makes possible the coexistence of different values with Islamic symbols , values and discourses. Islamic culture does not consist of merely a group of a combination of rituals rather it is a complete way of life prescribed by the Quran.
"The human history is the graveyard of great cultures that the disastrous end of them has been due to this matter that they couldn't present a planned, rational and volitional reaction against the challenges." -Erich Fromm
When Islam encountered globalization:
During the time of prophet Muhammad (SAW) there wasn't much expansion of Islam to other parts of the world. Only a small group of people went to Abissynia during the early days of Islam for the purpose of seeking shelter. The actual age of Islamic globalization has begun when in Medina the Prophet (SAW) founded an Islamic State in 622. From that time, Islam started to spread around the globe. The teachings of the Qur'an and the prophet (SAW) inspired the Muslims not only to learn but also to illumine their souls by knowledge. Despite mastering modern information and technical skills, Muslims had an open mind in understanding all that's good and helpful . They were willing to grasp knowledge and ideas from the Persians, Indians and Greeks in order to enrich their civilization. They had a welcoming attitude towards the changing world.
In assessing the Muslim time of globalization, one could come to realize that the growth of Islam and its civilization to overseas territories took place because of its dynamic nature as disclosed by God. The Book of Islam conveyed messages associated with faith and additionally recommended Muslims to gather know-how of science and equip themselves with modern knowledge. When Muslims took Islam to overseas lands there has been no compulsion for human beings to comply with Islam. Many western scholars made the claims that Islam became unfold on the factor of the sword which are groundless. Islam was promoted with stunning preaching and desirable examples proven through the Prophet (SAW) and early Muslims at some stage in their age of globalization.('N e w s l e t t e r 1 0 Muslim Responses to Globalization', 2002)
Globalization has begun without being acknowledged by a huge area of the Islamic Ummah. Since the tsunamis of globalization began to contact the shores of the Islamic nations, but it shouldn't affect the faith of Muslims and Islamic lifestyle. As it has been comprehended from the former conversation that globalization is irreversible and The Muslims, inevitably, have no choice but to prepare and protect themselves. Realizing that Malaysia needs to do something Former Prime Minister Mahathir stated in one of the His addresses on the issue of globalization to the Islamic Ummah:
"Muslim countries and Muslim government have a duty to ensure that globalization will not result in the marginalization of their countries as happened with the Industrial Revolution and Industrial Age. We cannot afford it this time. If once again we miss this opportunity to keep pace with the radical and rapid advances now being made with technology and the sciences, and the changes they cause to the world's perceptions of things, the new ideas and concepts in human and international relations; if we miss all these and fail to handle them, then we will not only be marginalized, but be dominated and hegemonised permanently"
Mahatir's statement is a reminder to the Muslims not to Ignore the events and progress that take place, and stay away In the fields of Information Technology, Multimedia, e-Study, e-commerce, etc If Muslims choose to remain isolated in this era of globalization then Muslims will be one who will be left alone and loser in comparison with the rest of the world. A sensible thing for the Muslims to do is to be active in mastering and utilizing the new technology for a good purpose that could deliver progress, development and economic benefits to themselves and to the rest of mankind. Now if one looks at the modern period, as far as politics and government go, Muslims have absorbed a great deal from the West, especially in relation to democracy, human rights, democratic forms of governance. There's been as great deal of absorption on the part of Muslims from the West. Any Muslim society today including those which have remained closed and cloistered cannot ignore the force of democracy and the wave of modernity and globalization.
Globalization, modernity and Islam
Through its name, the idea of globalization is very much clear. The word global provides the central idea, it mainly comprises economy, society, culture and politics. People from different countries with different cultural backgrounds are connected through globalization, they make a homogenous culture and thus become globalised. Globalization has made the world interconnected, such that local events may come to have global consequences. Now we proceed to how globalization and modernity which is a very intensified phenomenon, influenced the message of Islam. (m.miasami, no date) As it has been mentioned in a research article the relationship between Islam and globalization has been subjected to considerable speculation and sarcastic discussion. The belief that Islam opposes globalization has been the essence of the debate. Islam calls for adequate responses to the constant challenges posed by the fluctuating time and space factors and for the prospect of their comprehension and implementation to be revitalized and revamped from within in order to combat the possible shortcomings of the Muslim mind and the cultural and civilizational degeneration of Islamic societies This article emphasizes that the current debate of Islam and globalization is more focused on westernization than globalization. It has been argued that the tension is due to the westernization process rather than globalization. Since the mere terminology surrounding the debate has created considerable misunderstanding, the terms of reference need to be defined properly. Globalization is a very intense phenomenon which involves worldwide exchange of goods, people and ideas. Globalization has captured growing intensity of worldwide interconnectedness. Globalization has been a part of human life since its inception. This refers to the inherent human nature and the propensity of man to be a social animal. It is, in fact the propensity with which god has created human beings to exchange his resources with others in order to get better chances at life. Though globalization is related to the idea of comparative advantage, free trade and open economy , its origins can be traced back to long before such ideas came to life. To establish a more detailed view of the so called 'Islam-Globalization' controversy, it is important to differentiate between the globalization cycle in its original context and other comparatively more recent mechanisms, such as westernization that are veiled as globalization and yet are so distinct.
Globalization aims to narrow the gaps that separate the various communities. This is achieved by sharing advantages of cultural , social, science and political governance in all facets of life. That is, they share knowledge, they recognize the principles and codes of ethics of one another, and they establish a common ground. Westernization, by contrast, does not consider such an understanding or building of such a common ground as worthwhile enterprises. Globalization is a mechanism in which the entire planet is like a global town. Globalization is a dynamic process which has different effects on various religions around the world. It breaks the cultural barriers and spread different ideologies and values around the globe. Westernization, on the other side, appears to be a one-way path, implying that in the name of globalization, one country seeks to conquer and influence other areas. In addition, while globalization takes place through the free will of various communities, Westernization is characteristically imposed on other regions. Having explained the distinction between globalization and westernization, the discussion regarding Islam-globalization can be more adequately measured. Islam is not, in its original context, anti-globalization (or modernity, deemed a by-product of globalization), but Muslims also have a concern with Westernization. While there is criticism of Westernization of culture, modernization is accepted as a timely phenomenon.(Achmad and Hamzani, 2016)
Modernity in its political and social forms refers to increasingly specializing isolation from religion in societal institutions such as political systems, law, economic management and education. Unlike social life in the pre-modern period, these roles are conducted in modernity, free from the overarching influence of religion. In this viewpoint, religious fundamentalism-in the sense of a return to a purist past-is a issue in all its complexity and cultural hybridity created by the interaction between modernity and the Muslim ummah.
Modernity is a process in which society becomes modern. It implies social mobility , industrialization, trade. Modernization has been accelerated and accentuated with globalization in the past two decades. Islam, like all other religions, has felt and reacted to the effects of and responded to the impingement of modernity in Muslim society, the multiple forces of modern intellectual, scientific and socio-political life. There's hardly a facet of Muslim society 's life that has been left untouched. Contrary to common belief, the bulk of the ideas of justice, equality prescribed by Islam are in accordance with those inherent in the modernization process. Islam has always promoted ideas such as peaceful coexistence, the acceptance of other religions, democratic governance and women's rights. Indeed, Islam and modernization need not be at odds with one another. Muslims need not have any excessive aversion to Islamic tradition since Islam has never been a cause of any chapters of darkness or ignorance in Muslim history. Islamic culture was without dark ages. Such a thing would be an anomaly for mankind as Islam is in a religion of supreme light, reality, and guidance. Islam, on the contrary, was the root cause of all goodness which emerged in Islamic civilization and benefitted not only Muslims but also non-Muslims. (Kohler and Krueger, 1952)
Islam is both traditional and modern, as the universal and final revelation to mankind. While it speaks of the infinity, permanence and inviolability of its divinely prescribed truth, and thus of continued compliance with and following its authorities, as well as of the valuation and conformity with the legacies and traditions spawned by such dynamic historical processes, Islam also calls for appropriate responses to the constant challenges posed by the fluctuating time and space.
According to an article, (Bicer, 2013)Islamic responses to the globalization phase are very complex. Islamic understanding, social circumstances and interaction with modernity are the reasons for this. Discrete experiences form independent Islamist thoughts, expectations, critiques, strategies, and their modern or non-modern commitments. Where political , economic or cultural deprivation slowly impedes the fulfillment of desires without pressure or inequality, Muslims may follow a committed, private and a political Islamism consistent with western rationalization, also entangled with it. Muslims should take a personal, general, cooperative, and systematic approach and strive toward a compromised modern Islamic public sphere. Globalization should be acknowledged for providing a suitable arena for exchange of ideas and thoughts.
Globalization in the light of Quran
Globalization is socially, historically and politically powerful, and is prevalent in the world. Whatever the dominant political and cultural influence geographically, the ideology takes priority over others. In our times the U.S. is the world's dominant power. American culture is the power house worldwide. The Qur'an says the balance of power passes to other hands, "We bring these days to men by turns, and that Allah may know those who believe and take witnesses from among you. And Allah loveth not those that do wrong" (Qur'an 3/140). This verse means, "Allah has turned those glories around, Some days are in favour of people and some are against them". In this Qur'anic verse, the word dawla (mubadala) means going back and forth. That exchange of primacy among cultures has some causes hidden. We must accept globalization as a reality in principle. It is a power cycle and can change thereby from person to person, community to community, State to State, continent to continent. Globalization is in essence neutral rather than demonic nor divine. It shifts the role of client, and room utilized. There are, therefore, many articles about globalization, for and against religion.
Religious and cultural values have been affected by the influence of globalization's dominance. Globalization is seen as a cause of religious diversity and its threat to traditional values. It is also seen as a polarization factor defining religious identity and its internal practice. Evaluating the substance of religious scriptures and religious history challenges us with this underlined reality that Islam is a global faith and has sought to become globalized through its historical context. Islam has also addressed the question of globalization and the development of a global culture and democracy. To prove that topic, we can state the following Quranic verses.
Many verses of Quran have spoken about the globalization of Islam and lack of its limitation to definite place or time directly or indirectly. Also, they have narrated and characterized the global view of Islam.:
«قل يا ايها الناس اني رسول الله اليكم جميعاً»
Say: O people! surely I am the Messenger of God to you all.
«يا ايها الناس اعبدوا ربكم الذي خلقكم و الذين من قبلكم لعلكم تتقون»
O men! serve your Lord who created you and those before you so that you
may guard against evil.
«ان الله اصطفي آدم و نوحاً و ال ابراهيم و ال عمران علي العالمين»
"Surely God chose Adam and Nuh and the descendants of Ibrahim and the
descandents of Imran above the nation.
«هو الذي ارسل رسوله بالهدي و دين الحق ليظهره علي الدين كله.
"He it is who sent His messenger with guidance and the religion of truth, that
he might cause it to prevail over all religions, though the polytheists may be
averse.
«وعد الله الذين آمنوا منكم وعملو صالحات ليستخلفنكم في الارض كما استخلف الذين من قبلهم و ليمكنن لهم دينهم الذي ارتضي لهم و ليبد لنهم من بعد خوفهم امنا.
"God has promised to those of you who believe and do good that He will most certainly make them rulers in the earth as He made rulers those before them, and that He will most certainly establish for them their religion which He has chosen for them, and that He will most certainly, after their fear, give them security in exchange; they shall serve Me, not associating aught with me; and whoever is ungrateful after this, these it is who are the transgressors."
«يا ايها الذين آمنوا ادخلوا في السلم كافه و لاتتبعوا خطوات الشيطان»
"O you who believe! enter into submission one and all and do not follow the footsteps of shaitan; surely he is your open enemy "
It has been pointed in above verses that Holy Prophet of Islam (Peace be Upon Him) has announced His Quranic message, the divine revelation, with the characteristic of eternity for all human beings. Also, the aforesaid verses imply the world's inclusion of Islam legal system and this matter that the mission of the Holy Prophet (peace be upon Him) is global and for all human beings.
Conclusion
Islam is not in conflict with the issue of globalization and modernity, but the features of globalization, from the Islamic point of view, are distinct from the present idiomatic element. Reviewing the quality of religious texts and religious history presents us with this obvious reality that religion of Islam is a global religion and in its historical experience has always sought to become worldwide. Islam has always addressed the question of globalization, liberal culture system and global governance. We believe that Islam has broad-based and national thought and theoretical principles that, if extracted and clarified in the modern language, can be as a shining lamp before the present human way. Of course, other holy books, such as the New and Old Testaments, claim to present this principle, but the comparison of Islam's foundation of thought with other holy religions proves that Islam and the Quran are unquestionably superior. So we can conclude that whatever is described as the globalization phase today is not in line with Islam 's view given the presence of similarity and parallels such as the elimination of geographical borders, but it is apparent that Islam does not oppose globalization and render Islam global, but the characteristics of globalization vary from today's idiomatic features.
From this point of view, globalization should be seen as a possibility for the growth and advancement of human good principles, as it has transformed communicative technologies and enabled citizens across the world with swift and unified connectivity. According to this approach, globalization is an appropriate opportunity to develop the exalted Islamic instructions and is a ground for the fulfillment of the global government of Islam, as promised in the verses of the Glorious Qur'an.
As a result, it can be said that while Western and especially America dominated communicative technologies, the growth and development of these technologies , particularly internet and satellite, created an atmosphere that this situation can be used well. It is also easy for the active addressees of the media to accept the exalted messages of Islamic religion which are in harmony with human instincts that the dust of negligence has been touched on their pure human nature, and this matter requires the conscience and acuity of Islamic world thinkers that they can better use this condition and prove this principle that Islam is in agreement with globalization.
Reference
Achmad, D. and Hamzani, U. (2016) 'Globalization in the Perspective of Islam and Economic Experts', Procedia – Social and Behavioral Sciences, 219, pp. 41–46. doi: 10.1016/j.sbspro.2016.04.030.
Bicer, R. (2013) 'Globalization in the Context of Islamic Theology', The Journal of Rotterdam Islamic and Social Sciences, 3(1), pp. 1–12. doi: 10.2478/jriss-2013-0001.
Kohler, W. and Krueger, F. (1952) 'T H E Impact of the German Immigration on T H E', 2(May), pp. 207–229.
m.miasami (no date) 'Islam and Globalization', fountain magazine.
'N e w s l e t t e r 1 0 Muslim Responses to Globalization' (2002) Religion, (July).
The future of Orthodox shrine in Gifhorn
St.Nicholas' Orthodox Church in Gifhorn (Germany) – a copy of the 'gem' of the Russian wooden architecture of the 18th century – has for a long time heard none of the divine liturgy chants or the ringing of the bells after the service. The reason for this is the decision by a private sponsor, who at the end of the 20th century granted the financial resources and the territory to rebuild this magnificent church, to sell it to the Russian Orthodox community for a hefty sum. What caused the problem is the breathtaking beauty of the architectural marvel.
It was the beauty of the wooden Transfiguration Church, created by Russian architects in 1756, that encouraged German entrepreneur and ethnography lover Horst Wrobel to replicate it in Germany. The copy in question was built in 1995 in Lower Saxony, near the town of Gifhorn in Wrobel's private estate where he set up a museum of old mills on the riverbank. The beautiful church fits in perfectly well with the picturesque landscape. Its original, the above-mentioned Transfiguration Church, which used to be located in one of the villages of the Vladimir Region (about 200 km from Moscow), burned down seemingly beyond repair in a fire caused by a strike of lightning in the 19th century. In the 20th century it was rebuilt on the basis of the original designs, but this time, on the territory of the wooden architecture museum in Suzdal.
It was in Suzdal that Horst Wrobel saw the breathtaking beauty and exquisite elegance of the Orthodox shrine. With the help of old drafts he had a copy of the church built in his estate and dedicated it to St.Nicholas the Miracle Worker. In autumn 1995 His Holiness Patriarch Alexey II, while on a visit to Germany, paid a visit to Horst's museum of mills and the church on the territory of the museum. In a solemn ceremony the Wrobel family presented His Holiness Patriarch Alexey II with St.Nicholas' Church. According to Father Superior Archpriest Gennady (Budko), the gift certificate was not of legal but of symbolic nature:
The symbolic document of 24.11.1995 points out that «50 years after the end of the Second World War this church serves as a bridge across our nations, from person to person, and from heart to heart. Let this House of God become a symbol of reconciliation for all German and Russian Christians for ever». Having consecrated the church Patriarch Alexey II addressed those present: «The church's beauty is reminiscent of a cathedral. I would be happy to take the church to Russia, but it stays here as a fifth church of the Russian Orthodox Diocese in Berlin and Germany. A visit to Gifhorn crowns my visit to Germany».
According to Father Gennady, in 25 years that the church has been in Lower Saxony the owner of the building has signaled no intention to legalize the gift to the Russian Orthodox Church. In 25 years the church has seen six superiors, has formed a community of 120 people, and requires appropriate maintenance and renovation. Given the conditions imposed by the owner the parishioners have to hold services on the rented premises of a Catholic church or on the premises of other Christian organizations. Why? – Entry to the museum is not free, for parishioners it costs 30 euros a year. The superior together with parishioners have to leave the church right after service for absence of life-support facilities – water supply, kitchen, recreational area (benches – tables). But this is not the main thing that worries the church community led by Father Gennady. «Our parish consists of missionaries and wanderers, – Father Gennady says. – If the new owners come, the road to the church will become inaccessible, for the museum is skirted by a trench with water and a bridge which is lifted most of the day. This is the only way to the church. The incumbent owner is set on selling the church». This is the price the fifth church of the Russian Orthodox Diocese pays for its beauty, once inspired by God. A poet says,
«…what is beauty and why is it worshipped by people?
– Is it a vessel with a vacuum,
or is it a fire twinkling in the vessel»?
St.Nicholas' Church with its spectacular beauty and impressive history is waiting for prayers and chants to the glory of God, glimmering icon-lamps. Put on stake is money and faith. Either the church will be bought (at best by the Russian Orthodox Church), or the prayer will work a miracle and the church will be gratuitously handed over to the Russian Orthodox Diocese in Germany. The parishioners believe in a miracle and continue to pray about the future of the church.
From our partner International Affairs
Islam, Science and Time: Is science compatible with religion?
Logically, time is present at every particle as a moment and eventually the very same moment is present at the whole, limitless space like a singular unit of totality. It means that there remains no gap, difference, or distance between time's state of rest and its omnipresence. Typically, the time shown by clocks across countries at a given singular moment can be different and thus divisible (due to geological distances). However, the given singular moment of the time remains the same everywhere. This implies that time is indivisible, immortal and eternal. There is no past, present and future of the time. In fact, these are particular events and their happenings that cause past, present, and future phases of the space. Thus, it is space not the time that passes through the phases of past, present, and future.
The ages of nonentity (nothingness) turned into the past reign of the space when the first event of the big bang took place and subsequently started the new structure of the universe upon the surface of space. Thus, the existing design of the universe at the face of space is running as the present reign of the structure. If there exist both past and present reigns of space, there must also be its future. This future reign cannot be denied as it is the eternal fate to come either through a big crunch or through the heavenly bugle of doomsday.
The imaginative sort of time-space structure should compel the writer and his readers alike to conclude that the time-space combination and its structural phases of universe came into being under some mindful scheme of an Almighty Authority, Who created and controls the whole vista. While He let some universe open and visual so that it can be learnt and discovered, He hid the rest which cannot be discovered or disclosed. "But for whom"? What was that generic class or character that the Almighty had in His mind to bring forth after the initial preparations would complete. Of course and undoubtedly, this generic class and character was of human beings for whom the Almighty Authority of Allah was preparing the ground of His schematic system that could either be learnt visually or believed conscientiously.
That is why human beings see the time-space relativity as two different realities. Time is hidden and a non-visual reality, while the space and structure of the universes are naked, visual realities that humans can learn through their wit or wisdom. However, human wit or wisdom is limited. For example, the supreme avenue of heaven—i.e., the vista of censored realities such as Allah Almighty Himself, death-revealing, angels, Eden and hell—is beyond human's knowledge. Thus, where the wit and wisdom ends, the belief or faith starts. Human wit or wisdom lie in the scientific view and faith and belief lie in religious view.
Scientific View
Stephen Hawking says, "So long as the universe had a beginning, we could suppose it had a creator. But if the universe is really completely self-contained, having no boundary or edge, it would have neither beginning nor end; it would simply be. What place, then, for a creator?" When a religious leader Saint Augustine was asked "What did God do before he created the universe"? He replied that "time was a property of the universe that God created, and that time did not exist before the beginning of the universe". Immanuel Kant opined in his thesis that "if the universe did not have a beginning, then there would be an infinite period of time before any event, which he considered absurd. The argument for his antithesis was that if the universe had a beginning, there would be an infinite period of time before it, so why should the universe begin at any particular time?" Here, Hawking denies the concept of time before the beginning of the universe which he considered an unspoken assumption of Kant's thesis and anti-thesis. According to Hubble's observations, "there was a time, called the big bang, when the universe was infinitesimally small and infinitely dense…. One may argue that time had a beginning at the big bang, in the sense that earlier times would not be defined". Hubble explained that "wherever you look, distant galaxies are moving rapidly away from us. In other words when the objects were all at exactly the same place and when, therefore, the density of the universe was infinite". All of these scientific views (Stephan Hawkings. "A brief history of time) endorse that the mutual relativity of the time-space was spread out endlessly before and even after the beginning of the universe and its systemized structure. Thanks to scientists for providing a time-space basis to start with the Quranic view.
Quranic Ethical Identification
Human phrase of time-space has two words and the Quranic phrase of "Al Hayyul Qayum" (Quran chap 2, verse 255) also has two words. The first word is for Allah's life defined as "Ever-Living". Allah's life means Allah's time to live along. Hence, Allah's life transmitted or translated into the time. Allah's life is immortal, eternal, unending, indivisible and turned primarily into the time being. Allah's life has been transferred as the singular unity of time over the whole and unending space, once for all and forever. In other words, Allah's life or Allah's self-being is the time-being—i.e., absolute digital constant of reference. The second word for Him is: "The Sustainer of all other Existences". For sustenance of something, housing or existing space is required. Thus, and when Allah is the sustainer of all other existences, He created the boundless vastness of the space to provide housing or staying place. "The City of Allah" during the time-space entity was a "Arsh-e-Mualla" (owner of the throne). There the angels were carrying His throne with his Arsh-e-Mualla and some others around it praying for those to come in future with their true beliefs. (Quran chap 40, verse 7,15) The universe, then came into being so as that: "He, it is who gives life and causes death; and when He decrees a matter, He, but says to it "Be" and "it becomes". (Quran chap 40, verse 68)
There was no Sun when the Earth was formed in "four days" and seven skies in "two days". If there had been no sun when the Earth was formed, the scale of time was certainly not the measurement of time with respect to the sun. Those six days may not be the same six days that are measured with respect to Earth's spinning around its axis today, nor the time calculated for a year's span of time with respect to Earth's revolution around the sun. The relative time is unknown for numbering these six days in total (Chap 41, verses 9-12). Time is eternal. After that the "lowest sky was adorned by lamps (and stars)". Again, the future of the space is informed as: "Then watch (or wait) for the day when the sky will bring a visible smoke! Covering the people; this is a painful torment" (chap 44 verse 10,11). When someone could see no event of change occurring before him, he felt as if the time was passing through the same moment. Cave-fellows of the "Kahf" slept for "309 years" but found these years just like a day (or even less) after getting up from their sleep (Chap 18 verse 19,25). Similarly, a person in the good books of God became alive after 100 years of his death, he found it "a day or less than that" (chap 2, verse 259)
Thus, it is concluded that Time-Space and its systemized structure of universe or universes is not self-contained. Almighty Allah is its creator and the controlling authority, Who has left some realities as naked while others as hidden so that the former may be visualized by humans to the extent of their use of wit and wisdom and the latter with their faith and belief. Time represents the same moment for all. It is not a naked reality as observed in our time clocks or estimated by the Sun.