Dubai's Economy is melting like a Glacier in the Desert
Exactly on December 12, 2016, I wrote an article predicting that Dubai is going to see its economic fall. I even gave the dates that it may happen by 2018. Here we are in 2018 and Dubai's economy has started to melt like an ice cone in a hot summer day near Jumeirah beach.
Let's examine how? Dubai is a city where I have lived for several years. Established and ran businesses in. I understand the economic environment and its financial structure. The financial structure is connected to its economic structure in the strangest manner, a phenomenon not found in many cities of the world. The phenomenon of "I OWE YOU and will pay you later".
And this comes in the form of a "Post Dated Cheque". Nobody asks you before gladly receiving that cheque from you, what would happen 8 months from today if your business has collapsed or sees a cash crunch. How will you honor your cheque. You are not dealing with a bank that you have given the cheques to, with a huge ability of financial sustenance.
Your cheques are mostly to other businessmen who write cheques to their creditors based on your postdated cheques. I owe you on top of I owe you multiplied by the umpteenth factor. No economy can develop and sustain on this principle. Simple as that. One business man in the chain defaults, the entire chains is broken. The biggest of the companies can face a downturn and their cheques can bounce. And the strangest thing is that if your cheque bounces you are not given a chance to even negotiate the payment with a little more time. A complaint is lodged and the businessman arrested. Or to avoid the arrest, the businessman flees Dubai leaving the entire business to collapse and not a single chance of recovery for the receivers of the cheques.
Abraaj Capital had a $48 million dollar cheque bounce two weeks ago.
You think that's was a big cheque. Wait till you read this. From January 2018 to the end of May 2018, 26 billion dirhams worth of cheques have been bounced. 1.2 million cheques in total. Or 39.3% of the total number of cheques issued in 2017 which were to come due in 2018. They came due and they bounced. 39.3% is not an amount to be taken lightly, neither is the number of checks that is 1.2 million nor the amount of 26 billion dirhams, that's $7 billion dollars in just 6 months of 2018. In the coming months of 2018 from July to December this can become the trigger for a disaster in the making to be dealt by the authorities with no recourse. And the reason I said no recourse is because you need to see by researching other related clues in order to establish if the people who have written the cheques are still in Dubai or most of them have fled the city.
You need to look at two things if you want to do related research to establish the above point if the people have fled Dubai or not. First, if their phones connections are cancelled. And Second, if they have fled with their families. Best thing to look at to see the second part is to see as to how many children have been withdrawn from their schools. Let's look at the biggest phone carrier of Dubai, Etisalat and its data. 32,000 phone connections were cancelled between March and April of 2018. Just in 38 days in total. 28,000 children were withdrawn from schools without registering themselves for the end of summer sessions. Meaning those families do not plan to come back.
I wish it ended here. I wish the signs were not as obvious. But they are. Dubai property that used to be sold at 2300 dirhams per square foot is selling at less than 600 dirhams per square foot. Or in simple words, it's selling at 25% of its value.
Gold Souk has empty stores for the first time in 35 years. You could not find a single empty store to rent or buy earlier. Arabian Center, Sunset Mall and Al Ghurair have stores shutting down every week. Emirates Towers with the most chic restaurants is witnessing a closure upon closure of restaurants. Hotels have cut their average price to 30% of what they used to charge and last month alone 18 hotels shut down including Savoy, Ramada, Richmond, Crest, Jarmond and the list goes on. Lamcy plaza, one of the busiest malls had a fire and was supposed to be opened in August 2017 and it's still closed down. Bur Juman and Wafi Mall have the highest vacancy rates of shops. The list can go on and on and I can pen down more signs of an economic meltdown than you can read.
Abraaj Capitals' collapse is a nail in the financial system coffin of Dubai. The biggest confidence eroding incident ever to have taken place in the history of Dubai's financial system.
The point is not to sit and laugh at what has happened. That is cruel and arrogant. Livelihoods have been lost and families have been ruined. The point is for other counties in the GCC to stop this postdated cheque based economic model immediately before they face the same fate. And for the businessmen the lesson is to develop a sustainable business model where your freedom is not hinged upon one bounced cheque. Because anybody's cheques can bounce unintentionally and based on unforeseen circumstances. With the OECD restrictions, Anti-Money Laundering initiatives around the world. FATF watching. Counter Terrorism financing watchdogs sifting through every transaction. The biggest appeal of Dubai will be dead as well. The appeal of having unquestioned transactions for the world's corruptly earned funds.
This is a bad cycle that Dubai is going through and in my humble opinion we have yet to see its bottom. What is happening right now is only a glimpse of what is yet to come. With media censorship and controlled release of any and all news, you will not even hear these stories in Dubai. Unless you want to be a journalist who loves jail food.
Chamber of Commerce: A new world of digital future
Individually and collectively, the Chamber of Commerce of the world will play a very critical role on platform economies and what took 100 years in rich trading history the digital age will achieve in strides of seconds and also provide wings to small medium enterprises of the world…but how?
If we compress the last 100 years in just one minute: some 30 seconds ago, computer revolution started, 20 seconds ago the great flood of free technologies broke the dams and 10 second ago the extraordinary rate of progress measured for robotization and artificial intelligence…now if we extend only five seconds more into future some billion white collar workers appears marching downtown boulevards of the officeless, workless, jobless world as depressed souls or angry mobs.
Hold the clock right there and sound the alarms.
Why the fire drills; the robo-powered-AI-centric-platform economies of smart nations now start claiming their own image supremacy on global economic performances and productivity indices. A hyper-performance-centric working citizenry awakens entrepreneurial intellectualism rafting above floods of free technologies setting new standards. New divides become highly visible; digital-divides chasing mental-divides and micro-power-nations fixing global issues where super-power nations failed. Russian President, Vladimir Putin Says… "Whoever leads in artificial intelligence will rule the world" … not so fast Comrade Leader…AI is not that smart, the ground reality who ever leads in creating national skilled-citizenry will lead because when Western economies face workers with first-world-performance erupting from third-world-nations and while first-world-nations unable to compete a new upside down world order starts to emerge. Corporate culture of developed economies must exist to survive via lifelong-learning or simply fade away. AI robotization will only work when surrounded by critical-thinking, human intelligence and entrepreneurial intellectualism otherwise overly robotized nations become just Monster-Toys-R-Us warehouses of dystopian world.
Five seconds on the clock; countdown to economic survivability starts…
To save the nation from economic chaos, how fast the national digitization of economic infrastructure must develop, how and why? To quadruple exportability, when will national mobilization of midsize businesses start improving innovative excellence and revive exports, where and how? To attract FDI when will the new prioritization apply on lifelong learning and human transformation, the best new measures, how and when? To save the planet where nations failed, how entrepreneurial intellectualism will solve global climate agenda, issue by issue, nation by nation, when and how? Combined success will create harmony, tolerance and diversity otherwise feeding populism and now call for bold open national debates. Megaphone please.
Anything less on economic performance on barren and charred landscapes the rise of restless citizenry and populism will be serious problem, now all depends on creating tactical battlefield formations of entrepreneurial mobilization to achieve local grassroots prosperity, the Chamber of Commerce of the world suddenly appear with distinct bright future ahead…lets enter the Chambers
The Future of the Chambers of Commerce on platform economy: Scattered across some 200 nations over 100 years, there are now 11,000 Chamber of Commerce with 45 million combined members worldwide. There are also some 100,000 National Trade Associations all serving the business communities, local/global economies and national leaderships, Bravo trade groups, very well done indeed.
International Chamber of Commerce ICC under the leadership of Secretary General John Denton said, "The global network of 12,000 chambers of commerce plays a vital role in defending and promoting the interests of business large and small and in delivering the message that business has a part in bringing solutions to address the shared problems we face as a global community…"
Under powerful clouds of AI technology driven platforms, this mammoth global assembly on its way to become 1000 times more powerful with integrated capabilities. With so many specialized services already offered by the Chambers, here we focus on large memberships isolated as critical factor on creating uplift in grassroots economy by placing a portion on digital platform.
The 45 millions businesses dancing of platform economy: Imagine if out of the 45 million members worldwide only 10 million members representing small and medium businesses were on a global digital platform; each member fully and properly showcased on what they produce, what they export, where and what are they seeking to expand into global markets and who are they and what are they offering in trading and collaborative alliances. Imagine, if only ten million members interconnected and exchanging ideas and all that in one single afternoon, what possible economic activity would they produce for their own local grassroots prosperity?
Pentiana advanced platform of exportability connecting five continents on five points of prosperity. With thousands of Chambers trying to deal with platform economy execution to boost their own power plays in the global commerce. In this digital transformation driven revolution, Pentiana project is only selecting 100 Chambers in phase one to select 100,000 SMEs and in phase two 1000 Chambers to reach 1,000,000 SME and later 10 million in phase three.
By design nouveau-revolutionary, by style mobilization-centric, and by action deployment-ready, by results transformational; this economic-friendly thought leadership from Pentiana is pragmatic approach to shake down lingering slowdown on global exportability and challenges midsize business economic management nation by nation across the world and offers immediately deployable solutions. Platform economy allows such mobilizations; global-age provides the right battlefields. Mostly, not dependent on new funding, rather deployment craved and execution starved.
Facing Reality; today, Platform Economy can shrink a tall skyscraper into a Rubik Cube and toss it into an AI cloud. These platforms are NOT about eliminating jobs but allowing citizenry to stand up to world-class trade with better exportability by engaging and transacting with 100-200 nations all within one single afternoon. This is about, maximized optimization of technology and extreme human talent development via national mobilization of entrepreneurialism. A brand new understanding urgently needed.
The 50th WEF Forum Davos 2020 is a proof of hard work and vision of the living legend on global economic staging, Dr. Klaus Schwab and his teams. Half century later aggressively sought the new economic systems and digital platform economies to provide vision and new champions. Somewhere and all along small medium business enterprises stays isolated.
Why LIVE conversations: Bold and authoritative debates are urgently required that will go deeper and enable trade-groups to fully understand the generational transformation outcomes uplifting towards Platform Economy. Only high level LIVE streamed debates offering real value and solutions across all SME base of any nation will create the uplift. Why open invitation: Entrepreneurialism by nature based on diversity, tolerance and equality, once many millions of SME are uplifted on digital platforms millions "showcasing" their talents and excellence other will join and enjoy the power of digital age and global collaborations.
The future is knocking; just open the doors
Davos 2020: Missing are economic development revival kits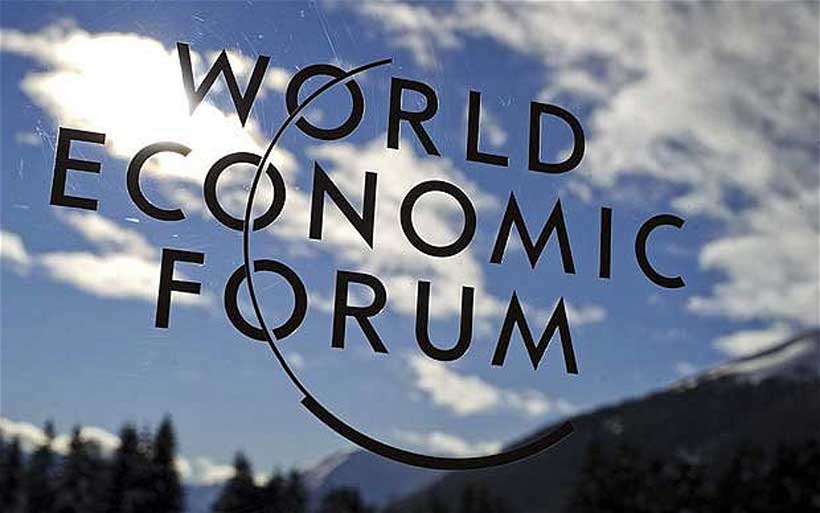 The eternal light of prosperity: the advancing struggle of mankind, the basic principles of productivity, and the fundamental rules of creating an enterprise, they all speak of real value creation and not value manipulations. Today,in the fog of chaos, no other sector as neglected as Small Medium Business Economy, for being too small and not shiny enough for election podiums or not rich enough for hidden paradises, but now awakening under powerful clouds of technologies can fix the global economy issues and requires bold entrepreneurial leaderships. Why is WEF Davos 2020 missing fierce debates on such topics? Now let's explore some bold solutions…
The 20 Step Survival Kits: The following 20 suggestions are keys on survival kits like national mobilization of entrepreneurialism to improve grassroots prosperity and how integrated deployment of platform economy will save them from populism and restless citizenry. Intense and honest debates with authoritative discussions are prerequisites.
Declare all costs as eliminated and adjusted on all aspects:
All fees and costs for any new business set up anywhere within the nation, tax them later
All business telecommunication costs for SME to almost zero for first five years
All public sectors officials intensely trained on entrepreneurialism to uplift global trade
All college education, all university education fees returned in double for anyone engaged in SME
Make if official and national policy on massive immersion on such fronts
Create mobilization of diversity as a national gift on global business expansion
Create exportability revolutions via protocols of national mobilization of entrepreneurialism
Create a 24x7x365 culture and redefine productivity routines of national workforce
Create work-elimination replaced with lifelong-learning as new critical thinking force

Make it regulatory but free and with full support for every SME. Digitization of midsize economy and all surrounding logistics full free access. The world of commerce is just an open battlefield, where well trained and well equipped on free-technologies will shine, rest drown. Discover mobilization and create instant landing visas for armies of foreign entrepreneurs. Dive deeply on global entrepreneurial movement, study, why Asia dwarfs what once was the mighty entrepreneurial march from the West.
Make immigration as a national super talent base and global development source. Once digital platform economy concepts well understood the public service sector would become comfortable with such tasks. Create free high class global-age "showcasing" of every single SME within a nation. This is a new global age revolution on how to create access and utilize digital platforms to pump grassroots prosperity.
Make mandatory transition across the nation: Critical Thinking and export-skills are essential prerequisite and minimum working criteria. What the last generation of new students missed in the classrooms. Entrepreneurialism as main bloodstream of national economy at all levels of trade. Eliminate fears and hostilities towards out of box thinking and failures, as failures are steps to success.
Create Small and Midsize business economy focus as the key driver of grassroots prosperity. Scattered across western nations are the super talented, experienced small medium enterprises, in need of uplift and increase the productivity of their local areas. Create national debates to get lip-service out with honest and real hardcore discussions. Without honest and bold dialogue nothing done.
Embrace Futurism with futuristic literacy – nationally change policies
Erase the fears of robots, as humans should only fear their own incompetency
Enforce national workforce become skilled experts with platform economy and not social media
Fire the first person for saying they have no new funding to bring change
Fire the next person for saying they are too busy and have no time to bring change
Achieving Dramatic Results:
Given the right conditions, say within any nation, a million SME supported on such key aspects of global growth, on the forward march will uplift local grassroots communities; something currently unknown for being too entrepreneurial in nature, untouched for being too fragmented and unpracticed for serious lack of entrepreneurial staff in public and private sectors and governing authorities are killing growth and this is where the next SME revolution hidden. The Chambers of Commerce are on digital transformation track and advancements on "showcasing" their entire membership with a global bounce are the right way to help 11,000 Chambers and their combined 45 million members to spread their wings on exportability. All of the above is possible due to free overflow of technologies.
Future-Mindset: These are specialized topics, demanding global age understanding and digital platform savvy execution models. Why emerging economies are doing better on SME? Why a billion new entrepreneurs are on the march? Why they are upbeat and how a new global phase of entrepreneurialism has started? Silence will further pushdown western economies on entrepreneurialism and therefore these topic demands bold and authoritative discussions to play the global chess.
Start with economic development kit in your own regions, right away.
Rest is easy
Leading the financing for development agenda in Asia-Pacific
Recent economic development in Bangladesh has been remarkable. Over the past decade, GDP per capita has almost tripled, reaching $1,700 in 2018. Annual GDP growth has averaged 6.5 percent and is forecast above 8 percent in 2019. Good progress is being made towards achieving the United Nations 2030 Agenda for Sustainable Development, particularly towards crucial goals such as ensuring everyone has access to clean water and sanitation and clean and affordable energy. Bangladesh's economic dynamism has enabled the country to meet the criteria for graduation from Least Developed Country (LDC) status last year. If, as expected, the country meets the criteria again in 2021, Bangladesh will be recommended for graduation in 2024 by the United Nations General Assembly.
This phenomenal achievement brings new challenges. Graduation from LDC status means the loss of special treatment under the WTO. Bangladesh will lose preferential market access for its goods in many developed markets. It will no longer be able to tap dedicated development cooperation mechanisms such as the LDC Technology Bank, the LDC Fund for climate change financing or Aid-for-Trade. Yet the experience of two Asia-Pacific countries which have already graduated, Maldives and Samoa, demonstrates this challenge could be an opportunity. One for reforms to improve the business environment or to strengthen the financial system to support economic development beyond graduation.
Strengthening financing for development mechanisms is essential if countries are to achieve all the Sustainable Development Goals (SDG) by 2030. On its current trajectory our region will fall short of achieving all the SDGs. To accelerate progress, developing countries need to invest an additional US $1.5 trillion per year, or 5 percent of their combined GDP, if the SDGs are to be met. Yet there is much variation between countries. The LDCs in Asia and the Pacific are estimated to require an additional annual investment of 16 percent of the GDP, an investment which can only be achieved through a combination of innovative public and private sector financing.
To support countries mobilize the necessary additional resources, the United Nations has outlined a three-year Roadmap for Financing the 2030 Agenda for Sustainable Development with three main objectives. It aims to align global economic policies and financial systems with the 2030 Agenda; to enhance sustainable financing strategies and investments at regional and country levels; and to seize the potential of financial innovations, new technologies and digitalization to provide equitable access to finance. The development arm of the United Nations in our region, the Economic and Social Commission for Asia and the Pacific (ESCAP) is supporting several initiatives to deliver the roadmap's objectives.
An Infrastructure Financing and Public Private Partnership Network for Asia and the Pacific has been established to facilitate the exchange of best practice on public private partnership (PPP) projects. In the future, the network will connect private investors with national PPP units and infrastructure projects in member countries. To help deepen capital markets, technical assistance is being provided to the Royal Government of Bhutan for the development of a sovereign bond market. Exchanges among regulators and private investors are being supported to foster enabling environments and to scale-up green, renewable energy and energy efficiency investments. Yet still more is needed.
The financing of micro, small and medium sized enterprises (MSMEs) is particularly crucial. These companies represent the great majority of enterprises, provide a high percentage of employment and make a significant contribution to GDP. By placing MSMEs at the heart of development strategies, countries can create opportunities for employment among large sections of the population, contribute to poverty reduction, improve income distribution and the dissemination of technical skills throughout the economy. MSMEs are known to provide opportunities for women's economic empowerment, with positive knock-on impacts for families, societies and economies.
To enhance MSMEs access to financial services, digital financial services hold great promise. Here, Bangladesh is leading from the front. Through the Digital Bangladesh initiative, information and communication technology (ICT) is being leveraged to support socioeconomic change. Recent data shows the country's 3G network now covers 94 percent of the population. Since 2017, thirteen Bangladeshi banks have provided agent banking services through an extensive network of 2,224 agents serving 870,000 account holders, including in remote rural areas. The use of mobile payments, particularly for utility payments, salary disbursements and person to person transactions continues to increase. The share of the population with mobile money accounts has exploded from 2.7% in 2014 to 21% in 2017.
The regional conference on 'Financing for Inclusive and Sustainable Development: Exploring a New Financial Landscape for Asia-Pacific' held in Dhaka this week will be working to build on these foundations and ensure our region rides the wave of technological innovation. Bangladesh has valuable experience to share. Working with the Bangladeshi authorities every step of the way, ESCAP is committed to seizing this opportunity to give the financing for development agenda the pace needed to support Bangladesh's LDC graduation process and deliver sustainable growth in Asia and the Pacific.