Inspiring a New Generation of Entrepreneurs in Mauritania
In 2016, old friends Babah Salekna El Mousapha and Mohamed El Moctar Abdelahi Khattar launched a start-up, the Mauritanian Typha Charcoal Manufacturing Company (SMICT), to convert Typha leaves and gum arabic into green briquettes. "Our business before was transporting charcoal and gum arabic from rural areas to the capital, Nouakchott. That's how we got the idea to manufacture our own charcoal from gum arabic," said Babah.
In Mauritania, many young, innovative people like Babah and Mohamed are looking at entrepreneurship as a source of employment and income: A 2013 study by the Mauritanian Center for Policy Analysis conducted among Mauritanian students found that 75% of them intended to start their own company. Despite the enthusiasm, however, just 22% felt adequately prepared to launch a business.
To help aspiring entrepreneurs match their ambitions with the skills and resources they need to start a company, last year, the World Bank Group in collaboration with Mauritania's Ministry of the Economy and the implementing incubator Hadina RIMTIC launched the Entrepreneur's Marathon — a business competition designed to identify and support a pipeline of new start-ups while also raising awareness of the opportunities that entrepreneurship can bring.
To promote the initiative, the Entrepreneur's Marathon's included an extensive outreach and communications campaign across the country — the Entrepreneur's Caravan. The name "Caravan" was inspired by the historic trans-Saharan trade routes between the Sahel and the Mediterranean that propelled the entire region to great wealth in the Middle Ages. With the same entrepreneurial spirit and desire to open new markets, the Entrepreneur's Caravan kicked off in the capital city of Nouakchott and continued across six regions of the country, including several stops in rural areas — Rosso, Aleg, Boghé and Kaédi — where traditional agricultural and pastoral practices have been under increasing threat from drought and desertification.
The Caravan targeted the communities most affected by climate change, encouraging them to identify locally relevant solutions to their most pressing challenges. In Aleg, for instance, the team worked with local women's cooperatives and public institutions, including the Governor's and Mayor's offices, while in Rosso, the Caravan brought together local entrepreneurs, representatives from the Ministry of Youth, local radio, and a women's rights organization.
The Caravan not only publicized the competition but also established local networks, for example at universities, to provide information to potential candidates and support them in the application process.
"The outreach campaign was really useful; the explanation, the workshops, the people who presented. It helped a lot," said Babah Salekna El Mousapha from SMICT.
An extensive media campaign underpinned the Caravan's series of public events and included advertisements in the country's major news websites, radio, and television networks, as well as merchandise and social media marketing — Facebook, Twitter, YouTube — in both French and Arabic. The campaign created significant engagement among local entrepreneurs, with over 2,800 people attending the Caravan's events, 50,000 people reached on social media, and over 20,000 views on the Marathon's Facebook page — not a small number for a country of just 4.3 million people.
At the end of the Caravan, 21 start-ups were invited from a pool of over 200 applicants to join the Marathon and access training, coaching, and other incubation services. After eight weeks of incubation, four winners were announced and received an award of $2,800.
Given the country's increasing vulnerability to the effects of climate change, many of the winners focused their efforts on addressing climate-related challenges affecting their own communities, particularly in the energy and agriculture sectors. The winning projects include a refrigeration system powered by solar energy, a solar lamp for rural communities made of recycled materials, a manual drill that can reach water up to 40 meters below ground, and innovative applications of local materials (including Typha) to reduce the cost of construction and farming.
Through the Marathon, the World Bank Group has been able to analyze the journey of these innovative entrepreneurs and gather crucial insights on the challenges they face and the areas where coaching and training are most needed. The lessons learned have informed the design of a second edition of the Marathon, which will be implemented with the incubator iLab under the Youth Chamber of Commerce. This year's Caravan is set to kick off next week, with a launch event on July 4.
The Entrepreneurship Marathon was developed through the World Bank Group's Green Competitiveness Launchpad, an initiative sponsored by UK Aid from the government of the United Kingdom to help design and implement activities focused on promoting growth-oriented enterprises and business solutions to climate change.
World Bank Financing Will Strengthen Learning, Access to Education in Cambodia
The World Bank today approved financing that, along with a grant from the Global Partnership for Education, will provide US$69.25 million in new funding to help Cambodia improve equitable access to basic education and respond rapidly to crises affecting the education system.
The World Bank will provide a US$60 million credit through its International Development Association while the Global Partnership for Education will deliver a grant of US$9.25 million.
The funding will support the five-year General Education Improvement Project (GEIP), which aims to support Cambodia in achieving the vision outlined in its Education Strategic Plan (ESP 2019-2023), which seeks to "establish and develop human resources that are of the very highest quality and are ethically sound in order to develop a knowledge-based society." To realize this objective, the government of Cambodia has expressed a commitment to address two main challenges: low student learning outcomes and inequitable access to quality basic education, which includes early childhood, primary, and secondary education.
"Cambodia has certainly made great achievements in expanding access to education, but equitable access to education for certain groups of children, such as those living in remote areas, coming from poor families or ethnic minority communities, and those living with disabilities, remains an issue. Further, student learning outcomes have been greatly affected by the prolonged school closures caused by the COVID-19 pandemic," said World Bank Country Manager for Cambodia Maryam Salim. "We strongly hope that the project will address these challenges and build back better."
"This funding comes at a crucial time, with the new COVID-19 variant worsening the pandemic's impact on education systems around the world," said Global Partnership for Education CEO Alice P. Albright. "We hope these funds will allow Cambodia to continue increasing access to quality education and ensure that the most vulnerable children are in school and learning."
The project's key activities will include implementing a school-based management program, providing capacity development to teachers, school leaders, teacher trainers, and educational staff, and improving learning environments. The project calls for construction and rehabilitation of school buildings, science laboratories, teacher training institutions, dormitories for teachers, and special education schools; purchase of education technology equipment; and support for students with disabilities, including disability screening. The project will also include a pilot education technology (EdTech) program for mathematics.
One of the goals of the project is to improve the education sector's overall performance by building national capacity for education reform programs, revising subsector strategies, piloting continuous professional development, and creating a teaching career pathway. The project will also aim to facilitate the development of the 2024–2028 Education Strategic Plan and hold annual "Best Practice Forums."
Tech Start-ups Key to Africa's Digital Transformation but Urgently Need Investment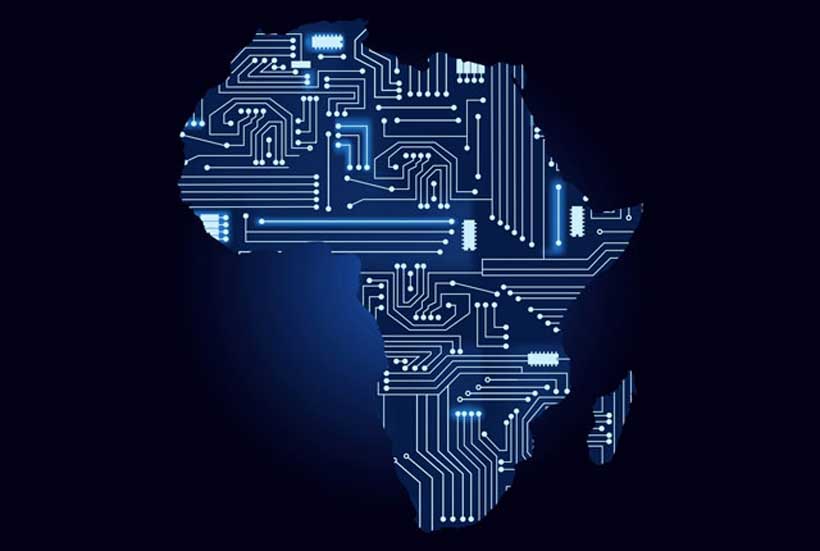 The World Economic Forum's latest report, "Attracting Investment and Accelerating Adoption for the Fourth Industrial Revolution in Africa" analyses the challenges Africa faces in joining the global knowledge-based digital economy and presents a set of tangible strategies for the region's governments to accelerate the transition.
The Forum's report, written in collaboration with Deloitte, comes just weeks after the announcement by Google of a $1 billion investment to support digital transformation across Africa, which centres on laying a new subsea cable between Europe and Africa that will multiply the continent's digital network capacity by 20, leading to an estimated 1.7 million new jobs by 2025. Africa's digital economy could contribute nearly $180 billion to the region's growth by the by mid-decade. Yet with only 39% of the population using the internet, Africa is currently the world's least connected continent.
Tech start-ups such as Kenya's mobile money solution Mpesa and online retail giant Jumia, Africa's first unicorn, represent what the continent's vibrant small business sector is capable of. Despite raising $1.2 billion of new capital in 2020 – a six-fold increase in five years – this represents less than 1% of the $156 billion raised by US start-ups in the same year. Meanwhile, Africa's investment in R&D was just 0.42% of GDP in 2019 – less than a quarter of the global average of 1.7%.
"African governments urgently need to drive greater investment in the tech sector and the knowledge economy," said Chido Munyati, Head of Africa Division at the World Economic Forum. "Policy-makers can make a difference by reducing the burden of regulation, embedding incentives within legislation and investing in science and technology skills."
The report breaks down these three policy enablers:
Pass legislation such as "Start-up Acts" designed to spur private sector innovation, reduce the burden of regulation and promote entrepreneurship, in which Tunisia and Senegal are leading the way.
Embed incentives for start-ups in legislation, such as start-up grants, rebates on efficiency gains through technology implementation, co-investment of critical infrastructure, tax-free operations for the early years, and incentives for R&D.
Invest in workforce education, skills and competencies. Currently, only 2% of Africa's university-age population holds a STEM-related (science, technology, engineering, mathematics) degree.
However, the analysis of 188 government incentives for business across 32 African countries finds that just 14 incentives – fewer than 10% – facilitate investment in Fourth Industrial Revolution technology. And most of these incentive schemes lack an efficient monitoring and evaluation system to gauge their effectiveness.
Delia Ndlovu, Africa Chair, Deloitte, believes that digital transformation promises to boost economic growth in Africa: "Connecting the region to the global digital economy will not only open new avenues of opportunity for small businesses, but will also increase intra-Africa trade which is low at 16% compared to markets such as intra-European trade which is approximately 65% to 70%."
African governments have much to learn from each other. In Côte d'Ivoire, an R&D tax incentive has been created to direct investment away from commodities and into innovation. In South Africa, the Automotive Investment Transformation Fund created by the largest manufacturers in the country is facilitating the development of a diverse supplier base to realise the 60% local content target set by the Automotive Production and Development Programme (APDP). In Tunisia, the government offers state salaries for up to three start-up founders per company during the first year of operations, with a right to return to their old jobs if the venture fails.
Construction PPE: What and when to use
Personal protective equipment is essential for construction sites. Every workplace has hazards – from offices to classrooms. However, a construction site has far more hazards than most, and extra caution must be applied. PPE can help keep everyone safe and secure, even when close to a hazard factor. Your employer should provide high-quality PPE to everyone on site. When selecting equipment, use a construction PPE supplier that is CE marked.
How to use PPE
Personal protective equipment is designed to protect you from potential hazards. For example, face masks and eye goggles are worn around toxic chemicals or contaminated air. PPE must fit correctly to be as efficient and safe as possible. A loose-fitting face mask could allow dust particles to squeeze through the gaps. Or ill-fitting thermal trousers could get caught/snag on edges or trail along the ground and cause the worker to fall over. Your PPE needs to be in good condition as well – If there are holes, rips and signs of wear on your PPE, it should be immediately replaced. It is your employer's responsibility to provide adequate PPE.
PPE is a last resort
PPE is not the only safety measure that needs to be taken. Your employer should reduce the risks on site where possible. For example, a hazardous area should be signposted, and every employee should be trained properly. Every employee should go through health and safety training alongside frequent refresher courses. All employees should be trained in using the machinery on site before they begin operating it. PPE cannot protect someone who does not know how to act safely on site.
What types of PPE are used on-site?
Protective gloves should be worn when handling heavy machinery and sharp tools. The gloves need to allow enough mobility and flexibility so the individual can continue to work. Gloves can also help you grip heavy items and protect you from cold winter conditions.
A tool lanyard is useful for when you are working at a height. The lanyard connects to your wrist so you can carry lightweight tools. For heavier tools, you can use a stronger tether point, like your waist.
High – visibility clothing should be mandatory when working, especially at night. Everyone should wear high visibility clothing on-site, so they are noticeable by moving vehicles. Depending on the weather, you could go for a vest or thick coat.
Stay safe and wear personal protective equipment on construction sites.