Ease of Doing Business Varies in Cities Across Croatia, the Czech Republic, Portugal and Slovakia
The ease of doing business varies substantially among cities within Croatia and the Czech Republic, while the implementation of business regulations is more consistent across cities in Portugal and Slovakia, finds a new World Bank report.
Released today, Doing Business in the European Union 2018: Croatia, the Czech Republic, Portugal and Slovakia covers 25 cities in the four countries.
It finds that Prague is the only capital city which out-performs other cities in the Czech Republic. Bratislava, Lisbon and Zagreb, on the other hand, lag behind most of the smaller cities within their own country.
The report analyzes business regulations affecting domestic small and medium sized firms in five Doing Business areas: Starting a Business, Dealing with Construction Permits, Getting Electricity, Registering Property, and Enforcing Contracts.
The 25 cities covered are: Osijek, Rijeka, Split, Varazdin, and Zagreb in Croatia; Brno, Liberec, Olomouc, Ostrava, Plzen, Prague, and Usti nad Labem in the Czech Republic; Braga, Coimbra, Evora, Faro, Funchal, Lisbon, Ponta Delgada, and Porto in Portugal; and Bratislava, Kosice, Presov, Trnava, and Zilina in Slovakia.
"The unevenness in performance among cities in each country shows that the regulatory reform agenda remains incomplete and suggests opportunity for improvement," saidRita Ramalho, Senior Manager of the Global Indicators Group at the World Bank. "We hope this report will draw the attention of policy makers in the four countries and serve as a roadmap for reform at the subnational level."
Key findings include:
In Croatia, entrepreneurs in the smaller cities of Varazdin and Osijek face less hurdles than their counterparts in the three larger cities covered by the report. And, regulatory reforms to improve the ease of doing business over the years have led to inconsistencies in how regulation is implemented at the local level. As a result, Starting a Business is easier in Split; Dealing with Construction Permits and Getting Electricity in Varazdin; while Osijek stands out for its performance in the areas of Registering Property and Enforcing Contracts.
Among the seven cities benchmarked in the Czech Republic, it is the country's three largest—Prague, Brno and Ostrava—where doing business is easier across the five areas measured. Prague ranks first in two areas (Getting Electricity and Enforcing Contracts), while Brno ranks first in Dealing with Construction Permits and Ostrava in Registering Property—demonstrating the potential for large cities to achieve regulatory efficiency and quality by capitalizing on economies of scale and investing in administrative modernization.
In Portugal, the eight cities benchmarked show the most homogeneous performance, suggesting relatively consistent implementation of regulations across the country. Nevertheless, Porto ranks first in Dealing with Construction Permits but close to the bottom in Registering Property and Enforcing Contracts. Coimbra leads in Getting Electricity and Enforcing Contracts, but lags behind in Dealing with Construction Permits. Faro, along with Funchal and Ponta Delgada, tops the ranking in Registering Property, but ranks last in Getting Electricity.
Smaller cities in Slovakia are more business-friendly as they vie to compete with the capital. Except for Bratislava, each of the five cities benchmarked in Slovakia ranks at the top in at least one area: Starting a Business is easier in Presov and Zilina, construction permitting is more efficient in Presov and Getting Electricity in Zilina. Trnava stands out for its performance in Registering Property and Kosice outperforms its peers in Enforcing Contracts.
Overall, the report finds that the most marked differences in performance within each country are in areas where local authorities have the most autonomy in developing and implementing regulations, such as construction permitting, getting electricity and contract enforcement.
In the areas of Starting a Business and Dealing with Construction Permits, most cities benchmarked have processes that are more complex than the average amongst European Union member states.
Reform-minded officials can make tangible improvements by replicating good practices in other cities in their country. If the capital cities adopted all the good practices found at the subnational level, all four countries would move substantially closer to the global frontier of regulatory best practices. For Croatia, this could mean an improvement of 11 places in the Doing Business global ranking, while Slovakia could improve its rank by nine places.
"The European Commission has been working closely with national and regional authorities, in the context of Cohesion Policy, to set the right conditions for growth and job creation. This report shows how to make the life of businesses and entrepreneurs easier. The future Cohesion Policy for 2021-2027 will continue supporting those reforms that make our regions attractive places to work and invest in," said Corina Crețu, European Union Commissioner for Regional Policy.
Doing Business in the European Union is a series of subnational reports being produced by the World Bank Group at the request of and funded by the European Commission. A first edition, covering 22 cities in Bulgaria, Hungary and Romania, was released in 2017.
The work on Croatia, the Czech Republic, Portugal and Slovakia is based on the same methodology as the global Doing Business report published annually by the World Bank Group.
Confident in managing liquidity, organizations still face challenges forecasting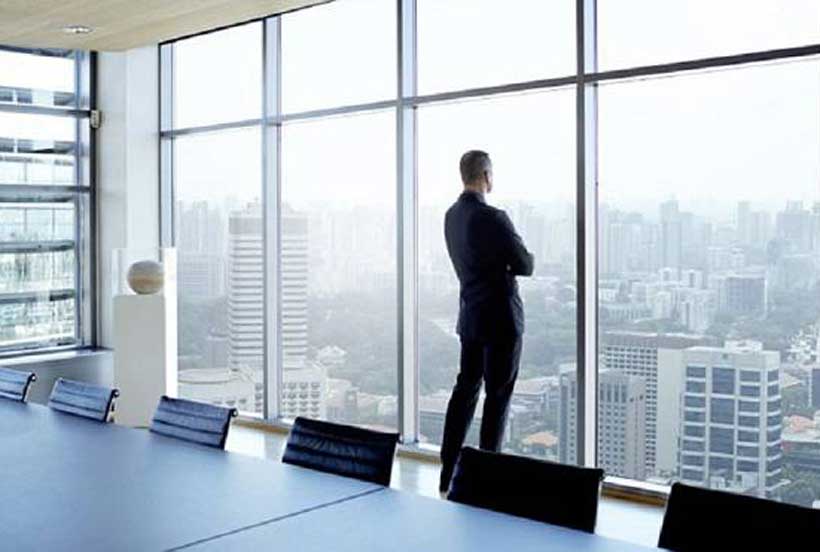 Most responding C-suite and other executives (84.6%) feel confident in their organizations' abilities to manage cash and liquidity, according to a Deloitte poll. But as uncertainty persists, it's important for organizations to continue to improve and strengthen their cash and liquidity management abilities so as not to provide a false sense of security.
"With increased disruption from the pandemic, it's important for executives to build long-term, sustainable strategies for liquidity versus focusing on short-term fixes which can provide a false sense of security. Bettering processes like forecasting can help give better visibility into cash-flows which in turn can help attain liquidity objectives."
While forecasting can help give organizations better visibility into their financials, doing so has been difficult for many organizations amid the pandemic. Respondents stated that forecasting was either their top challenge (13.8%) or among their top challenges (54%) with liquidity and cash management during COVID-19.
"The pandemic has shifted executives' focus from long-term planning to addressing more immediate business concerns—putting forecasting capabilities into the spotlight, which has shown weak points in these efforts. Gaining better visibility into forecasting to fully understand the liquidity impacts in their business is critical in navigating a path forward," Jackson continued.
Advanced technologies are here to help but few are taking advantage
With forecasting challenging executives, especially in a time of increased disruption, leveraging advanced technologies can help. However, only 13.5% of respondents stated they are currently doing so and 18.8% of respondents plan to implement in the next 12 months. Almost half of respondents (46.8%) stated that they have no plans to use advanced technology in their liquidity management efforts.
Jackson said, "Utilizing technologies like advanced analytics can help executives save time and gain valuable insight that might not have otherwise been available—identifying trends and issues throughout areas like forecasting efforts. Ultimately, advanced technologies can help executives evaluate the most strategic ways to strengthen their liquidity."
Through disruption, organizations are regularly updating liquidity management efforts
Executives stated that their organizations are updating cash flow and liquidity management plans in a regular cadence. Nearly a third (31.4%) of respondents are updating their plans monthly and nearly a quarter (24.5%) are updating their plans on a weekly basis. Only 7.2% of respondents stated they were not making changes to their cash flow and liquidity management plans.
Jackson concluded, "Efforts in managing cash flow and liquidity have usually been reserved for companies in distress. However, with the pandemic and increased disruption, these efforts are now relevant for almost every organization. Executives should recognize that now is the time to act by updating or creating better processes, gaining visibility and enhancing capabilities to make proactive and informed decisions that affect liquidity."
Family businesses risk missing the mark on ESG – PwC
In a year where business has had to transform the way it meets the needs of society and the environment, family owned businesses risk falling behind, according to a new global survey of 2,801 family business owners.
While more than half (55%) of respondents saw the potential for their business to lead on sustainability, only 37% have a defined strategy in place. European and American businesses are lagging their Asian counterparts in their commitment to prioritising sustainability in their strategy. 79% of respondents in mainland China and 78% in Japan reported 'putting sustainability at the heart of everything we do' compared to 23% of US and 39% in the UK. Larger businesses and those owned by later generations also buck the trend, with greater focus on sustainability.
This reluctance to embrace sustainability comes despite the fact family owned businesses are highly likely to see a responsibility to society. Over 80% engage in proactive social responsibility activity, and 71% sought to retain as many staff as possible during the pandemic. Nor is it a function of economic pessimism – less than half (46%) expect sales to fall despite the pandemic and survey respondents felt optimistic about their business' abilities to withstand and continue to grow in 2021 and 2022.
Instead, the issue is an increasingly out-of-date conception of how businesses should respond to society, with 76% in the US and 60% in the UK placing greater emphasis on their direct contribution, often through philanthropic initiatives, rather than through a strategic approach to ESG matters. Family businesses are also somewhat insulated from the investor pressure that is currently pushing public companies to put ESG at the heart of their long term plans for commercial success.
Peter Englisch, global family business leader at PwC says,
'It is clear that family businesses globally have a strong commitment to a wider social purpose. But there is a growing pressure from customers, lenders, shareholders and even employees, to demonstrate a meaningful impact around sustainability and wider ESG issues. Many listed companies have started to respond but this survey indicates that family businesses have a more traditional approach to social contribution.
'Family businesses must adapt to changing expectations and, by failing to do so, are creating a potential business risk. This is not just about stating a commitment to doing good, but setting meaningful targets and reporting that demonstrate a clear sense of their values and purpose when it comes to helping economies and societies build back better.'
Growth
The survey suggests family businesses have weathered the pandemic relatively well. Less than half (46%) expect sales to fall despite the pandemic and survey respondents felt optimistic about their business' abilities to withstand and continue to grow in 2021 and 2022.
Family business lagging on digital transformation
Even though 80% of family businesses adapted to the challenges of the COVID-19 pandemic by enabling home working for employees, there are also concerns about their overall strength when it comes to digital transformation.
62% of respondents described their digital capabilities as 'not strong,' with a further 19% describing it as a work in progress.
Yet here there are clear generational differences: 41% of businesses that describe themselves as digitally strong are 3rd or 4th generation, and Next Gens have taken an increased role in 46% of digitally strong businesses.
Peter Englisch says,
'It is a concern that family businesses are lagging behind the curve. There is clear evidence that having strong digital capabilities enables agility and success and that they have a similar enthusiasm for sustainability
'Businesses should consider how they can engage the experience and fresh insight of Next Gens when it comes to prioritising their digital journey.'
The governance gap
While family businesses report good levels of trust, transparency and communication, the survey highlights the benefits of a professional governance structure. While 79% say they have some form of governance procedure or policy in place, the figures fall dramatically when it comes to important areas: just over a quarter state they have a family constitution or protocol, while only 15% have established conflict resolution mechanisms.
Peter Englisch says,
'Family harmony should never be taken for granted – it's something that must be worked on and planned for, with the same focus and professionalism that's applied to business strategy and operational decisions.
'There are growing concerns from regulators around the world about family business succession, especially with a third of 1st, 2nd or 3rd generation businesses expecting the next generation to become majority shareholders in the next five years.
'It is therefore vitally important that businesses take a lead on ensuring they have formal processes in place they can ensure stability and continuity in the long run.'.
Services trade restrictions increased in 2020, compounding COVID-19 economic shock
The global regulatory environment for services trade became more restrictive in 2020, with new barriers compounding the shock of the COVID-19 pandemic on exporters, according to a new OECD report.
OECD Services Trade Restrictiveness Index (STRI): Policy trends up to 2021 shows an increasing pace in the erection of new barriers to services trade across all major sectors. New restrictions are affecting services traded through a range of commercial establishments, in sectors including computer services, commercial banking and broadcasting. Global services trade fell by 24% in the third quarter of 2020 compared to a year ago, a small uptick from the 30% year-on-year decline registered in the second quarter.
While the overall trend was toward greater restrictiveness, governments around the world did lower barriers to cross-border digital trade in 2020, as part of the overarching policy response to the COVID-19 pandemic. More facilitation measures for digital trade were issued than in previous years, helping remote working and online business operations.
"We have experienced a major shift in trade during the pandemic," OECD Secretary-General Angel Gurría said. "Transport and travel have collapsed, but digitally-delivered trade and enabling services such as telecommunications have contributed to the resilience of our economies. Lifting restrictions to trade in services will be critical as governments seek to put the global economy on the road to a strong, inclusive and sustainable recovery."
The report, which covers services trade regulations in 48 countries, representing more than 80% of global services exports, identifies top performers in terms of regulatory best practices, including Czech Republic, Latvia, the Netherlands, Japan, Lithuania and the United Kingdom. It also highlights recent reform efforts in Brazil, China, Iceland, Indonesia and Kazakhstan.
National and collective action to ease barriers to services trade can reduce trade costs for firms that provide services across borders. On average across sectors and countries, services trade costs could decline by more than 15% after 3-5 years if countries could close half of the regulatory gaps with best performers. An ambitious services trade agenda, including new services market access commitments in comprehensive trade and investment agreements, can drive such gains, the report said.