Bangladesh: Will this country become Pakistan or Kashmir?
A political group is spreading the perception that the country will again become Pakistan if Awami League loses control of Bangladesh. They even suggested a label "Banglastan" for this supposed nation which transforms into an improvised Pakistan in the East. But symptomatically it appears to become another Kashmir, or in a classical sense be called Banglashir (Bangladesh + Kashmir).
Prime Minister Sheikh Hasina went to Shantiniketan, India to attend the VishvaBharati convocation. On the same occasion, Narendra Modi joined in as a Vishva-Bharati's Acharya. Various observers believe this particular rendezvous was orchestrated at an opportune moment to help re-establish a relationship between the two leaders. The media hyped it as  viewing a display of the mythical chariots (RathaYatra), but the primary objective was to push a package; "how to win the upcoming election at the end of this year once again"; by hook or crook, whatever it takes.
On this visit, Hasina propagated the fear of Pakistan and that; her's is the only party that can be trusted to continue the pro-India mantle faithfully that works out magnificently for India and also gives the power she wants.
The "Ananda Bazar Patrika" zealously propagated the Pakistan fear. Even though this magazine was not supposed to be privy to the contents of the secret meeting between Hasina and Modi, and yet they published a piece covering the event. It was headlined "Hasina's message – the anti-liberation forces are perpetrating the plot to make Bangladesh into Pakistan. If Awami League loses power, India has to live with two houses of Pakistan; one in the West and the other in the East.  So, India should render its necessary support to the present government of Bangladesh."
Indira Gandhi uttered the above sentence in 1971. She used to say that the head could survive pain on one side. But it is difficult to sleep with pain on both sides. Ananda Bazar highlighted a similar statement by Hasina. As there are no comments on this issue from Hasina's office, it can be assumed to be a true declaration by Sheikh Hasina.
A "Preeti" press conference was organized at Ganobhaban (Prime Minister's residence) after her return from that trip. The entire country was watching the congregation of such an elite group of flattering journalists who were asking appealing questions allowing her to continue her long cacophony against her opponents without even semblance to the questions asked. One of them asked; "we understand, an Indian newspaper has indicated that Bangladesh wants a reward for what you have done for India." To this, the Prime Minister retorted; "I do not want any rewards. Why do I need a reward here? I do not have the habit of asking for favors; rather I am magnanimous in giving more than I receive. Whatever I gave to India; India should remember me forever. "
Another Sheikh, Sheikh Mohammed Abdullah of Kashmir, also gave away everything without asking for anything in return. He had the habit of being magnanimous in giving more than what he received. People in Kashmir have not forgotten that ever since 1947.
In 1947, Sheikh Mohammed Abdullah welcomed the Indian army into Kashmir. He fully supported the document evidencing alignment with India. In exchange, he was able to act as the Chief Minister of Kashmir till 1953. The man who is most responsible for the suffering of people in Jammu and Kashmir, as well as the people of India and Pakistan; is Sheikh Mohammed Abdullah.
In the lust for power, these Sheikhs became so blind that, the sufferings of the people never crossed their minds. There were mass killings of about 250,000 Muslims and displacement of approximately 1,000,000 persons in Jammu and Kashmir.
In 1953, Sheikh Abdullah realized he made a tremendous mistake by trusting India when his perceived friend Nehru put him in jail. This mistake has caused enormous sufferings for the Kashmiri people for which they are paying till now. They do not see any future in the Indian Federation.
All indications are that Bangladesh is proceeding towards the path of Kashmir. By creating the myth of a Pakistani Genie, Bangladesh is being prepared to become another Kashmir. Here, we can hear the sound of another Sheikh's footsteps.
Before the arrival of the British, the Hindus and Muslims lived peacefully in these lands what was India.  To effectively administer India, the British devised a "divide and rule" policy between Hindus and the Muslims. It worked out very well for them. They were acting as the judge and the jury while the Hindus and Muslims were fighting. If they did not get tired, the British could have ruled India for another century using the same method.
Their "divide and rule" policy created a new dimension of troubles in India. Even before leaving for good, they embedded a seed of enmity between Hindus and Muslims. One of these seeds was the creation of the Kashmir problem. India and Pakistan; even though very poor, were importing arms and ammunition in record levels heeding poverty of their population. Now, both of these nations are very large purveyors of weapons and are two big nuclear powers.
British misdeeds have created this enormous enmity amongst peoples that were otherwise living peacefully for centuries. Without the Kashmir issue, India and Pakistan could have lived peacefully. But the British had to leave their legacy behind. Instead of using their wealth for the benefit of their people, they indulged into purchasing arms and ammunition. Otherwise, the region could have achieved unprecedented prosperity.
A prolific crusader, Arundhati Roy promoted the cause of Kashmiri independence despite the stereotyped Indians calling her a traitor and wanted her incarcerated. In an interview, Miss Roy said, if the state runs a case against me in the court of law then there should be a case against Nehru (the first Prime Minister of India) even post his death. She mentioned several telegrams and radio addresses by Nehru in which he said; "I declare, the fate of the Kashmiris will be decided by themselves. This promise is not only for the Kashmiris; it is to the entire world. I will never renege from this covenant, and I won't be able to do it either (3 November 1947)".
For the sake of Kashmir, Pakistan and India fought three wars; 1947, 1965 and 1999. It is incumbent to the parties in this conflict to address issues and mitigate their differences for the sake of peace and prosperity. The people who talk about the European like peace in the sub-continent, somehow are not getting involved deeply in this pursuit.
The armed forces of India comprise of about 1,300,000 persons which makes it the third largest standing armies of the world. About 700,000 of their armed personnel are deployed in Jammu and Kashmir. With a population of 7,000,000, this is one to ten ratio and makes it the largest per capita army deployment in the world. Naturally, the expenditures related to this engagement is enormous.
If Bangladesh was to be made into a defacto colony, India has to deploy 20 times the soldiers as in Jammu and Kashmir. When India is already over-stressed within Kashmir, where should she be looking into when it comes to Bangladesh?
If India thinks Bangladesh will be similar to the peoples of Sikkim and Bhutan, they would grossly misjudge the situation on the ground. In 1947, 90 percent people of the then East Bengal (now Bangladesh) voted for the formation of Pakistan. Bangladeshis got disenchanted with the misrule of the Pakistani ruling class. Even with the commonality of religion, which was initially thought to be viable, now could not keep the Bangladeshis from remaining in Pakistan. The war of liberation in 1971 was the result of the resolve of the Bangladeshis.
India must realize, the hatred towards Pakistani rulers is now being diverted against Indian defacto rule of Bangladesh by maintaining Awami League as their proxy. More the Awami League gets through with make-believe elections; the more Bangladeshis will be agitated against India. They firmly believe, the Indian government is behind these fake elections.
Anti-India feelings are running high throughout South Asia. Leaving Pakistan alone, one cannot forget Sri Lanka, the Maldives and the people of Bangladesh who are tired of Indian policies. Even the Hindu Nepal is no exception. How long will the peace in Bhutan last is someone's guess? No one likes anyone to pry into one's family and nation. People abhor agents of foreign governments. If this hatred magnifies, the scenario in the entire sub-continent may drown into chaos.
Various Indian think tanks are already warning about these scenarios. With China encircling India in all directions, one does not have to look in any other direction.
Every action has an equal and opposite reaction. When India is playing with her smaller neighbors, a counter activity/reaction is developing. Indian neighbors would rather have China as their friend owing to meddling in their internal affairs by India. Not only that India has pain on both sides; that pain will propagate to every organ of the body. Because of wrong Indian policies, all neighbors are transforming into Pakistan.
When the neighboring nations like Bangladesh and India create ties with some political parties and not the people, they focus all their energies on the winning of that political party.  With aiding Awami League only, there is already tremendous anti-Indian feelings within the people of Bangladesh. China would gladly work her way into the void.
Awami League strengthens their power by exhibiting the fear of the Pakistani Genie. The main opposition party BNP must expose that point in a clear voice. The recent trip to Delhi by the BNP leadership must be clearly explained to the public. BNP must proceed with their political agenda in a transparent, concise manner keeping the people with them at every stage.
BNP was in power at a crucial time of Bangladesh when coups and counter-coups were happening every time you look around. BNP is a nationalist party and never converted Bangladesh into Pakistan then, and is not planning for it now. It is transparent propaganda spread by Sheikh Hasina and her party. Creating Sheikh Abdullahs by instilling fear of a ghost of Pakistan, we cannot save Bangladesh from becoming a Kashmir. India must realize this and not put all eggs in one basket.
While BNP needs India, India also requires the cooperation of BNP. If the scenario changes, India may have lost their opportunity to maintain a reliable neighbor. Any shortcut way may bring a considerable loss for India as well as BNP.
India's general election is forthcoming. In the last election, Awami League government helped the Congress Party. BJP is fully aware of this. Doubt remains whether Modi government will bring the crocodile by digging the canal. Whether Modi has realized this, it is a matter of guess.  "All disciples' in a temple are not true disciples"; Modi is fully aware of this.
BNP and their partners are deeply rooted in various localities outside the capital city Dhaka. At this time, BNP has only one roadmap in front of them. They should not participate in the upcoming polls without the help of a neutral caretaker government; otherwise, it will be another electoral fiasco like 2014 election. Awami League and Hasina know, they are shouldering a burden of illegitimacy and BNP must make sure this burden should crush an authoritarian regime Hasina is running. With firm resolve and clear direction, this fascist government will crumble.
Post-UNGA: Kashmir is somewhere between abyss and fear
Hailed as a hero for calling out New Delhi's draconian measures in occupied Kashmir, Imran Khan warned the world of a "bloodbath" once India lifts its lockdown of Jammu and Kashmir. He persuaded global leaders to denounce the brutalities and human rights violations unleashed on Kashmiris ever since the disruption of the decades old status quo, which had been granted by the symbolic autonomy of Articles 370 and 35(A) within the Indian constitution. The constitutional coup d état ensures the alienation of Kashmiris in IOK beyond the point of redemption with massive spillover effects across the LOC. Pakistan is home to 4,045,366 self-governed and independent Kashmiris as per the 2017 census, who are desired of more than a political and diplomatic support for their brothers in IOK. India and Pakistan have already fought three wars on the Kashmir issue.
Focusing on the brazen denial of core human values, Imran Khan prognosticated a more radicalized world as the scourge of radicalism finds more fodder in a discriminated society. If climate change is ignored, the clichés of religious affiliation continues and the inherent right of self-determination remains disregarded, violent reaction is inevitable. He said, "we all know that marginalisation leads to radicalization"… "No one did research that before 9-11, the majority of suicide bombers in the world were Tamil Tigers. They were Hindus", but Hindus rightly escaped the blame since belief and religion has nothing to do with desperation.
Imran Khan talked more like Gandhi than the nation of Gandhi itself. He reminded the world of the reincarnation of the progrom and racial ridden medieval periods when religion and state were inseparable .It has reshaped and now resides more in inter-state relations while negatively stirring regional cooperation and globalization. Already enwrapped in a world of deprivation, the fifth largest population of South Asia is fearfully seen at the brink of a nuclear war with there being very few options left for a seven times smaller nuclear state of Pakistan, which has been already driven to the wall. The speech was well received and touched a chord with many Kashmiris reeling under the unprecedented communications blackout and travel restrictions in place since August 5.
"It felt like there is someone to watch our back. It felt that someone is talking for us, that we are not alone", was the feeling commonly displayed. Hundreds of affected Kashmiri stakeholders came out of their homes, shouting slogans in support of Imran Khan and calling for the independence of Kashmir despite the movement restrictions and deployment of additional force by India in Srinagar.A fresh charge sheet has also been filed by the National Investigation Agency (NIA) of India against the chief of Jammu & Kashmir Liberation Front, (JKLF) Yasin Malik, and other leaders including Asiya Andrabi, and Masarat Alam on October 4, 2019.
Conjuring up his dystopian vision, Prime Minister Modi made no mention of the disputed region of Kashmir in his read-out speech at the UN along the lines of diplomatically bureaucratic explanation. He only ticked the fanciful boxes of development, progress, and world peace, annihilation of terrorism and protection of environment. This speech however, was soon followed by a threat from his own government's defence minister calling for the liberation of Pakistani Administered Kashmir as the next step in India's quest for regional dominance.
Moreover, Imran Khan has also expressed his fears in his erstwhile meetings with Donald Trump, Angela Merkel, Emmanuel Macron and Boris Johnson on the sidelines of the General Assembly session. Trump has offered mediation, but only if both Pakistan and India agree. A senior US diplomat for South Asia called for a lowering of rhetoric between India and Pakistan, while saying that Washington hoped to see rapid action by India to lift restrictions it has imposed in Kashmir and the release of detainees there. Similarly, State Councilor and Foreign Minister of China, Wang Yi, in his address to the General Assembly on 27 September stated that,;"The Kashmir issue, a dispute left from the past, should be peacefully and properly addressed in accordance with the UN Charter, Security Council resolutions and bilateral agreements."
Nonetheless, an arrogant denial by India to the support of Pakistan's stance on Kashmir by Turkey and Malaysia is more of an inept understanding of diplomacy and international commitment. India needs to step out of the skeptical comprehension of the role of the UN that was pronounced by Ms. Vidisha Maitra India's Permanent Mission to the UN. The sway of diplomatic terms espoused with preconceived historical interpretations could be misguiding for political leaders. Modi needs to keep his ears close to the ground to save his political future. It is an extensional battle for Kashmiris. No concertina wire can blur the contradiction in his approach to the issue, "when they are in India they say it is an internal issue and when they are on the international forums, they consider it a bilateral issue," said one of the residents of Srinagar. Confusion exacerbates the fear, which consequently becomes a forerunner to terrorism. Same goes for the US whose mediator's role gets paradoxical by Trump's close alliance with Modi in his perusal of Asia-Pacific policy. Though, Imran Khan is perpetually using his political and diplomatic influence proactively, to mobilize both the international community and his own people, the anti-India feeling, the pro-militancy sensitivity and the general sense of despair — is stronger than before in Kashmir.
Kashmir Issue at the UNGA and the Nuclear Discourse
The Kashmir issue has more significance in view of the nuclearization of South Asia as many security experts around the world consider Kashmir a potential 'nuclear flashpoint' between India and Pakistan. The revocation of the special constitutional status of Kashmir by the BJP government on August 5, 2019, also referred to as Jammu and Kashmir Reorganization Act 2019 and the subsequent lockdown in Kashmir has since considerably increased political and diplomatic tensions between India and Pakistan. India's recent moves and actions in Kashmir have once again internationalized the Kashmir dispute. This was evident during the UN General Assembly's 74th Session, where the Kashmir issue remained a crucial agenda item for several countries.
During this year's session prominent leaders of the world condemned Indian brutalities in Kashmir. Turkish President Recep Tayyip Erdoğan criticized the international community for failing to pay attention to the Kashmir conflict and called for dialogue to end this dispute. Malaysian Prime Minister Dr. Mahathir Mohamad said that Kashmir "has been invaded and occupied" by India despite the UN resolution on the issue. Chinese Foreign Minister Wang Yi also discussed the issue and called for a peaceful resolution of the dispute based on the UN Charter and Security Council resolutions. Based on the grave importance of Kashmir as a potential 'nuclear flashpoint' between India and Pakistan, Prime Minister Imran Khan, while addressing the UNGA warned the world community about the dangers of a nuclear war that according to him might break out over Kashmir due to Indian atrocities. The current situation appears to be the most critical time for both the countries and the region as both countries are nuclear-armed.
However, unfortunately, the Indian leaders and media perceived Prime Minister Imran Khan's warning as a nuclear threat and termed it as 'brinkmanship'. Contrary to this perspective, it is worth mentioning here that the Indian leadership itself is involved in negative nuclear signaling and war hysteria against Pakistan in recent months. For instance, the 2019 Indian General Election campaign of Prime Minister Modi was largely based on negative nuclear signaling comprising of several threats referring to the possible use of nuclear weapons against Pakistan. Furthermore, as an apparent shift from India's 'No First Use' (NFU) policy, on August 16, 2019Indian Defence Minister Rajnath Singh, while on a visit to the Pokhran nuclear test site paid tribute to the late former Prime Minister Atal Bihari Vajpayee and asserted that India might review its NFU policy. He stated that a change in future circumstances would likely define the status of India's NFU policy. Since then there is no official denial of this assertion from India which indicates that India might abandon its NFU policy.
Moreover, India's offensive missile development programs and its growing nuclear arsenal which include; hypersonic missiles, ballistic missile defence systems, enhanced space capabilities for intelligence, reconnaissance, and surveillance and the induction of nuclear-powered ballistic-missile-capable submarines clearly indicate that India's nuclear weapons modernization is aimed at continuously enhancing its deterrence framework including its second-strike capabilities vis-à-vis Pakistan. This is also evident from India's military preparations under its more recent doctrines such as the 2017 Joint Doctrine of the Indian Armed Forces (JDIAF) and the 2018 Land Warfare Doctrine (LWD)which are also based upon more proactive offensive strategies and indirect threats of pre-emptive strikes against Pakistan.
As evident from the above-mentioned developments, it seems likely that India aspires to increasingly project itself as a regional hegemon and a potential superpower. The BJP government under Prime Minister Modi inspired by the Hindutva ideology is taking offensive measures under the notions of 'a more Muscular or Modern India' based on strong military preparedness. In such circumstances, Pakistan's threat perception would likely remain increasingly inclined towards its eastern border. Pakistan due to its economic constraints would also likely face considerable difficulties in competing with India toe to toe with respect to its military modernization plans. Pakistan is already punching well above its weight, and nuclear deterrence would be the only way through which Pakistan can maintain a precise balance of power to preserve its security. This could only be carried out by deterring India with the employment of both minimum credible deterrence and full-spectrum deterrence capabilities. This posture clearly asserts that since Pakistan's nuclear weapons are for defensive purposes in principle, they are aimed at deterring India from any and all kinds of aggression.
Hence, at the present India's forceful annexation of occupied Kashmir and the resultant nuclear discourse at the UNGA has further intensified Pakistan-India tensions. Under present circumstances, the situation could easily trigger another politico-military escalation between India and Pakistan. Prime Minister Modi has bet his political reputation on his move to annex the region and his political career is on the line. The same way Pakistan's politico-military establishment is equally unlikely back down from its stance on Kashmir. It would be difficult for both countries to come down from the escalation ladder because politico-military reputations would be at stake at both ends. Consequently, Pakistan might be forced to take action before India's modernization plans get ahead and might respond even sooner.
The nuclear discourse in Prime Minister Imran Khan's speech against the backdrop of the Kashmir crisis at such a high forum like UNGA would likely keep the issue internationalized. The situation demands the UN fulfill its responsibility of ensuring peace and to prevent billions of people from the dangers of a nuclear war. However, Indian blame game, aggressive behavior and offensive nuclear signaling against Pakistan all present a clear warning of nuclear war. It would greatly limit the prospects for international mediation especially by the United Nations whose resolutions on Kashmir clearly provide a right of self-determination to decide Kashmir's future.
1.2 trillion rupees on the move: Modi's greatest piece of purchase yet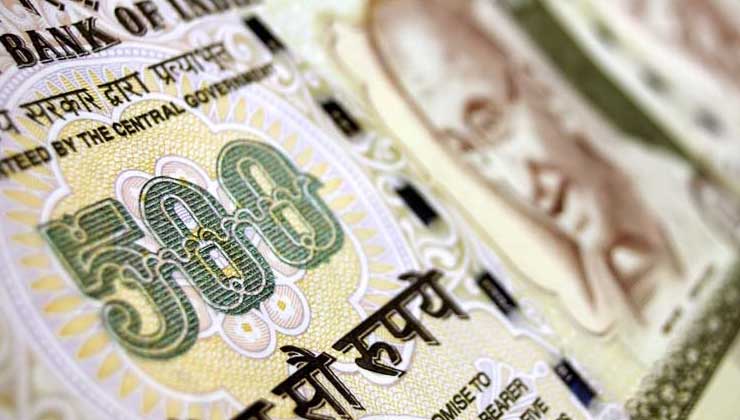 Last week, the RBI (Reserve Bank of India) was taken aback by more than a surprise. Just when it was dealing with the uncomfortable series of events that led to the transfer of surplus 1.2 trillion rupees into the government of India; social media erupted. It quickly realized that losing the battle regarding the transfer would only add fuel to the hoax of closing down nine commercial banks. RBI enjoys considerable amount of autonomy and independence in the largest democracy, and still, it had to kneel down to Modi's alleged quick fix.
The RBI would have to vouch for the government in times of need, it is primarily what is expected of the institution; but there was a great deal of discomfort in how the government justified it. A committee set up under the ex-governor, Mr Bimal Jalan, cited how central banks would not need so much of surplus to carry out their affairs. Effectively, it was an order, not a request, which became the underlying discomfort behind RBI's hesitancy in adhering to the views of capital transfer committee. Not that anyone expected the central lender to protest longer, it did however, request Mr Jalan to reconsider the decision at the face of various consequences. To say the least, it was embarrassing for a premier financial institution to be put under the public eye. The social media hoax was another ridicule of the sickly RBI. In the tales of grand conquests, the victorious army steals the wealth from the losing party. Similarly, the BJP led government in India are redefining all forms of state tools in favour of their interests.
Stolen wealth is most often than not used to correct economic blunders. Just like in the tales of grand conquests, the decision to transfer national wealth from the reserve bank is nothing new. It is nevertheless baffling, that the money transfer is looping in the same direction. While the BJP government in India were imposing a comprehensive GST (Goods and Service Tax) policy, they would not have anticipated complaints from large industries over decreased consumer consumption. For a party that is now known to redefine the legitimacy of governance, falling prey to NBFC's (Non-bank Financial Companies) incompetence or bankruptcy is a visible defeat. Unlike many other soaring economies, there are large group of subsidiary lenders operating in India. On hindsight, economic policies are barely creating tunnels through which the capital is getting recycled in the same loop. Revenues are not generating further revenues. It is merely closing down on its self-inflicted gap.
The Security and Exchange Board of India (SEBI) almost played with fire. Uncharacteristically, it proposed a framework to work together with the RBI in order to claim outstanding defaults from high value clients. The RBI was never going to agree with a defaming offer as such but the incident did fuel the argument of capital shuffling. It only makes the bluff look more real. A strategic plan to counter all measures that would have blocked the transfer of trillions. As Mr Jalan sheepishly implied how the importance of central bank and what is does is only limited to the public perception, RBI fought a fix in between larger or rather dangerous political agendas. Consolidating requests from SEBI to only fall into the whims of the government shows the lack lustre personality of the central funding institution. For the time being, Narendra Modi has his way, a theft of national treasure-like his opposition colleague Rajiv Gandhi expressed in the media. However, there will also be a far-fetched evaluation of Modi's actions. A move of 1.2 trillion rupees in the same pot. Not by any means, a cunning cover up.