Understanding Iran's traditional position on Kashmir
Almost two months ago, the Supreme Leader of Iran, during a meeting with top government functionaries and foreign emissaries, spoke of myriad problems facing the Muslim world and emphasized the importance of resisting against the arrogant, oppressive powers. He referred to conflict-marred states like Iraq, Afghanistan, Syria, Palestine, Myanmar and Kashmir.
The mention of Kashmir, like always, raised a few eyebrows in New Delhi, since the Indian government deems Kashmir as an 'internal issue' and does not appreciate 'outside interference'. The leader said the people of Kashmir will push back their enemies by unwavering resistance in the near future, the way he has repeatedly said Israel would be wiped off the map in next 25 years.
For those who think Iran has an ambiguous position on Kashmir and the Leader does not consider the issue of Kashmir at par with Palestine or Nigeria or Myanmar should pause and skim through his statements made over the years in the context of Kashmir's freedom struggle.
His most powerful and widely-reported statement till date came on the occasion of Eid ul Fitr last year. Known to weigh his words carefully, the Leader spoke of "many wounds inflicted on the body of Muslim world" and urged the Ummah to "express its disdain for the oppressors". He singled out Bahrain, Yemen and Kashmir, and said the Muslim world should "openly support" people in these countries.
The statement was, much to the chagrin of mandarins in New Delhi, welcomed in Kashmir. The octogenarian Kashmiri leader Syed Ali Shah Geelani hailed the statement as "timely and pragmatic', while his Hurriyat counterpart Mirwaiz Umar Farooq expressed his gratitude to Iran for supporting the "just freedom struggle" of the people of Kashmir.
Was the Leader trying to send a strong message to New Delhi or was he merely reiterating and reaffirming what Imam Khomeini had quite unequivocally said decades ago? Why did he club Kashmir with Bahrain and Yemen? Who are the "oppressors" he was referring to and what did he mean by "open support"? These questions generated palpable buzz on social media after the statement was issued and reported by big media outlets.
Barely a week after the statement was made, the Leader mentioned Kashmir again, this time while addressing an important meeting of top judiciary officials in Tehran. Reaffirming his country's support to Kashmir, he asked his country's judiciary to support the "oppressed figures and people of the world, like Sheikh Zakzaky (of Nigeria), and the Muslims in Myanmar and Kashmir".
Iran's supreme leader is known to speak with clarity and precision. He does not beat around the bush neither does he make polemical arguments to reap paltry political dividends. So it is essential to deconstruct his statements and put them into context.
A former Indian diplomat, writing in an Indian news portal, said the Leader mentions Kashmir mainly to warn India against cozying up to the US or hostile neighbors in the Middle East. That is a very simplistic way of reading his statements. There is no denying that the growing proximity between India and Israel would not be viewed favorably in Tehran but to suggest that it provokes Iran's supreme leader to issue statements on Kashmir would be naïve.
The Leader has often issued statements of support and solidarity with the people of Kashmir and he mentions the "just struggle" of Palestinians and Kashmiris in every sermon. His plain-speaking has many a times put a spanner in Indo-Iran relations.
For instance, in November 2010, on the occasion of Eid ul Zuha, he made a passionate appeal to the Muslim community to support the "struggle" in Kashmir and put Kashmir in the same category as Afghanistan and Palestine. New Delhi took strong exception to his statement, which had come barely three months after Iran's foreign ministry denounced the military crackdown on peaceful protests in Kashmir, and summoned the Iranian envoy to lodge a formal protest. India subsequently voted against Iran at the International Atomic Energy Agency (IAEA), almost five years after it had reported Iran to the UN Security Council for alleged violations of its NPT obligations.
Iran's stated position on Kashmir, clearly spelt out by Imam Khomeini, has been consistent since the Islamic revolution of 1979. Imam, who according to some historians traces his roots to Kashmir, had once made it categorically clear to a visiting Indian delegation that the ties between the two countries would not improve until the bloodletting in Kashmir continued. His successor has followed the same line on Kashmir, which is reflected in his statements and sermons.
Even before these recent statements, the Leader had on several occasions raised the issue of Kashmir. In May 1990, he said Kashmir cause is about "truth and justice" and those who silence them "have an unjust cause". In September 1994, he said the "issue of Kashmir is the issue of humanity" since people of the region are "subjected to oppression and tyranny". In April 2001, he called for the political settlement of Kashmir as per the aspirations of the people of Kashmir.
In November 2016, he brought up Kashmir in a conversation with Slovenian president Borut Pahor, basically referring to West's interest in "keeping wounds open".  "The Americans do not have a plan for uprooting Daesh (ISIL). Like the English who have kept the wound of Kashmir open since the era of colonialism in the Indian subcontinent," he said.
I don't think any Muslim leader has championed the cause of Kashmir as vigorously as Imam Khamenei has. Like Imam Khomeini, the Leader has deep love and affection for the people of Kashmir. He visited Kashmir valley in 1980, soon after the Islamic revolution, and delivered a historic lecture at Srinagar's Jamia Masjid, in which he emphasized the importance of Muslim unity and brotherhood. He also joined congregational prayers led by then Kashmir's chief priest Mirwaiz Farooq and met then Kashmir's tallest spiritual leader Ayatollah Agha Yusuf Kashmiri. His official website has a detailed account of his visit to Kashmir by late Qalbi Hussain Rizvi.
The Leader's statements on Kashmir illustrate the fact that Iran will never abandon Kashmir. They should not be seen as a knee-jerk reaction to India-Israel or India-US bonhomie, but reassertion of Iran's stated position on Kashmir.
First published in our partner MNA
Geopolitics, the black swan in Saudi-Indian relations
When Saudi Crown Prince Mohammed bin Salman meets Indian Prime Minister Narendra Modi next week, the elephant in the room is likely to be what weighs more: the issues the two men agree on or the ones that divide them.
As a matter of principle, Prince Mohammed and Mr. Modi are likely to take their strategic partnership to a new level as a result of changing energy markets, a decline in American power, the rise of China and the transnational threat of political violence.
Discussions with the crown prince and his delegation of Saudi businessmen on energy and investment will prove to be the easy part. Saudi Arabia is investing US$44 million in a refinery in Maharashtra's Ratnagiri and supplies 20 percent of India's crude oil. India, moreover, expects the Saudis to invest in ports and roads while Saudi Arabia is interested in Indian agriculture that would export products to the kingdom.
At first glance, security issues should be a no-brainer. The two countries hold joint military exercises, share intelligence and cooperate on counterterrorism. They are also working to counter money laundering and funding of political violence. Things get complicated, however, when geopolitics kicks in. Prince Mohammed arrives in Delhi on the back of a visit to Pakistan, where he is expected to sign a memorandum of understanding on a framework for $10 billion of investments, primarily in oil refining, petrochemicals, renewable energy and mining.
The memo follows significant Saudi aid to help Pakistan evade a financial crisis that included a $3-billion deposit in Pakistan's central bank to support the country's balance of payments and another $3 billion in deferred payments for oil imports.
The tricky part are the investments in the memorandum that include a plan by the Saudi national oil company Aramco to build a refinery at the Chinese-backed port of Gwadar, close to Pakistan's border with Iran and the Indian-backed Iranian port of Chabahar. Both Pakistan and Saudi Arabia are closely monitoring Chabahar's progress.
A potential Saudi investment in the troubled Pakistani province of Balochistan's Reko Diq copper and gold mine would strengthen the kingdom's hold in the strategic province that both Prince Mohammed and US president Donald J Trump's hardline national security adviser John Bolton see as a potential launching pad for efforts to destabilise Iran. Taken together, the refinery, an oil reserve in Gwadar and the mine would also help Saudi Arabia in efforts to prevent Chabahar from emerging as a powerful Arabian Sea hub.
Saudi funds are flowing into ultra-conservative anti-Shiite, anti-Iranian Sunni madrassas in Balochistan. It remains unclear whether the money originates with the Saudi government, Saudi nationals of Baloch descent or the two million-strong Pakistani diaspora in the kingdom.
The money helps put in place building blocks for possible covert action should the kingdom or the US — or both — decide to act on proposals to support irredentist action.
Such covert action could jeopardise Indian hopes to use Chabahar to bypass Pakistan, enhance its trade with Afghanistan and Central Asia and create an antidote to Gwadar, a crown jewel in China's Belt and Road initiative.
Pakistani analysts expect around $5 billion in Afghan trade to flow through Chabahar after India in December started handling the port operations. It could also further strain ties with Pakistan that accuses India of fomenting nationalist unrest in Balochistan.
The funds take on added significance in the face of Saudi concerns about Chabahar and India's support for the port. The money continues to flow even though the crown prince has significantly cut back on the kingdom's global funding of ultra-conservative Sunni Muslim groups to bolster his assertion that the kingdom is embracing a more moderate, albeit as yet undefined, form of Islam.
The money started coming in at about the time the Riyadh-based International Institute for Iranian Studies published a study that said Chabahar posed a "direct threat to the Arab Gulf states" that called for "immediate countermeasures".
Written by Mohammed Hassan Husseinbor, a Washington-based Iranian Baloch lawyer and activist, the study warned that Chabahar would allow Iran to step up oil exports to India at the expense of Saudi Arabia, raise foreign investment in the Islamic Republic, increase government revenues and allow Tehran some muscle-flexing in the Gulf and the Indian Ocean. Noting the expanse of Iran's Sistan and Balouchestan province, Mr. Husseinbor said "it would be a formidable challenge, if not impossible, for the Iranian government to protect such long distances and secure Chabahar in the face of widespread Baluch opposition, particularly if this opposition is supported by Iran's regional adversaries and world powers".
Published in a country that tightly controls the media as well as the output of think tanks, the study stroked with a memorandum drafted a year later by Bolton before he assumed office. The memo envisioned US support "for the democratic Iranian opposition", including in Balochistan and Iran's Sistan and Baluchestan province.
Iranian officials believe that Saudi Arabia and the US have a hand in a string of recent attacks by Baloch, Kurdish and Iranian Arab nationalists but have so far refrained from producing anything beyond allegations. Most recently, they point to a rare suicide bombing in Chabahar in December that targeted a Revolutionary Guards headquarters, killing two people and wounding 40.
Writing in the Pakistan Security Report 2018, journalist Muhammad Akbar Notezai said, "to many in Pakistan" concerns about Indian support for the Baloch "were materialized with the arrest of Kulbushan Jadhav, an Indian spy in Balochistan who had come through Iran. Ever since, Pakistani intelligence agencies have been on extra-alert on its border with Iran".
The journalist warned that "the more Pakistan slips into the Saudi orbit, the more its relations with Iran will worsen… If their borders remain troubled, anyone can fish in the troubled water".
Mr. Notezai implicitly put his finger on the pitfalls Prince Mohammed and Mr. Modi will have to negotiate to ensure that their ever closer economic, energy and security relations can withstand the challenges posed by the escalating and intertwined rivalries that link West and South Asia.
Author's note: This article appeared in Firstpost
Tapping potential of connectivity through BCIM-EC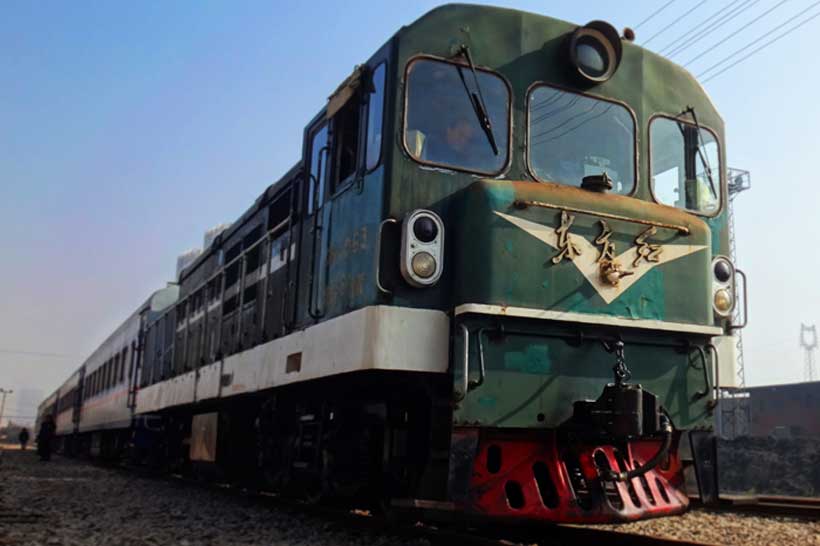 The Bangladesh-China-India-Myanmar economic corridor (BCIM-EC) is a sub-regional initiative, earlier known as "Kunming Initiative", or BCIM Regional Economic Cooperation, was established in August 1999 in Kunming, capital of China's south-western Yunnan Province by the scholars from China, India, Bangladesh, and Myanmar.
Chinese Premier Li Keqiang proposed the BCIM-EC initiative during his visit to India in May, 2013. The Joint Statement between China and India officially proposed the establishment of the BCIM-EC, while later Bangladesh and Myanmar offered strong and positive responses towards the development of economic corridor across the sub-region.
The proposed BCIM economic corridor aims to construct a 2,800-km economic corridor connecting 20 major cities and towns of the BCIM countries. Starting from Kolkata, the capital of West Bengal, the corridor is planned to end in Kunming, capital of China's Yunnan Province via Bangladesh's Jessore, Dhaka, and Sylhet; Imphal of Manipur and Silchar of Assam in North Eastern part of India, and Myanmar's Ka Lay, Monywa, Mandalay, Lashio and Muse.
The BCIM Forum was primarily initiated with the aim of building regional cooperation among the four participating countries as well as integrating the BCIM economies through building overland economic corridor along the routes connecting the sub-region of South Asia, Southeast Asia, and East Asia.
The overland connectivity aside, over the years, the objectives of the BCIM-EC expanded in the areas of poverty alleviation, people-to-people connectivity, cross-border energy trade, tourism, human resource development, sustainable development as well as trans-border security.
Significant progresses have already been witnessed towards the achievement of these objectives. As for example, starting from 1999 to 2015, total 12th BCIM Forums have been arranged by the BCIM countries. The idea of the construction of Kunming-Mandalay-Dhaka-Kolkata (K2K) economic corridor was first proposed in the 9th BCIM Forum held in Kunming, China from January 18 to 19, 2011, which marked significant milestone in the development of the economic corridor across the BCIM sub-region.
The 10th BCIM Forum held in Kolkata, India from February 18-19, 2012 was also crucial for taking the decision about the Kolkata to Kunming (K2K) Car Rally along the BCIM routes. As per the consensus, the historical Kolkata to Kunming (K2K) Car Rally in February 2013 was warmly received in four countries that underscored the construction of BCIM economic corridor across the sub-region.
Subsequent to these developments, strengthening the working relationship between Track II and Track I and the initiation of Track I diplomacy through the consensus in 9th Forum and the 11th BCIM Forum respectively injected noteworthy impetus into the development of multimodal connectivity across the BCIM sub-region.
So far, three Joint Study Group (JSG) meetings have been conducted among the representatives of the four countries to foster physical connectivity, facilitate trade in goods, services, and investment; promote economic integration; and also to enhance people-to-people contacts among the BCIM countries.
The 1st JSG was held in Kunming, China from December 18-19, 2013, while the initiative was undertaken for the official launch of intergovernmental process of BCIM-EC. The 2nd JSG held in Bangladesh's Cox's Bazar from December 17-18, 2014 gained momentum after the consensus of the four countries to prepare separate country reports on the concept, scope and elements; principles and modalities of cooperation; and framework of cooperation. And, during the 3rd JSG meeting which held on 24- 25 April 2017, in Kolkata, the four countries agreed on upgrading of the talks on BCIM-EC to the intergovernmental level.
The significance of the BCIM-EC is enormous. Geo-strategically, the economic corridor is the gateway to three sub-regions, South Asia, Southeast Asia, and East Asia. It is also the hub of blue economy and international maritime trade with the endowment of the Bay of Bengal and its adjacent areas, Indian Ocean, the Andaman and Nicobar Islands.
The geo-economic significance of the BCIM-EC is also immense. The BCIM sub-region with the enhanced transport connectivity can be a zone for international trade and business. The free flow of goods and services as well as cross-border trade and investment through the seamless connectivity will facilitate equitable sharing of benefits among the BCIM countries.
The proposed BCIM-EC attempts to build multimodal connectivity in order to accelerate all round development across the sub-region, goodwill, peace, and the stability in the sub-region based on the principles of mutual interest, trust and respect, and equitable sharing of benefits.
Though there is a prevalence of some security, economic, and political factors remaining as key challenges, the countries need to come up with concrete measures to fully tap the immense potentials of connectivity through the successful establishment of the BCIM-EC across the sub-region.
Kashmir: Aftermath of Pulwama attack?
India quickly blamed Pakistan for Pulwama attack. .Indian media reports reflect that India's accusation, if anything, was a knee-jerk reaction to pander to sentiments of fanatic gallery. It would have sounded credible, if the accusation had been corroborated with evidence.
The allegation was made even before forensic-lab and National Investigation Agency teams `visited the site of the attack at Lethpora, some 30 km from Srinagar on the Srinagar-Jammu national highway, took photographs and videos and collected samples from the 15-mile area for forensic examination'. (Indian Express February 16, 2019). Indian Express dated Feb. 15, 2019 speculated `High-grade RDX explosive, weighing about 80 kilogram, was used in the suicide attack'. The Hindu dated February 16, 2019 estimated `100-150 kg of the explosive was used'. Investigating `agencies have also taken tower dumps of the attack area to filter out suspicious calls and those made in around the same time as the attack' (Hindustan Times dated February 16, 2019). No word yet from the investigators.
The Standing operating procedure required movement of up to 100 persons in a convoy.  But `the CRPF had been moving such convoys, comprising more than 2,500 personnel each, on the Srinagar-Jammu highway. In the past fortnight, two such convoys had moved from Jammu to Srinagar. The latest was on February 4 with a convoy of 91 vehicles and 2,871 personnel'. Why the convoy could not spot the lonely suicide vehicle trailing behind? How the terrorists knew that the convoy movement was delayed by two days? How they remained undetected loading the vehicle with explosives whole day?
Obviously, some demoralized security personnel provided information to `militants'. There are frequent suicides and desertions in forces. A few days back a soldier was abducted and killed by freedom fighters. Later an inquiry blamed some of his companions of collusion with `terrorists'. Critics including Kashmiri leaders have questioned why the CRPF personnel were not air-lifted. They pointed to IAF's showcased `airlifts of record 463 tonnes to Ladakh from Chandigarh within hours'. `The effort was accomplished with the aid of a fleet of 16 fixed wing transport aircraft comprising of C-17 Globemaster, the Ilyushin-76 Gajraj and the Medium  lift Tactical aircraft, Antonov-32 (Indian Express dated December 19, 2018).
To demonise Valley-based Kashmiris, government encouraged fanatic Hindus to stage violent rallies in Jammu. To forestall plunder of Valley based Kashmiri living in Jammu and save their lives, Centre had to impose curfew. There was a veritable, though alarming possibility, that Valley-based Kashmiri would do tit for tat to Jammu residents living in the Vale. Spectre of a civil war between various regions of Kashmir alarmed the central government. Its dignitaries rushed to Srinagar to hold all-party conference.  The Kashmiri leaders are already rueful at creation of Ladakh as a separate divisional headquarter. Fearing internecine clashes, Kashmiri leaders, including Hurriyat's Gilani had to appeal to government for security of Kashmiris marooned outside Valley and in Indian states. Kashmiris are furious that the Centre could not airlift even the students `imprisoned' in Srinagar University because of cut-off of road-rail links.
Kashmiri leaders assail about Pulwama attack. They point out similar attacks took place in Chhattisgarh. But, they received no limelight.  In 2010, Naxals ambushed Indian troops in Dantewada in Chhattisgarh killing 76 personnel. On April 24, 2017, 25 Indian soldiers were killed at  Sukma, Chhattisgarh. India is using the Pulwama attack as an excuse to escalate tensions with Pakistan. It made no bones about using air force in future surgical strikes. It wants to attack Azad Kashmir at 25 points (Happymon, Line on Fire: Ceasefire Violations and India-Pakistan Escalation Dynamics). India wants to revive mukti bahini experience in Balochistan, Sindh and Khybr Pakhtunkhwa. Hindustan Times Feb 16, 2019 recounts `official line' is that `the 1971 war was started by Pakistan on December 3 by attacking Indian airfields in Punjab. But now there is enough historical evidence to prove that this is not true'
India wants to isolate Pakistan, particularly from the USA. But, days before the attack, the USA in its travel advisory used the word Azad Kashmir for `Pakistan occupied Kashmir'. Pakistan's leverage in Afghan peace is undeniable. India ratcheted the pressure on Pakistan by withdrawing the Most Favoured Nation (MFN) status, largely symbolic. In fact, it could also lead to increased illegal trade between the two countries.  The gesture is unlikely to affect bilateral trade, which is $2 billion by the usual route and another $6 billion via Dubai and Singapore. Pakistan is yet to give India MFN status and maintains a list of 1,200 items that are banned for import from India. The word `most' in the term, MFN, is not used as a superlative degree of adjective.  It simply means reciprocal bilateral relationships following both GATT and WTO norms of reciprocity and non-discrimination. In such relationships a particular privilege granted by one party only extends to other parties who reciprocate that privilege.  In contradistinction, the non-discriminatory component of the GATT/WTO applies a reciprocally-negotiated privilege to all members of the GATT/WTO without respect to their status in negotiating the privilege. Readers may refer to Dictionary of Economic Terms or other sources. Most Favoured Nation status is given to an international trade partner to ensure non-discriminatory trade between all partner countries of the WTO.
A country which provides MFN status to another country has to provide concessions, privileges, and immunity in trade agreements. It is the first clause in the General Agreement on Tariffs and Trade (GATT). Therefore now, India will withdraw all such privileges accorded to Pakistan in the wake of the attack. According to the World Trade Organisation (WTO) guidelines, a member country is not allowed to discriminate between trade partners and if special status is granted to one trade partner, the country is required to extend it to all members of the WTO. It only ensures non-discrimination – which means treating virtually everyone equally.
India's tough  talk of `surgical attacks' is hollow as  Pakistan reportedly used US Raytheon TOW 2A anti-armour missiles , TOW-2 anti-tank guided missiles and  120 mm heavy mortars to target Indian army bunkers in the Rajouri and Poonch  sectors. If Indian army advances on international border, it will have to face Pakistan's Nasr TNW missiles and Chinese Sh-15 Howitzer (TNW) Guns (American equivalent M-777).
The surge in Kashmir violence is due to political vacuum. More and more youth are being attracted to violence. Indian Express dated February 16, 2019 reported `Over the last three years, the total number of freedom fighters  killed, both local and foreign, climbed from 130 in 2016 to 200 in 2017 and 240 in 2018. Most of them were local youth. In the first 46 days of 2019, 31 militants have been killed in the Valley. In 2018, there were 99 operations in the Valley, with 28 civilian casualties. At least 57 of these operations took place in South Kashmir, and civilian deaths were reported in Shopian, Pulwama and Kulgam in South Kashmir, police officers said. They attributed the many operations to a sharp spike in the number of local recruits to militant ranks since mid-2015, after a relative drop in militancy-related incidents between 2008 and 2013'.
Let India stop blaming Pakistan and look to ground reality. Reminisce what historian Pundit Kalhana, in his twelfth century magnum opus Raja Tarangni (River of Kings). Says `Such is Kashmir, the country which may be conquered by the forces of spiritual love but not by armed forces' (Ganguly Rajat, India Pakistan and the Kashmir Dispute, Asian Studies Institute and Centre for Strategic Studies, Victoria University of Wellington, Australia).