For the greater good? The loss of jobs in the digital era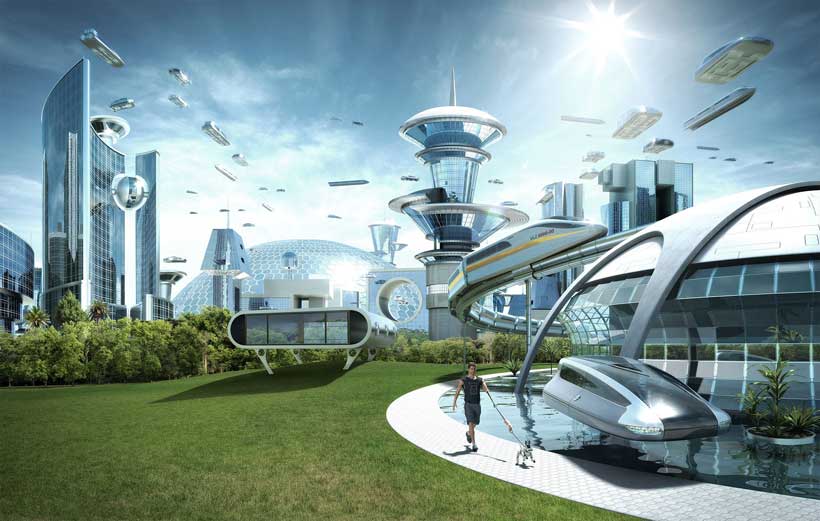 The year is 2040. Drones buzz over neighbourhoods, delivering packages. Smart homes, with interconnected Wi-Fi devices, eliminate the need for housework. Driverless vehicles take us from A to B at great speed. Wars are still fought but digitally, with lines of code and armies of robots. We vacation in space, and share stories about the moon.
In this intelligent machine age, what role will we play? Some reports, examining the implications of the digital revolution for labour markets, are forecasting a bleak future.
The concerns relate to the potential for labour displacement, as systems of artificial intelligence and automation gain increasing traction in the workplace. As these systems evolve and become ever more sophisticated, the argument goes that they will be able to outperform humans, offering greater degrees of precision, efficiency, competitiveness and reliability. Over time, a larger share of our operations is likely to be outsourced to machines.
Does this hypothesis have merit? Will capital soon no longer be able to cohabit in harmony with labour? Should we be concerned about the prospect of mass 'technological unemployment'?
The man vs. machine debate is centuries-old. John Maynard Keynes first popularised the term 'technological unemployment' in his 1930 essay Economic Possibilities for our Grandchildren. Keynes regarded the phenomenon as a "temporary phase of maladjustment" for countries at the frontier of progress. On the other side of the debate, techno-pessimists, such as the classical economist, David Ricardo, instead, believed that the introduction of new technologies could lead to a sustained decline of the working population.
To understand which argument aligns better with today's technological and labour market landscape, let's consider some recent developments.
It is undeniable that the world and our role within it is rapidly changing. Just look at the staggering developments taking place in the transportation sector. In the Jetsons, an animated sitcom which first aired six decades ago, the inhabitants of an imaginary future commuted to work in flying cars. Today, we are on the brink of turning that vision into reality. UBER has plans to establish an aerial taxi service by 2023, and other companies have already developed flying car prototypes. Many projects under development today weren't even anticipated by the science fiction of the past. For instance, Elon Musk, the man behind both Tesla and SpaceX, is building an underground network of tunnels that run many layers deep across the eastern United States, to transport cars and alleviate congestion challenges. In addition, in several countries, driverless cars are currently being tested. Automakers anticipate that fully-autonomous vehicles will be chauffeuring us around within the next three years.
These are just a small selection of the numerous examples of comprehensive transformation taking place today. But will we really benefit from such change? We have to wonder whether there is some irrational exuberance.
The long view of innovation, however, provides good reason for optimism. During each era of revolutionary change, innovation has lifted productivity, reduced the prices of goods and services, created new industries, stimulated output and generated fresh employment opportunities.
The first industrial revolution brought with it the power of steam and machine-based manufacturing. The new industries and jobs it generated more than offset the displacement of skilled workers producing hand-made goods. The advent of the automobile in the 19th century did the same, relative to the jobs that were lost from the horse and carriage economy. More recently, the silicon revolution gave us the power of computing, and the internet. These technologies created new businesses, tore down geographical barriers and massively disrupted the ways in which we interact. Like those that preceded it, the silicon revolution, generated far more jobs than were lost, for example in basic administrative operations.
In other words, the available body of empirical evidence indicates that short-term labour displacement, arising from technological change, has always been more than offset by the expansion of labour markets in the long-term. There is also some evidence of a similar pattern taking shape today. Since the global financial crisis the rate of unemployment has fallen sharply, and the main reason behind this decline has been very strong rates of new job creation. In the UK, technology has recently contributed to the loss of 800,000 jobs but has helped to create at least 3.5 million jobs. Each of these jobs is paying, on average, almost £10,000 more per annum compared to those that have been lost. Business sentiment, additionally, remains largely positive regarding the impact of technology on labour markets. A recent survey, undertaken by KPMG, of chief executive officers (CEOs) in the UK, reveals that seventy-one per cent believe that artificial intelligence will create more jobs than it destroys.
OK, let's pause for a bit.
The past is not always a reliable indicator of the future. So could this time be different? There is reason to think so. Technological change is progressing at an unprecedented rate. New advancements are taking place almost daily, and their diffusion into the workplace is accelerating.
Last year, over 40 per cent of adults in the UK managed their bank accounts using smartphones. Within the next five years, this figure is projected to rise to 70 per cent, reflecting increasing numbers of mobile users in rural areas. By that time, analysts believe that customers will only visit their bank only twice a year. These trends have driven a heavy consolidation of banks around the world. In 2017, major UK banks shut, or announced plans to shut, nearly 1,000 branches. Thousands of jobs have already been lost.
A shift to driverless vehicles, likewise, could impact significant numbers of people, from lorry drivers to bus drivers to the various constituents of the gig economy. In the UK alone, over a half million people are currently employed in road transportation. Relative to earlier anxieties regarding the potential of systems like UBER to reduce jobs for 'black cab' drivers, these new developments surely provide greater grounds for unease.
Workers in the fast food industry could also be at risk, owing to technologies that enable self-service. McDonald's, for instance, recently piloted "create your taste" touchscreens in its US-based restaurants. Through this system, customers could craft their own burger, and place orders at the touch of a button. The need for human interaction was eliminated. In America alone, almost 4 million people are currently employed in fast food restaurants.
Even recruiters are finding themselves threatened. Based on social media activity, work tenure, and purchasing history, algorithms can now predict when someone will be ready for a job. Text analysis can identify skills and experience many times faster than humans can. As a result, some estimates are giving the existing HR recruitment industry two to four years more at best. Hiring, for now, will still require a human touch. But that may change over time too. It is not implausible to imagine software capable of assessing personality, which scrutinises candidates on factors such as tone, facial movements and body language.
The list of impacted industries goes on and on and on. All are in the same boat.
So was Keynes right, or was Ricardo? Before we jump to conclusions regarding the nature of the relationship between technological innovation and labour markets, let's try a little thought experiment. Take it as given that, in line with empirical evidence, the disruption being observed in labour markets today will in the future be overshadowed by an expansion in output and jobs. That being the case, would you be prepared to forego your employment now to enable a higher standard of living for your children and your grandchildren tomorrow?
If the evidence checks out, then our view on technology and the value of innovation really boils down to this one question.
Source: Commonwealth
Digital Spending Increases, Greater Focus on Digital Strategy Is a Top Need for State Auditors
The 2018 Digital Government Transformation Survey released today by Deloitte and the National Association of State Auditors, Comptrollers and Treasurers (NASACT) reveals how its members are investing more in digital transformation, yet only 35 percent of respondents are satisfied with their organizations' responses to digital trends. This is a drop of 29 points from the 2015 survey. Additionally, less than half of respondents stated they have a clear and coherent digital strategy.
"The survey reveals an eagerness for state financial professionals to use digital technologies on par with the private sector," said R. Kinney Poynter, executive director, NASACT. "Our members want to take advantage of emerging technologies, but clearly impediments to being more digital remain."
"One clear takeaway from the survey is that those NASACT member organizations who have a clear and coherent digital strategy consider their digital capabilities to be comparable or ahead of the private sector," said Christina Dorfhuber, principal, Deloitte Consulting LLP, and a government and public services ERP strategy leader. "We also saw how respondents with a digital strategy were more satisfied with their organization's reaction to new trends and more confident in their organization's readiness to respond to new ones, demonstrating that much of an organization's digital prowess hinges on that strategy."
"The expectations for digital strategies and opportunities are clearly increasing for all organizations, including governments," said Clark Partridge, state comptroller of Arizona and president-elect of NASACT. "As we expand our understanding, we can appropriately identify opportunities to leverage technology to re-engineer our processes and enhance the capacity of our workforce. The result is a greater capacity to successfully accomplish the work of government and deliver quality outcomes to citizens."
The survey reveals three key themes:
A digital strategy is important. Most, but not all, respondents reported having a digital strategy and believe that there is more that needs to be done. Those with a digital strategy were more satisfied with their organization's reaction to digital trends (54 percent versus 18 percent of respondents) and confident in the understanding of digital trends by their leaders (87 percent versus 30 percent).
Investing in automation and cognitive technologies. With more funding, organizations must determine which technologies to invest in. Currently only 11 percent of organizations reported a broad use of automation and cognitive technologies. Increasing these numbers will be critical as more audits are likely to be augmented by these technologies in the coming year.
Addressing the digital skills gap. While 65 percent of organizations indicated that training staff would be a key focus, 39 percent of organizations also noted they would augment staff with consultants and contractors. Additionally, only 48 percent of respondents believe their employees have sufficient skills to execute a digital strategy while 43 percent believe that employees have the skills for automation and cognitive technologies.
The report examined the need for more training and a skilled workforce in these new emerging technologies to eliminate the skills gap.
"Emerging technologies can have tremendous benefits for state organizations, but preparation is needed," said William D. Eggers, executive director for Deloitte's Center for Government Insights. "Public finance leaders looking to capitalize on emerging technologies should devise a roadmap for integrating these technologies into their day-to-day operations."
The previous survey was conducted in 2015. This year's survey includes feedback from more than 70 NASACT member offices. A more detailed analysis of the survey can be found here, including data specific to auditors, comptrollers and treasurers.
AI Creating Big Winners in Finance but Others Stand to Lose as Risks Emerge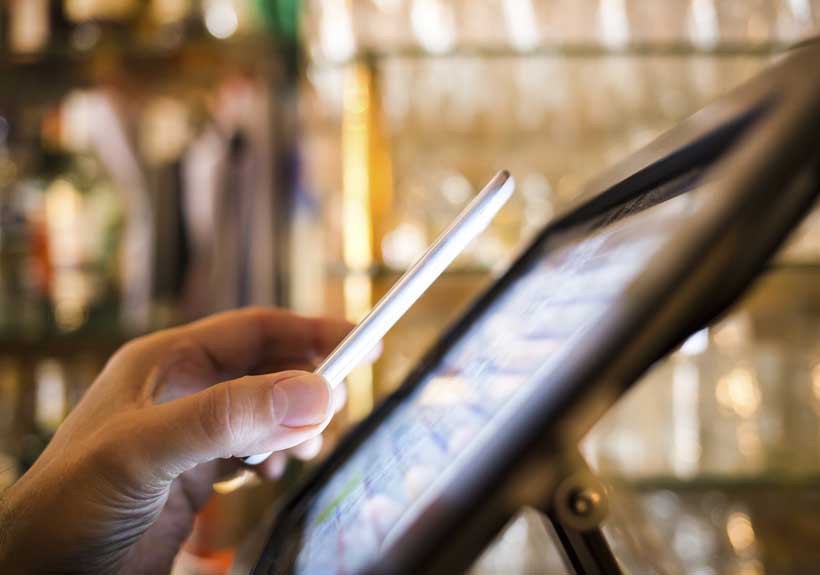 Artificial intelligence is changing the finance industry, with some early big movers monetizing their investments in back-office AI applications. But as this trend widens, new systemic and security risks may be introduced in the financial system. These are some of the findings of a new World Economic Forum report, The New Physics of Financial Services – How artificial intelligence is transforming the financial ecosystem, prepared in collaboration with Deloitte.
"Big financial institutions are taking a page from the AI book of big tech: They develop AI applications and make them available as a 'service' through the cloud," said Jesse McWaters, AI in Financial Services Project Lead at the World Economic Forum. "It is turning what were historically cost centres into new source of profitability, and creating a virtuous cycle of self-learning that accelerates their lead."
The report points to Ping An's One Connect and BlackRock's Aladdin platform as prime examples of the trend:
In China, One Connect sells AI-powered services ranging from credit adjudication to instantaneous insurance claims settlement to hundreds of small and mid-sized Chinese banks and is expected to fetch up to $3 billion at public sale
In the US, Aladdin provides sophisticated risk analytics and comprehensive portfolio management tools that leverage machine learning to a range of asset managers and insurers and is expected by BlackRock's Chief Executive Officer Larry Fink to provide 30% of the firm's revenues by 2022
The report, which draws on interviews and workshops with hundreds of financial and technology experts, observes that the "size of the prize" driven through these as-a-service offerings and other applications of AI is much larger than that of the more narrow applications that drive efficiency through the automation of human effort.
The report predicts that AI will also accelerate the "race to the bottom" for many products, as price becomes highly comparable via aggregation services and third-party services commoditize back office excellence.
"AI's role in financial services is often seen narrowly as driving efficiency through the automation of human effort, but much greater value can be driven through more innovative and transformative applications," said Rob Galaski, Deloitte Global Banking & Capital Markets Consulting Leader.
As such, financial institutions are seeking to build new sources of differentiation on the back of AI, such as on-the-fly product customization and free advisory services built into products.
Canadian lender RBC is providing its automotive dealership clients with sophisticated demand-forecasting tools that complement the existing credit products it provides to these firms
IEX, a young New York-based stock exchange, is exploring the use of machine learning in creating new order types that protect trades from execution during unstable, potentially adverse conditions
The net result for customers will be "self-driving finance" – a customer experience where an individual's or firm's finances are effectively running themselves, engaging the client only to act as a trusted adviser on decisions of importance.
"A small business won't go to a bank for a revolving line of credit," said Bob Contri, Deloitte Global Financial Services Leader. "It will seek out a liquidity solution that anticipates how their need for growth capital will evolve and provides customized products to meet those needs," he said.
But the expanding presence of AI in finance doesn't come without tensions and risks.
First, financial institutions will be drawn closer to big tech since cloud computing is central to most AI strategies. But there is a chance that most of the benefits will escape them.
Second, the report warns that AI will raise new challenges for the financial ecosystem, particularly around regulation. The divergent path being taken by regulators around the world towards customer data could create a new form a regulatory arbitrage, project participants said.
Finally, the report points to systemic and security risks from creating a more networked finance system, where a few AI databases contain most clients' information.
Your new digital rights across Europe during summer holidays
This summer, European citizens will enjoy more digital rights than ever before. Following the end of roaming charges across the European Union last year, holidaymakers can now travel with their online TV, film, sports, music or e-book subscriptions at no extra cost. In addition, everyone across Europe can enjoy world-class data protection rules that ensure all Europeans have better control over their personal data.
Andrus Ansip, Vice-President for the Digital Single Market said: "Europeans are already starting to feel the benefits of the Digital Single Market. This summer you will be able to bring your favourite TV programmes and sports matches with you wherever you travel in the EU. By the end of this year, you will also be able to buy festival tickets or rent cars online from all over the EU without being geo-blocked or re-routed."
Věra Jourová, Commissioner for Justice, Consumers and Gender Equality added: "The digital world offers tremendous opportunities, but also challenges; for example, our personal data is a useful asset for many companies. With the modern data protection rules we have put in place, Europeans have gained control over their data whenever they shop, book their holidays online or just surf the internet."
Mariya Gabriel, Commissioner for the Digital Economy and Society said: "We are improving the daily life of our citizens, be it end of roaming charges or safer online environment. By completing all our digital initiatives we will bring even more positive change to consumers and businesses alike."
Digital rights already in daily use
Since June 2017, people have been able use their mobile phones while travelling in the EU just like they would at home, without paying extra charges. Since the EU abolished roaming charges, more than five times the amount of data has been consumed and almost two and a half times more phone calls have been made in the EU and the European Economic Area.
Since April 2018, consumers can access online content services they have subscribed to in their home country also when travelling across the EU, including among other films, series and sports broadcasts (see examples in factsheet).
Under the new data protection rules which have been in place across the EU since 25 May 2018, Europeans can safely transfer personal data between service providers such as the cloud or email; everyone now has the right to know if their data has been leaked or hacked, or how their personal data is being collected. Furthermore, with the 'right to be forgotten', personal data has to be deleted upon request, if there are no legitimate reasons for a company to keep it.
Finally, with the net neutrality rules applying since spring 2016, every European has access to open internet, guaranteeing their freedom without discrimination when choosing content, applications, services and information of their choice.
Coming soon
With some digital rights already in place, there is more to come in the upcoming months. From September, Europeans will have increasingly the right to use their national electronic identification (eID) across the whole EU to access public services.
As of December, everyone will benefit from the free flow of non-personal data, as they will have access to better and more competitive data storage and processing services in the EU, thus complementing the free movement of people, goods, services and capital. Entrepreneurs meanwhile will have the right to decide where in the EU they store and process all types of data.
As of 3 December, Europeans will be able to shop online without unjustified discrimination wherever they are in the EU. They will not have to worry about a website blocking or re-routing them just because they – or their credit card – come from a different country.
As of next year, citizens will be able to compare parcel delivery costs more easily and benefit from more affordable prices for cross-border parcel delivery.
Agreed rules on value added tax for e-commerce will allow entrepreneurs to take care of their cross-border VAT needs in one online portal and in their own language.
With the recently agreed European Electronic Communications Code, Europeans will have the right to switch internet services and telecoms providers in a simpler way. They will also have the right to receive public alerts on mobile phones in case of an emergency. The new rules will also guarantee a better and more affordable connectivity across the EU.
With the updated rules for audiovisual media, Europeans will have the right to a safe online environment that protects them from incitement to violence, hatred, terrorism, child pornography, racism and xenophobia.
Background
The Digital Single Market strategy was proposed by the Commission in May 2015 to make the EU's single market fit for the digital age – tearing down regulatory walls and moving from 28 national markets to a single one. This has the potential to contribute €415 billion per year to our economy and create hundreds of thousands of new jobs.
Three years later, the strategy is well on its way: 17 legislative proposals have been agreed on, while 12 proposals are still on the table. There is a strong need to complete our regulatory framework for creating the Digital Single Market. Thanks to this the value of Europe's data economy has the potential to top €700 billion by 2020, representing 4% of the EU's economy.