For the greater good? The loss of jobs in the digital era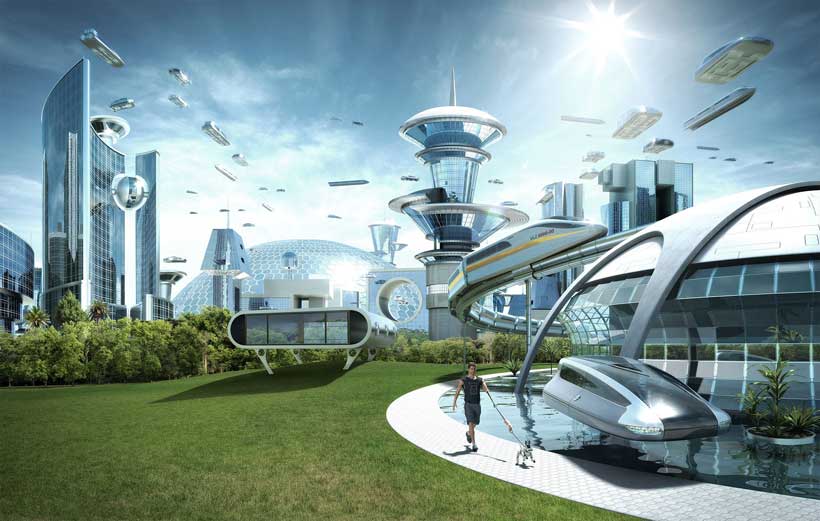 The year is 2040. Drones buzz over neighbourhoods, delivering packages. Smart homes, with interconnected Wi-Fi devices, eliminate the need for housework. Driverless vehicles take us from A to B at great speed. Wars are still fought but digitally, with lines of code and armies of robots. We vacation in space, and share stories about the moon.
In this intelligent machine age, what role will we play? Some reports, examining the implications of the digital revolution for labour markets, are forecasting a bleak future.
The concerns relate to the potential for labour displacement, as systems of artificial intelligence and automation gain increasing traction in the workplace. As these systems evolve and become ever more sophisticated, the argument goes that they will be able to outperform humans, offering greater degrees of precision, efficiency, competitiveness and reliability. Over time, a larger share of our operations is likely to be outsourced to machines.
Does this hypothesis have merit? Will capital soon no longer be able to cohabit in harmony with labour? Should we be concerned about the prospect of mass 'technological unemployment'?
The man vs. machine debate is centuries-old. John Maynard Keynes first popularised the term 'technological unemployment' in his 1930 essay Economic Possibilities for our Grandchildren. Keynes regarded the phenomenon as a "temporary phase of maladjustment" for countries at the frontier of progress. On the other side of the debate, techno-pessimists, such as the classical economist, David Ricardo, instead, believed that the introduction of new technologies could lead to a sustained decline of the working population.
To understand which argument aligns better with today's technological and labour market landscape, let's consider some recent developments.
It is undeniable that the world and our role within it is rapidly changing. Just look at the staggering developments taking place in the transportation sector. In the Jetsons, an animated sitcom which first aired six decades ago, the inhabitants of an imaginary future commuted to work in flying cars. Today, we are on the brink of turning that vision into reality. UBER has plans to establish an aerial taxi service by 2023, and other companies have already developed flying car prototypes. Many projects under development today weren't even anticipated by the science fiction of the past. For instance, Elon Musk, the man behind both Tesla and SpaceX, is building an underground network of tunnels that run many layers deep across the eastern United States, to transport cars and alleviate congestion challenges. In addition, in several countries, driverless cars are currently being tested. Automakers anticipate that fully-autonomous vehicles will be chauffeuring us around within the next three years.
These are just a small selection of the numerous examples of comprehensive transformation taking place today. But will we really benefit from such change? We have to wonder whether there is some irrational exuberance.
The long view of innovation, however, provides good reason for optimism. During each era of revolutionary change, innovation has lifted productivity, reduced the prices of goods and services, created new industries, stimulated output and generated fresh employment opportunities.
The first industrial revolution brought with it the power of steam and machine-based manufacturing. The new industries and jobs it generated more than offset the displacement of skilled workers producing hand-made goods. The advent of the automobile in the 19th century did the same, relative to the jobs that were lost from the horse and carriage economy. More recently, the silicon revolution gave us the power of computing, and the internet. These technologies created new businesses, tore down geographical barriers and massively disrupted the ways in which we interact. Like those that preceded it, the silicon revolution, generated far more jobs than were lost, for example in basic administrative operations.
In other words, the available body of empirical evidence indicates that short-term labour displacement, arising from technological change, has always been more than offset by the expansion of labour markets in the long-term. There is also some evidence of a similar pattern taking shape today. Since the global financial crisis the rate of unemployment has fallen sharply, and the main reason behind this decline has been very strong rates of new job creation. In the UK, technology has recently contributed to the loss of 800,000 jobs but has helped to create at least 3.5 million jobs. Each of these jobs is paying, on average, almost £10,000 more per annum compared to those that have been lost. Business sentiment, additionally, remains largely positive regarding the impact of technology on labour markets. A recent survey, undertaken by KPMG, of chief executive officers (CEOs) in the UK, reveals that seventy-one per cent believe that artificial intelligence will create more jobs than it destroys.
OK, let's pause for a bit.
The past is not always a reliable indicator of the future. So could this time be different? There is reason to think so. Technological change is progressing at an unprecedented rate. New advancements are taking place almost daily, and their diffusion into the workplace is accelerating.
Last year, over 40 per cent of adults in the UK managed their bank accounts using smartphones. Within the next five years, this figure is projected to rise to 70 per cent, reflecting increasing numbers of mobile users in rural areas. By that time, analysts believe that customers will only visit their bank only twice a year. These trends have driven a heavy consolidation of banks around the world. In 2017, major UK banks shut, or announced plans to shut, nearly 1,000 branches. Thousands of jobs have already been lost.
A shift to driverless vehicles, likewise, could impact significant numbers of people, from lorry drivers to bus drivers to the various constituents of the gig economy. In the UK alone, over a half million people are currently employed in road transportation. Relative to earlier anxieties regarding the potential of systems like UBER to reduce jobs for 'black cab' drivers, these new developments surely provide greater grounds for unease.
Workers in the fast food industry could also be at risk, owing to technologies that enable self-service. McDonald's, for instance, recently piloted "create your taste" touchscreens in its US-based restaurants. Through this system, customers could craft their own burger, and place orders at the touch of a button. The need for human interaction was eliminated. In America alone, almost 4 million people are currently employed in fast food restaurants.
Even recruiters are finding themselves threatened. Based on social media activity, work tenure, and purchasing history, algorithms can now predict when someone will be ready for a job. Text analysis can identify skills and experience many times faster than humans can. As a result, some estimates are giving the existing HR recruitment industry two to four years more at best. Hiring, for now, will still require a human touch. But that may change over time too. It is not implausible to imagine software capable of assessing personality, which scrutinises candidates on factors such as tone, facial movements and body language.
The list of impacted industries goes on and on and on. All are in the same boat.
So was Keynes right, or was Ricardo? Before we jump to conclusions regarding the nature of the relationship between technological innovation and labour markets, let's try a little thought experiment. Take it as given that, in line with empirical evidence, the disruption being observed in labour markets today will in the future be overshadowed by an expansion in output and jobs. That being the case, would you be prepared to forego your employment now to enable a higher standard of living for your children and your grandchildren tomorrow?
If the evidence checks out, then our view on technology and the value of innovation really boils down to this one question.
Source: Commonwealth
Finding the missing links of black-hole astronomy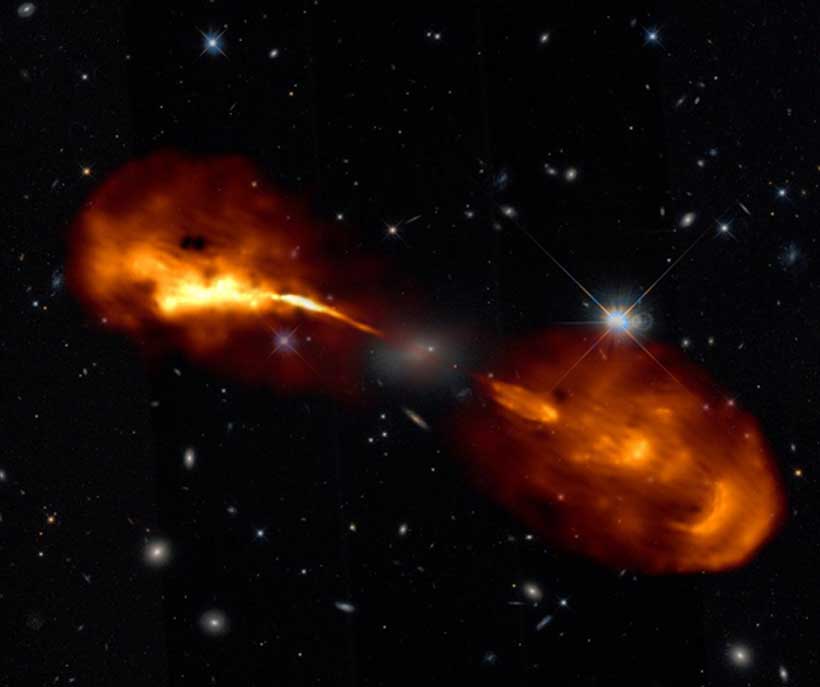 A deeper understanding of black holes could revolutionise our understanding of physics, but their mysterious nature makes them difficult to observe.
The weirdness exhibited by black holes boggles the mind. Formed when a star burns all its nuclear fuel and collapses under its own gravitation, black holes are such oddities that at one time, even Einstein didn't think they were possible.
They are regions in space with such intense gravitation that not even light escapes their pull. Once magnificent shining stars burn out and shrink to a relatively tiny husk, all their mass is concentrated in a small space. Imagine our Sun with its diameter of roughly 1.4 million kilometres shrinking to a black hole the size of a small city just six kilometres across. This compactness gives black holes immense gravitational pull.
Not only do they trap light, black holes can shred any stars they encounter and even merge with each other. Events like this release bursts of energy that are detectable from billions of light years away.
The Nobel Prize in Physics 2020 was shared by scientists who discovered an invisible object at the heart of the Milky Way that pulls stars towards it. This is a supermassive black hole, or SMBH, and it has a mass that is millions of times that of our sun.
'At the heart of every massive galaxy, we think there is a supermassive black hole,' said astrophysicist Dr Kenneth Duncan at the Royal Observatory in Edinburgh, UK. 'We also think they play a really important role in how galaxies form, including the Milky Way.'
Galactic monsters
Supermassive black holes are gravitating monsters of the Universe. 'Black holes at the centre of galaxies can be between a million and a few billion times the mass of our Sun,' said Professor Phillip Best, astrophysicist at the University of Edinburgh.
They pull in gas and dust from their surroundings, even objects as large as stars. Just before this material falls in towards the black hole's event horizon or point of no return, it moves quickly and heats up, emitting energy as energetic flashes. Powerful jets of material that emit radio waves may also spew out from this ingestion process.
These can be detected on Earth using radio telescopes such as Europe's LOFAR, which has detectors in the UK, Ireland, France, the Netherlands, Germany, Sweden, Poland and Latvia.
Duncan is tapping LOFAR observations to identify the massive black holes in a project called HIZRAD. 'We can detect growing black holes further back in time,' said Duncan, 'with the goal being to find the very first and some of the most extreme black holes in the Universe.'
LOFAR can pinpoint even obscured black holes. Duncan has used artificial intelligence techniques to combine data from LOFAR and telescope surveys to identify objects of interest.
Better instruments
Better instruments will soon assist in this task. An upgrade to the William Herschel Telescope on La Palma, Spain, will allow it to observe thousands of galaxies at the same time. A spectroscope called WEAVE has the potential to detect supermassive black holes and to observe star and galaxy formation.
Radio signals indicate that supermassive black holes exist from as early as the first 5-10% of the Universe's history. These are a billion solar masses, explained Best, who is the research supervisor.
The surprising part is that these giants existed at the early stages of the Universe. 'You've got to get all this mass into a very small volume and do it extremely quickly, in terms of the Universe's history,' said Best.
We know that following the Big Bang, the Universe began as an expanding cloud of primordial matter. Studies of the cosmic background radiation indicate that eventually clumps of matter came together to form stars. However, 'The process where you form a blackhole as large as a billion solar masses is not fully understood,' said Best.
Intermediate black holes
While studies of SMBHs are ongoing, Dr Peter Jonker, astronomer at Radboud University in Nijmegen, the Netherlands, is intrigued by the formation of black holes of intermediate scale.
He is studying the possible existence of intermediate black holes (IMBH) with the imbh project. He notes that supermassive black holes have been observed from when the Universe was only 600 million years old. Scientists estimate the overall age of the universe to be around 13.8 billion years.
'The Universe started out like a homogenous soup of material, so how do you get clumps that weigh a billion times the mass of the sun in a very short time?' said Jonker.
While supermassive black holes might consume sun-like stars (called white dwarfs) in their entirety, IMBHs should be powerful enough to only shred them, emitting a revealing flash of energy.
'When a compact star, a white dwarf, is ripped apart, it can be ripped only by intermediate mass black holes,' said Jonker. 'Supermassive black holes eat them whole.' There are strong indications that intermediate black holes are out there, but there's no proof yet.
He is searching for flashes of intense X-ray energy to indicate the presence of an intermediate black hole. The problem is when signals are detected, the intense flashes last just a few hours. This means the data arrives too late be able to turn optical telescopes towards the source for observations.
'This happens once in 10,000 years per galaxy, so we haven't seen one yet in our Milky Way,' said Jonker.
Jonker also seeks to observe the expected outcome of two black holes spinning and merging, then emitting a gravitational wave that bumps nearby stars. However, to discern these stars being jolted necessitates powerful space-based telescopes.
X-ray flashes
The Gaia satellite, launched in 2013, is providing some assistance, but a planned mission called Euclid will take higher resolution images and may help Jonker prove IMBHs exist. This satellite was due to be launched on a Russian rocket; it will now be launched with a slight delay on a European Ariane 6 rocket
Nonetheless, a small satellite – the Chinese Einstein Probe – is scheduled for launch in 2023 and will look out for flashes of X-ray energy that could signify intermediate black holes. Duncan in Edinburgh says that the search for intermediate black holes ties in with his own quest. 'It can potentially help us solve the question of where the supermassive ones came from,' he said.
Right now, physicists rely on quantum theory and Einstein's equations to describe how the Universe works. These cannot be the final say, however, because they do not fit well together.
'The theory of gravity breaks down near a black hole, and if we observe them closely enough,' said Jonker, 'Our expectation is that we will find deviations from the theory and important advances in understanding how physics works.'
The research in this article was funded by the EU. This article was originally published in Horizon, the EU Research and Innovation Magazine. 
Tech needs girls, and girls need tech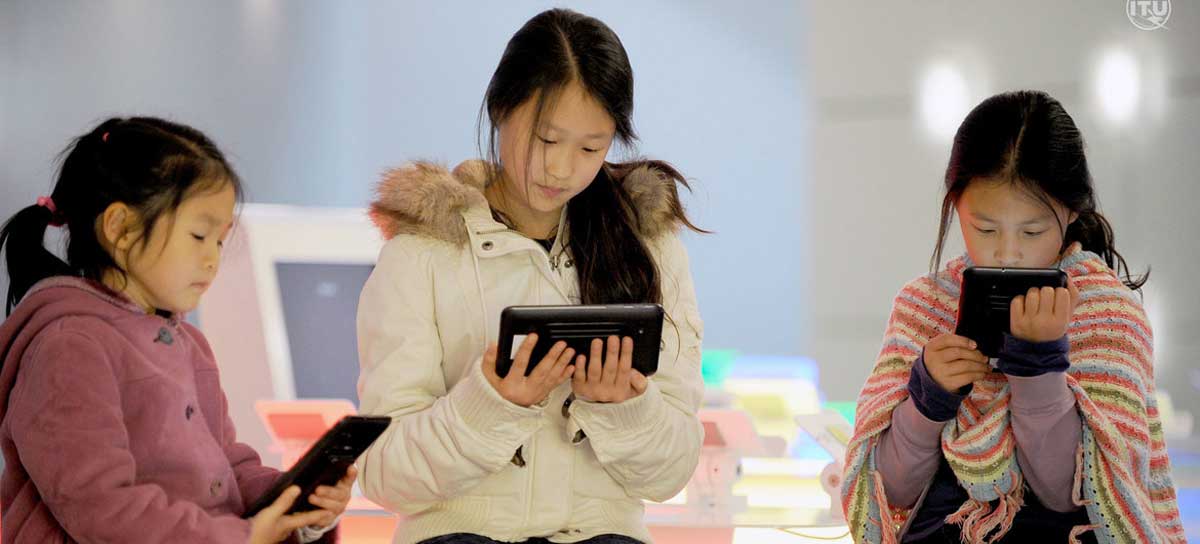 More and more young women and girls are highlighting the importance of access and safety in the digital world. Marking International Girls in ICT Day, on Thursday, UN agencies have issued a call to action to ensure equal access to digital learning opportunities.
The International Girls in ICT Day is observed annually during the last week of April, and this year the focus is on 'Access and Safety' as key elements to engage the next generation with information and communication technology (ICT).
According to the UN International Telecommunication Union (ITU), this year's theme "reflects the world's shared interest in empowering youth and girls to safely benefit from an active digital life.
Fair and equal
The UN agency recognizes the need to ensure girls and women enjoy equal access to digital learning opportunities, particularly in least developed countries.
Worldwide only 30 per cent of tech science and technology professionals are women. And according to ITU's latest data, globally, just 57 per cent of women use the Internet, compared to 62 per cent of men.
Furthermore, if women are unable to access the Internet and do not feel safe online, they are unable to develop the necessary digital skills and engage in digital spaces, which diminishes their opportunities to pursue careers in science, technology, engineering, and mathematics (STEM) related fields, ITU continued.
Inspire the next generation
"Girls in ICT Day is a call to action to inspire the next generation of young women and girls to enter STEM careers," said ITU Secretary-General Houlin Zhao.
Calling on all government, business, university leaders and others, to do their utmost to support young women and girls, Mr. Zhao said that is essential to "give them the chance to achieve their dreams."
Girls' access to STEM is crucial
Joining the call, UN Women reiterated the importance of ensuring every girl has safe and meaningful access to digital technology and ICTs.
In a statement marking the Day, the agency said they were inspired by young activists such as 18-year-old Ana Vizitiv from the Republic of Moldova, whose work promotes gender equality in ICT and STEM, and by role model and entrepreneur 20-year-old Yordanos Genanaw from Ethiopia, who participated in the African Girls Can Code initiative and is now developing a website and coaching others.
"These young women are using their skills to inspire other girls to pursue coding and basic IT skills, regardless of gender biases", the statement continued.
Reminding that girls' access to, and engagement in STEM subjects, is more crucial now than ever – especially after the COVID-19 pandemic and multiple crises in countries across the world have created repeated challenges to young women and girls to learn, earn and connect – UN Women reiterated the importance of technology as a solution to access essential services and information.
Technology also helps them communicate in school, keep in touch with friends and relatives and as a key aspect of their autonomy and future prospects.
Persistent negative stereotypes
A recent study by UN Women and ITU shows that girls access digital technology at a later age than boys, and that their use of this technology is more often curtailed by their parents.
In addition, young women and girls are disproportionately exposed to online and ICT-facilitated violence and harassment, which can negatively impact their physical, mental, and emotional well-being, and influence how they access and use digital tools for the rest of their lives, UN Women added.
Built upon the idea that "every girl has the right to be connected and safe, and to play her part in shaping a more equal, green and tech-driven future", the UN Secretary-General has called for a global digital compact for improved digital cooperation.
The Generation Equality Action Coalition for Technology and Innovation for Gender Equality is bringing together governments, tech companies, the UN System, civil society organizations and young people, for a more equal and diverse digital transformation, including by preventing and eliminating online gender-based violence.
Marking the Day, UN Deputy Secretary-General Amina Mohammed called for an end to systemic barriers: "Girls continue to face cyber bullying and threats, and a lack of access due to digital divide", she said on Twitter, asking for a transformation in tech and innovation, to be "equitable, safe and accessible".
Across the UN system, agencies spoke up for gender equality in STEM. The UN cultural agency UNESCO called for the empowerment of young girls in ICT, so they can have a future lead in the workplace. The UN refugee agency mentioned the importance of not forgetting the digital access for refugees, and the Food and Agriculture Organization (FAO) reiterated the need to guarantee better access to digital technologies, for rural women and girls.
Join the digital revolution
The global celebration and associated worldwide Girls in ICT Day events underline ITU's commitment to encourage girls and young women everywhere to consider pursuing STEM career paths.
To date, over 600,000 girls and young women have taken part in more than 12,000 celebrations of Girls in ICT Day in 195 countries worldwide.
"All over the world, girls and young women want to join the digital revolution. When we remove barriers of access and safety, women and girls can make remarkable contributions to, and be empowered by, ICTs. To put it simply: tech needs girls, and girls need tech," said Doreen Bogdan-Martin, Director of ITU's Telecommunication Development Bureau."
Changing the conversation about science through citizen communicators
Initiatives to help citizen science projects communicate about their results are paving the way for ordinary people to take the lead as effective and trustworthy science communicators. 
While citizen science is blossoming, partly as a result of social media, so too are the channels we use to communicate. In response, we sometimes create a filter bubble around ourselves, tending to gravitate towards communications that reinforce our own view of the world while blocking out others.
Selective listening
The tendency towards selective listening prevents consensus-forming on the big issues of our time. At its worst, misinformation, fake news and bias infiltrate the discussions and undermine trust.
Dr Jason Pridmore, Associate professor at the Erasmus School of History, Culture and Communication, is coordinating the TRESCA project that looks at how to develop trust in science through improved communication about scientific discoveries.
While his team did encounter a growing distrust in established institutions and media, the news is not all bad.
'We tend to trust our friends and family, their political viewpoints or their perspectives on science, before we actually go to the next step of looking at science communicators,' said Dr Pridmore.
At the same time, his team also found that we have a surprisingly high willingness to factcheck a piece of information.
'People don't just willingly listen to everything. They have become a bit more cautious,' he said. 'I think the COVID-19 pandemic has made us question the information we receive, and people are willing to fact check and see things for themselves.'
Quality counts

The TRESCA project partnered with Kurzgesagt – In a Nutshell, an animation studio and YouTube channel with over 18 million subscribers.
Using stylised animations, the German-based Kurzgesagt channel specialises in explaining complex scientific topics in an easily understandable way. The channel's videos have had nearly 2 billion views.
On the subject of challenges faced by experts and science communicators, Kurzgesagt created a highly successful video about science communication with more than 9 million views at time of writing.
'One of our most interesting findings was that the degree of production actually correlates in our research with the trust that we have,' said Dr Pridmore. Kurzgesagt's world-class animations and production values have a direct effect on how much trust people place in them.
Rosa Arias is CEO & founder of scienceforchange.eu and coordinator of the NEWSERA project which aims to boost the potential of citizen science as a tool to communicate about science. She agrees that prioritising high quality and tailored communication material is key, in particular for citizen science projects.
'As citizen science practitioners, you need to know how to communicate effectively with the citizens if you want to engage them, with policy makers if you want to have impact on policy, with industry if you want to get them on board, and with fellow scientists to share and validate data,' Arias said. 'This means you need to adapt your messages, your channels, your strategies all the time.'
All subjects apply
There are 38 citizen science initiatives taking part in the NEWSERA project, based in Spain, Italy and Portugal. The multitude of topics they address demonstrates that a citizen science approach can be applied to a surprisingly wide range of societal challenges and scientific fields, including social sciences and humanities.
RiuNet, for example, is a citizen science app that guides citizens in diagnosing the ecological status of a river. This data can contribute to better management and conservation of freshwater.
Genigma involves citizens in the construction of genomic reference maps that will help researchers understand which parts of the human genome play a role in the development of cancer.
The Cities at Night project invites people to explore a catalogue of nocturnal images of cities and help classify them. This can have implications in the field of human health, light pollution and ecology.
'The projects generate a lot of data that is not immediately accessible for citizens. But the data is relevant for society because they address matters of concern for citizens,' said Arias.
NEWSERA helps projects come up with tailored communication plans with indicators to measure the effectiveness and impact of the communication activities towards specific target audiences.
This support helps projects understand how to present and communicate their findings in a way that makes it more digestible to the public, scientists, policymakers and industry.
Tapping into the personal dimension
With an engineering background, Arias is an expert in odour pollution from industrial sources. She developed an app, OdourCollect, that gives people the ability to record their perception of odours, wherever they are, so it can be monitored and acted on.
'With a subject like odour pollution, citizens get engaged because they are concerned about the kind of pollution they are exposed to in their daily life and they want to do something about it,' Arias said. 'And by using an app like OdourCollect, citizens become science communicators themselves.'
Active participants use communication differently than scientists, journalists or policymakers would, with messages that are targeted to fellow citizens.
'They also use different channels,' said Arias. 'For example, they talk with each other in their neighbourhood on a daily basis.'
The personal dimension citizen science brings to science communication is also highlighted by Silke Voigt-Heucke. She is responsible for citizen science research at Berlin's Museum für Naturkunde.
'For trust, you need to build personal relationships, and that's why local citizen science initiatives are so important,' said Voigt-Heucke. 'They can help people meet around one activity that might be decoupled from all the other things that divide them.'
Science is open
'Citizen science projects can show how science is open for suggestions and ideas and co creation,' she said.
She coordinates the development of the EU-Citizen.Science project, a platform to connect all existing citizen science projects in Europe.
'The idea was that the platform would be a network of networks,' said Voigt-Heucke. In the past decade, citizen science has become established all across Europe. Projects have achieved important funding and many national platforms have been established.
'What was lacking was one platform that could connect them all,' she said.
NEWSERA will use the EU-Citizen.Science platform as an open access repository for the communication blueprints they will produce. The blueprints are detailed guidelines about how to communicate about citizen science results and benefits that practitioners and curious citizens can consult.
'This helps citizen science practitioners feel they are not alone anymore,' said Arias.
The research in this article was funded by the EU. This article was originally published in Horizon, the EU Research and Innovation Magazine.