The battle for Iran: Policy or regime change?
Iran, in the latest of a series of incidents on its western and south-eastern borders, said it had disbanded a Pakistan-based cell of ant-Shiite militants in a clash this week on the Iranian side of the border.
The clash, shrouded in mystery like similar past incidents in the ethnic Baloch province of Sistan and Baluchistan and Kurdish areas in the West, occurred amid mounting speculation that the Trump administration, backed by Saudi Arabia and Israel, is striving for regime change in Tehran.
Iran and Jaish-al-Adl (the Army of Justice), a splinter group that traces its roots to Saudi-backed anti-Shiite groups in Iran, issued contradictory statements about the incident. Iran said three militants and two of its Revolutionary Guards were killed in the incident. Jaish-al-Adl claimed it had killed 11 Guards while suffering no losses.
US and Israeli officials insist that their anti-Iranian moves aim to increase domestic pressure on Iran to change its policies at a time that the country is witnessing multiple protests related to economic policies and water shortages rather than at regime change.
US and Israeli officials, including Secretary of State Mike Pompeo and Prime Minister Benyamin Netanyahu, have resorted to social media to support the protests.
At the same time, debate within the Trump administration pits proponents of regime change like national security advisor John Bolton, backed by Mr. Netanyahu, against those that believe that domestic pressure is pushing the Iranian regime to the brink and simply needs a degree of encouragement.
In a series of tweets, Mr. Pompeo supported Iranian protesters and charged that "Iran's corrupt regime is wasting the country's resources on Assad, Hezbollah, Hamas & Houthis, while Iranians struggle."
Mr. Pompeo's comments were echoed in one of several video clips by Mr. Netanyahu, celebrating the brilliance of Iranians and their achievements in technology. "So why is Iran so poor? Why is unemployment so rampant? The answer is in two words: the regime. Iran's dictators plunder the country's wealth… The Iranian people are the ones that suffer," Mr. Netanyahu said.
The messages appeared to be the result of a joint US-Israeli working plan drafted late last year to counter Iran with covert as well as diplomatic actions.
A participant before joining the Trump administration, Mr. Bolton this year stayed away from an annual gathering in Paris of the Mujahedeen-e-Khalq, a controversial Iranian opposition group that since being dropped from US, Canadian and European terrorism lists has garnered significant support in Western political, military and security circles.
There is widespread doubt that the Mujahedeen, that advocates the armed overthrow of the Iranian regime, commands popular support in Iran.
That did not stop President Trump's personal lawyer, Rudolph Giuliani, and former House of Representatives speaker and Trump ally, Newt Gingrich from attending alongside former US officials, former Canadian Prime Minister Stephen Harper and European politicians. The US State Department said the Americans were not representing the administration.
"This president does not intend to turn his back on freedom fighters… When the greatest economic power stops doing business with you, then you collapse … and the sanctions will become greater, greater and greater," Mr. Giuliani told the rally.
The recent clash with militants as well as the rally occurred as Iranian President Hasan Rouhani was visiting Europe to shore up support for the 2015 international nuclear agreement that has been in jeopardy since Mr. Trump withdrew the United States from the accord in May and re-imposed sanctions on the Islamic republic that would affect non-European entities that continue to do business with it. Europe, Russia and China have vowed to honour the agreement.
In a mysterious twist, German, Belgian and French authorities arrested an Iranian diplomat, a couple of Iranian descent, and three suspected accomplices on suspicion of planning to bomb the Mujahedeen's Paris rally.
It was not clear why Iran would want to jeopardize Mr. Rouhani's trip as well as international support for the nuclear deal by bombing a group that has little domestic support unless Iranian hardliners saw it as a way of further weakening the reformist president.
"How convenient: Just as we embark on a presidential visit to Europe, an alleged Iranian operation and its 'plotters' arrested. Iran unequivocally condemns all violence & terror anywhere and is ready to work with all concerned to uncover what is a sinister false flag ploy," tweeted Iranian foreign minister Javid Zarif.
With little known about the most recent clash and earlier incidents, it remains difficult to establish whether there is a pattern even though circumstantial evidence suggests it is a possibility.
Saudi Arabia's powerful crown prince, Mohammed bin Salman vowed last year that the battle between his kingdom and the Islamic republic would be fought "inside Iran, not in Saudi Arabia."
Former Saudi intelligence chief and ambassador to Britain and the United States, Prince Turki al-Faisal, who is believed to often air views held by Prince Mohammed, shined, like Mr. Bolton, with his absence at this year's Mujahedeen gathering but told the group in preceding years that "I, too, want the fall of the regime."
A Saudi think tank, the Arabian Gulf Centre for Iranian Studies (AGCIS), believed to be backed by Prince Mohammed, that has since rebranded itself as the International Institute for Iranian Studies, called last year in a study for Saudi support for a low-level Baloch insurgency in Iran. There is no solid evidence that the plan has been translated into policy.
In the study, Mohammed Hassan Husseinbor, a Washington-based Baloch lawyer, researcher and activist, argued that the "Saudis could persuade Pakistan to soften its opposition to any potential Saudi support for the Iranian Baluch… The Arab-Baluch alliance is deeply rooted in the history of the Gulf region and their opposition to Persian domination," Mr. Husseinbor said.
Pointing to the vast expanses of Sistan and Baluchestan, Mr. Husseinbor went on to say that "it would be a formidable challenge, if not impossible, for the Iranian government to protect such long distances…in the face of widespread Baluch opposition, particularly if this opposition is supported by Iran's regional adversaries and world powers."
Pakistani militants have claimed that Saudi Arabia in the last year stepped up funding of militant madrassas or religious seminaries in Balochistan that allegedly serve as havens for anti-Iranian fighters.
Said Iran scholar Ahmad Majidyar: "Iran's south-eastern and north-western regions – home to marginalized ethnic and religious minorities – have seen an uptick in violence by separatist and militant groups… Sistan and Baluchestan can be a breeding ground for local militant and separatist movements as well regional and international terrorist groups."
Has Assad succeeded in overcoming the Syrian crisis?
A series of revolutions swept through the Arab region. The first torch was from Tunisia when protester Mohamed Bouazizi burned himself in opposition to the regime of Zine El Abidine Ben Ali. This wave of revolts led to the overthrow of many Arab regimes and leaders in Tunisia, Egypt, Libya and other Arab countries. There has been a state of destruction, displacement and economic collapse in the countries affected by the revolutions, a lot of killing, torture and political division, as well as the penetration of terrorist groups in the Arab world.
The revolution began in the form of peaceful protests, but soon developed using violence between the Syrian army and opposition groups. Over time, the Syrian opposition was divided into a peaceful opposition aimed at overthrowing the Assad regime through diplomatic means and the armed opposition, which was divided into several factions: the Free Syrian Army, Jabhat al-Nusra and ISIS, as well as other armed factions.
This difficult situation brought the Syrian regime into a stage of internal popular and military pressure, which led to a request for military assistance from Russia. Russia responded to Assad's request and defended the Syrian regime in earnest. Russia, which had good relations with the Libyan regime, did not veto the UN Security Council in favor of the Gaddafi regime. In the Syrian crisis, however, Russia and China have vetoed the UN Security Council in favor of the Assad regime, and they defended the Syrian regime in international forums.
Russia, which has historical ties with the Syrian regime, regards Syria as an extension of its strategic interests in the Middle East. Evidence of this is the presence of Russia's military base in Syria, which is Russia's only military base in the Middle East. Iran also stood by the Syrian regime in its war, and there was constant coordination between the Syrian and Iranian leaderships. On the other hand, the United States, Saudi Arabia and Turkey demanded that Syrian President Bashar al-Assad step down and replace the existing regime with a new regime. The United States has repeatedly threatened military intervention to strike the Syrian regime, but the American threat has always been matched by a Russian willingness to retaliate, creating a balance of power on the Syrian battlefield.
Russia's active support of the Syrian regime and its allies' support led to Assad's steadfastness, despite widespread international dissatisfaction with this outcome. Syria's political position has not yet changed, but the Syrian-Russian-Chinese-Iranian alliance has been strengthened. Many military analysts believe that what happened in Syria cannot be repeated with other countries. The most important reason is Syria's strategic geographic position and the need for a regime like Assad to govern Syria for the time being.
The Assad regime has not collapsed, but there has been an internal and international resentment that did not exist in the past. This is expected to happen because of the nature of the Syrian regime's alliances and the division of the region between an eastern and a Western axis. But the Assad regime has been able to withstand and maintain its position in the face of the severe crisis in Syria.
The Syrian regime must work hard to involve the Syrian opposition in government and form a government that includes all strata of Syrian society so as not to feel a large segment of the Syrian people injustice, and must increase the margin of freedom in the country. These steps should change the perception that prevailed towards the Syrian regime, and lead to its acceptance internally and internationally in the next stage.
Landing in Riyadh: Geopolitics work in Putin's favour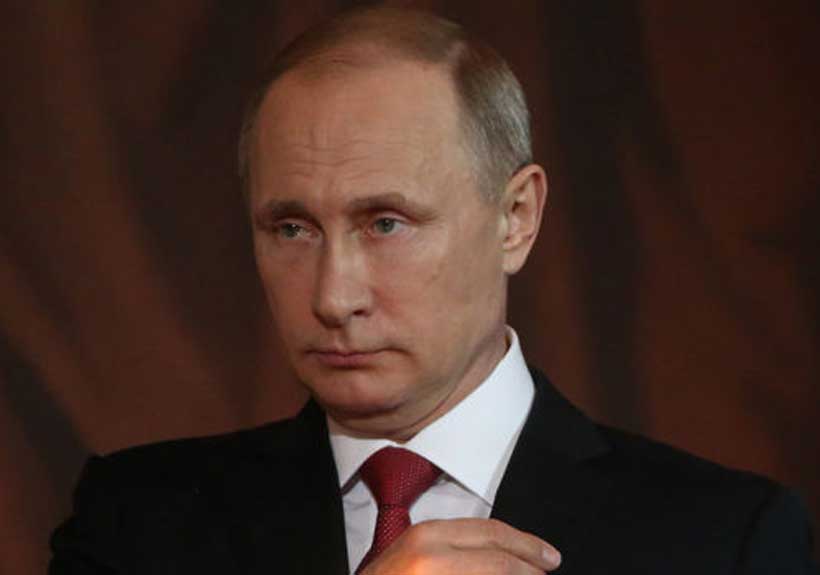 When Russian President Vladimir Putin lands in Riyadh this week for the second time in 12 years, his call for endorsement of his proposal to replace the US defense umbrella in the Gulf with a multilateral security architecture is likely to rank high on his agenda.
So is Mr. Putin's push for Saudi Arabia to finalize the acquisition of Russia's S-400 anti-missile defense system in the wake of the failure of US weaponry to intercept drones and missiles that last month struck key Saudi oil installations.
"We are ready to help Saudi Arabia protect their people. They need to make clever decisions…by deciding to buy the most advanced S-400 air-defence systems. These kinds of systems are capable of defending any kind of infrastructure in Saudi Arabia from any kind of attack," Mr. Putin said immediately after the attacks.
Mr Putin's push for a multilateral security approach is helped by changing realities in the Gulf as a result of President Donald J. Trump's repeated recent demonstrations of his unreliability as an ally.
Doubts about Mr. Trump have been fuelled by his reluctance to respond more forcefully to perceived Iranian provocations, including the downing of a US drone in June and the September attacks on the Saudi facilities as well as his distancing himself from Israeli prime minister Binyamin Netanyahu following last month's elections, and most recently, the president's leaving the Kurds to their own devices as they confront a Turkish invasion in Syria.
Framed in transactional terms in which Saudi Arabia pays for a service, Mr. Trump's decision this week to send up to 3,000 troops and additional air defences to the kingdom is likely to do little to enhance confidence in his reliability.
By comparison, Mr. Putin, with the backing of Chinese president Xi Jinping, seems a much more reliable partner even if Riyadh differs with Moscow and Beijing on key issues, including Iran, Syria and Turkey.
"While Russia is a reliable ally, the US is not. Many in the Middle East may not approve of Moscow supporting Bashar al-Assad's regime, but they respect Vladimir Putin for sticking by Russia's beleaguered ally in Syria," said Middle East scholar and commentator Mark N. Katz.
In a twist of irony, Mr. Trump's unreliability coupled with an Iran's strategy of gradual escalation in response to the president's imposition of harsh economic sanctions in a bid to force the Islamic republic to the negotiating table appear to have moderated what was perceived as a largely disastrous assertive and robust go-it alone Saudi foreign and defense policy posture in recent years.
While everyone would benefit from a dialling down of tensions between Saudi Arabia and Iran, Mr. Trump's overall performance as the guarantor of security in the Gulf could in the longer term pave the way for a more multilateral approach to the region's security architecture.
In the latest sign of Saudi willingness to step back from the brink, Saudi Arabia is holding back channel talks for the first time in two years with Iranian-backed Houthi rebels in Yemen. The talks began after both sides declared partial ceasefires in the more than four year-long Yemeni war.
The talks potentially open the door to a broader Russian-sponsored deal in the context of some understanding about non-aggression between the kingdom and Iran, in which Saudi Arabia would re-establish diplomatic relations with Syria in exchange for the Islamic republic dropping its support for the Houthis.
Restoring diplomatic relations and reversing the Arab League's suspension of Syrian membership because of the civil war would constitute a victory for Mr. Al-Assad's main backers, Russia and Iran. It would grant greater legitimacy to a leader viewed by significant segments of the international community as a pariah.
A Saudi-Iranian swap of Syria for Yemen could also facilitate Saudi financial contributions to the reconstruction of war-ravaged Syria. Saudi Arabia was conspicuously absent at last month's Rebuild Syria Expo in Damascus.
Mr. Putin is likely to further leverage his enhanced credibility as well as Saudi-Russian cooperation in curtailing oil production to boost prices to persuade Saudi Arabia to follow through on promises to invest in Russia.
Saudi Arabia had agreed to take a stake in Russia's Novatek Arctic-2 liquefied natural gas complex, acquire Sibur, Russia's largest petrochemical facility, and invest an additional US$6 billion in future projects.
Russian Energy Minister Alexander Novak predicted that "about 30 agreements and contracts will be signed during President Putin's visit to Saudi Arabia. We are working on it. These are investment projects, and the sum in question is billions of dollars."
In anticipation of Mr. Putin's visit, Russia's sovereign wealth fund, the Russian Direct Investment Fund (RDIF), said it was opening its first overseas office in Riyadh.
RDIF and the kingdom's counterpart, the Public Investment Fund (PIF), are believed to be looking at some US$2.5 billion in investment in technology, medicine, infrastructure, transport and industrial production.
The Russian fund is also discussing with Aramco, the Saudi state-owned oil company, US$3 billion in investments in oil services and oil and gas conversion projects.
Saudi interest in economic cooperation with Russia goes beyond economics. Ensuring that world powers have an increasing stake in the kingdom's security is one pillar of a more multilateral regional approach
Said Russian Middle East expert Alexey Khlebnikov: "Clearly, the recent attacks on Saudi Arabia's oil facilities have changed many security calculations throughout the region."
No peace for Kurds: Rojava still under attack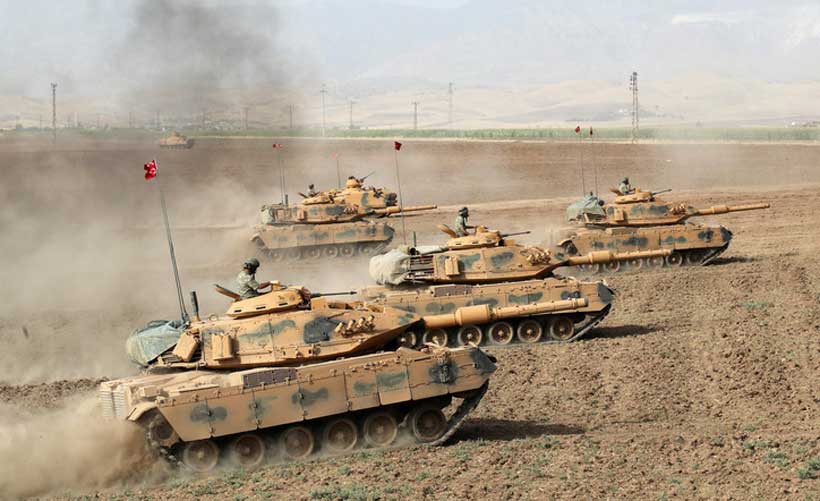 The Amazon is still on fire. The "lungs of the Earth" are hardly breathing while the flames are threatening people and nature reserves. As long as we do not see with our own eyes the burnt trees, the endangered species and the indigenous tribes fighting to save their dying forest, we seem incapable to understand the actual consequences.
Thousands of miles away from this environmental catastrophe, a different kind of tragedy is waiting to happen. Rojava-Northern Syria Federation — the self-declared autonomous region that Kurdish people managed to carve out in northeastern Syria during the Civil war — is burning again.
On September 24, Turkish president Recep Tayyip Erdoğan made a controversial speech to the United Nations General Assembly and proposed to create a "safe zone" in the north of Syria, in order to resettle up to 2 million Syrian refugees. He is hoping to establish a peace corridor with a depth of 32 kilometers and a length of 480 kilometers, which would easily turn the area into the world's largest refugee camp. Despite the seemingly humanitarian purposes, this might represent the umpteenth attempt to destroy the Kurdish dream of an independent democratic enclave.
It is undeniably clear, in fact, how Turkey could take advantage of the situation: Erdoğan's spokesman Ibrahim Kalin has already claimed that Ankara's aim is also to clear the borders from "terrorist elements."
The People's Protection Units and the Women's Protection Units (YPG/YPJ), which — along with the Syrian Democratic Forces (SDF) — played a key role in the fought against the Islamic State of Iraq and the Levant (ISIL), are the official army of Rojava but currently designated as terrorist organizations. These armed groups, in fact, are considered as an extension of the Kurdistan Workers' Party (PKK), the far-left militant and political organization founded in 1978 by Abdullah Öcalan and often involved in armed clashes with Turkish security forces.
Kurdish people are about to be left alone once again and the recent decisions of the White House trigger alarm in the whole Middle East.
On October 7, president Donald Trump announced that the United States — so far the main financer, trainer and supporter of Kurds — would start pulling troops out of those territories, although it would not constitute a full withdrawal.
Pentagon spokesman Jonathan Hoffman said that "The Department of Defense made clear to Turkey — as did the president — that we do not endorse a Turkish operation in Northern Syria," and that "The US Armed Forces will not support, or be involved in any such operation."
Mazlum Kobanê, the commander in chief of the SDF, announced that they will protect Syrian's borders and fight back against Ankara's army. Since the majority of Kurdish cities are located in this area, it is not difficult to understand how potentially devasting this ongoing operation could be.
Turkish assault is going to begin from the city of Gire Spi/Tell Abyad, once controlled by the so-called Caliphate and captured in 2015 by the YPG during the Tell Abyad offensive. The cities of Qamishli, Derek/Al Malikiya, Tell Tamer and Kobanê/Ayn al Arab are next to become target of air strikes and artillery fire as well.
It is no coincidence that shortly after the siege of Kobanê, Kurdish forces directed their efforts towards Tell Abyad, being such a strategic site for ISIL militias. The city, in fact, was better known in the West as the "Jihadi Highway", a de-facto corridor for foreign fighters. In the chaos caused by the fighting, jihadists would surely try to regain strength and Turkish move is serving the cause.
At the Al-Hol camp — a huge detention female camp near Al-Hasakah — numerous riots have occurred in the past few weeks, and the managers of the structure believe that the women held in the prison — former jihadi brides — might be the vehicle for renewed forms of radicalization.
In view of the fact that US officials confirmed that they will not intervene nor will they seize control of those prisons, Kurdish forces called Washington's move "a stab in the back". Meanwhile in Raqqa, ISIL militants are still carrying out suicide bombing attacks against SDF positions.
Shervan Derwish, official spokesman of the Mambij Military Council, has expressed his concern with a very touching message on Twitter.
The YPG and YPJhave fought in many historical battles and their solitary resistance during the last Turkish Afrin offensive in January 2018 became a symbol of their resilience.
On the other hand, Turkey's army will be backed by their well-known rebel allies: "The Turkish military, together with the Free Syrian Army (FSA), will cross the Turkish-Syrian border shortly, "wrote Fahrettin Altun — Turkey's communications director — in a Washington Post column. Numerous military groups are active in the region and, although their nature is still debated, there are evidence of many connections with jihadi-inspired organizations.
Working in cooperation with the SDF, Rojava's cantons are ready to resist and defend their independence, but Trump's decision sounds like a betrayal.
If forests are burning, so will be democracy in Syria. The Rojava project is in imminent danger, and this time there will be no mountains for the Kurds to seek refuge in. Here in the West we are blessed not to directly witness the destruction of both tragedies, but it is still up to us whether to look those flames in the eye or remember them as the unique environments they actually were.
In loving memory of Mehmet Aksoy, who dedicated his life to the Kurdish cause.