Can the 2018 Elections Truly Reshape Mexico?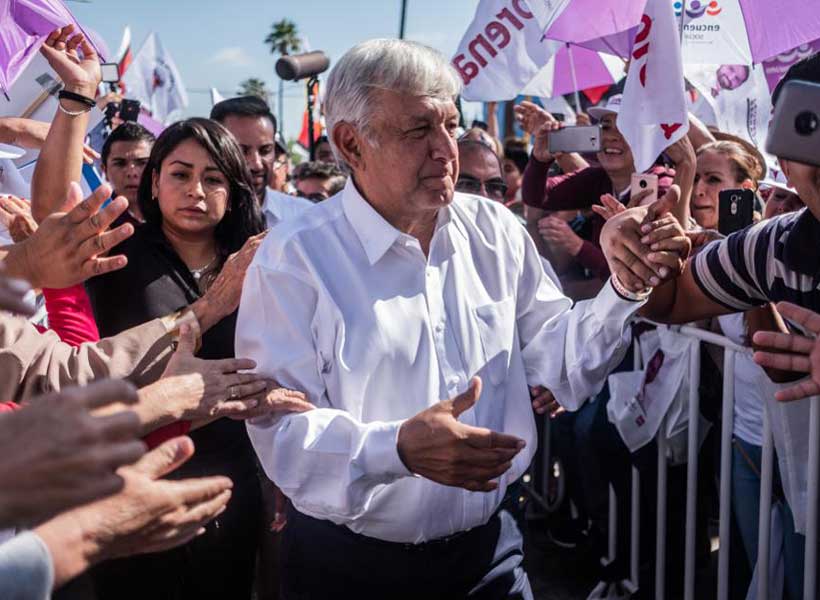 On Sunday July 1st Mexican voters headed to the polling stations oh what has been the largest election in Mexican contemporary history: Over 3400 seats were out for grabs at local, state, and federal levels, including the president of the country and the whole Congress.
This election should also be remembered for other aspects equally pressing: Personal backbiting from all political parties, and the second one leaving 113 candidates from all political parties murdered prior to the Sunday elections. An unprecedented event yet unaddressed throughout the political campaigns by every candidate. Mexico is also has the lowest levels of faith in democracy.
An approximate of 62% of electorate turned out to vote in this past elections. While still a decent figure, it still shows that winners in recent elections have been unable to attract a significant number of the electorate in Mexico. The total of the nominal list for this 2018 election was 85, 953,712 million people; 63.45% of those turned out to cast their votes. (54, 537, 000 million people approximately) The virtual winner, Andrés Manuel López Obrador (AMLO) obtained 52.96% of the votes, which mean 28, 359,567 million people elected the future president of the country, not even a third of the total nominal list. This is a result that has been present in the last 4 presidential elections and that should not be dismissed at all.
What is evident though is that this result brought to the forefront of the political agenda that Mexican voters are so fed up with the ruling class that they have decided to take a chance the only option that was left trying. This, again, should not be taken lightly, the National Regeneration Movement (MORENA) and its candidate AMLO did not win supporters and votes because of his proposals for national policies. A large portion of the people that casted their vote for him did it as a punishment vote out of sweeping, profound frustration to the last 3 administrations.
AMLO's victory ushers a four-year old party into the presidential seat with practically little governing experience and whose outsized leader has promised to radically and peacefully transform the country. Among his campaign promises are prevalence of the rule of law and democracy; rule with honesty and end privileges and immunities; decentralisation of ministries; fix the prices of agricultural products; deal with the energy crisis; eliminate corruption; fight insecurity and poverty; economic development controlled by the state; guaranteed jobs and access to free education to youngsters with a monthly stipend; paid apprenticeships to those currently not studying nor working; increase the pension of the elderly; guarantee 100% admission rates to university studies; and live humbly.
While on paper, these policies look certainly promising, AMLO has made seemingly contradictory statements throughout his political career and during his campaign. He has also steered clear of declaring a firm stance on many matters and avoided going into concrete ideas as to how he plans to achieve his campaign promises. While he has claimed to be in favour of transforming Mexico radically, his post-election speeches hint that he will hardly pursue a rapid and revolutionary upheaval to shock the system to the core. One of those contradictions is that whilst he has promised repeatedly that he will uproot corruption and live humbly, he has send signals he refers to everyone else but himself and his inner circle: He is backed by the multimillionaire Alfonso Romo; he postulated former mining union leader Napoléon Gómez Urrutia accused of stealing millions of pesos from workers to the Senate, and various family members of former Teacher's Union Elba Esther Gordillo are among MORENA's supporters.
While this is indeed a seismic change, it is still to early to brand it as the final step in the consolidation of Mexican democracy and the end of party rule as we know it, or at least the end of the Institutional Revolutionary Party (PRI). The same was argued after the elections of 2000 and 2006, and the party was able to canalise the errors of the back then incumbent administration. Secondly, MORENA as a political organisation, despite claiming it is not a political party, it resembles in every way one, and in many aspects emulates the practices of the former hegemonic PRI party: one man at the top – AMLO, and dubious, non- transparent practices to select their candidates to governmental positions. Thirdly, there is no real ideological party affiliation in Mexico – Majority of the Mexican electorate do not vote for concrete political parties ideologies, as the election of AMLO shows, they voted for him because there was nobody else they considered better to vote for. Lastly, the long-criticised clientelism, nepotism and opacity that characterised PRI for 71 years are present not only in the rest of the political organisations but in society as a whole. Many of MORENA members were previously affiliated to other political parties and decided to get on MORENA's bandwagon in search of a governmental post they considered unattainable with their former political parties. The old authoritarian system has been preserved out of convenience and this is the main hurdle to overcome.
How will a Mexico ruled under AMLO look like? That is one of the most pressing questions in the immediate aftermath of the elections. There are still many open-ended questions as  to which AMLO will govern: The pragmatist or the firebrand one. It is still up in the air whether some of the inconsistencies, incongruencies,  flip flops, ironies, choice of candidates, and lack of clarity regarding his policies were an electoral tactic or a worrisome trait. It will not be until he takes office that we will be able to grasp a more granular understanding  of his ruling style.
AMLO will also have to rule a country mourning over 150,000 people murdered over the last 18 years and face a tightening grip over oil pipelines by criminal organisations as well as the uncontrolled spiral of violence in the country.  His administration will coincide with the increasingly fragile and deteriorated relations with the United States, and many of AMLO's proposals to deal with security may be further tied up by Trump, especially if he is unable to curb down insecurity in the short term. The Mexican government still relies on the US intelligence data to catch criminals.  Mexico's next president needs to fully understand the motivations behind Trump's view of Mexico. For him it is a personal issue imbued by a political electoral dynamics crucial to mobilising his base. Arguing that the strategy should be to make Trump respect Mexico is not only a Panglossian attitude but it is doomed to failure. Both leaders stand today at crossroads and they can either be partners in success or accomplices in failure.
It's Back to "Rocket Man": Trump Steadily expanding risks of a Nuclear war With North Korea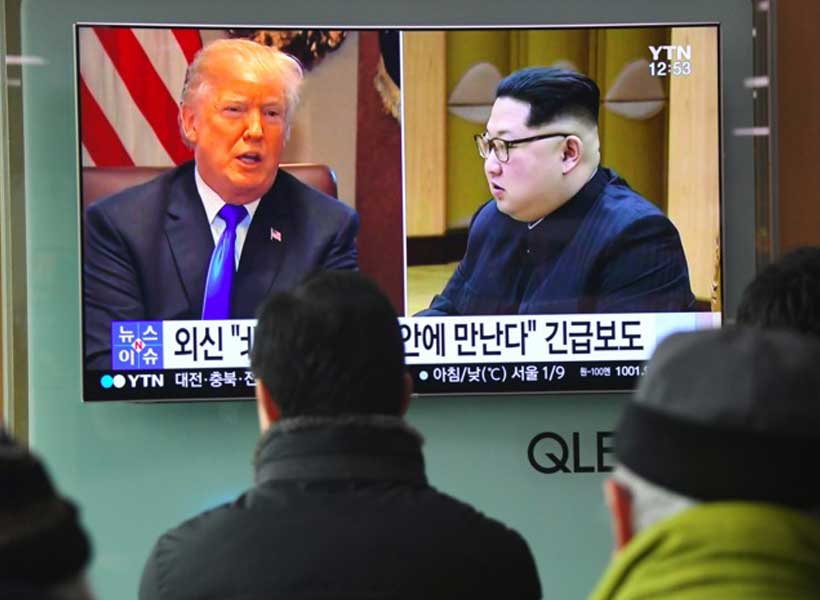 "Fools, visionaries, sufferers from delusions, neurotics and lunatics have played great roles at all times in the history of mankind, and not merely when the accident of birth had bequeathed them sovereignty. Usually, they have wreaked havoc."-Sigmund Freud
"We fell in love" crowed Donald Trump about Kim Jung Un, after their Singapore summit back in June 2018. But this grotesquely curious romance was destined not to last. In fact, since early December 2019, it's been consistently retrograde, back to Trump's nonsensical recriminations; that is, to the American president's conspicuously demeaning reliance upon childish epithets.
But to what conceivable strategic purpose? Once again, at least for the still-dissembling White House, it's not about substantive geopolitical threats. Instead of purposefully enhancing American diplomatic leverage – which might actually make some bargaining sense – it's just about "rocket man."[1]
Even at this late point, objective strategic analyses are altogether necessary. Leaving aside the obvious futility of launching ad hominem insults as allegedly productive diplomacy, any upcoming crisis decision-making processes between Washington and Pyongyang will be shaped by Kim Jung Un's unswerving commitment to personal military power. Inevitably, the flagrantly simplistic notion that this North Korean dictator would ever consider trading off the most visibly tangible implements of such power for presumptive national economic benefits is erroneous on its face.
In strategic matters, truth is always exculpatory. North Korea's nuclear arsenal is irreversible. Prima facie, "denuclearization" remains an unrealizable goal – a bitterly naive and conveniently distracting fiction.[2]
What next? The best case scenario available to the United States must now be a mutually acceptable relationship of stable nuclear deterrence. Still, there will be various "potholes" and recurrently unpredictable nuances. Going forward, a generally understated but particularly serious sub-risk for both the United States and North Korea will concern inadvertent nuclear war.
Oddly enough, the actual level of public concern about such prospectively grievous conflict – at least from the standpoint of palpable population fears – remains incommensurately small.
Now what? To begin, President Trump must carefully approach these complex issues at a suitably conceptual level. Then inter alia, it would become easier for Trump and his advisors to understand that the specific nuclear war risks posed by inadvertence must be carefully differentiated from the expected hazards of any deliberate nuclear war. The particular hazards of an intentional nuclear war could stem only from those Washington-Pyongyang hostilities that had been purposely initiated with nuclear weapons and/or deliberately responded to with nuclear weapons.
Moreover, this argument holds whether such unprecedented military actions were undertaken to achieve some form of strategic surprise, or as the result (expected or unexpected) of North Korean enemy irrationality.[3]
There is more. In any deliberate nuclear war scenario, and before any presidential ordering of an American preemption,[4]the expressly designated North Korean leadership would need to appear to US intelligence as(a) operationally nuclear and (b) psychologically irrational. Without this second expectation, any US preemption against an already-nuclear North Korean adversary would be irrational.
Trump, therefore, must continuously monitor not only relevant North Korean nuclear assets and capabilities, but also the substantially intangible mental health (decision-making) characteristics of Kim Jung Un. Although some might mock this second intelligence imperative as unnecessary or even impossible, it nonetheless remains conceivable that the authoritative dictator in Pyongyang could sometime choose to pretend irrationality. What then?
In fact, as we already well know, it is only Kim Jung Un's counterpart in the White House (and not Kim himself) who has mused publicly about the potential rationality of pretended irrationality and who (until recently) took evident pleasure in claiming that the two presidents once "fell in love" back in Singapore.
When the US president and his latest batch of national security advisors consider the co-existing and fearful prospects of an inadvertent nuclear war with North Korea, their primary focus should remain oriented in institutional directions. This means attention to the expected stability and reliability of Pyongyang's command, control and intelligence procedures. Should it be determined that these "C3I" processes display unacceptably high risks of mechanical/electrical/computer failure; indecipherable pre-delegations of nuclear launch authority; and/or unpredictable/unreliable launch-on-warning procedures (sometimes also called "launch-on-confirmed-attack"), a still-rational American president could then feel a more compelling need to consider an appropriate preemption.
A complex factor in any such decision-making process would be the apparent advent of hypersonic weapons in North Korean arsenals, and the extent to which any such ominous emergence was being suitably paralleled in American arsenals.
At this already advanced stage in North Korean nuclear military progress, the probable costs to the United States and certain of its allies accruing from any such defensive first-strike would be overwhelming and more-or-less "unacceptable." Somehow, this foresee ably urgent understanding seems to have escaped Donald Trump, who has stated publicly on several worrisome occasions that North Korean tests of short-range missiles "do not worry" him. Among other shortcomings, this blithe and shallow presidential observation suggests that Trump is focused only on direct (long-range) missile threats to the United States, and somehow remains continuously unmindful of escalatory possibilities.
These inherently bewildering prospects include the profoundly destabilizing impact of shorter-range missiles upon US regional allies.
In principle, at least, certain calculable preemption options cannot be dismissed out of hand. More precisely, any residual American resort to "anticipatory self-defense" could be nuclear or non-nuclear and could even be indicated without any express regard for Kim Jung Un's presumed rationality. Still, the well-reasoned cost-effectiveness of any US preemption would almost certainly be enlarged by any such carefully calculated presumptions.
What would be the most plausible reactions concerning a Trump-ordered preemption against North Korea? When all significant factors are taken into analytic account, Pyongyang, likely having no meaningful option to launching at least some massive forms of armed response, would intentionally target designated American military forces in the region and/or certain high-value South Korean armaments/personnel. President Trump, still assuming enemy rationality, should then expect that whatever its precise configuration of selected targets, North Korea's retaliatory blow would be designed in part to avoid any massive (including nuclear) American counter-retaliations.
All such high-consequence calculations would involve multiple adversarial policy intersections, some which could be genuinely "synergistic"[5] and would assume perfect rationality on all sides. If, for example, the American president should decide to strike first, the response from Kim Jung Un should then be expectedly proportionate,[6] that is, similarly massive. In this heuristic escalatory "game, "the willful introduction of nuclear weapons into any ensuing conflagration might not be dismissed by either "player."
What happens next?
As Swiss playwright Friedrich Durrenmatt has written, perhaps prophetically in this US-North Korea war scenario, "Sometimes, the worst does happen."
Noteworthy, too, at least at such a markedly uncertain and unprecedented point of prospective belligerency, any such game-changing introduction would more likely originate from the American side. This singular but all-embracing inference is based upon the understanding that while North Korea already has nuclear weapons and missile delivery vehicles (consequential weapons and delivery vehicles by definition), it is not yet prepared to seek "escalation dominance" vis-à-vis the United States. More precisely, for the moment, at least, it would seemingly be irrational for Pyongyang to launch its nuclear weapons first.
Sometime, at least in principle, Trump, extending his usually favored stance of an argumentum ad bacculum (an illegitimate appeal to force) could opt rationally for a "mad dog" strategy.[7]Here, the American president, following his just-ordered preemption, would deliberately choose a strategy of pretended irrationality.
There is more. Any such determined reliance, while intuitively sensible and expectedly compelling, could backfire, thereby opening up a slippery path to various unstoppable escalations. Such a self-propelling competition in risk-taking could also be triggered by the North Korean president, then pretending to be a "mad dog" himself. Significantly, any feigned irrationality stance by Kim Jong Un might be undertaken exclusively by the North Korean side, or in an unplanned "synergy" with the United States.
In all conceivable variants of crisis bargaining situations between Washington and Pyongyang, and even without any calculable synergies, highest-level decision-making processes would be resoundingly and meaningfully interdependent.
All this means, inter alia, greater levels of complexity for decision-makers to unravel and a measurably lesser significance assigned to any once-presumptive "love" relationship between the two adversarial presidents.
Regarding complexity, and in absolutely all possible bargaining postures, each side would have to pay reciprocally close attention to the anticipated wishes and intentions of Russia (Cold War II[8]) and China. Aptly, one must now inquire, does President Trump genuinely believe that China would find it gainful to support him in any pending nuclear crisis with North Korea? To answer such a query, it ought to become plain that Trump's still-ongoing and largely incoherent trade war with China will prove manifestly "unhelpful."
Immediately, relevant scenarios must be explicitly posited and dialectically examined.[9]If President Donald Trump's initial defensive first strike against North Korea were observably less than massive, for example, a still rational adversary in Pyongyang would likely take steps to ensure that its optimal reprisal was correspondingly limited. But if Trump's consciously rational and calibrated attack upon North Korea were (wittingly or unwittingly)launched against an irrational enemy leadership, the response from Pyongyang could then bean all-out retaliation.
This unanticipated response, whether a non-nuclear or non-nuclear-nuclear "hybrid" response, would be directed at some as yet indeterminable combination of US and allied targets.
Inevitably, by any sensible measure, this response could inflict starkly grievous harms.
It is now also worth considering that a North Korean missile reprisal against US interests and personnel would not automatically exclude the American homeland. However, should the North Korean president maintain a determinedly rational "ladder" of available strategic options, he would almost certainly resist targeting any vulnerable civilian portions of the United States. Should he remain determinably willing to strike targets in South Korea and/or Japan, he would still incur very substantial risks of an American nuclear counter-retaliation.
In principle, at least, any such US response would follow directly from this country's assorted treaty-based obligations regarding "collective self-defense."[10]
Such risks would be much greater if Kim's own aggressions[11]had already extended beyond hard military assets, either intentionally or as "collateral damage" brought unwittingly to soft civilian populations and/or infrastructures.
There is more. Even if the unimaginably complex game of nuclear brinksmanshipin Northeast Asia were being played exclusively by fully rational adversaries, the rapidly accumulating momentum of events between Washington and Pyongyang could still demand each "contestant" to strive relentlessly for escalation dominance. It is in the notably unpracticed dynamics of such an explosive rivalry that the prospect of an actual "Armageddon" scenario could plausibly be actualized.
"Sometimes," reminds Friedrich Durrenmatt, "the worst does happen."
This unprecedented outcome could be produced in unexpected increments of escalation by either or both dominant national players, or instead, by some sudden quantum leap in destructiveness undertaken by the United States and/or North Korea.
Looking ahead, the only predictable element of this foreseeable US-North Korea strategic game is this situation's irremediable and boundless unpredictability. Even under the very best or optimal assumptions of enemy rationality, all relevant decision-makers would have to concern themselves with potentially dense or confused communications, inevitable miscalculations, cascading errors in information, unauthorized uses of strategic weapons, mechanical, electrical or computer malfunctions and poorly-recognized applications of cyber-defense and cyber-war.
Technically, one further analytic distinction is needed between inadvertent nuclear war and accidental nuclear war. By definition, an accidental nuclear war would be inadvertent, but reciprocally, an inadvertent nuclear war need not necessarily be accidental. False warnings, which could be spawned by mechanical, electrical or computer malfunction, or by hacking,[12]would best fit under the clarifying narratives of an accidental nuclear war. Most worrisome, however, for all concerned, would be those forms of inadvertent nuclear war occasioned not by accident, but by confusion and/or miscalculation.
Irony is applicable. Such prospectively irremediable outcomes could be expressed though neither side had actually wanted war.
"Everything is very simple in war," says Carl von Clausewitz inOn War, "but the simplest thing is still difficult." With this seemingly banal but still profound observation, the classical Prussian strategist makes plain that capable military planning is always problematic. In large measure, this is because of what Clausewitz so famously called "friction."In essence, friction describes "the difference between war as it actually is, and war on paper."
Unless US President Donald Trump is able to better understand this core concept and prepare to meticulously manage all unpredictable risks of an unintentional war with North Korea, any future warnings about "rocket man" would prove operationally immaterial or blatantly injurious. While the specific identifiable risks of any deliberate or intentional nuclear conflict between the United States and North Korea should remain front and center in Washington, such formidable risks ought never be assessed apart from these other hazards of crisis decision-making. Significantly, all of these strategic risks could be overlapping, mutually reinforcing and/or synergistic. In at least some suchdaunting circumstances, the palpable "whole" of cumulative risk effects would be greater than the simple additive sum of constituent "parts."
At that point, recalling US President Trump's earlier inversion of what is actually true, it will be too late to purposefully understand what is most important: Nuclear crisis bargaining between adversarial states should be based not on "attitude," but on "preparation." Further, such inevitable bargaining ought never be founded upon any presumptive "love" relationships between the relevant adversaries or on any demeaning epithets drawn whimsically from contemporary musical compositions (e.g. "Rocket man").
To meaningfully reduce the steadily-cascading risks of a nuclear war with North Korea, Donald Trump should immediately cease his caricatural personalizations of world politics, and focus instead upon far more serious policy considerations of intellectual substance.

---
[1]https://news.yahoo.com/trump-revives-threat-force-against-023727996.html
[2]https://www.cnn.com/2019/12/07/us/north-korea-denuclearization-off-table/index.html Also, see earlier, by this writer, at Yale Global Online: Louis René Beres, https://yaleglobal.yale.edu/content/too-late-north-korea-denuclearization
[3] Recalling the 20th-century German philosopher, Karl Jaspers: "The rational is not thinkable without its other, the non-rational, and it never appears in reality without it." This insight can be found in Jaspers' "Historical Reflections" on Kierkegaard and Nietzsche.
[4] Worth noting here too is that any such ordering of a preemptive attack (defensive first strike) by an American president would be problematic under US law (especially underUS Constitutional constraints). Always, there are critical jurisprudential as well as strategic implications involved.
[5] In any synergistic intersection – whether in chemistry, medicine or war – the "whole" of any result would exceed the simple sum of policy-determining "parts."
[6]In legal terms, the principle of proportionality is contained in both the rules governing the resort to armed conflict (jus ad bellum) and in the rules governing the actual conduct of hostilities (jus in bello). Regarding the former, proportionality relates to self-defense. In the latter, it relates to conduct of belligerency. Proportionality is itself derivative from the more basic principle that belligerent rights are not unlimited (See notably Hague Convention No. IV (1907), Annex to the Convention, Section II (Hostilities), Art. 22: "The right of belligerents to adopt means of injuring the enemy is not unlimited").
[7] This term has certain historical roots in former Israeli Minister of Defense (General) Moshe Dayan's remark about his own country's strategic vulnerabilities: "Israel must be seen as a `mad dog,' too dangerous to bother." (See discussion by this writer, Louis René Beres, Surviving Amid Chaos: Israel's Nuclear Strategy (Rowman and Littlefield, 2016; 2nd ed., 20180.
[8]In political science terms, positing the expansion of "Cold War II" means expecting that the world system is becoming increasingly bipolar. For early writings, by this author, on the global security implications of just such an expanding bipolarity, see: Louis René Beres, "Bipolarity, Multipolarity, and the Reliability of Alliance Commitments," Western Political Quarterly, Vol. 25, No.4., December 1972, pp. 702-710; Louis René Beres, "Bipolarity, Multipolarity, and the Tragedy of the Commons," Western Political Quarterly, Vol. 26, No.4., December 1973, pp, 649-658; and Louis René Beres, "Guerillas, Terrorists, and Polarity: New Structural Models of World Politics," Western Political Quarterly, Vol. 27, No.4., December 1974, pp. 624-636.
[9] The base term, "dialectic," originates from the Greek expression for the art of conversation. A common contemporary meaning is method of seeking truth by correct reasoning. From the standpoint of shaping Israel's nuclear strategy, the following representative operations could be regarded as essential but nonexclusive components: (1)a method of refutation conducted by examining logical consequences; (2) a method of division or repeated logical analysis of genera into species; (3) logical reasoning using premises that are probable or generally accepted; (4) formal logic; and (5) the logical development of thought through thesis and antithesis to fruitful synthesis of these opposites.
[10] For the differences between "collective self-defense" and "collective security," see this writer's early book: Louis René Beres, The Management of World Power: A Theoretical Analysis (University of Denver Monograph Series in World Affairs) (1973).
[11] Since World War II, aggression has typically been defined as a military attack, not justified by international law, when directed against the territory of another state. The question of defining aggression first acquired legal significance with the Draft Treaty of Mutual Assistance of 1923. One year later, the Geneva Protocol of 1924 provided that any state that failed to comply with the obligation to employ procedures of peaceful settlement in the Protocol or the Covenant was an aggressor. Much later, an authoritative definition of aggression was adopted without vote by the UN General Assembly on December 14, 1974.
[12] This prospect now includes the plausible advent of so-called "cyber- mercenaries."
Some False Statements Made in the Trump- Impeachment Hearings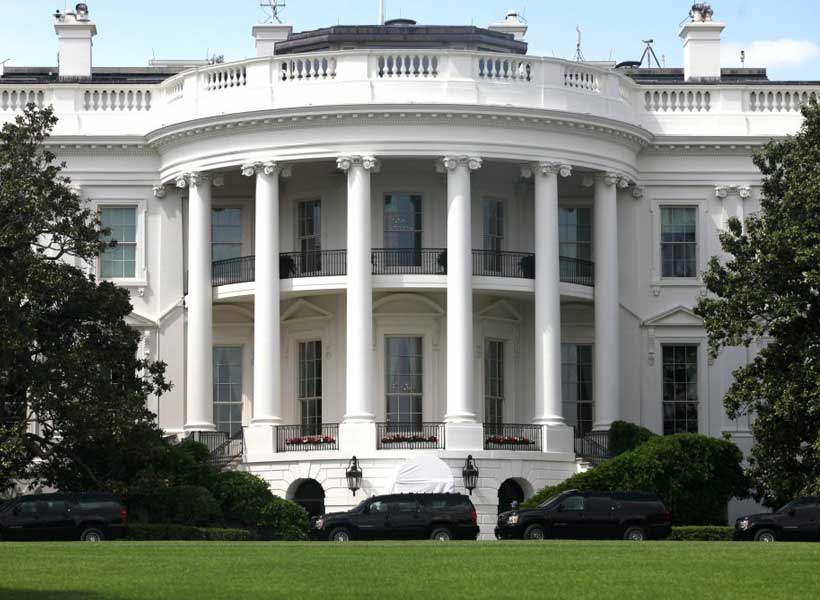 In the December 4th statement that was made by Stanford University law professor Pamela Karlan was this:
We have become the shining city on a hill. We have become the nation that leads the world in understanding what democracy is. One of the things we understand most profoundly is it's not a real democracy, it's not a mature democracy if the party in power uses the criminal process to go after its enemies. I think you heard testimony, the Intelligence Committee heard testimony about how it isn't just our national interest in protecting our own elections. It's not just our national interest in making sure that the Ukraine remains strong and on the front lines so they fight the Russians there and we don't have to fight them here.
It's also our national interest in promoting democracy worldwide, and if we look hypocritical about this, if we look like we're asking other countries to interfere in our election, if we look like we're asking other countries to engage in criminal investigations of our President's political opponents, then we're not doing our job of promoting our national interest in being that shining city on a hill.
She said: "We have become the shining city on a hill." Here is a list of just a few of the democratically elected presidents and prime ministers in foreign countries whom the U.S. regime overthrew, by coups, in order to install brutal dictatorial regimes there that would do sweetheart deals with America's international corporations. Also, unsuccessful, merely attempted, U.S. coups are discussed there.
Furthermore, the scientific studies of whether the U.S. Government is controlled by the public (a democracy) or is instead controlled only by its very wealthiest (an aristocracy) are clear: this country is an aristocracy, not a democracy at all, except, perhaps, in the purely formal senses of that term — our great Constitution. Far-right judges have recently been interpreting that Constitution in the most pro-aristocratic, anti-democratic, ways imaginable, and this might have something to do with why the scientific studies are finding that the U.S. is now a dictatorship. And this fact, of America's now being a dictatorship, was blatantly clear in America's last Presidential election, which was actually a s'election' by Americas' billionaires — not by the American public.
How, then, can Professor Karlan be respected about anything, if she lives in a dictatorship (by its aristocracy) and is deluded to think that it's still (which it never was completely) a democracy?
Furthermore: her statements about Ukraine are equally deluded. She is obviously unaware that the Obama Administration started planning its coup against Ukraine in 2011 and started implementing it in the U.S. Embassy in Ukraine on 1 March 2013, and started in June 2013 soliciting bids from U.S. companies to renovate at least one building in Crimea for use by the U.S. Navy to replace Russia's main naval base — which Russian naval base was and is in Crimea — by a new U.S. naval base to be installed there.
The craziest thing of all about Karlan's statement, however, is this part: "It's not just our national interest in making sure that the Ukraine remains strong and on the front lines so they fight the Russians there and we don't have to fight them here."
Imagine if someone said, "It's not just our national interest in making sure that the Mexico remains strong and on the front lines so they fight the Americans there and we [Russians] don't have to fight them here."
If a Russian were to assert that, would the statement be any more justifiable than what Karlan said regarding Ukraine? Of course not! Even an idiot can recognize this fact. But Karlan can't.
On December 5th, the anonymous "Moon of Alabama" blogger, whose opinions and predictions turn out to have been correct at perhaps the highest rate of anyone on the internet, headlined "The Delusions Of The Impeachment Witnesses Point To A Larger Problem" and he not only pointed out the "delusional" beliefs of Professor Karlan ("One must be seriously disturbed to believe such nonsense. How can it be that Karlan is teaching at an academic level when she has such delusions?"), but he noted that:
How is it in U.S. interest to give the Ukraine U.S. taxpayer money to buy U.S. weapons? The sole motive behind that idea was greed and corruption, not national interest:
[U.S. special envoy to Ukraine] Volker started his job at the State Department in 2017 in an unusual part-time arrangement that allowed him to continue consulting at BGR, a powerful lobbying firm that represents Ukraine and the U.S.-based defense firm Raytheon. During his tenure, Volker advocated for the United States to send Raytheon-manufactured antitank Javelin missiles to Ukraine — a decision that made Raytheon millions of dollars.
The missiles are useless in the conflict. They are kept near the western border of Ukraine under U.S. control. The U.S. fears that Russia would hit back elsewhere should the Javelin reach the frontline in the east and get used against the east-Ukrainians. That Trump shortly held back on some of the money that would have allowed the Ukrainians to buy more of those missiles thus surely made no difference.
To claim that it hurt U.S. national interests is nonsense.
It is really no wonder that U.S. foreign policy continuously produces chaos when its practitioners get taught by people like Karlan. …
The Democrats are doing themselves no favor by producing delusional and partisan witnesses who repeat Reaganesque claptrap. They only prove that the whole affair is just an unserious show trial.
In the meantime Trump is eliminating food stamps for some 700,000 recipients and the Democrats are doing nothing about it. Their majority in the House could have used the time it spent on the impeachment circus to prevent that and other obscenities.
Do the Democrats really believe that their voters will not notice this?
(Of course, they do, and they might be right. After all, polls show that Democrats still believe that Barack Obama was a terrific President, just as Republicans believe that George W. Bush was a terrific President. The fact that both — and Trump himself —were/are among the worst in American history eludes the voters in both Parties. But though I disagree with his opinion on that particular matter, he's just asking a question there, and I hope that his more optimistic take than mine turns out to be right, and that the voters — in both Parties — are coming to recognize that American politics right now is almost 100% a con-game, in both Parties.)
Why do people pay subscription-fees, to Jeff Bezos's Washington Post, and to the New York Times, and to other media that are controlled by America's billionaires, when far higher-quality journalism, like that of "Moon of Alabama" (and like the site you're reading here) is freely available on the internet? Who needs the mainstream 'news'-media, when it's filled with such unreliable claptrap, as respects (instead of exposes) what persons such as Karlan say? Jonathan Turley is to be taken seriously, and he is at the very opposite end from Karlan's opinions in the impeachment hearings (and regarding much else). (And the hearings-transcript in which both law-professors testified is here.) But the exception is Turley, and Karlan is far more the norm in the U.S.-media mainstream. And virtually all Democratic-Party propaganda-organs ('the liberal press') are playing up the Karlan claptrap. So: yes, I do think that "the Democrats [referring to the ones in the House of Representatives, of course] really believe that their voters will not notice this." Most voters are just as "deluded" (misinformed by the 'news'-media) as Professor Karlan is.
Two Cases, Minor and Major
News stories have Donald Trump being mocked by France's Macron at a Buckingham Palace reception for the NATO leaders meeting. A nearby open mic caught the incident. Trump's response was to call Macron two-faced.
Macron returns to a France paralyzed by the biggest strike in years. Teachers and transport workers are alarmed by his plan targeting their traditional pension scheme. They would now have to retire later or accept lower benefits.
Trump returns to face impeachment. Speaker Nancy Pelosi has asked the House to get on with it and draw up the Article of Impeachment. Trump also wants the same. So he said upon his return from Europe. He wants it over so he can get on with running the country, which he says has a bustling economy, the lowest unemployment in recent history and a booming stock market.
The source of Trump's self confidence: a Republican majority in the senate bound to acquit him. Truth be told, this is an unusual impeachment in that it has not managed to obtain the support of a single member of the president's own party. Prior impeachments of others had more substantial grounds and always some bilateral support.
This impeachment is also unusual for its triviality. Taking together the partisanship and the weak reasons, some legal scholars warn it sets a bad precedent, and the possibility that future presidents might well face the prospect not as rarely as in the past.
To summarize the issue: it stems from Joe Biden's son Hunter earning $50,000 per month serving on the board of Burisma, the notoriously corrupt Ukrainian gas enterprise, while lacking any professional expertise in the company's area of business. The clear implication is that it was due to his father being Vice President of the United States. Trump simply asked for an announcement from the Ukrainian president that they were opening an investigation. So what is worse nepotism or an inquiry into it?
From the relatively trivial to the deadly serious. The International Court of Justice (ICJ) will hear the case against Myanmar for the Rohingyan genocide. Aung San Suu Kyi as tarnished as her Nobel Peace Prize remains obdurate. Her country's claim the genocide case stems simply from the world"s inability to understand the complexities of the issue.
Forget the BBC film clip of one incident where the perpetrators boasted proudly of their handiwork as smoke from a village they had set alight rose in the background. Killing or stealing livestock, destroying crops to make return impossible was another tactic in the event villagers escaped. Rape, mass murder, people being burnt alive locked in their houses are well documented. Later, the UN Human Rights Council's fact-finding mission confirmed convincing evidence of genocide.
Aung San Suu Khyi will face a legal team from Gambia. Why? Well it's a story of happen-chance. Last year Gambia's Justice Minister Abubacarr Tambadou visited Bangladesh for the Organization of Islamic Cooperation's annual conference. What he saw and heard there recalled for him painful memories of the Rwandan genocide where he had prosecuted cases.
With the OIC delegation he visited Rohingya refugee camps to hear repeated stories of rape, murder and arson, and on his return he was able to convince the OIC to file a case with the ICJ. It is the first of its kind since the 1990s from the then demised Yugoslavia — the case of Bosnia and Herzegovina versus Serbia and Montenegro charging genocide filed in 1993.
And a timely warning to over-enthused promoters of religious nationalism willing to step over the line of human decency and respect for the other. Look where it leads.