Food safety critical to development and ending poverty
Ensuring that people everywhere can trust the safety and quality of the food they eat is the focus of a UN meeting taking place this week in Rome.
The international food standards body known as the Codex Alimentarius Commission (CAC) is expected to adopt a text on the maximum level of  mercury in fish, among other matters, during its annual session, which opened on Monday.
"One of the greatest challenges the world faces is how to ensure that a growing global population has enough safe food," Maria Helena Semedo, Deputy Director-General of the UN Food and Agriculture Organization (FAO), told the gathering.
"Food safety is a critical enabler for market access, which promotes economic development and alleviates poverty."
The Codex Alimentarius Commission was established more than 50 years ago by FAO and the World Health Organization (WHO).
It coordinates input from nearly 190 countries and the European Union, and addresses themes such as contaminants, pesticides, health claims and nutrition labelling.
The Commission meets every year for one week to adopt the standards, guidelines, codes of practice and other recommendations that make up the Codex Alimentarius—Latin for "food code" —aimed at protecting consumer health and ensuring fair practices in the food trade.
Tom Heilandt, CAC secretary, told UN News that mercury in fish and other seafood can be harmful or even deadly to people of all ages.
"We are particularly concerned about the contamination of fish because of contamination of the seas with this heavy metal. It is partially because of natural contamination, meaning that the mercury was in the environment already and then dissolved in the oceans, and partly also because of emissions from industry," he explained.
"It can also enter into the body, even through the hair, and it is also possible to enter the foetus in a pregnant woman.  And that can be really bad for the baby."
Representatives from nearly 120 countries and 70 organizations are attending this year's CAC meeting, which concludes on Friday.
Guilherme da Costa, the chairperson, called on delegates to build consensus in setting standards.
"It is essential we do our best to further develop and disseminate Codex standards in order to ensure food safety and quality for everyone everywhere," he said.
Agreement on linking the emissions trading systems of the EU and Switzerland
As ministers gather at the COP25 in Madrid to discuss the rules for international carbon markets, the EU and Switzerland finalised the process that allows for the link of their emissions trading systems to enter into force. As of 2020 allowances from both systems can be used for compliance to compensate for emissions occurring in either system. The Linking Agreement between the EU and Switzerland is the first of its kind, and demonstrates that emissions trading systems can pave the way to broader international carbon markets.
Executive Vice-President Frans Timmermans said: "The Linking Agreement between the EU and Switzerland, which also covers the aviation sector, sends a strong signal that we can create broader and more comprehensive carbon markets with benefits to our climate and environment."
There are significant benefits to linking carbon markets. By expanding the market and increasing the availability of emission reduction opportunities, the cost-effectiveness of the linked systems can be increased and their liquidity enhanced, thus resulting in better burden sharing, more efficient emissions reductions, and decreased overall compliance costs. The European Green Deal will strongly support these principles, underlining that with linked carbon markets we can bring carbon prices in different countries closer together, which in turn may reduce carbon leakage risks. Linking also strengthens cooperation between parties with binding targets and encourages others to take action, as well as to support global cooperation on climate change and the development of a global carbon market.
Background
The EU ETS Directive allows for linking, provided both systems are compatible, mandatory and have an absolute emission caps. These conditions for linking have been laid down in the Annexes to the Linking Agreement and will ensure that both parties meet these requirements.
Negotiations on the Linking Agreement between the EU and Switzerland started in 2011. The linking agreement was signed at the end of 2017 and will enter into force on 1 January 2020.
Are Nature Based Solutions the key to Africa's climate response?
While the UN climate talks are celebrating their 25th year, carbon emissions around the world have continued to climb. For many, that is where natural solutions could play a key role in managing a dramatic climate transition.
Nature-based solutions or the process of working with and around natural ecosystems to deliver real-world benefits for climate resilience and sustainable development, took center stage on day 4 of COP25 in Madrid).
The African Development Bank has three main approaches to nature-based solutions; namely, restoring damaged ecosystems (land, forests and water bodies), conserving biodiversity, and integrated natural resources management.
Vanessa Ushie, Manager of the Policy Analysis Division at the Bank's African Natural Resource Centre, briefed delegates at COP 25 about the Centre's work during a panel discussion on Tuesday.
"Nature-based solutions are easy to use, and very effective in improving community livelihoods and resilience to climate change. The AfDB is scaling up the use of nature-based solutions to address climate impacts on critical ecosystems and biodiversity in Africa," Ushie said.
UN biodiversity expert Valerie Kapos described a range of natural solutions being implemented across Africa, and around the world. These included protecting rivers, forests, and marine solutions, to benefit local economies.
"We need to be applying that argument to whichever solutions we are choosing," said Kapos, Head of Climate Change and Biodiversity at the UN Environment Programme World Conservation Monitoring Centre (UNEP-WCMC).
This is definitely true for the Seychelles, which has been appointed by the African Union to be the champion of the blue or ocean economy across the continent. While the continent is known for its deserts and jungles, a blue economic transition will be essential for the 48 coastal states that collectively make up the world's longest coastline.
"We have protected 47% of our land, and are moving toward 50%. But our ocean territory is 3,000 times bigger than our land territory, and we are on track to protect 30% of that area," said Ronald Jumeau, Permanent Representative of the Seychelles at the UN.
This was made possible by one of the world's biggest debt-swap programs. The debt-for-nature deal was made possible through The Nature Conservancy, which bought the island nation's $400 million sovereign debt at a discount. That money will be re-invested in nature conservation programmes.
"Through this program we have funded mangrove restoration and climate education programmes," said Angelique Pouponneau, who runs a Seychelles-based trust fund focusing on climate adaptation and conservation.
Ushie from the African Development Bank pointed out that "one thing we are looking at is changing the way in which lending is being channeled to Africa, and how nature can be integrated in the measurement of national wealth and sovereign credit ratings for African countries."
Aviation Safety: EU Commission adopts new EU Air Safety List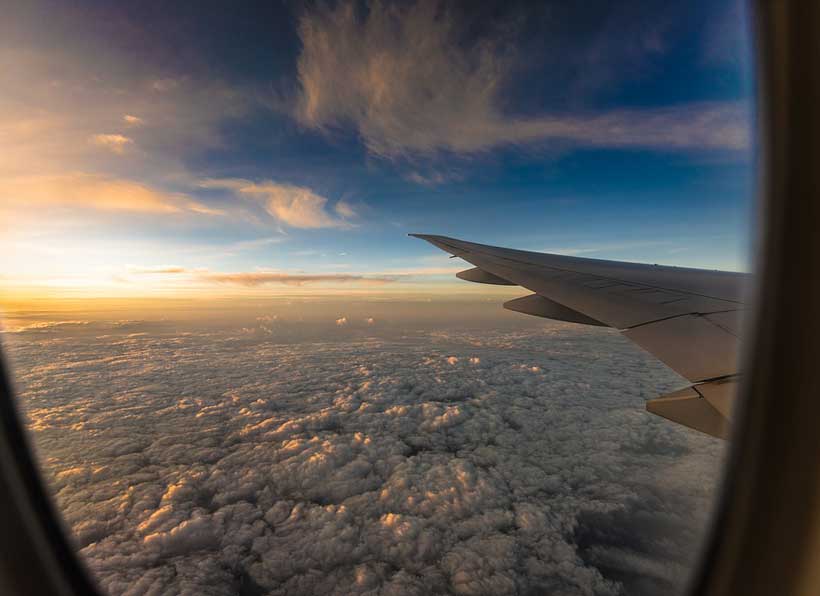 The European Commission today updated the EU Air Safety List, the list of airlines that do not meet international safety standards, and are therefore subject to an operating ban or operational restrictions within the European Union. The EU Air Safety List seeks to ensure the highest level of air safety for Europeans and all other passengers travelling in the European Union.
There is positive news for Gabon as all airlines certified in Gabon have been released from the list following improvements to the aviation safety situation in that country. However, the Armenian Civil Aviation Committee has been put under heightened scrutiny because of signs of a decrease in safety oversight.
Commissioner for Transport Adina Vălean said: "Today's decision illustrates our continuous efforts to offer the highest level of safety. Not only to European travellers, but to travellers worldwide, because aviation safety knows no border or nationalities. I am pleased to announce that the European Commission was able today to clear all Gabonese air carriers from the EU Air Safety List. Gabon was on the List already since 2008, so it is very good that we can recognise the efforts the aviation safety authorities in Gabon have made."
The EU Air Safety List not only helps to maintain high levels of safety in the EU, but also helps affected airlines and countries to improve their levels of safety, in order for them to eventually be taken off the list. In addition, the EU Air Safety List has become a major preventive tool, as it motivates countries with safety problems to act upon them before a ban under the EU Air Safety List would become necessary.
Following today's update, a total of 115 airlines are banned from EU skies:
109 airlines certified in 15 states, due to a lack of safety oversight by the aviation authorities from these states;
Six individual airlines, based on safety concerns with regard to these airlines themselves: Avior Airlines (Venezuela), Iran Aseman Airlines (Iran), Iraqi Airways (Iraq), Blue Wing Airlines (Suriname), Med-View Airlines (Nigeria) and Air Zimbabwe (Zimbabwe).
An additional three airlines are subject to operational restrictions and can only fly to the EU with specific aircraft types: Air Koryo (Democratic People's Republic of Korea), Air Service Comores (the Comoros) and Iran Air (Iran).
Background information
Today's update of the Air Safety List is based on the unanimous opinion of the aviation safety experts from the Member States who met from 20 to 21 November 2019 under the auspices of the EU Air Safety Committee (ASC). This Committee is chaired by the European Commission with the support of the European Union Aviation Safety Agency (EASA). The update equally got the support from the European Parliament's Transport Committee. Assessment is made against international safety standards, and notably the standards promulgated by the International Civil Aviation Organization (ICAO).
The Commission is constantly looking at ways to improve aviation safety, notably through collaborative efforts with aviation authorities worldwide to raise global safety standards. With this in mind, the Commission, through EASA, will implement two cooperation projects in the course of 2020 to assist Angola and Mozambique to further improve their safety oversight systems.