A Baghdad Bombing by the Islamic State
A Baghdad Bombing by the Islamic State features thirty-eight-year-old Abu Jassim, an Iraqi interviewed in 2017 in Baghdad prison by Anne Speckhard and Ardian Shajkovci and edited by our ICSVE video editors. It highlights how ISIS, and groups like ISIS, are proclaiming over the Internet and through face-to-face recruitment that violence and terrorist attacks can bring rights to Sunni Iraqis.
As the father of six children, Abu Jassim became convinced that ISIS could restore Sunni dominance in Iraq and agreed to serve the group. They called upon him to drive two suicide bombers into central Baghdad where they exploded themselves after he had driven away. Abu Jassim did not think much at the time about the acts he was involving himself in, but now that he is in prison serving a life sentence he has had time to reflect.
Now, Abu Jassim regrets his actions and wishes he had not left his wife and children without their father. He begs her forgiveness. He also fears that Allah may never forgive him, although he prays daily for forgiveness. He fears that he may be ultimately cast into hell.
Abu Jassim advises his own children, as well as other Iraqi and international youth, to avoid networks of hate that are active on the social media platforms of Twitter, Facebook, Instagram and Telegram. He also advises them to avoid "bad friends" and those that would bring trouble into their lives.
We learn in Abu Jassim's story how experiencing real, or perceived, sectarian oppression can drive a person into violence if a terrorist group is active spreading promises of hope and offering the opportunity to take action. Abu Jassim says he did it partly for money, but more out of religious beliefs that were manipulated by the group. Now with time to reflect, he admits that the Islam of ISIS is not what it should be and that killing innocents is not part of his religion. He also states that he joined the group partly out of the overwhelming pressures he was feeling in his life. His words underline the importance of government's responsibility to not let ethnic or sectarian segregation and oppression spread in the country and for religious leaders to counter religious claims of "martyrdom", jihad, and so on that manipulate some into participating in terrorist violence thinking it is a legitimate way to struggle for political rights.
Source: ICSVE
Swiss authorities restrict and mistreat international and local media at Biden-Putin summit
The Biden-Putin meeting is over and one of the highlights that got a good run on Twitter was the Russian delegation's mistreatment of the media. What the mainstream media will not show you is the Swiss authorities' mistreatment of the media, while following orders by the US government to restrict the media covering the summit at another venue, away from sight.
In part 3 of Behind the Scenes I showed you the Biden and Putin convoys, as they arrived. What you didn't see is the Swiss authorities' actual treatment of the media there, upon request by the US government to restrict the non-American media at the Geneva Summit. Elite international commentators, photographers with expensive equipment and journalists from leading Swiss newspapers were ushered like cattle from side to side, and yelled at for no reason at an absolutely empty square. Journalists from the biggest local paper in Geneva, Tribune de Geneve, received the same treatment as the international media. There was no mainstream American media at the location — they were all up at the villa at Parc la Grange. This is why the Americans allowed themselves to ask the Swiss counterparts to pressure the international and local Swiss representatives of the media and it was painful to watch.
On an almost empty square which was closed off, the local Geneva authorities and the federal police from the Swiss-German part could not agree on what to do with the 30 people who had gathered.
We were pressured to put on masks (even though we were outside) exactly before the arrivals of the convoys, which was completely unnecessary and invonvinienced the camera men. Everyone wondered why the comentators and photograpgers had to put a mask in the open but the Swiss authorities made clear that this order would not be questioned. It would have been comical if you didn't have to work and if you hadn't waited for 2 hours in the sun at 30 degrees just to get a good shot.
At the end, the Swiss authorities decided to deal with half of the media representatives by literally taping them and gluing them to each other taking away their good views and spots — it was almost as if the Swiss and American authorities didn't want media other than US mainstream media covering the event and they did everything they could to block our work. They made up a lot of rules which were strange at every level. When the Biden convoy appeared, the Swiss policemen started yelling nervously: "No! You have to leave! Step aside!" It was just cars. Imagine the Swiss treatment in an actual situation.
Two black Latino women were asked to leave the square by the Swiss-German police but others were allowed on the same spot without a problem. That was very uncool by Geneva standards. It was not clear what the Swiss-German authorities were doing there and why a gathering of 30 people on a big square, mostly media going about their business, was such a problem.
The Swiss-German police was mostly yelling at people to get out off the road when the whole street was closed anyways. In contrast, a tall policeman from the Geneva local police asked me with a big grin if he should go get me a coffee and help me. I was surprised by the friendliness of one group and upset by the chaos, disorganization and rude manners of the other group. What the federal authorities probably didn't realize is that Geneva was not chosen for the Summit because globally people are impressed with the institutions in Bern but because Geneva is Geneva. The international values and principles of Geneva are very different from the thinking inculcated in the Bern institutions. Geneva is not Switzerland, as locals like to say.
At some point, the media was instructed to step aside — their spots were filled with snotty bankers who kept telling people with cameras to make space for them. Street signs with no purpose were placed in between camera men and photographers — obviously to disturb us.
The people of Geneva were the opposite. The whole city was helping, as soon as they learned that I was on a media mission. I had a bar charge my phone for free at midnight so that I could keep working. They even apologized that their charger was too slow. (Thanks, Bottle Brothers!) A group of teenagers having fun at the lakeside even shared their internet with me at 2am when I had to send something urgently. They discussed with me their views on Biden's policies on gender equality in sports — and asked me not to be quoted. A shop keeper went out of his way at 1am to put together the right charger and cable as soon as he learnt about my mission. The whole city was helping. The actual Swiss authorities were a different story. I heard from a colleague that in the German Swiss part no one actually cared about the meeting. But they were here to make sure that the media can't do its job, trying to please the American authorities at any cost.
Perhaps the Swiss authorities did not want the international media to show the world the other side of Geneva. Behind the 1%er facade, there is a very different story of poverty, inequality and chaos. As for the Americans, they are known for travelling with their own press corps. "International media not needed, please go away" was the message sent today by both the American and Swiss authorities.
The next wave – How to beat future pandemics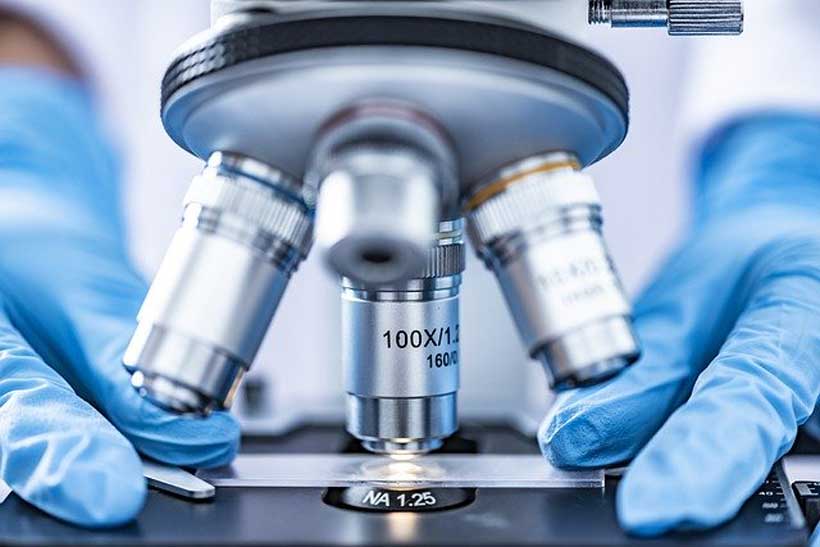 A new report by UNEP and The International Livestock Research Institute (ILRI) considers the root causes of the emergence and spread of COVID-19 and other zoonoses. Zoonoses are diseases that originate in animals and are transferred to humans.
The report offers a set of practical recommendations that can help policymakers prevent and respond to future disease outbreaks. Read related report here
Regional Development in Sri Lanka : Hambantota Your next investment location
HAMBANTOTA district located 240 km south east of Colombo consists of 2,622 sq. km land area representing six per cent of the country's land mass. The district with economic growth of five per cent sustained by vibrant private sector activity has been strategic trading location between the Middle East and Far East. It was ideal strategic location for development In 2005 the new visionary plan of H.E Mahinda Rajapaksa improved infrastructure facilities of the southern district. This required development of infrastructure facilities such as ports, expressways, water supply . The Hambantota port had the potential to become a important transshipment hub in the region . The southern expressway was extended upto Hambantota. In addition a rail link was extended up to Beliatta. The new port district received a new sports and convention centre. Under the Uma Oya Project water was diverted to the district . Today Hambantota offers one of the most business friendly environments in Sri Lanka