How Artificial Intelligence Uses Social Media Data to Machine Humanity
In the process of artificial intelligence development, AI+ all big data seems to be able to increase efficiency and get a good result. As a matter of course, the combination of social media data and AI will have a negative impact.
We are used to expressing emotions, expressing interests and hobbies in social media, and even inadvertently revealing our personal information. As an ordinary person, even if you know that this is an open space, you will not have the impression of data leakage. After all, most of the information display weights of social media are based on the popularity of information, and individual users' ordinary speeches are difficult to be unfamiliar. People deliberately see.
But with the super power and data analysis capabilities that AI brings, everything becomes different. After crawling data, AI+ social media data can see more than just one person's reaction, emotion and expression to things, but can see information about a whole group or even a whole ethnic group. The previous series of information disclosures that almost ran through Facebook's doorway revealed how much of the scattered personal information that AI might have had.
However, social media data is not only dark, but there are already many neurological and psychological studies that have begun to use AI and social media data to use machines to deal with human nature.
"Twitter big data tells you that people around the world are the same"
Recently, the University of Bristol used machine learning to analyze 800 million tweets in 57 cities in the UK within four years and reached a conclusion that we have long pondered about. Humans generally have high emotions in the morning and low emotions in the night.
The whole analysis process is like this. The research team sampled through the Twitter search API and collected 800 million tweets. All the # topics, emojis, holiday greetings, etc. are washed away, and the words are tagged according to the psychometric method.
For example: emotional positive emotions and negative emotions; time-oriented attention now, attention to the past, attention to the future; personal attention to work, family, money, society, religion, and so on.
With this strictly machine-learning model based on the dimensions of psychological research, the research on social media data will be more specialized, rather than simply relying on NLP to analyze the emotions in the language.
The conclusion of the final study is: In the 24 hours of the day, human emotions will not only change, thinking patterns will also change.
From the 5-6 pm of the day, people began to enter the peak period of expression in social media, and at this time people's emotional expression is more positive, and the focus is also more on the individual status. As time goes by from 7-9, people's emotions tend to be biased towards anger, but if it is on non-working days, this positive and enjoyable state will continue.
At this time, people's thinking patterns tend to be class-thinking, thinking is more clear and direct, logical, and stereotyped tendencies appear.
At night, people's emotional expression will turn negative, and the focus will shift from individuals to society. As time goes on, the closer to the next day's 3-4 a.m., the more people focus their attention on religion. In this period of time, people's thinking patterns tend to be existentialism, which reflects the state of confusion, anxiety, irrationality, and willingness to participate and share.
In plain words, one's general state is to rise in the morning with enthusiasm and self-confidence, to plan his own life in the blood of chickens, and to wait until the evening when he starts to fall into a state of whimper, paying attention to every corner of the world. People who are sad or touched, if they can't sleep at night, begin to seek religious salvation. Look, is this process the same for Chinese foreigners?
When social media becomes a research assistant in psychology, can it be diagnosed from a selfie?
In fact, the time-cycle changes in human emotions have long been confirmed. Because of the physiological causes of nerve fatigue, melatonin secretion, etc., our emotions will show different states during the day.
Although this study of social media big data just confirmed this change again and did not uncover more reasons for emotional change, it is the first time that the relationship between mood cycles and thinking patterns has changed. In fact, there are many researches on social media data and psychology, and many interesting information have been discovered.
For example, last year, the University of Pittsburgh conducted a survey to investigate the social media use of depression patients. The results showed that the average duration of social media usage for depression patients was much higher than that of ordinary people.
Harvard University research shows that people with depression prefer to use cool, faded, or black-and-white filters when they publish photos on social media.
Unbreakable Ethics Levels
At present, the role of social media data for psychology seems to remain in academic research. Can we see the psychological application of social media data in our lifetime?
At present, social media data has at least the following applications for psychology:
1.As an aid to the measurement of mental state
In addition to those mental illnesses that directly lead to hallucinations, insomnia, and other direct manifestations, there are many types or degrees of mental illness that are difficult to objectively feel. Most of the time, it is necessary to rely on the face-to-face consultation or to fill in the psychological state measurement table to confirm, but the patient may not be able to directly show his or her true state when he or she fills out independently. At this time, information undoubtedly revealed in social media can be used as a support.
2.The psychological status of the group
Compared with the individual's psychological problems, the more complicated situation is experienced by an entire group. For example: changes in mental state that can occur when disasters or accidents occur.
For example, employee/student suicide occurs in a company or school, or an entire region suffers serious natural disasters such as earthquakes and typhoons. At this time, we often do not have the energy to do psychological counseling for everyone, and there is no way to assess the psychological status of the group as a whole. At most, the group conducts psychological counseling in the form of group lessons.
At this time, using machine learning to research social media data, you can clearly see the group's psychological response to events. Even the long-term psychological status tracking of the crowd, and selective, targeted psychological counseling.
HIT has proposed a method to identify college students' social media data by establishing classifiers to identify the risk of depression.
In fact, the application methods mentioned above are hardly technically difficult to achieve. Although the results obtained may not always be absolutely accurate, the value that can be provided for psychology, a labor-intensive industry, is very small.
But the biggest issue is whether it is ethical. Should publicly released social media data be considered personal privacy? The information extracted from it is not considered personal privacy? Even if it is a patient with mental illness, citizens should have the right not to disclose their prevalence, and to discover the citizens' mental health status through social media data. Is this a serious violation of this power? In particular, if this technology is applied to colleges and universities, will anyone be so concerned that the teachers and classmates around them have learned their psychological state and have made their mental condition worse?
In fact, to a certain extent, we sometimes deliberately choose some ineffective solutions to problems, but we can exchange security and freedom for the soul.
Digital Spending Increases, Greater Focus on Digital Strategy Is a Top Need for State Auditors
The 2018 Digital Government Transformation Survey released today by Deloitte and the National Association of State Auditors, Comptrollers and Treasurers (NASACT) reveals how its members are investing more in digital transformation, yet only 35 percent of respondents are satisfied with their organizations' responses to digital trends. This is a drop of 29 points from the 2015 survey. Additionally, less than half of respondents stated they have a clear and coherent digital strategy.
"The survey reveals an eagerness for state financial professionals to use digital technologies on par with the private sector," said R. Kinney Poynter, executive director, NASACT. "Our members want to take advantage of emerging technologies, but clearly impediments to being more digital remain."
"One clear takeaway from the survey is that those NASACT member organizations who have a clear and coherent digital strategy consider their digital capabilities to be comparable or ahead of the private sector," said Christina Dorfhuber, principal, Deloitte Consulting LLP, and a government and public services ERP strategy leader. "We also saw how respondents with a digital strategy were more satisfied with their organization's reaction to new trends and more confident in their organization's readiness to respond to new ones, demonstrating that much of an organization's digital prowess hinges on that strategy."
"The expectations for digital strategies and opportunities are clearly increasing for all organizations, including governments," said Clark Partridge, state comptroller of Arizona and president-elect of NASACT. "As we expand our understanding, we can appropriately identify opportunities to leverage technology to re-engineer our processes and enhance the capacity of our workforce. The result is a greater capacity to successfully accomplish the work of government and deliver quality outcomes to citizens."
The survey reveals three key themes:
A digital strategy is important. Most, but not all, respondents reported having a digital strategy and believe that there is more that needs to be done. Those with a digital strategy were more satisfied with their organization's reaction to digital trends (54 percent versus 18 percent of respondents) and confident in the understanding of digital trends by their leaders (87 percent versus 30 percent).
Investing in automation and cognitive technologies. With more funding, organizations must determine which technologies to invest in. Currently only 11 percent of organizations reported a broad use of automation and cognitive technologies. Increasing these numbers will be critical as more audits are likely to be augmented by these technologies in the coming year.
Addressing the digital skills gap. While 65 percent of organizations indicated that training staff would be a key focus, 39 percent of organizations also noted they would augment staff with consultants and contractors. Additionally, only 48 percent of respondents believe their employees have sufficient skills to execute a digital strategy while 43 percent believe that employees have the skills for automation and cognitive technologies.
The report examined the need for more training and a skilled workforce in these new emerging technologies to eliminate the skills gap.
"Emerging technologies can have tremendous benefits for state organizations, but preparation is needed," said William D. Eggers, executive director for Deloitte's Center for Government Insights. "Public finance leaders looking to capitalize on emerging technologies should devise a roadmap for integrating these technologies into their day-to-day operations."
The previous survey was conducted in 2015. This year's survey includes feedback from more than 70 NASACT member offices. A more detailed analysis of the survey can be found here, including data specific to auditors, comptrollers and treasurers.
AI Creating Big Winners in Finance but Others Stand to Lose as Risks Emerge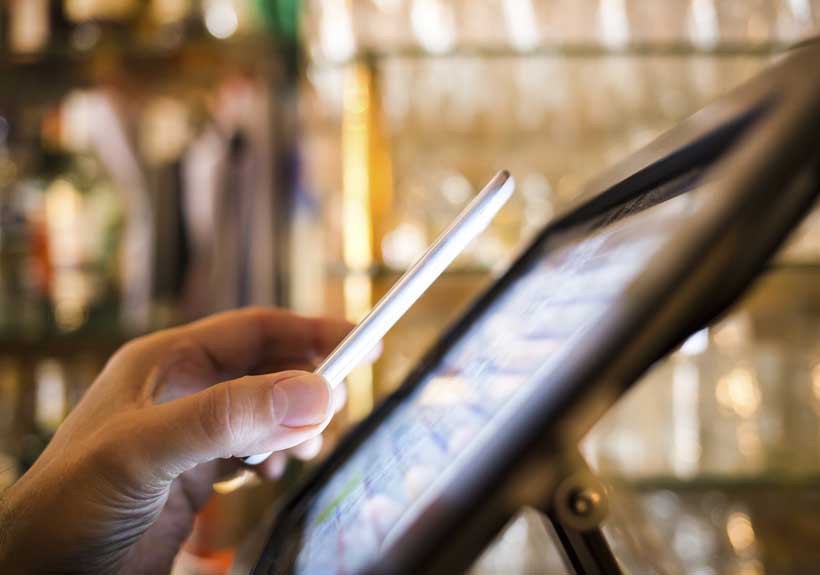 Artificial intelligence is changing the finance industry, with some early big movers monetizing their investments in back-office AI applications. But as this trend widens, new systemic and security risks may be introduced in the financial system. These are some of the findings of a new World Economic Forum report, The New Physics of Financial Services – How artificial intelligence is transforming the financial ecosystem, prepared in collaboration with Deloitte.
"Big financial institutions are taking a page from the AI book of big tech: They develop AI applications and make them available as a 'service' through the cloud," said Jesse McWaters, AI in Financial Services Project Lead at the World Economic Forum. "It is turning what were historically cost centres into new source of profitability, and creating a virtuous cycle of self-learning that accelerates their lead."
The report points to Ping An's One Connect and BlackRock's Aladdin platform as prime examples of the trend:
In China, One Connect sells AI-powered services ranging from credit adjudication to instantaneous insurance claims settlement to hundreds of small and mid-sized Chinese banks and is expected to fetch up to $3 billion at public sale
In the US, Aladdin provides sophisticated risk analytics and comprehensive portfolio management tools that leverage machine learning to a range of asset managers and insurers and is expected by BlackRock's Chief Executive Officer Larry Fink to provide 30% of the firm's revenues by 2022
The report, which draws on interviews and workshops with hundreds of financial and technology experts, observes that the "size of the prize" driven through these as-a-service offerings and other applications of AI is much larger than that of the more narrow applications that drive efficiency through the automation of human effort.
The report predicts that AI will also accelerate the "race to the bottom" for many products, as price becomes highly comparable via aggregation services and third-party services commoditize back office excellence.
"AI's role in financial services is often seen narrowly as driving efficiency through the automation of human effort, but much greater value can be driven through more innovative and transformative applications," said Rob Galaski, Deloitte Global Banking & Capital Markets Consulting Leader.
As such, financial institutions are seeking to build new sources of differentiation on the back of AI, such as on-the-fly product customization and free advisory services built into products.
Canadian lender RBC is providing its automotive dealership clients with sophisticated demand-forecasting tools that complement the existing credit products it provides to these firms
IEX, a young New York-based stock exchange, is exploring the use of machine learning in creating new order types that protect trades from execution during unstable, potentially adverse conditions
The net result for customers will be "self-driving finance" – a customer experience where an individual's or firm's finances are effectively running themselves, engaging the client only to act as a trusted adviser on decisions of importance.
"A small business won't go to a bank for a revolving line of credit," said Bob Contri, Deloitte Global Financial Services Leader. "It will seek out a liquidity solution that anticipates how their need for growth capital will evolve and provides customized products to meet those needs," he said.
But the expanding presence of AI in finance doesn't come without tensions and risks.
First, financial institutions will be drawn closer to big tech since cloud computing is central to most AI strategies. But there is a chance that most of the benefits will escape them.
Second, the report warns that AI will raise new challenges for the financial ecosystem, particularly around regulation. The divergent path being taken by regulators around the world towards customer data could create a new form a regulatory arbitrage, project participants said.
Finally, the report points to systemic and security risks from creating a more networked finance system, where a few AI databases contain most clients' information.
Your new digital rights across Europe during summer holidays
This summer, European citizens will enjoy more digital rights than ever before. Following the end of roaming charges across the European Union last year, holidaymakers can now travel with their online TV, film, sports, music or e-book subscriptions at no extra cost. In addition, everyone across Europe can enjoy world-class data protection rules that ensure all Europeans have better control over their personal data.
Andrus Ansip, Vice-President for the Digital Single Market said: "Europeans are already starting to feel the benefits of the Digital Single Market. This summer you will be able to bring your favourite TV programmes and sports matches with you wherever you travel in the EU. By the end of this year, you will also be able to buy festival tickets or rent cars online from all over the EU without being geo-blocked or re-routed."
Věra Jourová, Commissioner for Justice, Consumers and Gender Equality added: "The digital world offers tremendous opportunities, but also challenges; for example, our personal data is a useful asset for many companies. With the modern data protection rules we have put in place, Europeans have gained control over their data whenever they shop, book their holidays online or just surf the internet."
Mariya Gabriel, Commissioner for the Digital Economy and Society said: "We are improving the daily life of our citizens, be it end of roaming charges or safer online environment. By completing all our digital initiatives we will bring even more positive change to consumers and businesses alike."
Digital rights already in daily use
Since June 2017, people have been able use their mobile phones while travelling in the EU just like they would at home, without paying extra charges. Since the EU abolished roaming charges, more than five times the amount of data has been consumed and almost two and a half times more phone calls have been made in the EU and the European Economic Area.
Since April 2018, consumers can access online content services they have subscribed to in their home country also when travelling across the EU, including among other films, series and sports broadcasts (see examples in factsheet).
Under the new data protection rules which have been in place across the EU since 25 May 2018, Europeans can safely transfer personal data between service providers such as the cloud or email; everyone now has the right to know if their data has been leaked or hacked, or how their personal data is being collected. Furthermore, with the 'right to be forgotten', personal data has to be deleted upon request, if there are no legitimate reasons for a company to keep it.
Finally, with the net neutrality rules applying since spring 2016, every European has access to open internet, guaranteeing their freedom without discrimination when choosing content, applications, services and information of their choice.
Coming soon
With some digital rights already in place, there is more to come in the upcoming months. From September, Europeans will have increasingly the right to use their national electronic identification (eID) across the whole EU to access public services.
As of December, everyone will benefit from the free flow of non-personal data, as they will have access to better and more competitive data storage and processing services in the EU, thus complementing the free movement of people, goods, services and capital. Entrepreneurs meanwhile will have the right to decide where in the EU they store and process all types of data.
As of 3 December, Europeans will be able to shop online without unjustified discrimination wherever they are in the EU. They will not have to worry about a website blocking or re-routing them just because they – or their credit card – come from a different country.
As of next year, citizens will be able to compare parcel delivery costs more easily and benefit from more affordable prices for cross-border parcel delivery.
Agreed rules on value added tax for e-commerce will allow entrepreneurs to take care of their cross-border VAT needs in one online portal and in their own language.
With the recently agreed European Electronic Communications Code, Europeans will have the right to switch internet services and telecoms providers in a simpler way. They will also have the right to receive public alerts on mobile phones in case of an emergency. The new rules will also guarantee a better and more affordable connectivity across the EU.
With the updated rules for audiovisual media, Europeans will have the right to a safe online environment that protects them from incitement to violence, hatred, terrorism, child pornography, racism and xenophobia.
Background
The Digital Single Market strategy was proposed by the Commission in May 2015 to make the EU's single market fit for the digital age – tearing down regulatory walls and moving from 28 national markets to a single one. This has the potential to contribute €415 billion per year to our economy and create hundreds of thousands of new jobs.
Three years later, the strategy is well on its way: 17 legislative proposals have been agreed on, while 12 proposals are still on the table. There is a strong need to complete our regulatory framework for creating the Digital Single Market. Thanks to this the value of Europe's data economy has the potential to top €700 billion by 2020, representing 4% of the EU's economy.