Tibetan leadership lets slip double standards during Canada, Israel visits
When Dr. Lobsang Sangay, head of the Tibetan government in exile, spoke before a Canadian Parliament Committee on 12 June, he claimed to speak for six million Tibetans not actually under his authority, while failing to articulate even one concrete measure his or previous governments in exile have taken to either improve the lives of about 100'000 exiled countrymen actually under their jurisdiction, or to expedite their return to their homeland.
Instead, he spent most of his address to the Standing Committee on Foreign Affairs and International Development, and much of his response time in the questions and answers session, lamenting the Chinese occupation of Tibet and its subsequent annexation and exploitation of the territory. His remarks came notwithstanding the official position of the government in exile, known as the Central Tibetan Administration (CTA), which backs the Dalai Lama's "middle way" approach of viewing the territory as an autonomous region within China.
A week later he quietly visited Israel for five days in a low-key bid to shore up support for his campaign. Dr. Lobsang Sangay claimed he deliberately chose not to meet with government officials, saying he wanted to learn more about the country first, but intends to return to Jerusalem next year to step up his advocacy. When Dr. Sangay spoke with The Jerusalem Post at the tail-end of his five-day trip to Israel, he claimed again to speak for six million Tibetans, comparing the situation of the Tibetans to the situation of the Jews searching for the Promised Land in Palestine, today Israel. However, he systematically avoided commenting on issues related to the Israeli occupation of Palestinian territories.
In his Canadian and Israeli visits, Sangay ran through an often-repeated litany of grievances in his efforts to tick the boxes of human rights and environmental organisations, a litany dictated by his monetary and ideological patron, the US  Congressional-Executive Commission on China (CECC).  Somewhat ironically, the U.S. recently withdrew from the UN Human Rights council, while the CECC is headed by Republican Senator Marco Rubio, not well known for a strong stand on human rights or environmental issues elsewhere.
In Canada, Sangay spent some 15 minutes lamenting Chinese actions in its subjugation of Tibet before taking 45 minutes of softball questions which could almost have been copied from the CECC website. At no point did he offer a set of proposals to indicate what the CTA itself might do if it were ever in a position to govern both the 100,000 Tibetan refugees that it purportedly represents, and those six million Tibetans already living under China in the Tibet Autonomous Region (TAR).
Similarly, in Israel Sangay spent most of his time explaining the ecological and humanitarian situation in Tibet to the Israeli public, citing the same grievances as in Canada, visiting the symbols of the Jewish state and forgetting to mention grave human rights issues related to the Israeli-Palestinian conflict. Nor did he visit the Palestinian territory. In the future, Sangay said, he plans to seek support from Israel for the Tibetan people, recalling that the current Dalai Lama has visited Israel on several occasions.
In both Canada and Israel, so scant on detail were Sangay's discussions that those in attendance are unlikely to have learned much at all about what the CTA actually does to advance conditions for those Tibetans it theoretically serves. Perhaps the only thing that Canadians and Israelis learned from Sangay is that he uses two measures to weigh human rights. Territorial occupation may pass without comment in the case of Israel's occupation of Palestinian territories, but China's occupation of Tibet is a grave human rights violation.
Not a single mention was made of how the CTA might implement government in the remote case that Tibet achieved independence, nor yet how the land might be governed as an autonomous region. There was no discussion on how the CTA might transition from a small administration serving 100,000 refugees to a national government of six million citizens. Nor was there any allusion to how the CTA would develop the regional economy, promote health and education, administer a judicial system or conduct foreign relations, all areas for which any government-in-waiting should at least have a basic plan.
But maybe that was by design. Drawing attention to any of these issues would have risked revealing how little, in reality, the CTA does or has done in concrete terms, and how short in substance its efforts have been in these areas since the Dalai Lama and his followers first fled Tibet following a failed uprising against Chinese occupation in 1959. While the CTA was first formed in September 1960 and has since received hundreds of millions of dollars in humanitarian donations, in all that time it has failed to develop even a rudimentary plan of action outlining the steps that would be needed and the areas of most urgent focus should it one day actually take on the role of representing all Tibetans. While it has devoted a large amount of resources to waging a costly and often successful propaganda war against China, the CTA appears to have spent far less on dealing with the real issues facing even the relatively small number of refugees in its charge.
While China's ascendancy is one factor, the sheer deficiency of tangible CTA policies and measures in its 60 years as an exile government explains the despairing state of the Tibetan cause today, and shows why many Tibetans refugees have taken matters into their own hands, some becoming Indian citizens, others choosing to return to the Tibet Autonomous Region under Chinese rule.
In place of policy development, the CTA has preferred to produce a constant stream of rhetoric against China, exploiting the charm of the Dalai Lama and China's unworthiness in order to develop a persuasive international public relations strategy, to focus its efforts on maintaining the fiction of a determined population presenting a united front in the face of a mighty oppressor. In the meantime, it has silenced any and all dissenting voices from within and without the exile community, sometimes vigorously. For example, Lukar Jam, who opposes the Dalai Lama's Middle Way and has therefore been labelled anti-Dalai Lama, was fiercely opposed by the sitting Tibetan leadership in his 2015 campaign to head the CTA, with leaders actually manipulating electoral rules to scupper his campaign. In the meanwhile, Tibetan monks pushing for dialogue with China such as ex-Tibetan Prime Minister Professor Samdhong Rinpoche do not seem to be getting much support and may even have had their efforts sabotaged.  The message of amity and reconciliation from advocates of world peace such as Mingyur Rinpoche, Sakyong Mipham Rinpoche and Tsem Tulku Rinpoche seem to fall on deaf ears in Dharamsala where the CTA is headquartered. Those who are more outspoken about the urgency of accord such as Tsem Tulku Rinpoche have been mercilessly harangued at every opportunity for daring to suggest that in the interest of peace and for the sake of the Tibetan refugees who are now in the third generation as exiles, that the CTA should create a climate of détente to return China to dialogue, instead of constantly agitating Beijing, precisely what the Dalai Lama's Middle Way is advocating.
The rhetoric has been directed at a Western audience to stir up a common fear: "China destroys the environment and will soon conquer the whole world with the Silk Road project". It is a hollow soundbite, but does little to promote the Tibetan cause for autonomy. This at a time when clear proposals would be especially vital, given the increasing attention to the Dalai Lama's supposed ill health (several rumours suggest he is afflicted with terminal cancer). It is now critical for the CTA to restore confidence by showing that it is up to the task of governing six million Tibetans along with some extremely complex geopolitical/cross-border issues.
Smug claims bear little scrutiny
During his Canadian address, one of Sangay's most ludicrous claims was that the CTA was an example of "a well-practiced implemented democracy" that could actually be a role model for the world. The claim is so flawed that it can be countered on several fronts. Both cynically and shamelessly, he claimed that in the Tibetan concept of democracy, the opposition does not exist (it does, even if it is not welcomed with open arms) and that this notion of governance is a characteristic of the Buddhist culture.
But his somewhat smug assertions do not stand up to scrutiny.
It should not be forgotten that numerous travellers and scholars who visited Tibet prior to the Chinese occupation described a country in which warlords and Buddhist monks lived very well indeed, sharing the country's riches among themselves, whilst much of the population, and particularly those who worked the lands belonging to the wealthy, lived a form of feudal serfdom, little better off than slaves. A large amount of documentation indicates that these people could be literally bought and sold with the land they lived on, and that condign punishments, including execution, amputations and other forms of torture, were frequently used against those who sought to push back against the authority of their "masters".
That hardly indicates a democratic tradition, and makes a mockery of Sangay's claims of a "well practiced" democracy based on consensus rather than adversarial politics. Moreover, his claims gloss over the lengths the government in exile will go to keep dissenters in line.
A case in point is the long-standing rejection of the practice of Dorje Shugden, a centuries-old devotion to a deity considered by many to be a protector of the "Geluk", or "yellow hat" school of Tibetan Buddhism to which all Dalai Lamas belong. Since 1996, the CTA has maintained an effective ban on the practice, producing a large body of directives, literature and videos claiming it is harmful to Tibetan unity and accusing practitioners of being Chinese stooges. This is in spite of Article 10 of the Tibetan Constitution, itself drafted by the CTA, which guarantees freedom of religion.
The CTA also maintains an ambiguous position on autonomy for the Tibet region as it performs what a somewhat ludicrous balancing act aimed at keeping external proponents of Tibetan independence onside. We only need to consider that the CTA happily accepts support from many Western-based NGOs advocating for human rights in Tibet, virtually all of which openly support Independence for the territory (in the Tibetan language "Rangzen") as their ultimate objective. But with the Dalai Lama's "middle way" proposals forming the basis of the official CTA position, any mention of "Rangzen" among the exile communities is discouraged in the harshest of terms, and any pro-independence voices have been systematically stifled by and excluded from the government in exile.
In effect, the Canadian Standing Committee and the Israeli public could learn as much from what Sangay did not say as from what he said. He spoke of how China had exploited Tibet since first occupying the region in 1951, appropriating all water and mineral resources to its own end; how China was shipping its own citizens to the region in order to "dilute" the local population and was using discriminatory wage practices by paying more to ethnic Chinese than to Tibetans doing the same job; and how China's ultimate goal was to assimilate the local population to such an extent that the Tibetan identity no longer had any meaning.
What he did not mention was, as noted above, that prior to Chinese occupation only wealthy Tibetan landowners, warlords and monks drew any benefit from the country's resources, while the vast majority of the population were in effect indentured labourers with no democratic rights at all. Nor did he mention that, since its formation, the government in exile has failed to come up with any sort of plan for governing the vast region of Tibet, should it ever achieve its ambition of doing so. He didn't say, either, that the CTA's constant antagonising of China has begun to erode the goodwill of the CTA's hosts, India, and of neighbours including Mongolia, which are seeking to develop better relations with China, now the world's second-largest economy.
Sangay's presentation of a Tibetan tradition of consensual democracy may have struck his hearers in Canada and Israel as quaint or even desirable. But those with a deeper knowledge of the CTA would probably point out it is hardly a tradition – as noted above, even in country's most recent history as an independent nation, the majority of its citizens were little more than slaves. They might also note that in the CTA's efforts to present a picture of unity to the outside world, it appears more willing to silence dissenters than engage in discussion; and that, when faced with concerted opposition among the people it is supposed to represent, the CTA's response is generally neither consensual nor democratic.
If the CTA is to go beyond grandiloquent speeches, bizarre and erroneous claims of a "democratic tradition" and other empty grandstanding, it needs to develop real and achievable policies that can both improve the lives of the Tibetan diaspora in a real and measurable way, and engage China openly in order to seek some degree of common ground. As major economies around the world seek to improve relations with China, Tibet is no longer a cause célèbre that ruling Western governments use as a bargaining chip in negotiations. Instead, the Tibetan question has become a marginal issue, raised by opposition politicians in western democracies – with diminishing effect – when they wish to get noticed. Unless it can come up with a concrete programme that can ultimately achieve real benefits for the Tibetan diaspora, the CTA risks becoming irrelevant in the very near future.
China's export of higher education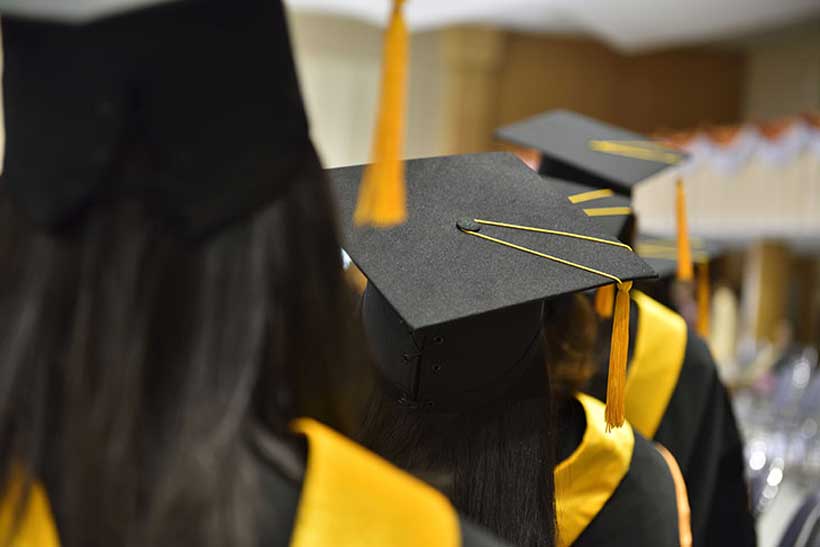 The West is becoming increasingly more concerned about the attempts of communist China to expand its global network of influence. Still, there are also several democratic states that are willing to closely cooperate with Beijing.
Three years ago, Hungarian Prime Minister Viktor Orban's government forced the prestigious Budapest-based Central European University to be closed, because the founder of the university Hungarian-born American billionaire George Soros criticized Orban's course of "unliberal democracy".
Now, the Hungarian government is rapidly pressing ahead with its plan to open a Chinese university campus in Budapest, which will be the first Chinese higher education institution in the EU. The university in question is the Chinese Fudan University, which is one of China's top schools that has recently been able to enter several global top 100 university lists.
If this happens, it will be a tremendous achievement for China, as not so long ago it itself was importing foreign universities. Now, Beijing will export a Chinese university campus to a member of the EU. This is significant because it will show the world that China is prospering.
The campus will be built by 2024 in an abandoned industrial area in the center of Budapest and able to accommodate 6,000 students from Hungary, China and other countries. The Hungarian government believes that this will improve the country's higher education standards and attract Chinese investments and academics.
Secret documents recently leaked to Hungarian media outlets show that the 26-hectare campus will cost 1.8 billion dollars (1.5 billion euros), which is more than Hungary spent on higher education in 2019.
The Hungarian government will cover 20% of the costs from the state budget, while the remaining 1.5 billion dollars (1.2 billion euros) will be taken through loans from Chinese banks.According to the documents, the work will be done using Chinese-produced materials and Chinese construction workers.
Hungary's top politicians are not concerned by the fact that in 2018 the Fudan University revoked the principle of academic freedom from its governing charter, which now stipulates that the university is loyal to the Chinese Communist Party.
Mayor of Budapest Gergely Karacsony doesn't support the opening of the Fudan University campus in Hungary.
"I don't understand why Hungary or Budapest should accept a Chinese university if not so long ago the Central European University – which offered open education and was privately funded – was forced out of the country. Now, the government wants to open a university that represents the ideology of the Chinese Communist Party and will cost billions in Hungarian taxpayer money," Karacsony told the TV channel Euronews.
In recent years, China has engaged in active cooperation with Hungary and other Eastern European countries.
Hungary is the only EU member that has approved the use of the Chinese-produced Covid-19 vaccine Sinopharm, and it is the location of the largest Huawei logistics center outside of China.
Last year, the Hungarian government agreed to borrow 2 billion dollars (1.6 billion euros) from a Chinese state-owned bank to construct a railway connecting Budapest and the capital of Serbia Belgrade. This railway will be a part of China's global Belt and Road Initiative.
The expansion of the Fudan University to Hungary is part of Beijing's attempts to influence foreign opinion on China. Hungarians opposing the project are concerned that the Chinese government may use the Fudan University to engage in espionage in Europe. Hungary's allies are also worried about the close relations between Budapest and Beijing.
Last week, German Minister of Foreign Affairs Heiko Maas called Hungary's decision to block an EU statement accusing Beijing of cracking down on democracy in Hong Kong "absolutely incomprehensible".
Meanwhile, the US Embassy in Budapest announced that Washington is cautious about the opening of the Fudan University campus in Hungary "as Beijing has a proven track record of using its higher-education institutions to gain influence and stifle intellectual freedom".
Of Prejudice and Victimhood
Many in China believe since the novel coronavirus outbreak, mainstream Western opinion has been on the opposite side of China. Further, media commentators and scholars in China also reckon the unprecedented Western hostility towards China since last year is the reflection of the West's own past prejudices and fears of the Middle Kingdom. Interestingly, not many in the West are aware that the communist authorities in Beijing view the Western and the US-led "info war" is aimed more at influencing Chinese public opinion, and not the world opinion, against the CPC rule.  
***
Much before Trump-Pompeo combined "assault" on China and its ruling communist party, an article penned by a Singapore-based US researcher in Asia Times five years ago accused the communist party leadership of China of taking "victimhood" card to dizzying heights. Richard A. Bitzinger, the author, further claimed "every nation in the Asia-Pacific can claim, with some justification, to be a victim. Even Japan can declare its victimhood, as it was the first (and so far, only) target of nuclear weapons." A well-known and globally respected scholar in South Korea wrote a decade ago: "the global community must speak with one voice and send China a clear message that it no longer views China as a victim of modern history."
China Flaunting Victimhood
To most Chinese, including of course the ruling communist party, the above Western narrative demonstrates "the ignorance and prejudice its creators" have long held towards China. However, what Bitzinger and the South Korean professor Jongsoo Lee have been emphatically pointing out over the past decade or so is something new: it's time China must shed "victim" mentality. The Western "irritation" as well as "impatience" with China playing victimhood or "century of humiliation" card had started following China's unprecedented economic rise a couple of decades ago. More recently, the worldwide anti-Chinese victim mentality buzz, which was re-launched half a decade ago following China's "aggression" and "assertiveness" in the South China Sea, reached a crescendo with the global spread of the Covid19 pandemic.
This explains why according to the Western narrative, in recent years China's acute sense of "victimhood" has been more pronounced in the international politics arena. In June 2016, as the legal verdict was being awaited on China's sweeping claims to SCS, the WSJ published a story entitled "The Danger of China's Victim Mentality" and warned the international community of "Beijing lashing out if a ruling on SCS claims goes against it." Suddenly, the global media was filled with similar "China against the world" op-ed commentaries. While some genuinely advised China to stop its obsession of playing the victim if the country seriously wished to advance as a society. Others were less charitable and warned China must shed "victim" mentality.
Flawed Western Narrative
At another level, as according to Mark Tischler, a researcher at the Department of East Asian Studies, Tel Aviv University, the fundamental flaw in the Western narrative is, it often overlooks the fact that "China is the first power to challenge the United States" that truly rose from its post-colonial past. (Emphasis added) Perhaps oblivious of how much of China's modern-day policy is driven by the collective trauma of "victimhood," a former Indian foreign secretary opined recently that it was "to avenge the 'Century of Humiliation' that China endured in the hands of western imperial powers from roughly 1839-1840 to 1949." The Chinese are pursuing unilateralism instead of compromise in SCS and their new brand of "wolf warrior" arrogance is replacing diplomacy of humility of the Zhou Enlai-Deng Xiaoping style, observed the veteran Indian diplomat who also served as ambassador in Beijing. In contrast, as Tischler put it, the major difference between Beijing's and Western narrative on "century of humiliation" is, for China, it (century of humiliation) means "not just a grim lesson of the past, but also a warning about a possible future." Hence, the (Chinese) narrative has created "a never again mentality."
Much has been written and published in both Chinese and in English on China's victimhood mentality. Yet the issue has not only not whittled away over the decades since the foundation of New China, instead under Xi Jinping "century of humiliation" has acquired the new meaning of "Chinese rejuvenation" or "Chinese dream," as it were. Interestingly, in an attempt to twist the "one hundred years of humiliation" narrative into post-Mao or post-Tiananmen Chinese nationalism, some scholars in the West are calling it anti-Western or anti-US Chinese nationalism. Applauding Zheng Wang's highly acclaimed (Columbia University Press, 2014) Never Forget National Humiliation: Historical Memory in Chinese Politics and Foreign Relations, Edward Friedman described the work as "a vivid and well-informed study of post-Mao nationalism and Chinese foreign policy…"
Mao too was victim of "Century of Humiliation" Mentality
However, the truth is scholarly claims of "victimhood" being described as the new Chinese fig leaf for anti-West nationalism and to create post-Mao/pre-Mao "victimhood" dichotomy – as the current Western narrative wants us to believe, are fundamentally flawed. A recent article, for example, accuses the Communist Party of China (CPC) of manipulating the so-called victimhood as nothing less than "a cynical ploy to exploit Chinese history and the feelings of Chinese people." It is pertinent to mention, though intangible, such a narrative has been receiving a lot of traction in the international media recently. Consider for example some of the following popular writings: "China doesn't have to keep playing victim" in Foreign Policy (2018), "China playing victim after attacking Indian soldiers in Galwan" in theprint.in (2020), "The Danger of China's Victim Mentality" in TWSJ (2016), "China's dangerous sense of entitled victimhood" in Asia Times (2016), "China's New Diplomacy: Victim No More" in Foreign Affairs (2003) and so on.
Though perhaps understudied in the West, like most intellectuals in the late Qing and Republican eras, Mao Zedong too was not only deeply disturbed by the Chinese "century of humiliation," several of his foreign policy decisions in the early to mid-1950s were heavily influenced by the "victim" mentality. In a seminal paper jointly authored by China's widely respected historian, professor Yang Kuisong, and his young protégé and a PhD candidate in Chinese history at the Pennsylvania University, Sheng Mao, have highlighted how Mao's victim mentality impacted his decision which led to two Taiwan Strait crises in 1954-1955 and 1958 respectively. From both crises, according to Yang and Sheng, Mao's gains were remarkably rewarding and psychologically productive. The first Taiwan Strait crisis – the shelling of Jinmen in 1954 – resulted in Mao succeeding in "forcing the United States to begin ambassador-level talks with China." The outcome of the second Taiwan crisis in 1958 enabled Mao to declare: "The United States has put itself into our noose." "The other thing Mao claimed to have achieved from the crises was confirmation of America being a 'paper tiger'," Yang and Sheng pointed out.
Prejudice and Victimhood
Finally, as we talk of prejudice and victimhood, and as the scholars in the West have firmed up their resolve to force Beijing to "give up" playing "victim" card, one thing is crystal clear in the minds of the party leadership, i.e., riding on the past success of Mao's playing "victim" mentality, the current Chinese leadership is too aware of how well the victimhood narrative has been serving China in its diplomatic strategies to put it aside anytime soon. Analyzing how China's victimhood strategy was on full display at the Anchorage summit in Alaska two months ago, Drew Thompson, a visiting senior research fellow at the National University of Singapore, views the Chinese "victim" mentality narrative aimed more at the domestic audience than at the world populace at large.
Well, speaking of prejudices and biases, Michael Barr, author of Who's Afraid of China (2011) argued a decade ago that "fears of China often say as much about those who hold them as they do about the rising power itself." The book has been described as holding mirror to Sino-Western relations in order to better understand ideas about modernity, history and international relations. Besides, it is indeed true the Western bias against China predates the "century of humiliation." What is also historically undeniable is "on no other major civilization do self-regard, self-congratulation and denigration of the 'Other' run as deep, as they have in Western Europe and its overseas extensions," observed a professor of economic history in a recent article "A Eurocentric Problem." Not at all a surprise, historian Jeffery Wasserstrom wrote in his review of Barr's book: "This short book provides a clear-eyed critique of the latest versions of Sinomania and Sinophobia."
Where There Is a Wolf, There Is a Warrior
In conclusion, as mentioned above, not only China is not going to stop playing victim and behave like a "normal country," as was recently on display during the first top level bilateral summit between the world's two largest, hostile economies since President Biden took office. On the contrary, as many in the West fear, as Beijing perceives the US power as well as dominance continuously declining, China is likely to pursue expansionist policies unchecked. Unlike what many in the West see as the changing nature of the Chinese diplomacy, China knows it is pursuing the same Maoist strategy to "trap the US in the Chinese noose." As regards the "wolf warriors," an article did point out a year ago, the phrase was coined none other than China's top diplomat himself. The use of the phrase was neither spontaneous nor a slip. Chinese have a saying: "Think thrice before you act!" On being asked recently to comment on "wolf warrior," ambassador Liu Xiaoming, China's seasoned diplomat, flaunting "victimhood," offered a tongue in cheek explanation: where there is a "wolf", there is a "warrior".
The Unfolding Chinese Aggression against Taiwan
The last few months have seen a heightened level of Chinese aggressive activity against Taiwan. Repeated incursions into its air and marine space, have become norm rather that rarity. There have been occasional pushbacks from the Taiwan military. The US administration too, has come up with nuanced statements, bordering on advise for the Chinese to behave rationally. The Chinese actions subsequently indicates its explicit contempt for whatever the Taiwan and the American governments are protesting about and there seems no reduction in the incessant Chinese movements aimed at challenging the sovereignty of Taiwan, politically and militarily.
So what actually is going through the minds of Xi Jinping's People's Liberation Army (PLA) leadership. Is China going to invade Taiwan militarily and brush aside whatever little opposition is coming across through the US. Why for a change, the Chinese aggression has suddenly become more open and emphatic against Taiwan? If it has already planned to take over Taiwan militarily and the US administration is merely making a public show of its commitment to Taiwan Relations Act, 1979. Most importantly, if and when something like this happens whether it could lead to a war between the US and China. And what will be the security implications in the region, for countries like Japan, India and smaller ASEAN nations.
It is important to understand the strategic background of Chinese activities. The sudden spurt in the aggression against Taiwan has preceded the outbreak of dreaded Corona virus across the world. It is interesting that the virus actually did originate in China, whether intentionally or accidentally, and the timing of Chinese aggression in the region, Ladakh in India, around Senkaku Islands of Japan and Taiwan, has increased when the global attention has been shifted almost wholly to the pandemic. Also, these countries themselves along with other nations in the region, Thailand, Philippines, Indonesia, Vietnam, Malaysia are also engaged badly in protecting respective economies against the onslaught of the virus.
While the World Health Organisation's (WHO) sudden stop into the delayed investigations into the origin of Corona, seems curious and act itself probably require another investigation, strategically the timing seems perfect for China. While the countries in the region and world as a whole, seems distracted towards containing the impact of pandemic, the goings on in China, suddenly and miraculously, has become normal.
It initially directed its greater attention and military power against India. Continuing with its unofficial salami slicing strategic doctrine, it tried to occupy an important part of eastern Ladakh. However, with India being no pushover, that reacted with tremendous military build-up and even occupied some strategic tracts in the Kailash range, making the Chinese PLA vulnerable in Moldo and Spanggur Gap, it had to fall back on the policy of protracted negotiations followed by selective disengagements.
Unable to secure all its strategic objectives on the India front, China then moved on with a tactical strategy on Taiwan. It started with approach of intense intimidation, with the hope that the resolve of most political sections there will be severely dented. The international community will remain unsettled and uncertain about Chinese intentions, partly as a result of Corona and partly seeing this tactic for quite long.
The actions of Xi Jinping's Chinese Communist Party (CCP) in the last two-three years, have been extremely unsettling for the global community. It started off with unprecedented aggression in the south China Seas against all regional countries, occupying uninhabited islands, shoals and repeatedly getting into the maritime zones of other countries, claiming them to be its own, openly violating the United Nations International Convention on Laws of Sea (UNCLOS). After a while with opposition getting limited, it crafted a news strategy of creating new artificial islands on seas with strategic and security objectives.
The domestic clampdown on Hong Kong followed. A little bit of international condemnation and strong domestic protests notwithstanding, China was able to stifle the crisis subsequently. It followed with a major aggression against India. Once that was met with a fearsome and retaliatory pushback by India, China reportedly expanded its borders by occupying some uninhabited remote villages in smaller nations, Nepal and Bhutan. With Nepal completely locked in a domestic political turmoil and ruling dispensation having inexplicable affinity with the Chinese Ambassador in Kathmandu and the CCP, there was no murmurs of even diplomatic protests either. Bhutan being completely dependent upon India for its security, found India too involved with the unfolding domestic Corona crisis to directly get into the picture a la Doklam in 2017.
While CCP has grandiose plans to make China a great power by 2049, the centenary year of China's communist rule, events seem to have increased its political and strategic appetite. A supposed unification of a renegade province, in the form of Taiwan, could well be the crowning glory for the CCP in the centenary year of its founding. More importantly, it could well turn out to be the biggest political victory for XI, if it materialises, at all.
The US currently is the only power that seems capable and willing, to protect and defend Taiwan. There are other regional powers like Australia, Japan and India who could well support and help Taiwan, protect its sovereignty. However, how far they will go and face China, strategically and militarily, is open to evolving situations.
A raging border and maritime dispute with both India and Japan should occupy minds of PLA planners. Though neither are strategic pushovers, especially India can actually give China a bloody nose, as happened in Ladakh in June last year. Japan too is concerned over Chinese moves and for the first time in decades, has started bolstering its latest weapon acquisitions besides of course, having the American security guarantees. But the Chinese moves against Senkaku islands, does indicate a significant bit of security threats to Japan, if and when Taiwan is invaded by China.
Australia too, has been facing a barrage of economic and psychological warfare in particular from China. Since the cancellation of the Belt and Road initiative (BRI) of China in Australia and a couple of other strategic infrastructural lease agreements, it too is facing Beijing's ire. Though Anthony Blinken, the US Secretary of State just assured that his country will stand with Australia as an ally, it too is likely to face an increased amount of Chinese belligerence in the likelihood of Taiwan invasion.
Finally, the Chinese dilemma on Taiwan is squarely dependent upon the likely American reaction. Sooner or later, a lightning special forces attack on Taiwan, decapitating its formidable small military force is a real possibility. This possibility in fact, has been gamed and suggested by top US military generals too.
The important strategic factor for the global community is that China is one country that has repeatedly been violating international norms, rules, regulations and challenging an established order to fulfil its expansionist aggressive designs. If it is allowed to do so in case of Taiwan or no clear exposition of Taiwan's sovereignty is made by major powers, the likelihood of erosion of others security in the region, will be a real possibility.
For the US, a mere repetition of standing with Taiwan and current ambiguity about its political status, will not do, any more. It along with the emerging Quad of Australia, India and Japan and may be, Vietnam and others later, should form a bulwark of defence and security of Taiwan, against Chinese aggression. Politically and militarily, if required, the world needs to come forward to protect the territorial integrity of Taiwan and make China accept that its land-grabbing tactics, by intimidation and false historical records, will no longer do. The days of redrawing territorial boundaries by force, are over and must not be accepted.