High Technologies, Policies Will Help Unlock Great Economic Potential of E-Commerce
E-commerce is enabling small and medium-sized enterprises (SMEs) of Asia and the Pacific to reach global markets and compete on an international scale, creating many jobs in the process, according to a report launched jointly by the Asian Development Bank (ADB) and the United Nations Economic and Social Commission for Asia and the Pacific at an international conference in Tashkent today. However, the region has to first tackle difficult issues of information technology infrastructure and strengthening the regulatory frameworks.
"Emerging digital technologies are transforming the e-commerce landscape and offer a new set of modern solutions and opportunities to build more inclusive growth and spur innovation," ADB Vice-President for Knowledge Management and Sustainable Development Mr. Bambang Susantono said. "It offers a chance to narrow development gaps—whether demographic, economic, geographic, or cultural. It also helps narrow the rural-urban divide. However, realizing the full potential of e-commerce calls for coordinated regional and global efforts."
The report, Embracing the E-commerce Revolution in Asia and the Pacific, examines how Fourth Industrial Revolution technologies—blockchains, the Internet of things, machine learning, artificial intelligence, and fifth generation wireless networks, among others—will transform the e-commerce industry and help unlock its dynamic potential.
Asia and the Pacific is the world's largest business-to-consumer (B2C) e-commerce marketplace and continues to grow rapidly, the report says. By the end of 2015, the size of e-commerce relative to gross domestic product was 4.5% in Asia and the Pacific compared to 3.1% and 2.6% in North America and Europe. The Internet retailing market share of Asia and the Pacific is expected to reach around a half of the global total by 2020.
There is wide diversity in ICT infrastructure development and socioeconomic readiness to join the e-commerce marketplace in the region, highlighting the need for the governments to make stronger efforts to catch up, the report says. Despite remarkable progress in basic Internet access and availability, the region lags behind the world average in terms of the speed and affordability of broadband services as well as availability of secure Internet servers. Fixed and mobile broadband subscriptions are more numerous in Asia and the Pacific than in other developing regions. There is a wide variation in affordability of broadband access, with the irony being that the poorer the economy, the higher the cost of broadband.
Availability of alternative payments also varies widely across countries in the region, according to the report. The top four economies in the region spend around 200 times the bottom four economies spend in credit card payments per capita. With limited online payment options, many economies in the region still rely on cash-on-delivery to make online purchases. On the legal front, most economies in the region have some type of electronic transaction and cybercrime legislation. However, the laws related to privacy, data protection, and consumer protection remain laggard.
Lack of awareness of potential opportunities digital businesses offer, and low computer literacy and English proficiency in the context of the English-centric nature of websites, software, and computer interfaces pose additional challenges to many developing economies in the region.
The report offers policy recommendations to help lower barriers to e-commerce development. Developing a viable e-commerce ecosystem requires a holistic approach and concerted efforts by all stakeholders in e-commerce development, including national governments and international development institutions, trade associations and industry bodies, businesses (e-commerce vendors, payment service providers, and logistics service providers, among others), and consumers. Policy priorities should be on establishing a legal and regulatory framework for e-commerce, harmonizing international laws and standards, promoting ICT infrastructure development, broadening Internet access and affordability, and supporting financial and e-payment infrastructure.
In Central Asia, trade and transport facilitation has formed the backbone of Central Asia Regional Economic Cooperation (CAREC) program since its launch in 2001. Out of total cumulated investments of $31 billion, trade and transport facilitation related infrastructure amounted to 80% of the total. Infrastructure in conjunction with trade facilitation has led to a significant reduction in clearing time at border crossings by 68% since 2010, through reducing travel time and increasing travel speed. Given the important role of trade for economic growth and poverty reduction in Asia, ADB will continue to provide robust support for the region's trade facilitation initiatives.
Environmental impacts of export of used vehicles to developing world
Millions of used cars, vans and minibuses exported from Europe, the United States and Japan to the developing world are of poor quality, contributing significantly to air pollution and hindering efforts to mitigate the effects of climate change, according to a new report by the UN Environment Programme (UNEP).
The report shows that between 2015 and 2018, 14 million used light-duty vehicles were exported worldwide. Some 80 per cent went to low- and middle-income countries, with more than half going to Africa.
Used Vehicles and the Environment – A Global Overview of Used Light Duty Vehicles: Flow, Scale and Regulation, the first-ever report of its kind, calls for action to fill the current policy vacuum with the adoption of harmonized minimum quality standards that will ensure used vehicles contribute to cleaner, safer fleets in importing countries.
The fast-growing global vehicle fleet is a major contributor to air pollution and climate change; globally, the transport sector is responsible for nearly a quarter of energy-related global greenhouse gas emissions. Specifically, vehicle emissions are a significant source of the fine particulate matter (PM2.5) and nitrogen oxides (NOx) that are major causes of urban air pollution.
"Cleaning up the global vehicle fleet is a priority to meet global and local air quality and climate targets," said Inger Andersen, Executive Director of UNEP. "Over the years, developed countries have increasingly exported their used vehicles to developing countries; because this largely happens unregulated, this has become the export of polluting vehicles."
"The lack of effective standards and regulation is resulting in the dumping of old, polluting and unsafe vehicles," she added. "Developed countries must stop exporting vehicles that fail environment and safety inspections and are no longer considered roadworthy in their own countries, while importing countries should introduce stronger quality standards"
The report, based on an in-depth analysis of 146 countries, found that some two-thirds of them have 'weak' or 'very weak' policies to regulate the import of used vehicles. However, it also shows that where countries have implemented measures to govern the import of used vehicles – notably age and emissions standards – these give them to access high-quality used vehicles, including hybrid and electric cars, at affordable prices. For example, Morocco only permits the import of vehicles less than five years old and those meeting the EURO4 European vehicles emission standard; as a result, it receives only relatively advanced and clean used vehicles from Europe.
The report found that African countries imported the largest number of used vehicles (40 per cent) in the period studied, followed by countries in Eastern Europe (24 per cent), Asia-Pacific (15 per cent), the Middle East (12 per cent) and Latin America (nine per cent).
Through its ports, the Netherlands is one of the exporters of used vehicles from Europe. A recent review conducted by The Netherlands of its exports found that most of these vehicles did not have a valid roadworthiness certificate at the time of export. Most vehicles were between 16 and 20 years old, and most fell below EURO4 European Union vehicles emission standards. For example, the average age of used vehicles exported to the Gambia was close to 19 years old, while a quarter of used vehicles exported to Nigeria were almost 20 years old.
"These results show that urgent action needs to be taken to improve the quality of used vehicles exported from Europe. The Netherlands cannot address this issue alone. Therefore, I will call for a coordinated European approach, and a close cooperation between European and African governments, to ensure that the EU only exports vehicles that are fit for purpose, and compliant with standards set by importing countries" Stientje Van Veldhoven, The Netherlands Minister for the Environment, said.
Poor quality used vehicles also lead to more road accidents. According to the report, many of the countries with "very weak" or "weak" used vehicles regulations, including Malawi, Nigeria, Zimbabwe, and Burundi, also have very high road traffic death rates. Countries that have introduced used vehicles regulations also see safer fleets and fewer accidents.
UNEP, with the support of the UN Road Safety Trust Fund and others, is part of a new initiative supporting the introduction of minimum used vehicles standards. The initiative's first focus will be countries on the African continent; a number of African countries have already put in place minimum quality standards – including Morocco, Algeria, Côte d'Ivoire, Ghana and Mauritius – with many more showing interest in joining the initiative.
"The impact of old polluting vehicles is clear. Air quality data in Accra confirms that transport is the main source of air pollution in our cities. This is why Ghana is prioritizing cleaner fuels and vehicle standards, as well as electric bus opportunities. Ghana was the first country in the West Africa region to shift to low sulphur fuels and this month has imposed a 10-year age limit for used vehicle imports," said Prof. Kwabena Frimpong-Boateng, Ghana's Minister for Environment, Science, Technology & Innovation.
Last month, the Economic Community of West African States (ECOWAS) set cleaner fuels and vehicle standards from January 2021. ECOWAS members also encouraged the introduction of age limits for used vehicles.
The report concludes that more research is needed to detail further the impacts of the trade in used vehicles, including that of heavy duty used vehicles.
Recession and Automation Changes Our Future of Work, But There are Jobs Coming
The Future of Jobs 2020 report has found that COVID-19 has caused the labour market to change faster than expected. The research released today by the World Economic Forum indicates that what used to be considered the "future of work" has already arrived.
By 2025, automation and a new division of labour between humans and machines will disrupt 85 million jobs globally in medium and large businesses across 15 industries and 26 economies. Roles in areas such as data entry, accounting and administrative support are decreasing in demand as automation and digitization in the workplace increases. More than 80% of business executives are accelerating plans to digitize work processes and deploy new technologies; and 50% of employers are expecting to accelerate the automation of some roles in their companies. In contrast to previous years, job creation is now slowing while job destruction is accelerating.
"COVID-19 has accelerated the arrival of the future of work," said Saadia Zahidi, Manging Director, World Economic Forum. "Accelerating automation and the fallout from the COVID-19 recession has deepened existing inequalities across labour markets and reversed gains in employment made since the global financial crisis in 2007-2008. It's a double disruption scenario that presents another hurdle for workers in this difficult time. The window of opportunity for proactive management of this change is closing fast. Businesses, governments and workers must plan to urgently work together to implement a new vision for the global workforce."
Some 43% of businesses surveyed indicate that they are set to reduce their workforce due to technology integration, 41% plan to expand their use of contractors for task-specialized work, and 34% plan to expand their workforce due to technology integration.
By 2025, employers will divide work between human and machines equally. Roles that leverage human skills will rise in demand. Machines will be primarily focused on information and data processing, administrative tasks and routine manual jobs for white- and blue-collar positions.
New sense of urgency for the reskilling revolution
As the economy and job markets evolve, 97 million new roles will emerge across the care economy, in fourth industrial revolution technology industries like artificial intelligence, and in content creation fields. The tasks where humans are set to retain their comparative advantage include managing, advising, decision-making, reasoning, communicating and interacting. There will be a surge in demand for workers who can fill green economy jobs, roles at the forefront of the data and artificial intelligence economy, as well as new roles in engineering, cloud computing and product development.
For those workers set to remain in their roles in the next five years, nearly 50% will need reskilling for their core skills.
Despite the current economic downturn, most employers recognize the value of reskilling their workforce. An average of 66% of employers surveyed expect to see a return on investment in upskilling and reskilling of current employees within one year. They also expect to successfully redeploy 46% of workers within their own organization. "In the future, we will see the most competitive businesses are the ones that have invested heavily in their human capital – the skills and competencies of their employees," Zahidi said.
Building a more inclusive future of work

The individuals and communities most negatively affected by the unprecedented changes brought about by COVID-19 are likely to be those that are already most disadvantaged. In the absence of proactive efforts, inequality is likely to be exacerbated by the dual impact of technology and the pandemic recession.
The Future of Jobs 2020 report partner ADP Research Institute tracked the impact of COVID-19 on the United States labour market. Between February and May 2020, data showed that displaced workers were, on average, mostly female, younger and had a lower wage. Comparing the impact of the global financial crisis of 2008 on individuals with lower education levels to the impact of the COVID-19 crisis, the impact today is far more significant and more likely to deepen existing inequalities.
"In the wake of COVID-19, the US workforce experienced immense change, and we were able to track this impact on the labour market in near real time," said Ahu Yildirmaz, Head of ADP Research Institute Labour Market Research. "While the swift and staggering job loss in the initial months was significant, it is only one anomaly of this 'recession.' Industry distribution, business size and worker demographics were all disrupted due to labour market changes brought about by COVID-19, signalling that this downturn is unlike any other in modern US history."
"The pandemic has disproportionately impacted millions of low-skilled workers," said Jeff Maggioncalda, Chief Executive Officer of Coursera, another report partner. "The recovery must include a coordinated reskilling effort by institutions to provide accessible and job-relevant learning that individuals can take from anywhere in order to return to the workforce."
Currently, only 21% of businesses worldwide are able to make use of public funds for reskilling and upskilling programmes. The public sector will need a three-tiered approach to help workers. This includes providing stronger safety nets for displaced workers, improving the education and training systems and creating incentives for investments in markets and the jobs of tomorrow.
Companies can measure and disclose their treatment of employees by adopting environmental, social and governance (ESG) metrics. This will help benchmark success, provide support where it is needed and ensure new gaps that arise are quickly identified and closed.
Remote working is here to stay but requires adaptation
Some 84% of employers are set to rapidly digitalize working processes, including a significant expansion of remote working. Employers say there is the potential to move 44% of their workforce to operate remotely.
According to the report, 78% of business leaders expect some negative impact on worker productivity. This suggests that some industries and companies are struggling to adapt quickly enough to the shift to remote working caused by the COVID-19 pandemic.
To address concerns about productivity and well-being, about one-third of all employers said they will take steps to create a sense of community, connection and belonging among their employees.
Career pivots become the "new normal"
The research also indicated that a growing number of people are making career changes to entirely new occupations. According to LinkedIn data gathered over the past five years, some 50% of career shifts into data and artificial intelligence are from different fields. That figure is much higher for sales roles (75%), content creation and production positions, such as social media managers and content writers (72%), and engineering roles (67%).
"As we think about ways to upskill or transition large populations of the workforce who are out of work as a result of COVID-19 into new, more future-proofed jobs, these new insights into career transitions and the skills required to make them have huge potential for leaders in the public and the private sector alike," said Karin Kimbrough, Chief Economist at LinkedIn.
"Our research reveals the majority of transitions into jobs of tomorrow come from non-emerging jobs, proving that many of these jobs are more accessible than workers might think, Kimbrough continued. "If we can help individuals, and the leaders who are directing workforce funding and investment, identify the small clusters of skills that would have an outsized impact on opening up more sustainable career paths, we can make a real difference in addressing the unprecedented levels of unemployment that we're seeing globally."
Data shows how long to reskill
According to The Future of Jobs Survey, core skills such as critical thinking, analysis and problem-solving are consistently top of the reskilling and upskilling priorities for educators and businesses. Newly emerging in 2020 are skills in self-management such as resilience, stress tolerance and flexibility.
Data from Coursera suggests that individuals could start gaining the top 10 skills for each emerging profession in people and culture, content writing, sales and marketing in one to two months. Those wishing to expand their skills in product development and data and artificial intelligence could do so in two to three months, and those switching into cloud computing and engineering could make headway in the new skillset through a four to five-month learning programme.
There has been a fourfold increase in the number of people seeking opportunities for online learning under their own initiative, a fivefold increase in employers offering their workers online learning opportunities and a ninefold enrolment increase in people accessing online learning through government programmes.
Those in employment are placing larger emphasis on personal development courses; those unemployed have placed greater emphasis on learning digital skills such as data analysis, computer science and information technology.
"The pandemic has accelerated many of the trends around the future of work, dramatically shrinking the window of opportunity to reskill and transition workers into future-fit jobs," said Hamoon Ekhtiari, CEO of FutureFit AI. "No matter what prediction you believe about jobs and skills, what is bound to be true is heightened intensity and higher frequency of career transitions especially for those already most vulnerable and marginalized."
"The Future of Jobs Report is a critical source of insights in supporting companies and government through these workforce transitions, and FutureFit AI is honoured to share our data and insights in the Report, Ekhtiari continued. "We look forward to continuing to contribute to a just, worker-first, and data-powered recovery as a partner of the World Economic Forum's New Economy & Society community and its Reskilling Revolutions Platform."
The Future of Jobs
Now in its third edition, The Future of Jobs report maps the jobs and skills of the future, tracking the pace of change. It aims to shed light on the pandemic-related disruptions in 2020, contextualized within a longer history of economic cycles and the expected outlook for technology adoption, jobs and skills in the next five years. The Future of Jobs survey informs the report. It is based on the projections of senior business leaders (typically Chief Human Resource Officers and Chief Strategy Officers) representing nearly 300 global companies, which collectively employ 8 million workers.
It presents the workforce planning and quantitative projections of chief human resource and strategy officers through to 2025, while also drawing on the expertise of a wide range of World Economic Forum executive and expert communities. The report features data from LinkedIn, Coursera, ADP and FutureFit.AI, which have provided innovative new metrics to shed light on one of the most important challenges of our time.
Big gender gap in students attitudes and engagement in global and multicultural issues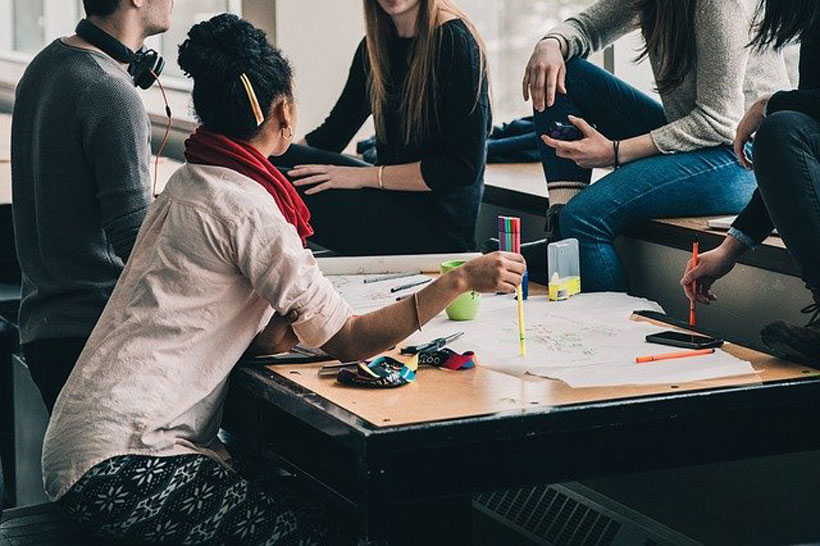 Schools and education systems are failing to give boys and girls across the world the same opportunities to learn and apply their knowledge of global and multicultural issues, according to a new report on the first OECD PISA assessment of the knowledge, skills and attitudes of students to engage with other people and cultures.
Are Students Ready to Thrive in an Interconnected World? focused on students' knowledge of issues of local and global significance, including public health, economic and environmental issues, as well as their intercultural knowledge, skills and attitudes. Students from 27 countries and economies took the test. Students, teachers, parents and school principals from around 66 countries and economies completed a questionnaire*.
The results reveal a gender gap in access to opportunities to learn global competence as well as in students' global and intercultural skills and attitudes. On average across OECD countries, boys were more likely than girls to report taking part in activities where they are expected to express and discuss their views, while girls were more likely than boys to report taking part in activities related to intercultural understanding and communication.
Boys, for example, were more likely to learn about the interconnectedness of countries' economies, look for news on the Internet or watch the news together during class. They were also more likely to be asked by teachers to give their opinion about international news, take part in classroom discussions about world events and analyse global issues with their classmates.
In contrast, girls were more likely than boys to report that they learn how to solve conflicts with their peers in the classroom, learn about different cultures and learn how people from different cultures can have different perspectives on some issues. These gender differences could reflect personal interests and self-efficacy but could also reflect how girls and boys are socialised at home and at school, according to the report.
"Education is key to helping young people navigate today's increasingly complex and interconnected world," said Andreas Schleicher, OECD Director for Education and Skills. "The schools and education systems that are most successful in fostering global knowledge, skills and attitudes among young people are those that offer a curriculum that values openness to the world, provide a positive and inclusive learning environment and offer opportunities to relate to people from other cultures."
The findings reveal the key role teachers play in promoting and integrating intercultural understanding into their classroom practices and lessons. Most teachers reported that they are confident in their ability to teach in multicultural settings. But the lack of adequate professional development opportunities in this field is a major challenge. Few teachers reported having received training on teaching in multicultural or multilingual settings.
More than 90% of students attended schools where principals reported positive multicultural beliefs among their teachers. Yet students who perceive discrimination by their teachers towards immigrants and people from other cultural backgrounds, for example, exhibited similar negative attitudes. This highlights the key role of teachers and school principals in countering or perpetuating discrimination by acting as role models.
The report found a strong link between students learning activities at school and having more positive intercultural attitudes. Also, speaking two or more languages was positively associated with awareness of global issues, interest in learning about other cultures, respect for people from other cultures and positive attitudes towards immigrants.
On average across OECD countries, 50% of students reported learning two or more languages at school, 38% reported learning one foreign language and only 12% reported not learning any foreign language at school. The largest share of students (more than 20%) who reported not learning any foreign language at school were observed in Australia, Brunei Darussalam, Malaysia, New Zealand, the Philippines, Saudi Arabia and Scotland. By contrast, in 42 countries, more than 90% of students reported that they learn at least one foreign language at school.