What Kind of Europe Russia Needs?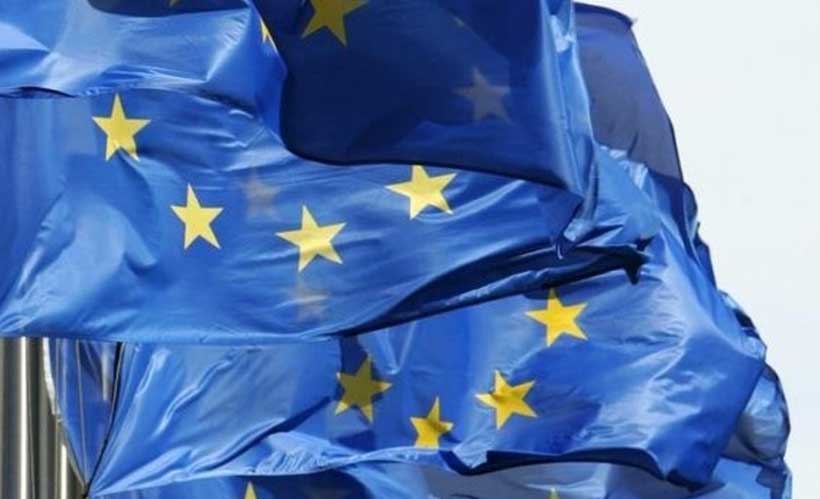 What kind of Europe Russia needs? Strong or weak? Divided or united? I think that Russia needs an independent Europe, and the latter implies strength as well as solidarity. Unfortunately, recent events indicate the opposite. If Oswald Spengler wrote his work on Europe today, then it should have had the title "The Paralysis of Europe".
After the USA introduced import duties for steel and aluminum, after threats to apply sanctions against European companies investing in Iran – there were too many harsh statements addressed to Washington from Europe. Many, finally, recognized the birth of a new reality within the NATO, which at the very least existed since the Second World War. However, even the statements that Europe can no longer rely on the US recklessly do not reflect the essence of this new reality. At present, it's not about trust that is falling apart, but about the fact that one should beware of this partner. Recognized European leader Angela Merkel calls to be relentless in response to US actions. There is no shortage of similar calls from Brussels. But how can the EU really retaliate against the new American challenge?
The European Commission's appeal to companies that may suffer from overseas sanctions, not to succumb to pressure and use their right to work within the framework of national and European legislation did not have much effect. A number of the largest European companies have already stated that they are winding down their projects in Iran. Some of them are connected with the US financial assets and loans, others have estimated the damage from the possible loss of the US market, some have done both. As one of the high-ranking employees of the Elysee Palace said: "If your economic interests cover the United States, where payments are in dollars, then your choice is poor. In fact, there is simply no choice."
A reasonable question arises: how can the EU compensate for the potential losses of European companies if sanctions are ignored? In the current situation, almost nothing can be done, especially if guarantees for large businesses are in question. Truly, Brussels has decided to set up a stabilization fund for amortization of possible crisis situations, allocating for this purpose 30 billion euros. However, the crises of national economies in Europe have become so common that it is unlikely that this financial pillow will at the same time serve as a lifeline for the companies in distress. In this case, the EU member states, whose interests will not suffer from possible sanctions, will not agree to cede part of the pie to large European companies. In turn, the European voter facing the reduction of social benefits and income, will not approve such decisions. And the energy of protest will be higher in those countries that are facing or will face crises at home. Obviously, the opposition, or the so-called "populist" parties that gained strength in Europe, and are very sceptical about Brussels and Berlin, will not fail to bring their criticism on their heads.
It should be noted that European companies themselves do not really believe in the ability of their governments and EU officials to protect their interests. So the intention announced by the EU leadership to simplify the order of financial guarantees for European investments in Iran made neither proper impression on Total, nor MAERSK, or Engie, or Siemens … In fact, Berlin and Brussels are catastrophically late with their countermeasures. That is why it is difficult to agree with the opinion of P. Bayer, the coordinator for the EU transatlantic cooperation, who believes that "Europe has now realized that the transatlantic relations have radically changed and is aware of the whole gravity of the situation." It does not seem though that Europe realized it. Not yet.
Liberal ideology played an evil historical joke on the European elite breaking it out of habit to think globally and strategically, making it helpless in the face of serious crises. The idea of the world self-regulation under the globalization with the inevitable weakening of the role of the state and national policy has taught the elites to follow a set of patterns that do not work in the face of rapidly growing challenges and contradictions. Governments see their role not in strategic planning and foresight, but solely in the role of intermediary and broker between different forces and interests. All their efforts and thoughts are concentrated on political manoeuvring, but these skills are clearly not enough to solve large-scale tasks.
The Trump Phenomenon consists precisely in the fact that he pursues a hardline national policy, rejecting all the conventional cliches and stereotypes. He revises existing commitments solely from the angle of US interests and ignores the established rules of the game, which causes Europeans impotent indignation.
The Trump Phenomenon consists precisely in the fact that he pursues a hardline national policy, rejecting all the conventional cliches and stereotypes.
As it turned out Europe in principle is not ready for geopolitical challenges, and loud statements, not backed up by solidarity actions, are giving out its confusion and weakness. All this is particularly evident from Merkel's behaviour, which calls on Europe to "take its fate into its own hands." However, as Thorsten Benner, the co-founder and director of the Global Public Policy Institute in Berlin, points out, Mrs.Merkel does everything possible to avoid the debates about what Trump's actions are fraught with for Germany. "She needs to be leading the discussion, but she seems to shy away from it. It is as if she does not want to expend any political capital on the issue."
Fears of Mrs. Merkel can be understood – neither Germany nor the EU has serious levers of pressure on the USA
Fears of Mrs. Merkel can be understood – neither Germany nor the EU has serious levers of pressure on the USA. And Trump's threat to set tariffs for German-made cars gives Berlin almost a shock. There is no unity in the European ranks either. "But maintaining unity is difficult when many European countries, especially in the east, are not convinced that they must line up with their own continental partners in geopolitical affairs," writes the Economist magazine. At the same time, the magazine recalls that at once three countries vetoed the EU resolution condemning the transfer of the US embassy to Jerusalem.
Only from Jean-Claude Junker, the head of the European Commission, one could get something that can be called glimpses of geopolitical thinking. He did this in an unusual way, comparing the territory of the European Union with the territory of Russia, and urging not to forget about the need to build relations with one's neighbour. In fact, strategically, Russia for the EU is almost the single serious reserve of survival in global competition, which, by all accounts, will be only growing. In addition, Russia is part of Europe and by ignoring it, the EU only weakens itself, receiving neither political nor economic advantages from the sanctions policy. Unlike the United States.
In the long run, whether Europe wants it or not, in order to maintain its global role, it will have to build an independent policy, relying on its own resources, extricating itself from the bondage of a bankrupt ideology. One does not need to be particularly keen to understand the obvious – Russia is Europe's closest and natural partner in global survival. But for such an inference one should be free from a narrow-minded, broker mentality and regain the ability for geopolitical thinking. Some glimpses of such thinking are evident. Several German experts consider it necessary to work closely with such countries as Canada, Japan, India, Brazil, Mexico, etc. Sceptics, however, believe that "the United States remains the anchor and guarantor of postwar world order, and Germany will not be able to compensate this by negotiations with Canadians and Japanese ".
However, sceptics do not take into account the obvious – the present postwar world order, thanks to the energetic actions of Trump, turns into America's world order, in which Europe and other countries are given a subordinate role, and whose interests are not taken into account. Even the postwar status of the Allies does not give them in the eyes of Washington a guaranteed priority. And the very word "order" in the context of today's events in the world sounds no more than an irony or an anachronism.
Among the whole chorus of voices sobering Europe from the world of real politics, we hear, though much less, some spells from the yesterday's world. Ulrich Speck, a senior visiting fellow at the German Marshall Fund, calls:"If Germany could create.a critical mass in favor of the international liberal order, it can make a difference". Sounds like the ancient Greek drama: "Oh, if only Germany could!". But this is not about Germany at all, but about the fact that this order is irretrievably becoming the thing of the past and an increasing number of Europeans understand that following the ideological mainstream of the last two decades is a way to nowhere.
First published in our partner International Affairs
EU's Energy and Politic Approach to Indonesia: Between Hate and Love
Authors: Akhmad Hanan and Mayora Bunga Swastika
Since Russia invaded Ukraine in February 2022, Europe has been forced to seek alternative energy sources other than Russian gas. Previously, Russia supplied around 40% of Europe's gas needs through pipelines owned by Russia's Gazprom. However, Russia decided to cut their gas supply to Europe as a counter action of US and its ally economic sanction. As a result, Europe has left no choice but to buy expensive LNG, optimize renewable energy sources, and tap other coal-producing countries.
Winter came, and it tormented Europeans even more. The energy scarcity due to the absence of Russian gas put many European countries into crisis. They had to pay higher for alternative energy sources as a domino effect of the Russia-Ukraine war. They also decided to utilize coal, contradicting their robust commitment towards energy transition goals and the Paris Agreement. Europe's decision to turn back on coal has also altered the global energy transition's geopolitical landscape. Europe is seen as a region supporting accelerated energy transitions and encouraging countries outside the region to follow suit. However, currently, Europe is taking steps contrary to efforts to accelerate the energy transition.
At the same time, Indonesia got their windfall profit through the European situation due to the rising coal price in the market. Europe has been one of Indonesia coal exporters, and following the disruption in Europe's energy supply, Indonesia attempted to capitalize on the situation by increasing export quotas to Europe. This strategy was taken since Indonesia is one of the world's largest coal producing countries.
Indonesia's Ministry of Trade reports coal exports to Europe reached 6.6 million tons in December 2022. Previously, Indonesia only exported less than 1 million tons per year to the same region at the same time. The main reason was some European countries such as Spain, Italy, Switzerland, Greece, Poland, the Netherlands, and Germany increased their demand for Indonesian coal significantly.
Additionally, Indonesia became the top global coal exporter in 2022, with a total of 469 million tons, 9% higher than the previous year. Indonesia used to export coal to developing countries, mainly in Asia. As a result, Indonesia's state revenue exceeded the targets by almost three times higher than expected. The Indonesia's ministry of finance calculated the realization of state revenue reached 7.8 million USD, 2.8 million USD higher, and it was highly contributed from the coal trading.
Relations between Indonesia and Europe regarding energy commodities are indeed often tug-of-war. Hitherto, the European Union's relationship with Indonesia was strained due to Indonesia's decision on palm oil and nickel commodities. Indonesia's decision to utilize palm as a biofuel source was feared to increase land use change in tropical forests and reduce its capacity to be a natural based solution in climate change mitigation.
Indonesia's decision to ban nickel export was also being challenged by the European Union at the WTO in November 2019. The EU claimed this decision was unfairly harming its stainless steel industry. However, Indonesia insisted this decision was made for national development. From Indonesia's point of view, Indonesia's decision is one of the efforts to protect its national interests to fulfill domestic supply. Indonesia's downstream plans will be threatened if Indonesia lifts the nickel export ban as desired by the EU. The Indonesian government has a target to build a nickel smelter in Indonesia. However, Indonesia lost the EU lawsuit regarding the nickel export ban.
Indonesia-Europe relations and Indonesia's defeat in the nickel export ban lawsuit show that the issue of international relations is still closely interdependent. A country cannot only pay attention to its domestic interests but also pay attention to common interests. In this case, Indonesia and EU benefit from each other when conducting economic cooperation, especially export-import. This can be seen from the benefits when coal exports to the EU increase. Of course, the benefits of this cooperation will not be obtained if the two countries do not cooperate.
Apart from Indonesia's interest in securing domestic supply, Indonesia should be able to take opportunities to cooperate with other countries, including the EU, in the energy sector. Cooperation between countries that cannot be avoided in the era of globalization should be the foundation for Indonesia in making and carrying out foreign policy. Indonesia must find a win-win solution in its relations with other countries because doing protection in this era is not a solution.
Europe's relations with Africa and Asia are on the brink of collapse, and Russia is benefiting
More than one year since the beginning of the war in Ukraine, the world remains caught in the middle. Against a backdrop of high energy and food prices, ravaging inflation, social unrest and fears of another global recession, Western and Russian blocs are once again vying for support from nations of the developing world.
Emmanuel Macron, Olaf Scholz, Sergei Lavrov, Qin Gang, and Anthony Blinken are just some of the names that have made high-profile visits to Africa in the last 12 months. All have largely focused on cooperation and trade, yet each has done so with a discourse reflecting a kind of Cold War reboot, with Ukraine as one of its most prominent symptoms.
Each in their own way, armed with their respective propaganda, these superpowers wish for nations of Africa and Asia to pick a side. Yet, unlike the previous century, those nations cannot so easily be made to choose, nor should they have to. Russia understands this. The West does not.
It's no secret that Africa has been reluctant to overtly condemn Russia's actions in Ukraine, or to participate in Western efforts to sanction and isolate the warring country. Instead, African and Asian nations have continued to welcome these longstanding partners with open arms – widely condemning the war, but not Russia.
In Malawi, for instance, Russia's deliveries of tens of thousands of tonnes of fertiliser amidst global shortages are seen as a gift from heaven by struggling farmers. Malawi's minister of agriculture shook hands with the Russian ambassador, describing Russia gratefully as "a true friend". Russia's announced plans to send 260,000 tonnes of fertiliser to countries across Africa, is certain to spread similar sentiments.
In my country Congo-Brazzaville, the government signed five major cooperation agreements with Russia in the midst of its war with Ukraine, including for the construction of a new oil pipeline and to enhance military cooperation.
This charm offensive, prominently led by Russian foreign minister Sergei Lavrov, who has visited South Africa, Eswatini, Angola, Eritrea, Mali, Sudan and Mauritania just since January, is already nourishing pro-Russian sentiment throughout the continent, and stands in sharp contrast to the damp squib that was President Emmanuel Macron's recent African adventure.
In his press conference with Democratic Republic of Congo (DRC) President, Felix Tshisekedi, in what was perhaps the most deaf-tone faux pas of his entire trip, President Macron was repeatedly asked to condemn Rwanda's support for M23 rebels causing havoc in eastern DRC – a situation that closely resembles Russia's covert support for Donbass separatists in recent years. For all intents and purposes, he failed to do so.
Instead, when a French journalist quizzed him on former Defence Minister Jean-Yves Le Drian's disparaging mention of an "African-style compromise" in relation to President Tshisekedi election in 2019, Macron proceeded to lecture the Congolese President on freedom of the press – much to the disbelief of those witnessing the scene.
Despite President Macron's effusive rhetoric about 'new relationships' and 'new starts', his outburst was yet another bitter reminder of Europe's longstanding paternalistic and dissonant attitude towards the continent. This is the same attitude whereby decades of European political and military influence on the continent have failed to generate meaningful progress when they did not actively undermine those efforts. Africans are wise to this and refuse to take it anymore, as evidenced by the growth in anti-French sentiment in West Africa. Russia, China and others, though far from being without reproach, are merely seizing the presented opportunities.
Just as the share of EU aid going to Africa has declined significantly, similar problems are afoot with Europe's relations in Asia. Its share of Southeast Asian merchandise trade, excluding China, fell by over a third over the last two decades. Western Europe was the destination for less than a tenth of Malaysian, Singaporean, South Korean and Taiwanese exports in 2021. Russia is again moving fast to fill the gap, adopting China as its main trading partner, and consistently exporting oil and gas to eager Asian buyers, rather than to the West. When Russia suspended its double taxation treaties with "unfriendly" countries around the world in mid-March, most Southeast Asian countries were exempted from this measure.
Moreover, Russia has over the last decade become the largest arms supplier to the region, recently running joint naval exercises with the Association of South-East Asian Nations (ASEAN). Indonesia, the Philippines and Malaysia have all rejected imposing sanctions on Moscow, whilst Malaysia signed a memorandum of understanding with Russia to improve agricultural trade earlier this year.
One cannot fault these nations for engaging in partnerships and cooperation with international partners, in the interest of addressing their most urgent societal priorities. Nor can one fault African and Asian countries for taking with a pinch of salt a discourse on international values and change, when this supposed change stems not from recognition of current flaws, but from the impositions of emergent global trends.
What lessons can be given about territorial integrity and justice, when the events of 2011 in Libya, as well as their enduring consequences, remain traumatically fresh in African minds, or when the posture of African countries relative to the war in Ukraine is almost identical to that of Europe relative to the conflict in the eastern provinces of the DRC?
What lessons should be drawn from European courts proceeding to the seizure of Malaysian assets and properties worth $15 billion – including lucrative oil and gas assets – based on a questionable arbitration authorised by a Spanish arbitrator facing criminal prosecution from the Spanish authorities? And who will really benefit, given that this claim on sovereign territories, derived from a mid-nineteenth agreement between a long-vanished Sultanate and a colonial-era British company, is funded by unknown third-party investors?
The willingness of European courts to confiscate the resources and assets of a sovereign Asian nation on such flimsy grounds is not lost on observers in Africa and across the developing world.
Whatever the answer to these questions may be, it is evident that relations between the old and new worlds will continue to strain as long as underlying assumptions and beliefs do not evolve. Specifically, change is needed in those attitudes that continue to consider developing nations as oblivious to the many contradictions of rhetoric and practice that characterise the world as we know it – whether in terms of: a system of aid and trade that nourishes the imbalances and ills it purports to address; a discourse on international law and values that crumbles in the face of past transgressions and current drives for reforms; or even negotiations on climate finance in which urgency stops when economic interests begin.
The Western world can only reverse this trajectory by seeking out a genuinely new footing in its relations with the countries of Africa and Asia – challenging its own assumptions and understandings about what a respectful partnership between equally legitimate nations truly means. This is not about paying lip-service to ideals struggling to remain convincing, nor is it about entirely conceding these ideals on the altar of economic pragmatism.
Rather this means accepting a due share of responsibility for the current state of affairs, understanding expectations for the future, being willing to make real concessions, and aligning discourse with dollars and deeds. In doing so, the Western world will reassure those of us that continue to believe in the promises of the UN Charter and Universal Declaration of Human Rights, that these were not merely pretences to maintain hegemony in the face of existential threats, but rather an enduring vision for a better world that remains worth fighting for today.
A Muscular U.S. Foreign Policy and Changing Alliances
Imagine a country rich in fossil fuels and another nearby that is Europe's premier industrial power in dire need of those resources — is that a match made in heaven?
Not according to Joe Biden who quashed it as if it was a match made in hell. Biden was so much against any such rapprochement that to end all prospects of a deal, he ordered the bombing of the Nord Stream pipelines. Two out of four lines were severely damaged, about 50 meters of them and Russia chose not to conduct repairs. Instead,it is pumping its gas up through Turkey.
So far, Russia has not responded to this act of war but a leader can not afford to lose face domestically or internationally, and one may not be surprised if an American facility or ship suffers an adverse event in the future.
In the meantime, Russia has become fast friends with China — the latter having its own bone to pick with Biden. China, a growing industrial giant, has almost insatiable energy needs and Russia stands ready to supply them. An informal deal has been agreed upon with a formal signing ceremony on March 20, 2023.
So who won this fracas? Russia gets to export its gas anyway and China, already generating the world's highest GDP on a purchasing-power-parity basis, has guaranteed itself an energy source.
Of course there is Ukraine where Biden (like the US in Vietnam) is ready to fight to the last Ukrainian. Despite a valiant resistance, they are not winning, for Russia continues to solidify its hold on Ukraine's east, most recently by taking Soledar and capturing parts of the transport hub Bakhmut itself.
And then there is Saudi Arabia: hitherto a staunch U.S. ally, it is now extending a hand of friendship to Iran, which its previous king used to call the snake in the Middle East. But Saudi Arabia is keenly aware of the vassal-like manner in which the U.S. has treated Germany, its ally with the largest economy in Europe, over its desire to buy cheap gas from Russia. The deal was nixed and observers estimate it cost Germany a couple of points of GDP growth. Such a loss in the U.S. would translate to almost zero growth.
India used to be a neutral country between the great powers. In fact, its first leader after independence, Jawaharlal Nehru, was a leading figure in the non-aligned movement. It is now being tugged towards the US.
The latest tug is ICET or the initiative on Critical and Emerging Technologies. Its purpose is to find ways to engage through "innovation bridges" over the key areas of focus. This coordination between the two countries is to cover industry, academia and government.
On the other hand, India's arch rival Pakistan used to be in the US orbit for decades. Now it is virtually a Chinese client state even though for a time, particularly during the Afghan war, it was a source of much help for the US.
Such are the vagaries of alignments in a multi-polar world, particularly when under pressure from major powers.