Low productivity jobs driving employment growth in many OECD countries
Weak labour productivity growth continues to mark the world's advanced economies and risks compromising improvements in living standards, says a new OECD report.
In its latest Compendium of Productivity Indicators, the OECD says that the slowdown in labour productivity growth (measured as gross value added per hour worked) has especially affected manufacturing – both high tech activities such as computers and electronics, as well as industries requiring lower skill levels – and that gaps in labour productivity levels between large and smaller firms remain high.
And although economic growth in many countries has led to rising employment, particularly in Italy, Mexico, Spain, the United Kingdom and the US, the majority of new jobs are in activities with relatively low productivity.
The greater number of low productivity jobs has also weighed down on average wages across the economy as a whole. Real wages (adjusted for inflation) fell between 2010 and 2016 in Portugal, Spain and the United Kingdom. Although in some countries, such as Germany and the US, real wages have begun to rise in line with, albeit still slow, labour productivity growth in recent years, in many sectors wages continued to lag labour productivity growth. This was the case in one third of all sectors in Germany and the US.
"The long-term decoupling in wage and productivity growth we see in many OECD countries may also be driving inequalities in income and wealth," the OECD's Chief Statistician Martine Durand said. "Slowing productivity growth and the large number of low productivity jobs being created both limit the scope for improvements in material well-being."
The share of income from economic activity going to labour through wages has declined in most countries in recent years, but most markedly in Hungary, Ireland, Israel, Mexico, Poland and Portugal.
The Compendium shows that by 2016, the latest year for which comparable international data is available, investment, an important driver of productivity growth, was beginning to pick up. However, investment rates, particularly on machinery and equipment and other tangible assets, were still below pre-crisis levels in many OECD countries.
Investment in intellectual property products, such as software and R&D, has been increasing since before the crisis, often at a faster pace than investment in physical capital but significant differences remain across countries. The share of total investment going to intellectual property in 2016 ranged from 1.1% in Colombia to 30% in Switzerland and 56% in Ireland.
The Compendium says the relatively robust investment in intellectual property, where the benefits to business may take time to feed through, may act as a catalyst for stronger economic growth in the future.
The OECD says productivity is ultimately a question of "working smarter" rather than "working harder". This reflects firms' ability to produce more output by better combining inputs through new ideas, technological innovations, as well as by way of process and organisational innovations.
Study of Diversity Shows Scale of Opportunity in Media and Entertainment Industries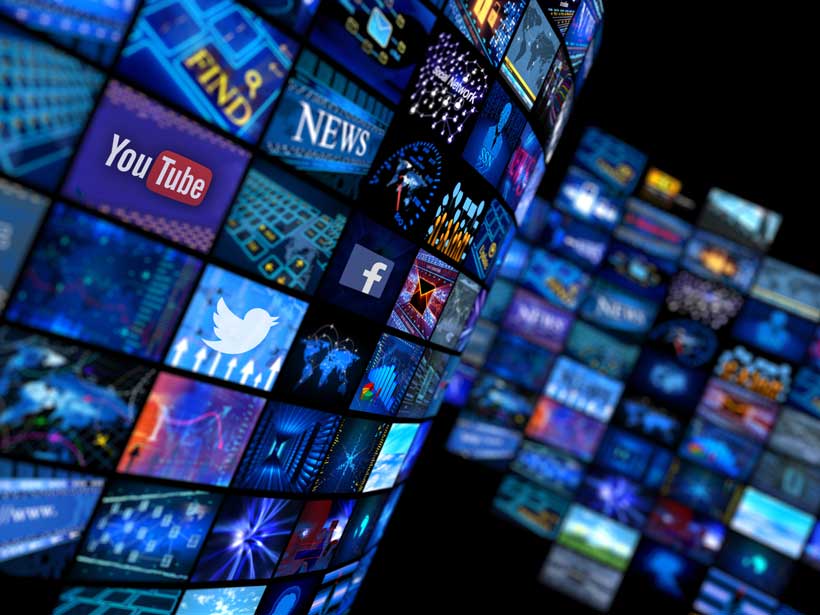 The World Economic Forum's Power of Media Initiative has compiled a first-of-its-kind compilation of the state of diversity and representation in the media, entertainment and sports industries. The Power of Media initiative is a collaboration between the Platform on Shaping the Future of Media, Entertainment and Sport and the Centre for the New Economy and Society, which are committed to building prosperous, inclusive and equitable economies and societies that create opportunities for all and help to advance voices of underrepresented groups in media content.

Produced in collaboration with Accenture, the Reflecting Society: The State of Diverse Representation in Media and Entertainment report assesses the state of diversity across content and creative production in five key sectors: gaming, TV and film, news and publishing, advertising, and sport and sport media. It draws on research, interviews and insights from heads of content, diversity, equity and inclusion leaders, institutes and organizations.

Among the key insights, the report notes that:
Progress varies widely between sectors. Gaming, news and publishing lag, while advertising, TV and video have seen progress. According to one study, for example, only 3% of video games had a primary character of colour and only 23% of games allowed players to choose their character's ethnicity.
Corporations that prioritize diversity and inclusive representation can reap financial benefits. In the film industry, for example, researchers at the University of California, Los Angeles (UCLA) have shown that movies without authentic representation underperform at the box office and large-budget movies that rank below average in inclusive representation underperform by around 20% of their budget at opening box office weekend.
Attitudes among consumers towards diversity can be shaped at an early age. Despite this, a study by the Cooperative Children's Book Center (CCBC) at the University of Wisconsin-Madison found that fewer than 4% of books contained significant LGBTQ+ content, while only 11% had significant African or African American content or characters.
Meaningful progress requires policies that remove structural barriers and behaviours. For example, in 2020, the Academy of Motion Picture Arts and Sciences added 819 new voting members, of which 45% were women and 35% were from historically under-represented groups. This resulted in the 2021 Oscars shortlist being the most diverse ever.

While each media sector may face different contexts and challenges, the report highlights a path forward for the media, entertainment and sports industry. The Forum's Power of Media Initiative has created a Taskforce on Diversity, Equity and Inclusion to accelerate the three priority areas that the report identifies:
Measurement – The report highlights major gaps and inconsistencies in measurement that hold back progress and data-led action. The taskforce will work to create data-driven benchmarks and metrics to formalize the measuring of progress and goal setting.
Accountability – The taskforce will strive to create greater transparency and accountability in initiatives and results.
Community and collaboration – The taskforce will enable community-building among peers across the industry and provide a safe space to explore sensitive and new topics in diversity, equity and inclusion and share best practices. "The Power of Media Taskforce on Diversity, Equity and Inclusion [DE&I] brings together leaders from across the industry, including those in creative leadership roles, independent non-profits focused on DE&I, corporate executives, and DE&I professionals, to answer this call and drive change as a community," said Cathy Li, Head of Media, Entertainment and Sport Industries at the Forum.

"It became clear in our work with the Forum that the relationship between audience diversity and business performance is strong, that the people who work in the industry shape the stories that get told – and that more diverse stories attract more diverse creators," said Kristen Hines, Managing Director at Accenture. "That change, however, will require transparency and honest reflection, real commitment to results and accountability of leaders to improve diversity and inclusion from top to bottom, and particularly in senior roles. We're excited to publish this report and to actively support the Forum taskforce in driving long-term and lasting change."

In the months ahead, the Power of Media Initiative will continue to tackle the challenge of diversity and representation in media, entertainment and sports, with the aim of leveraging the Forum's global network of leaders to mobilize progress.

Archipelagic Economies: Spatial Economic Development in the Pacific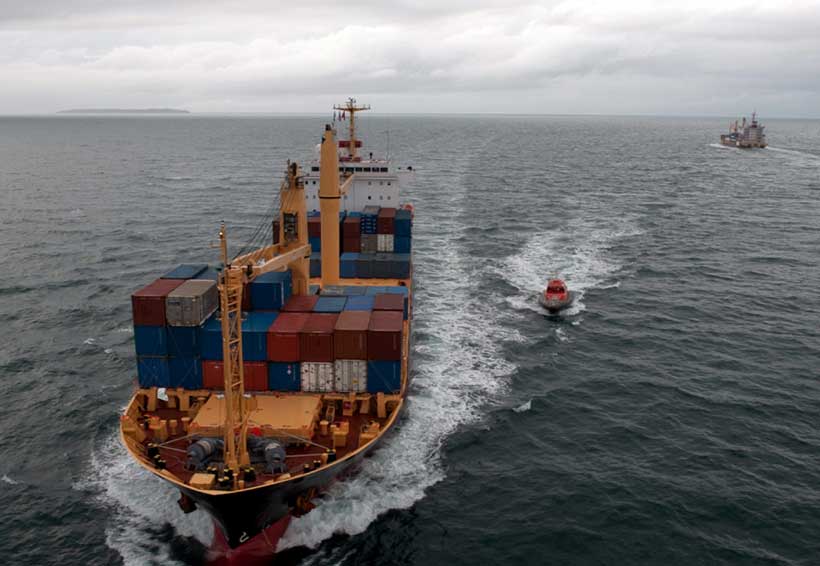 A new World Bank report on the challenges facing the Pacific region's outer island communities identifies investment in people and livelihoods as a key for inclusive economic growth.
Archipelagic Economies: Spatial Economic Development in the Pacific looks at the challenges Pacific governments must address to provide services and infrastructure to populations spread across hundreds of islands spanning the vast Pacific Ocean. The report puts forward a series of practical steps that countries can take to overcome these challenges in a way that supports resilient and inclusive economic growth.
"Many Pacific countries are faced with significant challenges in delivering services and connecting remote, outer island communities; with difficult decisions around resources and how to best invest often limited resources into outer island communities," said the report's lead author, World Bank Lead Economist for Fiscal Policy and Sustainable Growth Robert Utz.
"This report aims to provide Pacific governments, development partners and decision-makers with evidence to assess options for fostering development for the people in those outer islands, so they can make stronger contributions to the larger economic development of the whole country."
The report identifies six guiding economic policy principles:
1) Policy solutions that seek to achieve equitable increases in living standards need to be grounded in an understanding of the economic implications of the Pacific region's unique economic geography.
2) Outer islands' development should be assessed from a spatial perspective; one that considers interactions with the country's main island and the region beyond.
3) A balanced approach that combines investments in urban areas to accommodate migration from outer islands to main islands with support for outer island populations is likely to achieve better welfare and equity outcomes than an approach that neglects one side or the other.
4) Growth-enhancing investments should be guided by clearly-identified opportunities, rather than by a desire to try to equalize economic opportunities across islands.
5) With limited scope to close the gap in economic opportunities between outer and main islands investments to promote livelihoods and human development should be given preference.
6) Outer islands are subject to a complex political economy of intra-island and outer island-main island relationships that need to be considered in development interventions.
"This is an important and timely study," said Denton Rarawa, Senior Economic Advisor at the Pacific Islands Forum Secretariat. "The current COVID-19 crisis has highlighted the need to address the institutional, service delivery and capacity gaps of nations across the Pacific. As we strive for greater vaccination rates and begin to think about how we'd like to rebuild after the pandemic, I believe this report has a lot to offer the future of the Pacific, especially in our efforts to leave no one behind."
The Archipelagic Economies report is a companion publication to the World Bank's Pacific Possible series, which in 2017 and 2018 looked at opportunities for economic growth in Pacific Islands Countries across key sectors including tourism, fisheries, and labour mobility.
The World Bank works in partnership with 12 countries across the Pacific, supporting 87 projects totaling US$2.09 billion in commitments in sectors including agriculture, aviation and transport, climate resilience and adaptation, economic policy, education and employment, energy, fisheries, health, macroeconomic management, rural development, telecommunications and tourism.
Global economic recovery continues but remains uneven
The global economy is growing far more strongly than anticipated a year ago but the recovery remains uneven, exposing both advanced and emerging markets to a range of risks, according to the OECD's latest Interim Economic Outlook.
The OECD says extraordinary support from governments and central banks helped avoid the worst once the COVID-19 pandemic hit. With the vaccine roll-out continuing and a gradual resumption of economic activity underway, the OECD projects strong global growth of 5.7% this year and 4.5% in 2022, little changed from its May 2021 Outlook of 5.8% and 4.4% respectively.
Countries are emerging from the crisis with different challenges, often reflecting their pre-COVID 19 strengths and weaknesses, and their policy approaches during the pandemic. Even in the countries where output or employment have recovered to their pre-pandemic levels, the recovery is incomplete, with jobs and incomes still short of the levels expected before the pandemic.
Large differences in vaccination rates between countries are adding to the unevenness of the recovery. Renewed outbreaks of the virus are forcing some countries to restrict activities, resulting in bottlenecks and adding to supply shortages.
There is a marked variation in the outlook for inflation, which has risen sharply in the US and some emerging market economies but remains relatively low in many other advanced economies, particularly in the euro area.
A rapid increase in demand as economies reopen has pushed up prices in key commodities such as oil and metals as well as food, which has a stronger effect on inflation in emerging markets. The disruption to supply chains caused by the pandemic has added to cost pressures. At the same time, shipping costs have increased sharply.
But the Interim Outlook says that these inflationary pressures should eventually fade. Consumer price inflation in the G20 countries is projected to peak towards the end of 2021 and slow throughout 2022. Wage growth remains broadly moderate and medium-term inflation expectations remain contained.
The report warns that to keep the recovery on track stronger international efforts are needed to provide low-income countries with the resources to vaccinate their populations, both for their own and global benefits.
Macroeconomic policy support is still needed as long as the outlook is uncertain and employment has not yet recovered fully, but clear guidance is called upon from policymakers to minimise risks looking forward. Central banks should communicate clearly about the likely sequencing of moves towards eventual policy normalisation and the extent to which any overshooting of inflation targets will be tolerated. The report says fiscal policies should remain flexible and avoid a premature withdrawal of support, operating within credible and transparent medium-term fiscal frameworks that provide space for stronger public infrastructure investment.
Presenting the Interim Economic Outlook alongside Chief Economist Laurence Boone, OECD Secretary-General Mathias Cormann said: "The world is experiencing a strong recovery thanks to decisive action taken by governments and central banks at the height of the crisis. But as we have seen with vaccine distribution, progress is uneven. Ensuring the recovery is sustained and widespread requires action on a number of fronts – from effective vaccination programmes across all countries to concerted public investment strategies to build for the future."
Ms Boone said: "Policies have been efficient in buffering the shock and ensuring a strong recovery; planning for more efficient public finances, shifted towards investment in physical and human capital is necessary and will help monetary policy to normalise smoothly once the recovery is firmly established."