Value Chains Idea Contest Launched To Support Ethnic Minority Communities In Vietnam
Viet Nam's Committee for Ethnic Minorities Affairs, the World Bank and Australian Department of Foreign Affairs and Trade today jointly launched the "Value Chains Idea Contest" to support ethnic minority communities in Viet Nam.
The contest was launched at a ceremony today to support the development and implementation of new, innovative ideas regarding value chains, expanding market access opportunities for products of ethnic minorities in Vietnam while contributing to the preservation and promotion of cultural strength and traditional knowledge of Vietnamese ethnic minority communities as well as enhancing the role and capacity of ethnic minority women and youth in escaping poverty and bringing prosperity themselves and their communities. The contest is hosted by the Committee for Ethnic Minority Affairs, and supported by the World Bank (WB) and the Australian Government (through the Australian-Bank Partnership – Phase II).
The ceremony was attended by the Minister, Chairman of the Committee for Ethnic Minority Affairs (CEMA); Secretary of the Central Committee of the Ho Chi Minh Communist Youth Union; Country Director for the World Bank in Vietnam; Chargé d'Affaires of the Australian Ambassador to Vietnam; representatives from Ministries, sectors, ministries equivalent agencies; press and media, and Humanitarian Ambassador, Miss Universe Vietnam, H'Hen Nie.
This event is part of series of activities of CEMA and international partners, media partners and Party and Government agencies to support ethnic minorities to catch up with national trends of start-ups contributing to poverty reduction and boosting prosperity in ethnic minority areas, including:
National forums on entrepreneurship and value chain for ethnic minorities;
Series of ceremonies honoring distinguished ethnic minorities start-ups;
Program to support market link for ethnic minority products and markets;
Ethnic Minority Development Communication Program;
And "Value Chains Idea Contest."
Eligible candidates include: individuals, groups of individuals, small and medium enterprises, cooperatives, cooperative groups, ethnic minorities, etc. with ideas for ​​developing cooperation or partnerships with ethnic minorities anywhere in Vietnam, which contribute to solving one or both of the following issues: i) Developing value chains benefiting ethnic minority women and youth; ii) Creating an enabling environment for the development of value chains which benefit ethnic minorities, especially women and youth.
Suicide remains one of the leading causes of death worldwide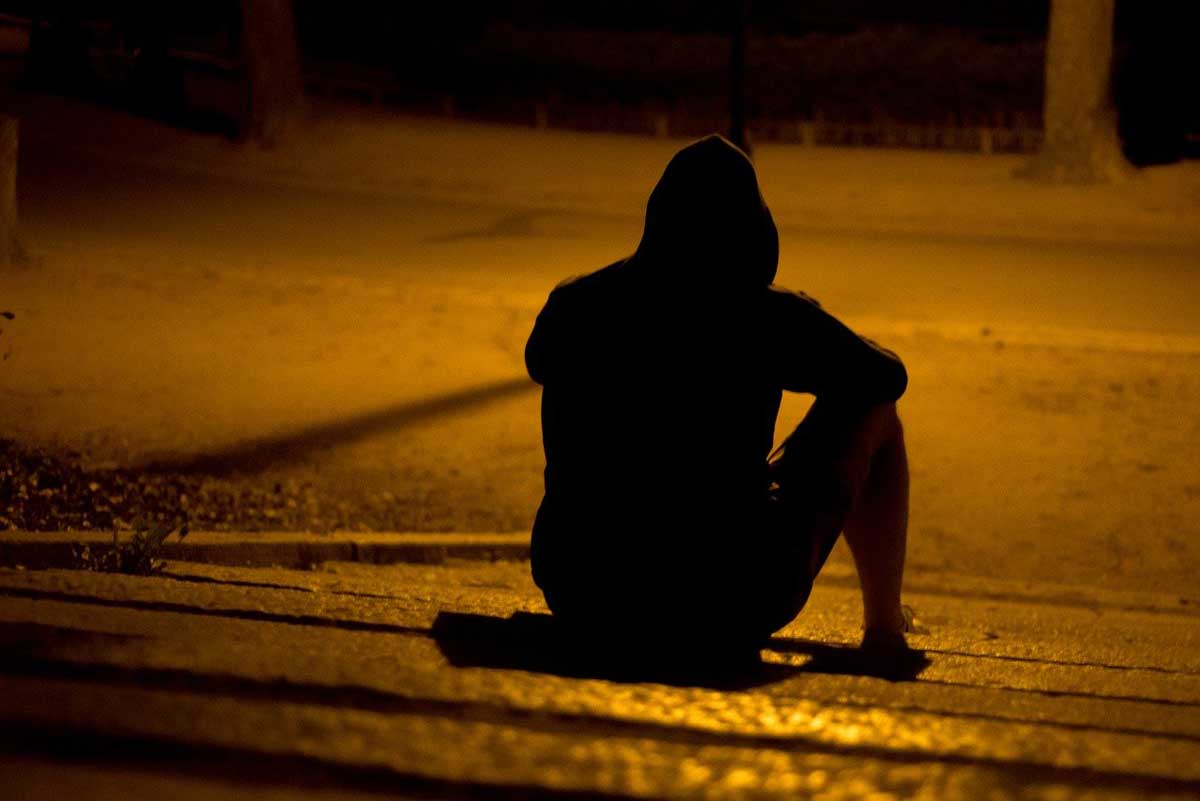 New research published by the UN health agency on Thursday revealed that suicide remains one of the leading causes of death worldwide – taking more lives each year than HIV, malaria, breast cancer, war and homicide.
Based on its estimates that more than 700,000 people, or one-in-100, died by suicide in 2019, the World Health Organization (WHO) produced new LIVE LIFE guidelines to help countries reduce that rate by a third, no later than 2030.
"We cannot – and must not – ignore suicide", said WHO chief Tedros Adhanom Ghebreyesus.
COVID pressure
From job loss to financial stress and social isolation, the many risk factors triggered by the COVID-19 pandemic make suicide prevention "even more important now", said the top WHO official.
The WHO guidance "provides a clear path for stepping up suicide prevention efforts", he added.
Suicide breakdown
Among young people aged 15-29, suicide was the fourth leading cause of death after road injury, tuberculosis and interpersonal violence, according to the study: Suicide worldwide in 2019.
While rates varied between countries, regions and gender, the analysis shows that more than twice as many men kill themselves, than women.
Those rates are generally greater in high-income countries, while the highest suicide rates for women were found in lower middle-income countries.
Per 100,000 people, the 2019 global average of suicide rates stood at 9.0, while that number jumped to 11.2 in the WHO Africa region; 10.5 in Europe; and 10.2 in Southeast Asia. At 6.4, the Eastern Mediterranean region had the lowest rate.
"Each one is a tragedy", said the WHO chief.
While the report showed a global suicide drop of 36 per cent between 2000 and 2019, the Americas Region witnessed a 17 per cent surge.
WHO said, "a significant acceleration" in suicide reduction is needed to meet the Sustainable Development Goal (SDG) target by 2030.
Interventions
WHO's guidance to suicide prevention, zeros in on four strategies: limiting access to the means of suicide; educating the media on responsible suicide reporting; fostering socio-emotional life skills in adolescents; and early identification, assessment, management and follow-up of those with suicidal thoughts and behaviour.
The guidance highlights that in the social media age, media reports can prompt copycat suicides, especially when surrounding a celebrity. It calls for suicide coverage to be counteracted with articles highlighting successful recovery from mental health challenges or suicidal thoughts. It also recommends working with social media companies to increase awareness and remove harmful content.
Since half of all mental health conditions appear before children reach 14, adolescence is a critical period, according to WHO, which encourages anti-bullying programmes, support services and clear protocols for people working in schools when suicide risk is identified.
Prevent heartbreak
A previous suicide attempt is one of the most important risk factors for a future suicide, said the UN health agency.
Healthcare workers should be trained in early identification, assessment, management and follow-up and crisis services should also be available to individuals in acute distress, according to the guidance.
"A comprehensive national suicide prevention strategy should be the ultimate goal for all Governments", said Alexandra Fleischmann, WHO suicide prevention expert, adding that "LIVE LIFE interventions can save lives and prevent the heartbreak that follows for those left behind".
World Bank Supports Recovery and Resilience of Rwanda's COVID-19-Affected Businesses
The World Bank Group today approved $150 million from the International Development Association (IDA)* to help the Government of Rwanda increase access to finance and to support recovery and resilience of businesses affected by the COVID-19 pandemic.
The Access to Finance for Recovery and Resilience (AFIRR) Project also benefits from $25 million in IDA grants, as well as an additional $7.5 million grant from the Global Risk Financing Facility (GRiF), to help enhance business' access to finance.
"This project is an important contribution to the government's post-COVID Economic Recovery Plan, promoting investment in priority growth sectors, supporting jobs and reinforcing Rwanda's financial system's crisis preparedness." said Rolande Pryce, World Bank Country M anager. "The AFIRR project provides significant resources to help further capitalize the Economic Recovery Fund coupled with enhanced support programs to improve firms' capacity and remove barriers to access to finance. It provides a suite of instruments that strengthen the existing recovery ecosystem ranging from financial instruments to adjustment mechanisms that include innovative risk mitigation solutions."
The project will provide financing targeting affected businesses to facilitate refinancing of existing debt obligations, provide working capital, and support investments for business adaptation and growth through the provision of longer-term sources of finance. This will be complemented by risk sharing instruments, including a partial credit guarantee scheme and a bridge loan and insurance facility, to increase access to finance for underserved segments, such as micro, small and medium sized enterprises (MSMEs). In addition, the project will provide targeted technical assistance to firms, participating financial institutions, and government implementing agencies, to address existing constraints for increasing uptake of the Economic Recovery Fund.
"Interventions under the project will help businesses to continue to operate and adapt to the post-COVID-19 environment. They will also provide a lifeline to firms in growth-potential sectors that find it difficult to access financing from financial institutions; this will contribute to preserving jobs and mitigating loss of otherwise productive firms that can help drive economic recovery" said Brice Gakombe, World Bank Financial Sector Specialist, and Task Team Leader of the project.
In addition to providing financing, the AFIRR project will bolster the capacity of key government and private sector stakeholders on the technical aspects of the financing and risk-sharing instruments, as well as disaster risk financing principles. As women were hardest hit by the COVID-19 (coronavirus) pandemic, the project focuses on increasing the share of women-inclusive enterprises able to access financing under the liquidity and financing facility and through targeted training to address gender specific constraints for MSMEs as well as improve outreach in underserved segments.
The AFIRR project will be co-financed in the amount of $100 million by the Asian Infrastructure Investment Bank (AIIB), of which Rwanda is a non-regional member. It is AIIB's first investment in Rwanda.
How to Make Your Hospitality Business More Sustainable
Climate change and its impact on the world has been a major news story for decades, but it's only in recent years that awareness has been pushed to the fore. This is thanks to the actions of activists such as Greta Thunberg and Sir David Attenborough.
However, it's also because 2020 was the joint hottest year on record, tying with 2016 – although, unlike 2016, there was no El Nino event last year to contribute to these temperatures.
While there is pressure on companies to play their part and think more sustainably, there are things that smaller businesses can do too. As someone who runs a hospitality business, you can make operations more environmentally aware. If you want to think green, here are some ideas to help.
Consider the materials
How much paper does your business use? There's a real trend for cardboard menus and paper flyers showcasing the latest dining deals. Hotel rooms are filled with directories and leaflets, too – and these need replacing when they get tatty.
To resolve the issue, try switching to digital. Create online menus that diners can access, have a screen detailing the latest meal deals and specials, and introduce tablets to bedrooms in your hotel. If you're reluctant to include tablets, try creating a directory on the TV where guests can browse the services your hotel offer, from breakfast serving times to the food on offer.
Rethink utilities
How much electricity does your business use a day? How much water is wasted?
Try looking at introducing motion sensitive lighting to avoid empty rooms being lit. Also, while it can be tricky to encourage guests to think about the water they use, you can get your staff to set an example by switching off taps when not in use. Even small changes can both save energy and money.
Manage waste
Hospitality businesses see a lot of waste, especially hotels. There's paper waste, bottles, and food waste to consider, among other things.
Having a robust recycling system in place can help to keep your business sustainable. Introduce recycling bins in guest bedrooms and have these in offices too to encourage best practice.
Additionally, separate food waste bins for your restaurant are an essential part of waste management. By keeping food waste separate, it can be easily removed from the premises.
As with any waste management, there are risks here. Staff could cut themselves on glass or encounter other injuries, so think about how to keep your team safe while they do their job. Arm protection and overalls, for instance, can be useful.
Look at the décor
As well as the day-to-day operations in your business, it's worth thinking about the materials used in the design and décor. Where possible, try to source reclaimed furniture and trawl the vintage and flea markets for beautiful pieces that could work well in your hotel foyer or guest rooms.
By taking the time to reassess the way your business runs, you could find that you're lowering your carbon footprint and becoming more sustainable.