Russia and Africa to strengthen ties further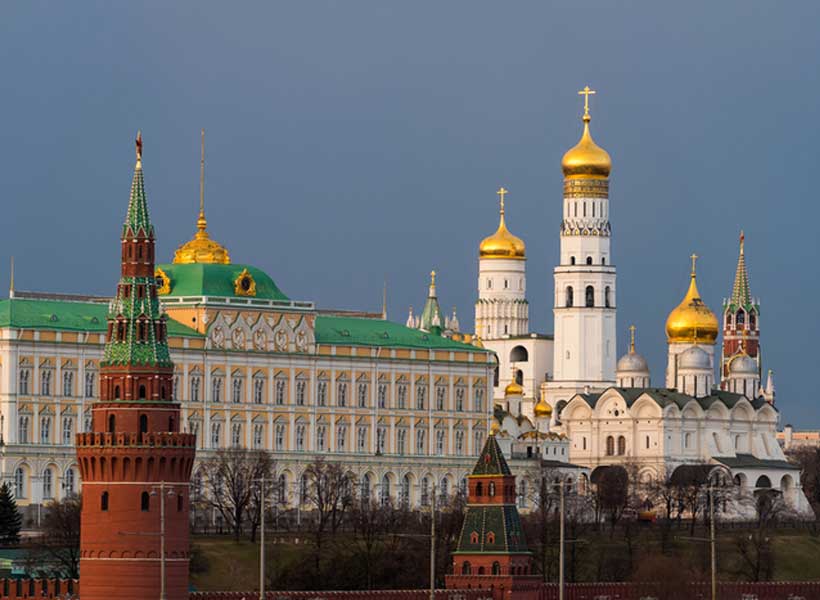 Faced with persistent criticisms, Russia has finally announced it will most likely host the first high-level Russia-African Union forum next year, a replica or a carbon copy of Forum on China Africa Cooperation (FOCAC) or European Union–African Union summit, signaling its readiness to work towards deepening and strengthening multifaceted engagement with Africa.
Working on a new paradigm collaboratively with African Union, Russia hopes to fill up pitfalls and cracks in the existing relationship, reinforce diplomatic ties and raise its staggering economic profile on the continent similar to the levels of China, India, Japan, South Korea, Turkey, U.S. and Europe.
On his official visit to Rwanda early June, Foreign Affairs Minister Sergey Lavrov hinted that the forum rolls out a comprehensive strategic roadmap for more economic cooperation and wide-range of investment possibilities, find effective ways of addressing regional security issues and that of improving public diplomacy in Africa.
"We discussed Russia's idea of holding a large African Union business forum with AU member states and Russia to be attended by entrepreneurs and politicians, possibly next year," Lavrov said at a media conference after meeting with Minister of Foreign Affairs, Cooperation and East African Community Louise Mushikiwabo in Kigali, Rwanda.
"We have agreed to prepare a framework political document that will set out a concept for cooperation in the next few years and also several practical projects for implementation in the near future. We are now preparing for a meeting of Russian and AU experts," he assertively added.
Just before his African tour early March, Lavrov also told Hommes d'Afrique magazine "we carefully study the practice of summits between African countries and their major partners abroad. At present, Russia's relations with African countries are progressing both on a bilateral basis and along the line of African regional organisations, primarily the African Union and the Southern African Development Community."
In the interview posted to MFA website, he said "our African friends note the need for Russia's active presence in the region, and more frequently express interest in holding a Russia-African summit. Such a meeting would undoubtedly help deepen our cooperation on the full range of issues. However, it is necessary to bear in mind that arranging an event of such a scale with the participation of over 50 Heads of State and Government requires most careful preparation, including in terms of its substantive content."
Lavrov acknowledged in the interview: "The economic component of the summit has a special significance in this relation as it would be of practical interest for all the parties. As such, specific Russian participants in bilateral or multilateral cooperation should be identified, which are not only committed to long-term cooperation but are also ready for large-scale investments in the African markets with account of possible risks and high competition. Equally important are African businesspeople who are looking to work on the Russian market."
On May 16, Lavrov chaired the Foreign Ministry Collegium meeting on the subject "Cooperation with Sub-Saharan African countries as part of implementing important tasks of Russian foreign policy." The meeting noted that the consolidation of versatile ties with the Sub-Saharan African countries remains a major part of Russia's foreign policy strategy, which is acquiring special significance in the context of deep changes in the global arena.
Some experts and researchers have, of course, identified low enthusiasm and lack of coordinated mechanism as key factors affecting cooperation between Russia and African countries, and suggested that this trend could be reversed if both Russian authorities and African governments get down regularly to serious dialogue with concrete business agenda.
Nearly a decade ago, Themba Mhlongo, Head of Programmes at the Southern Africa Trust, said in an emailed interview that "there is no effective Russia-African dialogue or mechanism for dialoguing with Africa. On the other hand, Russia has not been as aggressive as China in pursuing opportunities in Africa because Russia has natural resources and markets in Eastern Europe, South West Asia. Russia's key exports to Africa might only be dominated by machinery and military equipment which serves their interest well."
He suggested that Africa must also engage all BRICS members equally including Brazil and Russia in order to build alliances and open trade opportunities including finance and investment opportunities, African countries must not seem to show preferences in their foreign policy in favour of western Europe if they want to benefit from trade relations with Russia.
Tellingly, Vadim Trofimovich Kirsanov, an African Affairs Advisor at the Regional Projects Department of Russkiy Mir Foundation, (non-profit Russian NGO that promotes Russian language, literature and culture abroad), in an interview with Buziness Africa media, discusses the significance of developing bilateral ties not only in economic sphere but also in culture, exchange of people and ideas in the social sphere.
"We must use the full potential interest in Russian culture, Russian language, mutual sympathy and interest between the peoples of Africa and Russia, a great desire of Russians and Africans to visit each other to make friends, establish new connections. That's where public diplomacy becomes an effective instrument for supporting business dialogue," he said.
Kirsanov noted: use new opportunities for mutually beneficial cooperation open to the accession of South Africa to BRICS group (Brazil, Russia, India, China and South Africa), taking into account the economic impact of South Africa on the African continent and the world at large. Besides the intensification of dialogue with the African Union (AU), the Russian authorities have the development of multilateral cooperation among African countries with Russian Federation.
Professor Gerrit Olivier from the Department of Political Science, University of Pretoria in South Africa, noted that Russian influence in Africa, despite efforts towards resuscitation, remains marginal. While, given its global status, it ought to be active in Africa as Western Europe, the European Union, the United States and China are, it is all but absent, playing a negligible role.
"Russia, of course, is not satisfied with this state of affairs. At present diplomacy dominates its approach: plethora of agreements have been signed with South Africa and various other states in Africa, official visits from Moscow proliferate apace, but the outcomes remain hardly discernible," Professor Olivier, previously served as South African Ambassador to the Russian Federation, wrote in an email comment from Pretoria, South Africa.
Be as it may, he indicated further that "the Kremlin has revived its interest in the African continent and it will be realistic to expect that the spade work it is putting in now will at some stage show more tangible results."
In his assessment, Rex Essenowo, a Moscow-based Economic Policy Analyst, pointed out to a known and well-established fact, which Russians have always shrugged off, that there have been many summits and conferences between the United States, EU and Asian states with Africa, but there has yet to be a single high-level Russia-African summit.
However, he believes that all was not yet lost, there is still an unexplored chance to strengthen Russia's relationship with Africa if, for example, African countries work collectively together as AU to focus on improving all aspects of Russia-African relationship.
Large investments and comprehensive approach, similar to the Chinese, would help to bridge the economic and political gap between Russia and the African continent, Essenowo said, and reminded that Russia is very much involved in educating and/or training professionals who are playing key roles and could serve as excellent useful links between Russia and Africa. Russia has ignored this valuable product in its diplomacy with Africa.
Interesting, BRICS countries are vigorously moving into Africa and now three BRICS members: Russia is planning, India and China are also preparing for summits next year with Africa. As already publicly known, all previous summits held by many foreign countries with Africa, there were concrete financial packages earmarked towards infrastructure development in Africa.
From Russia's perspective, there are undeniable important geopolitical implications working with Africa. Nevertheless, Russia's efforts in the region have been limited thus far which some experts attributed to lack of a system of financing policy projects. While Russia government is very cautious about making financial commitments, Russia's financial institutions are not closely involved in foreign policy initiatives in Africa.
Experts and researchers have recommended one new initiative that will largely interest African leaders, that is for Russia to create a Russian Development Fund for Africa (RDfA) as an agency to manage and run projects as business for Russia in Africa while Russian International Affairs Council (RIAC) could become the key organiser and coordinator of future Russia-African Union summits.
Context and Practice of International Politics: Experience in 2022 and Expectations from 2023
The dramatic events of 2022, centred on the military-political conflict between Russia and the West over the Ukrainian issue, are a vivid example of the interaction of context and practice in international politics. The global context, within which one cannot help but consider the most acute manifestation of the current clash of interests, is the end of a period which saw the relative monopoly of Western countries in world politics and economics, their ability to determine what the international order should be.

The practice of world politics is determined by the still-colossal resources of the United States and Western Europe, on the one hand, and by the obvious insufficiency of the forces that are their main opponents – China and Russia – insufficient for a real fight. As a result, if the objective factors in the development of international politics and the world economy speak in favour of the inevitable retreat of the former leaders to new positions, then the subjective qualities of their opponents, and indeed of the powers of permanent status, are such that the advent of a new international order looks like a completely uncertain prospect.

The change in context, which is very likely to be one of the factors underpinning Russian resolve, is quite obvious. First, it is easy to see this in the voting in the UN General Assembly on the resolutions adopted by Western countries as part of their anti-Russian campaign.

Despite the fact that, from the point of view of formal international law, condemning Russia would not be a problem for it, an increasing number of countries prefer to exercise moderation, by abstaining or avoiding voting on such resolutions. Of course, this contributes to the infrastructure of institutions created over the past couple of decades that are not oriented towards the West and are not subject to its will – BRICS, the SCO and the Eurasian Economic Union. But first of all, many countries simply do not feel the need to unconditionally support the West in its campaign against Moscow. It does not meet their interests or their main goals of development; these states do not have their own claims against Russia. In general, it should be noted that the reaction to Russian actions since February 2022 has been extremely mild. For example, in 2003, the Indian Parliament passed a special resolution condemning the US and allied invasion of Iraq, which is now unimaginable outside of the West in relation to Russia.

Second, the change in context is underlined by the failure of the US and its allies to build a sustainable broad-based coalition against Russia early in the conflict. Now the list of states that initiate measures of economic war against Russian interests is limited to permanent members of the military-political blocs of the West – NATO and the European Union, with the involvement of Japan and Australia, which have strong bilateral allied relations with the United States. All other countries of the world, with the exception of the microscopic clients of the United States in Oceania or the Caribbean, only enforce "sanctions" at the state or corporate level under pressure. In other words, the circle of those whom the United States and the European Union do not have to force to carry out their decisions regarding Russia turned out to be extremely narrow. This means that relations between the West and the rest of the world are now based on a repressive policy of coercion, which in itself does not mean anything good for the global positions of the United States. First, because it inevitably forces a significant number of countries to strive to extricate themselves from American influence for purely practical reasons. The need to fear Western reprisals is gradually shifting relations with the West from factors that promote development to those that hinder it. Thus, we cannot have serious doubts that the context – the objective development of the international environment – is now very friendly for Russia and its main interests.

This allows Moscow and Beijing to look to the future with relative confidence and to assume that they are on the "right side of history", while their opponents in the West resist inevitable changes. However, it is worth recognising that a favourable context is an important, but not the only condition for the survival of states in a chaotic international environment. No less significant is the ability of states to respond to current challenges that arise during critical historical periods. The fact is, what we are experiencing now represents just such an era.

Therefore, in addition to the realisation of its selfish interests, the whole world is closely watching the ability of Russia to survive and succeed in various aspects of its conflict with the West. In particular, attention is drawn to the ability of the Ukrainian forces to continue active resistance, especially in the context of a fairly stable supply of weapons from the West. Whether we like it or not, the pace at which Russian goals are being realised on the territory of Ukraine is becoming a factor that influences the behaviour of friendly states. In addition, the apparent concentration of Moscow's efforts in one direction creates numerous temptations for third countries to solve their problems with less regard for Russian preferences. For example, we see the behaviour of Azerbaijan in its difficult relations with Armenia; it shows signs of haste, caused by the understanding that Russia is not ready for sufficiently decisive action in the South Caucasus. We find less striking examples in Central Asia, where the political regimes perceive the course of Russian operations in Ukraine as an incentive to achieve their own short-term goals. In short, Moscow's justified delay in resolving the most important aspects of the Ukrainian problem creates nervousness in its environment, which would be better avoided. In a more favourable position is China, which has not yet joined the direct confrontation with the West. Despite the fact that the problem facing the leadership of the PRC is no less significant, as Taiwan is a constitutional part of Chinese territory, Beijing is still showing restraint. This helps to buy time, but increases the world's fears that the Chinese authorities are behaving this way not because it is part of their long-term strategy, but because of the inability to act more actively. At the same time, one must understand that restraint is good for the time being: for example, the United States 105 years ago chose the moment to enter the war with the Central Powers, and did not experience fears about its consequences. Although, of course, every historical comparison is an oversimplified vision of the situation due to the change in that very context.

In summary, as conflict grows over the structure of the future international order, the tension between context and practice can grow as much as it shrinks. However, in any event, it will be the most important systemic characteristic of the confrontation, which we had the opportunity to observe throughout 2022 and will continue to do so. In this sense, 2023 may turn out to be, in a certain sense, a turning point – the opposing sides will begin to run out of accumulated reserves and the question will arise of mobilising the resources that they originally planned to save for the purposes of future development. In this regard, it will be important for Russia to use a favourable context not only as a confirmation of its strategic rightness, but, first of all, as a source of resources for its own stability. This means making relations with the World Majority a central part of our foreign economic relations and making real efforts.
from our partner RIAC
The Status of Crimea between Russia and Ukraine: The Reason Why China Stands to Neglect
The status of Crimea is a contentious issue between Russia and Ukraine. In 2014, Russia annexed Crimea from Ukraine, a move that was widely condemned by the international community. The United Nations General Assembly adopted a resolution that affirmed Ukraine's territorial integrity and sovereignty over Crimea, and many countries, including the United States and European Union, have imposed economic sanctions on Russia in response to the annexation.
Since then, Russia has been controlling the region and has been accused of human rights violations and suppression of the Crimean Tatar minority by several countries and international organizations. Ukraine, on the other hand, considers Crimea as an integral part of its territory and has not recognized the annexation. The issue remains unresolved and is a source of ongoing tension between Russia and Ukraine, as well as between Russia and the international community. However, it's worth noting that China has not taken a clear stance on the issue and has been trying to maintain good relations with both Russia and Ukraine.
China has not taken a clear stance on the issue of the status of Crimea between Russia and Ukraine for a few reasons:
Diplomatic strategy: China is known for its "non-interference" policy in the internal affairs of other countries, and it may choose not to take a clear stance on the issue to avoid offending either Russia or Ukraine, with whom it has important economic and political ties.
Strategic Interests: China has a strong economic and trade relationship with both Russia and Ukraine, and it may not want to risk damaging those relationships by taking a clear stance on the issue.
International politics: China is a permanent member of the United Nations Security Council, and it may not want to isolate itself from other members by taking a clear stance on the issue.
While China not taking a clear stance on the status of Crimea may help it maintain good relations with both Russia and Ukraine and avoid isolation from other members of the international community, it could also pose potential threats for the countries in the international borders. Some of the potential threats include:
Escalation of tensions: If China's non-interference policy is perceived as support for Russia's annexation of Crimea, it could further escalate tensions between Russia and Ukraine, and potentially lead to more aggressive actions by Russia in the region.
Loss of trust: If China is perceived as not standing up for its own principles, especially when it comes to international law and sovereignty of other countries, it could lead to a loss of trust among other countries, and make it harder for China to achieve its foreign policy goals.
Economic sanctions: If China's non-interference policy is perceived as support for Russia's annexation of Crimea, other countries may impose economic sanctions on China, which could hurt its economy and trade relationships.
Loss of reputation: If China is seen as not standing up for the international laws and principles, it could harm its reputation as a responsible stakeholder in the international community.
Military Conflicts: If tensions between Russia and Ukraine escalates, China might be forced to take a side, and it could lead to military conflicts in the region which might have an impact on China's own security and stability.
The issue of the status of Crimea between Russia and Ukraine is a complex and longstanding one that has not yet been resolved. A few possible solutions to this issue could include:
Diplomatic negotiations: Both Russia and Ukraine, with the support of the international community, could engage in diplomatic negotiations to find a solution that respects the sovereignty and territorial integrity of both countries.
International mediation: An international mediator, such as the United Nations, could be brought in to facilitate negotiations and help find a peaceful solution to the issue.
Economic sanctions: Economic sanctions against Russia, imposed by the international community, could be used to put pressure on Russia to withdraw from Crimea and respect Ukraine's sovereignty.
Military intervention: Military intervention could be used as a last resort if diplomatic efforts fail to resolve the issue, but this would likely lead to a much more serious and prolonged conflict.
As for China, it could play a role in resolving this issue by:
Supporting International Laws: China could support the sovereignty and territorial integrity of Ukraine and respect the international laws and principles.
Mediating: China could act as a mediator in resolving the issue, by bringing both Russia and Ukraine to the negotiating table, and help find a peaceful solution.
Taking a clear stance: China could take a clear stance on the issue, and this would show that it is a responsible stakeholder in the international community and that it respects the sovereignty and territorial integrity of other countries.
It's worth noting that resolving this issue will require a coordinated and multilateral effort from the international community, and China could play a key role in resolving the issue of the status of Crimea, by being a responsible stakeholder in the international community, and taking a clear stance on the issue. China is also known to follow a policy of "One country, two systems" which means it would not like to interfere with other countries internal affairs thereby China has been trying to maintain good relations with both Russia and Ukraine and avoid taking sides on this issue. It would evidently mean that China is not able to exert any direct influence on the situation in Crimea, and it may be perceived as not standing up for its own principles, especially when it comes to international law and sovereignty of other countries.
Asia, Eurasia and the European Crisis: Results of 2022
The military-political crisis in Europe has created demand for the most important quality of the vast majority of the countries of Asia and Eurasia — the comparative autonomy of their political systems, free from external interference and control to a much greater extent than what is typical, for example, of Western or Eastern Europe, or, for that matter, Latin America, or small countries in Oceania or the Caribbean. This means that with the exception of Japan, South Korea, and Singapore, all countries in this vast region have the ability to conduct a foreign policy based primarily on their own selfish interests or ideas of justice or injustice within the existing international order. As a result, practically all the states of Asia and Eurasia have ended up in that Global Majority — the totality of countries that make up 85 percent of the world's population — which are not allies of the West in its struggle against Russia.
However, at the same time, most of the countries of the region are faced with a serious challenge that will test the sustainability of their socio-economic systems and development policy instruments in the coming years. We are talking about the problems that the economic war of the US and Europe against Russia creates for the functioning of globalisation in the form we are used to. Almost all countries in Asia and Eurasia are growing economically with varying degrees of intensity, and focused on inclusion in the global trade and production chains. The keys to these ties and the main existing mechanisms for managing them are in the hands of the United States and its European allies. Therefore, now the countries of this vast region, which makes up a large part of the Russian neighbourhood, must look for ways to combine the preservation and strengthening of their political autonomy, on the one hand, and involvement in the system of economic ties that bring them obvious benefits, on the other.
We see that most of the countries of Asia and Eurasia behave with a great deal of restraint within the framework of international organisations; they do not initiate anti-Russian "sanctions" and they only comply with the requirements of the supervisory institutions of the United States and the European Union in this area under heavy pressure. This creates conditions for the gradual formation of a new infrastructure for trade and economic cooperation between Russia and its Asian and Eurasian neighbours. In the coming years, the important features of such an infrastructure may become its independence from the institutions of the West, including such areas as insurance of trade operations and transportation, transition to settlements in national currencies or creation of regional exchanges for trading those goods, where Russia will remain an important player in Asian markets, and it will also be able to oust Western suppliers from there.
As a result, the comparative political autonomy of the countries of Asia and Eurasia has turned out to be the most important factor to undermine the efforts of the West to exclude Russia from the world economy. It turned out to be fruitless in 2022.
Although here, too, the ability of Russia itself to remain open to foreign economic relations, as well as to act objectively as a supplier of critical goods, is of paramount importance.
At the same time, in 2022, serious factors arose compelling a change in the nature of Russia's policy to develop relations with the countries of Asia, which received the generally accepted name "pivot to the East". Now there are reasons to believe that this sphere of foreign economic policy has become a matter of prime necessity for Moscow, rather than mere choice. It had been precisely the problem of historical dominance, and the profitability of trade and economic ties with the West, primarily with Europe, that had been the most important hindrance to Russian efforts to develop ties with Asia over the past 15 years. Moreover, against the background of the advantage that the Russian economy received in the markets of the West, even the most interesting plans for cooperation with the states of the former Soviet space faded. Not to mention the gradual establishment of relations with Asian states located at a considerable geographical distance from Russia.
Now the "pivot to the East" seems to many observers, as well as the Russian state, to be the most important way to overcome a significant proportion of the negative consequences of economic aggression from the West. Indeed, over the past 10 months of the crisis in Europe, trade between Russia, on the one hand, and the countries of Asia and Eurasia, on the other, has consistently increased. To a large extent, this was due to the immediate reorientation of Russian exporters to new markets, and in part to the development of parallel imports, which made it possible to compensate for the cessation of deliveries to Russia of some goods from Western countries. The latter also leads to an objective increase in Russia's trade with some of its closest neighbours, among which, of course, Turkey ranks first, but the countries of Central Asia also play an important role.
Russia is yet to realise that countries of the Global Majority, represented by Asian and Eurasian states, are not subjective, but objective allies of Moscow in its conflict with the West.
This means that their actions are not dictated by their leaders' political preferences or special ties to Russia. The latter concerns, among other things, the countries of such an important region as Central Asia. The policy of the states of Asia and Eurasia is based on their natural desire to overcome the qualitative gap in development that remains between them and the leading industrial economies of the West. It is quite obvious that it is impossible to fully catch up after several centuries of colonial dependence in a short period of time. However, right now conditions have arisen when a change in the structure of the international order creates a higher chance of obtaining greater benefits from participation in globalisation, a revision of established practices that Russia defines as neo-colonial dependence, and the removal of the economy from Western control. To a certain extent, this can also occur due to the weakening of the main formal institutions of globalisation, where the West plays a dominant role.
However, such an objective coincidence of the interests of the countries of Asia and Eurasia with Russia, as a rule, does not lead to their readiness to join Russia in its conflict with the West. It would probably be a mistake to think that states which remain poorly endowed with everything except demographic resources and are solving the problems that come with the attempt to eliminate mass poverty would be ready to sacrifice their development goals for the sake of abstract strategic constructions. Russia, as a country that is fully self-sufficient in food and energy resources, can hardly understand the complexity of the position of even economically successful Asian countries, not to mention closer neighbours in Central Asia, where the political systems themselves are not fully established and are constantly exposed to serious internal and external challenges. It seems that in the future Russia will treat with understanding the fears of its Asian and Eurasian partners, taking into account their concerns and not making demands, the fulfilment of which could be detrimental to their interests.
Take India, which has a colossal population and economic potential, actively trades with Russia despite Western pressure, but is in no hurry to support Moscow in matters of international politics or the Ukrainian crisis. This is partly due to the Sino-Indian rivalry for the position of the leading Asian power. On this issue, the United States and, to a minimal extent, Europe remain India's natural situational allies, since their pressure on China makes it behave more restrained than its economic and military capabilities allow. But to an even greater extent, this is true because India itself has not yet been able to gain the weight to talk with the West on an equal footing and put pressure on it where it is of strategic importance. In all other respects, India in 2022 has taken shape as one of the most independent centres of power in international politics, and this, of course, contributes to the realisation of Russian interests.
An exception in this regard is China. Over the past two decades, Sino-Russian relations have gone through an objective convergence of interests, both at the tactical level and in terms of a long-term vision of the international order. Now this allows the parties to cooperate very intensively on global platforms and, moreover, to cultivate positive expectations within themselves about the position of the partner and the future of bilateral relations. At the same time, Beijing itself is subjected to constant pressure and provocations from the United States, which has forced the Chinese leadership to behave with restraint even in its move to resolve the Taiwan problem, which is so important.
Summing up, we can say that the opportunities provided by cooperation with the countries of Asia and Eurasia amid an acute Russia-West conflict, have become the most important foreign policy discovery of the last year for Russia. At the same time, we have no reason to think now that the overall positive dynamics here can be slowed down by something other than internal Russian factors. For Russia, 2023 will be a period of strengthening relations with its natural partners outside the hostile West and forming with them a new infrastructure of international cooperation, which is necessary in the process of building a more just world order.
From our partner RIAC