Russia and Africa to strengthen ties further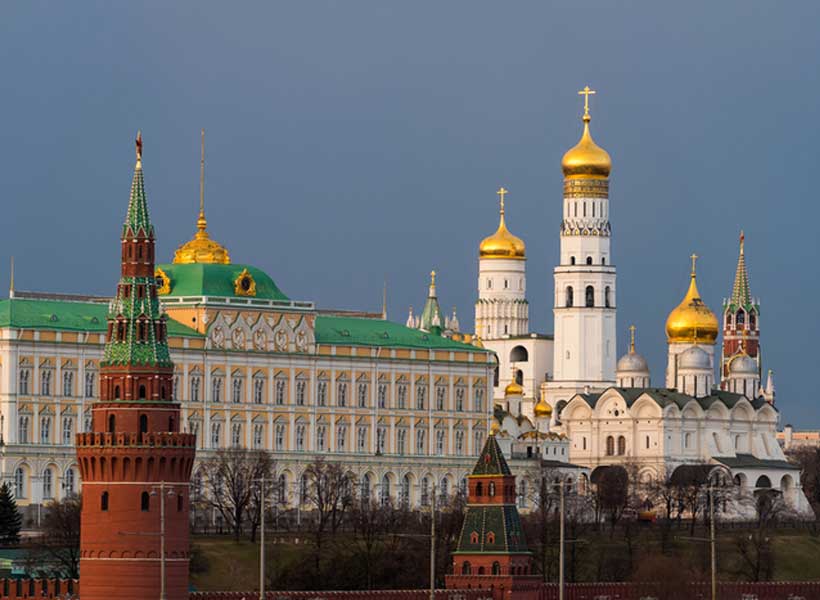 Faced with persistent criticisms, Russia has finally announced it will most likely host the first high-level Russia-African Union forum next year, a replica or a carbon copy of Forum on China Africa Cooperation (FOCAC) or European Union–African Union summit, signaling its readiness to work towards deepening and strengthening multifaceted engagement with Africa.
Working on a new paradigm collaboratively with African Union, Russia hopes to fill up pitfalls and cracks in the existing relationship, reinforce diplomatic ties and raise its staggering economic profile on the continent similar to the levels of China, India, Japan, South Korea, Turkey, U.S. and Europe.
On his official visit to Rwanda early June, Foreign Affairs Minister Sergey Lavrov hinted that the forum rolls out a comprehensive strategic roadmap for more economic cooperation and wide-range of investment possibilities, find effective ways of addressing regional security issues and that of improving public diplomacy in Africa.
"We discussed Russia's idea of holding a large African Union business forum with AU member states and Russia to be attended by entrepreneurs and politicians, possibly next year," Lavrov said at a media conference after meeting with Minister of Foreign Affairs, Cooperation and East African Community Louise Mushikiwabo in Kigali, Rwanda.
"We have agreed to prepare a framework political document that will set out a concept for cooperation in the next few years and also several practical projects for implementation in the near future. We are now preparing for a meeting of Russian and AU experts," he assertively added.
Just before his African tour early March, Lavrov also told Hommes d'Afrique magazine "we carefully study the practice of summits between African countries and their major partners abroad. At present, Russia's relations with African countries are progressing both on a bilateral basis and along the line of African regional organisations, primarily the African Union and the Southern African Development Community."
In the interview posted to MFA website, he said "our African friends note the need for Russia's active presence in the region, and more frequently express interest in holding a Russia-African summit. Such a meeting would undoubtedly help deepen our cooperation on the full range of issues. However, it is necessary to bear in mind that arranging an event of such a scale with the participation of over 50 Heads of State and Government requires most careful preparation, including in terms of its substantive content."
Lavrov acknowledged in the interview: "The economic component of the summit has a special significance in this relation as it would be of practical interest for all the parties. As such, specific Russian participants in bilateral or multilateral cooperation should be identified, which are not only committed to long-term cooperation but are also ready for large-scale investments in the African markets with account of possible risks and high competition. Equally important are African businesspeople who are looking to work on the Russian market."
On May 16, Lavrov chaired the Foreign Ministry Collegium meeting on the subject "Cooperation with Sub-Saharan African countries as part of implementing important tasks of Russian foreign policy." The meeting noted that the consolidation of versatile ties with the Sub-Saharan African countries remains a major part of Russia's foreign policy strategy, which is acquiring special significance in the context of deep changes in the global arena.
Some experts and researchers have, of course, identified low enthusiasm and lack of coordinated mechanism as key factors affecting cooperation between Russia and African countries, and suggested that this trend could be reversed if both Russian authorities and African governments get down regularly to serious dialogue with concrete business agenda.
Nearly a decade ago, Themba Mhlongo, Head of Programmes at the Southern Africa Trust, said in an emailed interview that "there is no effective Russia-African dialogue or mechanism for dialoguing with Africa. On the other hand, Russia has not been as aggressive as China in pursuing opportunities in Africa because Russia has natural resources and markets in Eastern Europe, South West Asia. Russia's key exports to Africa might only be dominated by machinery and military equipment which serves their interest well."
He suggested that Africa must also engage all BRICS members equally including Brazil and Russia in order to build alliances and open trade opportunities including finance and investment opportunities, African countries must not seem to show preferences in their foreign policy in favour of western Europe if they want to benefit from trade relations with Russia.
Tellingly, Vadim Trofimovich Kirsanov, an African Affairs Advisor at the Regional Projects Department of Russkiy Mir Foundation, (non-profit Russian NGO that promotes Russian language, literature and culture abroad), in an interview with Buziness Africa media, discusses the significance of developing bilateral ties not only in economic sphere but also in culture, exchange of people and ideas in the social sphere.
"We must use the full potential interest in Russian culture, Russian language, mutual sympathy and interest between the peoples of Africa and Russia, a great desire of Russians and Africans to visit each other to make friends, establish new connections. That's where public diplomacy becomes an effective instrument for supporting business dialogue," he said.
Kirsanov noted: use new opportunities for mutually beneficial cooperation open to the accession of South Africa to BRICS group (Brazil, Russia, India, China and South Africa), taking into account the economic impact of South Africa on the African continent and the world at large. Besides the intensification of dialogue with the African Union (AU), the Russian authorities have the development of multilateral cooperation among African countries with Russian Federation.
Professor Gerrit Olivier from the Department of Political Science, University of Pretoria in South Africa, noted that Russian influence in Africa, despite efforts towards resuscitation, remains marginal. While, given its global status, it ought to be active in Africa as Western Europe, the European Union, the United States and China are, it is all but absent, playing a negligible role.
"Russia, of course, is not satisfied with this state of affairs. At present diplomacy dominates its approach: plethora of agreements have been signed with South Africa and various other states in Africa, official visits from Moscow proliferate apace, but the outcomes remain hardly discernible," Professor Olivier, previously served as South African Ambassador to the Russian Federation, wrote in an email comment from Pretoria, South Africa.
Be as it may, he indicated further that "the Kremlin has revived its interest in the African continent and it will be realistic to expect that the spade work it is putting in now will at some stage show more tangible results."
In his assessment, Rex Essenowo, a Moscow-based Economic Policy Analyst, pointed out to a known and well-established fact, which Russians have always shrugged off, that there have been many summits and conferences between the United States, EU and Asian states with Africa, but there has yet to be a single high-level Russia-African summit.
However, he believes that all was not yet lost, there is still an unexplored chance to strengthen Russia's relationship with Africa if, for example, African countries work collectively together as AU to focus on improving all aspects of Russia-African relationship.
Large investments and comprehensive approach, similar to the Chinese, would help to bridge the economic and political gap between Russia and the African continent, Essenowo said, and reminded that Russia is very much involved in educating and/or training professionals who are playing key roles and could serve as excellent useful links between Russia and Africa. Russia has ignored this valuable product in its diplomacy with Africa.
Interesting, BRICS countries are vigorously moving into Africa and now three BRICS members: Russia is planning, India and China are also preparing for summits next year with Africa. As already publicly known, all previous summits held by many foreign countries with Africa, there were concrete financial packages earmarked towards infrastructure development in Africa.
From Russia's perspective, there are undeniable important geopolitical implications working with Africa. Nevertheless, Russia's efforts in the region have been limited thus far which some experts attributed to lack of a system of financing policy projects. While Russia government is very cautious about making financial commitments, Russia's financial institutions are not closely involved in foreign policy initiatives in Africa.
Experts and researchers have recommended one new initiative that will largely interest African leaders, that is for Russia to create a Russian Development Fund for Africa (RDfA) as an agency to manage and run projects as business for Russia in Africa while Russian International Affairs Council (RIAC) could become the key organiser and coordinator of future Russia-African Union summits.
Nobody Wants a War in Donbass
Any escalation is unique in its own way. Right now there's a combination of unfavorable trends on both sides, which are leading to an escalation of the conflict. This combination creates additional risks and threats that weren't there before.
On the Ukrainian side, the problem is that the president is losing his political position and becoming a hostage of right-wing and nationalist forces. Many of the reform initiatives that he came to power with have stalled. Political sentiments are changing within his faction. They're saying that with his recent steps, in particular the language law and the closure of television stations that Kyiv dislikes, he's starting to stray towards the agenda of his predecessor, Poroshenko. And this means a weakening of his position. Probably, he's already thinking about re-election and how he will look during the campaign. Here, the trend is unfavorable.
On the other hand, there's the arrival of Biden, who will always be more attentive to Ukraine than Trump. There's an expectation that the U.S. will be more consistent and decisive in its support for the Ukrainian side in the event of a conflict. This invigorates the forces that are looking for an escalation.
The conflict in Nagorno-Karabakh also played a role. They said there was only a political path to resolving the conflict, but in Karabakh [the Azerbaijanis] used force and made real progress. This motivates the people who think that military force can resolve a conflict. Moreover, Ukraine is carrying out defense cooperation with Turkey, so there may be hopes that the balance of forces will shift in Kyiv's favor.
There's also a radicalization of the political leadership of the DNR and LNR. They say that [full-scale] war is, if not inevitable, than very likely—and Russia must intervene. The idea that the DNR and LNR should join Russia is gaining popularity once again. This is facilitated by Russia's actions. In the last two years, the mechanisms for granting Russian citizenship to residents of the LNR and DNR have changed. Hundreds of thousands of LNR and DNR residents are already citizens of the Russian Federation, and Russia has—or at the very least should have—some obligations towards its citizens. This gives hope to [the residents] of the LNR and DNR that if an escalation begins, Russia won't remain on the sidelines and we will see large-scale intervention. Without Russia, the conflict will not develop in the favor of the republics.
As for Russia, our relations with the West continue to deteriorate. There's Biden's statement about Putin being a killer, and relations with the European Union. We are witnessing an accumulation of destabilizing trends.
I don't think anyone wants a real, big war, since the costs of such a conflict will exceed the political dividends. It's difficult to predict what such a conflict might lead to, given that the stakes are very high. But an unintended escalation could occur.
Hopefully, all of those involved have enough wisdom, determination, and tolerance to find a positive solution. So far, we are far from a serious conflict, but we're closer than at the beginning of April 2020 or 2019. Unfortunately, we're headed downhill, and it's difficult to say how long it will go on.
To prevent a [full-scale] war from starting, the situation in Donbass needs to be stabilized. That's the first task. In recent weeks, the number of ceasefire violations has been increasing, and the number of victims is growing. We need to return to the issues of the withdrawal of heavy weapons, the OSCE mission, and monitoring the ceasefire.
The second task is to discuss issues of political regulation. The main uncertainty is how flexible all the parties can be. The Minsk agreements were signed a long time ago, [but] it's difficult to implement them in full, there needs to be a demonstrated willingness not to revise them, but to somehow bring them up to date. How ready are the parties for this? So far, we aren't seeing much of this, but without it we will not advance any further.
The third issue is that it's impossible to resolve the Donbass problem separately from the problem of European security as a whole. If we limit ourselves to how we fought in Donbass, Kyiv will always be afraid that Russia will build up its strength and an intervention will begin. And in Russia there will always be the fear that NATO infrastructure will be developed near Voronezh and Belgorod. We have to deal not only with this issue, but also think about how to create the entire architecture of European security. And it isn't a question of experts lacking imagination and qualifications, but of statesmen lacking the political will to seriously deal with these issues. Because if you reduce everything to the requirements of the formal implementation of the Minsk agreements, this is what we've been fighting about for seven years already.
I think that Ukraine will now try to increase the political pressure on Moscow and get away from the issue of the Minsk agreements. And going forward a lot depends on what the position of the West and U.S. will be. To what extent and in what format will they provide support in the event of an escalation? This is still an open question. And, I think, even Biden doesn't know the answer to it.
From our partner RIAC
Updating the USSR: A Test for Freedom
Thirty years ago, on March 17, 1991, the only all-Union referendum in the history of the USSR took place. One question was put to a vote: "Do you consider it necessary to preserve the Union of Soviet Socialist Republics as a renewed federation of equal sovereign republics, in which the rights and freedoms of a person of any nationality will be fully guaranteed?" Almost 77 percent of those who voted said "yes" to the preservation of the USSR in an updated form. The authorities of Armenia, Georgia, Latvia, Lithuania, Moldova and Estonia refused to hold the referendum on their territory. By that time, the legislative and executive bodies and institutions in these republics were already controlled by secessionist forces, which did not hide their intentions to leave the USSR.
The March 17 referendum at that time was the only convincing attempt to appeal to public opinion on the most important issue of the political life of a huge country. However, the results did not change anything — by December 8 of the same year, the leaders of Belarus, Russia and Ukraine decided to dissolve the USSR. The referendum itself became the beginning of the end of a unique state — an experiment in the vast expanses of Eurasia. By that time, the republican elites were already ready to take power and wealth into their own hands; the events of August 1991 spurred this readiness — in Turkmenistan, where almost 100 percent of the population voted to preserve the USSR, on August 22, 1991, all enterprises were placed under republican control.
All the republics of the USSR met the new year in 1992 as newly independent states. For some of them, this status was a long-awaited event, for which they had fought. Others were, according to former Prime Minister of Kyrgyzstan Apas Jumagulov, "thrown out of the union, cut off as an unnecessary part of the body." Many economic ties broke off immediately, while others collapsed gradually; the rest survived and were even strengthened. In politics, everyone was left to their own problems. Azerbaijan, Armenia, Georgia, Moldova and Tajikistan plunged into bloody political and interethnic conflicts during their first years of independence.
The path of the countries that emerged from the ruins of the USSR over the years was the road to gaining their own subjectivity in international politics. With great difficulty and despite all odds, Armenia and Moldova are coping with this task. The majority — Russia, Azerbaijan and all the countries of Central Asia — were able to solve the problem more or less successfully. Georgia and two Slavic republics — Belarus and Ukraine, were hanging in the "limbo" between external management and full-fledged statehood. The three Baltic republics quickly transferred their sovereignty to the European Union and NATO. In their independent development, they had to make, in fact, the only decision, which, moreover, was due to historical reasons and external circumstances. This decision was made and now the fate of Latvia, Lithuania and Estonia cannot be perceived outside the context of Russia-West interaction.
For the rest, the direct link between success in creating their own statehood and the scale of interaction with the West (Europe and the United States) is quite obvious. This historical fact reveals a relationship between the ability of small and medium states to ensure their sovereignty and the interests of the great powers in their neighbourhood. Such powers were Russia and the European states, united into the European Union simultaneously with the collapse of the USSR. Also, an important role was played by the United States, which always sought to limit Russian opportunities and supported the newly independent states. At the same time, an attempt to choose in favour of closer relations with the West to the detriment of Russian interests in all cases, without exception, led to a very shaky statehood and the loss of territory.
The dramatic fate of Armenia, Georgia, Moldova and Ukraine shows that the strong collective institutions of the West are capable of exerting a stabilising effect only on those states that directly became part of them.
In all other cases, no matter how complete absorption becomes possible, an orientation towards these institutions only leads to the use of small countries in a diplomatic game with bigger partners.
Therefore, the experience of the development of such major players as Azerbaijan or Uzbekistan is indicative — they were able to confidently form their own statehood, without finding themselves in a situation of choosing between conflicting poles of power. Their main resource turned out to be a rather fair demographic situation. But not only this — the population of Ukraine has also been and remains large by European standards. Kazakhstan is a success by this indicator; equal to the average European country or small Asian states.
Therefore, the ability of most of the countries of the former USSR to build relatively independent and stable statehood played no less important role. In many ways, this ability was established during the years of the Soviet Union's existence. Founded on December 30, 1922, it was not just a continuation of the Russian Empire, which had collapsed five years earlier. Its main distinguishing feature was its unique model of state administration, based on the full power of one political party. As long as the unique position of the Communist Party remained in the Soviet state, the experiment could exist. With the abolition of Article 6 of the Constitution of the USSR, its days were numbered regardless of the desire of the population or the real readiness of the elites to take full responsibility for what was happening.
The USSR model of state structure, new by historical standards, created the conditions for a rather unique experiment, within the framework of which union republics were created, none of which, except for Russia, Georgia and Armenia, had the experience of centralised state administration within the territorial boundaries that they acquired within the framework of the USSR. At least the peoples inhabiting them can boast of a significant experience of statehood as such. Thus, most of the countries of Central Asia trace their ancestry back to great empires or urban civilizations of past centuries.
The Baltic republics were always on the sidelines — their independent statehood arose during the collapse of the Russian Empire and existed as such for almost 20 years before being incorporated into the USSR in 1940. Russia has returned to its historical state of being a major European power or empire of the 19th century, with the development of a multinational and multi-faith society central to its development objectives. In fact, Russia has not lost anything really necessary for its survival in international politics.
The peculiar structure of the USSR formalised the situation in which the former outskirts of the Russian Empire ceased to be part of the Russian state, although Moscow served as the centre of the union. Russia among them was in the most ambiguous position — it did not have its own most important institutions of Soviet statehood — the party organisation and the republican State Security Committee. Russian nationalism was subjected to the most severe and consistent persecution by the Soviet authorities.
The vast majority of republics within the USSR, for the first time, received the experience of building their own state and their national elite.
The backbone of the ruling class was the Soviet and party nomenklatura, which all took power, with few exceptions, after 1991. Even in Tajikistan, where the first years of independence were overshadowed by the civil war, it was this part of society that was eventually able to establish control over the situation. In other Central Asian countries, elites formed on the basis of the state tradition established during the Soviet era, gradually supplemented by representatives of a new generation that grew professionally after the collapse of the USSR.
Thirty years is a sufficient period to assess the results of the independent development of the countries that emerged from the republics of the former USSR. Now the period of their growing up can be considered complete; ahead is an independent future. Russia is increasingly feeling independent and not particularly obligated to its neighbours. In any event, Moscow will continue to follow a moral imperative of responsibility for maintaining peace and strictly ensure that its neighbours correlate their actions with Russian security interests.
From our partner RIAC
Fighting Covid-19 pandemic: The Russian Way
With a strong structured plan and that includes President Vladimir Putin weekly meetings with regional governors and related ministry officials, Russia is indeed making headway in mobilizing first its own domestic resources in fighting and controlling the coronavirus pandemic.
Under these time-testing conditions, the Russian government also ponders on the necessity to adopt a concerted approach to the economic sectors related to public health system, making efforts to strengthen fundamental research in all health disciplines and close the pitfalls in its policy.
Arguably, Russia is really moving with innovative orientations, exploring and finding lasting solutions. Russia is far ahead, both in terms of medical tests and vaccines. Currently, it is partnering with India and South Korea in manufacturing vaccines for immunization of both foreigners and Russians.
"India and South Korea are already producing the vaccine, and many of these enterprises will reach full capacity in April. Thus, this is truly the greatest achievement of Russian science, which is widely acknowledged by the entire world," CEO of the Russian Direct Investment Fund (RDIF) Kirill Dmitriev told Russian President Vladimir Putin during an early April meeting to review developments as well as production and promotion of Russian vaccines.
In addition, he informed the president that RDIF and its partners are actively working with Russian manufacturers, it took us three months to build Sputnik Technopolis, one of the largest plants to produce the vaccine, and together with R-Pharm. Russia is setting up international production per agreements with 10 countries and 20 manufacturers, including the world's largest producers.
Beyond that, the Russian Direct Investment Fund is actively implementing a programme, of course, with a focus on vaccinating Russian citizens, but part of the vaccine produced abroad will simultaneously be delivered to foreign markets, according Dmitriev.
According to his assessment, Russia is not only one of the current leaders in the world in terms of vaccination rate, but it can provide vaccines to all people in Russia who want to be vaccinated before June using the production capacities in Russia and abroad.
"As I understood from talking to experts, our vaccine is effective against all known strains of the virus," Putin commented during the discussion, and Kirill Dmitriev smartly added that "due to the two jabs, it is better than the other vaccines as relates to mutations. We believe that our vaccine is one of the best in the world, including against new strains of COVID-19."
Reports show that Russia has produced 20.1 million doses of the Sputnik V vaccine as of March 17, while 4.3 million people, out of a population of 144 million, have received both shots of the vaccine.
According to data from Johns Hopkins University, at 225,572, the total coronavirus-related death toll places Russia third after the United States, which has reported over 553,000 deaths, and Brazil, with over 325,000.
According to the Russian Statistics Service, this April Russia has recorded over 225,000 deaths related to coronavirus since the start of the pandemic. That Russia has the third highest death toll in the world.
The Russian Direct Investment Fund (RDIF) is Russia's sovereign wealth fund established in 2011 by the Russian government to make investments in leading companies of high-growth sectors of the Russian economy. Its mandate is to co-invest alongside the world's largest institutional investors – direct investment funds, sovereign wealth funds and leading companies.