Russia and Africa to strengthen ties further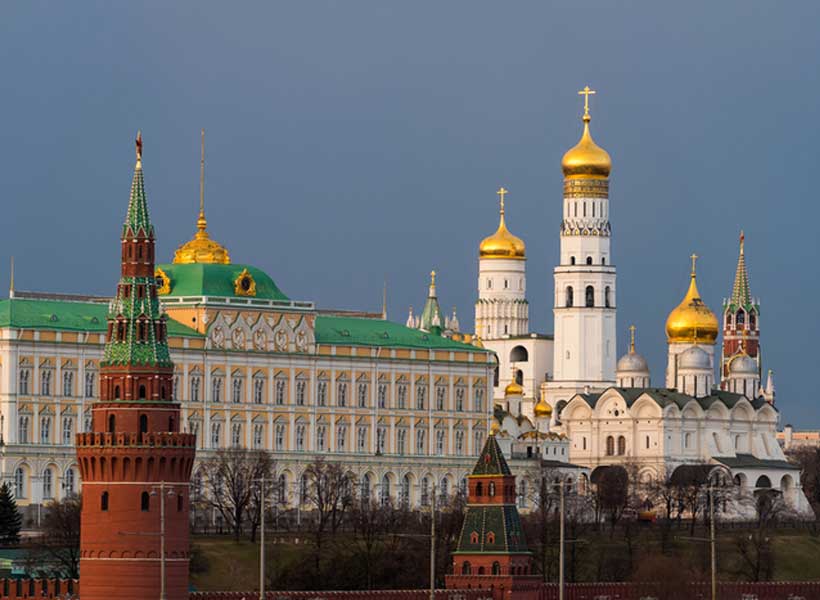 Faced with persistent criticisms, Russia has finally announced it will most likely host the first high-level Russia-African Union forum next year, a replica or a carbon copy of Forum on China Africa Cooperation (FOCAC) or European Union–African Union summit, signaling its readiness to work towards deepening and strengthening multifaceted engagement with Africa.
Working on a new paradigm collaboratively with African Union, Russia hopes to fill up pitfalls and cracks in the existing relationship, reinforce diplomatic ties and raise its staggering economic profile on the continent similar to the levels of China, India, Japan, South Korea, Turkey, U.S. and Europe.
On his official visit to Rwanda early June, Foreign Affairs Minister Sergey Lavrov hinted that the forum rolls out a comprehensive strategic roadmap for more economic cooperation and wide-range of investment possibilities, find effective ways of addressing regional security issues and that of improving public diplomacy in Africa.
"We discussed Russia's idea of holding a large African Union business forum with AU member states and Russia to be attended by entrepreneurs and politicians, possibly next year," Lavrov said at a media conference after meeting with Minister of Foreign Affairs, Cooperation and East African Community Louise Mushikiwabo in Kigali, Rwanda.
"We have agreed to prepare a framework political document that will set out a concept for cooperation in the next few years and also several practical projects for implementation in the near future. We are now preparing for a meeting of Russian and AU experts," he assertively added.
Just before his African tour early March, Lavrov also told Hommes d'Afrique magazine "we carefully study the practice of summits between African countries and their major partners abroad. At present, Russia's relations with African countries are progressing both on a bilateral basis and along the line of African regional organisations, primarily the African Union and the Southern African Development Community."
In the interview posted to MFA website, he said "our African friends note the need for Russia's active presence in the region, and more frequently express interest in holding a Russia-African summit. Such a meeting would undoubtedly help deepen our cooperation on the full range of issues. However, it is necessary to bear in mind that arranging an event of such a scale with the participation of over 50 Heads of State and Government requires most careful preparation, including in terms of its substantive content."
Lavrov acknowledged in the interview: "The economic component of the summit has a special significance in this relation as it would be of practical interest for all the parties. As such, specific Russian participants in bilateral or multilateral cooperation should be identified, which are not only committed to long-term cooperation but are also ready for large-scale investments in the African markets with account of possible risks and high competition. Equally important are African businesspeople who are looking to work on the Russian market."
On May 16, Lavrov chaired the Foreign Ministry Collegium meeting on the subject "Cooperation with Sub-Saharan African countries as part of implementing important tasks of Russian foreign policy." The meeting noted that the consolidation of versatile ties with the Sub-Saharan African countries remains a major part of Russia's foreign policy strategy, which is acquiring special significance in the context of deep changes in the global arena.
Some experts and researchers have, of course, identified low enthusiasm and lack of coordinated mechanism as key factors affecting cooperation between Russia and African countries, and suggested that this trend could be reversed if both Russian authorities and African governments get down regularly to serious dialogue with concrete business agenda.
Nearly a decade ago, Themba Mhlongo, Head of Programmes at the Southern Africa Trust, said in an emailed interview that "there is no effective Russia-African dialogue or mechanism for dialoguing with Africa. On the other hand, Russia has not been as aggressive as China in pursuing opportunities in Africa because Russia has natural resources and markets in Eastern Europe, South West Asia. Russia's key exports to Africa might only be dominated by machinery and military equipment which serves their interest well."
He suggested that Africa must also engage all BRICS members equally including Brazil and Russia in order to build alliances and open trade opportunities including finance and investment opportunities, African countries must not seem to show preferences in their foreign policy in favour of western Europe if they want to benefit from trade relations with Russia.
Tellingly, Vadim Trofimovich Kirsanov, an African Affairs Advisor at the Regional Projects Department of Russkiy Mir Foundation, (non-profit Russian NGO that promotes Russian language, literature and culture abroad), in an interview with Buziness Africa media, discusses the significance of developing bilateral ties not only in economic sphere but also in culture, exchange of people and ideas in the social sphere.
"We must use the full potential interest in Russian culture, Russian language, mutual sympathy and interest between the peoples of Africa and Russia, a great desire of Russians and Africans to visit each other to make friends, establish new connections. That's where public diplomacy becomes an effective instrument for supporting business dialogue," he said.
Kirsanov noted: use new opportunities for mutually beneficial cooperation open to the accession of South Africa to BRICS group (Brazil, Russia, India, China and South Africa), taking into account the economic impact of South Africa on the African continent and the world at large. Besides the intensification of dialogue with the African Union (AU), the Russian authorities have the development of multilateral cooperation among African countries with Russian Federation.
Professor Gerrit Olivier from the Department of Political Science, University of Pretoria in South Africa, noted that Russian influence in Africa, despite efforts towards resuscitation, remains marginal. While, given its global status, it ought to be active in Africa as Western Europe, the European Union, the United States and China are, it is all but absent, playing a negligible role.
"Russia, of course, is not satisfied with this state of affairs. At present diplomacy dominates its approach: plethora of agreements have been signed with South Africa and various other states in Africa, official visits from Moscow proliferate apace, but the outcomes remain hardly discernible," Professor Olivier, previously served as South African Ambassador to the Russian Federation, wrote in an email comment from Pretoria, South Africa.
Be as it may, he indicated further that "the Kremlin has revived its interest in the African continent and it will be realistic to expect that the spade work it is putting in now will at some stage show more tangible results."
In his assessment, Rex Essenowo, a Moscow-based Economic Policy Analyst, pointed out to a known and well-established fact, which Russians have always shrugged off, that there have been many summits and conferences between the United States, EU and Asian states with Africa, but there has yet to be a single high-level Russia-African summit.
However, he believes that all was not yet lost, there is still an unexplored chance to strengthen Russia's relationship with Africa if, for example, African countries work collectively together as AU to focus on improving all aspects of Russia-African relationship.
Large investments and comprehensive approach, similar to the Chinese, would help to bridge the economic and political gap between Russia and the African continent, Essenowo said, and reminded that Russia is very much involved in educating and/or training professionals who are playing key roles and could serve as excellent useful links between Russia and Africa. Russia has ignored this valuable product in its diplomacy with Africa.
Interesting, BRICS countries are vigorously moving into Africa and now three BRICS members: Russia is planning, India and China are also preparing for summits next year with Africa. As already publicly known, all previous summits held by many foreign countries with Africa, there were concrete financial packages earmarked towards infrastructure development in Africa.
From Russia's perspective, there are undeniable important geopolitical implications working with Africa. Nevertheless, Russia's efforts in the region have been limited thus far which some experts attributed to lack of a system of financing policy projects. While Russia government is very cautious about making financial commitments, Russia's financial institutions are not closely involved in foreign policy initiatives in Africa.
Experts and researchers have recommended one new initiative that will largely interest African leaders, that is for Russia to create a Russian Development Fund for Africa (RDfA) as an agency to manage and run projects as business for Russia in Africa while Russian International Affairs Council (RIAC) could become the key organiser and coordinator of future Russia-African Union summits.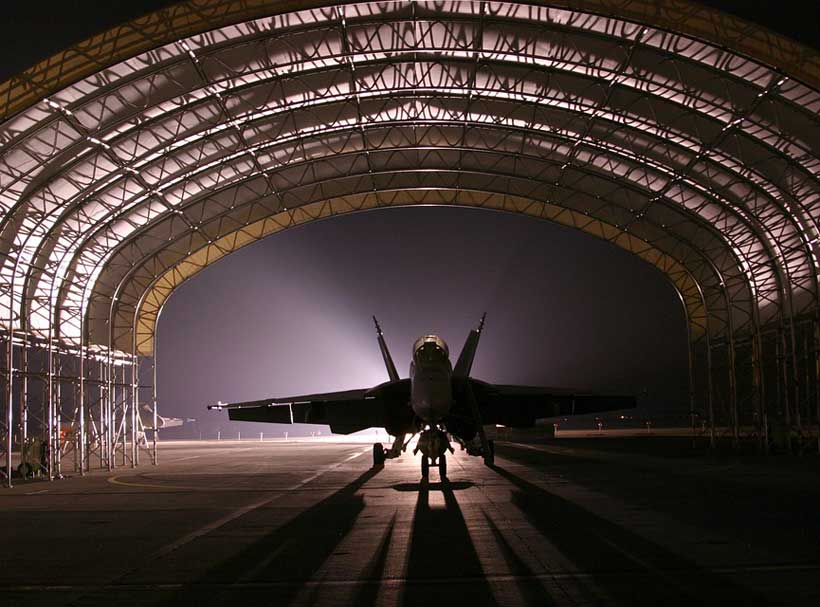 Over the past days and weeks, media outlets have been proliferating all kinds of apocalyptic predictions and scenarios on the immediate prospects of the Ukrainian crisis. Journalists, experts, and politicians claim—with all seriousness—that a Russian-Ukrainian war can hardly be thwarted, not to mention article that seek to explore a purported coup in Kiev, the crushing response of the West, or even the looming nuclear conflict of global dimensions.
We shall try to find an answer to a number of interwoven questions, which might arise in the minds of those who face this wave of dire prophecies and predictions. Why has this information attack been unleashed? Who is behind this and who is deriving profit from it? What is really going on and what could happen to the Ukrainian issue in the near future?
Starting off with Moscow's plans and intentions. Anyone who is slightly familiar with the structure of power in Russia knows well that it is few people who are especially close to the power circles that are aware of the true plans and the motives of the Russian authorities. As a rule, these people tend to avoid showing up in the media. Strong statements are usually made by those tasked by their superiors to attract a lot of exposure or by those who act at their own discretion to be noticed and appreciated by their top management. Obviously, none of these talking heads are privy to any of the Kremlin's plans, which means they are simply working out their tasks at a higher or lower professional level. Regrettably, being baseless and of no practical value, the campaign—launched by such 'concerned' people about the allegedly impending war in Ukraine—invariably affects the public sentiment in our country, causing either panic or warmongering. This bellicose campaign, coupled with its dire consequences, has the potential to seriously demoralize and traumatize Russian society. Time will tell what repercussions this may bring about; still, nothing good can obviously be expected from this wave of hysteria.
It can be assumed that some in Russia need another anti-Ukrainian campaign to deflect attention from the country's severe socio-economic and political problems, to raise the population's patriotic spirit, or to unite the country. If one thinks so, one is likely to be seriously disappointed over time. The very idea of war against Ukraine or in Ukraine is insufficient for a new national idea; it is not even close to a platform on which Russian society could be consolidated.
Now let's take a look at this problem from Ukraine's perspective. We have to admit that there are many in the country who are interested in stirring up information hysteria around the relations with Russia, and for various reasons. They assume that playing the role of an innocent victim of the bloodthirsty Russia can only bring benefits to Ukraine.
First, they believe that this way it would be easier to implement a plan in order to shape a new national identity. Second, the West might be willing to turn a blind eye to Ukraine's domestic scandals, corruption cases and other issues. Third, one can count on increased economic and military aid by playing the victim. Fourth, numerous clumsy actions of Russian propaganda only serve to strengthen anti-Russian sentiments across Ukraine. Therefore, it is logical to assume that Kiev will go on with doing everything it can to heat up tensions in the media environment.
The campaign around Russia's alleged imminent aggression in Ukraine is also good for Washington and its Euro-Atlantic allies. It provides a distraction from their own domestic problems, allowing for cohesion within the archaic NATO and diverting attention from the ignominious flight of the Western troops from Afghanistan. By focusing on what is going on around Ukraine, the White House is trying to counter the Europe-wide perceptions that the Atlantic string of U.S. foreign policy is finally receding into the background of U.S. priorities, giving way to the Indo-Pacific, which is more important to Washington.
Long story short, everyone is minding their own business, spinning a propaganda war around Ukraine.
Are there any forces that might actually be interested in a full-blown rather than a propaganda war in Ukraine? The situation looks different here. If one puts aside the opinions of fierce fanatics and professional instigators, it turns out that no one needs an actual war with the use of modern weapons, countless casualties and immense destruction. Everyone would lose from such a war, be it Russia, the West, or Ukraine. This would entail such political, military, and economic costs for everyone that it would not be easy to recover for decades, not merely years. The repercussions of a major war at the center of Europe would be no less lasting than the ramifications triggered by the Chernobyl disaster, which have persisted for almost forty years. Who would be willing to take such a risk?
We allow ourselves to draw a relevant, if not too original, conclusion, leaving all the forecasts and scenarios of a military conflict at the heart of Europe to the conscience of numerous slacktivists. The only decent way out of the current situation is for all sides to immediately meet at the negotiating table on mutual security guarantees. Russia, the United States, and NATO have all presented their proposals on this matter. The positions of the parties are known. Now we must come to agreement.
From our partner RIAC
Putin's post-Soviet world remains a work in progress, but Africa already looms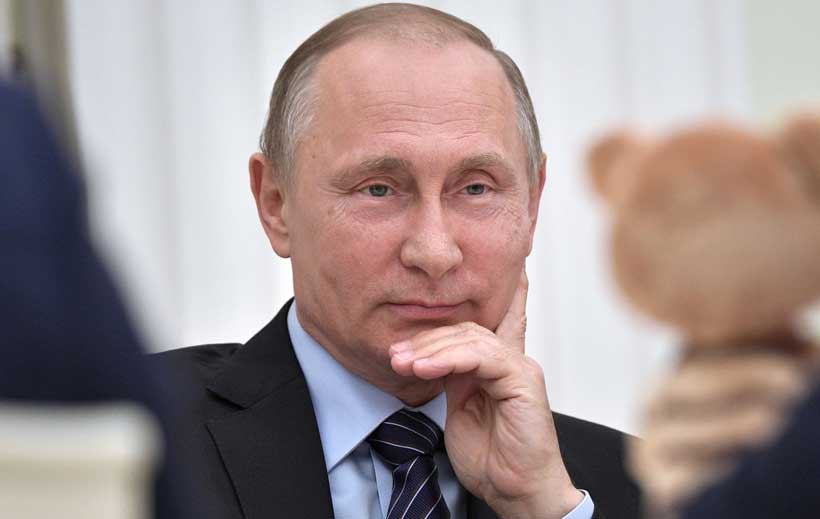 Russian civilisationalism is proving handy as President Vladimir Putin seeks to expand the imaginary boundaries of his Russian World, whose frontiers are defined by Russian speakers and adherents to Russian culture rather than international law and/or ethnicity.
Mr. Putin's disruptive and expansive nationalist ideology has underpinned his aggressive
approach to Ukraine since 2014 with the annexation of Crimea and the stoking of insurgencies in the east of the country. It also underwrites this month's brief intervention in Kazakhstan, even if it was in contrast to Ukraine at the invitation of the Kazakh government.
Mr. Putin's nationalist push in territories that were once part of the Soviet Union may be par for the course even if it threatens to rupture relations between Russia and the West and potentially spark a war. It helps Russia compensate for the strategic depth it lost with the demise of communism in Europe and the collapse of the Soviet Union.
However, equally alarmingly, Mr. Putin appears to be putting building blocks in place that would justify expanding his Russian World in one form or another beyond the boundaries of the erstwhile Soviet Union.
In doing so, he demonstrates the utility of employing plausibly deniable mercenaries not only for military and geopolitical but also ideological purposes.
Standing first in line is the Central African Republic. A resource-rich but failed state that has seen its share of genocidal violence and is situated far from even the most expansive historical borders of the Russian empire, the republic could eventually qualify to be part of the Russian world, according to Mr. Putin's linguistic and cultural criteria.
Small units of the Wagner Group, a private military company owned by one of Mr. Putin's close associates, entered the Centra African Republic once departing French troops handed over to a United Nations peacekeeping force in 2016. Five years later, Wagner has rights to mine the country's gold and diamond deposits.
Perhaps surprisingly, the Russian mercenary presence persuaded President Faustin-Archange Touadera that the African republic should embrace Russian culture.
As a result, university students have been obliged to follow Russian-language classes starting as undergraduates in their first year until their second year of post-graduate studies. The mandate followed the introduction of Russian in the republic's secondary school curriculum in 2019.
Mr. Touadera is expected to ask Mr. Putin for Russian-language instructors during a forthcoming visit to Moscow to assist in the rollout.
Neighbouring Mali could be next in line to follow in Mr. Touadera's footsteps.
Last month, units of the Wagner Group moved into the Sahel nation at the request of a government led by army generals who have engineered two coups in nine months. The generals face African and Western sanctions that could make incorporating what bits of the country they control into the Russian world an attractive proposition.
While it is unlikely that Mr. Putin would want to formally welcome sub-Saharan and Sahel states into his Russian world, it illustrates the pitfalls of a redefinition of internationally recognised borders as civilisational and fluid rather than national, fixed, and legally enshrined.
For now, African states do not fit Mr. Putin's bill of one nation as applied to Ukraine or Belarus. However, using linguistics as a monkey wrench, he could, overtime or whenever convenient, claim them as part of the Russian world based on an acquired language and cultural affinity.
Mr. Putin's definition of a Russian world further opens the door to a world in which the principle of might is right runs even more rampant with the removal of whatever flimsy guard rails existed.
To accommodate the notion of a Russian world, Russian leaders, going back more than a decade, have redefined Russian civilisation as multi-ethnic rather than ethically Russia.
The Central African Republic's stress on Russian-language education constitutes the first indication in more than a decade that Mr. Putin and some of his foreign allies may expand the Russian world's civilisational aspects beyond the erstwhile Soviet Union.
Some critics of Mr. Putin's concept of a Russian world note that Western wars allegedly waged out of self-defense and concern for human rights were also about power and geopolitical advantage.
For example, pundit Peter Beinart notes that NATO-led wars in Serbia, Afghanistan, and Libya "also extended American power and smashed Russian allies at the point of a gun."
The criticism doesn't weaken the legitimacy of the US and Western rejection of Russian civilisationalism. However, it does undermine the United States' ability to claim the moral high ground.
It further constrains Western efforts to prevent the emergence of a world in which violation rather than the inviolability of national borders become the accepted norm.
If Russian interventionism aims to change borders, US interventionism often sought to change regimes. That is one driver of vastly different perceptions of the US role in the world, including Russian distrust of the post-Soviet NATO drive into Eastern Europe and independent former Soviet states such as Ukraine.
"People with more experience of the dark side of American power—people whose families hail from Guatemala, Chile, Brazil, Haiti, or Mexico, where US guns have sabotaged democracy rather than defended it—might find it easier to understand Russian suspicions. But those Americans tend not to shape US policy towards places like Ukraine," Mr. Beinart said.
Neighbours and Crises: New Challenges for Russia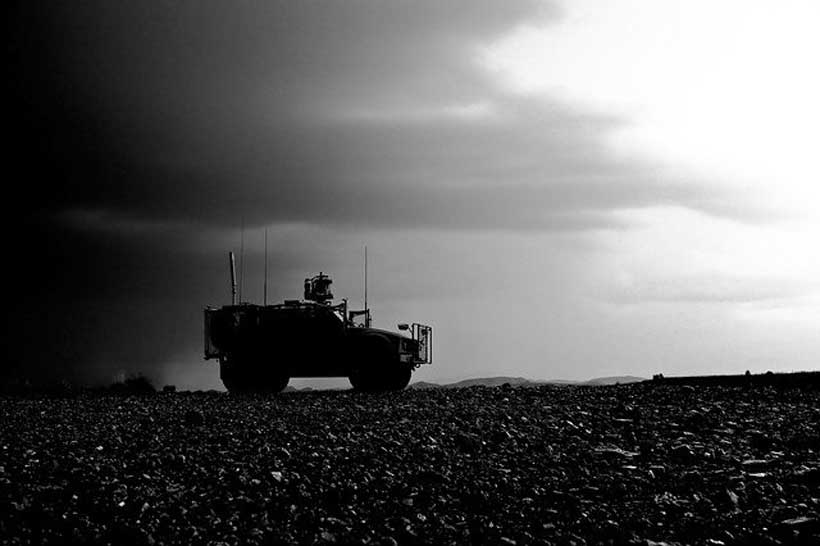 Through all the discussions that accompanied the preparation of the Valdai Club report "Space Without Borders: Russia and Its Neighbours", the most clear question was whether Russia should or should not avoid repeating the historical experience of relations with its near abroad. This experience, in the most general terms, is that after Russia pacifies its western border with its foreign policy, the Russian state inevitably must turn to issues related to the existence of its immediate neighbourhood. With a high degree of probability, it will be forced to turn to its centuries-old method for solving problems that arise there: expansion for the sake of ensuring security.
Now Russia's near abroad consists of a community of independent states that cannot ensure their own security and survival by relying only on their own forces; we cannot be completely sure of their stability. From Estonia in the west to Kyrgyzstan in the east, the existence of these countries in a competitive international environment is ensured by their link with one of the nuclear superpowers. Moreover, such connections can only complement each other with great difficulty. As the recent developments in Kazakhstan have demonstrated, they are not limited to the threat of an external invasion; even internal circumstances can become deadly.
The dramatic events in that country were intensified by external interference from the geostrategic opponents of Russia, as well as international terrorists, but it would be disingenuous to argue that their most important causes are not exclusively internal and man-made. We cannot and should not judge whether the internal arrangements of our neighbours are good or bad, since we ourselves do not have ideal recipes or examples. However, when dealing with the consequences, it is rational to fear that their statehood will either be unable to survive, or that their existence will take place in forms that create dangers which Russia cannot ignore.
In turn, the events experienced now in relations between Russia and the West, if we resort to historical analogies, look like a redux of the Northern War. The Great Northern War arose at the beginning of the 18th century as the result of the restoration of Russia's power capabilities; the West had made great progress in approaching the heart of its territory. Within the framework of this logic, victory, even tactical victory, in the most important (Western) direction will inevitably force Russia to turn to its borders. Moreover, the reasons for paying more attention to them are obvious. This will present Russia with the need to decide on how much it is willing to participate in the development of its neighbours.
The developments in Kazakhstan in early January 2022 showed the objective limits of the possibilities of building a European-style sovereign state amid new, historical, and completely different geopolitical circumstances. More or less all the countries of the space that surrounds Russia, from the Baltic to the Pamir, are unique experiments that arose amid the truly phenomenal orderliness of conditions after the end of the Cold War. In that historical era, the world really developed under conditions where a general confidence prevailed that the absolute dominance of one power and a group of its allies creates conditions for the survival of small and medium-sized states, even in the absence of objective reasons for this.
The idea of the "end of history" was so convincing that we could accept it as a structural factor, so powerful that it would allow us to overcome even the most severe objective circumstances.
The Cold War era created the experience of the emergence and development of new countries, which until quite recently had been European colonies. Despite the fact that there are a few "success stories" among the countries that emerged after 1945, few have been able to get out of the catch-up development paradigm. However, it was precisely 30 years ago that there really was a possibility that a unipolar world would be so stable that it would allow the experiment to come to fruition. The visible recipes of the new states being built were ideal from an abstract point of view, just as Victor Frankenstein was guided by a desire for the ideal.
Let us recall that the main idea of our report was that Russia needs to preserve the independence of the states surrounding it and direct all its efforts to ensure that they become effective powers, eager to survive. This desire for survival is seen as the main condition for rational behaviour, i.e. creating a foreign policy, which takes into account the geopolitical conditions and the power composition of Eurasia. In other words, we believe that Russia is interested in the experiment that emerged within the framework of the Liberal World Order taking place under new conditions, since its own development goals dictate that it avoid repeating its past experience of full control over its neighbours, with which it shares a single geopolitical space.
This idea, let's not hide it, prompted quite convincing criticism, based on the belief that the modern world does not create conditions for the emergence of states where such an experience is absent in more or less convincing forms. For Russia, the challenge is that even if it is technically capable of ensuring the immediate security of its national territory, the spread of the "grey zone" around its borders will inevitably bring problems that the neighbours themselves are not able to solve.
The striking analogy proposed by one colleague was the "hallway of hell" that Russia may soon face on its southern borders, making us raise the question that the absence of topographic boundaries within this space makes it necessary to create artificial political or even civilisational lines, the protection of which in any case will be entrusted to the Russian soldier. This January we had the opportunity to look into this "hallway of hell". There is no certainty that the instant collapse of a state close to Russia in the darkest periods of its political history should be viewed as a failure in development, rather than a systemic breakdown of the entire trajectory, inevitable because it took shape amid completely different conditions.
Therefore, now Russia should not try to understand what its further strategy might be; in any case, particular behaviour will be determined by circumstances. Our task is to explore the surrounding space in order to understand where Russia can stop if it does not want to resort to the historical paradigm of its behaviour. The developments in Kazakhstan, in their modern form, do not create any grounds for optimism or hopes for a return to an inertial path of development. Other states may follow Ukraine and Kazakhstan even if they now look quite confident. There are no guarantees — and it would be too great a luxury for Russia to accept such a fate.
This is primarily because the Russian state will inevitably face a choice between being ready for several decades of interaction with a huge "grey zone" along the perimeter of its borders and more energetic efforts to prevent its emergence. It is unlikely that Moscow would simply observe the processes taking place on its immediate periphery. This is not a hypothetical invasion of third forces — that does not pose any significant threat to Russia. The real challenge may be that in a few decades, or sooner, Moscow will have to take on an even greater responsibility, which Russia got rid of in 1991. Even now, there seems to be a reason to believe that thirty years of independence have made it possible to create elements of statehood that can be preserved and developed with the help of Russia.
from our partner RIAC