The Diseased, Lying, Condition, of America's 'News' Media
Both President Trump and former President Obama are commonly said in America's 'news' media to be or to have been "ceding Syria to Russia" or "ceding Syria to Russia and Iran," or similar allegations. They imply that 'we' own (or have some right to control) Syria. That's not only a lie; it is a very evil and harmful one, dangerously goading the U.S. President to go even more against Russia (and Iran) (and, of course, against Syria) than has yet been done — but the 'news'media don't care about that evil, and that falsehood, and that dangerousness — they do it anyway, and none of them attacks the others for perpetrating this vicious war-mongering lie, that lying provocation to yet more and worse war than already exists there. And the fact that none is exposing the fraudulence of the others on this important matter, is a yet-bigger additional scandal, beyond and amplifying the media's common lying itself. Because they all function here like a mob, goading to more and worse invasions, and doing it on the the basis of dangerous lies — that America, and not the Syrians themselves, own Syria.
These lies simply assume that America (probably referring to the U.S. Government, but whatever) somehow "has" or else "had" Syria (so that America can now 'cede' it, to anyone); and this assumption (that the U.S. somehow owns Syria) is not only an imperialistic one (which is bad, and wrong, in itself), but it reduces to nothingness the rights (in the minds of the American public) of the Syrian people, to control their own land. That lie is what America's 'news'media won't expose, but instead they all cooperate with it, when they're not actually participating, themselves, in spreading these lies.
What they are doing is also to slur Russia, and to slur Iran, for having accepted the request from Syria's Government, for assistance in protecting Syria's Government, against the tens of thousands of jihadists who had been recruited throughout the world by the Saudi-American alliance, to overthrow and replace Syria's Government, to replace it with one that would be appointed by the Saud family ('America's ally'), the fundamentalist-Sunni royal family who (as the absolute monarchy there) do actually own Saudi Arabia — a monarchical dictatorship, which the U.S. Government calls an 'ally'.
The evilness of this imperialistic assumption, which is being constantly spread by the U.S.-and-allied 'news'media, is as bad as is its falseness, because "America" (however one wishes to use that term) never had, never possessed, any right whatsoever to control Syria. Of course, neither does Russia possess such a right, nor does Iran, but neither Russia nor Iran is asserting any such right; both instead are there to protect Syria's national sovereignty, against the invaders (including the U.S., and the Sauds' regime). But the U.S.-and-allied 'news'media don't present it that way — the honest way — not at all. Such truths are instead suppressed.
I was immediately struck by this false and evil assumption that the U.S. owns Syria, when reading the June 15th issue of The Week magazine. It contained, under its "Best Columns" section, a piece by Matthew Continetti ("Obama Too Good for America"), which says, among other falsehoods, "Obama was wrong about a lot of other things, too, like … ceding Syria to Russia." That phrase, "ceding Syria to Russia" rose straight out from the page to me as being remarkable, stunning, and not only because it suggests that America owns that sovereign nation, Syria. I was especially struck by it because the CIA has several times attempted Syrian coups and once did briefly, in 1949, overthrow and replace Syria's democratically elected President. But is that really something which today's America's 'news'media should encourage the American public to be demanding today's American politicians to be demanding from today's American President? How bizarre, even evil, an idea is that? But it is so normal that it's a fair indication of how evil and untrustworthy today's American 'news'media actually are. I just hadn't noticed it before.
Publishing such a false and evil idea, without any accompanying commentary that truthfully presents its context and that doesn't simply let the false and evil allegation stand unchallenged — that instead lets it be unchallenged both factually and morally — is not acceptable either factually or morally, but then I checked and found that it's the almost universal norm, in today's U.S. 'news'media. For examples:
On 17 April 2018, CBS News headlined "Lindsey Graham 'unnerved' after Syria briefing: 'Everything in that briefing made me more worried'" and presented that U.S. Senator saying, "It seems to me we are willing to give Syria to Assad, Russia, and Iran." He was criticizing President Trump as being "all tweet and no action." He wanted more war, and more threat of war. But when President Obama had repeatedly denied in public that only the Syrian people should have any say-so over whom Syria's leaders ought to be, U.N. Secretary General Ban ki-Moon repeatedly contradicted the U.S. President's viewpoint on this, and he said, "The future of Assad must be determined by the Syrian people." If the American people have become so dismissive of international law as this, then is it because the U.S. 'news'media start with the ridiculously false presumption that "America" (whatever that refers to) is the arbiter of international law, and therefore has the right to dictate to the entire world what that law is, and what it means? Is America, as being the dictator over the whole planet, supposed to be something that Americans' tax-dollars ought to be funding — that objective: global dictatorship? How does that viewpoint differ, then, from perpetual war for perpetual 'peace' — a dictum that's enormously profitable for America's big 'Defense' contractors, such as Lockheed Martin, but that impoverishes the general public, both in America, and especially in the countries (such as Syria) where 'our' Government drops bombs in order to enforce its own will and demand, that: "Assad must go!"
In fact, as any journalist who writes or speaks about the Syrian situation and who isn't a complete ignoramus knows, Bashar al-Assad would easily win any free and fair Presidential election in Syria, against any contender. His public support, as shown not only in the 2014 Syrian Presidential election, but also in the many Western-sponsored opinion-polls in Syria (since the CIA is always eager to find potential candidates to support against him), show this.
On 17 December 2016, Eric Chenoweth, a typical neocon Democratic Party hack, headlined "Let Hamilton Speak: Recapturing American Democracy", and he wrote: "Trump's statements and appointments make clear he intends to tilt American policy to serve Russian interests: ceding Syria to Russia by ending support to pro-Western rebels; possibly lifting economic sanctions and recognizing the annexation of Crimea; proposing an alliance with Russia in the war on terror while remaining uncommitted to the defense of NATO allies, in particular the Baltic countries vulnerable to Russian aggression. Restoring American Democracy When they meet on December 19, Republican Electors who reflect on their constitutional duty should not then affirm Trump's election." Those "pro-Western rebels" in Syria were actually led by Al Qaeda's Syrian branch. Without them, the U.S. regime wouldn't have had any "boots on the ground" forces to speak of there. In fact, the U.S. regime has actually been fronting for the Saud family to take over control of Syria if and when Syria's Government falls.
The Saud family even selected the people who in the U.N. peace talks on Syria represent 'the rebels' — the Sauds, who have been Syria's enemy ever since 1950, selected 'Syria's opposition', who were now seeking to take over Syria if and when 'America's moderate rebels' succeed. Both Al Qaeda and ISIS are actually fundamentalist-Sunnis, like the Saud family are, and Assad's Government is resolutely non-sectarian. Assad himself is a non-Islamist Alawite Shiite secularist, which virtually all fundamentalist Sunnis (such as the Sauds are) are taught to despise and to hate — especially because he's Shiite. The U.S. regime knows that neither it, which is considered Christian, nor Israel, which is theocratically Jewish, could practically succeed at imposing rule in Syria, but that maybe the Sauds could — so, they are the actual leaders of the 'pro-Western' forces, seeking to replace Syria's secularist Government. Overthrowing Syria's Government would be their victory. It would be the Saud family's victory. But this fact is kept a secret from the American public, by the U.S.'news'media.
Back on 17 September 2016, shortly before the change in U.S. Administrations, Obama bombed the Syrian Government's garrison in Der Zor, or Deir Ezzor, which is the capital of Syria's oil-producing region. He did it in order to enable ISIS forces, which surrounded the city, to rush in and conquer it. Obama did this only eight days after his Secretary of State, John Kerry, had conceded to the demand by Sergei Lavrov, Russia's Foreign Minister, Russia's demand that in a cease fire, Russia be allowed to continue bombing not only ISIS there, which Kerry agreed should continue to be bombed by both the U.S. and Russia, but also Al Qaeda's forces — which until 9 September 2016, Obama refused to allow to be bombed during a cease-fire. But, finally, after a year of deadlock between Russia and the United States on that crucial issue, Kerry and Lavrov both signed a cease-fire agreement, and it allowed both ISIS and Al Qaeda-led forces to continue being bombed. (Russia had been bombing both, ever since 30 September 2015, when Russia began its bombing campaign in Syria.) That cease-fire went into effect on September 12th. Then Obama, unannounced — and a great disappointment to his Secretary of State, who wasn't informed of this in advance — broke the agreement, by bombing the Syrian outpost in Deir Ezzor — and that's the moment when Vladimir Putin quit his efforts to get agreements from Obama, because Putin now recognized that Obama was totally untrustworthy.
Already by late September of 2015, even prior to Russia's having been requested by President Assad to enter the war in order to speed up the defeat of what Washington still calls 'the rebels', it was clear that Washington (actually Riyadh) wasn't going to take over Syria; and Americans were — and are — being taught by the 'news'media, that this was because Obama was 'weak' and didn't care enough about 'human rights' in Syria, and about 'democracy' in Syria. So, on 28 September 2015, Matt Purple at the libertarian "Rare Politics" site, headlined "Pentagon admits that the Syrian rebels it trained handed over weapons to al Qaeda", and he wrote "Neoconservatives wail that President Obama is ceding Syria to Russia — but the reason the Russians are taking the lead is precisely because America has sidelined itself." But the U.S. regime hadn't at all "sidelined itself"; it continued — and it continues to this day — its invasion and occupation of that land. Trump's policy on Syria is basically a continuation of Obama's — and it's not at all "ceding Syria to Russia," or "ceding Syria to Russia and Iran."
Because of America's 'news'media, it still isn't "ceding Syria to the Syrians" — as Ban ki-Moon and international law would. That wouldn't be profitable for Lockheed Martin etc. (whose biggest customers other than the U.S. Government are the Sauds, and Trump alone sold $400 billion of U.S. weapons to them); so, it's not done.
Syria's sovereignty is utterly denied by the U.S. regime, but if the U.S. regime were to succeed, the big winners would actually be the Saud family.
Do the American people have sovereignty, over 'their' (our) Government? U.S. 'news'media effectively ban that question. Perhaps what controls the U.S. Government is the Saudi-Israeli alliance: the Sauds have the money, and the Israelis have the lobbyists. Of course, the U.S. 'news'media are obsessed whether Russia controls the U.S. Government. That diversionary tactic is extremely profitable to companies such as General Dynamics, and America's other weapons-manufacturers, which thrive on wars — especially by selling to the Sauds, and to their allies (and, obviously, not at all to Russia).
Roads and Rails for the U.S.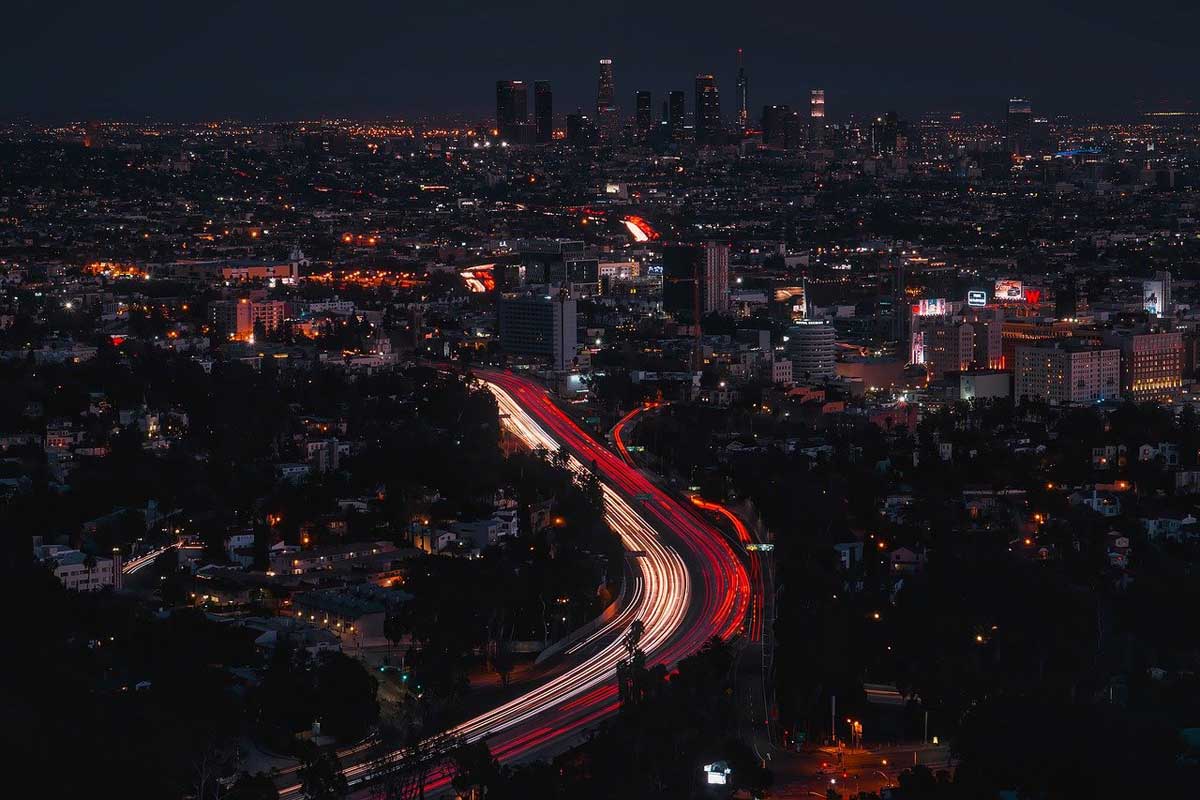 For those who expect the newly announced $2 trillion Biden infrastructure program to be a goodbye to potholes and hello to smooth-as-glass expressways, a disappointment is in store. The largest expenditure by far ($400 billion) is on home/community care, impacting the elderly or disabled. The $115 billion apportioned to roads and bridges is #4 on the list.
The American Society of Civil Engineers (ASCE) keeps tabs on our infrastructure and their latest report (2020) gave it an overall grade of C-. Although bridges worsened, this is a modest improvement on the previous report (2017) when the overall grade was D+. If $115 billion in spending sounds adequate, one has to remember it costs $27 billion annually for upkeep.
Astounding it might be the backlog in spending for roads and bridges runs at $12 billion annually. Go back 20 years and we have a quarter trillion shortfall. Add all the other areas of infrastructure and the ASCE comes up with a $5 trillion total. It is the gap between what we have been spending and what we need to. Also one has to bear in mind that neglect worsens condition and increases repair costs.
One notable example of maintenance is the Forth rail bridge in Scotland. A crisscross of beams forming three superstructures linked together, it was a sensation when opened in 1890 and now is a UN World Heritage Site. Spanning 1.5 miles, its upkeep requires a regular coat of paint. And that it gets. Rumor has it that when the unobtrusive painters reach the end of their task, it is time to start painting again the end where they began — a permanent job to be sure though new paints might have diminished such prospects.
Biden also proposes $80 billion for railways. Anyone who has travelled or lived in Europe knows the stark contrast between railroads there and in the U.S. European high-speed rail networks are growing from the established TGV in France to the new Spanish trains. Run by RENFE, the national railway, Alta Velocidad Española (AVE) trains run at speeds up to 310 km/h (193 mph) — a speed that amounts to a convenient overnight trip between Los Angeles and Chicago.
The hugely expensive new tracks needed can be considered a long-term investment in our children's future. But it will take courage to contest the well-heeled lobbies of the airplane manufacturers, the airlines and big oil.
If Spain can have high-speed rail and if China already has some 24,000 miles of such track, surely the US too can opt for a system that is convenient for its lack of airport hassle and the hour wasted each way in the journey to or from the city center. Rail travel not only avoids both but is significantly less polluting.
Particularly bad, airplane pollution high above (26 to 43 thousand feet) results in greater ozone formation in the troposphere. In fact airplanes are the principal human cause of ozone formation.
Imagine a comfortable train with space to walk around, a dining car serving freshly cooked food, a lounge car and other conveniences, including a bed for overnight travel; all for a significantly less environmental cost. When we begin to ask why we in the US do not have the public services taken for granted in other developed countries, perhaps then the politicians might take note.
Congress and the Biden administration should end FBI immunity overseas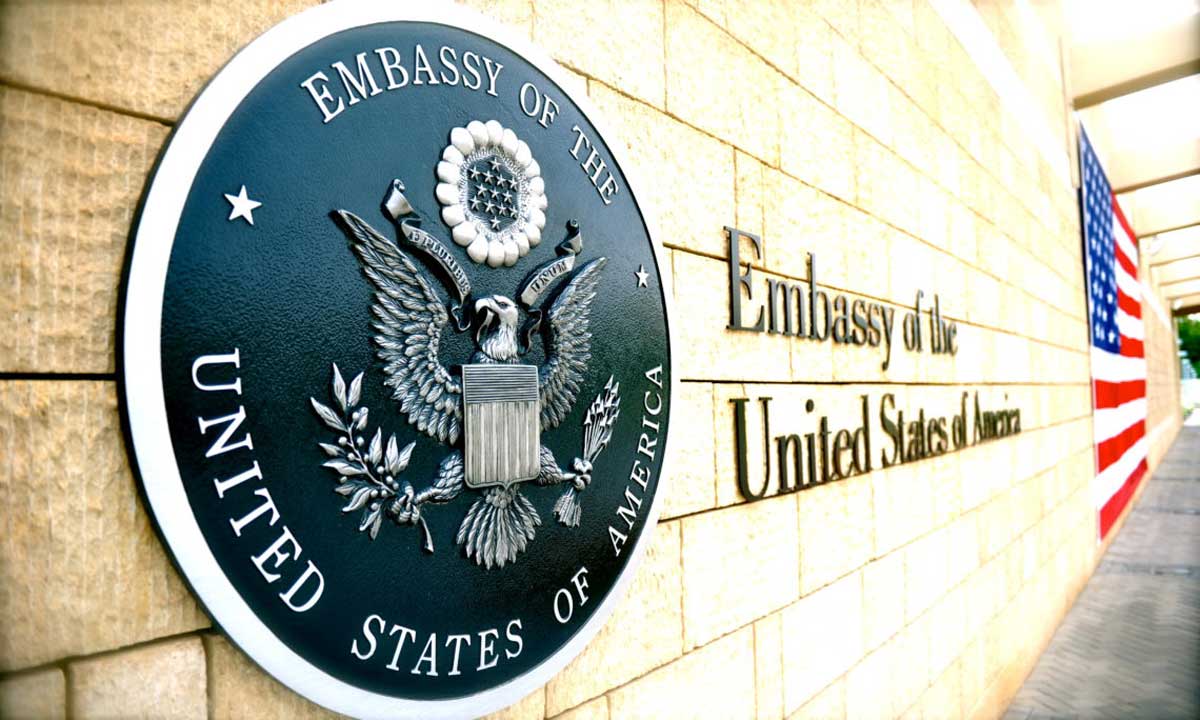 The FBI notably has an extended international presence running 63 offices in select countries overseas. The offices are called "legats" and are situated at the US Embassy in the host country. One of the major reasons for FBI's international presence is fighting international terrorism.
The FBI legat personnel at the US embassies are fully accredited diplomats enjoying full diplomatic immunity but that poses several questions that are worth asking, such as: how is it possible for law enforcement to be diplomats and is that a good idea, legally speaking?
Police work should not enjoy diplomatic immunity because that opens the door to abuse. Does the FBI's immunity overseas mean that the FBI attaches can do no wrong in the host country? How do we tackle potential rights infringements and instances of abuse of power by the FBI towards locals in the host country? The DOJ Inspector General and the State Department Inspector General would not accept complaints by foreigners directed at the FBI, so what recourse then could a local citizen have vis-a-vis the FBI legat if local courts are not an option and the Inspector Generals would not look into those cases?
This presents a real legal lacuna and a glitch in US diplomatic immunity that should not exist and should be addressed by Congress and the new Biden administration.
While FBI offices overseas conduct some far from controversial activities, such as training and educational exchanges with local law enforcement, which generally no one would object to, the real question as usual is about surveillance: who calls the shots and who assumes responsibility for potentially abusive surveillance of locals that may infringe upon their rights. It's an issue that most people in countries with FBI presence around the world are not aware of. The FBI could be running "counter-terrorism" surveillance on you in your own country instead of the local police. And that's not nothing.
When we hear "cooperation in the area of counter-terrorism", as recent decades show, there is a great likelihood that the US government is abusing powers and rights, without batting an eyelash. That exposes local citizens around the world to unlawful surveillance without legal recourse. Most people are not even aware that the FBI holds local offices. Why would the FBI be operating instead of the local law enforcement on another country's territory? That's not a good look on the whole for the US government.
The legal lacuna is by design. This brings us to the nuts and bolts of the FBI legats' diplomatic immunity.
Diplomatic immunity is governed by the Vienna Convention on Diplomatic Relations of 1961, under Chapter III on privileges and immunities. The US is also a state party to the Convention, along with most states around the world. While there could be some variations and disagreements on bilateral basis (including on weather for example one state could be hosted and represented through the embassy of another state in a third state), on the whole there is a universal consensus that the Vienna Convention sets the rules establishing diplomatic immunities and privileges.
Under the Vienna Convention, only top diplomats are given the highest degree of immunity from the law. This means they cannot be handcuffed, arrested, detained, or prosecuted by law enforcement officials of the country in which they're stationed. Diplomatic immunities and privileges also include things like diplomatic "bags" (with very peculiar cases of what that could entail) and notably, protection and diplomatic immunity for the family of diplomats.
It is a universal consensus that not everyone who works at an Embassy has or should have diplomatic immunity. Immunity is saved for diplomats whose role has to be protected from the local jurisdiction of the country for a reason. Not all embassy staff should enjoy diplomatic immunity. Granting law enforcement such as the FBI full legal immunity for their actions is bad news.
Only the top officials at an embassy are diplomats with an actual full immunity — and that's for a reason.
It makes sense why a diplomat negotiating an agreement should not be subjected to local courts' jurisdiction. But the same doesn't go for a law enforcement official who acts as a law enforcement official by, for example, requesting unlawful surveillance on a local citizen, in his law enforcement capacity, while thinking of himself as a diplomat and being recognized as such by the law.
Law enforcement personnel are not diplomats. Dealing with extraterritorial jurisdiction cases or international cases is not the same thing as the need for diplomatic immunity. If that was the case, everyone at the export division at the Department if Commerce would have diplomatic immunity for protection from foreign courts, just in case. Some inherent risk in dealing with international cases does not merit diplomatic immunity – otherwise, this would lead to absurdities such as any government official of any country being granted diplomatic immunity for anything internationally related.
The bar for diplomatic immunity is very high and that's by design based on an international consensus resting upon international law. Simply dealing with international cases does not make a policeman at a foreign embassy a diplomat. If that was the case every policeman investigating an international case would have to become a diplomat, just in case, for protection from the jurisdiction of the involved country in order to avoid legal push-back. That's clearly unnecessary and legally illogical. Being a staff member at an embassy in a foreign country does not in and of itself necessitate diplomatic immunity, as many embassy staff do not enjoy diplomatic protection. It is neither legally justified nor necessary for the FBI abroad to enjoy diplomatic immunity; this could only open up the function to potential abuse. The FBI's arbitrary surveillance on locals can have a very real potential for violating the rights of local people. This is a difference in comparison to actual diplomats. Diplomats do not investigate or run surveillance on locals; they can't threaten or abuse the rights of local citizens directly, the way that law enforcement can. Lack of legal recourse is a really bad look for the Biden administration and for the US government.
The rationale for diplomatic immunity is that it should not be permitted to arrest top diplomats, who by definition have to be good at representing their own country's interests in relation to the host state, for being too good at their job once the host state is unhappy with a push back, for example. The Ambassador should not be exposed to or threatened by the risk of an arrest and trial for being in contradiction with the interests of the host state under some local law on treason, for example, because Ambassadors could be running against the interests of the host state, by definition. And that's contained within the rules of diplomatic relations. It's contained in the nature of diplomatic work that such contradictions may arise, as each side represents their own country's interests. Diplomats should not be punished for doing their job. The same doesn't apply to the FBI legats. Issuing surveillance on local citizens is not the same as representing the US in negotiations. The FBI legats' functions don't merit diplomatic immunity and their actions have to be open to challenge in the host country's jurisdiction.
The FBI immunity legal lacunae is in some ways reminiscent of similar historic parallels, such as the George W. Bush executive order that US military contractors in Iraq would enjoy full legal immunity from Iraqi courts' jurisdiction, when they shouldn't have. At the time, Iraq was a war-torn country without a functioning government, legal system or police forces. But the same principle of unreasonable legal immunity that runs counter international laws is seen even today, across European Union countries hosting legally immune FBI attaches.
Congress and the Biden administration should end FBI immunity overseas. It can be argued that for any local rights infringements, it is the local law enforcement cooperating with the US Embassy that should be held accountable – but that would ignore that the actual request for unlawful surveillance on locals could be coming from the FBI at the Embassy. The crime has to be tackled at the source of request.
When I reached out to the US Embassy in Bulgaria they did not respond to a request to clarify the justification for the FBI diplomatic immunity in EU countries.
To prevent abuse, Congress and the Biden Administration should remove the diplomatic immunity of the FBI serving overseas.
Competition and cooperation between China and the United States and the eighth priority
In mid-March U.S. President Biden held his first press conference since taking office. Speaking about Sino-U.S. relations, Biden said: "I will prevent China from surpassing the United States of America during my term of office". At the same time, he also stressed that he would not seek to confront China, but to keep up fierce competition between the two countries.
Focusing on competition between major powers is one of the important changes in U.S. foreign policy in recent years. As the strengths of China and the United States draw closer together, the United States increasingly feels that its own 'hegemony' is threatened. During Trump's tenure, the United States has caused a trade war, a technology war, and even a complete disagreement with China in an attempt to curb China's development momentum and erode Chinese positions.
The expansion of the competitive field and the escalation of the competitive situation have become the hallmarks of Sino-U.S. relations during this period. Although Biden's policy line has made substantial changes to 'Trumpism', it still has much of its predecessor's legacy with regard to its policy towards China.
The first foreign policy speech made by U.S. Secretary of State Tony Blinken listed China Challenge as the eighth priority, preceded by:
1) ending the COVID-19 pandemic;
2) overcoming the economic crisis, reviving the economy at home and abroad, as well as and building a more stable and inclusive global economy;
3) renewing democracy;
4) reforming immigration and creating a humane and effective immigration system;
5) rebuilding alliances, revitalising U.S. ties with allies and partners with the system that the military calls force multiplier;
6) tackling climate change and leading a green energy revolution;
7) securing U.S. leadership in technology; and
8) confronting China and managing the greatest geopolitical test of the 21st century, i.e. relations with China, which is the only country with economic, diplomatic, military and technological power to seriously challenge the international system and equilibria.
The eighth medium-term guideline for the national security strategy sees China as an important competitor. These guidelines clearly show that competition still sets the tone in the way President Biden's Administration's manages relations with China, as was the case in the previous four-year period.
At a press conference on March 26, 2021, Chinese Foreign Ministry spokesperson Hua Chunying said the above statements were not surprising. It is clear that China and the United States are competing on different interest levels.
The key factor, however, is to compete fairly and justly and to improve oneself. The appeal to the other side is moderation and restraint, not life or death, or a zero-sum game. These words are along the same lines as Foreign Minister Wang Yi's statement when he spoke about Sino-U.S. relations at a session of the National Congress of People's Representatives of the People's Republic of China (the Chinese Parliament). It is not only a response to the U.S. strategy of competition with China, but it also provides a model for the future way in which superpowers should proceed together.
The reality of Sino-U.S. competition is unavoidable, but competition can be divided into benign and vicious. The former is a winning model for "improving oneself and understanding the needs of the other side".
Since Deng Xiaping's reforms and opening up to international trade, China has begun its own reconstruction. It has continuously widened the scope for benign competition and has changed its mindset by actively embracing the world's different political parties and participating in international competition. It has also inspired enthusiasm for innovation and creativity and made progress in various fields.
At the same time, development has also provided ample opportunities for countries around the world and injected growth momentum into the global economy: this is a typical example of China's good interaction and common development with all countries around the globe.
Conversely, fierce competition means breaking rules and systems and even breaking the demarcation line to prevent or contain the opponent, and this is usually followed by fierce conflicts.
The two World Wars of the last century were extreme examples of violent competition between great powers: the first as a clash between capitalist imperialisms in search of new markets; the second as a result of mistakes made in the peace treaties that ended the Great War, plundering the losers and causing misery, resentment and chauvinistic desires.
In today's world, competition without respect for the other side has not disappeared from the scene of history. Trump Administration's frantic anti-China activity over the last four years has not only failed to make the United States 'great again', but has caused a linear decline in its national competitiveness, at least according to the World Competitiveness Yearbook 2020 published by the Lausanne-based International Institute for Management Development, which sees the United States dropping from third to tenth place. Besides the fact that its international image has seriously plummeted and Sino-U.S. relations have hit the lowest ebb since the establishment of diplomatic relations. It can clearly be seen that fierce competition will only restrain its promoters and ultimately harm the others, themselves and the international community.
In December 2020 General Mark Alexander Milley, Chairman of the Joint Chiefs of Staff (a body that brings together the Chiefs of Staff of each branch of the U.S. military and the Head of the National Guard Bureau), said in an interview that 'great powers must compete. This is the essence of the world'.
There is no problem with this statement: it is not wrong, but it is important to maintain a state of competition and contact between major powers, precisely to ensure that it does not turn into conflicts or wars that are fatal to mankind and the planet as a whole.
The gist of the speech shows that some U.S. elites also believe that China and the United States should adhere to the principle of 'fighting without breaking each other'. The importance and the overall and strategic nature of Sino-U.S. relations determine that no one can afford the zero-sum game, which is a lose-lose as opposed to a win-win game – hence we need to ensure that competition between the two countries stays on the right track.
Competition between China and the United States can only be fair and based on rules and laws. This is the basic rule of international relations, in accordance with the Charter of the United Nations as its point of reference.
Regardless of the common interests of China, the United States or peoples in the world, both countries should make this system promote healthy and fair competition, thus turning it into the greatest value of sharing and cooperation.
China's goal has never been to surpass the United States, but to advance steadily and become better and no longer a prey to imperialism and colonialism as it has been the case since the 19th century, when Great Britain waged the two Opium Wars (1839-1842 – 1856-1860) to have not only the opportunity, but also the right to export drugs to the Middle Empire – hence Great Britain was the first pusher empowered and authorized by the force of its weapons.
Although – by its own good fortune -the United States has never been England, it should not always be thinking of surpassing the others or fearing being overtaken by the others, but should particularly focus on Secretary of State Blinken's first seven priorities and raise its expectations.
China should show its traditional political wisdom and manage Sino-U.S. relations in accordance with the principles of non-conflict, non-confrontation, mutual respect and win-win cooperation, so that Sino-U.S. relations can develop in a healthy and stable way for the good of the whole planet.