How Islam can represent a model for environmental stewardship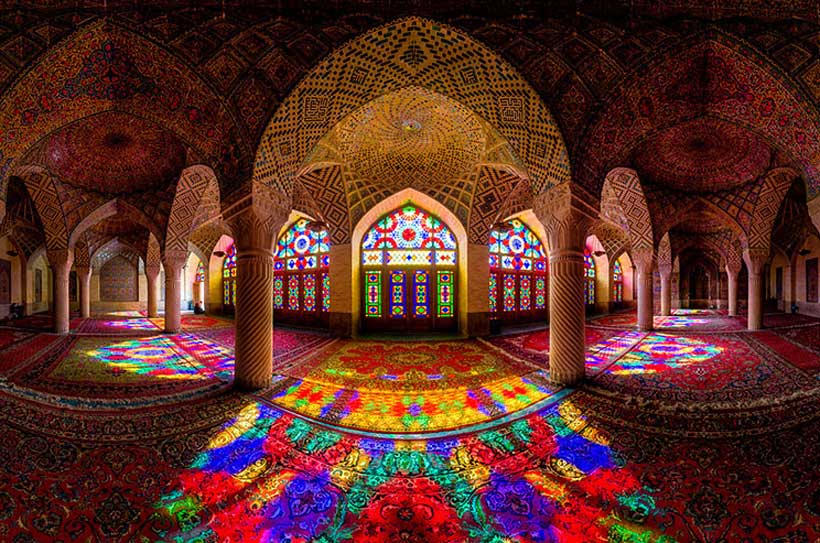 The world, not just the UN, is waking up to the power of faith-based organizations (FBOs). How can Islam, and other faiths, contribute to solutions to sustainability and mitigate climate change risks?
Odeh Al-Jayyousi, Professor and head of innovation at Arabian Gulf University in Bahrain, scholar in sustainable innovation and a member of UN Global Scientific Advisory Panel, for UN Environment's Global Environment Outlook 6 (GEO6), argues that Islamic worldview represents a unique model for a transition to sustainable development by focusing on justice, degrowth and harmony between human and nature.
He commented that Islam views the environmental challenges as an indicator for a moral and ethical crisis. Looking at the creation of human, Earth, and cosmos as signs of the Creator (Kitab Manthoor) is a key in Islamic values.
Prof. Al-Jayyousi elaborated that Islamic worldview defines a good life (Hayat Tayebah) living lightly on Earth (Zohd) and caring for both people and nature. Islamic discourse offers a sense of hope and optimism about the possibility of attaining harmony between human and nature. Earth will find a balance if humans rethink their lifestyles and mindsets as stated in the Quran:
Corruption has appeared in both land and sea
Because of what people's own hands have brought
So that they may taste something of what they have done
So that hopefully they will turn back
Qur'an 30: 41
Professor Al-Jayyousi calls to revive the holistic view of Islam which is founded on the notion of harmony and "natural state" (fitra) and in respecting balance (mizan) and proportion (mikdar) in the systems of the universe. These notions provide an ethical dimension and a mandate for all humans to respect nature and all forms of life.
Hence, the overcoming environmental crisis and mitigating the impact of climate change, from an Islamic perspective is underpinned by defining the role of humans as trustees and stewards (khalifah). This balance has been disturbed because to human choices which result in overconsumption, overexploitation and overuse of resources.
Islamic values call to save integrity and to protect the diversity of all forms of life. Professor Al-Jayyousi commented that the ecological crisis is linked to human ethics and values. Human actions are responsible for the global ecological crisis. "Reflecting on the main environmental problems, such as the destruction of natural habitats, loss of biodiversity, climate change, and erosion of soil, we see that all are triggered by human greed and ignorance. Human responsibility is to save and protect livelihood and ecosystem services to ensure a sustainable civilization learning from and reflecting on the fate of past civilizations", said Professor Al-Jayyousi.
He cited a verse from the Holy Book, Quran, "Every living thing is in a state of worship". He commented that when one hurts a bird or a plant, he/she is silencing a community of worshippers. To celebrate the symphony of life, all humans need to celebrate and protect biological and cultural diversity.
Islamic worldview calls to make a transition to a sustainable society and economy by adopting responsible development and respecting sustainability principles. This change requires a shift in norms and practices. Religion can become a powerful part of the solution if humans embody a holistic spiritual view towards mankind, earth and cosmos.
In 2015 in Istanbul, the Muslim world in its Islamic declaration for climate change set the framework for an ethical code of conduct to build a low-emission climate resilient future.
Al-Jayyousi aspires to see a new Islamic discourse that emphasizes and links faith, reason and empathy to ensure an ecological insight (Baseera). He calls to rethink educational systems that neglected the beauty and majesty of nature and the cosmos.
"The extinction of species around us which are simply communities like us (Ummam Amthalokom) may extend to humankind unless we change our worldviews and development models", warns Prof. Al-Jayyousi.  He calls to revive the concept of Green Endowment Fund (Waqf) to support a transition to sustainable economy by promoting innovation (ijtihad)  inspired by nature and culture.
He proposed a conceptual model with three domains to address climate change and sustainability:
Green activism (Jihad)
Green innovation (Ijtihad)
Green lifestyle (Zohd).
He refers to this as a Green JIZ model, which represents an Islamic response to climate change embodying the concept of de-growth.
"Conflict and poor governance are putting the Middle East and North Africa at jeopardy" points out Prof. Al-Jayyousi. He calls for a sustainable region that is founded on human and environmental justice. An optimist, Prof. Al-Jayyousi is inspired by prophet Mohammed saying "If it is the Last day of life and you have a small plant, make sure you plant it".
First published in UN Environment
Caspian littoral states agree to start neighbourhood watch for the environment
Littoral countries to the Caspian Sea have made a groundbreaking commitment to evaluate the likely impact that development projects will have on the environment in each other's states.
High-level representatives from Azerbaijan, Iran, Kazakhstan, the Russian Federation and Turkmenistan today signed the Environment Impact Assessment Protocol under the Tehran Convention.
Under the Protocol, countries must follow a set of harmonized practical procedures for assessing the impact that a project will have on the environment in another state.
Impacts on human health, fauna, water and soil are among factors to be accounted for when installing oil refineries, building major power plants or undertaking major deforestation, for example.
Countries that stand to be affected by a project will have the opportunity to comment on plans underway. They will then be entitled to receive an explanation as to how these comments were taken into account if the development goes ahead.
"It's fantastic to see the Caspian Sea's littoral states come together and commit to the future well-being of this jewel of the region and unique ecosystem. I'm convinced this will be a big win for the region's environment, economy and long-term security," said UN Environment Head Erik Solheim. "It also sends a strong message around the world that sustainable development is one issue that we can all get behind together."
UN Environment hosts the interim Secretariat of the Tehran Convention. The treaty aims to protect and preserve the Caspian Sea and its natural resources and is the only international environmental treaty signed between the Sea's littoral countries.
The Caspian Sea's varied levels of salinity between north and south means it hosts a unique ecosystem. Yet this is also highly threatened, with oil and gas production being one of the main factors taking a heavy toll on the environment. The Sea's fossil fuel reserves are estimated to be one of the planet's largest – underlining the importance of the Environment Impact Assessment Protocol. The Sea is still the source of the majority of the world's caviar, but its sturgeon population has steadily declined, while the Caspian seal is listed as endangered.
Today's signing took place in the margins of an extraordinary Conference of the Parties to the Tehran Convention. The Protocol will enter into force three months after being ratified by the signatory countries' parliaments.
The Dutch role model of change
How true leadership in regards of climate change may give outstanding impact to the Asian world
The Netherlands and Indonesia share a special relationship as they were connected for centuries in times of colonialism, separated after the horrible years of Indonesian struggle for independence and later then they have found together again into a respectful and close relation based on strong pillars of common history and development, intense economic and political ties, and so many deep interpersonal relationships among the two countries.
For me living in Bandung, the former Paris van Jawa, a modern Indonesian metropole where the government of West Java is located, it is always surprising to see the respect Indonesian people have towards European countries and the Netherlands in specific. It is maybe part of the open and friendly culture among its citizens in general but maybe also part of a quite realistic view that such huge country can be developed only with ongoing support and expertise from outside.
In regards of industry this support interestingly comes more and more from the North East Asia, from Korea, Japan and from China, while western countries are loosing ground. USA is successfully managing its moral and economic outsider position under its current administration, and Europe is in view of its unity weak, it still gives a diversified picture of small nations on their own who all act via isolated representations in Indonesia.
In the eyes of Indonesia, however, Europe is strong in three areas: democracy, technology and the environment. While the first may be a source for many fascinating articles and books, I would like to focus on the other ones – and here especially on the different meaning and understanding of the environment in the context of a highly industrialized economic conglomerate and a developing nation – to support a changing leadership perspective and vision of one European role model which may guide both continents hopefully soon in future.
We speak about the fact that the Netherlands – based on a broad political consensus – are on the way to implement the toughest climate law in the world.
WOOW, this is great, isn't it! But … is this really needed?
This may be the main question in a controversial global (not only European!) discussion and an ambivalent public opinion process where everybody, and here I mean really everybody seems to have an expert position with strong believes fed by certain sources of doubtful information. I rarely experienced so many bull shit info told to me even by good friends than in this field of changing climate and its impact on humans, our living conditions and life itself.
Lets make clear at this point that there is no doubt about science, all findings which indicate that we are growing to fast, that we are consuming the resources of the planet too fast and that we are polluting and destroying our own basis of existence with a speed and degree of complexity which makes it difficult to interfere.
The Paris Agreement 2015 was a miracle in a mostly confused and disoriented world, a light moment of mankind when under the guidance of the United Nations a milestone agreement regulating global greenhouse gas emissions with impact on Climate Change was negotiated, ratified and adopted by consensus of 196 state parties at the 21st Conference of the Parties of the UNFCCC in Le Bourget, near Paris, France, in December 2015.
Even the US declared its intention to withdraw in meantime in June 2017, the fact that such an agreement was declared and committed by so many countries proves that there is something ongoing, huge and beyond our imagination.
We are losing control over the planet, a disturbing and frightening reality which does not affect all in the same way at the same time. Those who created the miserable situation, mostly the industrial nations of the west built their wealth on the foundation of a global disaster which is coming closer. "Wealthier people produce more carbon pollution – even the green ones" was a great article straight to the point by David Roberts in December 2017. So its not about left or right, its about the rich and the poor and in a wider sense about fairness of distribution. This fairness is very unfair when it comes to the consequences of climate change which mostly hits the poor ones around the world. Even in Asia and here in Indonesia in specific a new middle to high income population is forming which – unaware of the unlucky spiral of economy and consumption – transfers and copies same patterns of inequality into the nation. While those who become wealthy are flexible and can move and enter a better life, those who live a the limit to poverty have to bear the consequences.
"We are doomed" is the logic consequence of scientists and thinkers like Mayer Hillman or David Wallace-Wells.All not that worse will be the answers of those who benefit from sucking the resources and living in a quite safe harbor. Maybe there will be a better wine in Belgium [beside a soccer semifinalist title…
People in my home in central Europe really don't care that much about global warming, yes there are more heavy thunderstorms visible, but we can insure and our real problems indeed are refugees who want to enter our country. That this is increasingly a consequence of Climate change people are unaware or not really interested in. National politics serve theme, but also catalyzes the problems as they promote their industries only and by doing so they ignore climate change as a crucial political issue created by themselves. Climate change induced migration is – sorry to say – a more or less a welcome argument of fear to be voted again.
No wonder that implementation of national climate actions plans to mitigate global warming lack behind and will end up in a story of delays and excuses soon. Even warming of 2C will be 'substantially' more harmful than 1.5C as per a draft UN report  national action plans will be by far too slow.
Its' a matter of psychology that people and politicians don't care enough at the moment. As Kate Stein points out in a recent interview with researcher Galen Treuer from University of Connecticut "It's Human Nature Not To Think About Rising Seas".
As long as we don't have a personal threat people have other issues that are very important: affordable housing or Transportation for example. Those are the things that seem to motivate more than the consequences of an impact which may come.
In such situation of excuse and delayed industry serving implementation of measures it is outstanding noticeable to look at the ambitious role model of Netherlands. Maybe people in the Netherlands are feeling the increasing sea levels more than others, or whatever, they are guiding the show, and even the country is not participating in recent soccer world championship, they show an outstanding championship behavior we all can learn from. The Oranjes guide necessary developments and ways into a better future. Whether their positioning and action will be enough I don't know.
Just a side remark: 18 years ago I learned about the importance of a role model when I argued (for first time in history) an Austrian company towards an European winner enterprise for sustainable technologies. A great success but what I received in between is, that this may be not enough! We need to understand the relevance of local frameworks in Europe when we look to Asia. While discussing the relevance of emissions of 20 or 50 cars with running motors from the chimney of a factory in clean Europe we got stuck in daily traffic jams of big cities like Jakarta with million of cars standing around and emitting CO2 in useless non operation mode every day. As we have the same heaven we share the consequences of effort same as of standstill.
The role model of the Netherlands inspires and gives hope but finally its the leadership learning of all of us (in Europe and Asia) which will make the difference. Do we recognize the urgency for our society to act and maintain the life foundations of next generations?
Even national developments are somewhat disillusioning at the moment I strongly believe into such a role model like offered from the Netherlands. It is guiding leaders in Europe and in Asia to spearhead a more sustainable development, ton take action on our future. True leaders foresee it, they address issues early and they work out plans to counteract. On this stage wise countries like Indonesia also have to enforce positive leadership and international cooperation. The West-East relationship between Netherlands, the European Union and Indonesia may become a recognized shiny example on this important way forward.
World Bank Group Exceeds its Climate Finance Target with Record Year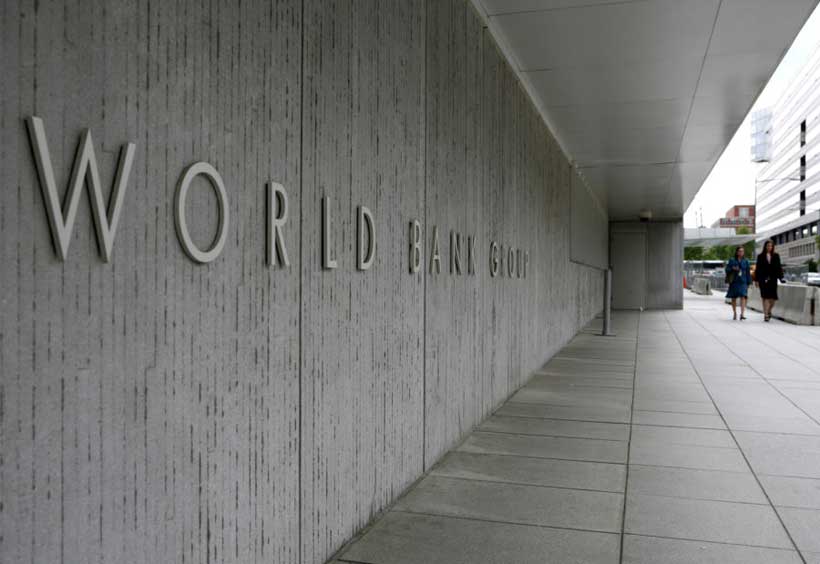 The World Bank Group announced today that in fiscal year 2018, 32.1 percent of its financing had climate co-benefits – already exceeding the target set in 2015 that 28 percent of its lending volume would be climate-related by 2020. This amounted to a record-setting $20.5 billion in climate-related finance delivered in the last fiscal year – the result of an institution-wide effort to mainstream climate considerations into all development projects.
The 28 percent target was a key goal of the Bank Group's Climate Change Action Plan, adopted in April 2016, and was designed to support countries to deliver on their national goals under the Paris Agreement on climate change.
The resulting increase in financing for climate action has driven strong results, including by:
Generating or integrating 18 gigawatts of additional renewable energy into electricity grids; and mobilizing over $10 billion in commercial finance for clean energy;
Developing 22 investment plans for climate-smart agriculture in 20 countries;
Investing $784 million in improving climate-resilient transport systems; and
Providing 38 million people in 18 countries with access to reliable climate information and early warning systems to deal with more frequent and intense natural disasters such as floods and hurricanes.
"We have not just exceeded our climate targets on paper, we have transformed the way we work with countries and are seeing major transitions to renewable energy, clean and resilient transport systems, climate-smart agriculture and sustainable cities,"  said World Bank Chief Executive Officer Kristalina Georgieva. "This gives the most vulnerable people a fighting chance against climate change, by confronting and adapting to today's impacts and working to contain future damage to our planet."
The World Bank's main lending arms, IBRD and IDA, have almost doubled the share of projects that deliver climate co-benefits, increasing from 37 percent in FY16 to 70 percent in FY18. And World Bank financing for developing countries to adapt and build resilience to climate change also grew – with $7.7 billion in adaptation investments in FY18 compared to $3.9 billion the previous year. Now, close to half (49 percent) of all World Bank climate finance is devoted to adaptation, demonstrating a commitment to focus as much on supporting countries to adapt to climate change as on mitigating future emissions.
In FY18, the climate commitments of IFC – the main member of the World Bank Group focused on the private sector in emerging markets – amounted to 36 percent of IFC's own account and mobilization. This translates to over $3.9 billion in own account climate-smart investments, and an additional $4.4 billion in core mobilization, or nearly $8.3 billion in total.
"The lion's share of economic growth is taking place in emerging markets, and at IFC we recognize that we must ensure this growth is inclusive and sustainable. This is a trillion-dollar investment opportunity,"  said Philippe Le Houérou, IFC's Chief Executive Officer. "We have a critical role to play to enable these opportunities to reach their full potential. Through our Creating Markets strategy, we are looking to expand successful platforms such as Scaling Solar and the EDGE green building initiative, as well as developing new solutions that will accelerate business in climate priority sectors."
Climate is one of three focus areas in the mid-term strategy for MIGA, the World Bank Group's political risk insurance and credit enhancement arm. Almost 60 percent of the projects guaranteed by MIGA in FY18 supported climate mitigation and adaptation across the globe. Of these, over three-quarters were in renewable energy.
"Mobilizing private capital in support of climate action is a core priority for us," Keiko Honda, Executive Vice President and CEO of MIGA said. "From wind and solar projects in Africa to green buildings in fragile and conflict-affected situations, we are committed to minimizing the impact of climate change on the most vulnerable."
The World Bank Group intends to announce new targets at the forthcoming UN climate conference in Poland in December 2018. These will go beyond 2020, with increased ambition to help countries reduce their emissions and to be better prepared for the increasing climate risks they will face.
Note: Fiscal Year 2018 ran from July 1, 2017 to June 30, 2018