Climate-friendly initiatives and actions essential for tourism
The Secretary-General of the World Tourism Organization (UNWTO), Zurab Pololikashvili, called for the tourism sector to take more action to combat climate change and biodiversity loss during the 30th joint meeting of its Commissions for South Asia and Asia-Pacific in Fiji (18-20 June 2018).
Adding his voice to that of the host country, Mr. Pololikashvili advocated for stronger partnerships and incentives for governments, businesses and crucially tourists themselves to make a difference in climate action efforts. He also made clear that sound policies must be built upon accurate evidence, requiring the tourism sector to better measure its impact on sustainability – while acknowledging progress has been made in this regard, including UNWTO's development of a statistical framework to measure sustainable tourism.
The remarks were made as part of a regional seminar on how tourism impacts upon sustainable development efforts in the region and globally, held as part of the meeting in the Fijian city of Nadi. The seminar featured deep dialogue on how tourism policies, partnerships and investments can tackle climate change and biodiversity loss.
This was the first Joint Commission meeting held in a Pacific island nation. The meeting and seminar highlighted the need for developing island countries to collaborate on actionable policies, with measurable results, to address climate change and biodiversity protection within the tourism sector. UNWTO also pledged to raise further awareness of climate change's impacts and effects on tourism through capacity building and educational opportunities.
"This is the perfect place to have this conversation on climate change, as Fiji continues to lead the efforts on climate resilience and sustainability not only within the country but in the entire region. This was also demonstrated during the Global Climate Summit COP 23, when the Government of Fiji committed to the development of sustainable tourism as a tool to tackle climate change", said Mr. Pololikashvili.
AIIB to Support Indonesia's Sustainable Tourism Development
The Board of Directors of the Asian Infrastructure Investment Bank (AIIB) has approved a USD248.4-million loan to the Indonesia Tourism Development Corporation, with a guarantee of the Republic of Indonesia (Indonesia), in support of the Mandalika Urban and Tourism Infrastructure Project. This will be AIIB's first stand-alone operation in Indonesia and AIIB's first tourism-related infrastructure investment.
The global tourism industry continues to grow and is a vital source of employment and income, contributing over 10 percent of global gross domestic product and linked to 10 percent of jobs worldwide. Indonesia has a strong comparative tourism advantage in accelerating job creation given its rich tourism resources.
The project aims to provide sustainable essential infrastructure for the development of new tourism destinations in the Mandalika region of Lombok, including infrastructure improvements in surrounding communities. By facilitating private sector investment, the project is expected to create a significant amount of direct, indirect and induced employment in tourism as well as related businesses, boosting Indonesia's tourism competitiveness and sustainable economic growth.
The project is aligned with the Government of Indonesia's midterm development plan and the Indonesia Tourism Development Priority Program. AIIB's participation is expected to help optimize project design and implementation, thereby maximizing economic and social interlinkages and promoting sustainable development.
"AIIB is mandated to foster sustainable economic development in Asia by investing in infrastructure," said AIIB Vice President and Chief Investment Officer D. J. Pandian. "This project reflects the synergy of AIIB's efforts and initiatives of the Government of Indonesia in promoting sustainable tourism development in the country."
"By investing in tourism-related infrastructure, we can promote balanced regional development in Indonesia and contribute to poverty reduction," said AIIB Director General of Investment Operations Yee Ean Pang. "Women are likely to benefit from the project as tourism tends to employ a higher proportion of women."
Cultural Tourism Sustains Communities and Living Heritage
The third cultural tourism conference (3-5 December) organized jointly between the World Tourism Organization (UNWTO) and the United Nations Educational, Scientific and Cultural Organization (UNESCO) concluded today in Istanbul, Turkey. Participants declared their support for cultural tourism as a driver for safeguarding living heritage, catalyzing creativity in cities, and spreading tourism's socioeconomic benefits to all.
Organized with the support of the Ministry of Culture and Tourism of the Republic of Turkey under the theme 'for the Benefit of All', the conference explored the potential of the tourism and culture partnership, along with new trends in technology and visitor management, to bring the widest range of benefits to visitors and host communities while safeguarding cultural values.
A key conclusion from the conference was the need for a clear and strong link between tourism, culture and local community stakeholders. Cultural tourism policies and strategies must consider the perspectives and interests of local communities, who can also assist governance bodies in balancing tourism development with heritage conservation and safeguarding. Channelling tourism revenues into cultural preservation and community development was identified as a key governance challenge.
President Marie-Louise Coleiro Preca of Malta addressed the conference at its opening, reinforcing that: "In today's world, tourism diplomacy is becoming more important to foster understanding, and culture is key to achieving this".
UNESCO Deputy Director-General Xing Qu affirmed tourism's essential role, stating: "Tourism provides a tremendous opportunity to support local economic development, while breaking down barriers between people. Harnessing creativity and technological innovation, as well as safeguarding heritage is essential for promoting responsible and sustainable tourism to support and unify communities for years to come."
"Culture is one of the drivers of tourism growth, so protecting cultural heritage and promoting tourism for sustainable development are part of the same equation. That 30-plus ministers from around the world are gathered here proves the place of culture in tourism," said UNWTO Secretary-General Zurab Pololikashvili opening the event.
These sentiments were echoed by Turkey's culture and tourism minister Mehmet Ersoy. "The culture and tourism partnership provides a framework for public-private cooperation, education, investments and sustainability," Minister Ersoy added.
In a debate moderated by the BBC's Rajan Datar, the more than 30 ministers present concluded that tourism and culture are indivisible and must work together so that tourism does not suffocate cultural heritage and its benefits for visitors and locals. However, the main challenge is to spread cultural tourism's attractiveness beyond established sites whilst managing large visitor numbers.
The first session of the conference focused on cultural tourism's potential to help cities transform into more sustainable and creative environments and destinations. It ended in agreement that the creative and cultural sectors can strengthen and provide innovation in cultural tourism, forging links that turn tourism into a tool to safeguard tangible and intangible cultural heritage.
The second day of the event was given over to the twin influence of responsible tourism and technological advances in safeguarding intangible cultural heritage. It was agreed that innovation should be strengthened for better management, promotion and preservation of heritage, as well as to make cultural tourism accessible to all.
During the event, five leading Turkish tourism companies signed the Private Sector Commitment to the UNWTO Global Code of Ethics for Tourism, boosting the efforts of Turkish industry leaders to ensure sustainable development of the sector.
The 3rd UNWTO/UNESCO World Conference on Tourism and Culture will produce a declaration, to be made available soon, outlining the cross-sector commitment of all participants to reinforcing the tourism and culture partnership as an enabler for achieving the 2030 Sustainable Development Agenda of the United Nations. The next edition of the conference is scheduled to take place in Kyoto, Japan in 2019.
2018 Poised to Advance Tourism's Leadership among Top Global Economic Sectors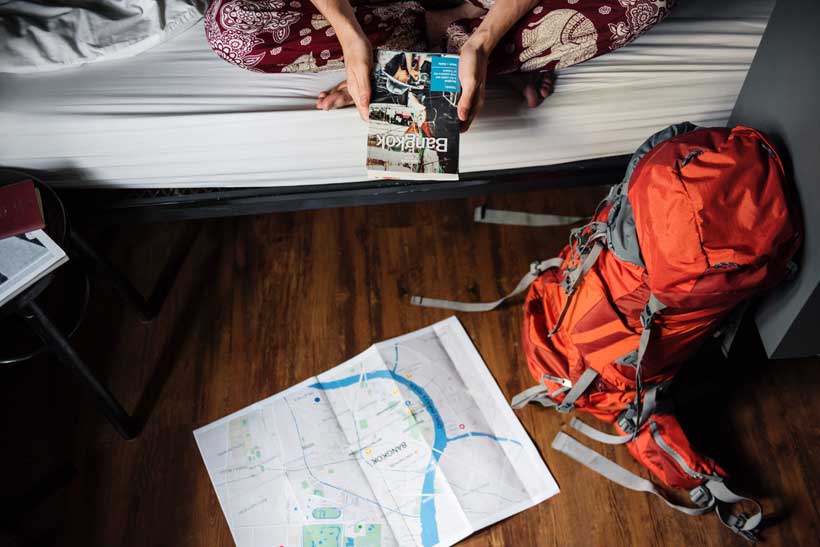 The latest figures on world tourism issued by the World Tourism Organization (UNWTO) show that international tourist arrivals grew 5% year-on-year in the first nine months of 2018. This reflects continued strong demand in a favourable overall economic context. 
All world regions enjoyed robust growth in international tourism in the first nine months of this year, fuelled by solid demand from major source markets. Asia and the Pacific led growth (+7%), followed by Europe and the Middle East (+6% each), Africa (+5%) and the Americas (+3%).
Despite comparatively slower growth between July and September, UNWTO estimates that destinations worldwide received 1,083 million international arrivals through September, an additional 56 million when compared to the same period of 2017.
2018 results to date are in line with UNWTO's growth forecast of +4% to +5% for the year. The first nine months of the year usually account for about three quarters of total annual international arrivals, as they include the Northern Hemisphere high season months of July and August.
Positive growth in tourism earnings across most destinations
With few exceptions, preliminary data on international tourism receipts confirm the positive trend seen in arrivals, with particularly strong results in Asian and European destinations.
Among the top earners, tourism earnings in the United Kingdom were up by 12% despite a decline in arrivals. In Australia, receipts increased by 11% whereas France reported an 8% growth and Italy 6%, both in line with growth in arrivals. Tourism receipts in the United States, Spain and Germany went up 3%.
In Asia, China recorded a 21% increase in tourism earnings, with Macao (China) and Japan also leading results with 20% and 19% growth, respectively.
International tourism expenditure
Preliminary data on tourism spending for the first nine months of 2018 reflect increasing demand from major source markets.
The Russian Federation (+15%) reported the largest increase in spending and continues to recover strongly after some years of decline. The United Kingdom reported 10% growth despite a weak pound against the euro and US dollar, and tourism spending from France picked up 10% after some years of rather flat growth.
The United States, the world's second largest source market, recorded a 7% increase in line with the performance of recent years while top source market China showed a minor decrease in spending in the first six months of 2018 as a result of the weaker Yuan.