Spoiled Latvia's image in the international arena
Latvia is actively preparing for one of the most important political event of the year. Parliamentary elections will take place in October 6, 2018. Submissions of the lists of candidates for the 13th Saeima elections will take place very soon – from July 18 to August 7, 2018. But the elections campaign as well as all political life in the country faces some problems which require additional attention from the authorities. And these problems spoil the image of Latvia as a democratic state which might respect the rights of its people.
This is a well-known fact, that the image of the state is composed of several components: it heavily depends on its foreign and domestic policy directions. The more so, internal events very often influence its foreign policy and vice versa.
Latvia considers itself a democratic state and tries to prove it by all possible means. But all attempts fail because of a serious unsolved problem – violation of human rights in Latvia.
It is not a secret that about one third of Latvians are ethnic Russians. Their right to speak and be educated in their native language is constantly violated. This problem is in the centre of attention of such international organizations as OSCE and EU. This fact makes Latvian authorities, which conducts anti Russia's policy, extremely nervous.
Thus, the Latvian parliament recently passed in the final reading amendments to the Education Law and the Law on General Education under which schools of ethnic minorities will have to start gradual transition to Latvian-only secondary education in the 2019/2020 academic year. It is planned that, starting from 2021/2022 school year, all general education subjects in high school (grades 10-12) will be taught only in the Latvian language, while children of ethnic minorities will continue learning their native language, literature and subjects related to culture and history in the respective minority language. This caused
Hundreds joined a march in the centre of Riga in June to support Russian-language schools in Latvia. The event was held under the slogan: "For Russian schools, for the right to learn in native language," as the government wants to switch the language of the education system to Latvian.
The European Parliament deputies called for support of Russian education in Latvia. 115 people have signed the joint declaration that will be forwarded to the Latvian Sejm and government. The declaration is signed by representatives of 28 EU countries, and almost all parliamentary factions. Every 7th deputy supported the necessity of the Russian school education in Latvia. The document authors marked that this is unprecedented expression of solidarity towards the national minorities, especially Russian residents of the EU. Authors of the letter sharply criticize the education reform that takes away from children of national minorities the right to study in their native language.
On the other hand the parliament contradicts itself by rejecting a bill allowing election campaigning only in Latvian.
The matter is in parliamentary election will take part not only Latvians, speaking Lantvian, but Latvians, who speak Russian. Their voices are of great importance either. The authorities had to recognize this and tempered justice with mercy.
After years of oppressing Russian speaking population and violating their rights Saeima committee this month rejected a bill allowing election campaigning only in Latvian.
It turned out that politicians need ethnic Russians to achieve their political goals. They suddenly remembered that Campaigning Law should not promote discrimination because publicly active people should not have problems using the state language.
"Wise" deputies understand that Russian speaking children are not going to participate in the elections while Russian speaking adults can seriously damage political plans. Only this can explain the controversy in the Parliament's decisions.
In Russia Riga's decision to transfer the schools of national minorities to the Latvian language of teaching considers as unacceptable and could cause introduction of special economic measures against Latvia as well as condemnation by the international community.
So, Latvia's on-going war against its residents also could become a reason for deterioration in attitudes not only with Russia but with EU and OSCE that will have unpleasant economic and political and even security consequences for Latvia. It is absolutely clear that making unfriendly steps towards own citizens and neighboring states, Latvia can not expect a normal attitude in return.
When Will the War in Ukraine End?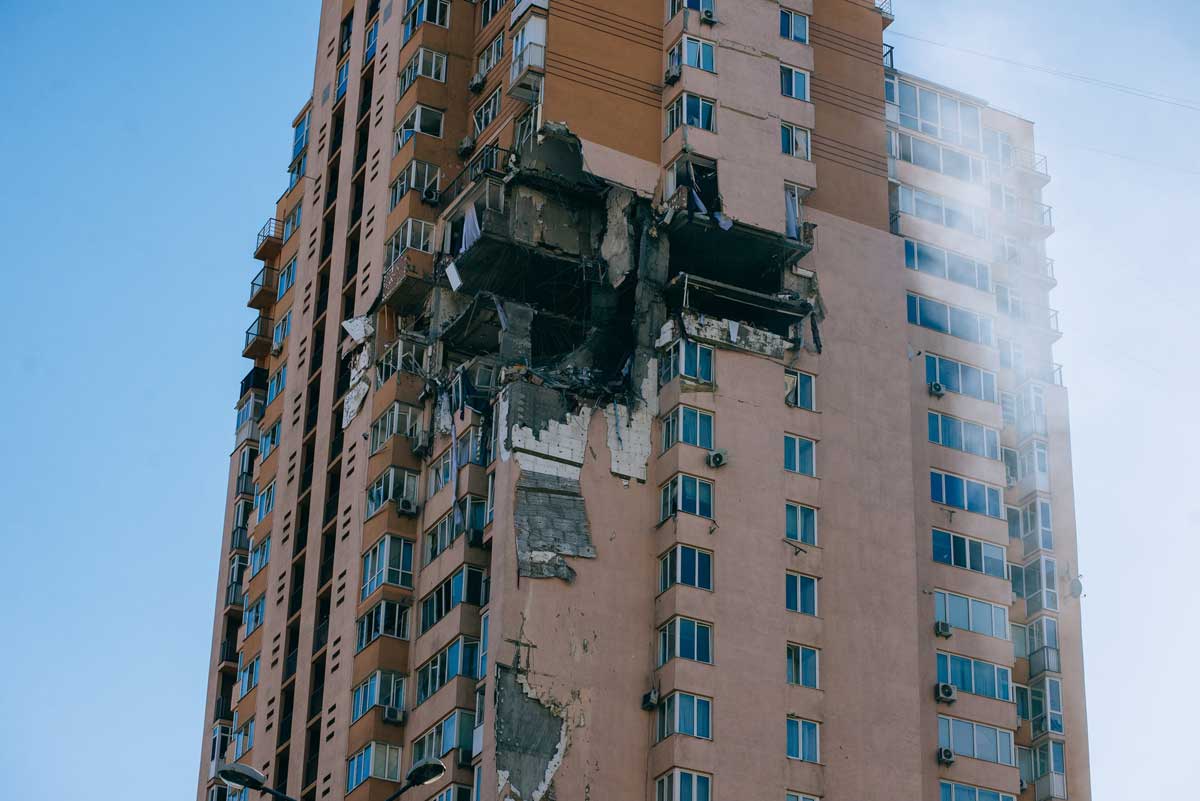 Predicting the beginning and the end of a war is always a difficult task.
Many people would think of the usage of models and data, which would most likely refer to data on combat power, staff computing operations etc. A more advanced approach for some would include the super-complex model such as war games. Overall, the use of these methods depends on the target audience. The approach and delivery are different for the media or academia, in which the use of data would be necessary for the audience to understand and verify the forecasted results.
If the target audience is neither the media nor the academia, the use of different approaches would be necessary. The results would be tested on the battlefield rather than relying on statistics in the decision-making circles. A practical example given here is making predictions through information analysis.
The focus of such analysis, is naturally, information. The first important piece of information about when the war in Ukraine will end is to refer to the news from Moscow that it plans to end the war in September 2022. The second piece of important news is that Russia has about 1,200 to 1,300 missiles in its inventory.
Combining these two pieces of information allows us to do a simple analysis. If we calculate the average number of missiles that Russia uses on the Ukrainian battlefield every day, we find that at least 300 missiles are launched in a month by the Russian army. Now we are in the month of May, and after 5 months, Russia's missile inventory will be exhausted. This means that, by October 2022, the Russian military will have almost no effective weapons to attack Ukraine. By then, of course, or maybe at a sooner date, Russia will have to attempt to end the war.
A question that naturally follows this is, can't the Russian army use other methods to continue the war?
The answer is no. Because the Russian Air Force has gradually lost its advantage in the Ukrainian sky, if the air force is used to penetrate the battlefield, the losses will be heavy. Hence, the offensive force that Russia can rely on now is only to project missiles from combat aircraft outside the line of sight. Another approach is to use the small but large number of World War II period artillery to bombard indiscriminately, yet the areas assaulted will be ranging from zoos to children's playgrounds. Therefore, the Russian army seems to have fewer battlefield options than what most people imagine.
Based on some key information, together with an analysis on the information of Russia's missile inventory, the conclusion is clear. All indications point toward the end of the war in Ukraine from around September to October 2022.
The accuracy of the forecast will be verified as the event unfolds, and this is positivist style of thinking.
For some people, models and data are the only way to forecast the future, rather than simpler methods like information analysis. In this situation, the outcome may be determined with the use of all available data after the war is over. However, we now have a clear and convincing conclusion used to judge the prospects of war.
Revolution in the South Caucasus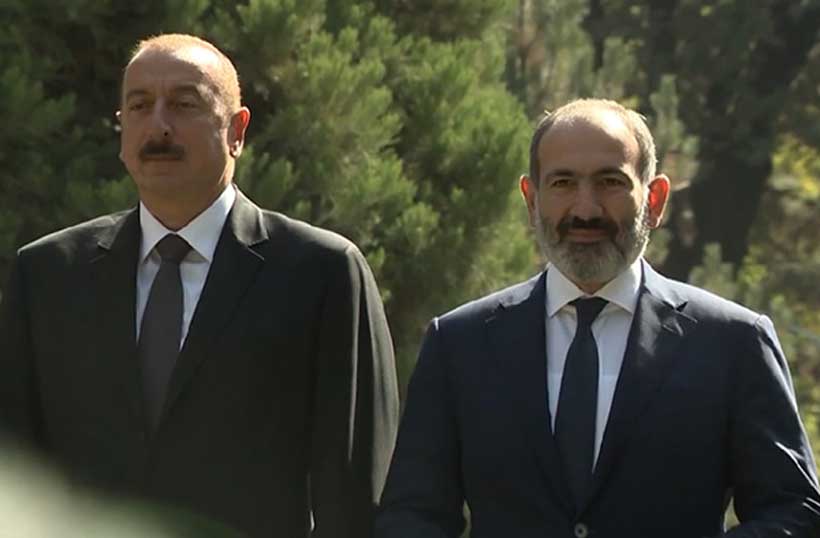 Overshadowed by Russia's invasion of Ukraine, the South Caucasus is witnessing huge developments which could potentially decrease tensions between Armenia on the one hand and Turkey and Azerbaijan on the other. The process might also critically affect Russia's position in the region and may even give some momentum to the West's ambivalent policy.
Historical rivals, Armenia and Azerbaijan, are edging closer to a comprehensive agreement on solving fundamental issues which have hampered rapprochement for at least three decades.
The process now revolves around major Azeris' proposals for a peace deal, including the recognition of each other's territorial integrity. This would require Armenian acceptance that Nagorno-Karabakh is part of Azerbaijan, the cause of wars in 1992-94 and in 2020. If signed, this would amount to a revolutionary change from the traditional Armenian position.
The Armenian leadership's overall response was positive, though it will seek additional stipulations. Among these will be acceptance by Azerbaijan of a wide range of cultural rights for Armenians, perhaps including officially recognized autonomy. Though the Azeris are unlikely to agree to this, lesser demands on cultural rights are indeed possible.
This Armenian position builds on earlier, somewhat ambivalent statements and bilateral meetings with Azerbaijani leaders carefully indicating that the country might be willing to change its traditional policy. This amounts to a profound, though deeply painful realization by the Armenian leadership, that the balance of power has irrevocably shifted, and not in Armenia's favor.
The alternative to a deal is a policy of open, long-term revanchism. But there are significant gains to be had from a deal. Establishing positive ties with Azerbaijan could end Armenia's economic isolation and would likely feed similar positive developments in Turkey ties. After 30 years of hostility, an improvement with its large western neighbor would lead to the eventual re-establishment of diplomatic to the allure of improved economic ties. The pay-off could be significant — Armenian goods would have a better and shorter route to European markets, and vice versa.
The changes could pave the way for the region-wide changes. In the longer-term Armenia's northward dependence on Russia would gradually be diluted. The east-west economic ties would be at least as powerful as those on its current north-south trade axis.
This would not mean an end to Russian influence and importance, but it would create a more even redistribution of power, whereby the Kremlin would lose its preponderant position. Turkey could become as influential as Russia – a notable shift from the era of exclusivity.
The geopolitics of the South Caucasus are shifting. There is greater competition for influence, with powers contesting if not for primacy, then for a more even distribution of influence. Turkey and to a lesser degree, Iran see the region as a natural historical hinterland. And historical legacies continue to shape the policies of these former imperial powers.
Furthermore, trade and transport patterns are also likely to change. The routes through Georgia will no longer serve as the only solution. For Turkey, options to reach the Caspian Sea will multiply, and possibly open the way to securing critical energy sources for its economy from gas producers around the sea.
These developments are not in any way a dagger aimed at Russia, but they should feel uncomfortable. Its position in the region is increasingly reliant on the military element, through garrisons in all the three South Caucasus countries. Distracted they may be by the so-far unsuccessful war in Ukraine, but President Putin and his aides still possess some tools to derail peace prospects.
But Russia may nonetheless reap what it has sowed in the South Caucasus. If it is no longer the security guarantor for Armenia (it did precious little to help in the 2020 war) and it is no longer the best outlet for trade, then why have Russian troops in Armenia at all? And why would Azerbaijan continue to accept Russian peacekeepers on its territory?
This is an unenviable situation for the Kremlin. It is waging a major war to secure the illusion of a "near abroad" beholden to its wishes, and while its back is turned, other borderland countries are thinking about how to ease its grip over their futures. If anything was needed to show the futility of Russia's approach to its immediate neighborhood, the South Caucasus would be the prime example.
Author's note: first published in cepa
For Abkhazia and South Ossetia Security with Russia Equals Economic Troubles
Russia's brutal war against Ukraine expands Moscow's "separatist empire." But it also puts tremendous pressure on Georgia's occupied territories of Abkhazia and South Ossetia. Prospects of economic development are bleak, while dependence on Moscow will only grow bringing Russian demands on sale of lands and infrastructure in Abkhazia.
When a new Russian invasion against Ukraine began in late February, following the decision to recognise the independence of two separatist entities in Donbas, the prospects for Abkhazia and South Ossetia seemed propitious. The invasion plan was assumed to be a well-prepared campaign that would end in a devastating blow to Ukraine. Moreover, the expansion of Russia's separatist empire was also considered in Sokhumi and Tskhinvali as a positive sign. Russia was building a new order and the chances that Abkhazia and South Ossetia would be getting larger recognition, for a moment, seemed more realistic.
Despite these high hopes, the opposite happened. Russian moves proved Moscow has no regard for separatist entities except for using them for military plans. The arguments, believed by many in the West, that Russian moves in Georgia in 2008 and Ukraine in 2014 were (at least partially) motivated by fears of Russian speakers being oppressed turned out to be false. Moreover, claims that NATO was an instigator of rivalry with Russia by drawing Georgia and Ukraine into the alliance likewise proved inaccurate.
The 2022 invasion showed that there was a different mentality that dominated the Russian elite when it was making a fatal decision. In Russia imperial vision has never faded. Side-lined for some time following the Soviet collapse it resurfaced with new force in 2010s. It is now clear that the second war with Ukraine is nothing but an attempt to build a territorial empire.
Russia has faced an unexpected resistance. And not only from the Ukrainian people, but from the liberal order. Weakened and denigrated by many as a historical relic no longer applicable to the realities of the 2020s, the order has once again showed its vitality and ability to re-emerge as a concept still dear to many. And this is where the hopes of Abkhazia and South Ossetia seem unrealistic. Russia's sprawling separatist empire is ever more difficult to govern. Too many players and too many needs, both military and economic put pressure on Moscow financially.
From February 2022 there are simply too many separatist entities supported by Russia. This lessens the chances for Abkhazia and South Ossetia. Few if any, especially amid the global condemnation against Russia, would support recognising Abkhazia and South Ossetia, plus the two Donbas entities.
But arguably the biggest problem for Georgia's occupied territories is the economic situation. Even before the invasion, the Covid-19 pandemic undermined the fragile balance Abkhazia and South Ossetia depended upon. Global recession coupled with particularly poorly handled pandemic in Russia hit the separatist territories. Abkhaz and South Ossetian leaders often had a hard time extracting money from their superiors in the Kremlin. Russian politicians too were increasingly unwilling to commit finances to the ever-growing predatory elites in the separatist territories.
With the second invasion of Ukraine, Russia has now come under an unprecedented range of Western sanctions. Its economy is set to plummet in the coming by the yearend if not in the next several months. Seeming stability of the ruble is very much illusory.
Dependent on Russia, the economic situations in Abkhazia and South Ossetia will deteriorate. Russian tourists might visit Abkhazia this summer in much bigger numbers, but whatever scant financial aid Sokhumi will be getting, it will be contingent upon meeting specific Russian demands. And those are some big demands by Abkhaz standards. Moscow wants land and critical infrastructure of the region be legally available for purchasing by Russians. Allowing it equals Abkhazia losing whatever minimal semblance of autonomy it still enjoys from Moscow.
Moscow has already indicated that it will be less willing to finance Abkhazia and South Ossetia. In early March in an interview with state-affiliated TASS news agency, Russian Deputy Economy Minister Dmitry Volvach argued that it is time that the two regions become more independent from Moscow's aid.
The situation with the South Ossetia is different. It has a much smaller array of what it can offer to Russia. In fact, its geographic position is the only advantage the region has. Thence comes, in a striking difference with Abkhazia, Tskhinvali's occasional attempts to seek to unification with Russia.
Thus, the long-term picture seems less promising. The two separatist regions hoping for economic development will be heavily impacted by unfolding crisis in Russia. Perhaps in Abkhazia this will once again engender talks on some kind of economic rapprochement with Tbilisi. The Abkhaz leader Aslan Bzhania has long argued that trade relations and some kind of political dialogue with Tbilisi will be helpful. The opposition is against it constantly threatening unrest and violence.
The fate of the two separatist regions is closely linked to Russia. This is seen as a boon in terms of security, but also as a huge liability when it comes to the economic stability of Abkhazia and South Ossetia. Ramifications will be wide-ranging. Corruption and ever decrepit infrastructure will hamper the two territories' development. In a way, for Tbilisi it is an opportunity. In the longer run some kind of talks could be entertained with Sokhumi. Contingent upon Georgia's internal economic development, Tbilisi could become more attractive for ordinary Abkhazians and Ossetians. Some experience in that regard is already there. Before 2020 and especially following the pandemic, Georgian medical services have attracted numerous residents from the two territories. Similarly, education sector with a wide-ranging state-sponsored incentives also has attracted a large pool of future students.
Author's note: first published in caucasuswatch