The Saudi-Moroccan spat: Competing for the mantle of moderate Islam
Lurking in the background of a Saudi-Moroccan spat over World Cup hosting rights and the Gulf crisis is a more fundamental competition for the mantle of spearheading promotion of a moderate interpretation of Islam.
It's a competition in which history and long-standing religious diplomacy gives Morocco a leg up compared to Saudi Arabia, long a citadel of Sunni Muslim intolerance and ultra-conservatism.
Saudi Arabia is the new, baggage-laden kid on the block with Crown Prince Mohammed bin Salman asserting that he is returning the kingdom to a top-down, undefined form of moderate Islam.
To be sure, Prince Mohammed has dominated headlines in the last year with long-overdue social reforms such as lifting the ban on women's driving and loosening restrictions on cultural expression and entertainment.
The crown prince has further bolstered his projection of a kingdom that is putting ultra-conservative social and religious strictures behind it by relinquishing control of Brussels' Saudi-managed Great Mosque and reports that he is severely cutting back on decades-long, global Saudi financial support for Sunni Muslim ultra-conservative educational, cultural and religious institutions.
Yet, Prince Mohammed has also signalled the limits of his definition of moderate Islam. His recurrent rollbacks have often been in response to ultra-conservative protests not just from the ranks of the kingdom's religious establishment but also segments of the youth that constitute the mainstay of his popularity.
Just this week, Prince Mohammed sacked Ahmad al-Khatib, the head of entertainment authority he had established. The government gave no reason for Mr. Al-Khatib's dismissal, but it followed online protests against a controversial Russian circus performance in Riyadh, which included women wearing "indecent clothes."
The protests were prompted by a video on social media that featured a female performer in a tight pink costume.
In a similar vein, the Saudi sports authority closed a female fitness centre in Riyadh in April over a contentious promotional video that appeared to show a woman working out in leggings and a tank-top. A spokesman for the royal court, Saud al-Qahtani, said the closure was in line with the kingdom's pursuit of "moderation without moral breakdown."
Saudi sports czar Turki bin Abdel Muhsin Al-Asheikh said "the gym had its licence suspended over a deceitful video that circulated on social media promoting the gym disgracefully and breaching the kingdom's code of conduct."
Mr. Al-Sheikh's sports authority moreover apologized recently for airing a promotional video of a World Wrestling Entertainment, Inc., event that showed scantily clad female wrestlers drawing euphoric cheers from men and women alike.
To be sure, the United States, which repeatedly saw ultra-conservative Islam as a useful tool during the Cold War, was long supportive of Saudi propagation of Islamic puritanism that also sought to counter the post-1979 revolutionary Iranian zeal.
Nonetheless, Saudi Arabia's more recent wrestle with what it defines as moderate and effort to rebrand itself contrasts starkly with long-standing perceptions of Morocco as an icon of more liberal interpretations of the faith.
While Saudi Islamic scholars have yet to convince the international community that they have had a genuine change of heart, Morocco has emerged as a focal point for the training of European and African imams in cooperation with national governments.
Established three years ago, Morocco's Mohammed VI Institute for Imam Training has so far graduated 447 imams; 212 Malians, 37 Tunisians, 100 Guineans, 75 Ivorians, and 23 Frenchmen.
The institute has signed training agreements with Belgium, Russia and Libya and is negotiating understandings with Senegal.
Critics worry that Morocco's promotion of its specific version of Islam, which fundamentally differs from the one that was long prevalent in Saudi Arabia, still risks Morocco curbing rather than promoting religious diversity.
Albeit on a smaller scale than the Saudi campaign, Morocco has in recent years launched a mosque building program in West Africa as part of its soft power policy and effort to broaden its focus that was long centred on Europe rather than its own continent.
On visits to Africa, King Mohammed VI makes a point of attending Friday prayers and distributing thousands of copies of the Qur'an.
In doing so Morocco benefits from the fact that its religious ties to West Africa date back to the 11th century when the Berber Almoravid dynast converted the region to Islam. King Mohammed, who prides himself on being a descendant of the Prophet Mohammed, retains legitimacy as the region's 'Commander of the Faithful.'
West African Sufis continue to make annual pilgrimages to a religious complex in Fez that houses the grave of Sidi Ahmed Tijani, the 18th century founder of a Sufi order.
All of this is not to say that Morocco does not have an extremism problem of its own. Militants attacked multiple targets in Casablanca in 2003, killing 45 people. Another 17 died eight years later in an attack in Marrakech. Militants of Moroccan descent were prominent in a spate of incidents in Europe in recent years.
Nonetheless, protests in 2011 at the time of the popular Arab revolts and more recently have been persistent but largely non-violent.
Critics caution however that Morocco is experiencing accelerated conservatism as a result of social and economic grievances as well as an education system that has yet to wholeheartedly embrace more liberal values.
"Extremism is gaining ground," warned Mohamed Elboukili, an academic and human rights activist, pointing to an increasing number of young women who opt to cover their heads.
"You can say to me this scarf doesn't mean anything. Yes, it doesn't mean anything, but it's isolating the girl from the boy. Now she's wearing the scarf, but later on she's not going to shake hands with the boy . . . Later on she's not going to study in the same class with boys. Those are the mechanisms of an Islamist state, that's how it works," Mr. Elboukili said.
Mr. Elboukili's observations notwithstanding, it is Morocco rather than Saudi Arabia that many look to for the promotion of forms of Islam that embrace tolerance and pluralism. Viewed from Riyadh, Morocco to boot has insisted on pursuing an independent course instead of bowing to Saudi dictates.
Morocco refused to support Saudi Arabia in its debilitating, one-year-old economic and diplomatic boycott of Qatar but recently broke off relations with Iran, accusing the Islamic republic of supporting Frente Polisario insurgents in the Western Sahara.
Moroccan rejection of Saudi tutelage poses a potential problem for a man like Prince Mohammed, whose country is the custodian of Islam's two holiest cities and who has been ruthless in attempting to impose his will on the Middle East and North Africa and position the kingdom as the region's undisputed leader.
Yet, Saudi Arabia's ability to compete for the mantle of moderate Islam is likely to be determined in the kingdom itself rather than on a regional stage. And that will take far more change than Prince Mohammed has been willing to entertain until now.
JCPOA Implementation Amid a Tug of War between Rhetoric and Facts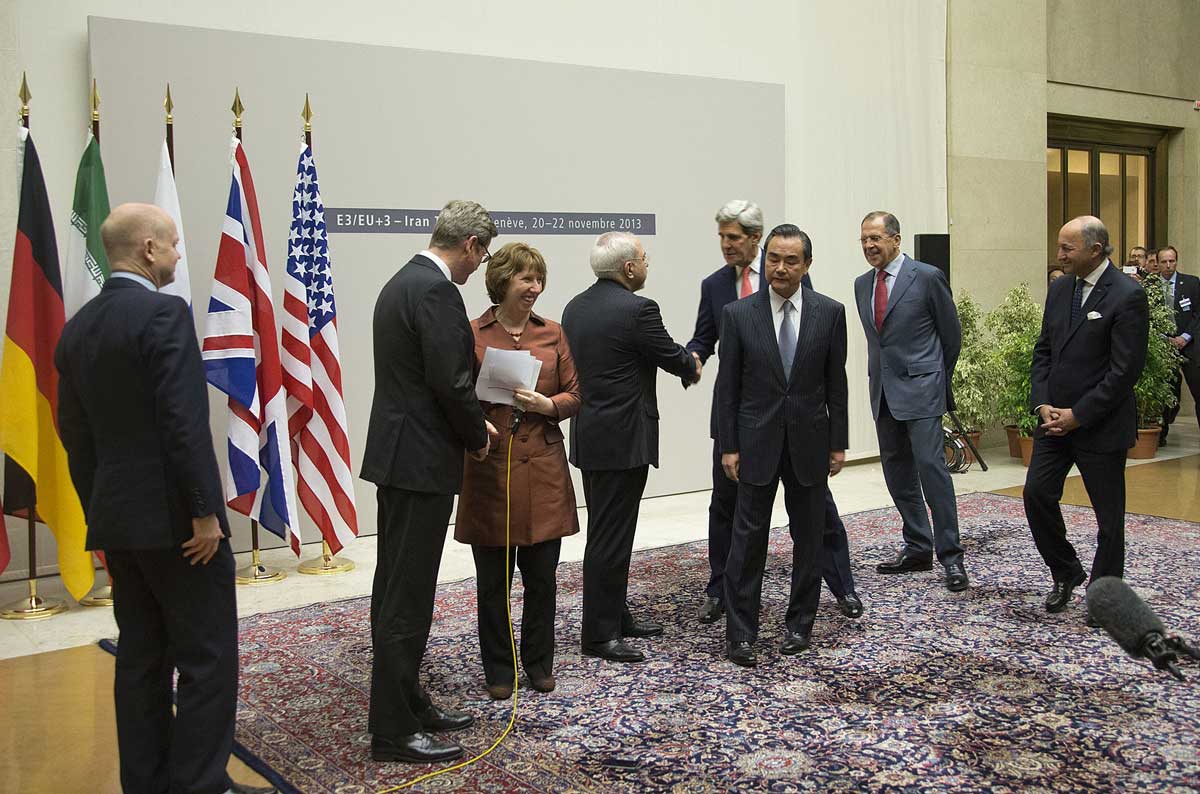 The man behind the insurrection at home and disarray abroad!
A few days before the fifth anniversary of Implementation Day of the JCPOA on 16 January 2021, U.S. House handed Trump a second impeachment. What is important in this regard is the fact that Trump was basically indicted by the U.S. legislature for violating the rule of law. The Article of Impeachment clearly states that the president is impeached for high crimes and misdemeanors and the president stands accused of violating the Constitution of the United States. According to the Article of Impeachment he remains a threat to national security, democracy and the constitution. The truth is, Trump has been a threat not only to U.S. national security, but an abominable menace against international peace and security all along; what Iran has clearly understood and signaled to the world since the early days of this outgoing -or the soon-to-be-removed- Trump administration, the international community only secretly admitted and quietly wished for change.
Although the establishment in the United States put a stop to Trump, his unbridled bullying on the international scene persisted for the full duration of his term with little or no practical opposition at all. By his sheer disregard for all established principles and institutions Trump threw the anarchical nature of international relations in stark relief and all the U.S. traditional allies in Europe under the bus as well! Though Trump is now history in the U.S., some worrying signs in the past weeks suggest proper lessons have not been learned by some Europeans and Trumpism towards Iran might persist for quite a while.
Post-Trump JCPOA
The post-election developments in the U.S. were the source of considerable consternation among the European leaders; therefore, the impeachment was saluted in Europe as they could finally breathe a sigh of relief. Although the impeachment and power transition occur nationally in the U.S., it has nonetheless huge global ramifications. Jo Biden promised in Munich Security Conference of 2019 that they would be back! They are back now. The U.S. president-elect put out words that he would return to the nuclear deal with Iran provided that Iran returns to compliance. In this regard there are a few elements that require prompt attention.
First and foremost, Iran was the victim in the past two years; the victim of an unrestrained bully who made no secret of his disdain for the longest established principles of international conduct, chief among which pacta sunt servanda. Thus, any attempt to twist the facts and portray Iran as the actor who undermines the diplomatic process is grossly irresponsible and highly provocative. Second, unlike the Trump administration's whimsical and unpredictable conduct, all the reversible steps undertaken by the Iranian side have been communicated in a transparent manner to all parties. Third, for every step there has been the element of predictability and nothing came as a surprise so as to ensure good faith throughout the process. Fourth, the reversible steps taken by Iran in the past year, much to the dismay of Europeans, were the inevitable result of Europeans' inaction and non-performance of commitments which deprived Iran of billions of dollars and prevented the normalization of trade and economic relations specifically during the last year when the Covid-19 outbreak inflicted a huge human cost on Iran. Last but not least, the IAEA monitors every step of the way and has mounted one of the most rigorous monitoring and verification regimes in the Islamic Republic of Iran. This all means that the "concerns", regardless of the scale of their intensity, as expressed by the European parties to the deal in their statements of 6 and 11 January, are only a reflection of the discursively constructed culture against Iran's nuclear program.
With the IAEA in Iran enjoying full access under the Additional Protocol for now, and considering Iran's status as an NPT member state, it is difficult to understand European's "deep regrets" and their "repeated calls" to "reverse all action that are inconsistent with Iran's JCPOA commitments". It is also impossible not see the hypocrisy of it all; for instance, a regional ally of Europe, while sitting atop a vast nuclear arsenal, openly boasts their nuclear weapon capacities and asserts that they do not need to explain themselves on their nuclear warheads simply because they are not NPT member states. Moreover, there are other regional allies of Europe who are NPT member states, yet they have not even signed the Comprehensive Safeguards Agreement, let alone the Additional Protocol.
All through the past two years, Iran has pursued a measured nuclear diplomacy and avoided any action that might hint at provocation or escalation in the nuclear field. The term reversible has been purposefully chosen by Iran in description of its reduced commitments and if Europeans want to see a reversal of actions, they know what Iran expects; it is nothing more than the EU/E3 commitments expressly spelled out in the JCPOA.
Recent postures by the EU and the E3 do not help mainly because they portray Iran as the main culprit of the current nuclear standoff whereas it is only defending its natural interests in a matter of high security stakes. Such statements also ignore one very important fact, or at least tone it down significantly and that is the destructive role that the U.S. withdrawal played in the post 8 May 2018 drama.
A tug of war between rhetoric and facts
One might ask why it has been the case that Iran's nuclear program is conceived of as a proliferation threat! To find the answer, we should take stock of the security context of the early 2000's when discursive constructs of threat significantly outweighed factual analyses and calculations of the Bush administration. Iraq is a vivid example of such disregard for facts where Bush's blind insistence on the existence of weapons of mass destruction in Saddam's arsenal, based on flawed cherry-picked intelligence despite all internationally verified evidence to the contrary, led to the U.S. invasion of Iraq the scourge of which is still fresh in the region.
It is a peculiar fact that Discourse shapes realities in foreign policy, and it has often been the case that discursive constructs play a far more effective role than substantial facts. The U.S. administration back in early 2000's paid no heed neither to the IAEA expertise, not to words of warning by American senior politicians. At the time of Operation Iraqi Freedom, Bush's claims were unconfirmed and to this day, not a trace of weapons of mass destruction has been found in Iraq. It was maybe for good reason that William Burns, recently tapped by President-elect Biden to lead the C.I.A. laments not "tak[ing] a hard stand against war altogether" and recounts the build-up to Iraq war and failure in mounting and effective opposition to it as his "biggest professional regret".
In that light, it is safe to assert that Iran's nuclear crisis was the direct product of such securitized foreign policy discourse which portrayed Iran's nuclear program as a proliferation threat. Such frame of mind has poisoned everything related to Iran and its non-proliferation policies. From foreign policy circles to intelligence communities, from think thanks to centers of academic excellence, from press to media the rhetorical and constructed notion of "Iran as a proliferation threat" permeates debates and what seems to
be taken for granted is that whatever Iran does, even within the confines of the Comprehensive Safeguards Agreement and the Additional Protocol, is inevitably linked to weaponization efforts! This construct has become an open wound that the U.S. and others in the region find easy to poke anytime their powerful lobbies deem it necessary to further their regional agenda of aggression and war mongering.
A return to the facts
In my capacity as ambassador, and so far as Covid-related restrictive measures would allow, I have been trying hard to accentuate the factual element in Iran's nuclear program to European diplomats. The IAEA is present in Iran and its inspectors have access under the Additional Protocol to the places they might deem worthy of inspection. All nuclear activities in Iran are declared to the Agency and unfold before the eyes of IAEA inspectors. Besides, in sharp contrast to what the U.S. did on 8 May 2018, in the past two years Iran has had a transparent, verifiable and predictable and reversible course of action in its nuclear program. Let's be clear, though, Iran agreed on a provisional basis to take confidence- building measures as stipulated under the JCPOA. You cannot build confidence forever, neither can such measures be taken for granted!
In the end, I would like to invite the European parties to the JCPOA to play a constructive role and acknowledge the fact that Iran was the victim of Trump administration's policies in the past two and a half years. Secondly, I call upon the EU/E3 not to be part of this securitized discourse on Iran and not to tug at the rhetoric end of this discursive war and take the public opinion and its impact into serious consideration. Pursuing a policy of sanctions and coercion failed in the past and it is doomed to fail in the future as well. Finally, with the upcoming U.S. administration and the talks here or there in Washington about a prospective Biden administration return to the JCPOA it is important to build on this momentum rather than to create obstacles to the diplomatic process.
Prohibition of importing reliable vaccines to Iran
On January 8, 2021, in a televised speech, the Iranian regime's supreme leader Ali Khamenei announced a ban on importing American, British, and French vaccines. He said, "If the Americans had been able to produce the vaccine, this coronavirus scandal would not have occurred in their country, killing about 4,000 people per day. At the same time, they are basically distrusted, and sometimes these vaccines are meant to be tested on other nations."
Officially, the regime puts the coronavirus death toll at 60,000. But, the head of the Tehran City Council, for example, has warned that the regime's statistics only cover the Behesht Zahra Cemetery in Tehran. The Iranian opposition, the National Council of Resistance of Iran (NCRI), has announced that the number of deaths in only half of Iran's cities is at least 200,000 based on hospital and morgue statistics. Therefore, a major catastrophe is unfolding in Iran but it is being intentionally covered up.
The whole world is ordering, obtaining, and freely inoculating the public with reliable and World Health Organization-approved vaccines. "80 countries have provided 7 billion doses of Pfizer vaccine to the public free of charge," said the State-run Jahan-e-Sanat newspaper on December 22, 2020. But, according to Khamenei, "If Pfizer can make the vaccine, why do they want to give it to us?"
Khamenei pulls back the curtains
Khamenei has been behind the "excuses of the regime leaders for refusing to buy the COVID-19 vaccine" and the "delay in buying it" (Jahan-e-Sanat – December 17, 2020). According to Zafar Ghandi, the head of the Medical Council, "the cost of providing the (foreign) COVID-19 vaccine in Iran is less than $200 million, and this is not a number that (the government) cannot provide." So, why is Khamenei opposed to importing reliable vaccines?
Khamenei's objectives
The ban imposed by Khamenei shows that it is of strategic importance to him. The Iranian regime had previously adopted a herd immunity strategy. The Iranian Immunology Association warned Hassan Rouhani that 70 percent of the population would be infected with this strategy, leaving between one and two million dead. The regime calculates that if they can keep the Iranian people preoccupied with the COVID-19 pandemic, their focus will be shifted away from other significant daily concerns, thereby preventing another uprising.
Herd immunity
As long as COVID-19 continues to impact the population, then the poor, who make up more than 70% of society, can no longer resort to mass protests and articulate their demands. According to the regime, these protests, such as the November 2019 uprising, could lead to the regime's overthrow. Khamenei considered the coronavirus a blessing and said that the regime should turn it into an opportunity for Tehran.
Wave of executions and repression
On December 31, 2020, the Deputy Police Chief, Qassem Rezaei, issued an order to the forces under his command, asking them to break the legs and arms of people they arrest. He made these remarks deliberately in public and on air in order to intimidate the population.
In the second week of December alone, 12 people were executed in Iranian prisons after several years of imprisonment. On December 31, three Sunnis were executed in the city of Mashhad. On January 3, three Baluchis were executed after enduring years of imprisonment. In an appalling act that violates all international standards, Mohammad Hassan Rezaei, who was 16 at the time of committing his alleged crime, was executed on December 31. The Iranian regime is one of the few remaining executioners of juveniles in the world.
These hasty executions are meant to control and intimidate the society. The regime, which thought it could contain it with COVID-19, is now using executions to counter the Iranian people's demands.
"The volcano of the hungry "
One regime expert had previously said that "one should be afraid when the volcano of the hungry is no longer silent." In recent months and weeks, young people attacked hundreds of IRGC or Basij and torture centers seeking to overthrow the status quo. Attacks on courts that issue death sentences or ordered the demolition of residences of poor people are among the sites attacked by insurgent youth. The burning of portraits of Khamenei and eliminated Qods Force commander Qassem Soleimani in various cities symbolizes insurgent youth's anger at oppression. It sends a clear message to Khamenei and the Iranian regime that the people want democratic change.
So, will Khamenei survive the eruption of the "volcano of the hungry" despite using COVID-19 and executions to curb potential uprisings? Only time will tell.
Erdogan punches above his weight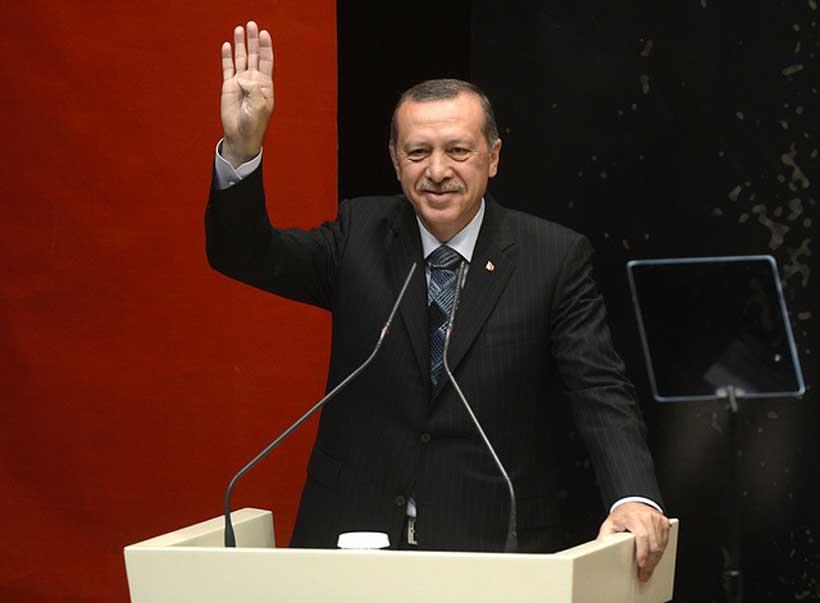 Since months Turkish Lira losing its value and inflation is on the rise, the statistics shows that inflation increased from 8 percent by 17 percent and still climbs. According to the National Statistics Institute-Tüik, inflation jumped by 14.6 since 2020 and 17.84 % from the time when 2019. Turks have lost their reliance on Lira, so that people purchase foreign currency or gold, which in turn caused unemployment and capital fight. When venture capitalists avoid investing, it sparks unemployment subsequently, redundancy brings about less money spending and capital flow, ultimately, poverty and depression takes place.
Erdogan attempted to fix the issue thru his monetary policy and fiscal measures, and he even reshuffled national financial institutions. Erdogan sacked finance minister and head of central bank in hope of deflation and economic recovery.
In order to ameliorate country's Real GDP, Erdogan raised the prime interest rate, doubled gold reserves and began to sell collaterals. Despite Erdogan's monetary measures, Turkish quarterly Nominal GDP signifies price increase and inflation escalation. One has better find the root cause for the economic stagnation in Turkey, in precise sluggish economic developments have not been effected due to fiscal policy, rather Erdogan's politically motivated foreign and interior ambitious policies.
Erdogan's imperialistic political ideology to ottomanize the world has had backlashes, as result most of the regional countries have distanced themselves from Turkey. In order to sponsor such a dogma, Ankara signed an agreement with Moscow to run Turk-stream a natural gas pipeline. Moreover, Erdogan's Ankara launched drilling in offshores of Greek and Cyprus, and signed an exclusive agreement with Tripolis' leadership to get access to the oilfield and natural resources of the country, which nurtured a possible full-scale war between Athens and Ankara. Meanwhile, Erdogan's ambitions caused anger within European Union's leaders, who warned Turkey with penalties and sanctions. Turkey's acquisition of S-400 missile system form Russia not only infuriated its traditional ally the United States but also annoyed its fellows within the NATO club. In the aftermath of the purchase, Trump's administration sanctioned Turkey on 14 December 2020, Ankara was dropped from F35 stealth fighters' project, and the decades-long history of productive defense cooperation between the countries demised.
Erdogan has joined Chinese Belt and Road Initiative, and he recently signed an extradition covenant to deport Uyghurs and Beijing's criticizers to China, whereby they face death penalties and capital punishment. Erdogan's sponsorship of Turkish enunciated minorities not only defamed Turkey in Afghanistan, but also in most of east European countries.
Turkey's military and financial support to HAMAS (Palestinian Radica Islamic Movement) exasperated Israel, which has been in turn counter-productive, triggering face-off between Ankara and Jerusalem. Turkish military intervention in both Azerbaijan and Libya led adversary between Ankara and Moscow. Erdogan's fundamental Islamic hegemony (Muslim Brotherhood) instigated rift between Ankara and Riad and its allies, who sponsor the ideal of Salafism, consequently, most of the gulf countries removed Turkish products from their ranges and excessively complicated Ankara's access to the regional markets. Ankara has recently agreed to finance and train Pakistan's backed mercenaries and militants in Kashmir to fight Indian army in the region, which put Ankara at diplomatic, political and economic standoff with New Delhi.
Erdogan's support to the Muslim Brotherhood in Egypt ramified Ankara from Cairo, which minimizes Turkish entree to Suez-Canal. Accordingly, Erdogan has drawn a political, military and economic buffer zone all around the country.
If we put all pieces together, it will eventuate a conclusion that Erdogan punches above his weight. Erdogan's monetary policy and populistic dogma cannot handle Turkey's grimy economic situation and inflation, relatively a profound strategic shift in policy within internal and external realms of the country can rescue Ankara from total collapse.
Additionally, thru populist rhetoric and national-populism, he hits below the belt. Since Turkish lethargic economy cannot bear the burden of neo-ottmanism and tans-national Islamic fundamentalism as well as cross-border terrorism.