Indian students abroad and the new immigration policy
The UK and US have for long been preferred destinations for Indian students, due to employment opportunities, and the deep economic and political links India shares with both these countries. In recent decades, other countries like Australia, Canada and New Zealand have also emerged as popular choices  for Indian students. In the case of the US, total number of Indian students as of 2018 was 1,86,000. Indian students contributed well over 6 Billion USD to the US Economy. For some time, there was a decline in number of Indian students going for disciplines like Engineering, given the Trump Administration's revisions made to the H1-B Visa regime. As a result number of Indian students going to the US dropped by 21%, and was estimated at 18,590 in 2017.
Apart from this, there are new restrictions to the Optional Practical Training OPT. Says the United States Customs and Immigration Services UCSIS website:
'The training experience must take place onsite at the employer's place of business or worksites to which US Immigration and Customs Enforcement (ICE) has authority to conduct site visits to ensure the OPT requirements are being met….The training experience may not take place at the place of business or worksite of the employer's clients or customers because ICE would lack authority to visit such sites."
This revision has also made US education less attractive for Indian students, who looked at training as a possible opportunity.
UK's recent reforms
Only recently, UK has introduced reforms to its immigration regime. In its new immigration policy tabled before British Parliament, India was not included in the list of 'low risk countries' , by the British Home Office, for Tier 4 student visas (university applications for students applying for low risk countries will become simple. Significantly, countries, including Bahrain, Indonesia, and the Maldives have been included in the list.
It would be pertinent to point out, that the spokesman for the Home Office did acknowledge the relevance of Indian students:
"We welcome Indian students who want to come to the U.K. to study at our world-leading educational institutions. We issue more visas to students from India than any other country except China and the U.S.,"
Reactions to this decision
Lord Karan Bilimoria, an entrepreneur of Indian origin, and President of the UK Council for International Student Affairs (UKCISA) has dubbed this as an insult to India, while also citing this as an instance of UK's ignorant attitude towards immigration.
It is likely, that UK Home office's decision may have an impact on the FTA  (Free Trade Agreement) to be signed between India and UK, the former is likely to harden its stance.
While the recent decision is not likely to go down well with prospective Indian students. There has been a dip in Indian students attending British Universities. In 2010, Indian students in UK were estimated at 60,000. While in 2016, that number had dropped significantly to 15,000. In 2017-2018, there was a 27% increase in student visas (the first time since 2010), but this did not cover the decline over a number of recent years.
Problems being faced by Indian students have been raised on a number of occasions. Indian High Commissioner to UK, YK Sinha, had flagged the issue of problems faced by Indian students in UK, with Britain's Minister of State for Universities Sam Gyimah in June 2018.
The recent Immigration policy did have some good news in the context of tier-2 visas (for professionals). Techies, teacher, doctors and engineers, have been removed from the total cap of 20,700 Visas. This creates new opportunities for professionals.
Countries which have benefitted
The biggest beneficiaries of the restrictive policies of US and UK have been countries like Australia, Canada and New Zealand. In Australia, there were over 68,000 Indian students as of November 2017 (a rise of 14% from the period from January-November 2016), there has been a surge in the number of Indian students attending Canadian universities ( in 2015, this number was estimated at 31,795 while at the end of 2016, this was estimated at 52, 890).
While Australia abolished 457 (the equivalent of an H1 B), which impacted Indian professionals.  Canada has been generous in providing work visas as well as permanent residency. The latter has been successful in weaning away software professionals from the US through Canadian PM Justin Trudeau's, Global Skills Strategy.
Need to safeguard Indian students interests.
Countries like US and US need to decide for themselves, whether or not they want to make use of talent. Indian government, itself needs to be more firm in safeguarding the interests of its students overseas. Indian students, who perform exceedingly well academically, as well in the professional sphere, are an important component of India's 'Soft Power'.
Indian students, on their part, should also explore new destinations, which are trying to open up student visas and employment opportunities and should not go by education consultants.  As India begins to strengthen ties with countries in East Asia and South East Asia, Indian students should explore possible opportunities in countries like Taiwan. It is setting up more education centres in India, establishing exchange programs with Indian Universities. The country's Ministry of Education is also planning a revision to the law according to which talented overseas students may be permitted to work in Taiwan.
Conclusion
Countries which have been preferred choices for higher studies should realise that Indian students have numerous options, and they can not be taken for granted. Not just simpler application procedures and student visas, it is important that there are substantial incentives such as relaxation of work visas. New Delhi on its part needs to be firmer in flagging problems being faced by Indian students, and while strengthening ties with countries there should be a focus on strengthening educational linkages.
Pakistan a peace loving nation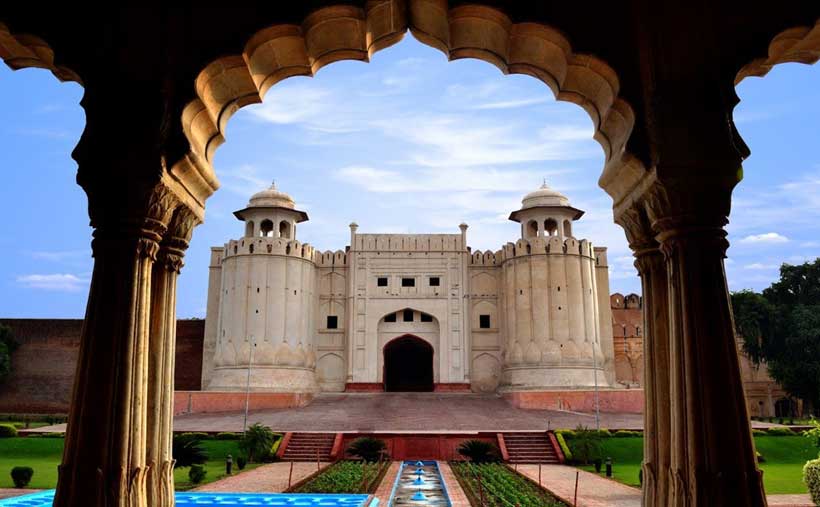 Muslims when meeting each other greet "Peace be upon you". Islam is the religion of Peace and Love, Islamophobia is the creation of a few minds only. There is no doubt that there exists few criminals in every society, every religion, and every country, but such exceptions, may not be used to blame the whole nation, religion or country. Since its independence Pakistan has been promoting peace and stability around the world. Pakistan's Peace-keeping missions have been playing important roles around the world to maintain peace in troubled areas. We are major contributor to Peace-Keeping Force and have been part of almost all of UN Peace-Missions, during the history of 7 decades. Pakistan is supportive of any efforts by any nation towards promotion or maintenance of peace.
Recently, UNGA's Disarmament Committee adopted Pakistan's resolutions with an overwhelming support, in New York on 9th November 2018. Three resolutions proposed by Pakistan were adopted by the UN General Assembly's First Committee with an overwhelming support. The whole world supported Pakistan's resolution while India was the only country to oppose them.
In fact, the resolutions highlight the importance of regional approaches to disarmament, which complement global disarmament efforts and stress the need to promote confidence building measures for enhancing regional and international peace and security. The resolution on conventional arms control was adopted by a large majority of 179 countries. India was the sole country to vote against the resolution.
Earlier, a big victory for Pakistan came, on November 1stwhen the Committee also adopted Pakistan's resolution on assuring non-nuclear weapon states against the use or threat of use of nuclear weapons by 122 votes. The First Committee of the UN General Assembly which meets annually deals with disarmament, global challenges, and threats to peace that affect the international community and is mandated to seek solutions to global security challenges by considering all disarmament and international security matters within the scope of the UN Charter. Pakistan's role in disarmament was admired and non-proliferation of uranium. We strongly condemn biological and chemical weapons and strictly adhere to UN decisions.
Pakistan is a responsible country and always exploring the opportunities of peace. Pakistan has always initiated the peace process with India and sincerely tried best to resolve all issues with India, including Jammu and Kashmir, by a peaceful dialogue. Pakistan respects UN, Respect UN mandate, Respect UN Charter, and wants others to do the same. It believes in diplomacy, and there is precedence that some of the more complicated issues around the world, has been resolved by diplomacy, then why not Pakistan-India issues be resolved by dialogue too.
We support the supremacy of UN and all nations must respect the UN. We always stand with the oppressed and raise voice for the victims. Our struggle for justice and righteousness is always admired. We keep on struggling for global peace and be part of any peace process around the world.
The Indian opposition to Pakistani resolution and persistent refusal to leave Kashmir has exposed the true Indian face. The recent International Amnesty report on Human Right violation in Kashmir was a big blow to India. Indian atrocities against its own minorities and lower caste Hindus is condemned widely. Indian opposition to the UN resolution on Palestine is also an example of India's international position.
It is time that serious notice is taken by the UN, International Community and all conscious individuals to stand up for International Peace, Justice and Human Rights.  We all should keep on struggling for a better world for our next generation. We should be united for "Peace, Stability and Prosperity" for humanity globally.
The Making of Modern Maldives: A Look at Maumoon Gayoom
Authors: Srimal Fernando and Pooja Singh
Former Maldivian President Maumoon Gayoom occupies an important place in Maldivian political history largely because he guided this equatorial island nation to unprecedented levels of economic growth and also through tough times when democracy was challenged. Gayoom has a national as well as international reputation that made his name familiar to the rest of the South Asian countries. It was after his return from Nigeria's Ahmadu Bello University as a lecturer, Gayoom commenced his political journey as a close aid of prime minister Ahmed Zaki in mid-70's and later as a cabinet minister under Ibrahim Nasir. Gayoom's leadership embarked on a more reformist approach in the first two terms during his presidency. He was able to take credit for the rise of the tourism sector and an increase in the fish productivity. In Male, as well as in the rest of the Maldivian islands, building of small fisheries harbors were accelerated under the rapid development programs initiated under his presidency. When one looks at the Maldivian foreign policy, Maumoon was credited as one of the key founders of the South Asian Association for Regional Cooperation (SAARC) in 1985. Hence, he raised global awareness on climate change on the international arena. In this context, especially the awareness on small island nations facing rise in sea water levels which affects the livelihood of the islanders was a key theme which brought international attention. On the development side, the Hulhulemale reclamation project and the upgrading of roads and other infrastructure initiatives that he implemented are highly credited for by the Maldivians. In fact, the people's president who visits the islands regularly was named as "A Man for All Islands" by the famous author in his book about Gayoom's biography.
Early in his administration, former president introduced socio-economic experiments in reawakening the islands. His administration accelerated the economic growth in the twenty Atolls from Northern Haa Atoll to Southern Seenu Atoll instilling a degree of optimism and enthusiasm among the Maldivians. Yet another economic achievement in the tourism sector was the increase of luxury resorts from two in 1978 to hundred by 2008. Gayoom's career is most relevant due to his performance and for changing the country's political system to a multi-party democratic system where the power is vested on the citizens.
Another milestone during his tenure was to expand the average income of Maldivians from US$ 377 in 1978 to US$3,654 in 2008. However, towards the end of his presidency, the first signs of irreconcilable difficulties with the Maldivian opposition led by Mohamed Nasheed, the leader of Maldivian Democratic Party (MDP) started emerging in 2000. The Maldivian pro-democracy movement started in Male in 2003 and then moved to other Islands. As a result, Maldives adopted a multi-party political system and in 2008. In the same year the presidential campaign came to a climax where in the second phase of the presidential elections, the confident president had felt a constant sense of uncertainty since most of the opposition presidential candidates supported Mohamed Nasheed, the leader of the Maldivian Democratic Party. Gayoom lost the election and Nasheed the opposition leader assumed presidency.  The courageous former president Gayoom transferred the presidential powers to the newly elected president smoothly.
In fact, the reformist former president Gayoom formed the Dhivehi Rayyithunge Party and later, he was one of the key founders of the Progressive Party of Maldives (PPM) where his half-brother, Yameen Abdul Gayoom shared powers within the party. Hence, Qasim Ibrahim, a former finance minister under Nasheed's government and also close confidant of president Gayoom led the Jumhooree Party (JP) which combined with PPM in 2013 presidential elections.
Unfortunately, in 2012 the overthrow of president Nasheed one of New Delhi's closest allies in South Asia shocked the diplomatic circles on both sides of Asia as well as in the west. It took more than five years for Gayoom's PPM party under the presidency of Yameen to return to power. However, due to widespread corruption and authoritative rules under Yameen's presidency, many of the opposition party members such as former Maldivian president Nasheed, Jumhooree Party leader Qasim Ibrahim and many other political leaders who opposed the undemocratic rule were prisoned through unlawful means.
During the darkest period of the Maldivian politics from 2017 to September 2018, the lone voice of the public opposition belonged to a few opposition leaders such as, Maumoon Abdul Gayoom, Ibrahim Mohamed Solih cannot be forgotten. In the same period, former president Gayoom, Nasheed and several opposition members created a united opposition to unseat president Yameen and his majority party rule through democratic non-violent means. One of the major reasons for this change by Gayoom in Yameen's leadership was the widespread corruption and the authoritative rule. Finally, president Yameen prisoned former president Gayoom and his son, Faris Maumoon. This was one of the main reasons where large number of Gayoom supporters broke away from PPM led by president Yameen. This reason influenced the 23rd September 2018 presidential elections where opposition common candidate Ibrahim Solih saw a massive victory margin against president Yameen.
One could argue that, Gayoom, the president who guided Maldives to economic prosperity was the same charismatic leader who guided the South Asian Island nation towards democratic maturity. Maumoon Gayoom has been the most unpredictable political influencer in the modern political making of Maldives.
*Pooja Singh, a scholar of Masters in Diplomacy, Law, Business at Jindal School of International Affairs, India.
INGO's Nefarious Designs in the Garb of Development / Social Work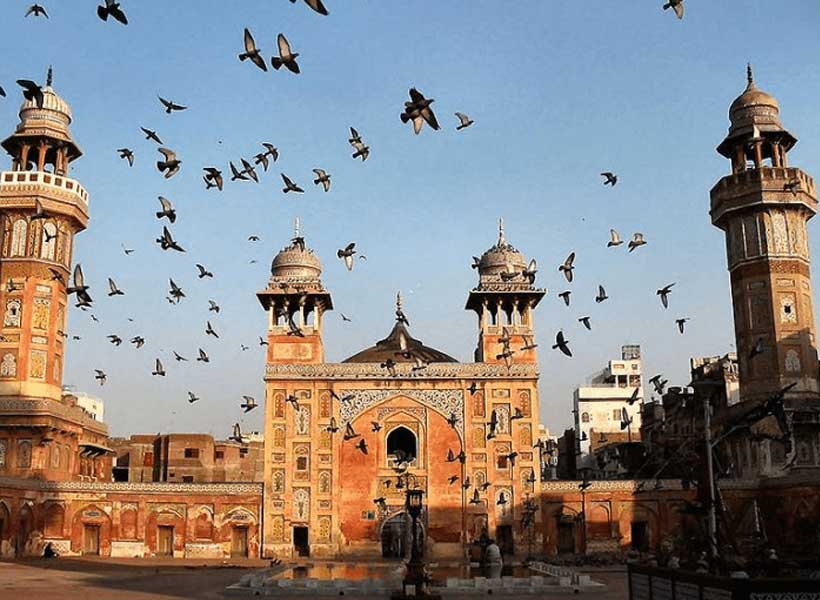 In a developing country like Pakistan where governments have not paid due attention to raise the standard of living of the common people, initiatives by non-governmental and civil society have assumed special significance. Over the past many years, dozens of international non-governmental organizations (INGOs) have been performing the central role in promoting social welfare in the country. INGOs in Pakistan mostly work for utilizing the foreign funds they receive through the projects of foreign governments or Donor agencies. In the country like Pakistan where the government finds it challenging to deal with the many socio-economic problems faced by its populace, the role of INGOs in contributing to solve and support government policies to address these problems becomes vital. The INGOs have been working in Pakistan since late 1980s in the fields of education, medicine, social development, etc. They also operate as think tanks, survey teams, gallop polls agents and advisers to local administration to tackle social and education issues. It is widely believed that some of INGOs play nefarious role of weakening the ideological, social, political and economic foundations of Pakistan and creating split in the society. They even perform duties of spy agents for their masters and pass on ground intelligence and assessment regarding the societal trends and the exploitable vulnerabilities of deprived portion of society. Under the guise of development / social work, they often pretend themselves as the friends and well-wishers of the neglected classes, and silently keep on injecting poison by carrying out subversive activities to subvert the minds of down trodden class of society through stoking their socio-economic-ethnic and sectarian sensibilities.
Media that is perceived to be heavily funded by USA, Israel and India, not only reinforce their subversive activities by supporting the cause of anti-state elements but also degrade the law enforcement agencies and the government in power. Some of INGOs have supposedly a big hand in the instability of Pakistan. Having achieved considerable success in FATA, KP and Karachi, their focus has now shifted to interior Sindh, GilgitBaltistan (GB) and AJK where ethnic emotions and their deprivations are being stirred. These INGOs are also active in private education institutions particularly the elite schools, colleges and universities where teachers and professors are not only being cultivated but minds of the students are poisoned as well. They promote secularism and liberalism to demonize Islam with view to distract the youth from the righteous path of Islam. Some of the INGOs were found having connections with Indian High Commission Islamabad while some attempted to collect the data during general elections possibly to influence the results.
It is notable that INGOs started pouring into Pakistan after 1988 when Pakistan became dependent upon IMF, World Bank and US aid to run the governmental affairs. The International Donor Agencies that are considered to be funded and used by intelligence agencies started funding in Pakistan in order to cultivate more people in the garb of economic and social development projects.  After 9/11, when the US sanctions under Pressler Amendment were lifted and foreign aid started to flow in, the rate of influx of INGOs increased. A big number came when $7.5 billion worth Kerry Lugar Bill was signed in 2009. The amount required to be spent on development, military and media was spread over years. Then Pakistan Ambassador in Washington Hussain Haqqani had played a role in inserting anti-military establishment clauses after the approval of the initial agreement. He is also said to be helped CIA in the induction of Black Water and CIA contractors, spies and INGOs into Pakistan between 2008 and 2011, which enabled CIA to deploy Raymond Davis and other operators and to launch the helicopters assault in Abbottabad on May 2, 2011. The INGOs were cleverly deployed in the restive combat zones under the garb of rehabilitating the affected people. During the natural disasters of 2005 and 2010, the influx of INGOs has increased manifold in the garb of humanitarian assistance.
The INGOs are operating in Pakistan unregistered for the last 30 years. They operated freely after obtaining NOCs, and without registering and notifying their areas of work, mandate and source of funding. Their shady activities were ignored due to American and Western media pressure. The last PML-N government decided to curb their activities of unregistered INGOs. A crackdown was launched in January 2015 after it was learnt that several of INGOs were engaged in anti-Pakistan agenda. 140 NGOs were operating in Punjab out of which 7 were reported to be involved in unlawful activities. In June 2015, the then Interior Minister ChNisar Ali stated that several INGOs were backed by USA, Israel and India. "There are several NGOs operating in Pakistan without any specific agenda. They were doing something which was against Pakistan's interest." He alleged that most of them were taking part in "anti-Pakistan" activities.
A new policy was framed in November 2015 by the Interior Ministry and all INGOs were asked to re-apply and get re-registered. Notices have been served to 18 INGOs whose registration has not been approved, and told to quit Pakistan within 60 days. They will be given a chance to re-apply after six months from their respective countries of origin. The said INGOs do indeed participate in very useful activities whenever they remain true to their mandate so it's basically giving them half a year to replace their "hybrid war operatives" with the "useful humanitarian operatives". As no proper law or system in Pakistan existed to ban these INGOs, therefore, the recent scrutiny will help Pakistan to adopt a comprehensive policy. It is added that Director Social Welfare has been directed to prepare the data bank of all NGOs in order to ensure their regular monitoring.  Categorization of NGOs is to be done through data bank. SOPs for registration of NGOs are also being streamlined and reviewed so that only clean and genuine organization could qualify for registration. It is mention that Pakistan is not the only country that has banned INGOs from working against its national interest. India, China and Russia are other examples in the region.