Indian students abroad and the new immigration policy
The UK and US have for long been preferred destinations for Indian students, due to employment opportunities, and the deep economic and political links India shares with both these countries. In recent decades, other countries like Australia, Canada and New Zealand have also emerged as popular choices  for Indian students. In the case of the US, total number of Indian students as of 2018 was 1,86,000. Indian students contributed well over 6 Billion USD to the US Economy. For some time, there was a decline in number of Indian students going for disciplines like Engineering, given the Trump Administration's revisions made to the H1-B Visa regime. As a result number of Indian students going to the US dropped by 21%, and was estimated at 18,590 in 2017.
Apart from this, there are new restrictions to the Optional Practical Training OPT. Says the United States Customs and Immigration Services UCSIS website:
'The training experience must take place onsite at the employer's place of business or worksites to which US Immigration and Customs Enforcement (ICE) has authority to conduct site visits to ensure the OPT requirements are being met….The training experience may not take place at the place of business or worksite of the employer's clients or customers because ICE would lack authority to visit such sites."
This revision has also made US education less attractive for Indian students, who looked at training as a possible opportunity.
UK's recent reforms
Only recently, UK has introduced reforms to its immigration regime. In its new immigration policy tabled before British Parliament, India was not included in the list of 'low risk countries' , by the British Home Office, for Tier 4 student visas (university applications for students applying for low risk countries will become simple. Significantly, countries, including Bahrain, Indonesia, and the Maldives have been included in the list.
It would be pertinent to point out, that the spokesman for the Home Office did acknowledge the relevance of Indian students:
"We welcome Indian students who want to come to the U.K. to study at our world-leading educational institutions. We issue more visas to students from India than any other country except China and the U.S.,"
Reactions to this decision
Lord Karan Bilimoria, an entrepreneur of Indian origin, and President of the UK Council for International Student Affairs (UKCISA) has dubbed this as an insult to India, while also citing this as an instance of UK's ignorant attitude towards immigration.
It is likely, that UK Home office's decision may have an impact on the FTA  (Free Trade Agreement) to be signed between India and UK, the former is likely to harden its stance.
While the recent decision is not likely to go down well with prospective Indian students. There has been a dip in Indian students attending British Universities. In 2010, Indian students in UK were estimated at 60,000. While in 2016, that number had dropped significantly to 15,000. In 2017-2018, there was a 27% increase in student visas (the first time since 2010), but this did not cover the decline over a number of recent years.
Problems being faced by Indian students have been raised on a number of occasions. Indian High Commissioner to UK, YK Sinha, had flagged the issue of problems faced by Indian students in UK, with Britain's Minister of State for Universities Sam Gyimah in June 2018.
The recent Immigration policy did have some good news in the context of tier-2 visas (for professionals). Techies, teacher, doctors and engineers, have been removed from the total cap of 20,700 Visas. This creates new opportunities for professionals.
Countries which have benefitted
The biggest beneficiaries of the restrictive policies of US and UK have been countries like Australia, Canada and New Zealand. In Australia, there were over 68,000 Indian students as of November 2017 (a rise of 14% from the period from January-November 2016), there has been a surge in the number of Indian students attending Canadian universities ( in 2015, this number was estimated at 31,795 while at the end of 2016, this was estimated at 52, 890).
While Australia abolished 457 (the equivalent of an H1 B), which impacted Indian professionals.  Canada has been generous in providing work visas as well as permanent residency. The latter has been successful in weaning away software professionals from the US through Canadian PM Justin Trudeau's, Global Skills Strategy.
Need to safeguard Indian students interests.
Countries like US and US need to decide for themselves, whether or not they want to make use of talent. Indian government, itself needs to be more firm in safeguarding the interests of its students overseas. Indian students, who perform exceedingly well academically, as well in the professional sphere, are an important component of India's 'Soft Power'.
Indian students, on their part, should also explore new destinations, which are trying to open up student visas and employment opportunities and should not go by education consultants.  As India begins to strengthen ties with countries in East Asia and South East Asia, Indian students should explore possible opportunities in countries like Taiwan. It is setting up more education centres in India, establishing exchange programs with Indian Universities. The country's Ministry of Education is also planning a revision to the law according to which talented overseas students may be permitted to work in Taiwan.
Conclusion
Countries which have been preferred choices for higher studies should realise that Indian students have numerous options, and they can not be taken for granted. Not just simpler application procedures and student visas, it is important that there are substantial incentives such as relaxation of work visas. New Delhi on its part needs to be firmer in flagging problems being faced by Indian students, and while strengthening ties with countries there should be a focus on strengthening educational linkages.
Dilemma of Strengthening Democracy in Pakistan
No country can achieve political stability without the active coordination of different state institutions working within their own specified parameters. For a nation to keep moving smoothly on the road to prosperity and maintaining national cohesion, consensus among political forces and other stakeholders is mandatory. History of developed and successful democratic nations is evidence of such instances in which political stability came out as a result of collective national wisdom.
Talking about Pakistan's political dilemma, a few things become very clear that certain impediments had always been there right from the emergence of Pakistan as an independent state. Due to the internal politics in the power corridors, Pakistan was unable to formulate its constitution till 1956. Soon after that, in 1958, as a consequence of a long spell of endless political differences of the politicians in power and related lack of efficiency in handling the government affairs, the very first Martial Law was imposed. As a result the country was ruled by the military General Ayub Khan, although in that period Pakistan was able to achieve high economic growth progress. Since then, Pakistan has faced four martial laws till date.
Apart from these military takeovers and running of the governments by the military leaders for almost thirty years at different times, the elected civilian governments have also ruled the country for about 40 years. It is a popular perception among the majority of masses that the politicians adopt malpractices like nepotism, aristocratic behavior, change of loyalties etc and do not run the government affairs efficiently, which motivates the military leaders to take over the affairs of the country. However, whatever the reason may be, there is no justification to not allow the democracy to strengthen its roots, as according to Pakistan's founding fathers, Pakistan's future lies only in the democracy.
Although not likeable, but perceivably different military leaders took over the governments based on certain grounds, propagated mainly due to the inability of the civilian leaders to govern the country efficiently and their attitude of encouraging corruption, thus, undermining Pakistan's socioeconomic development and its foreign and defence policy objectives. For instance, in 1958, the politicians' inability to govern the diverse two part country inevitably invited Ayub Khan to take over. Similarly, in 1969 when Ayub's presidential democracy failed on some accounts he had to hand over the power to General Yahya Khan.
Again in 1977, when the opposition parties failed to admit the election results and Bhutto was unable to bring the opposing politicians to negotiation tables,  Zia-UL-Haq was motivated to take over, as some politicians, including late Air Marshall (R) Asghar Khan had advised General Zia to take over reins of the government. In 1999, when the then PM Nawaz Sharif sacked General Pervez while he was on the flight from Sri Lanka, back from his visit, in reaction, General Pervez Musharraf ordered a military takeover by alleging PM Nawaz Sharif that he had tried to hijack the PIA plane carrying General Pervez Mushrraf and many other passengers, by ordering that plane to land somewhere else instead of Karachi airport.
Although, elected civilian were governing the country since 2008, in view of various apprehensions the political atmosphere remained ripe with the news stories of the civil-military divide and possibilities of the military take over being there. This situation was there because on most of the national issues and defence and foreign matters both civilian and the military leadership did not seem to be on the same page. However, apprehensions about military's alleged role in the politics are still there, despite the current Chief of the Army Staff's negation stating that the military supports democracy in the country.
Broadly seeing through the efficiency of the civilian political leadership in strengthening democracy by cooperative politics and working on national issues with consensus, the civilian leaders are still not working as per the people's aspirations. Many of our politicians are involved in corrupt practices. Those who declare themselves Mr. clean have not much reliable past. So far, they have not been able to prove through their efficiency that politicians can provide Pakistan with the best form of the government that can make Pakistan a welfare state providing equal opportunities to everybody. Although, it is not an excuse for military powers to intervene in politics. Hence the problem is that how this desired sustainable and durable system will come into Pakistan, because inefficiency and corrupt practices of the politicians still offer chances to the military leaders to take over the government in Pakistan.
It is also a historical fact that Pakistan, because of its ideological mythology and geographical proximity has always been a security state. It has yet to achieve the objective of a welfare state, which is a way to address the present internal and external issues of Pakistan.  Furthermore, the public perception of military institution is as a disciplined, honest and purely nationalistic institution, which majority of our politicians' lack. The supremacy of civil institutions is alright, but to achieve it the political pundits in Pakistan has to prove themselves loyal, honest and men of words and actions. Also, both sides have to recognize each other's constitutional role in true letter and spirit.
Neither military nor political leadership can handle the prevailing issues of Pakistan single handedly. The need of the hour is to cooperate with each other on domestic, defence and foreign policy issues. Since, the foreign policy of any country is the outcome of its internal strength, domestic peace, prosperity and national cohesion leads to a strong and effective foreign policy. This fact needs to be understood by all stakeholders. Hence every institution should remain in its own domain to strengthen government hands to serve the county in all areas, particularly in carrying out socioeconomic development of the country and running of strong foreign and defence policies. In this context, democracy will be only sustained and strengthened if all national institutions work in their own domains and mutually cooperate to maintain a good atmosphere for development of the country.
To avoid future military takeovers, sustain democracy and develop economically, we can also learn from our friendly country, Turkey. Turkey has also suffered such political upheavals in their history, but now they have managed to restrict the influence of each institution to its own sphere. Though, Pakistan's scenario is somewhat different, but things are not as bad as  perceived by some people in Pakistan. As a student of international politics, my personal opinion about the future of Pakistan seems very bright if our politicians follow the guidelines of our founding fathers and military establishment concentrates on its own responsibilities and always gives a helping hand to the civilian governments.
The FATF meeting: Unjustified decision for Pakistan
The threat that loomed over Pakistan since February has finally made an impact and unfortunately it is a negative one. In simpler words, Pakistan has been placed on the FATF Grey list. Optimists say that it is a rude awakening and there is still time to get a hold of matters and prevent the state from falling into the blacklist whereas the pessimists are of the opinion that the decision to sideline Pakistan like this is biased and unjustified. So far the pessimists seem to be on the logical end of the debate.
The FATF is an organization that works to keep a check on Money Laundering activities and Terrorist Financing. Pakistan is not a direct member of the organization, but is associated through the Asia/Pacific group which deals with money laundering. This is why direct impositions cannot be made on Pakistan, but APG and other financial institutions like the World Bank can be pressured not to give loans to Pakistan.
If the case is to be evaluated right from the beginning, then it can be seen that it was interest driven from the very beginning. The decision was not made in the first meeting rather a second round was called in where some members were offered incentives to vote in favor of the decision and the others were conveniently not present. This is proof of the fact that the superpower has made a decision to sideline Pakistan until and unless the state bows down to all their demands and they have gained the support of many states by one way or another. The end result of this was that in June 2018 Pakistan was finally placed on the dreaded Greylist. The injustice is evident from the fact that according to the Money Laundering index formulated by the Basel Institute there are 45 states above Pakistan in terms of money laundering of which none has been mentioned or even discussed to be placed on the FATF greylist. It is clear that the move has an agenda behind it which might be to pressurize Pakistan into following the US orders otherwise there were 45 other states to consider before bringing Pakistan into discussions regarding strategic deficiencies.
As far as Counter Terrorist Financing is concerned, it is nothing more than a mere allegation which is being propagated by the hostile next door neighbour to discredit the state's Nuclear Program. Pakistan is not sponsoring terrorism rather it is battling terrorism on its own soil. This is being done so not to satisfy the USA but for the state's own national security. Something which is a personal concern and a threat to the nation cannot be sponsored by the state thus all these allegations are false.
As wrong and unjust as the decision might be the bottom line is that it has been made and it will have consequences for Pakistan until and unless the state manages to get off the list. The first and most damaging consequence would be the decrease in foreign direct investment. Generally, when a state is put under suspicion of money laundering and sponsoring terrorism, foreign investors become reluctant to invest in the state because of its unstable internal conditions. It is common in the business world to opt for investment in areas with minimum chances of risk. Pakistan, with the label of the FATF grey list automatically becomes less appealing to investors. This is likely to put a strain on the country's financial situation. Furthermore, if Pakistan fails to satisfy the organization in the future, then the FATF is at full liberty to persuade the World Bank and IMF to stop providing loans to Pakistan as well. Considering the mega projects underway in Pakistan like CPEC, foreign investment is an important aspect and any decrease in that would have a negative impact on the state.
Though it should not have been done, but since it is done, Pakistan needs to increase its efforts to change its international image and also build a comprehensive and effective plan to eradicate all issues that put the state in a position to be blamed for such matters.
CPEC: Cause or remedy to Pakistan's debt dilemma?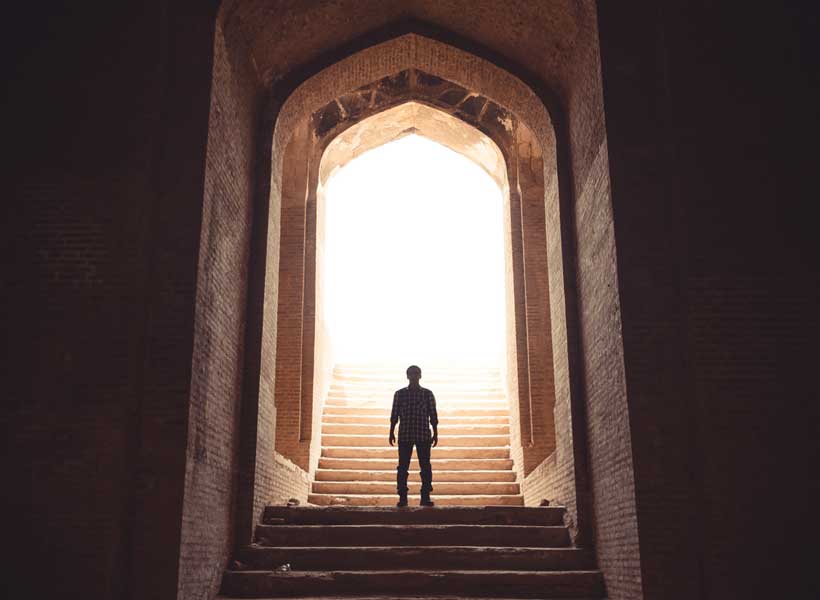 New times, Similar woes
Pakistan's most recent debt and balance of payment crises have come to highlight yet again the continuing fragility of its economic and financial situation. Even despite a considerably improved security situation and a significant rise in its GDP growth rate, Pakistan's current account deficit over the last fiscal year has neared the $16bn mark reducing its Forex reserves by nearly 40pc. This will likely further exacerbate public debt, which currently stands at a staggering 70% of GDP. Add to that the political upheaval of the current  election season; the past few year's narrative of Pakistan emerging  as a key developing market stands in all out jeopardy, as investors both at home and abroad watch with increasing trepidation.
This bodes ominously for the widely publicized China Pakistan Economic Corridor (CPEC), which has over the last few years dominated economic discourse within the country. Having become increasingly intertwined within Pakistan' politico-economic framework, CPEC's detractors and supporters both at home and abroad have hotly debated whether CPEC itself is the cause, or remedy to much of the country's economic and financial troubles.
Warnings of an impending Debt trap
For instance, the widening current account deficit over the last few years has been continually attributed to the huge import costs of machinery and related building materials for CPEC projects currently underway. This was highlighted by the government as necessary given their stance that importing such capital goods was essential to the long-term restructuring and development of the country. This was also the reason used to justify the rampant borrowing undertaken by the government. By issuing sovereign bonds and taking on expensive commercial loans, the government in effect borrowed more in its attempt to curtail dwindling Forex reserves; reserves that were, and are still crucially needed to meet the ever widening current account deficit.
In a similar vein, critics both in and outside of Pakistan have pointed out the potential of CPEC turning into a 'debt trap' for a structurally and financially weak Pakistan. Parallels are often drawn against the Sri Lankan experience of having China fund and build the Hambantota sea port only to have it included as part of a debt-for-equity swap, when low revenues and high liabilities left it unfeasible for the Sri Lankan government to own and operate it. The massive liabilities being incurred on behalf of CPEC projects are often compared to this example.
This is especially true considering Pakistan's increasing reliance on both public and private Chinese banks for financing CPEC related projects. This over-reliance on Chinese funding has in fact extended beyond CPEC projects with the Chinese government repeatedly offering small bailouts to the Pakistani government. The most recent one being the $1 billion emergency loan released at the end of June to help cover Pakistan's unsustainable import bill for the next few months.  Thus as CPEC's detractors have pointed out, there is certainly a growing dependency on Chinese funds that can in turn be used as leverage against Pakistan on the geo-political front.
Age-old cycles of debt induced poverty
On the other hand, despite criticisms identifying CPEC as a potential threat to Pakistan's politico-economic autonomy, it is extremely difficult to argue that the Pakistani economy would be any better off without CPEC. Owing to deep seeded politics and decades old economic structural failings, Pakistan has been unable to mount the sort of economic turnaround seen in the other post-colonial yet newly industrialized Nations of Asia.  This is in spite of the comparisons tinged with nostalgic 'what ifs', which are often drawn against the economies of the East Asian tigers and even China for that matter.
Yet, there has been little if any effort to emulate the export led growth strategies of the above countries backed by a strong industrial and manufacturing sector. In fact, both exports and manufacturing have instead declined over the last few years, serving as the most glaring examples of the Pakistani economy's structural failings. Moving beyond short term measures of financing the deficit through loans and bailout programs, expanding the country's exports is in fact the only viable and sustainable solution to the country's widening Current Account deficit.
This is in contrast to prevailing policy measures that have continued to relinquish the country's politico-economic autonomy to its creditors. The only difference being that policy makers, in light of deteriorating relations with the US over the last few years, have preferred to slowly substitute China for the Bretton Woods institutions as its major source of credit. As has been for decades, the economy's reliance on external funding remains the same even in light of dramatic shifts in the global political economy.
Still, even amidst mounting public debt and new credit lines from Chinese sources, Chinese officials stationed in Islamabad have gone to great lengths to point out that, out of the $19 billion used to finance CPEC projects so far, only 31.6% has comprised of loans to the government in the form of preferential buyer credit. The rest of the financing has been doled out in the form of aid, interest free loans and loans secured by private investors from commercial banks, all of which are mostly outside of Pakistan's debt servicing obligations. Taking into account both ongoing and completed early harvest projects, the same officials have placed the overall burden of CPEC projects at around 10% of the country's overall debt servicing obligations. They too point out that the primary factor behind Pakistan's worsening fiscal and external accounts is more due to its economy's inherent structural limitations and challenges; the same challenges that have plagued Pakistan and the surrounding region for decades.  They argue that it is overcoming these very limitations and challenges that CPEC as a part of the overall vision of the Belt & Road initiative aims to address over the long run in a holistic, sustainable manner.
Of Grand visions and dreams
Coming back to Pakistan' gaping debt crisis in relation to CPEC, it is unlikely that debt under CPEC has played a major role in bringing the economy to its present position. Despite being a slave to geo-political tensions, Pakistan's economy has suffered more from years of mismanagement and structural failings that have moved beyond the security dynamics of the South Asian region.
What CPEC instead does, is offer in concrete terms, a viable chance for the country to prioritize its economy as the basis for its power and influence within the region, in the same way China has done at a global level.  It offers perhaps the only realistic chance for Pakistan to move beyond its Agrarian focus and develop a robust manufacturing sector to help add greater value to its exports. By successfully leveraging the massive investments in energy, transport and communications infrastructure as well as the financial opportunities under corresponding SEZs, Pakistan can use CPEC as an opportunity to break free of its present structural limitations that have so far reinforced the ensuing cycles of debt and poverty.
This however, is only possible if the underlying, decades-old problems of the present debt crisis are correctly identified and remedied in accordance with a sustainable long-term approach. While all of this is unlikely to materialize overnight, policymakers and administrators overseeing CPEC need to re-prioritize the development of long-term sources of revenue, as opposed to the short-term sources of credit that have come to characterize CPEC in day to day politico-economic discourse. If not, then the entire CPEC initiative is reduced to being just another excuse to borrow more funds to keep the economy afloat. This serves neither Pakistani nor Chinese interests in the long run.