Big Data and the new techniques of government political and strategic decision-making
Some considerations on Big Data.
As is now well-known, it is a technology which mainly  deals with collecting, processing and selecting a huge quantity of different data.
As in some Hegel's works, here Quantity immediately becomes Quality. The mass of data and the link between them change – hence also its meaning and use change.
A technology or, rather, a series of technologies joined together, which processes many terabytes (2 at the power of 40 bytes, equivalent to 1,048,576 megabytes) at the same time. A huge amount and, above all, simultaneously. Another type of quantity that is immediately turned into quality.
After the creation of the International Telecommunication Union in Geneva in 2017, still led by the Chinese Houlin Zhao, we have some addition alfacts to evaluate the extraordinary relevance of the Big Data Science.
Meanwhile, just the everyday processing-collection of huge amounts of news allows -also by comparison only – the discovery of many new data and often even of industrial or state secrets.
Moreover, if data can be treated with different chains of meaning at the same time, it will be revealed in all its importance and, often, in roles different from those with which we are used to interpret it.
This is obviously essential to make the economic, financial, political, military or intelligence leaders' analyses and decisions accurate and effective.
Approximately 90% of the data currently present in the world has been generated over the last two years. It seems impossible, but it is so.
Furthermore, every day 2.5 quintillion of new news  (every quintillion is 10 at the power of 13) add to the big data networks alone, but 80% of this mass is non-analyzed and cannot be studied with the usual comparative technologies, whatever the speed with which we employ them.
According to other models for analyzing the global news flows, in 2010 over 1,2 zettabytes – i.e. 10 at the power of 21 bytes, equivalent to a sextillion of bytes – were produced in one year only, while in 2020 a total of 35 zettabytes a year will be produced.
Hence the larger the quantity and the form of big data, the lower our ability to use it, if not with very advanced technologies. However, the larger the quantity of big data, the greater the need to choose the policies to be adopted on the basis of these quantities.
Hence, if the world produces all this data, it is inevitable to consider at least the reason for its huge dimension. Hence even the problems are as big as Big Data.
Just think of environmental and ecological issues or of energy and Internet networks.
It seems almost a paradox, but it is inevitable that nowadays the political, military and strategic decision-making is based on a quantity of news by far exceeding what –  in the best cases – happened in the twentieth century alone.
Governments, however, mainly need the intrinsic predictive ability these new technologies have.
Certainly big data is currently needed – for example – to predict-manage car traffic in large areas and to  organize health, as well as for protection from terrorist attacks or even for environmental protection and protection from natural disasters.
Nevertheless, the Big Data technology is particularly useful for evaluating the development trends of very complex phenomena – trends which become visible and statistically relevant and which are anyway generated only on the basis of huge amounts of data.
However, we are heading for decision-making quantification which is possible, both technologically and ethically, because the huge amount of data collected is anonymous, already structured and, above all, processed for strictly statistical purposes.
With specific reference to military and strategic defense and to intelligence, in particular – which are already the strength of big data technologies – the progress in news gathering stems from the creation of the new In-Q-Tel company "incubator" – at least for the main US intelligence service, namely CIA.
It is the non-profit company which analyzes and later invests in the most technologically advanced projects, or at least in those where there is some relevance for intelligence.
The initial idea for investing in Big Data – at least for the USA and its agencies – was to avoid the most serious mistakes of Human Intelligence (Humint).
As had already happened in Iraq or, previously, in the Lebanon. Still today, however, data is catalogued according to the old system which divides it into structured, semi-structured and non-structured data.
The first class is the one in which each storage element has at least four singular characteristics identifying it. The second class has only some designation features, which are never fully used.
The class of news that currently expands most is obviously that of non-structured data.
Nevertheless the sequence of news to be gathered is more complex: in addition to the typical intelligence collection, there is the operation of cleaning, noting and representing data in such a way that it is readily available for analysis. Furthermore data needs to be processed and specific algorithms to be created, while mechanisms of news similarity must be developed so as to extrapolate  the news  needed, which are probably not known to human users.
A technology known as data mining.
Algorithms also operate to create data collection models for computers, which can continuously teach computers how to refine their search.
This is what is known as machine learning.
Computers learn from a set of data, defined as "examples", in an automatic process called learning – hence they automatically adjust their algorithms so as to attribute values and categories already known to examples not yet classified, without deleting or changing the incoming data.
In more practical terms, the thematic big data collections and the creation of examples can permit the wide use of the  automatic transcription of audio conversations, with a view to making them usable through key words. Then a sentiment analysis can be made through the reactions on social media. Hence mapping the reaction of the population to an event, a stance, a future law or a future trade war.
There is also – among others – the Geofeedia software, another example of sectoral use and machine learning in the Big Data sector, which is a platform enabling analysts to check the social media in geo-localized areas.
In the case of the analytical process, the large "trawlers" of Big Data are mainly needed to define the most probable strategic scenarios in the future or to create more specific and operative working assumptions in the intelligence field, or to analyze the opinion trends of the public and of the debate within the party and Parliamentary ruling classes.
All this is certainly not enough, because the intelligence that matters is like the black pearl or the black swan, or the particular correlation that – if tested within a range of options – creates the most rational choice or, possibly, even the most obvious one for the leadership of an opposing country.
Here the issue does not lie in collecting all the stamps of New Guinea, but to find the penny black that nobody had seen so far.
Nevertheless the analysis of the popular sentiment, or of the most obvious development trends of a social, financial or natural phenomenon, certainly guarantees that these options will be very probable and above all less "polluted" by adverse operations.
Or is this not the case? Indeed, the trolls' actions  are mainly related to the hybrid war and to the great operations of what -at the time of Cold War – was called dezinformatsjia, literally "disinformation" in Russian.
However, while in a pre-IT phase before the world dimension of the World Wide Web, doing disinformation meant targeting a certain sector of the adversary to fill-saturate it with fake news, which would naturally lead to a wrong decision (to be manipulated as enemy's mistake or  incapacity) or to a decision-making block, or to the decision that the Enemy wants you to take. Everything changes, however, with the trolls, which are a result of Big Data.
Trolls are anyway subjects who interact on the Web with the other participants without disclosing their identity.
Hence the trolls always operate with huge amounts of data that shield them from others' sight. They enter the social media of vast user communities and finally react so as not to ever disclose their true nature. They often split and create other trolls.
Hence currently online dezinformatsjia operates with large data sets, such as Big Data, and affects the vast masses of Web users with a view to changing their perceptions, their political action – even on the Web -as well as blocking any reaction in the masses penetrated by an Enemy and, indeed, create a new self-image for them.
Much data, many features with which to hide the new identity of users-adversaries – and the more they are flooded with data, the more they will forget their old identity.
This is the action of a troll in the "hybrid war" and hence  in what we could today define as an automated "mass psychological war".
Currently there is both a symmetrical and opposite relationship between the Big Data of two enemy countries – as in the series of frescoes known as The Allegory of Good and Bad Government, painted by Ambrogio Lorenzetti and hosted in Siena's Palazzo Pubblico.
On the one hand, the Angels ensuring justice – the  typically Aristotelian, "commutative" or "distributive" justice – on the other, the Bad Government, the devilish tyrant who administers cruelty, betrayal and fraud, which are the opposite of the three theological-political virtues of the Good Government.
Hence, in more topical terms, Big Data is an extraordinary equalizer of strategic power – there is no longer small or large country, nor even non-State communities, compared to traditional States, which cannot wage a fight – even invisible to the most – with major powers.
Nevertheless, reverting to the current strategic and technological situation, Big Data will have many unexpected effects, at military and geopolitical levels, that we can summarize as follows: a) all "high" and "low" communication will become mobile and geo-localized social media.
Hence, in the future, intelligence will increasingly deal with the selective dissemination of its data, as well as with their careful spatial-personal determination and with their specification according to areas and receptors.
We will have an increasingly tailor-made intelligence. Furthermore, b) the Big Data challenge is somehow the opposite compared to the old Cold War-style technology.
While, in the past, the data collected ranged from Much to Little, looking for the confidential or secret information that changed the whole geopolitical perspective, nowadays it ranges from Much to Much, because the collection of declassified data – if well-processed – generates confidential news and information that are often unknown even to those who generated them.
Currently the secret is a whole technology, not just a mere datum or fact.
It is a technology changing according to the data it processes, precisely at the moment when it processes it.
Furthermore, c) the future "Big Data" solutions will be modeled and increasingly user-friendly.
They will often be intuitive and hence available also to medium-low level operators in the field.
The old division between "analysis" and "operations" will no longer exist. The true or fake news will be so manifold as to become – as such – war actions.
No longer messages to the ruling classes, but mass signals to the masses or selective operations for individual groups.
Moreover, d) the all-pervasive nature of the Web will be such as to create both new information opportunities and unavoidable "holes" that the Enemy will exploit easily.
Nor should we forget the use of other new technologies, such as laser optical space communications, which will make military and "service" communications safer – although further challenges, such as the new encrypted and adaptable "Internet of things", will already be on the horizon.
In essence, in the intelligence field, Big Data will match  the human operators' analytical potential, thus making them often capable of operating in restricted and selected areas with a speed equal to that of the perceived threat.
A sort of "artisanalisation" of the intelligence Services' analysis, which will incorporate more data from the action field and will be ever less controllable ex-ante by some central political authorities.
Again thanks to the huge amounts of incoming data (or data targeted to the Enemy), there will be vertical integration between strategic analysis and top political decision-making, while both analytical and operational choices will be entrusted to local units, which will see an ever-increasing integration between operators and analysts.
We must not even forget, however, the real military technologies: the analysis of social networks, which can be automated, at least at the beginning, and manipulate both the popular sentiment and the adversary technologies.
Furthermore the automatic update of the weapon systems networks, increasingly integrated via the "Internet of Things", as well as intelligence and the analysis of trends for tactical operations. Finally the activity based intelligence, i.e. a methodology – again supported by IT networks – which allows the analysis of even microscopically anomalous behaviors of the enemy's small patterns of life.
There will be new types of analysis and hence new collections of large (and new) data.
Hence not only Big Data, but new storage for new classes of data.
Moreover, we should not forget a real cultural revolution that all what is very advanced technology will make  absolutely necessary.
Hence, while in the past the intelligence area was well defined and regarded a (not always easy) correct perception of the national interest or the position of one's own stable international alliances, currently – thanks to Big Data -all this becomes not obsolete, but anyway very different from the logic of Nation-States.
Nowadays, for example, the analysis of intelligence Services – at least of the most advanced ones – will be increasingly oriented to the creation-verification of the different fault lines of the opposed public opinions, or to a new sector we could define as "political intelligence", which is no longer just the manipulation of the enemy ruling classes, but not even the current mass dezinformatsjia spread through Big Data.
In the future, I already see the creation of diversified managerial classes from outside, with the distribution of technologies which is allowed or forbidden depending on the geopolitical choices of one or more adversaries. Hence we shall imagine a new intelligence which, unlike what currently happens, plays a role in the determination of the international "value chains" and in the global distribution of work, but above all of the technologies that enhance it.
Everything will take place ex ante and ever less ex post. Nevertheless this implies a transformation of the ruling  classes and hence a profound change in their selection.
How 4chan Radicalizes Youth and Grooms Them Towards Terrorism
The image board was started in 2003 to discuss anime and various other topics but festered into a safe space for hateful rhetoric soon after. In the aftermath of yet another racially motivated mass shooting by a frequent user, its dangers have finally reached the mainstream.
4chan is an extremely unique website. It has been running since 2003, and over the course of almost 20 years, has influenced many internet memes and phenomena. However, in the wake of the European Migrant Crisis in 2015 and the 2016 Presidential Election, it became associated with white supremacy, especially on its /pol/ board. This hateful rhetoric festered, worsening in 2020 during the COVID pandemic and George Floyd protests. 4chan was sprung into the spotlight once again on May 14th, 2022, when a white supremacists livestreamed his massacre of a supermarket.
This attack, fresh in American's minds, led many to question why 4chan is still allowed to exist. This comes after 4chan's rhetoric inspired a 2015 mass shooting in Oregon and its users aided in the organization in the Unite The Right Rally and the January 6th Riots. Clearly 4chan is a hotbed for far-right terrorism. But why is this image board the way it is? The answer lies in its lax moderation of content.
Upon looking at 4chan, you will find it is mostly made up of pornography. However, if you go on the site's /pol/ board, it does not take long to find the kind of rhetoric that radicalized the Buffalo shooter. One particular post I found featured a racist joke at the expense of Black people. Another was praising fighters in the Ukrainian Azov battalion while joking about killing trans people. Yet another post complained about an "influx of tourists" due to the Buffalo shooter, who they insulted with an anti-gay slur. These memes and jokes seem to appeal to a younger, perhaps teenaged audience. It is clear that they are still trying to recruit youth into their ranks even after the tragedy in Buffalo.
The content is, to say the least, vile. The fact that this stuff is permitted and encouraged by not just the userbase (which numbers in the millions) but also many moderators tells us that there is something fundamentally wrong with 4chan. In fact, copies of the livestreamed Buffalo massacre were spread widely on 4chan to the amusement of its userbase.
Many of the users on 4chan are social rejects who feel as if they have nothing to lose. They feel unaccepted and alienated from society, so they turn to 4chan. Many harmful ideologies, such as White supremacy and incel ideologies, seem extremely validating for these dejected youth. Young, socially alienated men, who make up the majority of 4chan's userbase, are also among the most vulnerable demographics for radicalization.
What can we do to prevent further radicalization of youth and deradicalize those already affected by harmful rhetoric? First of all, we need to either heavily regulate 4chan or have it shut down. There is no space on the internet for this kind of hatred or incitement to commit horrific acts like what happened in Buffalo. For those already radicalized, we need to perform a campaign of deradicalization among those affected by this rhetoric. But how can this be done?
4chan prides itself on anonymity, so it is difficult to figure out who uses it. Thus, education on radicalization and identification of propaganda is vital. This education should focus on adolescents mostly due to their predisposition towards radicalization when exposed to hateful rhetoric. While White supremacy must be emphasized, other forms of radicalization should be mentioned as well such as Jihadism and other forms of ethnic supremacy. Finally, tolerance must be fostered among all people, not just those at risk of becoming groomed into terrorism.
The age of 4chan has spawned many humorous memes, but it has since become a hotbed for hatred and terrorism. Since memes are able to convey dangerous ideas, websites like Reddit and Facebook need to be heavily regulated to prevent the dissemination of dangerous misinformation. It is unlikely that 4chan will ever moderate itself, as lack of strict moderation is its defining feature. Thus, it has overstayed its welcome and no longer has a place in today's information-driven society.
New ISIS Strategy and the Resurgence of Islamic State Khorasan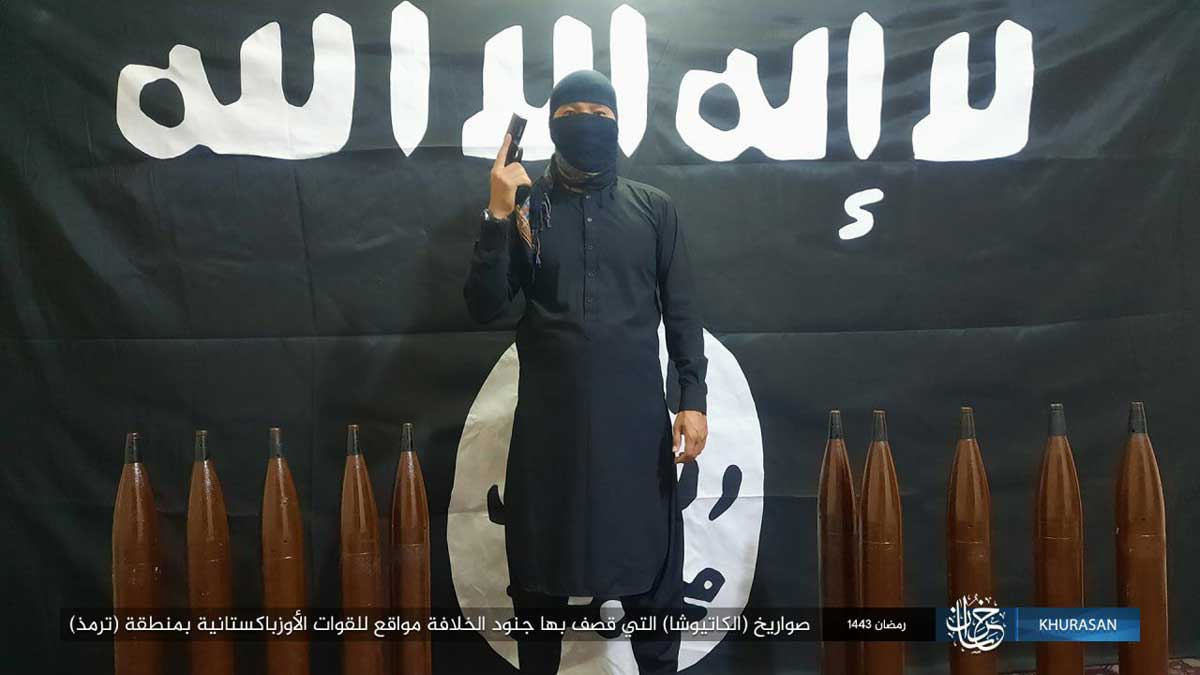 Unlike Abu Ibrahim al-Hashimi al-Qurayshi, the second late leader of ISIS, who was derided as a "secluded paper caliph" and "an unknown nobody" for his relative anonymity and non-publicity, the new caliph of the Islamic State, Abu al-Hassan al-Hashimi al-Quraishi, has apparently launched a new strategy to strengthen linkages to regional wilayahs (provinces) and boost the group's global presence.
Indeed, during his short time leading the group (31 October 2019 – 3 February 2022), Abu Ibrahim al-Qurayshi never publicly addressed his followers, which negatively affected the coordination of the activities of Islamic State-Central (ISC) and its regional branch of the Islamic State Khurasan Province (ISKP). Although his killing during a US counterterrorism raid in northwest Syria in early February was a major blow to the global jihadi organization, the change in leadership nevertheless provided it with new opportunities to update its command-and-control, recruitment and propaganda campaign.
Predictably, Abu al-Hassan al-Hashimi al-Quraishi, the new ISIS overall leader, sees his historical role not only in ensuring the Caliphate's continuity and avoiding its potential fragmentation but also in establishing a more direct and consistent command line between its core in Iraq and Sham and its Central and South Asian affiliates.
The new strategy of the Islamic Caliphate not only gave a new impetus to its Khorasan offshoot waging a holy jihad in post-American Afghanistan against the Taliban but also opened a new front line against the post-Soviet Central Asian regimes. Indeed, the analysis of ISKP activities revealed that the proclamation of Abu al-Hassan al-Quraishi as the new Caliph and the launch of a new campaign "Revenge Incursion for the Two Sheikhs" increased the combat capability of IS Uzbek and Tajik fighters, as well as strengthened the coordination of local language and IS-Central propaganda machines.
Notoriously, on April 17, ISIS launched the new campaign "Revenge Incursion for the Two Sheikhs" to avenge the deaths of the former ISIS leader, Abu Ibrahim al-Qurayshi, and his official spokesperson, Abu Hamza al-Qurashi, who were killed in a US raid in February in the northwest Syrian town of Atmeh. In his recent audio address, Islamic State's new spokesman Abu-Omar al-Muhajir called on the Caliphate warriors to avenge the deaths of the former ISIS leaders by "painfully striking" the enemies of "al-mujahideen" and saying that if they kill, they should "kill by many." This call was made to the group's followers worldwide and asked them to remain patient, but also be ready when the "war" begins. Al-Muhajir called to expand the campaign "Revenge Incursion for the Two Sheikhs" to the territory of US, Europe and Central Asia, urging Muslims living there to follow the lead of past "lone wolves" who conducted operations that "filled with horror." He asked them to repeat "lone wolf" operations by stabbing, attacking, and ramming, and drawing inspiration from recent attacks in Israel.
ISKP Threat to Central Asia
Among the first to support the Islamic State's new 'global offensive' campaign were ISKP Uzbek and Tajik jihadists challenging the new Taliban government and dreaming of overthrowing the 'Taghut (idolaters) regimes' in Central Asia. Thus, inspired by the new Caliph's new strategy, for the first time in the history of the Islamic State, they managed to conduct a transnational jihadi operation from Afghanistan to the territory of Uzbekistan and Tajikistan.
Initially, on April 18, 2022, the ISKP fired ten rocket salvos into the territory of Uzbekistan, which was successfully exploited by the Uzbek-speaking regional jihadi media and IS-Central's propaganda resources as evidence of the opening of a "second front" in the Central Asian direction. Expert assessments clearly observed the good coordination between the IS-Central's media and ISKP's local jihadi mouthpieces, both in terms of Islamic ideological content and hierarchical sequences.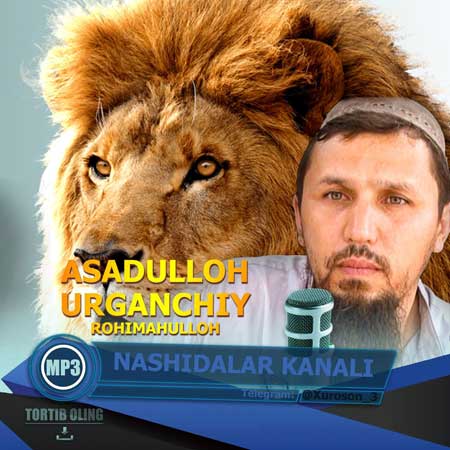 The Islamic State-Central's Amaq News Agency reported that "Mujahedeen of the Caliphate have fired 10 Katyusha rockets at a murtad (apostasy) Uzbekistan's military base in the border town of Termez." The ISIS central media wing also released a photo and video of the projectiles to back its claims. Another IS-Central's weekly al-Naba newsletter also widely covered the topic of rocket attacks by detailing how the projectiles were fired from Afghan territory on the Central Asian nation.
Following IS-Central official news agencies reports, IS-Khurasan Willayah's local media outlets, such as Al-Azaim Foundation and Khurasan Radio, the Uzbek-language Xuroson Ovozi (Voice of Khurasan), Tavhid Habar (Tawhid News), Tajik-language Telegram channels Mujahideen of the Caliphate and The Army of the Victorious Nation published a series of audio, video and text messages in Uzbek and Tajik detailing the goals, causes, and consequences of the rocket attack. In particular, Al-Azaim Foundation glorified the rocket attack as "the heroism of the brave lions of Allah Almighty punishing the corrupt army of the murtad Uzbek government."
The ISKP media outlets were extremely outraged by the Uzbek government's denial of the rocket attack, claiming that nothing had landed on their territory. In response, pro-ISKP Uzbek, Tajik and Russian Language Telegram channels re-posted IS-Central's statement, photos, videos of the attacker and a map marked with the possible rocket impact location in Termez.
Central Asian Salafi-Jihadi experts' attention was drawn to a 24-minute audio address of Khuroson Mujahid, the leader of ISKP Uzbek group, whose speech style and ideological views strongly resembled the late ISIS chief strategist Abu Mohammed al-Adnani. His speech revealed that the ideological vision of ISKP Central Asian jihadists, staunch followers of Takfiri Salafism, is in line with the Islamic State's global agenda. He considers democracy to be the religion of "murtad states" of Central Asia, the Taliban government and Pakistan. He believes that due to committing shirk (idolatry), deviating Allah and doubting Tawheed (God's Oneness), the leaders of taghut countries should be killed.
Considering Khuroson's oratorical skills, Takfiri persuasion and ideological savvy, it is quite possible that the ISKP recruitment and incitement campaign will intensify in Central Asia in the near future. Obviously, the engagement between IS-Central and ISKP in the military, media and ideological directions reached a new level in the more permissive operating environment of post-American Afghanistan.
On May 7, the ISKP carried out a second rocket attack, this time into Tajikistan. According to the Central Media Office (Diwan al-I'lam al-Markazi) of ISIS, "Caliphate's fighters fired seven rockets from the Khawaja Ghar district of Afghanistan's Takhar Province towards the Tajik military base near the city of Kulob." The rocket attacks on the territories of Uzbekistan and Tajikistan for three weeks nevertheless mark a clear escalation by ISKP Central Asian foreign fighters from just hostile anti-five post-Soviet "murtad governments" rhetoric to direct militant action.
Notably, the methods of media coverage of both attacks and the engagement between IS-Central and ISKP's local media resources were clearly similar. The algorithm of their actions was in line with the new ISIS strategy. Thus, IS-Central posted a brief information about the rocket attacks with video and photos, then the Tajik, Uzbek and Pashto-language local media resources of ISKP glorified the "warriors of Allah". The Uzbek-language pro-Islamic State Telegram channels Islomiy Maruza Davat Guruh, Khuroson Ovozi, Tawheed news, the Tajik-language Telegram channel of Ulamoi Rabboni (إنَّ اللّٰهَ مَعَنَا) actively propagated ISKR rocket attacks, undermining the image and credibility of the military potential of Tajikistan and the Taliban.
These Central Asian pro-IS media resources, supported by IS-Central propaganda bodies and comprised of a constellation of official branch outlets, regional pro-ISKP groups, and grassroots supporters have become a prominent voice aggressively impugning the Taliban's reputation in the global jihadi world. Such method makes it possible to preserve the hierarchical structure and maintain a uniform media strategy of the global jihadi group. This reflects that after the fall of the Caliphate and a series of dramatic losses of its leaders, ISIS has learned a bitter lesson and is now moving from centralizing power to strengthening its wilayahs.
Apparently, the ISKP seeks to broaden its appeal in Central Asia both through increasing cross-border attacks against Afghanistan's neighbors and ramping up the production, translation, and dissemination of propaganda directed at Uzbek, Tajik, and Kyrgyz communities in the region. These rocket attacks and ISKP's propaganda campaigns targeting Central Asians for recruitment are any indicators, the group has become a serious jihadi power challenging not only the Taliban government, but also the post-Soviet authoritarian regimes. Through its Uzbek, Tajik and Pashto-language Telegram channels, the ISKP is conducted an unprecedented activity to recruit Central Asian jihadi groups affiliated with al Qaeda and the Taliban, as well as new radical Islamists from the Fergana Valley.
Future of ISKP Central Asian Jihadists
Obviously, the ISKP is exploiting the US military withdrawal from the region and the Afghan Taliban's deviation from the hardline jihadi concept by successfully portraying their government as a Pashtun ethno-nationalist organization rather than a bona fide Islamic movement.
In conclusion, it is to be expected that the ISKP will actively capitalize external operations to undermine the legitimacy of the Taliban government, which assured the US and Central Asian neighbors not to allow Afghan soil to be used to attack Afghanistan's neighbors. Strengthening cross-border rocket attacks has already raised the morale of ISKP fighters and consolidated its support base.
Thus, the new Islamic State's strategy to strengthen its offshoots in its provinces is quite capable to reestablish its positioning in the broader global jihadi movement, which we see in the example of IS-Khorasan Province.
How Memes Can Spread Dangerous Ideas
Internet memes are an excellent way to send powerful messages to millions of people. But what happens when they are used for malicious purposes?
Memes have been a means of transmitting messages for centuries, proliferating immensely in recent decades due to their mass proliferation through the internet and their ability to broadcast messages to a massive audience. They have quite a bit of cultural significance and can be based on almost anything, provided they achieve viral status. However, memes have been subject to abuse by malicious groups and actors.
From the Blue Whale Challenge, an internet challenge that resulted in multiple suicides worldwide, to terrorist organizations like ISIS, which use internet memes to recruit young people, memes can be used for malicious purposes. Even toxic subcultures like MGTOW serve as a pipeline towards the incel movement. Indeed, such male supremacist organizations are not strangers to using memes and viral media to propagate their ideas and recruit young men and boys to their cause. In fact, one influencer, who goes by Sandman MGTOW, often posts such misogynistic memes and videos on his Twitter and YouTube channel.
These kinds of memes are easily identifiable by their bias towards a specific issue and their often-political message. One great example of a meme that has been subject to abuse by malicious actors is Pepe the frog. Based on a character by Matt Furie, this meme was abused by the alt right, being depicted as controversial figures such as Adolf Hitler and Donald Trump. The meme was so badly abused by these far-right actors that it was listed as a hate symbol by the ADL.
Memes have also influenced major world events like the 2016 election in the United States and the Arab Spring revolutions in the early 2010's, which garnered immense media attention through the use of internet memes and viral media. This shows that memes can have the power to influence elections (albeit slightly) and topple oppressive regimes. Being a powerful tool for spreading information, there is also the use of memes for spreading misinformation.
The COVID-19 pandemic mediated a sizeable but modest anti-vaccine movement in countries like the United States, Canada, and Germany. These anti-vaxx groups used social media like Facebook and Reddit to spread memes full of misinformation and pseudo-science It can also be argued that memes were effective tools in spreading misinformation around the elections of 2016 and 2020 in the United States. Memes, while powerful, can be used by malicious actors such as far-right groups and anti-vaxx groups to peddle false information. This has contributed to the US having a COVID death toll of over one million, higher than most other countries worldwide.
The world has progressed quite a bit in the information age. People are able to communicate ideas with millions of people worldwide in seconds. The proliferation if information has never been more efficient in history. That is why the threats that arise from the mass proliferation of memes and viral media are so dire. As was seen during the 2016 and 2020 US elections, COVID, and Arab Spring, memes can be spread to convey messages that can change nations, affect millions (perhaps even billions) of people, and topple dictators. It has become possible for people to change the course of history with a single tweet or a single meme on Reddit or Instagram going viral.
What can we do to stem the massive proliferation of memes that serve to recruit people into dangerous organizations and fill their minds with misinformation? The answer lies in how we confront our biases and how we detect misinformation. People need to be informed about how they can detect bias and propaganda, in addition to using independent fact-checking services. By identifying propaganda from malicious actors and misinformation from online groups, we can stop the spread of dangerous memes before they proliferate.