US- North Korea talks: A role model for Pakistan and India?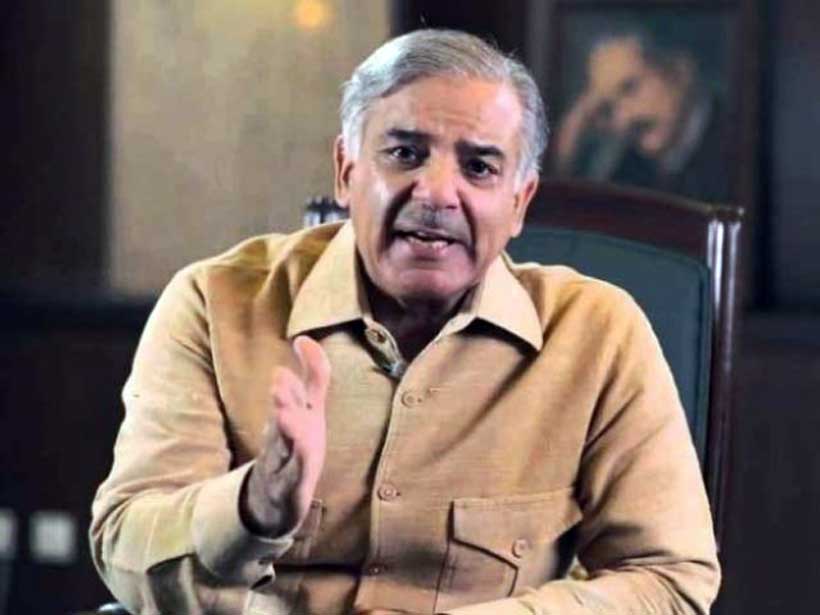 Shahbaz Sharif — Former PM Nawaz Sharif's younger brother, current PML-N President, Former CM of Punjab (Pakistan) and the party's Prime Ministerial candidate for the general election — while reacting to the meeting between US President, Donald Trump and North Korean leader, Kim Jong Un, stated that India and Pakistan should seek to emulate both countries, and explore the possibility of resuming dialogue.
Tweeted Shahbaz Sharif: 'The US and North Korea talks should be a role model for Pakistan and Indian. If they can return from their previous hostile positions of attacking each other, Pakistan and India can also resume composite dialogue,'
Shahbaz, an astute politician and a capable administrator has generally refrained from commenting on India. More so, after his elder brother, had got into trouble after his remarks on the Mumbai attacks In an interview to Dawn, the former PM had said:
'Militant organisations are active. Call them non-state actors, should we allow them to cross the border and kill 150 people in Mumbai".. Why can't we complete the trial?'
Nawaz Sharif drew flak not just from the National Security Committee (which includes top civil servants and defense officials). NSC issued a statement, saying:
'The participants observed that it was very unfortunate that the opinion arising out of either misconceptions or grievances was being presented in disregard of concrete facts and realities. The participants unanimously rejected the allegations and condemned the fallacious assertions.
Some parliamentarians of the PML-N, also said that Sharif's remarks were 'inappropriate'. They had to be assuaged by Shahbaz
What are the precise implications of Shahbaz's statements at this time?
Shahbaz Sharif's statement is significant because the Pakistan Army Chief Qamar Javed Bajwa has sought to extend an olive branch to India via his statements — though the ground situation across the LoC has not witnessed a significant change .
Shahbaz Sharif on his part is seeking to send the signal, that he is all for a better relationship with India, and this will go down well with large sections of the population in Punjab (this includes not just members of Civil Society, but the business community as well). As Chief Minister of Punjab (Pakistan), he had visited India (December 2013), and met with then PM, Dr Manmohan Singh, while also visiting his ancestral village Jatti Umrah in (Punjab, India). Shahbaz had also attended the inauguration of the Integrated Check Post at Attari in April 2012. Shahbaz has sought to strengthen people to people as well as economic ties with Indian Punjab.
In 2017, when both Punjab's and North India was engulfed in smog, Shahbaz had also written to his counterpart in Indian Punjab, Captain Amarinder Singh,  seeking a mechanism to tackle the issue of smog, as well as environmental pollution.  Said Sharif, '..Let us join hands for securing a prosperous future for the people of our two provinces,"
At the same time, in his recent tweet, Shahbaz also raised the Kashmir issue, and does not want to appear excessively soft or a 'sell-out'. Especially, vis-à-vis the hardliners and the military. Shahbaz Sharif had tweeted:
'If the United States and North Korea can return from the brink of a nuclear flashpoint, there is no reason why Pakistan and India cannot do the same, beginning with a dialogue on Kashmir whose heroic people have resisted and rejected Indian occupation.
In April 2018, at a rally Shahbaz had raised the Kashmir issue, saying '..we will make Kashmir part of Pakistan,"
Fourth, Shahbaz wants to ensure, that the PML-N sets the agenda of the election campaign with this statement he has also ensured, that PTI will need to make its stance on ties with India clear
Mixed signals from Imran Khan
Imran Khan has so far given mixed signals, on many issues including ties with India. Khan has attacked Sharif's for being soft on the Kashmir issue, and stated that he will be far more vocal and raise the issue on International Forums. At a rally in 2016, the  Pakistan-Tehreek-E-Insaaf PTI Chief and former cricketer stated:
"Human rights are being trampled in Kashmir…And no matter what, we will support Kashmiris morally and politically.
Imran Khan also accused Sharif of having a close rapport with Modi and bartering away Pakistan's interests in the process. The PTI Chief has also sought an enquiry into Nawaz Sharif's 'business interests' in India on more than one occasion.
On the other hand on occasions, Khan has spoken about the need for improving India-Pakistan ties. Interestingly, during a visit to India in December 2015, Imran had called on Modi, and claimed to have had a constructive conversation on bilateral issues.
Conclusion
What is clearly evident is that Shahbaz, a consummate politician, will essentially follow his brother's approach of wanting to improve ties with India, while not ruffling feathers with the Pakistan army. Shahbaz, also wants to send a message to both the opposition (especially the PTI) and the establishment (Pakistan military and ISI). While the message to the PTI, is that he will not allow it to set the agenda for the election.  To the establishment, Shahbaz Sharif's message is that he is ready to work with them, but will not play second fiddle.
Afghan-owned peace process only solution to war in Afghanistan
America's top military commander in Afghanistan, John Nicholson, sent regional observers into a tizzy with his comments on Monday that the United States was ready to join direct negotiations with the Taliban. He later retracted his statement, apparently under pressure, saying his words were "mischaracterized."
So what does the US actually want in Afghanistan? Is it in favor of direct talks with the Taliban or does it want the process to be Afghan-led and Afghan-owned? Is Trump frantically looking for an escape route from the 17-year-old war that has been a complete disaster or he wants to inflict more misery on the poor, hapless, and war-weary Afghans?
Just a few days ago, on an unannounced trip to Kabul, the US Secretary of State Mike Pompeo said the Trump administration was prepared to "support, facilitate and participate" in peace talks between the Afghan government and the Taliban. However, he hastened to add that the process will be Afghan-led.
Did the position of US on Afghan peace process change so dramatically in less than a week or was Nicholson simply not aware of it when his tongue apparently slipped? "Our Secretary of State, Mr. Pompeo, has said that we, the United States, are ready to talk to the Taliban and discuss the role of international forces," he said during a visit to southern province of Kandahar.
Taliban, who refuse to recognize the legitimacy of government in Kabul, have always insisted on holding direct deliberations with Washington. And Washington has insisted that the Afghan government should directly engage with the Taliban. Nicholson's statement, which he said was 'mischaracterized',marks a significant shift in the US policy in Afghanistan. It shows respect to the Taliban leadership and disrespect to the elected government in Kabul.
As expected, a spokesperson for Taliban's political office in Qatar was in a celebratory mood. "This is what we wanted and were waiting for – to sit with the US directly and discuss the withdrawal of foreign troops from Afghanistan" he was quoting saying. The group has repeatedly demanded lifting of travel embargo on Taliban leaders by UN and unconditional withdrawal of foreign forces from Afghanistan. So will the US-led coalition concede to the demand that foreign forces must withdraw from the battle-scarred country?
Afghan President Ashraf Ghani, who has faced blistering criticism at home and abroad for failing to contain violence, has been desperately wooing the Taliban to join Afghan-led and Afghan-owned talks. A breakthrough was expected when the two parties observed an unprecedented three-day ceasefire on the festival of Eid this year. But, all hopes were dashed when the insurgent group refused to extend the ceasefire and went back to the frontlines of war.
Ghani, however, has not given up. On Monday, in an interview with RFE/RL, he dismissed the Taliban's rejection of his offer of peace talks, suggesting that the insurgent group can still be persuaded to come to the negotiating table. "It's like when you ask someone's hand in marriage and the family of the bride says no several times [before relenting]," said the economist-turned-president, sounding clearly over-optimistic. He strongly favors talks that are Afghan-led and Afghan-owned.
The government in Kabul, which depends heavily on the funding from its international partners, has been rendered weak and inefficient. Critics believe that the Ashraf Ghani government, which was formed as a result of power-sharing dealbrokered by then U.S. Secretary of State John Kerry in 2014, does not take its own decisions. A shadow of Washington hangs overhead.
So, although Nicholson has retracted his statement, if the US actually plans to hold direct talks with the Taliban, the legitimacy of the Ashraf Ghani-led government in Kabul, which is already under fire, will be further eroded. The general sense in Afghanistan is that the peace process should be Afghan-led and Afghan-owned. Americans cannot talk to the Taliban on behalf of the people of Afghanistan.
Why Afghans cannot trust Americans is pretty clear. America has never been the well-wisher of Afghanistan. It invaded Afghanistan in 2001 not to overthrow the Taliban regime and bring peace to the war-torn country, but it basically sought to neutralize the masterminds of 9-11 attack, who the hawks in Washington believed were hiding in the mountains of Afghanistan. Then, on the pretext of 'war against terrorism', Americans turned Afghanistan into another Iraq, another killing field, another failed experiment. And the innocent blood continues to flow in the streets of Afghanistan.
Today, after 17 years of war and trillions of dollars, the government in Kabul controls 229 of Afghanistan's 407 districts, and the Taliban controls and yields influence in 59. The remaining 119 districts are contested, according the Office of the Special Inspector General for Afghanistan Reconstruction (SIGAR). This is the legacy of America and its allies in Afghanistan.
But, importantly, the involvement of America in Afghanistan did not begin in 2001. They fought against Russians in Afghanistan in 1980s and played a key role in the birth of the Taliban. Most of the top-notch Taliban and Al Qaeda leaders were on the payroll of CIA before the tables turned.
Since 2001, Americans have been fighting against the same 'warriors' they once patronized. They did same in Iraq, supporting Saddam Hussain in all his horrendous war crimes and eventually getting him killed. They did exactly the same to Osama Bin Laden, who was once a close ally of CIA in Afghanistan.
So, the idea of America-led direct talks with the Taliban inspires no hope. The devil cannot be trusted. For the final political settlement, the peace process has to be Afghan-led and Afghan-owned and important regional players like India, Pakistan, Iran, Russia and China must be roped in. Otherwise, it is an exercise in futility.
First published in our partner MNA
A double-edged sword: China and Pakistan link up with fibreoptic cable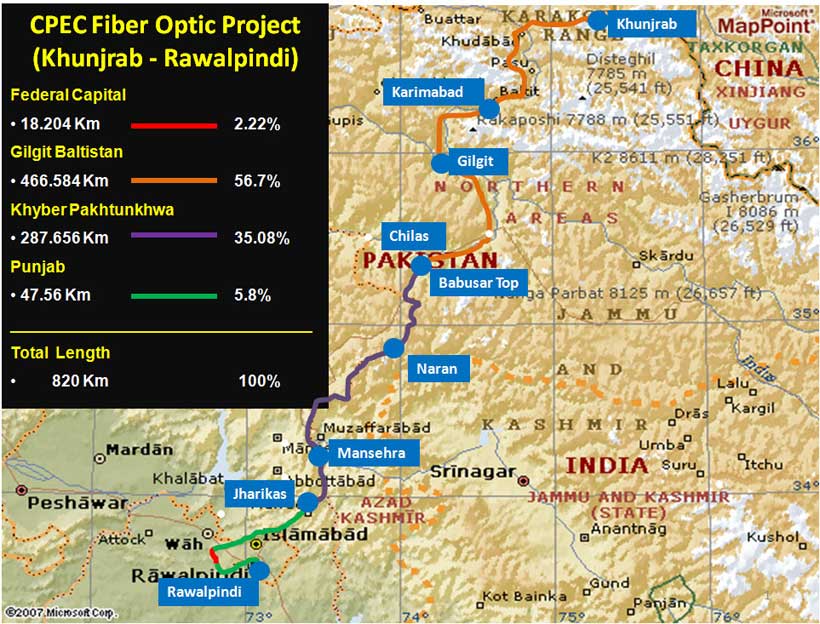 This month's inauguration of a fibreoptic cable linking Pakistan with China could prove to be a double-edged sword. Constructed by Chinese conglomerate Huawei Technologies Co., Ltd, the cable is likely to enhance both Pakistan's information communication technology infrastructure as well as the influence of Chinese authoritarianism at a moment that basic freedoms in Pakistan are on the defensive.
The $44 million, 820-kilometre underground Pak-China Fibre Optic Cable links Rawalpindi with the Chinese border at Khunjerab Pass and is backed up by a 172-kilometre aerial cable. A second phase of the project is likely to connect to the port of Gwadar in Balochistan, a key node in China's US$ 50 billion plus infrastructure-driven investment in the South Asian state, dubbed the China Pakistan Economic Corridor (CPEC).
The cable is expected to provide terrestrial links to Iran and Pakistan and serve as a conduit to the Middle East, Europe and Africa through hook ups with submarine cables.
The inauguration of the cable came days after China launched two satellites for Pakistan from the Jiuquan Space Center in Inner Mongolia, to provide remote sensing data for CPEC.
The satellites are expected to monitor natural resources, environmental protection, disaster management and emergency response, crop yield estimation, urban planning and provide CPEC-related remote sensing information.
The prominence of Pakistani military officers, including General Qamar Bajwa, Pakistan's top military commander and Major General Amir Azeem Bajwa, the head of the Special Communications Organisation (SCO), at the inauguration underlined the cable's strategic and potentially political importance.
Pakistan's military sees the cable as a way of ensuring that the country's in and outbound traffic does not traverse India. Major General Bajwa told lawmakers last year that the current "network which brings internet traffic into Pakistan through submarine cables has been developed by a consortium that has Indian companies either as partners or shareholders, which is a serious security concern."
The key to the cable's potential political significance lies buried in the Chinese-Pakistani vision that underlines CPEC against the backdrop of Chinese concern about the messiness of Pakistani politics and the People's Republic's support of what it sees as the behind-the-scenes stabilizing role of the country's powerful military.
A leaked draft outline of the vision identified as risks to CPEC "Pakistani politics, such as competing parties, religion, tribes, terrorists, and Western intervention" as well as security. "The security situation is the worst in recent years," the outline said.
The vision appears to suggest addressing security primarily through stepped up surveillance  based on the model of a 21st century Orwellian surveillance state in parts, if not all of China, rather than policies targeting root causes and appears to question the vibrancy of a system in which competition between parties and interest groups is the name of the game.
The draft linked the fibreoptic cable to the terrestrial distribution of broadcast media that would cooperate with their Chinese counterparts in the "dissemination of Chinese culture." The plan described the backbone as a "cultural transmission carrier" that would serve to "further enhance mutual understanding between the two peoples and the traditional friendship between the two countries."
Pakistan's Ministry for Planning, Development, and Reform said at the time that the draft "delineates the aspirations of both parties"
The cable's facilitation of aspects of the Chinese surveillance state and soft power strategy occurs in a country in which feudal and patronage politics dominate the countryside and the military has sought to severely curb media coverage in the run-up to elections scheduled for July 25.
"Democracy has become a terrifying business in the villages of Pakistan. Elections might change the federal and state governments, but the feudal and punitive power structures in the countryside don't change. The feudal lords offer allegiance to the new ruler and continue to oppress the poor villagers," said Ali Akbar Natiq, a scholar, poet and novelist who returns every two weeks to his home district of Okara in Punjab, in an article in The New York Times.
The media crackdown involves censorship of TV channels, newspapers and social media, including preventing the distribution of Dawn. An English-language newspaper, Dawn was established by Pakistan's founder Mohammed Ali Jinnah before the 1947 partition of British India, as a way for Muslims to communicate with the colonial power.
Cable operators were advised to take Dawn's TV channel off air, advertisers were warned to shy away from the paper while its journalists were harassed. Other journalists and media personalities have been kidnapped or detained by masked men believed to be linked to military intelligence.
Columnist and scholar S. Akbar Zaid said last month that he was advised by Dawn that the paper could no longer publish his column "because of censorship problems that they are facing with regard to the military and its agencies. They say that the threats are very serious," Mr. Zaid said.
Daily Times journalist Marvi Sirmed reported that her home was burgled and ransacked last month. The intruders took her computers, smartphone, and her passport as well as those of members of her family but left valuables such as jewellery untouched.
Pakistan's military has denied cracking down on the media although it conceded that it was monitoring social media.
Bloggers, including well-known journalist Gul Bukhari, are among those who have been detained and released in some cases only weeks later.
A guard in a detention centre where five bloggers were held last year for three weeks, alongside ultra-conservative militants, told his captives:, according to one of the detainees: "You are more dangerous than these terrorists. They kill 50 or 100 people in a single blast, you kill 600,000 people a day," a reference to the 600,000 clicks on the bloggers' Facebook page on peak days.
In an editorial published after months of harassment Dawn charged that "It appears that elements within or sections of the state do not believe they have a duty to uphold the Constitution and the freedoms it guarantees. Article 19 of the Constitution is explicit: 'Every citizen shall have the right to freedom of speech and expression, and there shall be freedom of the press.' The 'reasonable restrictions' that Article 19 permits are well understood by a free and responsible media and have been consistently interpreted by the superior judiciary."
The paper went on to say that Dawn "considers itself accountable to its readers and fully submits itself to the law and Constitution. It welcomes dialogue with all state institutions. But it cannot be expected to abandon its commitment to practising free and fair journalism. Nor can Dawn accept its staff being exposed to threats of physical harm."
At the bottom line, Pakistan's new fibreoptic cable promises to significantly enhance the country's connectivity. The risk is that visions of Chinese-Pakistani cooperation in the absence of proper democratic checks and balances threaten in Pakistan's current political environment to undermine the conditions that would allow it to properly capitalize on what constitutes a strategic opportunity.
India Ranked at Top as the Most Dangerous Country for Women
Thomson Reuters Foundation in its recent survey released on June 26, 2018 ranked India as the most dangerous country in the world for women.
More than 500 global experts on women's issues took part in a survey covering areas such as healthcare, discrimination, cultural traditions, sexual and non-sexual violence and human trafficking. Not enough was being done to tackle the dangers women faced, they said. India was ranked fourth in a similar study conducted in 2011.
Afghanistan and Syria were ranked second and third in the study, followed by Somalia and Saudi Arabia. The only western nation in the top ten was the USA. The foundation said that this was directly related to the #MeToo movement
According to government data gathered in the study, crimes against women in India rose by more than 80 per cent between 2007 and 2016. Nearly 40,000 rapes were reported in 2016, despite a greater focus on women's safety after the fatal gang rape of a student in Delhi in 2012 that prompted nationwide protests and led to tougher laws against sexual abuse being introduced.
India recorded 539 cases of sexual harassment in the workplace in 2016, 170 per cent from 2006, a report from last year suggested. However, campaigners have said that those figures are only the tip of the iceberg; a 2017 survey by India's National Bar Association found that nearly 70 per cent of victims did not report sexual harassment.
Manjunath Gangadhara, an official at the Karnataka state government, said: "India has shown utter disregard and disrespect for women. Rape, marital rapes, sexual assault and harassment, female infanticide has gone unabated. The fastest-growing ecnomy and leader in space and technology, is shamed for violence committed  against women."
Some observers pointed out that the study, while it took in wider streams of figures, was primarily based on opinion.
Upasana  Mahanta, of Jindal Global University in Delhi, told The Times: "I'm not sure that India is any more dangerous now than it was six years ago. In terms of progress, having only legal provisions  will not make the difference. Most studies show that women in India are mostly victims of violence from their partners or family members. Which shows they are hurt because they are women, regardless of cultural, economic or social factors. Women are basically being put in their place through violence."
In the past year several prominent rape and murder cases involving children have led to the introduction of the death penalty for those convicted and speedier trial process for violence against females.
The Ministry of Women and Child Development declined to comment on the survey results, said the Thomson Reuters Foundation, the news network's philanthropic arm.