Israel adopts abandoned Saudi sectarian logic
Amid ever closer cooperation with Saudi Arabia, Israel's military appears to be adopting the kind of sectarian anti-Shiite rhetoric that Saudi Crown Prince Mohammed bin Salman is abandoning as part of a bid to develop a national rather than a religious ethos and promote his yet to be defined form of moderate Islam.
The Israeli rhetoric in Arabic-language video clips that target a broad audience across the Middle East and North Africa emerged against the backdrop of a growing influence of conservative religious conscripts and officers in all branches of the Israeli armed forces.
The clips featuring army spokesman Major Avichay Adraee were also designed to undermine support for Hamas, the Islamist group that controls the Gaza Strip and backed recent mass anti-Israeli protests along the border with Israel, in advance of a visit to the Middle East by US peace negotiators Jared Kushner and Jason Greenblatt.
The visit could determine when US President Donald J. Trump publishes his long-awaited 'art of the deal' proposal for a resolution of the Israeli-Palestinian conflict that despite Israeli and tacit Saudi and United Arab Emirates backing is likely to be rejected by the Palestinians as well as those Arab states that have so far refused to tow the Saudi line.
Saudi Arabia and the United Arab Emirates, in tacit cooperation with the Palestine Authority on the West Bank, have adopted a carrot-and-stick approach in an as yet failed bid to weaken Hamas' control of Gaza in advance of the announcement of Mr. Trump's plan.
Citing a saying of the Prophet Mohammed, Major Adraee, painting Hamas as an Iranian stooge, asserted that "whoever acts like a people is one of them… You (Hamas) have officially become Shiites in line with the Prophet's saying… Have you not read the works of the classical jurists, scholars…who have clearly warned you about the threat Iranian Shiism poses to you and your peoples?"
In a twist of irony, Major Adraee quoted the very scholars Prince Mohammed appears to be downplaying. They include 18th century preacher Mohammed ibn Abdul Wahhab, whose ultra-conservative anti-Shiite interpretation of Islam shaped Saudi Arabia for much of its history; Taqi ad-Din Ahmad ibn Taymiyyah, a 14th century theologist and jurist, whose worldview, like that of Wahhabism, inspires militant Islam; and  Sheikh Yusuf al-Qaradawi, the Egyptian-born, Qatar-based scholar, who was designated a terrorist by Saudi Arabia and the UAE because he is believed to be the spiritual leader of the Muslim Brotherhood.
"The enlightened Salafi scholar Imam Mohammed ibn Abdul Wahhab warned you about the threat posed by these people to the Islamic faith with the heresies that they adhere to. He says: 'Look at this atheist's words. You will see that he employs rafidah (rejectionist) terms. They (the rafidah) are more harmful to the faith than Jews or Christians….' You follow the Iranians who pose a greater danger to you than any other force," Major Adraee said referring to Shiites in derogatory language employed by ultra-conservative Sunni Muslims.
Major Adraee went on to quote Ibn Tamiyyah as saying: "I know that the best of them are hypocrites. They fabricate lies and produce corrupt ideas to undermine the Islamic faith." Hypocrites is a term often used by ultra-conservatives to describe Shiites.
Major Adraee cited Sheikh Qaradawi as asserting that "the threat of the Shiites is their attempt to penetrate Sunni society. They are able to do so with their excessive wealth."
Addressing supporters of Hamas, Major Adraee asked: "Do you still want to be allies with these corrupt people while you claim to follow Islam…and respect Islamic scholars whose teachings you proudly disregard? Don't be hypocrites." Major Adraee concluded his remarks by warning that those who guided by Iran caused disruption would "be punished in the hereafter."
Major Adraee's remarks reflected not only Israeli public diplomacy tactics but also the Israeli military's changing demography. Religious recruits accounted for 40 percent of the graduates from last year's officer training course although they have yet to graduate to the military's most prestigious command posts.
Israel Defence Forces (IDF) chief of staff Lieutenant General Gadi Eizenkot this month passed over Brigadier General Ofer Winter, the military's most prominent religiously driven officer, in the promotions to division commander, one of the IDF's most prestigious postings,
As commander of Israel's elite infantry Golani Brigade that suffered high casualties in the 2014 war against Hamas, then Colonel. Winter made headlines by declaring holy war on the Palestinians. "The Lord God of Israel, make our way successful. … We're going to war for your people, Israel, against an enemy that defames you," the general told his troops.
Military sources said Brigadier General Winter was not passed over because of his religious or political views but as result of General Eizenkot's desire to promote younger officers.
Major Adraee became the first serving Israeli military officer to be published by a Saudi publication when Elaph, a London-based, award-winning independent news portal established by Saudi-British businessman and journalist Othman Al Omeir, published an anti-Hamas article the Israeli had co-authored. Mr. Al Omeir is believed to have close ties to Prince Mohammed's branch of the Saudi ruling family.
While Israel and Saudi Arabia have found common ground in their opposition to Iran, Major Adraee's anti-Shiite rhetoric appeared to hark back to language that Prince Mohammed has recently sought to avoid in his effort to redress the kingdom's image as a stronghold of ultra-conservatism and sectarianism.
Although he accused Iran in an interview in April with The Atlantic of wanting to spread "their extremist Shiite ideology," he insisted that "we don't believe we have Wahhabism. We believe we have, in Saudi Arabia, Sunni and Shiite… You will find a Shiite in the cabinet, you will find Shiites in government, the most important university in Saudi Arabia is headed by a Shiite… We have no problem with the Shiites. We have a problem with the ideology of the Iranian regime."
Said Mohammed Husain F. Jassem, a Middle East analyst with London-based research group Integrity UK, who translated Major Adraee's clips into English: "The rhetoric used by the IDF is exactly the same as the one used by ISIS, al-Qaeda, and anti-Shia bigots in propaganda videos and print."
Saudi-UK media tie-up: Targeting the non-Arabic-speaking Middle East
Long satisfied to attempt to dominate pan-Arab media and battle it out with Qatar's state-owned Al Jazeera television network, Saudi Arabia has now set its hegemonic sights on influencing the media landscape of the non-Arabic speaking greater Middle East.
In the wake of Crown Prince Mohammed bin Salman's concentration last year of control of Saudi-owned pan-Arab media in an anti-corruption power and asset grab, Saudi Research and Marketing Group (SRMG) this week announced a tie up with Britain's Independent news website to launch services in Urdu, Turkish, Farsi and Arabic.
The announcement provided no details of the business model or whether and, if so, how the SRMG-owned, independent-branded websites would become commercially viable. That may not be an issue from the Independent's perspective, given that the deal amounts to the British publication licensing its brand and content to a Saudi partner.
The bulk of the content of the new websites is slated to be produced by SRMG journalists in London, Islamabad, Istanbul and New York, with the Independent contributing only translated articles from its English-language website.
The sites, operated out of Riyadh and Dubai, would produce "highest-quality, free-thinking, independent news, insight and analysis on global affairs and local events," the Independent said.
SRMG publishes the English-language Arab News and Arabic-language Ash-Sharq al-Awsat, newspapers operating within the constraints of tight Saudi censorship that do not challenge Saudi policies.
SRMG was chaired until he recently was appointed minister of culture by Prince Bader bin Abdullah bin Mohammed bin Farhan Al Saud. An unknown member of the Saudi ruling family, Prince Bader made headlines last year when he paid a record $450m for a Leonardo da Vinci painting of Jesus Christ, allegedly as a proxy bidder for Prince Mohammed.
Sultan Muhammad Abuljadayel, a Saudi banker with no track record in media acquisitions, last year bought a 30 percent stake in the Independent. An executive of NCB Capital, a subsidiary of government-controlled National Commercial Bank, Mr. Abuljadayel said at the time he was investing on his personal account.
A cache of Saudi diplomatic cables leaked in 2015 documented a pattern of Saudi chequebook diplomacy that aimed to buy positive coverage of the kingdom by European, Middle Eastern and African media who were encouraged to put "learned" Saudi guests on talk shows and counter "media hostile to the kingdom."
Cables by the late Saudi foreign minister, Prince Saud al Faisal, suggested that Ash-Sharq Al-Awsat, and another Saudi-owned pan-Arab daily, Al Hayat, refrain from criticizing Lebanon and Russia.
Saudi funding ranged from the bailout of financially troubled media to donations, the purchase of thousands of subscriptions, and all-expenses paid trips to the kingdom. It was often driven by Saudi Arabia's covert public diplomacy war with Iran.
Saudi Arabia's near monopoly on staid pan-Arabic media was broken in 1996 with the launch of Al Jazeera and its free-wheeling, hard hitting reporting and talk shows. Al Jazeera's disruption of conservative, Arab state broadcasting prompted Waleed bin Ibrahim Al Ibrahim, a brother in law of the late King Fahd, to launch Al Arabiya as an anti-dote.
The rise of Al Jazeera cemented a realization in the kingdom that it needed to expand from print media into broadcasting. The need for broadcasting was initially driven home six years earlier when Iraq invaded Kuwait. Saudi authorities banned Saudi media from reporting the invasion only to discover on the third day that Saudis were getting their news from foreign media outlets, among which CNN.
The Saudi-Qatari battle for control of the air waves escalated in the run-up to this year's World Cup in Russia. With Al Jazeera and beIN, the network's sports franchise, blocked in the kingdom as part of the 13-month-old Saudi-UAE-led economic and diplomatic boycott of Qatar, Saudi Arabia initially turning a blind eye to beOutQ, a bootlegging operation operating out of the kingdom that used a satellite that is co-owned by the Saudi government.
Threatened by FIFA with punitive action, Saudi Arabia began cracking down on beOutQ and said it welcomed legal action in the kingdom being initiated by the world soccer body. At the same time, Saudi Arabia explored ways to challenge beIN's broadcasting rights.
The choice of languages for the Independent websites suggests that SRMG sees the deal as strengthening its brand while supporting the kingdom in its battles with Qatar and Iran and quest for regional hegemony.
The launch of a Farsi website targets the kingdom's arch rival Iran. Leaving politics aside, Iranians, confronted with an economic crisis that is being exasperated by harsh US sanctions, are unlikely to subscribe or advertise on the website. The same is true for Saudi businesses in the absence of diplomatic relations and given Saudi backing for the sanctions.
The Independent's Turkish website will have to compete in a heavily populated media landscape that has largely been muzzled by President Recep Tayeb Erdogan. The website's significance lies in the fact that Turkey supports Qatar in the spat that pits the Gulf state against Saudi Arabia and its allies, maintains close ties to Iran, and challenges Saudi regional ambitions in Palestine as well as the Horn of Africa.
In many ways, Urdu-speaking Pakistan, one of the world's most populous Muslim nations that borders on Iran, has long supported the kingdom militarily, and is home to the world's largest Shia Muslim majority, could prove to be the most lucrative element of SRMG's tie up with the Independent.
In contrast to Turkey, Saudi Arabia enjoys empathy in major segments of Pakistan's population, hosts a sizeable Pakistani community, has strong support among the country's religious scholars as well as ties to influential militants whom the military is seeking to ease into mainstream politics, and funds religious media outlets.
At the bottom line, the SRMG-Independent tie-up may be for the kingdom less about business and more about soft power.
"A channel is a very economical way to influence people. Bang for your buck, it's much cheaper than guns. It is about controlling the discourse, and for Saudis about being in charge," said Hugh Miles, author of Al-Jazeera: How Arab TV News Challenged the World. Mr. Miles' analysis applies as much to broadcasting as it does to online media.
Risk of Decreased Relief Funding for Palestinian Refugees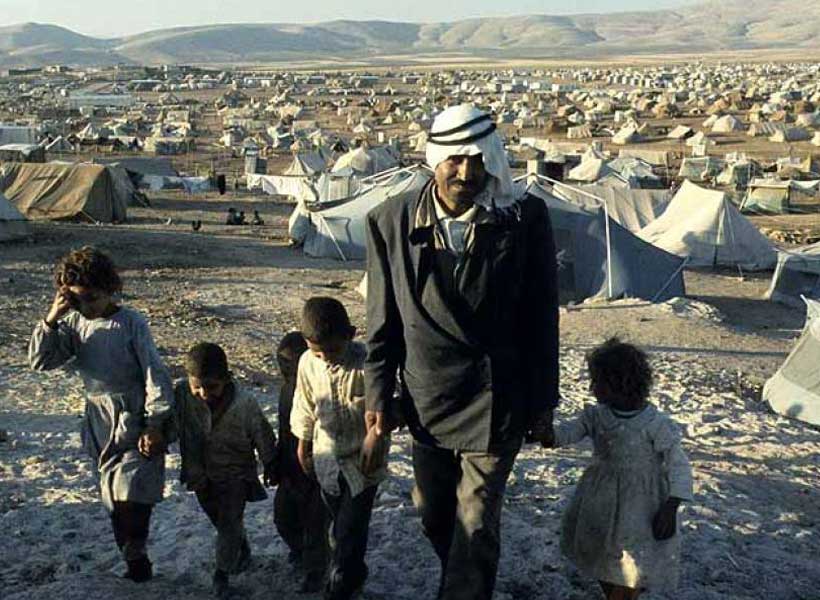 The United Nations Relief and Works Agency (UNRWA) recognizes the current United States Department of State's Secretary of State Rex Tillerson's decision to reduce funding for the Agency as detrimental to the organization's efforts for the empowerment and alleviation of Palestinian refugees. This action is of grave concern, as the United States government has prioritized the suppression of relief activity and instead utilized the innate conditions Palestinian refugees face as a political tool, treating this population similarly to that of a commodity. Risks to the UNRWA range from providing ineffective services in food insecurity, education, health, and social services for Palestinian refugees. The United States should increase its funding amounts for the UNRWA.
Policy Issue and Research Question
The UNRWA undertook a study on the needs of Palestinian refugees for the Honorable Rex Tillerson, Secretary of State for the United States Department of State.  The study aimed to:
ascertain the ways in which the United States had previously assisted Palestinian refugees through the UNRWA
evaluate the risk posed to the Department of State by the current lack of involvement, and
suggest to the Department of State procedures and policies to mitigate risk from this phenomenon.
Policy Concerns
The main policy concerns relevant to the Palestinian refugees' needs are as follow:
The needs of Palestinian refugees are historically contingent. War leading to Israel's establishment in 1948 allowed hundreds of thousands of Palestinians to be forced from their homes. There are 500,000 UNRWA-registered Palestinian refugees in Lebanon and more than 2 million in Jordan. Palestinians in Syria have the most unsafe situation. There were roughly 560,000 registered UNRWA refugees before the Syrian Civil War. Before this war, UNRWA had 118 schools in Syria. September 2017, 101 of those schools were open. 48,000 Palestinian children were enrolled notwithstanding the conflict and violence, which has resulted in the killing of at least eighteen UNRWA employees. In 2003, the UN refugee agency made a registration campaign of Palestinians in Baghdad. 23,000 Palestinian refugees were counted; the true approximation was between 35,000 and 42,000. Many left their homeland in 1948, while others moved to Iraq from elsewhere in the region, including thousands who settled there following the 1991 Gulf War. In 2003, Jordan took in 386 Palestinians with Jordanian spouses who had fled Iraq for the border camps. There were more than 350 Palestinians left; they had voiced they wanted to go to their homes in the West Bank, Gaza, and even Israel, but UNHCR had yet to find any countries to accept them or to provide temporary asylum. In 2003, Jordan allowed 386 Palestinians into the nation with Jordanian spouses. Most of the 427 Palestinians remaining in border camps had Iraqi resident documents. Jordan accepted almost half of the original population, according to a UNHCR spokesman Kris Janowski, from a news briefing in Geneva, which is formidable.
Defunding assistance of Palestinian refugees by the United States leads to inhumane human rights violations. Secretary-General Antonio Guterres delivered a petition at a meeting of the UN Committee on the Exercise of the Inalienable Rights of the Palestinian People. The US had announced it would stop 65 million dollars of its intended funding to the UNRWA for Palestine Refugees in the Near East. Guterres expressed serious concerns over the shortfall in UNRWA funding caused by the move, which cuts US aid by more than a half. The US decision would impair the agency's ability to preserve critical services for Palestinian refugees like that of education and health care.
United States involvement in assisting Palestinian refugees should not be politicized. The United States had been a well-regarded donor for UNRWA. In 2017, the US donated more than $350 million. The January 2018 installment, under the administration of US President Donald Trump, had cut in half $125 million it had originally decided to provide. Additionally, $45 million in emergency food was suspended, that of which had been originally decided as an amount December 2017. These actions all resulted after Trump's decision to recognize Jerusalem as the capital of Israel alongside threats to cut aid unless Palestinian leaders agree to resume talks. In 2016, the US had donated more than $364 million to the agency. It provided the Palestinian Authority $400 million annually as well. The Palestinian Authorities are responsible for administrating parts of the West Bank. After receiving threats from the US, Israeli Prime Minister Benjamin Netanyahu criticized the UNRWA, falsely stating the agency assisted 'fictitious refugees'. He additionally claimed the UNRWA perpetuates the Palestinian refugee problem and the narrative of the right-to-return, to eliminate the State of Israel.
There are political, security and diplomatic repercussions for the Middle East & North Africa (MENA) region through miscommunicating Israel's involvement towards ameliorating Palestinian refugees. The West Bank, inclusive of East Jerusalem, is a vulnerable region for Palestinian refugees. There are harsh socioeconomic conditions based upon occupation-related policies and practices imposed by the Israeli authorities. Prime Minister Benjamin Netanyahu publicly endorsed Trump's position, denouncing the UNRWA. Netanyahu believes the United States should reduce its payments to this organization and instead give that funding to the UN High Commissioner for Refugees (UNHCR). Interestingly enough, the Israeli armed forces prioritize positive working relations with the UNRWA, partially to benefit from maintaining humanitarian flows into Gaza that sidestep Hamas. When the US Congress had threatened to cut UNRWA funding, Israel had been a most effective advocate against cuts, as evidenced by experiences at the State Department and Capitol Hill. There have been reports in the Israeli press that the Israeli Foreign Ministry is also against any cuts to UNRWA funding, citing it would likely further exacerbate conditions in Gaza.
Policy and Procedure Recommendations
The UNRWA assesses that the United States, in specific the Department of State, bears considerable risk from reducing its donations towards Palestinian refugees, given its current Arab-Israeli geo-political relations. UNRWA has prepared the following recommendations for policy and procedures to mitigate this menace.
Return United States relief amounts towards the UNRWA to the target $350 million amount.The US had previously supplied 30 percent of total funding to UNRWA, as the Agency's largest donor. Decreasing or fully getting rid of US assistance could constrain the agency and severely limit its work, which puts great pressure on Jordan, Lebanon, and the Palestinian Authority. Gaza would be severely affected as well.
Depoliticize Palestinian refugees from a United States-Israeli conspiracy, and instead focus upon negotiating concrete relief and security policy measures to assist the needs of Palestinian refugees.Removing the unreasonable stigma of Palestinian refugees being relevant to concessions of a previous 1948Israeli victory and alternatively viewing Palestinian refugees as a population equally to be assisted as refugees of other nations would make negotiated comprehensive reform measures less complex and onerous for all actors.These curitization of refugees is problematic. Most are everyday people attempting to restart their lives after trauma. Viewing refugees as latent security threats, whether through the weakening of host countries or possible terrorism recruits, is an injustice to their real difficulties.
The United States should work with Israel and UN member nations to develop amendments for addressing issues relevant to migration, food insecurity, education, health & social services of Palestinian refugees, notwithstanding geo-political concerns. Amendments to relevant UN Resolutions, as well as UNRWA and UNHCR affiliated documents to be analyzed in conjunction with governments, non-governmental organizations, as well as transnational advocacy networks would be integral to addressing comprehensive reform as guidelines for the international community at large.
Iranian Terror Plot Motivated by Threat of Regime Change
Last month, Belgian authorities arrested a married couple of Iranian origin after it was discovered that they were in possession of 500 grams of the explosive TATP, which they intended to carry to Paris to inflict mass causalities at a gathering of Iranian dissidents held on June 30. The couple presented themselves as supporters of the People's Mojahedin Organization of Iran (PMOI/MEK), the principal constituent group in the National Council of Resistance of Iran (NCRI), but were actually Iranian intelligence operatives bent on attacking or undermining the Resistance.
The arrest of Amir Sadouni and Nasim Naami was followed by the arrest in Germany of Asadollah Assadi, a diplomat at the Iranian embassy in Vienna who – in his capacity as an operative for the Iranian Ministry of Intelligence and Security (MOIS) – provided the couple with the explosives. Had the terror plot been successful there is no telling what toll it would have taken on the gathering of roughly 100,000 supporters of the NCRI. In addition to Iranian expatriates and NCRI officials, the event included participation and speeches by hundreds of political dignitaries from throughout the world – including prominent American and European politicians representing multiple political parties.
What is clear is that the plot was foiled at a time when the Iranian regime considers it more imperative than ever to undermine the efforts of the Iranian Resistance and to impede the growth of its international support.
For seven months the world has witnessed unprecedented domestic unrest inside Iran and questions about the clerical regime's grip on power are becoming increasingly widespread. The nationwide protest movement began in earnest at the end of last year when demonstrators in the city of Mashhad expressed popular discontent with the country's persistent economic crisis but then quickly spread to every major city and town in Iran, while taking on a much broader anti-government message.
In March, as Iranians throughout the world were celebrating the New Year holiday of Nowruz, Maryam Rajavi, the President elect of the NCRI, issued a statement in which she praised the December-to-January uprising and declared that the year ahead "can and must be made into a year full of uprisings." The people of Iran responded to this call to action, and reports continue to emerge even today of mass protests and clashes between Iranian activists and Iranian security forces.
The Paris terror plot was a desperate effort by the regime to distract attention from domestic unrest and fire up the government's ever-shrinking hardline base with promises of asymmetric warfare against Western powers. But the overwhelming majority of Iranian citizens have no interest ideological conflict with the West since they are among the best educated, most pro-democratic and pro-Western populations in the Middle East. Exhibit A? Consider the bold chants of protestors on the Iranian street which, for more than half a year, have included messages like "death to the dictator," a direct reference to Supreme Leader Ali Khamenei, and other explicit calls for a wholesale change of government in Tehran.
This message was reinforced at the June 30 "Free Iran Gathering" and the clerical regime was predictably desperate to disrupt it. Now that it has failed, thanks to the good work of multiple European authorities, the world can expect that Iran's domestic activist community will be inspired anew, much like they were inspired by the success of the January uprising and by Mrs. Rajavi's Nowruz statement.
But even after months of organizing and grassroots activity, Iran's pro-democracy movement cannot be taken for granted by the international community. Neither can the nations of Europe take it for granted that the Iranian regime will simply lick its wounds and walk away from the most recent failed terrorist plot. Even now, Tehran is making efforts to halt the extradition of Asadollah Assadi to Belgium where the case against him is being pursued by investigators, to bring him home, and to refresh the terror networks operating via Iranian embassies in the West.
Last week, U.S. Secretary of State Mike Pompeo accused Iran of using its embassies to plot terrorist attacks in Europe. He said  "There were Iranians arrested in Europe who were preparing to conduct a terror plot in Paris, France. We have seen this malign behavior in Europe."
In a statement responding to the terror plot, the NCRI recommended that the nations of Europe consider closing those embassies and expelling Iranian diplomats, any number of whom could be operating as part of sleeper cells with a mission to damage the Iranian Resistance and the global movement for democracy in the Middle East.
European leaders are well advised to adopt such measures. By disrupting Iran's diplomacy-cum-terrorism network, not only would they be safeguarding national security against persistent Iranian threats, but they would also be bolstering the Iranian Resistance movement inside Iran and throughout the world at a time when it is closer than it has ever been to toppling the theocratic regime that has made Iran the world's foremost sponsor of international terrorism.