Kyrgyzstan: Looking for digital solutions to combat child labour
A group of young digital specialists – supported by the ILO in Kyrgyzstan – was among the prize winners in a 'Hackathon' aimed at promoting children's rights.
Following a marathon 48-hour event involving 18 teams of information technology experts and their mentors, they designed an innovative application that has the potential to monitor the incidence of child labour in communities.
The ILO Child Labour Project in Kyrgyzstan provided general guidance and mentoring to the team to ensure the conformity of the software to the operational mechanisms of the national child protection system in Kyrgyzstan.
Their design came second in the competition, "Central Asian Hackathon, Generation Z: Wellbeing of Children", which was organized by the Central Asian Coalition on Promotion of the Rights of Women and Children and the "League on protection of Children Rights" Public Fund, in partnership with the ILO, UNICEF, UNODC, the Embassy of Netherlands, and public and business companies.
'The application helps to conduct interviews with children, formulate recommendations and determine their status,' said Victoria Petrova, business processes analyst of the ILO-supported IT team. 'It will help officials to assess the situation of the child, determine whether the child is being exploited and what needs to be done to resolve the situation.'
"We are on constant search of new solutions and new partnerships," explained Amina Kurbanova, ILO National Project Coordinator in Kyrgyzstan. "The Hackathon gave us a unique opportunity to establish partnership with a new group – young highly qualified IT professionals, and to develop an application that may greatly facilitate child labour monitoring process."
The IT team, "Testovoe nazvanie", collected USD 1,500 in prize money.  The ILO now plans to support pilot testing of the new software by the line ministries.
"We are grateful to the ILO for this support. It is obvious that the proposed technologies could be applied in the daily work of social workers, police inspectors, labour inspectors and social pedagogues. The Ministry will carefully study the results of the pilot testing and will closely work with the IT Team specialists during fine-tuning of the application," says Jyldyz Polotova, Deputy Minister of Labour and Social Development of the Kyrgyz Republic.
Astana: City of new opportunities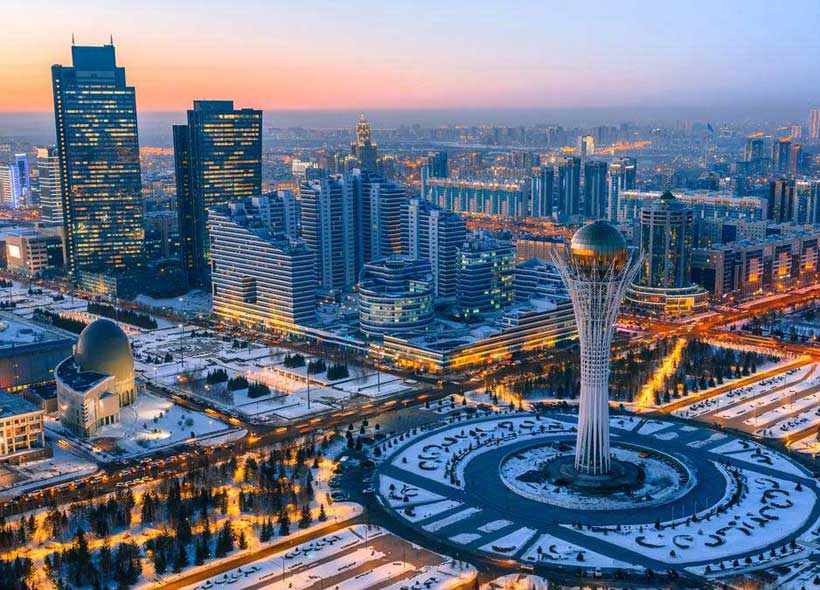 Relocating a capital, and creating from scratch not only an administrative and diplomatic centre, but also a new continental and global hub, is a huge task. The few countries that have attempted this can confirm the complexity of this challenge. Yet despite the challenges, no-one can doubt that the goal of the President of Kazakhstan, Nursultan Nazarbayev, to move our capital from Almaty in the South to the heart of our large country has been achieved.
It was a bold decision, which some at that time were worried was simply too ambitious. Kazakhstan had only just gained independence following the collapse of the Soviet Union. The country was transitioning, with great difficulties, from a planned to a market economy. And despite being the 9th largest country in the world, the global community knew very little about us.
That is no longer the case. Today, Kazakhstan's capital has become a modern city that is playing an ever-growing political and cultural role in the world community. The choice of President Nazarbayev, who believed the new capital would accelerate, not hold back our country's progress, has been proved right.
Astana is a symbol of Kazakhstan's ambition for its citizens and its global partners. It is a source of pride and a capital accessible to all and has become a driver of national prosperity. Internationally, it has helped put Kazakhstan firmly on the map as it plays its part in tackling some of the world's toughest challenges.
In twenty years, our population has tripled to more than one million people. Providing the housing, roads and the many other socially important services a 21st century city needs has been a major feat of planning and construction. Today's economic indicators prove that the city is now self-sufficient and profitable. And not only in financial terms.
Astana has been chosen by major international firms to establish their headquarters and production centres for Kazakhstan and Central Asia. They see our capital and our country as a reliable bridge between east and west and as a continental centre with further high development potential.
Kazakhstan, with Astana at its heart, has created a very favourable business climate. Over the past few years, the nation has attracted ever-increasing investor attention as one of the fastest-growing economies. Continuously increasing foreign investment in Kazakhstan is testament to our stability and ongoing reforms. I am confident that the launch of the Astana International Financial Centre, which operates on the basis of the English law, will create further incentives to conduct business in this city.
In addition, thanks to the country's investment policy, last year Astana was recognised as having the most favourable conditions in the country for doing business.
It is not just as a successful and reliable economic partner that Astana is making its international mark. The city has become a centre for diplomacy where regional and global initiatives are launched to promote peace and cooperation, expand trade, and encourage sustainable development. Astana is now established as a place which brings people together and helps find solutions to the challenges of our time.
It is where, for example, the Eurasian Economic Union and Silk Road Economic Belt Initiative – both important for regional prosperity – were proposed to the world. Expo 2017, in which over 100 countries took part, provided the opportunity for advances in future energy to be shared.
Astana also hosts the annual Congress of Leaders of World and Traditional Religions, recognised as a major platform for inter-faith dialogue. The Astana Declaration, which came out of the Organisation for Security and Co-operation in Europe summit here in 2010, set out a bold vision for the future of Eurasia.
Astana is seen by the international community as a neutral and welcoming location where progress can be made on major conflicts and disputes. In this regard, it is difficult to overestimate the significance of the Astana Process, which remains the only forum that brings together all the main parties in the Syrian crisis. Kazakhstan will continue to be committed to peace and dialogue and I have no doubt that Astana will play a key role in helping to achieve these goals.
Twenty years, of course, is a very short time in the life of a city, especially a capital. But in just two decades, Astana has come a long way and made a big impact. Thanks to our leadership and the enormous effort of the people of Kazakhstan, Astana today is a successfully developing young capital with a bright future.
Productive Employment Needed to Boost Growth in Tajikistan
Tajikistan will need to create enough jobs to maximize productivity of the country's increasing working-age population and spur economic growth, says a new Asian Development Bank (ADB) report.
In its new Asian Development Outlook (ADO) 2018, ADB projects Tajikistan's gross domestic product (GDP) growth to reach 6% in 2018 and 6.5% in 2019. GDP growth for the country stood at 7.1% in 2017. ADO is ADB's annual flagship economic publication.
"Tajikistan has a young population and the percentage of working-age people is projected to continue rising to 2030. In many countries, this has led to higher growth from a 'demographic dividend'," said Pradeep Srivastava, ADB Country Director for Tajikistan. "But for Tajikistan to benefit from such a dividend, it needs to undertake structural reforms to improve the investment climate, increase human capital and skills, and let entrepreneurship flourish to create productive jobs for the workforce."
Despite Tajikistan's economy growing at an average of about 7.2% from 1997 to 2016, the country is not creating enough productive jobs for its growing working-age population, which grew by 3% annually from 1991 to 2016. However, employment only rose by 0.7% annually over the same period. The report notes the need for structural reforms to improve the country's business climate—for example, reducing and consolidating the number of inspection bodies, creating a healthier banking sector to facilitate lending, and streamlining procedures for issuing construction permits, paying taxes, and enforcing contracts.
The report also highlights the importance of strengthening local value chains and helping small and medium-sized enterprises improve their productivity and earnings to promote job creation. Assessing demand for various skills and using that information to improve job training can match workforce skills to market demand.
ADB's growth forecasts for Tajikistan in 2018 comes on the back of expected fiscal tightening from the government to address the high ratio of public debt to GDP, which will likely constrain public investment, and a weak banking sector curbing private investment. The slight recovery in growth projection in 2019 is based on expected gains in the country's manufacturing and mining sectors, as well as strengthened remittances.
Inflation is forecast to accelerate to 7.5% in 2018—reflecting higher liquidity spurred by potential sizable bank recapitalization, public salary and electricity tariff hikes, and modest somoni depreciation—before easing back to 7.0% in 2019. In 2017, inflation reached 6.7%.
ADB is celebrating 20 years of development partnership with Tajikistan in 2018. To date, ADB has approved around $1.6 billion in concessional loans, grants, and technical assistance to the country. ADB and Tajikistan's development partnership, which began in 1998, has restored and built the country's new transport and energy infrastructure, supported social development, expanded agricultural production, and improved regional cooperation and trade.
ILO Reports Important Progress on Child Labour and Forced Labour in Uzbek Cotton Fields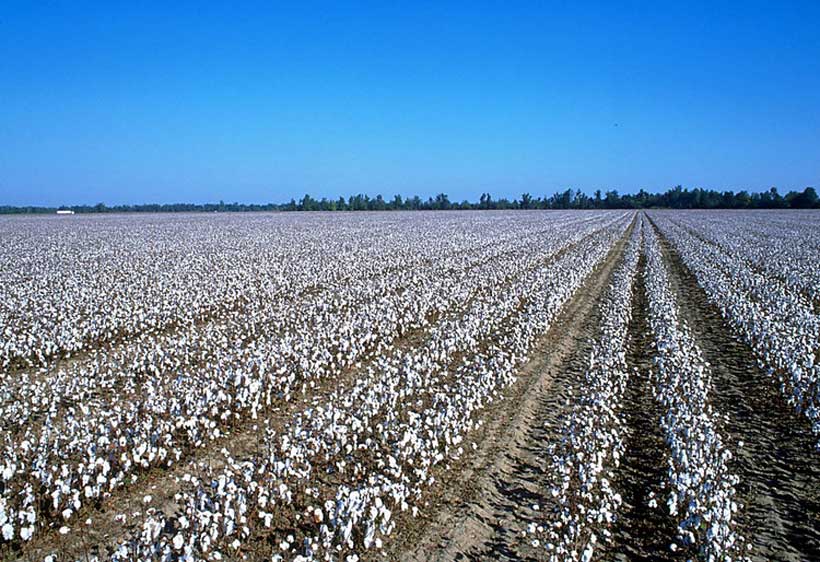 A new International Labour Organization report to the World Bank finds that the systematic use of child labour in Uzbekistan's cotton harvest has come to an end, and that concrete measures to stop the use of forced labour have been taken.
The report Third-party monitoring of measures against child labour and forced labour during the 2017 cotton harvest in Uzbekistan is based on more than 3,000 unaccompanied and unannounced interviews with a representative sample of the country's 2.6 million cotton pickers. It shows that the country is making significant reforms on fundamental labour rights in the cotton fields.
"The 2017 cotton harvest took place in the context of increased transparency and dialogue. This has encompassed all groups of civil society, including critical voices of individual activists. This is an encouraging sign for the future. However, there is still a lag between the sheer amount of new decrees and reforms being issued by the central government and the capacity to absorb and implement these changes at provincial and district levels," says Beate Andrees, Chief of the ILO's Fundamental Principles and Rights at Work Branch.
The ILO has been monitoring the cotton harvest for child labour since 2013. In 2015, it began monitoring the harvest for forced labour and child labour as part of an agreement with the World Bank.
Interviews carried out by the monitors took place in all provinces of the country and included cotton pickers and other groups which are directly or indirectly involved in the harvest such as local authorities, education and medical personnel. In addition, a telephone poll of 1,000 randomly selected persons was conducted. Before the harvest, the ILO experts organized training for some 6,300 people directly involved with the recruitment of cotton pickers.
The results confirm that the large majority of the 2.6 million cotton pickers engaged voluntarily in the annual harvest in 2017 and that there is a high level of awareness in the country about the unacceptability of both child and forced labour. The report confirms earlier findings that the systematic use of child labour in the cotton harvest has ended though continued vigilance is required to ensure that children are in school.
Instructions have been given by the Uzbek national authorities to local administrations to ensure that all recruitment of cotton pickers is on a voluntary basis. In September 2017, an order was given withdrawing certain risk groups (students, education and medical personnel) from the harvest at its early stage.
Moreover, cotton pickers' wages have been increased in line with recommendations by the ILO and the World Bank. The ILO recommends that the government continues to increase wages and also addresses working conditions more broadly to further attract voluntary pickers.
Last September, Uzbekistan President Shavkat Mirziyoyev spoke before the United Nations General Assembly in New York where he pledged to end forced labour in his country and underscored his government's engagement with the ILO. In November 2017, at the Global Conference on the Sustained Eradication of Child Labour in Argentina, Uzbekistan also pledged to engage with independent civil society groups on the issue.
The ILO Third-Party Monitoring (TPM) project in Uzbekistan will now focus on the remaining challenges, particularly the need for further awareness raising and capacity building, which varies between provinces and districts. It will ensure that all those involved in recruitment will have the information and tools needed to ensure that cotton pickers are engaged in conformity with international labour standards.
The monitoring and results from a pilot project in the area of South Karkalpakstan also show that cotton picking economically empowers women in rural areas. The cotton harvest provides many women with a unique opportunity to earn an extra cash income which they control and can use to improve the situation of their families.
The ILO TPM Project is funded by a multi-donor trust fund with major contributions by the European Union, United States and Switzerland.