IEA hosts workshop to support worldwide uptake of carbon capture technologies
The International Energy Agency (IEA) kicked off on Wednesday a workshop to discuss opportunities to accelerate commercial deployment of carbon capture, utilisation and storage (CCUS) as a key emissions mitigation technology.
The two-day event brings together leading experts and key stakeholders across government, industry, NGOs and the financial community to consider how innovative policy approaches and new business models can support CCUS investment.
CCUS is a priority technology area for the IEA and it plays an important role in achieving energy and climate goals. It is one of few solutions able to deliver deep emissions reductions in key industrial sectors like steel, cement and chemicals production – products that will continue to provide the building blocks for our economic growth.
CCUS also provides a pathway to reconcile the reality of a large and relatively young fleet of coal-fired power stations with the need for deep emissions reductions.
However, "CCUS has effectively occupied a blind spot in climate policy action," said Dr Fatih Birol, the IEA's Executive Director, during his opening remarks. "This is reflected in the lack of progress we have seen in deployment".
The IEA's Tracking Clean Energy Progress, the most comprehensive analysis of the clean-energy transition, shows that CCUS in power and industry are both well off-track to meet emissions reductions targets or the aspirations of the Sustainable Development Goals. In fact, today's CO2 capture rate is less than 4% of that needed by 2030.
In 2016, CCUS accounted for around 0.1% of global investment in low-carbon energy and investment trends are heading in the wrong direction. Since 2010, the pipeline of projects under development has halved.
"We need to rethink how we design policies to support CCUS deployment", said Dr Birol. "I see significant cause of optimism on the future of CCUS. There has been renewed momentum globally and I believe that we are building towards a new era for CCUS."
The workshop builds on the themes and priorities discussed at the high-level CCUS Summit hosted by the IEA in November 2017. The Summit, which was co-chaired by the US Secretary of Energy Rick Perry and Dr Birol, recognized the importance of CCUS in supporting global energy transformations and the need for strengthened partnerships to identify and expand CCUS investment opportunities.
Last month, the IEA also participated in the launch of a new CCUS initiative as part of the 9th Clean Energy Ministerial (CEM8), and before that, it co-hosted with China, ahead of last year's Clean Energy Ministerial in June 2017, a high-level gathering to review how to increase collaboration in order to drive further deployment of CCUS.
Later this year, Dr Birol and the United Kingdom's Minister of State for Energy and Clean Growth Claire Perry will co-host a new International CCUS Summit to ensure CCUS is firmly position in the global energy and climate dialogue as an essential technology solution.
Digital Technologies Can Help Maldives Build Back Better From the COVID-19 Shock
Maldives can leverage digital technologies to build back better for a more green, resilient, and inclusive development following the COVID-19 pandemic, says the latest World Bank Maldives Development Update: A Digital Dawn released today.
The Maldives Development Update (MDU) notes that the country, post a massive pandemic led downturn, is firmly on the road to recovery. Thanks to successful marketing campaigns and relatively straightforward entry requirements, Maldives received more than 300,000 tourists in the first quarter of 2021. Assuming that a million tourists visit the country this year, the World Bank forecasts real GDP to grow by 17.1 percent in 2021. There are both downside and upside risks to the forecast.
The Update analyzes the devastating effect of the pandemic on the island nation's economy. From end-March to mid-July 2020, the country was forced to close its borders to tourists, bringing the economy to a standstill. Tourist arrivals plummeted nearly 70 percent, leading real GDP growth to contract by nearly 30 percent compared to 2019. The government took steps to protect the lives and livelihoods of Maldivians, and yet the pandemic is expected to have led to a temporary increase in poverty.
"The Government of Maldives has shown the world that a safe reopening to tourism is possible," said Faris. H. Hadad-Zervos, the World Bank Country Director for Maldives, Nepal and Sri Lanka. "With active management of the current macro-fiscal situation, Maldives' medium-term growth prospects can continue to be positive given its strong reputation as a luxury destination and ongoing investments in tourist infrastructure."
As Maldives builds back better from the COVID-19 crisis, addressing fiscal and debt vulnerabilities will be important. In 2020, the fiscal deficit reached nearly USD 900 million or 20 percent of estimated 2020 GDP. Total public and publicly guaranteed debt reached USD 5.6 billion or nearly 140 percent of estimated 2020 GDP. Although the recovery is now underway, Maldives' fiscal deficit and debt ratio are expected to remain elevated over the medium term.
"The pandemic has led to a spike in debt vulnerabilities across the globe, and Maldives is no exception," said Fernando Im and Pui Shen Yoong, lead authors of the MDU. "Addressing these vulnerabilities would help Maldives build resilience to cope with unexpected future shocks".
The special focus section of the MDU sheds light on how digital technologies can be game changers for Maldives' growth and development. The COVID-19 pandemic has accelerated the digital transformation that was already underway, thanks to relatively high broadband and mobile internet penetration in the country. About 63 percent of the population used the Internet in 2019, a higher proportion than in other South Asian countries and peers outside the region. There is tremendous potential to use digital technologies to improve the delivery of services such as health, education, and disaster risk management, especially to outer atolls.
To leverage the digital dividend, Maldives needs to address policy, legal and regulatory gaps that currently inhibit the adoption of digital technologies. It also needs to boost Maldivians' digital capabilities and skills to ensure that all Maldivians can take advantage of new technologies in an increasingly digital world.
"Wider use of digital technologies can help the government improve service delivery and allow smaller businesses and informal workers to expand access to markets," said Junko Narimatsu, lead author of the special focus section. "However, for digital development to play a more prominent role in Maldives' economic recovery, it is essential to close the digital divide between Male' and the atolls."
ADB, Habitat for Humanity to Support Housing Microloans for Vulnerable Communities
The Asian Development Bank (ADB) has teamed with Habitat for Humanity International to help microfinance institutions (MFIs) deliver housing loans to low-income families in rural and peri-urban areas of Bangladesh, India, Indonesia, and the Philippines.
The collaboration will expand ADB's Microfinance Risk Participation and Guarantee Program to include microloans for housing, home improvement, and water and sanitation for vulnerable and climate change-exposed communities. ADB will help MFIs obtain financing for these purposes from commercial banks of up to $30 million in the first phase. Habitat for Humanity will build the MFIs' capacity to design, pilot-test, and roll out the loans, with technical assistance from ADB.
"Low-income families find it difficult to build resilient houses as they lack adequate and affordable financing options due to the collateral requirements of commercial banks," said ADB Private Sector Financial Institutions Division Director Christine Engstrom. "MFIs have the networks to reach these communities, but often lack the technical capacities to deliver housing microloans to them. Building on Habitat for Humanity's technical and training expertise, this inaugural partnership will enable ADB's Microfinance Program to better address this market gap."
"The demand for urban housing in Asia remains largely unmet, giving the private sector a critical opportunity to deliver affordable materials, construction quality, access to energy, gender equity, water supply, and sanitation services, while supporting greater gender equity," said Habitat for Humanity International Chief Operating Officer Patrick Canagasingham. "With ADB, we will create enabling environments for MFIs through risk-sharing and capacity building, helping unlock local private sector capital for housing."
"This partnership is timely, as micro-housing for the poor and investing in community resilience are key drivers of economic recovery from the pandemic," said Lead of ADB's Microfinance Program Anshukant Taneja.
An expected 20,000 households will receive housing microloans from partner MFIs in the program's first phase to enhance construction quality and climate resilience, including upgrading semi-permanent structures and installing sanitation and water connections. ADB also aims to encourage private sector financing through risk-allocation and guarantees. The collaboration will help to empower women, with 90% of financing targeted for women micro-borrowers.
Habitat for Humanity began in 1976 and has grown into a leading global nonprofit, working in more than 70 countries. Habitat's Terwilliger Center for Innovation in Shelter works with the private sector to pilot new products and approaches for housing finance, materials, and services. From July 2019 to June 2020, Habitat helped more than 1.9 million people in Asia and the Pacific gain access to better housing.
ADB's Private Sector Operations Department will also explore opportunities to work with Habitat for Humanity to scale the organization's catalytic initiatives, including the MicroBuild Fund, which has deployed over $140 million in housing finance loans through MFIs, with 19% allocated in Asia and the Pacific. ADB's Microfinance Program has helped more than 6 million borrowers gain access to microloans.
The Gambia Secures More Funds for COVID-19 Vaccines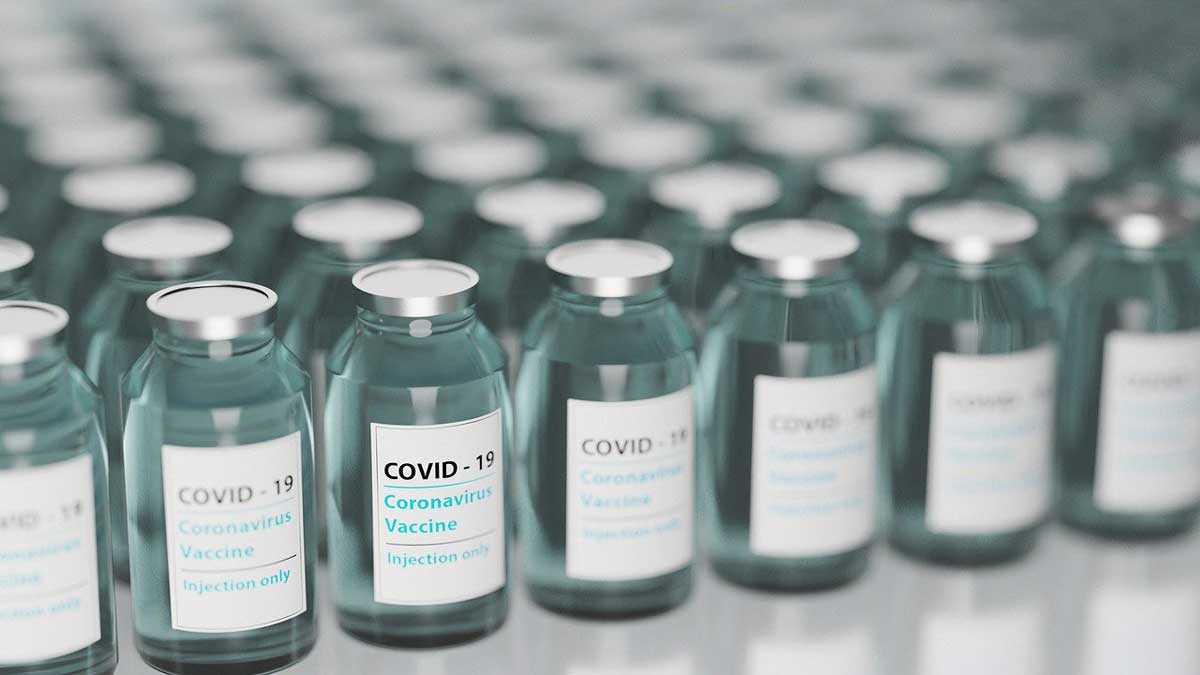 World Bank Board approved $8 million additional financing from the International Development Association (IDA) to provide The Gambia with safe and effective vaccine purchase and deployment.
"With this additional financing, the World Bank is helping The Gambia strengthen their pandemic response and health care systems, as well as scale up its vaccination campaign, with a total contribution of $19 million towards the implementation of the Government's National COVID-19 Preparedness and Response Plan," said Feyi Boroffice, World Bank Resident Representative for The Gambia.
The additional financing for Gambia COVID-19 Vaccine Preparedness and Response Project will strengthen immunization systems and service delivery capacity to support the COVID-19 vaccination roll-out. It will expand The Gambia's access to vaccines, through direct purchases from manufacturers and other arrangements through the African Vaccine Acquisition Trust convened by the African Union.
"The COVAX Facility will provide vaccine doses to cover 480,000 people and this additional financing from the World Bank will make it possible to have sufficient vaccine doses to cover 980,000 more people, with nearly all adults in the Gambia having access," said Samuel Mills, World Bank Task Team Leader for the project. "It is now important for people to be adequately informed that the benefits of COVID-19 vaccination outweigh the risk of not getting the vaccine."
To help prepare the National Deployment and Vaccination Plan for COVID-19 vaccines, the government conducted a vaccine readiness assessment with support from the World Bank, the World Health Organizations (WHO), the United Nation Children's Fund (UNICEF) and the Global Alliance for Vaccines and Immunizations (GAVI). The assessment showed that the country has trained medical staff, a monitoring system in place, as well as adequate storage capacity to handle both routine vaccines and COVID-19 vaccine at temperatures between 2°C and 8°C. This additional financing will also support the procurement of ultracold freezers to augment the cold chain to store vaccines such as the Pfizer/BioNTech vaccine which require sub-zero storage, and the freezers will subsequently be used by the National Blood Transfusion Center for storing blood plasma.
In addition, the World Bank has supported the Ministry of Health in procuring innovative and environment friendly health care waste treatment technology to allow safe decontamination in hospitals. The Foundation Stone Laying Ceremony will be held tomorrow for the construction of clinical waste treatment centers at Farato and at Edward Francis Small Teaching Hospital. The project contributed to the renovation of the Ndemban Clinic, which operates as a COVID-19 treatment center, and procured 10 ambulances for intensive care, critical life-saving medical equipment and supplies, as well as six pickup trucks and 18 motorcycles to facilitate contact tracing and response.
This $8 million funding package for The Gambia is one of several projects in support for the COVID-19 vaccination effort across Africa and other regions. Today, the World Bank Board also approved additional financing for Côte d'Ivoire ($100 million), Eswatini ($5 million), Rwanda ($30 million), El Salvador ($50 million) and Honduras ($20 million).