America's Public Are Foie-Gras Ducks- American Billionaires Farm This Public
Any animal farm needs to feed, to its livestock, food that the farmer has selected, so as to fatten the animals in the way that the farmer wants, in order for him to serve his selected market — serve them what that market wants.
Foie-gras ducks (and geese) are fed in order to produce foie gras — sickly enlarged bird-livers — which aristocrats traditionally have craved to eat. Many rich people eat this almost tasteless "delicacy", as a status-symbol. By French law, foie gras is defined as the liver of a duck or goose fattened by force-feeding corn with a feeding tube. The final weeks of the bird's life consist of nothing but these force-feedings, as the animal's only supply of food. That's the way to produce those highly valued, sickly enlarged, bird-livers.
In the following video, the actress Kate Winslet explains and shows how this force-feeding is done (it's showing there a bird-analogue of what's done to America's voters)
Those ducks and geese need to be force-fed this food because the birds don't actually want to eat it — they're forced to 'eat' it; it's simply forced into their stomachs. That's not really eating of food, for nutriment or for health, and especially not for pleasure, like real eating is. It is, instead, just the farmer's forcing corn into the bird's stomach, regardless of what that victim wants, or needs, or can even tolerate. It's something that's done to the bird, not by the bird. So, although it's feeding, it's not actually eating.
This is the way that American elections increasingly are, for Americans — elections are increasingly something that's done to them, and less and less what they themselves do.
America's Democratic Party voters aren't as politically disaffected as are America's Republican Party voters, but both groups are reluctant to vote for the politicians whom the aristocracy is offering to them as constituting their final general-election options. And there are now a larger number of unaffiliated or "independent" American voters than the voters of either Party — and America's independent voters are astronomically politically disaffected. This was shown on 26 October 2016, just before the U.S. election, when Britain's Guardian bannered
Most Americans do not feel represented by Democrats or Republicans – survey
Poll finds Hillary Clinton and Donald Trump continue to face historically low favourability ratings, while pessimism about the country's direction has grown
Participating in this poll had been (as shown on page 42 of the pollsters' full report) two thousand scientifically sampled American adults, 18 or older — including ones who hadn't even registered to vote (and so this was a scientific sampling of the total U.S. adult population, instead of only of registered voters, or only likely voters) and consequently the most disillusioned voters who don't vote at all were included in this political poll, which is absolutely extraordinary — and it found, as the Guardian summarized it, that: "Sixty-one per cent of survey respondents say neither political party reflects their opinions today, while 38% disagree. Nearly eight in 10 (77%) independents and a majority (54%) of Republicans took this position, while less than half (46%) of Democrats agree."
So (to clarify that incompetent writing in the Guardian): just before America's 2016 general election, 46% of Democrats were politically disaffected, 54% of Republicans were, and a whopping 77% of independents were; and 61% of all Americans were. Fewer than 39% of Americans thought that the U.S. Government represented them. Not necessarily in words, but definitely in reality: 61% of Americans thought they weren't living in a democracy — they thought that America is actually a dictatorship. A better headline for that news-report would therefore have been: "61% of Americans Think They Live in a Dictatorship." It would have been shorter, clearer, and equally as true, as the Guardian's headline.
Since Democrats are the least-displeased American voting-group, regarding the politicians that their aristocrats have selected for them and fed to them, let's focus on and consider here, in some detail, this least-displeased American voting-group, because they're the least like any resistant (or "anti-Establishment") foie gras geese and ducks are; Democratic Party voters are far more passive than other Americans are, far more willingly accepting of what's being fed to them by the aristocracy.
During the 2016 primaries-season, which are the contests within each of America's parties, one candidate stood out above all others as being by far the most-preferred one by the American general electorate: Bernie Sanders. He was Hillary Clinton's opponent in the Democratic Party primaries. Although all of the Democratic Party's billionaires were funding Ms. Clinton's campaign, the American public strongly preferred Mr. Sanders. In the numerous one-on-one polled hypothetical choices versus any of the opposite Party's contending candidates, Sanders crushed each one of them except John Kasich, who, throughout the primaries, was the second-most preferred of all of the candidates of both Parties (and who performed far better than Trump did in the hypothetical match-ups against Clinton). But Kasich received almost as little financial backing from the billionaires as did Sanders; so, like Sanders, Kasich didn't receive his Party's nomination. In the hypothetical match-ups, Sanders beat Kasich by 3.3%, whereas Kasich beat Clinton by 7.4% — that spread between +3.3% and -7.4% is 10.8%, and provides a pretty reliable indication of what the Democratic National Committee threw away when rigging the primaries and vote-counts for Hillary Clinton to win the Party's nomination. All of the DNC insiders knew that Sanders would be the stronger general-election candidate, no matter whom the Republican nominee would end up being; all of the polling showed it clearly, and they all read the polls voraciously. In all of this hypothetical polling, Sanders beat Trump by 10.4%, whereas Clinton beat Trump by only 3.2%. That spread was 7.2% in favor of Sanders over Clinton, and that's a huge spread. However, the DNC cared lots more about satisfying its mega-donors, than about winning, when they picked Clinton to be the Party's nominee. Ms. Clinton's actual victory over Mr. Trump in the final election between those two nominees turned out to be by only 2.1% — close enough a spread so as to enable Trump to win in the Electoral College (which is all that counts), which counts not individual voters but a formula that represents both the states and the voters. Sanders would have beaten Trump in a landslide — far too big a victory-margin for the Electoral College to have been able to go the opposite way, such as did happen with Clinton (who was so stupid her campaign was a mess, definitely stupider than Trump's). This fact, of Sanders's clearly trouncing Trump, was also shown here and here. That's what the DNC threw away; but discard it they did, because their billionaires were strongly opposed to Sanders (and many of them might have donated even to Trump in order to defeat Sanders).
Hillary Clinton received by far the biggest support from billionaires, of all of the 2016 candidates; Sanders received by far the least; and this is the reason why the Democratic Party, which Clinton and Barack Obama (two thoroughly billionaire-controlled politicians) effectively controlled, handed its nomination to Clinton.
The poll that had been reported by Britain's Guardian, is shown in fuller detail here, documenting how loathed both of the two Parties' Presidential nominees were:
"Both Hillary Clinton and Donald Trump continue to have historically low favorability ratings with fewer than half of the public viewing each candidate positively (41% vs. 33%, respectively). Clinton is viewed less favorably than the Democratic Party (49%), but Trump's low favorability rating is more consistent with the Republican Party's low favorability (36%)."
Of course, the Republican Party won everything, though its favorability-rating was the lowest. In no way was this outcome the result of democracy.
The real action in American politics is in the primaries, and the billionaires know this. The primaries are the process where any candidate who wants to represent the public instead of the aristocracy, gets eliminated from further competition. That's the reason why the billionaires are especially concerned to win in their respective party's primaries — the first-stage selection process — so that the general-election options will be only candidates who are acceptable to the aristocracy. Then, if a particular billionaire doesn't like what his party has nominated, he can either back that candidate if acceptable, or else might back another party's nominee, who was selected by that other party's billionaires. In either case, the billionaires' class-interest will still be served, even though the given billionaire might philosophically disagree with the other party's candidate. It'll still be the same aristocracy ruling the country, even if a different segment of it.
This means that, for the voters, the final choice doesn't include any anti-aristocratic (or pro-democratic) option: it's instead between nominees all of whom represent some faction or another within the nation's aristocracy.
That's the situation amongst Democratic Party voters — these being the voters who are the least-disillusioned about their country's 'democracy'. Apparently, no matter how much the Democratic Party lies to its voters, those voters are extremely reluctant to reject their Party's nominee. Even if their Party has stolen the nomination from them, and handed it to a nominee who ends up losing in the final contest, Democratic Party voters are still willing to back the Party that stole the nomination from them, for the weaker candidate, and that thereby handed the victory to a different party.
But America's Republican voters, and especially America's independent or non-affiliated voters, are very much in the position of reluctant, or even highly resistant, foie gras ducks and geese (the ones who squawk and squirm more). Democratic Party voters are the most accepting of what they're being force-fed. That's why most of them remain as Democrats, even after their Party's having stolen the nomination and handed it to Clinton, and even after Clinton's subsequent choice for DNC Chair — and not Sanders's choice — becoming selected in 2017 by the DNC to run the Party in the 2018 mid-term elections. The fewer-than-a-thousand people (447, to be exact) who are allowed to vote in DNC elections, are, as a group, thoroughly unrepentant, even though they had, to a large extent, made Trump President. (That last linked-to site, being mainstream, and thus necessarily controlled by the aristocracy, said that "the DNC's exact roster of current members doesn't appear to be easily available on its website", but that was a lie, because the membership-list simply wasn't at all available on its website — and it still is being kept a secret there, which fact, of the DNC's secrecy about whom those 447 DNC members are, further displays the type of 'democracy' that America is, which fact, in turn, explains the vast political disaffection in the United States, though Democratic voters especially accept this ongoing abuse of Democratic voters, by the DNC.)
America's voters are foie gras birds, but some of these birds (the Republicans and especially independents) are more resisting than some others (Democrats) are.
The way that America's billionaires farm this public is by feeding to the voters the politicians, without even considering the needs — much less the wants — of that public.
And this is the reason why the only scientific study that has ever been done of whether a given country is a democracy or instead a dictatorship, which was a study that was done about the U.S., found that America is clearly a dictatorship, no democracy at all. It found that whereas the very wealthy and well-connected do have very significant effect shaping America's laws, the public-at-large has virtually none: "The preferences of the average American appear to have only a minuscule, near-zero, statistically non-significant impact upon public policy." Such a country isn't a democracy; it's an aristocracy — a nation where only the rich and well-connected have impact upon the government. America's public are foie gras ducks.
And the situation in America is getting rapidly even worse: Amy Baker Benjamin's "The Many Faces of Secrecy", in William & Mary Policy Review, 21 November 2017, is a path-breaking study of recent expansions of U.S. Governmental secrecy, and it concludes that: "We are confronting a systemic secrecy crisis. For various reasons and under cover of conflicting rationales, large swaths of policy-making have been placed beyond the review-and-reaction authority of the American people, to the detriment of even the most humble conceptions of transparency and democracy." Dictatorship depends upon government-secrecy, because it depends upon lies, and because lies depend upon hiding the key truths. For each lie, there are key truths that must be hidden.
Two of the U.S. aristocracy's leading magazines, Foreign Policy, and the super-prestigious Foreign Affairs, both recently headlined articles "Is Democracy Dying?" and neither magazine so much as even mentioned (nor linked to, either directly or indirectly) any of the studies — nor, really, referred to any of the realities — that have been mentioned here. This information is being blocked from reaching the public, blocked as much as the aristocracy can. The public are intended to supply the votes and the labor and the markets; and the way to get all three is to hide the truth, so that the lies can more readily be accepted, so that the aristocracy will remain in control — which they are determined to do, at all costs (especiallly all costs to the public).
Globally, the most prominent example of a duck or goose who refuses to cooperate and who is willing to experience the worst possible punishments for resisting (in other words, is a person of supreme courage and integrity), is Julian Assange; and, on June 9th, the great investigative journalist John Pilger, at Consortium News, stated the ugliness and depravity of the aristocracy, as displayed (and which the aristocracy does everything possible to hide) in that specific case:
"There is a silence among many who call themselves left. The silence is Julian Assange. As every false accusation has fallen away, every bogus smear shown to be the work of political enemies, Julian stands vindicated as one who has exposed a system that threatens humanity. The Collateral Damage video, the war logs of Afghanistan and Iraq, the Cablegate revelations, the Venezuela revelations, the Podesta email revelations … these are just a few of the storms of raw truth that have blown through the capitals of rapacious power. The fakery of Russia-gate, the collusion of a corrupt media and the shame of a legal system that pursues truth-tellers, have not been able to hold back the raw truth of WikiLeaks revelations. They have not won, not yet, and they have not destroyed the man. Only the silence of good people will allow them to win. Julian Assange has never been more isolated. He needs your support and your voice. Now more than ever is the time to demand justice and free speech for Julian. Thank you."
If civilization doesn't totally end from what that international network of thugs is doing, then human history will continue beyond the present generation, and the case of that lone and very courageously resistant bird, Julian Assange, will be a prominent part of it.
Author's note: first published at strategic-culture.org
What is the pocket pinch to stay at the White House?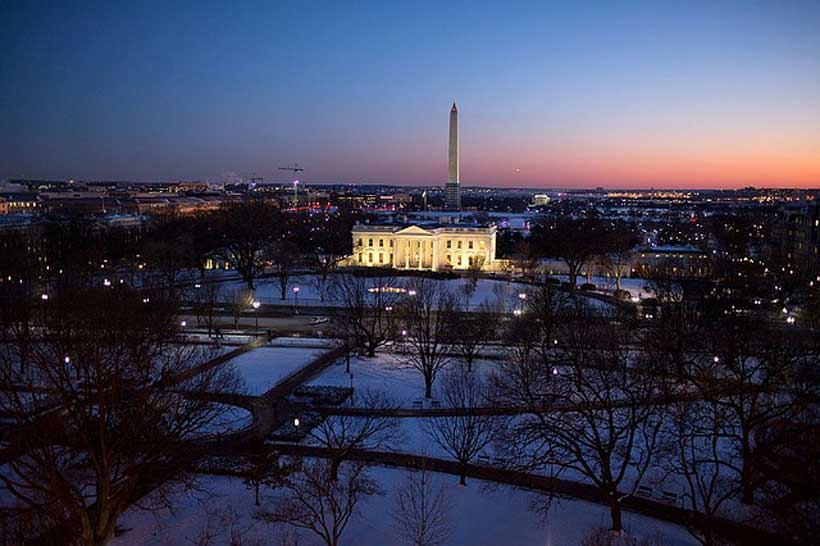 If you're thinking about running to be leader, get ready to pony up more than half a billion dollars, judging from the last two campaign cycles and current fundraising trends.
Presidential elections are an expensive venture. At first glance, it may not appear that standing on a stage telling people why they should vote for you would be costly. However, the costs associated with getting a candidate's name out there nationwide for all to become familiar with can be quite expensive.
It's very difficult to track campaign expenditures across time. Changes in the numbers might be due to different campaign finance disclosure requirements. For example, thanks to the Citizens United decision in 2010, politicians can rely on outside groups called Super PACs to run advertisements, even if they technically aren't supposed to "coordinate" with each other. Campaign operations have also changed significantly over the last few decades, evolving from a focus exclusively on TV and radio to robust online advertisements. Even when adjusted for inflation the amount of money it takes to become President has increased more than 250-fold from Abraham Lincoln to Donald Trump. Super PACs have no limit on contributions. Corporations, labour unions, and other organizations may contribute as much as they want.
The catch is that a Super PAC must be independent and cannot contribute directly to a candidate and must disclose their donors (although by funnelling through a non-profit organization, disclosure rules can often be avoided or obfuscated). Super PACs can run ads supporting preferred candidates or bashing their opponents — they are just not able to coordinate with the candidate's campaign or have a direct connection.
The amount of funds raised from corporations and other groups outside traditional campaign committees increased with the Supreme Court's 2010 decision in Citizens United v. Federal Election Commission which, along with other legal developments, loosened laws around election fundraising and spending. In addition, it seems campaigns are feeling more pressure, with each subsequent funding cycle, to raise more and outside groups are getting better at raising money.
These loopholes allow candidates to raise money through Super PACs they support and remain separate enough to stay within the law. Jeb Bush delayed his campaign specifically to raise as much money as possible directly through Super PACs. You are not violating any laws if you have not declared as a Presidential candidate yet.
To win the 2004 election, George W. Bush spent $345 million, which was the most expensive campaign in history at the time. The record didn't last long: In 2008, according to the Centre for Responsive Politics, the total amount of money spent by and for Barack Obama came in at $730 million, far surpassing Republican nominee John McCain, who spent a mere $333 million—and more than double Bush's outlay.
Usually, the candidate who spends the most money wins. However, that did not prove true during the 2016 elections, when the runner-up, Democratic candidate Hilary Clinton, spent $768 million, nearly twice as much as the eventual winner, Republican candidate Donald Trump, who spent $450 million. Many also noted that the figure could have been even higher had Trump not used free media coverage.
But fundraising in the 2020 presidential race is outpacing that of the last two campaigns. Bernie Sanders with about $74 million, Massachusetts Sen. Elizabeth Warren with about $60 million and Pete Buttigieg, the mayor of South Bend, Indiana, with $51 million, based on Federal Election Commission data posted on Oct. 16. Despite polls showing former Vice President Joe Biden as the front-runner, his fundraising lagged at about $37 million.
Since Trump is planning to run for re-election in 2020, he chose not to terminate his campaign committee. He has targeted $1 billion as the total he would like to raise for his campaign.  The Trump campaign said it raised $30 million in the first quarter of 2019, bringing the campaign's cash on hand to $40.8 million.
It's worth wondering if these numbers are anything to worry about. Is a billion dollars that much money when it comes to deciding who should be President? To keep things in perspective, Americans spent over $1.8B on peanut butter in 2017 alone. Picking a President seems much more serious and rather inexpensive by comparison, even if Trump decides to advertise during the Super bowl.
To address the original question: you can spend as much as you want in running for President, but if you want to win, the ante is somewhere around $500 million, and it may actually top $1 billion per major party candidate this year. Yes, it seems outrageous, but keep things in economic perspective. We spent almost $600 million on snacks during the last Super Bowl. Surely, a Presidential election is more important than halftime guacamole.
So, if you're planning to make a run for the White House, you'll want to start saving your money now!
Note: All information collected from the data in Investopedia website
Presidential Evil And American Good: Can They Coexist?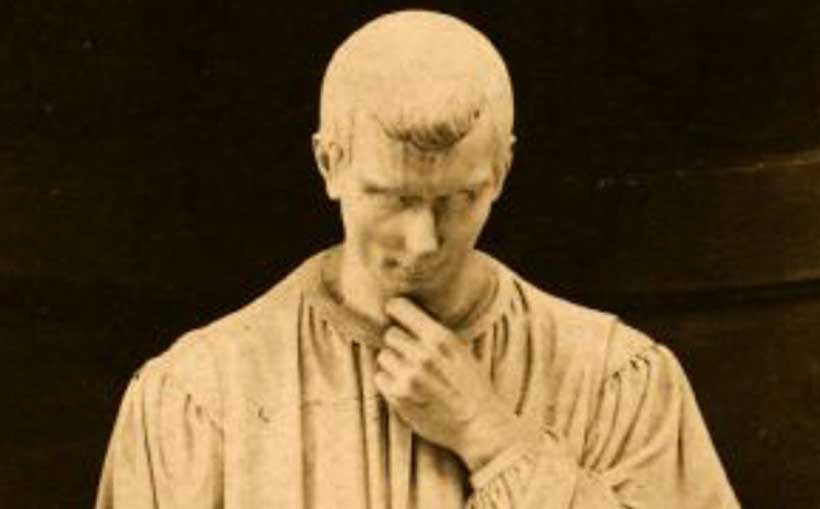 If men or nations do evil in a good cause; if they cover themselves with guilt in order to fulfill some high responsibility; or if they sacrifice some high value for the sake of a higher or equal one they make a tragic choice.-Reinhold Niebuhr, The Irony of American History
When Protestant theologian Reinhold Niebuhr posited the tragic choice of evil for the sake of good – a choice inherent in both the "human condition" and the anarchic state of nations – he was not focused on differences within a specific national government. Today, however, in the dissembling United States, a similarly tragic choice confronts America's citizens in particular. Here the apparent choice is bold and straightforward:
Shall Americans support an evil president in the greater interest of some wider political good?
Though plausible in principle, no such dilemma actually exists. In current US political circumstances, there is no supportable argument that Donald Trump's disjointed and seat-of-the-pants policies, either foreign or domestic, can bestow any verifiable net benefits. To the main point, by allowing a willfully corrosive president to act in its name, the United States has defiled American national interests and global human interests simultaneously.
Apropos of proper logic, one presumptive conclusion is unambiguous: There is no "tragic" choice involved here (the choice identified above by Realpolitiker[1] Reinhold Niebuhr), just an obvious and overriding imperative to rid both nation and planet of Trump-era toxicity. Prima facie, in this case at least, presidential evil and American good are mutually exclusive.
There is more. With each passing day, weary Americans must face several stark and ironic contradictions. At an historical moment when uplifting numbers of good people are making great personal sacrifices to help others (e.g., medical communities working against Covid19; firefighters in the west; hurricane search-and-rescue personnel in the south, etc.), a US president acts wittingly to undermine his own country's safety and security. This behavior includes a continuously incomprehensible stance of support for Vladimir Putin, the Russian president who it would appear can wish no harms upon the United States.[2]
While according to any reasonable criteria of intellectual assessment these cumulative Trump behaviors are injurious and inexcusable,[3] millions of US citizens still maintain that his plainly deranged presidency represents a calculable "net positive."
What does this really mean? By definition, even now, these Trump-supporting Americans believe that manifest presidential evil can be compatible with national welfare and national progress. Somehow, in this case, they believe that such once-unimaginable evil can also be good. Credo quia absurdum, said the ancient philosophers, "I believe because it is absurd."
How can all this be helpfullyexplained? Conceptually, it would be best to begin at the beginning. The contradiction we are so painfully witnessing with this stumbling White House administration is not uniquely American. Already, back in the sixteenth-century, philosopher Niccolo Machiavelli observed famously, "A man who wishes to make a profession of goodness in everything must necessarily come to grief among so many who are not good."
Machiavelli need not always be clarifying or relevant. There is nothing here to suggest that this classic argument from The Prince would in any way support Donald J. Trump's foreign and/or domestic policies. This president's particular descents into wrongdoing and dereliction are not an expression of any gainful policy "realism." Rather, they are singularly lamentable expressions of wantonly gratuitous harms.
In an unsteady age when the risks of a nuclear war[4] could coincide with expanding biological destructions – that is, with the devastating microbial assaults of a Corona-Virus "plague"[5] – such harms can have no conceivable justifications.
None at all.
There is more. Context is important. All humans, wherever they may live, must bear persistent witness to the distressingly thin veneers of "civilization." Recalling William Golding's marooned boys in Lord of the Flies, we must repeatedly discover, beneath any delicate varnish of supposed coexistence, a lascivious human inclination to brutalize certain "others."
However informally it may be calculated, this primal inclination is "normally" judged agreeable and cost-effective.
Science and technology notwithstanding, empathy and compassion remain in calculably short supply on planet earth. Accordingly, substantial fractions of humankind remain slouched in a perpetually bruising darkness, hoping not to create promising new forms of human civilization, but to "better" inflict myriad varieties of unspeakable slaughter. During the debilitating "Trump Years," years of steadily-expanding presidential evil, the United States has made an egregious choice.
Knowingly, it has placed itself directly within such nefariously cascading "darkness."
As "analysts," Americans should now be more policy-specific. In Donald Trump's United States, there is always some blatantly self-serving presidential explanation for human rights abuse. To wit, we are instructed, the latest victims are despicable, "illegal" or, in some ways at least, not fully human. Always, they are "others," mere others. And as we are repeatedly informed by the president's reliably obsequious minions, this particular victim population is not at all like us. It is deserving of necessary "punishment."
Credo quia absurdum. "I believe because it is absurd." It is a very old story. The struggle between "Us and Them" is very plainly generic, not US-specific. If we are "good," they are not. Period. Such grimly bifurcated reasoning is especially perverse and ironic today, during a pandemic crisis when the common biological "oneness" of the human species couldn't possibly be more obvious
In high tragedy, as originally performed back in fifth-century BC Athens, humans were routinely presented as inherently flawed guests in a divinely-created universe. This ancient presentation, though presently "modified" with assorted regional and religious nuances, remains difficult to dispute. After all, following even a "small" nuclear war – a plausible event, at least in the currently downward trajectory of world affairs – cemeteries the size of whole cities could be needed to bury the uncountable dead.
Then, recalling the pre-nuclear imagery of poet T S Eliot, there could be no "lilacs breeding out of the dead land." Then, there would be no discernible "good," only variously decaying bearers of "evil."
Promptly, in far-flung parts of the world, both within and between individual nation-states, a "waste land" could become the new normal. Such "normalcy," one substantially worse than even the new-normal of Covid19 life on earth, ought never become an intentionally sought-after expectation. For rational thinkers, this point hardly requires any present-moment clarifications.
No sane person can be in favor of necropolis.
"Art is a lie," noted Pablo Picasso, "that lets us see the truth." In this paradoxical description, theatrical tragedy can remind us that earthly spheres of order, justice and good remain severely compromised by evil, and that no amount of technology or science can ever compensate for our species' multiple leadership transgressions. If, as in high tragedy, we humans should sometimes be punished in apparent excess of our specifically personal wrongdoings – "Whom God wishes to destroy," warned the Greek tragedian, Euripides, "He first makes mad." – even this "unfair" fate could not declare us to be "innocent."
Not reasonably.
There is more. Always, it is the gripping silence and self-inflicted fears of ordinary people that sustain the human world's abundant madness. Often, these primal fears center on certain irrepressible expectations of personal death. But sometimes they can also rest on various corollary anxieties about personal exclusion. More than anything else, and for several markedly different yet intersecting reasons, we humans continue to seek the comfortingly calming warmth of "mass."
It is the "mass man." an elucidating and derivative construct of Spanish existentialist philosopher Jose Ortega y'Gasset (The Revolt of the Masses,1930) who created US President Donald J. Trump. Stated differently, this American president, who promises to "Make America Great Again" is the openly evil product of American "mass."[6] By itself, this collective does not intend to create evil, but intent is not at all determinative.
It is quite enough that the mass prefers baseless opinion to documented fact and a willful anti-Reason to proper learning or tangible science.
There is more. As a species, not just as Americans, there exists no compelling or defensible reason for us to fawn upon myriad past mistakes. Now, instead, with a view to achieving some still-plausible and verifiable progress, Americans must look back courageously. "How much treasure," they must finally inquire, "how much science, how much labor and planning, how many vast oceans of sacred poetry, have we already ransacked, just to render our disparate human civilizations even more miserable and more imperiled?"
I don't know each pertinent answer. I do know, however, that our shallow and corrupted civilizational institutions, including America's humiliating presidential elections, can never save us. This nation's most revered universities, perched deliberately above the distressingly mundane clamor of work, politics and family, remain unmindful of the world's most urgently important intellectual questions.
Thoroughly unmindful.
Unassailably, though painfully indelicate to acknowledge, higher education in the expansively deranged Trump-Era proceeds hand in hand with a ubiquitously crude and predatory commerce. In partial consequence, our colleges and universities shamelessly crush most residual reflexes of lingering student intellect or individuality. This crushing is not undertaken with any insidious intent – and the challenges to academic success during a pandemic are anything but minor – but the US posture of anti-Reason is nonetheless destructive. Sorely destructive.
In today's Trump-defiled United States, American Transcendentalist philosopher Ralph Waldo Emerson's once venerable goal of a people that is "plain living and high thinking" is more than just forgotten. This once-lofty objective presently now lies very far beyond any identifiable popular interest or hint of public imagination. Why not? Living together with unhidden presidential evil, what else should we expect?
The American university, a dutifully obliging adjunct of the wider corporate/political universe, now lies distant not only from human learning, but also from human survival. French philosophers of the eighteenth-century Age of Reason had preferred to speak optimistically of a siècle des lumieres, a "century of light," but today, the ivy-covered walls are inestimably fouled by a congealing darkness, by a suffocating pall of excruciating conformance, vulgar self-interest and even a peculiarly-fashionable loathing of anything detached from money.
There is a professionally favored euphemism here. It's called "wealth maximization." The language provides cover for a nation's abject indifference to serious learning.
None of this devaluation was initially created by the Trump "ascendancy,"[7] but it has been strongly reaffirmed in absolutely every respect by a starkly unworthy American president.[8]
As an easily verifiable matter of human history, resisting evil has had little to do with human intelligence. More often than we may care to admit, such intelligence is conveniently manipulated to justify or enlarge certain "others'" most excruciating forms of human suffering. Indeed, looking over the still-mounting wreckage of Donald Trump's presidency in the United States, we see the palpably grim results of such manipulation, both domestically and in various other countries harmed by the dissembling American foreign policies.
In some cases, these are harms of US omission or inaction, rather than of commission. A specific case in point would by Syria, where Trump's immutable unwillingness to get on the wrong side of Vladimir Putin has already created societal disintegration and unspeakable torment.[9]
The main theme or question before us allows only a single coherent response. There is no way that a "good" American society can be created or sustained by an "evil" American president. Period. Before the United States allows itself to become even more thoroughly lost to any still credible hopes for human improvement and national survival, American citizens will have to build more purposefully upon this rudimentary wisdom. To be sure, we remain disturbingly far from understanding (let alone electing) Plato's "Philosopher King,"[10] but now we are at least better advised to reject American presidential evil at absolutely all costs.
Donald J. Trump does no evil for the sake of good. There is nothing "tragic" about his persistent across-the-board choice of evil postures and policies. In essence, he makes these barbarous choices because he is authentically committed to evil for evil's own sake.
Left uncorrected, Trump will continue to bring to these deeply unhappy United States a self-inflicted future of national humiliation and determined anti-reason.
No such future could ever "make America great again."
---
[1] On Realpolitik or power politics, see, by this author, Louis René Beres, Reason and Realpoliitk: US Foreign Policy and World Order (Lexington Books, 1984). See also his later book: Louis René Beres, America Outside the World: The Collapse of US Foreign Policy (Lexington Books, 1987).
[2] Incontestably, of course, Russia remains a significant nuclear threat to the United States. See, for example, by this author, Louis René Beres, at The War Room (US Department of Defense: Pentagon): https://warroom.armywarcollege.edu/articles/nuclear-decision-making/
[3] Journalist Bob Woodward called Trump's efforts to conceal his knowledge of the virus from the public "one of the most tragic, outrageous acts by a sitting president in, maybe in history."
[4] For early and informed assessments of nuclear war risks and consequences by this author, see: Louis René Beres, Surviving Amid Chaos: Israel's Nuclear Strategy (Rowman & Littlefield, 2016; 2nd. ed., 2018); Louis René Beres, Apocalypse: Nuclear Catastrophe in World Politics (Chicago: University of Chicago Press, 1980); Louis René Beres, Mimicking Sisyphus: America's Countervailing Nuclear Strategy (Lexington MA: Lexington Books, 1983); Louis René Beres, Reason and Realpolitik: US Foreign Policy and World Order (Lexington MA; Lexington Books, 1984); and Louis René Beres, ed., Security or Armageddon: Israel's Nuclear Strategy (Lexington MA: Lexington Books, 1986). See also, by Professor Beres, at The Bulletin of the Atomic Scientists: https://thebulletin.org/2016/08/what-if-you-dont-trust-the-judgment-of-the-president-whose-finger-is-over-the-nuclear-button/
[5] Such biological assaults have thus far been considered only as natural occurrences. Going forward, however, it is possible that pertinent pathogens could be weaponized, and that future instances of "plague" could emerge as a deliberate form of warfare and/or terrorism.
[6]Like Jose Ortega y'Gasset, the Swiss psychologist Carl G. Jung spoke usefully of "mass." Earlier, Friedrich Nietzsche, had referenced this demeaning phenomenon as the "herd;" Sigmund Freud, as the "horde;" and Soren Kierkegaard, as the "crowd."
[7] See, by this author, at The Daily Princetonian, Louis René Beres: https://www.dailyprincetonian.com/article/2018/06/a-core-challenge-of-higher-education
[8] See, by this author, at Yale Global Online, Louis René Beres: https://yaleglobal.yale.edu/content/trump-and-destruction-american-mind
[9] These are not just matters of moral responsibility. The United States is obligated by the international law of human rights to intervene on behalf of such cruelly victimized populations. These international legal obligations are also incorporated in the national law of the United States, per Article 6 of the US Constitution (the "Supremacy Clause") and several major US Supreme Court decisions. In the precise words of Mr. Justice Gray, delivering judgment of the US Supreme Court in Paquete Habana (1900): "International law is part of our law, and must be ascertained and administered by the courts of justice of appropriate jurisdiction…." (175 U.S. 677(1900)) See also Opinion in Tel-Oren vs. Libyan Arab Republic (726 F. 2d 774 (1984)).
[10] See, by this author, at Oxford University Press, Louis René Beres: https://blog.oup.com/2011/08/philosopher-king/
In Praise of the Lioness of Law: Ruth Bader Ginsburg and her Jurisprudence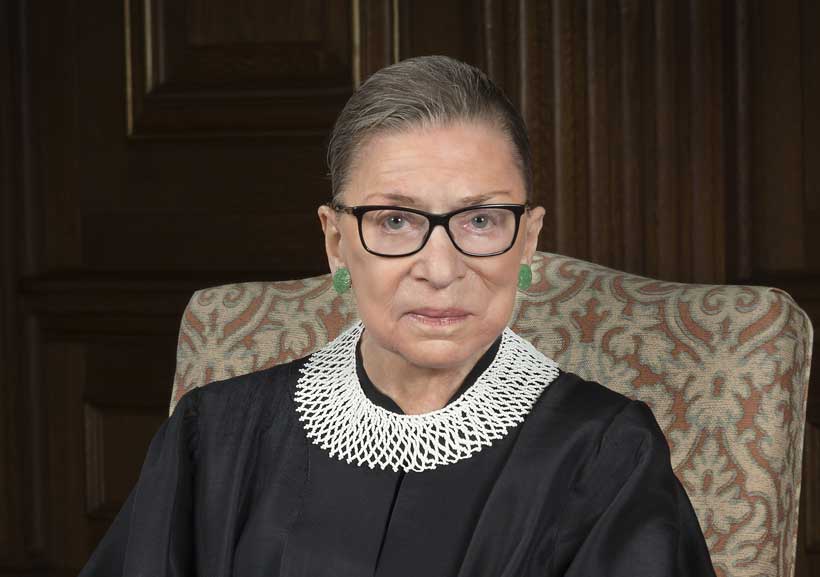 The death of the US Supreme Court Judge Ruth Bader Ginsburg has created an abyss in the court for the liberal voice where justice Ginsburg was seen as the linchpin of the liberal block of the Supreme Court at a time when that block was shrinking. Especially late judge had vociferously advocated for women 'rights, environmental issues and often came up with unique dissents in delivering her judgements which were propelled by her jurisprudence which embodied the solemn ideal in American legal system "Equal Protection under the Law ". She was on a quest to defend the delicate balance between honoring the timelessness of American Constitution and recognizing the depth of its enduring principles in new centuries and under new circumstances.
She grew up in an era where men held the helm in every aspect of social life and especially the legal profession was utterly dominated by men. Recalling her legal studies at Harvard law school in the 50's judge Ginsburg had stated later how she was once asked by the Dean of Harvard law school to justify her position as a law student that otherwise would have gone to a man. Yet she had the spunk to overcome all the obstacles stood on her way and excelled as a scholar becoming the first female member of the Harvard Law Review.
In tracing her legal career that it becomes a salient fact, Judge Ginsburg marked her name in American legal history even decades before she joined the bench. While at the American Civil Liberties Union in the early seventies she made an upheaval in American in legal system in famous Supreme Court Case Reed Vs Reed. In Reed Vs Reed the brief drafted by Ginsburg provided an astute analysis on the 14th Amendment to the US Constitution, the Equal Protection Clause. Ginsburg's brief changed the aged long practice existed in the State of Idaho on favoring men over women in estate battles by paving the path for a discourse on gender equality rights in the USA.
Judge Ginsburg's appointment to the Supreme Court in 1994 during Clinton administration marked the dawn of new jurisprudential chapter in the US Supreme Court. Two terms later, in the United States v. Virginia (VMI), Justice Ginsburg applied her lucid perspective to a sharply disputed constitutional claim. The United States challenged Virginia's practice of admitting only men to its prestigious military college, the Virginia Military Institute. Writing for six Justices, Ginsburg held this policy unconstitutional under the Equal Protection Clause. In reaching this result, Ginsburg adroitly cut away potentially confounding issues about women's participation in the military or the advantages of single-sex education.
Her robust activism in securing gender equality often attracted the admirations of the feminist scholars and activists, but it should be noted that her contribution was not only confined to the protection of gender equality. She was a robust critique of racial dissemination which still pervades in American society and she frequently pointed out how racial discrimination has marred the constitutional protections guaranteed to every citizen. Especially in the case of Gratz Vs Bollitnger, she stressed on the commitment that the state ought to fulfil by eliminating the racial biases existing employment and education. Moreover, disabled citizens. In Olmstead v. Zimring, she held that "unjustified institutional isolation of persons with disabilities is a form of discrimination" violating the Americans with Disabilities Act.45 She elaborated a two-fold concept of discrimination, noting that unneeded institutionalization both "perpetuates unwarranted assumptions that persons so isolated are incapable or unworthy of participating in community life".
In remembering the mortal departure of this prudent judge that one cannot forget her keenness in incorporating international law into her judgements regardless of the disinclination shown by conservative judges like Antony Scalia. Going beyond the mere textualism approach to the law, Ginsburg's jurisprudence was much more akin to using international law to make substantive decisions. For instance, in her concurring verdict in Grutter Vs Bollinger, Justice Ginsburg relied upon international human rights law, and in particular upon two United Nations conventions, to support her conclusions.
Indeed, the demise of Ruth Ginsburg is a major blow for the liberalists in the USA, especially in an era where liberalist values are at stake under the fervent rise of populist waves propounded by Donald Trump. Especially late judge had been one of the harsh critics of Trump even before ascendency to the Oval office. The void created by the demise of judge Ginsburg might change the role the US Supreme Court if the successor to her position would take a more conservative approach and it will fortify the conservative bloc in the US Supreme Court. Trump has already placed Justices Neil Gorsuch and Brett Kavanaugh and the third pick would more deeply entrench the conservative views in the US Supreme Court, which would inevitably undermine the progressive policies taken during Obama's administration towards issues such as the environment. The political storm appeared after the death of the late judge has already created a tense situation in US politics as president Trump is determined to appoint a judge to fill before the presidential election in November.