Palestinians have long been known for a history of missing opportunities. By contrast, Kurds spread across several Middle Eastern nations appeared to have a keener understanding of geopolitics and were seemingly willing to embrace the art of the possible. All of that has changed in the past year with both Palestinians and Kurds seemingly further away from achieving their long-standing goal of statehood.
A combination of the rise of US President Donald J. Trump, the emergence of the Islamic State, the wars in Iraq and Syria, Turkey's turn towards authoritarianism, and the fallout of failed policies by Palestinian and Kurdish leaders have rendered both nations struggling to salvage what can be salvaged.
To be sure, circumstances that shape the struggle to achieve the two peoples' national aspirations could not be more different. Yet, while Iraqi Kurds may have destroyed in the short-term what they built in almost three decades of autonomy with an ill-advised referendum on independence in September 2017, at least Iraqi and Syrian Kurds could in the middle-term be closer to some form of sustainable self-rule, if not independence, than immediately meets the eye.
By contrast, with Trump backing Israel to the hilt, symbolized by his unilateral recognition of Jerusalem as the capital of the Jewish state, Palestinians are groping for an alternative framework for peace negotiations and tiptoeing around the possibility of a new uprising or Intifada that the last time round at the turn from the 20th to the 21st century had a devastating effect on them.
A region in transition
Working in the favour of both Kurds and Palestinians is the fact that they live in a region that has been in volatile and violent transition since the Arab popular revolts of 2011. That transition is likely to continue for years, if not a quarter of a century, before the battles between forces of change and counterrevolution and complicating regional rivalries have battled it out and the fallout of the outcome of those struggles settles in.
As Kurds contemplate the future, they have the advantage in contrast to the Palestinians, that the transition calls into question the future political structure of Syria and Iraq, if not their existence as nation-states within their post-colonial borders. Similarly, the nature of the regime in Syria is likely to change with the contested future of President Bashar al-Assad while the prospects of Iraq's democratically elected, Shiite-dominated government are in flux as it struggles to ensure that the country's Sunni minority maintains a stake in a unified Iraq and address Kurdish aspirations. In Turkey, too, President Recep Tayyip Erdogan's ambition to remain in power at least until his country celebrates its 100th anniversary in 2023 is certain to encounter headwinds.
Kurdish hopes are often vested in predictions articulated by former CIA and National Security Agency director Michael Hayden that "Iraq no longer exists, Syria no longer exists" as well as the disintegration of Yugoslavia and Czechoslovakia in the wake of the demise of communist rule. That remains a possibility but more realistic is the fact, at least in the immediate future, the Syrian and Iraqi states as they existed in the past are more likely to change rather than dissolve. The lesson of the 2017 Iraqi Kurdish referendum and the fact that the Iraqi state has already demonstrated resilience in surviving and its Syrian counterpart may well do so too, means that Kurds will have to strive for some autonomous accommodation within a federal structure.
Another lesson the referendum and the wars in Syria and Iraq have taught the Kurds is that, despite having been close allies of the United States in multiple battles, including the fight against former Iraqi strongman Saddam Hussein and the Islamic State, they cannot count on the kind of support Washington has extended to Israel. That, however, may be less of a disadvantage than the obstacles Palestinians face as they counter a strong and entrenched Israeli state that despite widespread condemnation of its annexationist policies enjoys a network of strong international relationships even with those, like the Gulf states, who are unwilling to recognize it and establish formal diplomatic ties.
With the future of Syria and Iraq as nation states in question, Kurds ironically benefit from the fact that Turkish, Iraqi and Syrian constituencies are not striving for a unitary state carved out of Turkish, Syrian and Iraqi territory unlike the Palestinians who despite the split between Palestinian President Mahmoud Abbas' Palestine Authority on the West Bank and Hamas in the Gaza Strip are seeking an independent entity that would encompass both territories. One consequence of that is the fact that Kurdish leaders in the various territories are less stymied by their differences than are the Palestinians whose leverage in potential negotiations and ability to marshal more than symbolic international support has been undermined by their inability to form a united front.
It has also made them more vulnerable to the machinations and manipulations of external players such as Iran, Qatar, Egypt, and the United Arab Emirates. Encouraged by the UAE and Egypt controversial Abu Dhabi-based former security chief Mohammed Dahlan is weighing a return to Palestinian politics and challenge to Abbas either by forming a party of his own or joining Hamas in governing Gaza as part of national salvation government.
Playing ball with Syria
Syrian Kurds are likely to benefit from the fact that decentralization will probably be Syria's best bet to ensure its territorial integrity once the guns fall silent. That would enable Kurds to claim enhanced powers in purely Kurdish areas, strengthen their demand that Syria identify itself as a republic rather than an Arab republic, create the basis for the children of minorities to be educate in their mother tongue in both Kurdish-majority regions as well as in Kurdish neighbourhoods of major Syrian cities, and allow for an equitable distribution of oil export revenues. Syrian Kurds stressed the centrality of the revenues by declaring in 2016 their autonomous federal region at a gathering in Rumeilan, the oil capital of northeast Syria, rather than  Qamishli, their de-facto capital.
In some ways, the building blocks for autonomy are starker in Syrian Kurdish areas than in Iraqi Kurdistan. The differences in law enforcement, the administration of utilities and social services, and economic policy in Kurdish areas and those parts of Syria controlled by the Assad government are greater than in Iraq.
The regional Kurdish authority has promulgated laws, including a quasi-constitution dubbed 'Rojava's social contract;' created agencies to license and administer investments, education, and media; founded the region's first university; created a system for the sharing of economic resources; laid plans for an independent central bank, and witnessed the emergence of a broad network of non-governmental associations. Notionally Damascus retained a presence in the regional area by maintaining its monopoly on the issuing of civil record documents such as birth, marriage, and death certificates, the paying of civil servant salaries, and its control of Qamishli Airport, the area's main gateway.
Nevertheless, a generation of Syrian Kurdish children is being educated exclusively in Kurdish rather than also in Arabic. They are growing up with a notion of Syria as a hostile, foreign forces, that they have never visited. Kurdish children in Afrin are likely to have had their first encounter with Syrians in early 2018 when Syrian government forces entered the region in support of Kurdish forces fighting off military intervention by the Turkish military and Ankara-backed rebels. Ironically, Kurdish agreement to the Syrian entry could strengthen their bid for autonomy in a future federal arrangement. The agreement reportedly involves the declaration of a no-fly zone over Afrin, the establishment of Syrian military base, and put maintenance of a local administration in northern Syria and sharing natural resources and services on the table. Critics assert that those are conditions that the Assad government is likely to walk away from in the longer term.
To succeed in achieving sustainable autonomy, Syrian Kurds will have to endorse some combination involving and/or the relinquishing of non-Kurdish territory, particularly in areas once occupied by the Islamic state; loosen the ties of the US-backed People's Protection Units (YPG) with the Kurdish Workers' Party (PKK) that Turkey labels a terrorist organization; and align its local governance structures with those of Syria. This will likely involve a balancing of Kurdish, Turkish, and Syrian interests.
That could prove easier said than done particularly with Assad seeing the survival of his regime as well as that of his Alawite minority in Syria's continued embrace of pan Arabism as a concept that includes "all ethnic groups, religions, and communities" and recognizes their contribution to the notion's development. Assad see his country's brutal war as an attempt to force Syria to abandon its own identity and kowtow to foreign powers or to become a society of "communities in conflict." Speaking in late 2017, Assad asserted that "Arabism and national thinking have continuously been accused by their enemies of backwardness and of being old-fashioned in an age overwhelmed by globalization in order to turn us into tools to serve the interests of huge financial institutions led by the United States."
Returning from the abyss
The Iraqi Kurds wasted their moment in history by falsely assuming that the United States would back their quest for independence based on the September 2017 referendum. Instead it will take the Iraqi Kurds time to heal their internal divisions stemming from one faction allowing the Iraqi military to take unopposed control of the strategic city of Kirkuk and crawl back the degree of self-rule they had achieved under the umbrella of the United States. Iraqi Kurds are still trying to come "to grips with the trauma caused by the abrupt change from a quasi-state status to that of an entity under threat of annihilation…  If Iraq's history as a nation-state can be taken as a proof then the possibility of peaceful coexistence seems quite unrealistic.," said scholar Ofra Bengio.
Negotiations are nevertheless likely to be the only way to achieve that. Both sides have incentives to engage in talks. Iraqi Prime Minister Haider al-Abadi's military is weak despite its recapture of territory controlled by the Islamic State as well as Kirkuk and has a poor track record in retaining control of territories it has conquered. The threat of a military confrontation with the Kurds will moreover continue to exist as long the two sides fail to reach an agreement that is based on the country's that recognized Kurdistan's regional status and gave it a far-reaching degree of self-rule.
Similarly, Iraqi Kurdish leaders have little other choice given the fallout of the mis-guided referendum. External players like Turkey and Iran that were crucial in thwarting Iraqi Kurdish aspirations of independence would likely be supportive as long as Kurdistan remains an integral part of Iraq and Iraqi territorial integrity is guaranteed.
The key to successful negotiations is the elephant in the room: the future of what the constitution terms "disputed territories" that are rich in hydrocarbon resources, which in effect means agreement on the boundaries that separate the Kurdish region from the rest of Iraq.
Iraqi Kurdish leverage in negotiations is likely to be in part determined on whether the potential revival of Sunni-Shiite tensions will erase the sense of national urgency that existed in the three-year struggle against the Islamic State. The jury is still out on whether the local administration that controls Mosul, Iraq's second largest city, will succeed in taking into full account the interests of the Sunnis and ending their sense of alienation. To do so, the government in Baghdad will have to secure the resources to rebuild the shattered city and help its traumatised population – something it has failed to effectively do in the past.
To be sure, Abadi, unlike Assad in Syria, has shown himself to be more sensitive and inclusive. Yet, crucial to the Kurds, is the underlying question of whether Abadi's inclusiveness will succeed in putting the Iraqi nation state's core problem, the inability to create a deeply rooted national identity, behind it.
Nonetheless, while it remains likely that the Kurdish-Iraqi standoff will continue without a renewed eruption of hostilities for some time to come, the question is for how long," "The fractious nature of Iraqi politics inherently works against compromise. In Baghdad, a united front for compromise is almost impossible to achieve. As such, brave or original ideas are easily undercut by opponents who will resort to the lowest common denominator: a unitary Iraqi nationalism. This is the surest way to discredit any conciliatory move on the Kurdish issue… Even if (the current crisis) ends with a return to a mildly reshuffled form of the status quo ante, Arab Iraqis would be sorely mistaken if they celebrate this as an Iraqi triumph: it would be a completely Pyrrhic victory that merely intensifies the mutual mistrust and delays confrontation," warned Iraq scholar Fanar Haddad.
Regional imbroglio
The various Kurdish struggles risk becoming pawns in the Middle East fundamental rivalries between Saudi Arabia and Iran and the Gulf crisis that pits a UAE-Saudi-led alliance against Qatar that is backed by Turkey and Iran. Turkey has already alleged that the Emirates, the kingdom and Egypt are supporting the PKK. Yeni Safak, a newspaper closely aligned with Erdogan's ruling Justice and Development Party (AKP), charged that a $1 billion Saudi contribution to the reconstruction of Raqqa, the now partly Syrian Kurdish-controlled former capital of the Islamic State, was evidence of the kingdom's involvement in what it termed a "dirty game."
Similarly, Iran reported increased insurgent activity in majority-Kurdish region, asserting that Saudi Arabia was supporting it as part of a bid to destabilize the Islamic republic. Iran's Intelligence Ministry said it had recently seized two large caches of weapons and explosives in separate operations in Kurdish areas in the west of the country and a Baloch region on the eastern border with Pakistan. It said the Kurdish cache seized in the town of Marivan included bomb-making material, electronic detonators, and rocket propelled grenades while the one in the east contained two dozen remote-controlled bombs. Saudi Arabia's powerful crown prince, Mohammed bin Salman vowed last year that the battle between his kingdom and the Islamic republic would be fought "inside Iran, not in Saudi Arabia."
Compared to the Kurds, Palestinians have the advantage that they confront one rather than multiple states even if stability in Israel and US backing for hard-line Israeli positions is beyond doubt. The Kurds may however discover that the greater complexity of their struggle could turn out to be an advantage provided they are able to play their cards right.
This story was originally published in Europa Ethnica, Vol. ½, 2018
Beyond the friendship diplomacy between Morocco and Mauritania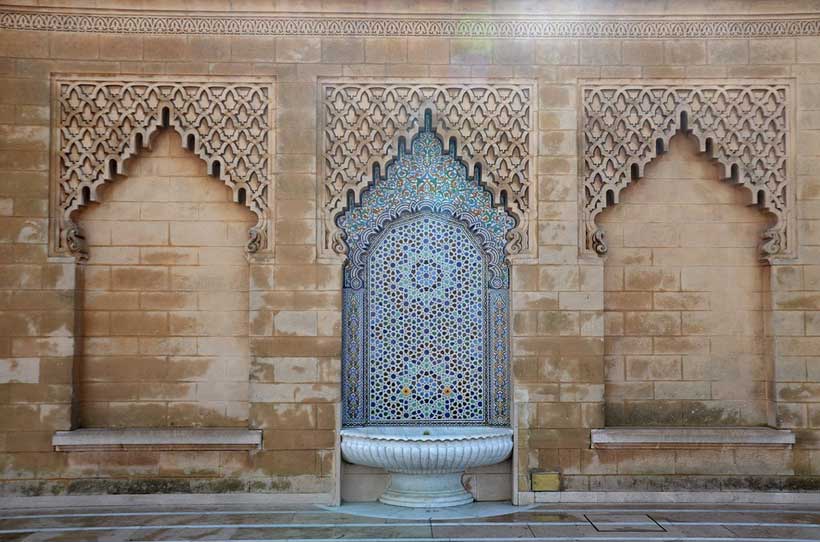 Over the past decade or so, many politicians and diplomats have held that the most significant bilateral relationship has been between the Kingdom of Morocco and the Islamic Republic of Mauritania. That remains true today, and it will be likely the case for long- term partnership to come, even as the sort of that relationship changes over time. Due to, diplomatic rapprochement between them and bilateral cooperation on several levels, Mauritania, tends formally to withdraw its full recognition of the Polisario Front "SADR" before the term of the current president, Mohamed Ould Al-Ghazwani, ends.
Yet, the truth is that Mauritania has unalterably shifted from the previous engagement with Morocco to the recent conflict with it on nearly all the key fronts: geopolitics, trade, borders security, finance, and even the view on domestic governance. To that extent, Mauritania was the most affected by the Polisario Front militia's violation to close the Guerguerat border crossing and prevent food supplies from reaching their domestic markets. This crisis frustrated Mauritanian people and politicians who demanded to take firm stances towards the separatists.
In the context of the fascinating development in relations between Rabat and Nouakchott, the Mauritanian government stated that President Ould Ghazwani is heading to take a remarkable decision based on derecognized the so-called Sahrawi Arab Democratic Republic (SADR) and Polisario Front as its sole representative and follow up the recent UN peace process through the case of Western Sahara conflict under UN Security Council resolutions.
Similarly, the United States announced that "Moroccan (Western) Sahara is an integral part of The Kingdom–a traditional Ally, and it supports the Moroccan government's constitutional procedures to maintain Moroccan Southern provinces strong and united." It was rapidly followed by all major countries of African, and the Arab Middle East also extended their supports to the government in Rabat. What a determined move against the Polisario Front separatism in a sovereign state!
During the Western Sahara dispute, the Moroccan Sahrawi was humiliated to the end by Polisario Front: it not only lost their identity but also resulted in the several ethnics' claim for "independence" in the border regions within. currently, Morocco is the only regional power in North Africa that has been challenged in terms of national unity and territorial integrity. The issues cover regional terrorism, political separatism, and fundamental radicalism from various radical ethnic groups. Although the population of the "Polisario groups" is irrelevant because of Morocco's total population, the territorial space of the ethnic minorities across the country is broadly huge and prosperous in natural resources. besides, the regions are strategically important.
In foreign affairs doctrine, the certainty of countries interacting closely, neighboring states and Algeria, in particular, have always employed the issue of the Western Sahara dispute in the Southern Region of Morocco as the power to criticize and even undermine against Morocco in the name of discredit Sahrawi rights, ethnic discrimination, social injustice, and natural resources exploitation. therefore, local radical Sahrawi groups have occasionally resisted Morocco's authority over them in a vicious or nonviolent way. Their resistance in jeopardy national security on strategic borders of the Kingdom, at many times, becoming an international issue.
A Mauritanian media stated, that "all the presidential governments that followed the former President Mohamed Khouna Ould Haidala, a loyal and supporter to the Polisario Front, were not at all satisfied with the recognition of the SADR creation due to its fear that it would cause reactions from Algeria. however, Mauritania today is not the state of 1978, it has become a well-built country at the regional level, and the position of its military defense has been enhanced at the phase of the continent's armies after it was categorized as a conventional military power."
This is what Mauritania has expected the outcome. Although neighboring Mauritania has weeded out the pressures of the Algerian regime, which stood in the way of rapprochement with the Kingdom of Morocco, and the Mauritanian acknowledged that Nouakchott today is "ready to take the historic decision that seeks its geopolitical interests and maintain strategic stability and security of the entire region, away from the external interactions." Hence, The Mauritanian decision, according to the national media, will adjust its neutral position through the Moroccan (Western) Sahara issue; Because previously was not clear in its political arrangement according to the international or even regional community.
Given the Moroccan domestic opinion, there is still optimistic hope about long-term collaboration on the transformation between Morocco and the Islamic Republic of Mauritania, even considering some temporary difficulties between the two in the Western Sahara conflict. For example, prior Mauritania has recognized the Polisario since the 1980s, but this recognition did not turn into an embassy or permanent diplomatic sign of the separatist entity in Mauritania, the Kingdom has a long-standing relationship with Mauritania and the recent regional politics would not harm that, because it's a political circumstance.
Despite the strain exerted by the Polisario Front and Algeria on Mauritania, and intending to set impediments that avoid strategic development of its relations with Rabat, the Mauritanian-Moroccan interactions have seen an increased economic development for nearly two years, which end up with a phone call asked King Mohammed VI to embark on an official visit to Mauritania as President Ould Ghazwani requested.
For decades, the kingdom of Morocco has deemed a united, stable, and prosperous Maghreb region beneficial to itself and Northern Africa since it is Kingdom's consistent and open stance and strategic judgment. Accordingly, Morocco would continue supporting North Africa's unity and development. On the one hand, Morocco and Mauritania are not only being impacted by the pandemic, but also facing perils and challenges such as unilateralism, and protectionism. On the other hand, Rabat opines that the two neighboring states and major forces of the world necessarily established their resolve to strengthen communication and cooperation with each other. To that end, both states would make efforts to set up long-term strategic consensus including mutual trust, reciprocal understandings, and respect to the United Nations and the current international system based on multilateralism.
In sum, both Morocco and Mauritania are sovereign states with a strong desire to be well-built and sophisticated powers. Previous successes and experiences in solving territorial disputes and other issues have given them confidence, which motivated both countries to join hands in the struggles for national independence, equality, and prosperity. In sense of the world politics, two states promise to advance the great cause of reorganization and renovation and learn from each other's experience in state power and party administration.
Getting Away With Murder: The New U.S. Intelligence Report on the Khashoggi Affair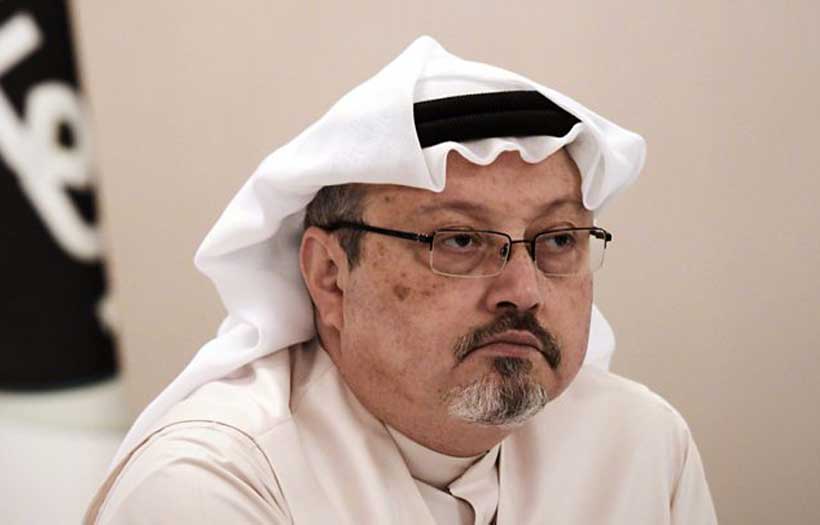 It was October 2, 2018 when a man walked into the Saudi Arabian consulate to collect some documents he needed for his impending marriage. He had been there earlier on September 28, and had been told to allow a few days for them to prepare the needed proof of divorce from an earlier marriage.
So there he was. His Turkish fiancée had accompanied him and he asked her to wait outside as it would only take a minute or two. She waited and waited and… waited. Jamal Khashoggi never came out.
What went on inside is a matter of dispute but US intelligence prepared a report which should have been released but was illegally blocked by the Trump administration. Mr. Trump is no doubt grateful for the help he has had over two decades from various Saudi royals in addition to the business thrown his way at his various properties. "I love the Saudis," says Donald Trump and he had kept the report under wraps. It has now been released by the new Biden administration.
All the same, grisly details of the killing including dismemberment soon emerged because in this tragic episode, with an element of farce, it was soon evident that the Turks had bugged the consulate. There is speculation as to how the perpetrators dispersed of the corpse but they themselves have been identified. Turkish officials also claim to know that they acted on orders from the highest levels of the Saudi government. They arrived on a private jet and left just as abruptly.
The egregious killing led to the UN appointing a Special Rapporteur, Agnes Callamard. She concluded it to be an "extra-judicial killing for which the state of the kingdom of Saudi Arabia is responsible." She added, there was "credible evidence" implicating Crown Prince Mohammed bin Salman and other senior officials.
Now the US report. Intelligence agencies conclude Jamal Khashoggi was killed by a Saudi hit squad under the orders of Crown Prince Mohammed bin Salman. They add that the latter has had unitary control over Saudi security and intelligence organizations and thus it was "highly unlikely" an operation of this nature would have been possible without Prince Mohammed's authorization.
Mr. Biden's reaction is plain. Although the Crown Prince is the de facto ruler with his father the King's acquiescence, Mr. Biden has not talked to him. He called the king and emphasized the importance placed on human rights and the rule of law in the US.
President Biden is also re-evaluating US arms sales to the Kingdom with a view to limiting them to defensive weapons — a difficult task as many can be used for both, a fighter-bomber for example.
There are also calls for sanctions against the Crown Prince directly but Biden has ruled that out. Saudi Arabia is after all the strongest ally of the US in the region, and no president wants to jeopardize that relationship. Moreover, the US has done the same sort of thing often enough; the last prominent assassination being that of the senior Iranian general, Qassem Soleimani, by the Trump administration.
US intelligence report leaves Saudi Arabia with no good geopolitical choices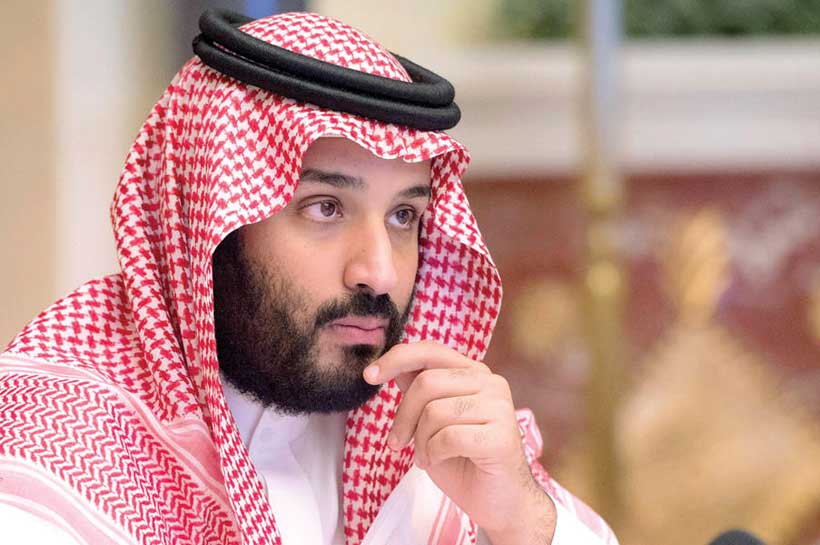 The Biden administration's publication of a US intelligence report that holds Saudi Crown Prince Mohammed bin Salman responsible for the killing of journalist Jamal Khashoggi creates a fundamental challenge to the kingdom's geopolitical ambitions.
The challenge lies in whether and how Saudi Arabia will seek to further diversify its alliances with other world powers in response to the report and US human rights pressure.
Saudi and United Arab Emirates options are limited by that fact that they cannot fully replace the United States as a mainstay of their defence as well as their quest for regional hegemony, even if the report revives perceptions of the US as unreliable and at odds with their policies.
As Saudi King Salman and Prince Mohammed contemplate their options, including strengthening relations with external players such as China and Russia, they may find that reliance on these forces could prove riskier than the pitfalls of the kingdom's ties with the United States.
Core to Saudi as well as UAE considerations is likely to be the shaping of the ultimate balance of power between the kingdom and Iran in a swath of land stretching from the Atlantic coast of Africa to Central Asia's border with China.
US officials privately suggest that regional jockeying in an environment in which world power is being rebalanced to create a new world order was the key driver of Saudi and UAE as well as Israeli opposition from day one to the 2015 nuclear accord with Iran that the United States together with Europe, China, and Russia negotiated. That remains the driver of criticism of US President Joe Biden's efforts to revive the agreement.
"If forced to choose, Riyadh preferred an isolated Iran with a nuclear bomb to an internationally accepted Iran unarmed with the weapons of doom," said Trita Parsi, executive vice president of the Washington-based Quincy Institute for Responsible Statecraft and founder of the National Iranian American Council. Mr. Parsi was summing up Saudi and Emirati attitudes based on interviews with officials involved in the negotiations at a time that Mr. Biden was vice-president.
As a result, Saudi Arabia, the UAE, and Israel appear to remain determined to either foil a return of the United States to the accord, from which Mr. Biden's predecessor, Donald J. Trump, withdrew, or ensure that it imposes conditions on Iran that would severely undermine its claim to regional hegemony.
In the ultimate analysis, the Gulf states and Israel share US objectives that include not only restricting Iran's nuclear capabilities but also limiting its ballistic missiles program and ending support for non-state actors like Lebanon's Hezbollah, Iraqi militias, and Yemen's Houthis. The Middle Eastern states differ with the Biden administration on how to achieve those objectives and the sequencing of their pursuit.
Even so, the Gulf states are likely to realize as Saudi Arabia contemplates its next steps what Israel already knows: China and Russia's commitment to the defence of Saudi Arabia or Israel are unlikely to match that of the United States given that they view an Iran unfettered by sanctions and international isolation as strategic in ways that only Turkey rather than other Middle Eastern states can match.
Saudi Arabia and the UAE will also have to recognize that they can attempt to influence US policies with the help of Israel's powerful Washington lobby and influential US lobbying and public relations companies in ways that they are not able to do in autocratic China or authoritarian Russia.
No doubt, China and Russia will seek to exploit opportunities created by the United States' recalibration of its relations with Saudi Arabia with arms sales as well as increased trade and investment.
But that will not alter the two countries' long-term view of Iran as a country, albeit problematic, with attributes that the Gulf states cannot match even if it is momentarily in economic and political disrepair.
Those attributes include Iran's geography as a gateway at the crossroads of Central Asia, the Middle East and Europe; ethnic, cultural, and religious ties with Central Asia and the Middle East as a result of history and empire; a deep-seated identity rooted in empire; some of the world's foremost oil and gas reserves; a large, highly educated population of 83 million that constitutes a huge domestic market; a fundamentally diversified economy; and a battle-hardened military.
Iran also shares Chinese and Russian ambitions to contain US influence even if its aspirations at times clash with those of China and Russia.
"China's BRI will on paper finance additional transit options for the transfer of goods from ports in southern to northern Iran and beyond to Turkey, Russia, or Europe. China has a number of transit options available to it, but Iranian territory is difficult to avoid for any south-north or east-west links," said Iran scholar Alex Vatanka referring to Beijing's infrastructure, transportation and energy-driven Belt and Road Initiative.
Compared to an unfettered Iran, Saudi Arabia and the UAE primarily offer geography related to some of the most strategic waterways through which much of the world's oil and gas flows as well their positioning opposite the Horn of Africa and their energy reserves.
Moreover, Saudi Arabia's position as a religious leader in the Muslim world built on its custodianship of Islam's two holiest cities, Mecca and Medina, potentially could be challenged as the kingdom competes for leadership with other Middle Eastern and Asian Muslim-majority states.
On the principle of better the enemy that you know than the devil that you don't, Saudi leaders may find that they are, in the best of scenarios, in response to changing US policies able to rattle cages by reaching out to China and Russia in ways that they have not until now, but that at the end of the day they are deprived of good choices.
That conclusion may be reinforced by the realization that the United States has signalled by not sanctioning Prince Mohammed that it does not wish to cut its umbilical cord with the kingdom. That message was also contained in the Biden administration's earlier decision to halt the sale of weapons that Saudi Arabia could you for offensive operations in Yemen but not arms that it needs to defend its territory from external attack.
At the bottom line, Saudi Arabia's best option to counter an Iran that poses a threat to the kingdom's ambitions irrespective of whatever regime is in power would be to work with its allies to develop the kind of economic and social policies as well as governance that would enable it to capitalize on its assets to effectively compete. Containment of Iran is a short-term tactic that eventually will run its course.
Warned former British diplomat and Royal Dutch Shell executive Ian McCredie: "When the Ottoman Empire was dismantled in 1922, it created a vacuum which a series of powers have attempted to fill ever since. None has succeeded, and the result has been a century of wars, coups, and instability. Iran ruled all these lands before the Arab and Ottoman conquests. It could do so again."