The Aegean Dilemma: Turkish-Greek Complexity Challenging European Solidarity
On the 12th of February2018, a Turkish coast guard patrol rammed into a Greek patrol boat near the Imia islands (Kardak in Turkish). The pair of uninhabited islands has been a source of dispute between Greece and Turkey since a military crisis in 1996, which almost resulted in war. The collision has been the climax of a number of Turkish violations on Greek territorial waters and airspace, which have damaged Greek-Turkish relations and escalated the tensions between the two countries. In this article I argue that Turkey's geopolitical advantages over the US and the EU embolden it to pursue an ambitious foreign policy in the Aegean Sea, while its toxic domestic politics necessitates that it must do so. This combination creates a ticking time bomb for crisis in the Aegean Sea.It is time for the EU to act.
Turkey's control of refugee flows has EU hands tied
The Syrian crisis has increased Turkish power over European nations that receive the greatest part of refugee flows. Currently, over 2.5 million Syrian refugees reside in Turkey. Turkish officials have threatened to force an influx of Syrian refugees into Europe, a situation that would destabilize already complex tensions within European states and further the far-right political crisis of Europe. The potentiality of this development provides Turkey with a favorable bargaining position over many Western European governments, which are interested in actively averting extremist actions against immigrant populations in order to prevent sectarian divide.
In addition, the waning desire of the Turkish administration to join the EU has removed any leverage the EU had over Turkey. In the past, Turkey has been willing to engage in bilateral talks with Greece over territorial disputes, mainly in an effort to withdraw Greece's veto over its potential membership in the EU. However, Brexit and the emergence of anti-European movements in founding members like France and Italy, has caused Turkish officials to have second thoughts about the prospect of joining a union on the verge of collapse, according to reports. This development has reduced the bargaining advantage Greece previously enjoyed.
The US is unlikely to react in the event of a crisis
Since the time of the Cold War, American policymakers have viewed Turkey as a key ally against the Soviet Union and now Russia. The proximity of Turkey to Southern Russian cities favors the deployment of strategic nuclear weapons, while, most significantly, the Bosporus and Dardanelles straits create a double chokepoint that checks Russian maritime activity from the warm ports of the Black Sea. This means that in the case of conflict, if Turkey cooperates, Russia's supply lines from the south could be shut down.
The location of Turkey, north of the Levant, gives Turkish leaders influence in Middle East matters as well and the ability to affect the political situation in both Syria and Iraq. The proximity of Turkey to the Syrian conflict allows it to intervene militarily as it did through Operation Olive Branch in Afrin in January. Turkey also holds a large portion of the Tigris and Euphrates river basins, which hydrate the majority of agricultural land in Syria and Iraq. In the past, Turkey has used its control over these river flows as a bargaining tool to curb Kurdish militant activity along its borders with the two countries.These geopolitical facts give Turkey a unique advantage in influencing politics in the Middle East, both directly through military operations and indirectly through river flows.
Turkey's capacity to contain the Russian navy in a time of a crisis, its ability to directly get involved in the Syrian war, and its influence on the prosperity of Iraq, gives influence over key American strategic objectives: namely, keeping Russia under control, maintaining peace in the Middle East, and ensuring the stability of oil outflows. Despite the status of both Greece and Turkey as members of NATO, the US is unlikely to risk bringing Turkey and Russia closer diplomatically and tempting Turkey to intervene more often in the Middle East.
How are Turkish domestic politics exacerbating the conflict?
Turkey's militarism is informed by the institutional friction between Turkish politicians and the Turkish army. Since the death of Ataturk, the Turkish army has assigned itself the role of the protector of Ataturk's ideals. Frequent army intervention in Turkish politics through coups has made politicians apprehensive of the army and ready to externalize the army's domestic pressure into international operations. After the coup attempt of 2016, President Erdogan has become increasingly determined to preoccupy the army with military operations and maintain stability domestically, as he concentrates power through institutional change and purges political and intellectual dissidents. Turkey's leaders have also been empowered by public support. The Turkish public has a deep historical understanding of the Turkish identity, the memory of the Greek invasion of 1919, and the unfairness of the Treaty of Lausanne. President Erdogan's popularity after the failed coup attempt of 2016 has enabled him to empower these conservative opinions and silence opposing Euro-friendly voices in Turkey.
Greek leadership has also done its part to worsen the tensions. The Greek Minister of Defense, Panos Kammenos, leader of the nationalist minority party in Greece's coalition government, has been vocal on Greece's expansion of territorial waters, mainly as a feat to maintain his party's share of the vote. Historical tensions between the two countries, as well as President Erdogan's public and institutional empowerment and Greece's current diplomatically inept administration have fueled Turkish nationalist sentiment against Greece, counterbalancing against public support for European integration, and emboldening Turkey's aggressions in the Aegean.
What are the objectives of Turkey?
Turkish perceptions and expectations of European and American passivity embolden Turkey to act in calculated aggression according to its favorable estimation of the balance of power. Turkey's primary goals are to increase its claim on maritime territory that may contain potential oil reserves in the Aegean Sea and to hinder Greek efforts to expand territorial waters according to proposed international law [1]. These objectives constitute a reversal of the Treaty of Lausanne, which gave Greece control of the entire Aegean archipelago, and essentially landlocked the Turkish western coast. In a highly complex domestic climate, if Turkish policymakers judge that tensions have risen enough to even minimally justify translation of rhetoric into action, then Turkey is likely to annex the Imia-Kardak islands in a symbolic statement of intent, or even to potentially claim control over Kastelorizo, which would extend Turkey's continental shelf into the southeast Mediterranean Sea.
Why should the EU care? What can be done?
In an environment of European reluctance and American rejection of involvement, the clock is ticking before the Turkish administration could make bolder moves. The crucial coming election could be the catalyst in materializing Turkish threats over the annexation of disputed territory. In the ever-increasing tense domestic politics of Turkey, political rivals try to outdo each other on anti-Greek rhetoric, resulting in heightened public expectations of conflict. Under the current circumstances, if Turkey escalates the conflict, then the EU stands to lose in all possible scenarios. If the EU intervenes, then Turkey may retaliate with the release of Syrian refugees into the continent, which will increase the influence of the far-right and break the EU from within. If the EU fails to act, then trust in its institutional power will wane, discouraging potential members from joining and increasing the separatist sentiments inside member countries.
The Aegean Dispute sheds light into the most important institutional anomaly of the EU: the absence of political unification to support economic integration.The European experiment has been successful in integrating economic activity within the continent. However, it now teeters with an unstable equilibrium, between further integration and outright demise. The Aegean dispute offers both a challenge and an opportunity for Europe: EU policymakers must look into ways of integrating security strategy, through cooperation agreements, security guarantees and investment into border control, while also moving towards an integrated and centrally-organized immigration plan for Europe. Tighter border security in the Balkan Peninsula will stop Turkey's use of refugee flows as a bargaining chip and also appease nationalist sentiment in European countries, while security agreements will halt Turkish aspirations in the Aegean Sea and improve public trust in the EU's institutional power. If the EU wants to remain relevant far into the future across the greater European continent, then it must start behaving as boldly and strategically as Turkey has over the past several years. If it doesn't it will simply be outmaneuvered and, potentially, replaced as a major political voice in the global community.
[1] Wolff  Heintschel von Heinegg Der Ägäis-Konflikt: Die Abgrenzung des Festlandsockels zwischen Griechenland und der Türkei und das Problem der Inseln im Seevölkerrecht. (Berlin: Duncker und Humblot, 1989)
The Giedroyć-Mieroszewski Doctrine and Poland's Response to Russia's Assault on Ukraine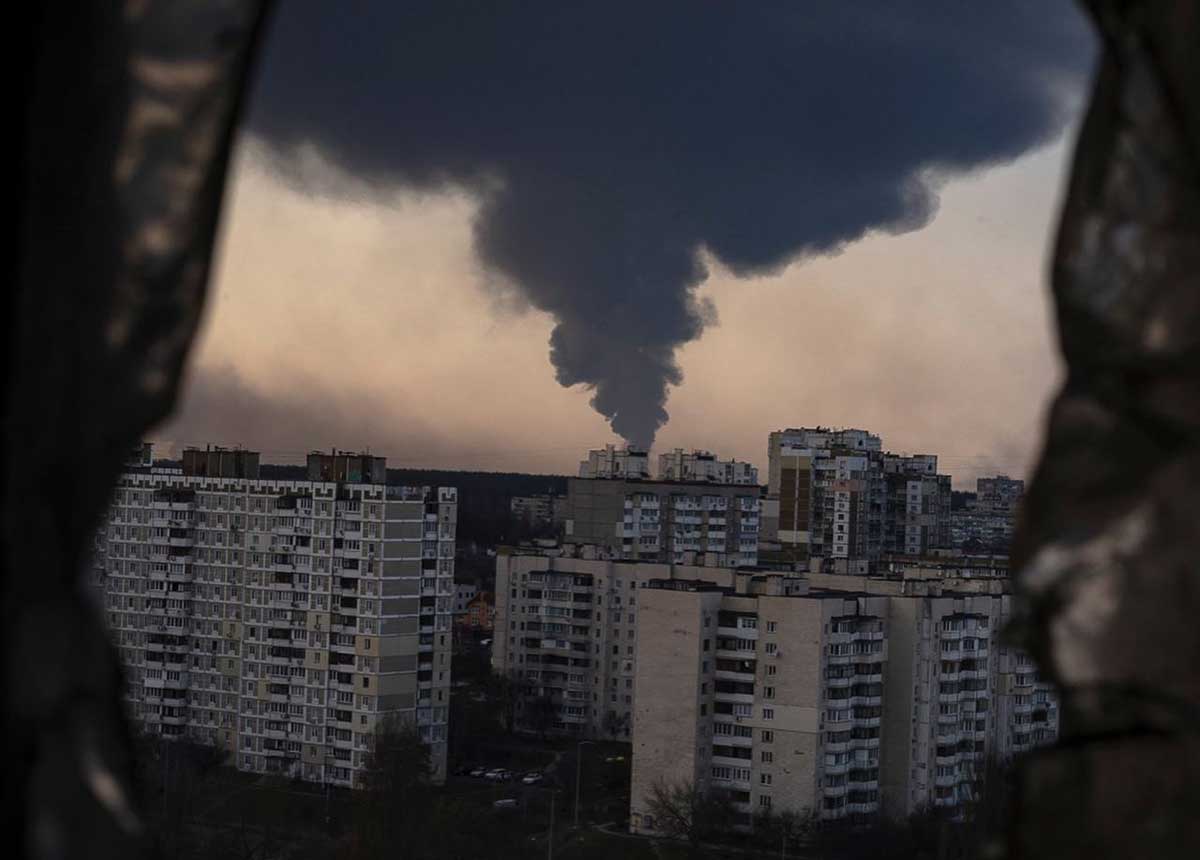 Although they seem similar, there is a fundamental difference between the Brzezinski Doctrine and the Giedroyć -Mieroszewski Doctrine. Whereas the Brzezinski Doctrine was very pragmatic and cautious in outlining future plans for Ukraine in the transatlantic community, Giedroyć and Mieroszewski saw such a scenario as a tangible possibility because from their perspective, Ukraine's accession to NATO and the EU would strengthen Central and Eastern Europe's geostrategic position.
There is no agreement in the literature on the subject as to who wrote that "without an independent Ukraine, there cannot be an independent Poland", but it had to be either Józef Piłsudski, the father of Polish independence, or Jerzy Giedroyć, the editor-in-chief of the highly influential Paris-based periodical Kultura, the only influential East-Central European literary-political publication in the West during the cold war. Nonetheless, we know that thanks to the Giedroyc-Mieroszewski Doctrine, the elite of Polish post-1939 émigrés who sought political asylum in the Western countries after the Soviets installed Polish-speaking apparatchiks such as Bierut and Gomulka in Communist Poland almost unanimously agreed that it would be delusional for Poland to try to expand its Eastern territory to incorporate Vilnius, Novogrudok, Lutsk, Lviv, Ternopil, and Ivano-Frankivsk in the post-Yalta world order. Although they did not agree with the Communists on most of the fundamental matters related to the submissive nature of Communist Poland's political system that was completely commandeered to indulge the Kremlin's every whim, the freethinkers of the anti-Communist opposition such as Jerzy Giedroyć, Stanislaw Cat Mackiewicz, and Ryszard Kaczorowski (the last president of Poland in exile) slowly but surely came to come to terms with the practicality of Stalin's decision as to the shape of Poland's eastern border with the Soviet Union after 1944, for in the event of the Soviet Union's dissolution, a free Poland that would free itself from the Russian sphere of influence would inadvertently benefit from a properly demarcated eastern border with Ukraine, Belarus, and Lithuania. Despite what today's Kremlin propaganda claims, no one in Poland suggests that the former "Kresy" (eastern borderlands) or "Inflanty Voivodeship" (Polish Livonia) should be annexed by Poland. On the contrary, thanks to the cosmopolitan nature of the Giedroyć-Mieroszewski Doctrine, the Polish elite was cured of any delusions of grandeur and smoothly transitioned from the neo-imperialist mindset of the Second Republic of Poland's outlook towards the East (tending to reopen many wounds from the past) to the much more cosmopolitan Third Republic of Poland's "Zero Problems with Neighbors" policy (at least until 2015) that had an uncanny resemblance to the Davutoğlu Doctrine and ultimately recognizes the independence and importance of all its neighbors. In essence, thanks to such visionaries as Giedroyć and Mieroszewski, who planted the seed, modern Poland was able to foster strong relations with all its neighbors (even with Russia until 2014). Those relations have been based on mutual respect, peace, and mutually extended security guarantees that built bridges of mutual understanding and not walls of false divisions with neighboring nations.
Nonetheless, Giedroyć and Mieroszewski were not delusional about Russia's intentions, for they always, even after 1991, saw Russia as a latent threat to Central and Eastern Europe. They knew that in order to stop Russia's expansionist policies after the collapse of the Soviet Union, the Polish-Ukrainian alliance would have to be strongly reinforced, so both countries could achieve a more geostrategically beneficial situation in which they could embark on chasing their transatlantic dreams. Although Poland managed to join NATO in 1999 and the European Union in 2004, Ukraine did not escape twentieth-century geopolitics and fell victim to Putin's revisionist and neo-imperial policies first in 2014 and then in 2022.
Unlike Poland, which has supported every Ukrainian action since February 2022 by offering its heavy defensive weapons and defensive ammunition and hosting millions of Ukrainian refugees, Putin's Russia questions the very right of Ukraine's existence. In Munich in 2007, Putin made it clear that he would try to reanimate the corpse of the Soviet Union. In 2008, he started the project by sending his troops to Georgia. In 2014, his "little green man" (the members of Russian Spetsnaz special forces units) were instrumental in annexing Crimea, and a year later, Putin sent his army to rescue a not-so-friendly dictator in Syria. There were no repercussions after these actions, and to his surprise, this changed in 2022, for the moment Russian tanks started rolling toward Ukraine's borders as an ultimate test of Western unity, Poland and the other Central and Eastern European counties were first to react by advocating strong retaliation against Putin's actions. Thanks to this effort, the majority of NATO and EU nations responded to Putin's geostrategic delusions of grandeur with an unprecedented comprehensive sanctions regime.
Although Giedroyć and Mieroszewski were idealistic, and they were very often criticized for the naïve character of their ideas, they were proven right, for they managed to inadvertently shape the future of the region and encourage most of the countries that border Russia to be more proactive in doing their utmost to preventing a domino effect in Eastern Europe – for Russia clearly attempted to implement a Sudetenland-type scenario in Ukraine in 2022. However, thanks to their memory of how they suffered under the Kremlin's domination, they were the first to demand a Western reaction; otherwise, Ukraine today would not be governed by President Zelensky but by Yanukovych or another loyal non-Ukrainian-speaking apparatchik, and the Ukrainian army together with the Russian and Belarusian armies would now be marching toward the West, whatever the cost. The leaders of these countries were under no illusions that in the event of the Russian whale swallowing Ukraine, Putin's appetite would not be satisfied, for their Western allies would not promptly come to their rescue, and the Ukrainian scenario would be repeated elsewhere.
That is why despite Ukraine still being one of the most corrupt countries in Europe that cannot even stop its officials from stealing from their own soldiers, who risk their lives protecting their motherland, the majority of Eastern and Central European countries are still (at least for now) determined to offer Ukraine their unyielding support whatever the cost, for they know that without an independent Ukraine there simply cannot be the independent and peaceful Europe of their dreams, and they ultimately would face an even more hostile and unpredictable Russia that would be eager to impose some form of Putinization on them.
This speculation is reinforced by the observation of how the Russian army conducts its operations in Ukraine, for it somewhat resembles the brutal and genocidal Milosevic-era ethnic cleansing by the Serbian army of the Muslim populations in the western Balkans, particularly in Bosnia and Kosovo, in the 1990s. The names Bucha, Borodianka, Irpin, Hostomel, Mariupol, and many others will always symbolize some of the darkest days in European history, for the Russians were primarily motivated by the same desire to make the occupied territories of modern Ukraine an ethnically homogeneous Russian area.
As a result, the Eastern and Central European countries of today will unhesitatingly arm Ukraine with their military equipment, for they know that the Ukrainian army is fighting for their freedom today. They are particularly eager to contribute to making the Russian "special operation" Russia's own Afghanistan, Vietnam, and Iraq combined to demonstrate to Putin and his successors that he has crossed one bridge too many.
Andreas Umland recently observed that it would be desirable if "the paradoxical repercussion of an act of aggression would be strengthening rather than weakening of the victim state's geopolitical position." He also expressed the desire that "Ukraine's fate should teach both future possible aggressors and their potential victims three simple lessons: (a) might is never right; (b) rules will be upheld; and (c) that more powerful states will protect weaker ones." I applaud this type of thinking, and I hope that it becomes prevalent.
Nevertheless, I wonder whether all NATO and EU countries will be eager to preserve this unity of purpose as long as it takes if Russia persists in waging its deadly Ukraine campaign in the years to come. Are they ready to subscribe to the Giedroyć-Mieroszewski way of thinking?
Please also see:
Umland, Andreas. 2023. "How the West Can Help Ukraine: Three Strategies for Achieving a Ukrainian Victory and Rebirth – SCEEUS." Sceeus, January 11, 2023. https://sceeus.se/en/publications/how-the-west-can-help-ukraine-three-strategies-for-achieving-a-ukrainian-victory-and-rebirth/.
Pietrzak, Piotr. 2023. "The Brzezinski Doctrine and NATO's Response To Russia's Assault on Ukraine." Modern Diplomacy, January 12, 2023. https://moderndiplomacy.eu/2023/01/12/the-brzezinski-doctrine-and-natos-response-to-russias-assault-on-ukraine/.
Pietrzak, Piotr. 2022. "The International Community's Response to the PutiniZation of the Situation in Ukraine." Modern Diplomacy, December 22, 2022. https://moderndiplomacy.eu/2022/12/22/the-international-communitys-response-to-the-putinization-of-the-situation-in-ukraine/.
Pietrzak, Piotr. 2023. "Michael Walzer's work and the idea of humanitarian intervention in Syria (2011-): The International Response to the Situation in Syria During and After the Arab Spring in: Interdisciplinary Approaches to the Regulation of the Modern Global Migration and Economic Crisis. Edited by Alaverdov, Emilia, and Muhammad Waseem Bari. 2023, DOI: 10.4018/978-1-6684-6334-5.
Pietrzak, Piotr. 2022. Why has the term "balkanization" become so obsolete that it no longer holds water? | MCC Corvinák. "Why Has the Term 'Balkanization' Become so Obsolete That It No Longer Holds Water? | MCC Corvinák." corvinak.hu, February 9, 2022. https://corvinak.hu/index.php/en/velemeny/2022/02/09/why-has-the-term-balkanization-become-so-obsolete-that-it-no-longer-holds-water.
Pietrzak, Piotr. 2022. "The International Community's Response to the Ghouta Chemical Attack of 2013." Acta Politica Polonica, 2 (54), 83–93. DOI: 10.18276/ap.2022.54-06.
Pietrzak, Piotr. 2022. "Introducing the idea of Ontology in statu nascendi to the broader International Relations Theory" International Conference Proceeding Series – International Conference on Economics and Social Sciences in Serik, Turkey on 21 – 23 Oct 2022. https://www.eclss.org/publicationsfordoi/abst11act8boo8kIE%26SS2022_antalya.pdf,
Pietrzak, Piotr. 2022. On the Idea of Humanitarian Intervention – A New Compartmentalization of IR Theories. [SL]: Ibidem-Verlag. ISBN: 9783838215921,
Pietrzak, Piotr. 2020. "On Human Rights in Syria: Deliberations on the universality of Human Rights and the International Community's Reaction to the Syrian conflict (2011 – 2019)" in: Сборник "Универсалност и приложимост на човешките права". Edited by Veselin Hristov Dafov, Ivan Kirkov, Tsena Zhelyazkova, Sofia 2020, ISBN: 978-954-07-4989-1,
Pietrzak, Piotr. 2014. "American Soft Power after George W. Bush's Presidency," in The United States and the World. From Imitation to Challenge. Edited by Andrzej Mania, Łukasz Wordliczek, Kraków: Jagiellonian University Press 2014,
Baerbock has publicly declared 'a war against Russia'
On January 25 Germany and the United States decided to provide Ukraine with Leopard 2 and Abrams tanks totaling 45 (respectively: 14 + 31). Some European countries also intend to join these supplies that could reach around 300 main battle and light tanks during this year. The Pentagon official confirmed that collected 'the armor basket' could include 300 tanks and ACV/APC during 2023. It will be 28th 'basket' of lethal military supplies of the transatlantic alliance to Ukraine that started on a massive scale in 2022.
– Unlike fascist Germany, current Germany openly declared a war against Russia on January 25. Arguing in favor of sending NATO tanks and ACV/APC to Ukraine, German Foreign Minister Annalena Baerbock said EU countries were fighting a war against Russia. US and EU officials have previously gone out of their way to claim 'they were not a party to the conflict in Ukraine'.
This is a quotation from what Baerbock has stated at PACE. "And therefore, I've said already in the last days – yes, we have to do more to defend Ukraine. Yes, we have to do more also on tanks," Baerbock said during a debate at the Parliamentary Assembly of the Council of Europe (PACE) on January 25. "But the most important and the crucial part is that we do it together and that we do not do the blame game in Europe, because
so far from the German Government, it means that her statement is fully shared by the FRG Government we are fighting a war against Russia and not against each other."
If she has not been sacked and the Parliament.
It also means that the FRG has radically changed its foreign policy and once again is unleashing the next World War – the Third one.
It means that German tanks again will appear in Ukraine and Russia like in 1941-1945.
It also means that pro-Nazi coalition supports ultra-nationalist regime in Kiev that began its own and unprovoked aggression – initially against Donbass in April 2014, and later against Russia in October 2022.
It means that since January 25, 2023 current joint Ukrainian-NATO actions in Ukraine can be politically and juridically labelled as "a declared direct combined Ukrainian-NATO aggression against the Russian Federation".
– Russia angrily reacted to such abnormal statement. Kremlin spokesman Dmitry Peskov told reporters that tank supplies to Ukraine by Western countries testify their direct and growing involvement in their armed conflict. He added that the flow of western weapons to Ukraine does not help potential negotiations between Moscow and Kiev.
Russian Foreign Minister Sergey Lavrov warned that any shipments containing weapons for Ukraine would become a lawful target for Russian forces,
The Russian Embassy in Germany for its part warned that "this extremely dangerous decision [by Berlin] shifts the Ukrainian conflict to a new level of standoff."
All five parliamentary political parties at the Russian State Duma are demanding from the highest military and political structures in the country to destroy all Ukrainian-NATO heavy weapons – not only at the front lines, but additionally and primarily near Ukrainian-NATO border as soon as such weapons cross it on land, in the air and at sea.
Such destruction will save a lot of innocent lives amongst civilians and military men.
– Moscow has also cautioned NATO and non-NATO members against supplying Ukraine with depleted uranium munitions (DUM) and with long-range weaponry capable of striking at cities deep within Russian territory.
Supplying Ukraine with DUM for western military hardware would be regarded by Moscow as the use of "dirty bombs," said Konstantin Gavrilov, head of the Russian delegation to the Vienna Negotiations on Military Security and Arms Control. Speaking at a plenary meeting of the OSCE Forum for Security Cooperation in the capital of Austria Vienna, Gavrilov cautioned "western sponsors of Kiev's war machine" against encouraging "nuclear provocations and blackmail."
"We know that Leopard 2 tanks, as well as Bradley and Marder armored fighting vehicles, can use depleted uranium shells, which can contaminate terrain, just like it happened in Yugoslavia and Iraq," he said. "If Kiev were to be supplied with such munitions for the use in western heavy military hardware, we would regard it as the use of 'dirty nuclear bombs' against Russia, with all the consequences that entails."
Gavrilov also warned that Moscow will retaliate if the West were to supply Kiev with long-range weaponry to carry out strikes against Russian cities. "If Washington and NATO countries provide Kiev with weapons for striking against the cities deep inside the Russian territory and for attempting to seize our constitutionally affirmed territories, it would force Moscow to undertake harsh retaliatory actions. Do not say that we did not warn you," he remarked.
– Ex-President Donald Trump called on Joseph Biden to end 'crazy' Ukraine conflict before it leads to the use of nuclear weapons.
"First come the tanks, then come the nukes. Get this crazy war ended, now. So easy to do," Trump outlined.
Davos more of a show, no longer so important
"Davos has become more of a show, it's no longer so important", concluded Liviu Muresan from Eurodefense Romania at the end of the webinar recently jointly organized by Eurodefense Romania and the Bucharest-based MEPEI think-tank. In the aftermath of the Davos World Economic Forum, 20 key-note speakers invited to examine this year's edition did not hesitate to cast a critical eye upon the outcome and some of them were very straightforward in assessing this year's WEF.
Adrian Severin, former Romanian minister of foreign affairs, gave a remarkable definition to the Davos WEF: "something between mythology and reality because politicians come to Davos to look for intellectual validation and economic support, corporatists come to look for intellectual respectability and political assets, civil activists seek kinship with the political power and financial sponsorship. They make a network of self-legitimized supra-national power that combines the characteristics of occult interest groups, influence groups that associate oligarchic cynicism with democratic hypocrisy. A group of self- proclaimed prophets, self-confirming their prophecies."
Experienced in foreign policy, Severin could identify new approaches during the Forum, so he portrayed in detail "the Davos WEF that turned from an incubator of ideas into a platform for launching messages and trial balloons, from a doctrinal workshop into a ballroom…from a political designer into a moral whistle-blower ….from a producer of doctrines into a producer of dogmas…from the champion of missionary realism into athlete of utopias ….from a platform of dialogue into a platform of war propaganda…from a believer in globalization into a promoter of globalism…from a follower of inclusion into a promoter of exclusion….Davos is at risk of losing popularity and political failure, it no longer solves problems, it either deepens the existing crisis or generates new crises ."
Severin argued that "this year's edition was significant through the absences rather than through the presences because only Olaf Scholtz was present this year out of the G7 leaders….Russia and China were absent….The president of the European Commission has become a US ventriloquist , no longer representative of the European Union that is neither Union, and no longer European…The main representatives of the US were absent. Those present discussed everything but the risk of having the world fractured into two blocks with incompatible cultural identities, with the Euro-Atlantic block increasingly weaker than the Indo-Pacific block and the Euro-African-South-American block…the discussion about green energy and other similar topics is nonsense as long as solutions are not presented."
Severin believes that the main concern should be "to stop the war in Ukraine and to normalize the dialogue between the Euro-Atlantic and the Euro-Asian blocks", especially because this year's theme was "Cooperation in a fragmented world".
The most inspirational speech was given by Antonio Gutierez, the head of United Nations Organization, who referred indeed to the fragmented world, but Severin pointed to the fact that Antonio Gutierez gave such a speech in Davos and not in the UN in New York or Geneva, a sign of the failure of the UN, which means that the UN and the OSCE must be revived.
General Corneliu Pivariu, former head of the Romanian Military Intelligence, stressed that the Davos meeting actually does not solve any problem of the world. It speaks every year about economic inequalities without solving that, doing every year nothing else than acknowledging the deepening of inequalities. For instance, according to Credit Suisse, between December 2019 and December 2021, the global wealth increased with 42 trillion USD but 26 trillion USD belonged to the 1% richest population, and 16% to the rest of 99% of the world's population. Another topic is global warming, which is also never curbed, and an Oxfam report released in November 2022 revealed that a billionaire's annual emissions of CO2 are one million times higher than a person in the 90% of the world's population.
Carlos Branco, senior analyst with the National Defense Institute in Portugal, confirmed that Davos meeting did not find solutions to the world's problems. He reminded that, in Davos, Ursula Von Der Leyen, Olaf Scholtz and other leaders spoke of the need to make Europe independent in terms of energy but they did not explain how exactly Europe will manage to provide itself commodities and raw materials, since Europe currently has 37 strategic dependencies out of which 2% from China and 3% from Russia, while the new technologies will still make Europe dependent on Asia. "The future of Europe will depend on how it will position itself in relation to the advanced technologies, Artificial Intelligence, a.s.o., but for the moment, Europe is trapped."
As an outstanding expert on Asia, Viorel Isticioaia Budura, former Managing Director for Asia and the Pacific at the European External Action Service and former Romanian ambassador in China and Japan, pointed to the absence of many G7 leaders in Davos as well as of Asian leaders, among which China, which is "the beauty and Miss Universe of the world's interdependency", and mentioned the presence of many Asian business people in Davos this year, while reminding of the importance of Asian countries and of the three high-level summits organized in Asia last year, G20, APEC and ASEAN, and of what Anthony Blinken, the US secretary of state, called "the rest of the world", namely, Asian countries that do not follow the Euro-Atlantic order but have become a significant part of the global economy. Isticioaia Budura wondered if the "re-globalization of the supply chains would be possible" and declared China "the champion and the promoter of globalization."
Michael Zinkanell director of the Austrian Institute for European and Security, Vienna, expressed his opinion that "we a living in a bipolar world dominated by the US and China while Russia has no ability to project global power, and some clear conclusions after the Davos meeting are that instability is increasing in the world, the world is becoming more and more interconnected and energy independence and decarbonisation are very important for the future". Zinkanell sees natural disasters and socio-economic risks as the main concerns for the future, but also the interactions with some authoritarian countries that are trying to lead in this new multipolar world that will allow multilateralism.
Germano Dottori, editor of the Italian Geopolitical magazine, also agreed that Davos meeting became too politicized and not too useful but he sees the prospects for the future of the world "not so bleak like a few months ago."
Flavius Caba Maria, president of MEPEI, the Bucharest-based think-tank that co-organized the webinar, expert on the MENA region, mentioned a few aspects among which that fact that the representatives of oil and gas companies were welcomed at Davos, unlike Glasgow, which is a sign that renewables cannot entirely meet the energy needs of humanity.
On the other hand, Caba Maria pointed to the BRICS countries and his remarks could be seen as complementary to the idea mentioned by several speakers that the Western institutions seem to have lost their ability to solve the global problems and to ensure economic equality.
Caba Maria emphasized that "the global South is establishing its own system of alliances, turning them into a source to transform global economy, thus creating a development alternative trend, different from the one promoted by the West, with three regional alliances looming: the African Union, the Community of Latin American States and Shanghai Cooperation Organization in Eurasia. Among all these countries, China stands out and everything that's going on in China is of utmost interest for the other countries, because it has become the world's largest economy."
Facts to keep in mind for the organizers of next Davos meetings.