The Aegean Dilemma: Turkish-Greek Complexity Challenging European Solidarity
On the 12th of February2018, a Turkish coast guard patrol rammed into a Greek patrol boat near the Imia islands (Kardak in Turkish). The pair of uninhabited islands has been a source of dispute between Greece and Turkey since a military crisis in 1996, which almost resulted in war. The collision has been the climax of a number of Turkish violations on Greek territorial waters and airspace, which have damaged Greek-Turkish relations and escalated the tensions between the two countries. In this article I argue that Turkey's geopolitical advantages over the US and the EU embolden it to pursue an ambitious foreign policy in the Aegean Sea, while its toxic domestic politics necessitates that it must do so. This combination creates a ticking time bomb for crisis in the Aegean Sea.It is time for the EU to act.
Turkey's control of refugee flows has EU hands tied
The Syrian crisis has increased Turkish power over European nations that receive the greatest part of refugee flows. Currently, over 2.5 million Syrian refugees reside in Turkey. Turkish officials have threatened to force an influx of Syrian refugees into Europe, a situation that would destabilize already complex tensions within European states and further the far-right political crisis of Europe. The potentiality of this development provides Turkey with a favorable bargaining position over many Western European governments, which are interested in actively averting extremist actions against immigrant populations in order to prevent sectarian divide.
In addition, the waning desire of the Turkish administration to join the EU has removed any leverage the EU had over Turkey. In the past, Turkey has been willing to engage in bilateral talks with Greece over territorial disputes, mainly in an effort to withdraw Greece's veto over its potential membership in the EU. However, Brexit and the emergence of anti-European movements in founding members like France and Italy, has caused Turkish officials to have second thoughts about the prospect of joining a union on the verge of collapse, according to reports. This development has reduced the bargaining advantage Greece previously enjoyed.
The US is unlikely to react in the event of a crisis
Since the time of the Cold War, American policymakers have viewed Turkey as a key ally against the Soviet Union and now Russia. The proximity of Turkey to Southern Russian cities favors the deployment of strategic nuclear weapons, while, most significantly, the Bosporus and Dardanelles straits create a double chokepoint that checks Russian maritime activity from the warm ports of the Black Sea. This means that in the case of conflict, if Turkey cooperates, Russia's supply lines from the south could be shut down.
The location of Turkey, north of the Levant, gives Turkish leaders influence in Middle East matters as well and the ability to affect the political situation in both Syria and Iraq. The proximity of Turkey to the Syrian conflict allows it to intervene militarily as it did through Operation Olive Branch in Afrin in January. Turkey also holds a large portion of the Tigris and Euphrates river basins, which hydrate the majority of agricultural land in Syria and Iraq. In the past, Turkey has used its control over these river flows as a bargaining tool to curb Kurdish militant activity along its borders with the two countries.These geopolitical facts give Turkey a unique advantage in influencing politics in the Middle East, both directly through military operations and indirectly through river flows.
Turkey's capacity to contain the Russian navy in a time of a crisis, its ability to directly get involved in the Syrian war, and its influence on the prosperity of Iraq, gives influence over key American strategic objectives: namely, keeping Russia under control, maintaining peace in the Middle East, and ensuring the stability of oil outflows. Despite the status of both Greece and Turkey as members of NATO, the US is unlikely to risk bringing Turkey and Russia closer diplomatically and tempting Turkey to intervene more often in the Middle East.
How are Turkish domestic politics exacerbating the conflict?
Turkey's militarism is informed by the institutional friction between Turkish politicians and the Turkish army. Since the death of Ataturk, the Turkish army has assigned itself the role of the protector of Ataturk's ideals. Frequent army intervention in Turkish politics through coups has made politicians apprehensive of the army and ready to externalize the army's domestic pressure into international operations. After the coup attempt of 2016, President Erdogan has become increasingly determined to preoccupy the army with military operations and maintain stability domestically, as he concentrates power through institutional change and purges political and intellectual dissidents. Turkey's leaders have also been empowered by public support. The Turkish public has a deep historical understanding of the Turkish identity, the memory of the Greek invasion of 1919, and the unfairness of the Treaty of Lausanne. President Erdogan's popularity after the failed coup attempt of 2016 has enabled him to empower these conservative opinions and silence opposing Euro-friendly voices in Turkey.
Greek leadership has also done its part to worsen the tensions. The Greek Minister of Defense, Panos Kammenos, leader of the nationalist minority party in Greece's coalition government, has been vocal on Greece's expansion of territorial waters, mainly as a feat to maintain his party's share of the vote. Historical tensions between the two countries, as well as President Erdogan's public and institutional empowerment and Greece's current diplomatically inept administration have fueled Turkish nationalist sentiment against Greece, counterbalancing against public support for European integration, and emboldening Turkey's aggressions in the Aegean.
What are the objectives of Turkey?
Turkish perceptions and expectations of European and American passivity embolden Turkey to act in calculated aggression according to its favorable estimation of the balance of power. Turkey's primary goals are to increase its claim on maritime territory that may contain potential oil reserves in the Aegean Sea and to hinder Greek efforts to expand territorial waters according to proposed international law [1]. These objectives constitute a reversal of the Treaty of Lausanne, which gave Greece control of the entire Aegean archipelago, and essentially landlocked the Turkish western coast. In a highly complex domestic climate, if Turkish policymakers judge that tensions have risen enough to even minimally justify translation of rhetoric into action, then Turkey is likely to annex the Imia-Kardak islands in a symbolic statement of intent, or even to potentially claim control over Kastelorizo, which would extend Turkey's continental shelf into the southeast Mediterranean Sea.
Why should the EU care? What can be done?
In an environment of European reluctance and American rejection of involvement, the clock is ticking before the Turkish administration could make bolder moves. The crucial coming election could be the catalyst in materializing Turkish threats over the annexation of disputed territory. In the ever-increasing tense domestic politics of Turkey, political rivals try to outdo each other on anti-Greek rhetoric, resulting in heightened public expectations of conflict. Under the current circumstances, if Turkey escalates the conflict, then the EU stands to lose in all possible scenarios. If the EU intervenes, then Turkey may retaliate with the release of Syrian refugees into the continent, which will increase the influence of the far-right and break the EU from within. If the EU fails to act, then trust in its institutional power will wane, discouraging potential members from joining and increasing the separatist sentiments inside member countries.
The Aegean Dispute sheds light into the most important institutional anomaly of the EU: the absence of political unification to support economic integration.The European experiment has been successful in integrating economic activity within the continent. However, it now teeters with an unstable equilibrium, between further integration and outright demise. The Aegean dispute offers both a challenge and an opportunity for Europe: EU policymakers must look into ways of integrating security strategy, through cooperation agreements, security guarantees and investment into border control, while also moving towards an integrated and centrally-organized immigration plan for Europe. Tighter border security in the Balkan Peninsula will stop Turkey's use of refugee flows as a bargaining chip and also appease nationalist sentiment in European countries, while security agreements will halt Turkish aspirations in the Aegean Sea and improve public trust in the EU's institutional power. If the EU wants to remain relevant far into the future across the greater European continent, then it must start behaving as boldly and strategically as Turkey has over the past several years. If it doesn't it will simply be outmaneuvered and, potentially, replaced as a major political voice in the global community.
[1] Wolff  Heintschel von Heinegg Der Ägäis-Konflikt: Die Abgrenzung des Festlandsockels zwischen Griechenland und der Türkei und das Problem der Inseln im Seevölkerrecht. (Berlin: Duncker und Humblot, 1989)
American diplomacy's comeback and Bulgaria's institutional trench war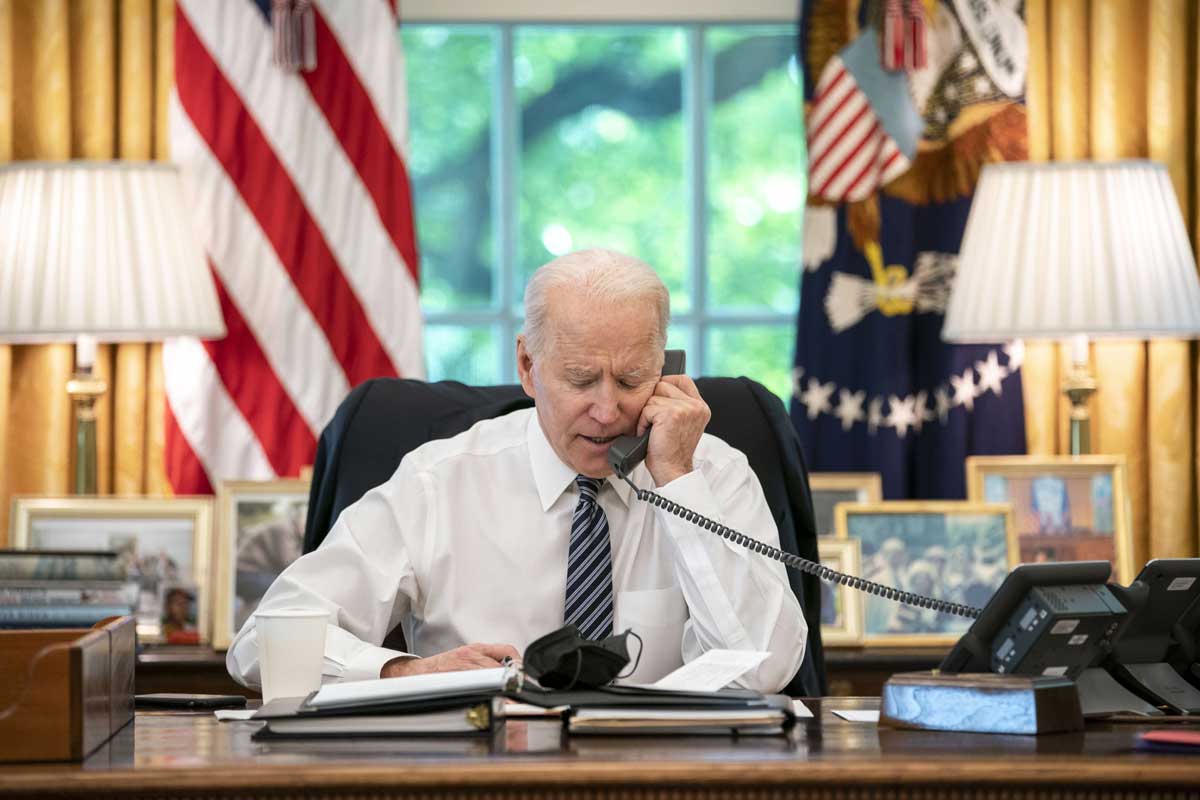 Even though many mainstream media outlets have not noticed it, US diplomacy has staged a gran comeback in the Balkans. The Biden administration chose Bulgaria as the stage on which to reaffirm America's hold on the region. Putting strong sanctions on Bulgarian oligarch, Washington is signalling not-so subtly to Russia that its reach goes far and wide. But there are sensible implication for the little South-Eastern European country's future as well. Perhaps, the fight against systemic corruption is finally reaching its apogee. Could this be the end of misgovernance?
A corrupted country — Introduction
Many argue that corruption in Bulgaria and South-Eastern Europe is but a remnant of national Communist Parties' half-century long rule. Thus, the EU's threat to metaphorically swap the carrot for the ­­stick should have favoured a thorough clean-up. Instead, it merely yielded some short-term successes for anti-corruption campaigners, activist judges and specialised procurators. Yet, State capture and malpracticesremain endemic for one reason or another amongst post-socialist countries inside and outsidethe Union. More specifically, these efforts were vain and Bulgaria was still ill-equippedwhen it joined the Union on January 1, 2007. Hence, Brussels allowed in a deeply corrupted country where hidden interest behold even those occupying the highest echelons of power.
If not membership in the European Union, at least internal politics could have helped the country fend off endemic maladministration. Yet, the status quo has preserved itself intact despite calls and promises to root out corruption having been getting louder. In a sense, corruption's pervasiveness is a feature and not a bug embedded in Bulgaria's imperfect liberal free-market democracy. These conservative – and, in a sense, perverting – forces have found their embodiment in Prime Minister Boyko Borisov and his associates. Therefore, governmental agencies, political parties, courts and the entire extant structure of power contribute to prevent any change.
The wind of change: Popular unrest and institutional trench war
That notwithstanding, the proverbial 'wind of change' may have begun to lash across Bulgaria in summer 2020. After having taken to the streets against the party of power's abuses and failures, voters abandoned Borisov in the April 2021 elections. Conversely, new parties and loose coalitions of civil-society organisations, formed shortly before the contest, won a relative majority of preferences. And, as many analysts noticed, these newcomers do not share much besides the desire to "dismantle the Borisov system".
Nonetheless, these new actors failed to form a governing coalition due to the heterogeneity and inherent negativity of their agendas. Thus, President Rumen Radev scheduled new elections on July 11 and appointed a caretaker government.
Political reconfigurations
Indeed, there is an institutional custom prescribing such cabinets to limit their activities to managing current affairs. Nonetheless, these technocrats – many of whom supported Radev in his feud with Borisov – started an extensive review of past governments. In the process, the cabinet reshuffledbureaucracies, suspended Sofia airport's concession and halted other public tenders for suspected irregularities. More importantly, the ministry of interior has confirmed prior suspects that Borisov-appointed officers may have illegally wiretapped opposition politicians.
In a word, President Radev's ministers are endeavouring to tear apart the 'Borisov system' before the next elections. However, simply ousting most – or even all – of the previous government's men in key positions within State apparatuses is uncomplicated. Especially when pushing such an agenda is the President,with the palpable backing of an absolute majority of the population. But the Borisov system has also an economic component. In fact, the party of power has set up a tentacular network of supportive oligarchs funding and favourable media coverage. Putting them out of the game is equally, if not more, important than firing bureaucrats — but also much more difficult.
Chasing the oligarchs
In other words, undoing the Borisov system's appointments and putting trustworthy officers in those posts in just the first step. But real change requires leaving the wealthy individuals and organisations benefitting from the status quo clawless and teethless. Such a task entails deep economic transformations that would surely evoke immense opposition from powerful pressure groups. Evidently, there is not enough time before Bulgarians vote again and their representatives pick up a new executive. But the caretaker government is powerless in front of Bulgaria 's condemnation to persistent corruption no matter what.
On the contrary, the government has endeavoured to chase and derail some of these Borisov-connected oligarch. For instance, the finance minister appointed an Audit Committee with the task of reviewing the Bulgarian Development Bank's (BBR) activities. As a result, the public discovered that oligarchs had steered the BBR away from its mandate of supporting small companies. In fact, eight large private companies have received more than half of the BRR's total credits or ca. €473 million. On average, each of them has borrowed almost €60mln — and "this is not a small and medium business. In addition, these companies borrowed against a 2% rate instead of the average 5–7%. Following this leak, the Minister of Finance fired the entire board of the BBR. He also instructed the Bulgarian National Bank (BNB) to appoint a new directorate.
The US strike back
Quite surprisingly, the United States has just given Radev and his government a valuable assist. On June 2, the Treasury's Office of Foreign Assets Control (OFAC) sanctioned several "individuals for their extensive roles in corruption". In first instance, the sanctions target Vasil Bozhkov, a Bulgarian businessman currently hiding in Dubaito escape an arrest warrant for accusation of bribery; Delyan Peevski, prominent figure of and former member of the Parliament for the predominantly Turk Dvizhenie za Prava i Svobodi as well as the owner/controller four of the companies involved in the BBR's scandal; and Ilko Zhelyazkov, former appointee to the National Bureau for Control on Special Intelligence-Gathering Devices. Secondarily, the US have sanctioned "their networks encompassing 64 entities" with which no transaction in dollars is possible.
The US chose to hit Bulgaria, a NATO ally, with "the single largest action targeting corruption to date". On the one hand, this falls within the boundaries of the current administration's effort to restore America's moral stewardship. More to the point, one may interpret the sanctions as a not-so/veiled message to Russia — which heavily influences Bulgarian politics. Still, those who had been looking at US-Bulgaria bilateral relations should have expected a similar decision. After all, the sanctions came after US ambassador Herro Mustafa's reiterated criticisms of pervasive corruption in the country. Mustafa has also refused symbolically to meet Chief Public Prosecutor Ivan Geshev, who embodies systemic corruption in Bulgaria.
Consequently, the game has scaled up to a whole new quality now. The BNB barred all Bulgarian banks to entertain commercial relationships with people under US sanctions. Moreover, the BNB had already froze some of Peevvski's, Bozhkov's and Zhelyazkov's deposits, means of payment, and assets earlier. However, after the OFAC's decision, the block extended to their entire network of affiliates and related entities.
Conclusion: The US are reclaiming the Balkans, and it may not be bad for Bulgarians
Officially, corruption's malign influence on democracy provides the US with a moral justification to sanction any corrupt individua. Namely, the Treasury argues that it
undermines the values that form an essential foundation of stable, secure, and functioning societies; ha[s] devastating impacts on individuals; weaken[s] democratic institutions; degrade[s] the rule of law; perpetuate[s] violent conflicts; facilitate[s] the activities of dangerous persons; and undermine economic markets.
Surely, the soon-to-come meeting with Russia's President Vladimir Putin also played a role in this decision.
Yet, the sanctions' timing suggests that there might be other forces at play. Rather, it seems that Washington decided to pick a side in the ongoing institutional trench war between Presidency and Government.
From Bulgaria's perspective, even though most American media have not noticed it, the impression is quite clear. To quote President Biden: "America is back, diplomacy is back". Specifically, this resurgence has a special meaning in the Balkans, a region of immense relevance for Europe's energy security. Concretely, the US is taking the lead in the West's effort to keep China, Russia, and Turkey out.
True, whether this external support will suffice for Bulgaria to finally eradicate corruption is debatable. Nevertheless, the US's return may spur a positive competition dynamic in which Washington and Brussels compete for limited normative power. If this was the case, increase international pressures on Bulgaria to limit corruption may reach a breaking point relatively soon. At which point, either a fundamental shift will take place; or Bulgarian elites will entrench further
Indo-European rapprochement and the competing geopolitics of infrastructure
Current dynamics suggest that the main focus of geopolitics in the coming years will shift towards the Indo-Pacific region. All eyes are on China and its regional initiatives aimed at establishing global dominance. China's muscle-flexing behavior in the region has taken the form of direct clashes with India along the Line of Actual Control, where India lost at least 20 soldiers last June; interference in Hong Kong's affairs; an increased presence in the South China Sea; and economic malevolence towards Australia. With this evolving geopolitical complexity, if the EU seeks to keep and increase its global 'actorness', it needs to go beyond the initiatives of France and Germany, and to shape its own agenda. At the same time, India is also paying attention to the fact that in today's fragmented and multipolar world, the power of any aspiring global actor depends on its diversified relationships. In this context, the EU is a useful partner that India can rely on.
Indo-European rapprochement, which attempts to challenge Chinese global expansion, seeks also to enhance multilateral international institutions and to support a rules-based order. Given the fact that India will hold a seat on the UN Security Council in 2021-22 and the G20 presidency in 2022, both parties see an opportunity to move forward on a shared vision of multilateralism. As a normative power, the EU is trying to join forces with New Delhi to promote the rules-based system. Therefore, in order to prevent an 'all-roads-lead-to-Beijing' situation and to challenge growing Chinese hegemony, the EU and India need each other.
With this in mind, the EU and India have finally moved towards taking their co-operation to a higher level. Overcoming difficulties in negotiations, which have been suspended since 2013 because of trade-related thorny topics like India's agricultural protectionism, shows that there is now a different mood in the air.
The Indian prime minister, Narendra Modi, had been scheduled to travel to Portugal for a summit with EU leaders, but the visit cancelled because of the Covid-19 pandemic. As a result, the European Commission and Portugal – in its presidency of the European Council – offered India to hold the summit in a virtual format on 8 May 2021. The talks between these two economic giants were productive and resulted in the Connectivity Partnership, uniting efforts and attention on energy, digital and transportation sectors, offering new opportunities for investors from both sides. Moreover, this new initiative seeks to build joint infrastructure projects around the world mainly investing in third countries. Although both sides have clarified that the new global partnership isn't designed to compete with China's Belt and Road Initiative (BRI), the joint initiative to build effective projects across Europe, Asia and Africa, will undoubtedly counter Beijing's agenda.
The EU and its allies have a common interest in presenting an alternative to the Belt and Road Initiative, which will contain Chinese investment efforts to dominate various regions. Even though the EU is looking to build up its economic ties with China and signed the EU-China Comprehensive Agreement on Investments (CAI) last December, European sanctions imposed on Beijing in response to discrimination against Uighurs and other human rights violations have complicated relations. Moreover, US President Joe Biden has been pushing the EU to take a tougher stance against China and its worldwide initiatives.
This new Indo-European co-operation project, from the point of view of its initiators, will not impose a heavy debt burden on its partners as the Chinese projects do. However, whilst the EU says that both the public and the private sectors will be involved, it's not clear where the funds will come from for these projects. The US and the EU have consistently been against the Chinese model of providing infrastructure support for developing nations, by which Beijing offers assistance via expensive projects that the host country ends up not being able to afford. India, Australia, the EU, the US and Japan have already started their own initiatives to counterbalance China's. This includes 'The Three Seas Initiative' in the Central and Eastern European region, aimed at reducing its dependence on Chinese investments and Russian gas. Other successful examples are Japan's 'Expanded Partnership for Quality Infrastructure' and its 'Free and Open Indo-Pacific Strategy'. One of the joint examples of Indo-Japanese co-operation is the development of infrastructure projects in Sri Lanka, Myanmar and Bangladesh. The partners had been scheduled to build Colombo's East Container Terminal but the Sri Lankans suddenly pulled out just before signing last year. Another competing regional strategy is the Asia-Africa Growth Corridor (AAGC), initiated by India, Japan and a few African countries in 2017. This Indo-Japanese collaboration aims to develop infrastructure in Africa, enhanced by digital connectivity, which would make the Indo-Pacific Region free and open. The AAGC gives priority to development projects in health and pharmaceuticals, agriculture, and disaster management.
Undoubtably, this evolving infrastructure-building competition may solve the problems of many underdeveloped or developing countries if their leaderships act wisely. The newly adopted Indo-European Connectivity Partnership promises new prospects for Eastern Europe and especially for the fragile democracies of Armenia and Georgia.
The statement of the Indian ambassador to Tehran in March of this year, to connect Eastern and Northern Europe via Armenia and Georgia, paves the way for necessary dialogue on this matter. Being sandwiched between Russia and Turkey and at the same time being ideally located between Europe and India, Armenia and Georgia are well-placed to take advantage of the possible opportunities of the Indo-European Partnership. The involvement of Tbilisi and Yerevan in this project can enhance the economic attractiveness of these countries, which will increase their economic security and will make this region less vulnerable vis-à-vis Russo-Turkish interventions.
The EU and India need to decide if they want to be decision-makers or decision-takers. Strong co-operation would help both become global agenda shapers. In case these two actors fail to find a common roadmap for promoting rules-based architecture and to become competitive infrastructure providers, it would be to the benefit of the US and China, which would impose their priorities on others, including the EU and India.
The Leaders of the Western World Meet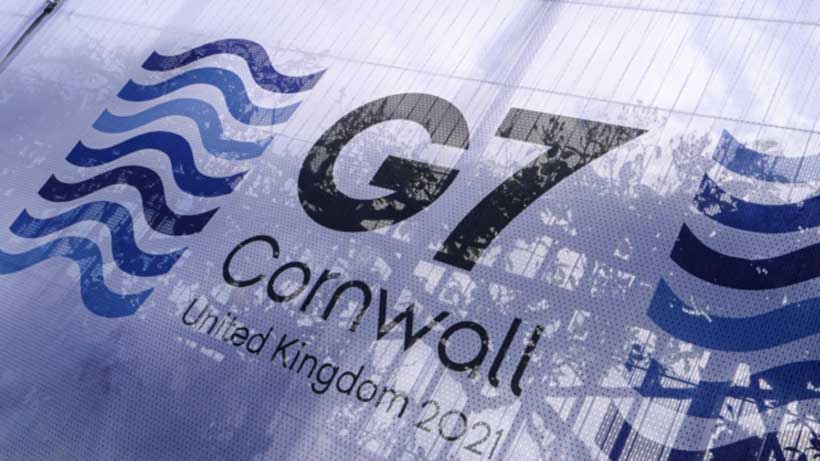 The annual meeting of the G7 comprising the largest western economies plus Japan is being hosted this year by the United Kingdom. Boris Johnson, the UK Prime Minister has also invited Australia, South Korea, South Africa and India. There has been talk of including Russia again but Britain threatened a veto. Russia, which had been a member from 1997, was suspended in 2014 following the Crimea annexation.
Cornwall in the extreme southwest of England has a rugged beauty enjoyed by tourists, and is a contrast to the green undulating softness of its neighbor Devon. St. Ives is on Cornwall's sheltered northern coast and it is the venue for the G7 meeting (August 11-13) this year. It offers beautiful beaches and ice-cold seas.
France, Germany. Italy, UK, US, Japan and Canada. What do the rich talk about? Items on the agenda this year including pandemics (fear thereof) and in particular zoonotic diseases where infection spreads from non-human animals to humans. Johnson has proposed a network of research labs to deal with the problem. As a worldwide network it will include the design of a global early-warning system and will also establish protocols to deal with future health emergencies.
The important topic of climate change is of particular interest to Boris Johnson because Britain is hosting COP26 in Glasgow later this year in November. Coal, one of the worst pollutants, has to be phased out and poorer countries will need help to step up and tackle not just the use of cheap coal but climate change and pollution in general. The G7 countries' GDP taken together comprises about half of total world output, and climate change has the potential of becoming an existential problem for all on earth. And help from them to poorer countries is essential for these to be able to increase climate action efforts.
The G7 members are also concerned about large multinationals taking advantage of differing tax laws in the member countries. Thus the proposal for a uniform 15 percent minimum tax. There is some dispute as to whether the rate is too low.
America is back according to Joe Biden signalling a shift away from Donald Trump's unilateralism. But America is also not the sole driver of the world economy: China is a real competitor and the European Union in toto is larger. In a multilateral world, Trump charging ahead on his own made the US risible. He also got nowhere as the world's powers one by one distanced themselves.
Secretary of the Treasury Janet Yellen is also endorsing close coordination in economic policies plus continued support as the world struggles to recover after the corona epidemic. India for example, has over 27 million confirmed cases, the largest number in Asia. A dying first wave shattered hopes when a second much larger one hit — its devastation worsened by a shortage of hospital beds, oxygen cylinders and other medicines in the severely hit regions. On April 30, 2021, India became the first country to report over 400,000 new cases in a single 24 hour period.
It is an interdependent world where atavistic self-interest is no longer a solution to its problems.