Modi's four years foreign visits: Dummy horse dancing with empty hands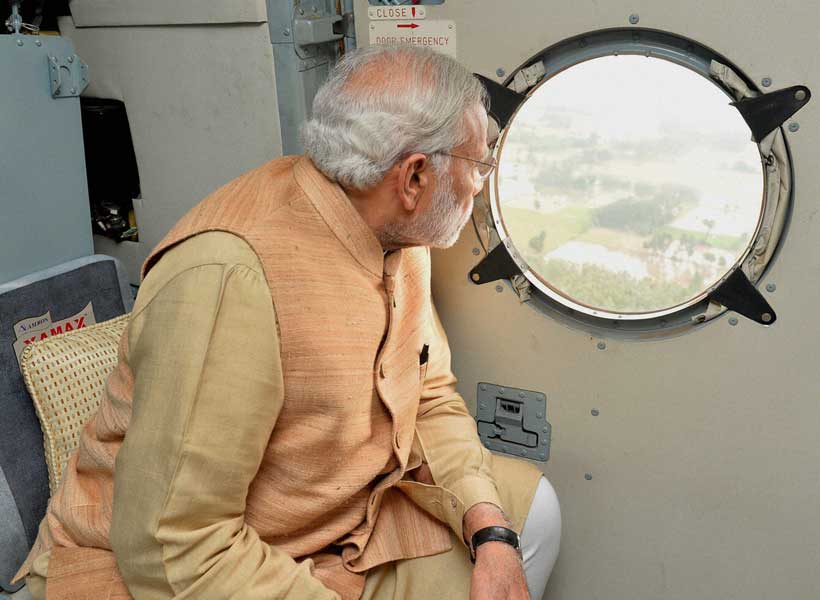 Foreign visits are mandatory for any head of the state. It cannot be simply escalated or avoided. However, India's Prime Minister Narendra Modi's abroad visits have different stories. His foreign visits are showing a desperate attempt to land in a country in the name of a 'state visit'. From what we read on his foreign visits – it is clearly understood that the sole objective is that 'he has decided to go around the world in five years'. Moreover it has been noticed that many a time during his international visits our prime minister is talking more on domestic issues and criticism of his opponents rather than working for India's interest.
In the first three (2014-17) years in his office Modi has visited 49 countries in comparison with Dr. Manmohan Singh (2004-7) 27 countries. This indicates that Modi is a frequent flyer. Since May 2014, Modi has made 40 foreign trips. He uses the IAF BBJ Aircraft for visiting our neighborhood. So that the total expenses spent for Modi's last four years abroad visits are always hidden and are not disclosed.
Ramesh Abhishek the Secretary of the Department of Industrial Policy and Promotion (DIPP) claims that Modi's abroad visits yield more investments to India. However, he did not also mention the large scale  withdrawal of funds from India by the foreign investors due to BJP's government unwise economic policies. Moreover, it is difficult to point out the link between flows of investment from abroad to India with regard to Modi's abroad visits. On a rational note if one was to think that the flow of investment is more connected with by keeping the domestic atmosphere pleasant and with investor's friendly practices. Then common understanding would be that the ruling elite have failed on both fronts.
At First, Modi has been speaking on foreign soil in a very calm and composed manner avoiding topics on the atrocities against minorities, women and dalits. Second, the foreigners are also completely disappointed with Modi's foolish policies of demonetization and the way the GST was implemented.
The government claims that the flow of investment to India during the period 2017-18 from abroad is on a rising streak. Neither is it a surprise nor a big achievement. The reality would be the BJP government fails in many fronts in handling the economy. If we apply our commonsense we can realize that the flow of funds toward India concentrating mainly on our huge market. Since 1991 the new industrial policy announced by the then P.V. Narishima Rao government the flows of investment have been in a rising mode. When the Congress Party government liberalizes the Indian economy the BJP and their allies stand against our views.
Though the flow of investment to India in a raising mode due to the size of our big domestic market – the real question would be – who all  have specifically gained from Modi's abroad visits would be a  better topic  to debate on. What the supporters of the BJP tycoons benefited and what India has gained?
Who are the gainers and losers?  Let us discuss the never-ending foreign tour programme of our Prime Minister Modi.
While his administration devastated the Indian economy by imposing the ill advised demonetization that killed more than 100 innocent lives and wrongly implemented the GST – will he will  dare to talk in front of the foreign investors when visiting foreign countries. While the foreign media asks about the failed demonetization and GST to Modi, he never answers directly to any specific questions. Instead he will blame the opposition parties for his failures.
Let us see the statistical record of the government on FDI. According to the government recent announcement (June, 2018) on FDI in India, the inflow of investment rises to $61.96 billion in 2017-18.However, the CPI (M) General Secretary Sitaram Yechury says, "FDI has decreased despite Modi's foreign tours". In what way Modi's visits were helping India to draw foreign investments would be a big question. Many foreign journalists praised Modi in the initial years of Modi taking his office now refused to write about him. The reason is – Modi's failure to by his words. While in abroad he has been attacking his opponents but not presented anything worthy for the inventors to comply. He is simply a loud speaker; nothing can be expected seriously from him. In the last four years of his foreign visits he demonstrated that he is a better orator who can talk more on domestic politics on the international soil but not about developmental issues.
Moreover, all of his visits purposefully avoided the External Affairs Minister Susma Swaraj but accompanied by the selected business tycoons who had supported the BJP during the 2014 general elections. I can clearly highlight it here inthe order without any hesitation who all gaining by Modi's foreign trips. And also I am expecting a counter argument from our BJP friends. This has been going around in the social media without any hindrances but the BJP leaders have no substantial answers to counter. Why other emerging business leaders from our country are not chosen to accompany the prime minister? This may not look like a serious question to many but its hidden agenda is worthy for the public of this country to understand.
During the year 2015 while Modi visits Moscow "Reliance signs pact with Russia arms firm worth of $6 billion" (in.reuters.com). Further, in the year 2016 Modi's visit to France made the "Reliance Group ties up with Dassault Aviation" (firstpost.com). "Everywhere that Modi goes, it seems, Gautam Adani sure to go" (Hindustan Times). Now the Adani's company gets the coal mine project in Australia. Further, the same company got more projects in Bangladesh. Modi's Israel visit also helped his old friend Adani. After Modi landed in Israel the Adani firm got a contract of jointly producing aerial vehicles with the Elbit Group. All his close friends can be visible and standing close with the 'foreign state heads' while visiting India or they will be specially accompanied with Modi on his foreign tours. Someone asks in the social media that "Modi a Prime Minister of India or business development manager for his long time friends."
Conclusion
Domestic stability is the key to attract the foreign investors than unwanted foreign trips. Finance Minister Arun Jaitley can appreciate Modi's abroad visits. This is simply to save his position as a minister. Jaitley should not forget that the people of this country are suffering to save Modi's old friends in consuming the artificially increased price of goods and services. This is well exposed the way the oil price was handled by this government in the last four years. While the global crude oil price was in low its fruits were not distributed to the people of this country who have trusted Modi. Now it is well exposed without any doubt that Modi is working for few selected corporate who are helping him to stay in the prime minister chair. I am not getting any clue by comparing Modi's foreign visits and benefits rendered to the poor of this country. Instead we should link how his foreign trips are utilized for the betterment of the corporate. Moreover, it would be better to say that not the poor men house of this country in better shape but the BJP's Central Office in New Delhi.
From the above discussions let me sum up that the uninterrupted foreign visits should not be aagenda to a prime minister of a country like India. Have any of his foreign visits brought anything for the poor of this country?  As an alternative the Modi government should have focused more on the economy. The former Finance Minister P. Chidambaram said "That requires collective economic wisdom, bold, structural reforms, radical policy changes and determined implementation that will lead to sustained and high (8-10%) economic growth over a period of 20 years" (The Indian Express). This would have helping the poor and needy of this country.  If Modi doesn't have the faith on his finance minister he should replace him with a suitable person who can deliver the best.
Whatever may be the investment flowing to India, Modi's abroad visits bite the exchequer in a upswing mode. One thing is strongly indicating us from Modi's abroad visits that he is in a desperate mood to visit foreign countries. Someone in the social media admired Modi that he would cover the remaining countries in the list of the UN in the year 2018-19.
India is a country aspiring to become a major power. China is a established major power aspiring to be a super power in 2043. The president of the all powerful China did not landed India more than one time in the last four years. Why does India's prime minister continuous his fourth visit to China? Why the Prime Minister of India is often seen in abroad instead of meeting the challenges domestically. It is not ill advised that Modi criticizing the opponents from the foreign land. If he did not know diplomacy he should learn from the previous prime ministers. But he won't lend his ears. He will soon learn that dancing like a dummy horse with empty hands in the foreign soil will not keep India's interest alive in the international system or bring anything for the people of India.
Interpreting Sheikh Hasina's Foreign Policy
September 28, 2020 marks the 74th birthday of Sheikh Hasina, the Honourable Prime Minister of Bangladesh. On the occasion of her birthday, it becomes important to examine the foreign policy of Sheikh Hasina and the policy imperatives for Bangladesh. Sheikh Hasina brought dynamism in Bangladesh foreign policy. In fact, the peace-centric foreign policy of Hasina becomes pertinent for world peace, stability, and prosperity. To make Bangladesh a developed country by 2041, the constructive, cooperative and peace-centric foreign policy of Hasina can play leading role. Thus, in this birthday, this article attempts to analyse Sheikh Hasina's foreign policy for a peaceful and better world.
Sheikh Hasina came to power in 2009, and took oath for the third time as the Prime Minister of Bangladesh in 2019. This long period provided political stability in Bangladesh except some incidences of political violence at the beginning of 2014. This has also helped Bangladesh to maintain a consistency in foreign policy pattern/priorities. It is argued that political leaders play important role in the field of international relations and foreign policy formulations and executions. The personal characteristics of the leader, i.e. beliefs, motives, decision style, and interpersonal style become critical in understanding the foreign policy behavior of a state (Hermann 2011).
In fact, in the context of Bangladesh where the Prime Minister play vital role in the foreign policy formulations, the beliefs, ideologies, personal characteristics, norms, values, and the bold and visionary leadership of Sheikh Hasina play crucial role in the formulation and execution of an independent foreign policy of Bangladesh based on norms, values and enlightened interest. One can identify the following key parameters of Sheikh Hasina's foreign policy.
First, Bangabandhu Sheikh Mujibur Rahman, the founding father of Bangladesh, laid down the foreign policy principle of Bangladesh, i.e. 'Friendship to all and malice to none'. This policy helped Bangladesh to achieve Bangladesh's recognition from states around the world and building cooperative partnership. However, except Awami League, this policy is not followed by other political parties in Bangladesh. After coming to power for the second time in 2009, Sheikh Hasina made a strategic shift in the foreign policy formulations of Bangladesh prioritising both India and China in the development trajectory of Bangladesh. Hasina government strongly followed the foreign policy principle, i.e. 'Friendship to all and malice to none' in the case of Bangladesh's relations with both India and China. In fact, Bangladesh has been able to maintain the good relations with all countries including India and China due to the 'friendship to all, malice to none' foreign policy principle of Sheikh Hasina. According to Sheikh Hasina, '[W]hat's the problem with it (maintaining ties with both China and India)? We have ties with all our neighbours. Bangladesh has no animosity with anyone because we are following the lesson taught by the Father of the Nation Bangabandhu Sheikh Mujibur Rahman' (bdnews24.com, July 4, 2019).If the world would follow such peace-centric foreign policy of Sheikh Hasina, the world would be a better place to live in, one can argue.
Second,Sheikh Hasina follows a peace-centric foreign policy. As the earlier section notes, the foreign policy dictum developed by Sheikh Mujibur Rahman is strongly followed by Sheikh Hasina. For instance, while the major powers in the region and beyond closed their doors to the Rohingya refugees, Bangladesh opened the door for them. As a result, more than 1.1 million Rohingyas received shelter in Bangladesh. Bangladesh with limited resources is providing food, shelter, medicare and other facilities/services to this huge number of Rohingya refugees since 2017. To resolve the crisis, Bangladesh strongly believes in peaceful resolution through mutual understanding and dialogue.
Third,under the Sheikh Hasina government, Bangladesh prioritises economy over security or strategic issues in its foreign policy formulations. At Bangladeshi envoys conference, held in July 2019 at London, Sheikh Hasina has asked Bangladeshi envoys based in European countries to pursue economy diplomacy as top most priority to sustain the ongoing development in Bangladesh. At the World Economic Forum Economic Summit in New Delhi in October 2019, Sheikh Hasina presented Bangladesh as the economic hub in the sub-region and thus asked the global investors to invest in Bangladesh. Under the leadership of Hasina, Bangladesh is setting up 100 special economic zones, with one-stop service across the country to attract foreign direct investments.
The agreements on economic cooperation between Bangladesh and different countries shows the importance Bangladesh attaches to economic diplomacy in its foreign policy formulations and executions. Due to the prioritisation of economy diplomacy, the GDP of Bangladesh has grown from US$102 billion in 2009 to US$302 billion in 2019 (Hasina 2019). In addition, foreign direct investment has also increased from US$ 700 million in 2009 to US$ 3613 million in 2018 (Table 1). In 2018, Bangladesh was the second recipient of FDI in South Asia. In addition, Table 2 demonstrates that the volume of trade has increased between 2009 and 2018 which underscores the priority of economic diplomacy in the foreign policy formulations of Bangladesh under Hasina regime. According to UNCTAD, there is 9.5 per cent merchandise exports growth rate in 2018. Among the export products, 95 per cent covers manufactured goods. According to the UNCTAD statistics, among the top five export destinations of Bangladesh in 2018 included USA (US$ 5672 million), Germany (US$ 5626 million), United Kingdom (US$ 3460 million), Spain (US$ 2709 million), and France (US$ 2288 million).
Table 1: Foreign direct investment flow in Bangladesh (Millions of dollars)
| | | | | | | | | | | |
| --- | --- | --- | --- | --- | --- | --- | --- | --- | --- | --- |
| Year | 2009 | 2010 | 2011 | 2012 | 2013 | 2014 | 2015 | 2016 | 2017 | 2018 |
| Value | 700 | 913 | 1136 | 1293 | 1599 | 1551 | 2235 | 2333 | 2152 | 3613 |
Source: UNCTAD (2015: A5; 2019:214).
Table 2: International merchandise trade: Total merchandise trade (millions of US$)
| | | | | |
| --- | --- | --- | --- | --- |
| Sector | 2005 | 2010 | 2015 | 2018 |
| Merchandise exports | 9297 | 19194 | 32379 | 39252 |
| Merchandise imports | 13889 | 27821 | 42047 | 60495 |
| Merchandise balance | -4 592 | -8 627 | -9 669 | -21243 |
Source: UNCTADstat (https://unctadstat.unctad.org/CountryProfile/GeneralProfile/en-GB/050/index.html).
Fourth, after came to power in 2009, Sheikh Hasina resolved the long-standing maritime boundary delimitation dispute with India and Myanmar peacefully through the help of international regimes. Bangladesh now has sovereign rights on all living, and non-living resources of over 200 nautical miles of Exclusive Economic Zone and up to 354 nautical miles of the continental shelf of the country. Thus, blue economy has become a key area of Sheikh Hasina's foreign policy. Though India and China are rivals in many aspects, Bangladesh has signed Blue Economy agreement with both of them.
Fifth, resolving Rohingya crsis through internationalisation of the issue became a key foreign policy priority for Sheikh Hasina government. Thus, at bilateral, regional and international forums, Bangladesh advocated Rohingya issues strongly.
Sixth, under the leadership of Sheikh Hasina, Bangladesh strongly advocates rules-based international order. Thus, Bangladesh promotes the agency of rules-based international order, i.e. regional and international institutions. The country respects the norms of the international institutions like the United Nations. In fact, the constitution of the United Nations is also reflected in the drafting of foreign policy principles of Bangladesh.
Seventh, conventionally, Bangladesh does not participate in power politics whether at regional or international level. Instead, regional and international cooperation based on rules and norms has been the guiding principles of Sheikh Hasina's foreign policy. In fact, cooperation and partnership at bilateral, regional, and global level are key defining features of Bangladesh foreign policy under Sheikh Hasina regime. Bangladesh is a strong advocate of regional and international cooperation. For instance, Bangladesh strongly supports South Asian Association for Regional Cooperation (SAARC), Bay of Bengal Initiative for Multisectoral and Technical Cooperation (BIMSTEC), Bangladesh-China-India-Myanmar (BCIM) Economic Corridor, Indian Ocean Rim Association (IORA) and the United Nations. The country strongly promotes sub-regional cooperation. The country has already allowed India to use its land, water, and ports to access its Northeastern states. For instance, Bangladesh has asked Nepal and Bhutan to use its Saidpur airport, and Chittagong and Mongla ports which demonstrates the importance of constructive engagement with the neighbours and beyond.
Finally,South-South Cooperation is another defining feature of Sheikh Hasina's foreign policy. Bangladesh sees South-South Cooperation as an effective mechanism for development cooperation among the Southern countries. For instance, Bangladesh has included South-South Cooperation in its National Policy for Development Cooperation. Bangladesh has been awarded 'South-South Award' in 2013 to make a remarkable progress in the poverty alleviation. In addition, in September 2018, Bangladesh has received a special award in Bangkok from the UN Office for South-South Cooperation (UNOSSC) Regional Office for Asia and the Pacific and UNESCAP in recognition of its outstanding contributions to South-South Cooperation.
This article also focuses on some policy imperatives. First, the above identified eight defining features of Sheikh Hasina's foreign policy need to be promoted in the days to come especially economic diplomacy. Second, the dearth of scholarship on Bangladesh foreign policy studies implies that it becomes important to promote foreign policy studies in the country. In this regard, the role of the state, and scholars becomes important. Bangladesh is a rising power which requires both knowledge production and dissemination. Consequently, Sheikh Hasina government needs to promote foreign policy scholarship both in the country and beyond.
Third, it becomes also important to promote the soft power diplomacy of Bangladesh. In this context, nation branding (a peaceful country, an emerging economic power, a strong promoter of regional and international cooperation) to the world community becomes crucial. Bangladesh's contributions to the world peace and stability needs to be highlighted by writing op-eds, making presentations, publishing research articles and so forth by both the policy and academic community.
Fourth, internationalising the Rohingya issue will be another key issue area of Sheikh Hasina's foreign policy in the days to come. In this context, the role of active diplomacy at both Track I and Track II level becomes crucial. There are more than 10, 000 University teachers in Bangladesh who can write a piece on the Rohingya issue and publish it at regional and international media. This will be imperative to internationalise the issue and thus resolve the crisis.
Fifth, deepening economic cooperation, attracting foreign direct investment, promoting trade and commerce, sustaining the development partnership with major and emerging powers will become serious challenge for Sheikh Hasina government in the post-COVID-19 era. Thus, it becomes important to rethink Bangladesh foreign policy and diplomacy based on economic diplomacy in the post-COVID-19 era.
To conclude, in this troubled world where narrowly defined interest defines the foreign policy actions of states, arms races, and competition for influence, power and position becomes rampant, the foreign policy of Sheikh Hasina based on peace, friendship, and cooperation becomes important for the welfare and benefits of the people in the world. The foreign policy of Bangladesh under the Sheikh Hasina regime is improving Bangladesh's relations with the major development partners of the country including with both India and China especially in the areas of economic and development partnership which has resulted in economic growth and socio-economic development in the country. And this has impacted the lives and livelihoods of tens of thousands of people in the country. Thus, the continuation of Sheikh Hasina's foreign policy becomes important for Bangladesh and the beyond. This article concludes that there is no alternative to Sheikh Hasina and her peace-centric foreign policy for the 170 million people in Bangladesh and beyond.
In this great day, I wish, Happy Birthday to our Honourable Prime Minister. Long live Bangladesh, long live the Honourable Prime Minister.
Russia expanding influence in India and Sri Lanka
Authors: Srimal Fernando and Vedangshi Roy Choudhuri*
In the post-World War II era the diplomatic influence of former Soviet Union on newly Independent India and its southern neighbour, Sri Lanka redefined a new foreign policy order based on Non Aligned principles. The changes following the cold war marked the beginning of a new era of diplomacy between Moscow with New Delhi and Colombo
Russia is a global superpower and a permanent member of the United Nations which paves a path to withhold a significant influence on the global south. India is a rising regional power being a UN Security Council member and its southern neighbour Sri Lanka is geostrategically positioned in the Indian ocean which results in being vital nations for Modern-day Russia's Foreign policymaking. This Trilateral diplomacy needs greater assessment to reframe a new foreign policy doctrine to enhance economic diplomacy and for greater defence cooperation.
Soviet Union (USSR) and India
The USSR diplomatic collaboration helped India on achieving its self-sufficiency in food production and to become an industrialised nation. The same period saw specific defence cooperation between New Delhi and Moscow due to the changing security dynamics in the global security arena. In mid-1991, India accelerated the process of liberalizing the economy by removing controls as it was trying to adjust to the post-Soviet reality. The first phase of the post cold war diplomacy was marked by a Treaty of Friendship and Cooperation, and after a year they lined it up with a Military-Technical Cooperation agreement.
Russia – India
Historically India and Russia have had stable and cordial political relations and elevated the diplomacy to a "Special and Privileged Strategic Partnership". The Bilateral relationship between the two nations is robust, with a wide agenda for cooperation. There are regular excessive-degree visits between the two nations. Moreover, for Russia, the South Asian Association for Regional Cooperation (SAARC) continues to be an instrument for establishing better relations with India and with other South Asian neighbours
On an international level, Russia, and India are the predominant members of BRICS (Brazil, Russia, India, China, and South Africa) organization of rising powers set to reshape the world economy. At present, India and Russia continue to share a common strategic rationale for their relationship: aside from bilateral collaborations, the two are members of various multilateral associations including BRICS, RIC, G20, East Asia Summit and SCO—where roads for cooperation on issues of common significance exist.
Trade Relations
The agreement on trade and economic and scientific-technological cooperation until 2010 was signed in New Delhi in December 1998 which sought to boost bilateral trade and economic interaction in a qualitative sense between the two nations. Hence Economic interaction and trade are key focus points. On the trade front, India and Russia have called for enhancing and developing economic ties in priority areas to meet the bilateral trade target of $30 billion by 2025. Eurasian Economic Union (EEU)–India trade pact is a proposed platform which is to be used by the two countries to have a free flow of trade and eliminate trade barriers as currently, they have no bilateral free trade deals in place.
Defence Cooperation
In the post-cold war era, the diplomatic process of one of the most critical factors of the Indo-Russian strategic partnership is defence. The 1994 Moscow Declaration is a charter for Russian–Indian cooperation in their national and international security. However, Since the early 1960s, India purchased over 40 billion dollars' worth of defence equipment from Moscow. The key partnership among India and Russia was marked in the year 2000 and the two nations plan to extend their strategic partnership, particularly in the areas of defence, nuclear energy and trade and investment.
The 2001 long-term Russian Naval Doctrine goals in the Indian Ocean was to pursue a deliberate strategy of turning the Indian Ocean into a zone of peace, stability and neighbourly relations ensuring periodic Russian naval presence in the Indian Ocean.
Over time India has developed the BrahMos Missile System, Joint development of the 5th generation Fighter aircraft and the Multi transport aircraft, in addition to the licensed manufacturing of SU-30 aircraft and T-90 tanks. Lately, the plan is to assemble about 400 Kamov Ka-226 T twin-engined Russian helicopters in India.
Soviet. Union (USSR) – Sri Lanka
The predominant step towards the beginning of complete bilateral ties between the Soviet Union and Ceylon was in 1956 under the patronage of Prime Minister S.W.R.D. Bandaranaike. Later, in the mid-Sixties when Sirimavo Bandaranaike won the elections and became Prime Minister, many believed that the new government would share a socialist ideology. however, the world's first woman premier's foreign policy was guided by the ideas of the Non-Aligned Movement (NAM). Russia and Sri Lanka have crafted a grand approach based on the Non-Aligned Movement (NAM) ideas and old Soviet connections. As a result, looking back, one can declare the entire diplomatic process to be noticeably exceptional.
In the course of this period, the Soviet Union was instrumental in reworking the agriculture-based economy into a competitive manufacturing country through her technical cooperation. Setting up Ceylon steel, Tyre and Sugar companies with the aid of the USSR created employment opportunities that significantly advanced manufacturing efficiency.
Russia- Sri Lanka
Comparing then and now, steps must be taken to make sure the free flow of foreign policy ideas to reshape external policy outreach. For a small country like Sri Lanka, it is vital to outline a new balance between external outreach and internal stability. For instance, tapping into Russian billionaires would possibly help Sri Lanka to draw foreign direct investment (FDI) opportunities. For Russia, the geographical position of Sri Lanka is a bonus for gaining access to the 1.3 billion Indian consumer market through the Indo-Lanka free trade agreement (ISFTA).
After the fall of the Soviet Union, these bilateral ties were tested, but Russia kept a close watch on the South Asian island nation until they had been revived to their old glory. In the past fifteen years, Russia has been even more steady in its foreign policy towards Sri Lanka than earlier.
Six decades of international relations among Russia and Sri Lanka have yielded strong accomplishments in retaining the long-standing partnership. it is determined that Russia's foreign policy approach regarding Sri Lanka has played a firm role in turning a new chapter in each other's diplomatic practices. Presently, evidence of this is substantial in the closeness between Moscow and Colombo. In most recent instances, the time-tested, deep-rooted friendship got stronger when Russian President Putin stated "Moscow remains a reliable partner of Sri Lanka" following the Easter Sunday bombings.
Conclusion
Lately, South Asia is perhaps one of the most challenging regions for Russia from the point of view of not only security in its traditional meaning but also of Russia's prospects of emerging as an economic power. Russia attempts to pave a path between the developed  Russian constructive multilateral relations with the countries of South Asia and the further manifestation of its soft diplomacy in the region have opened the gates to its substantial regional influence.
*Vedangshi Roy Choudhuri is pursuing a Bachelor of Arts (BA hons.) in Journalism and Mass Communication at the Jindal School of Journalism & Communication (JSJC). She mainly focuses on Indo-China global media relations. She was also a recipient of the ICASQCC Gold Medal in Mauritius. Roy is member of the SGRC at Jindal Global University and a social activist in Chennai.
Is Pakistan the next Yemen?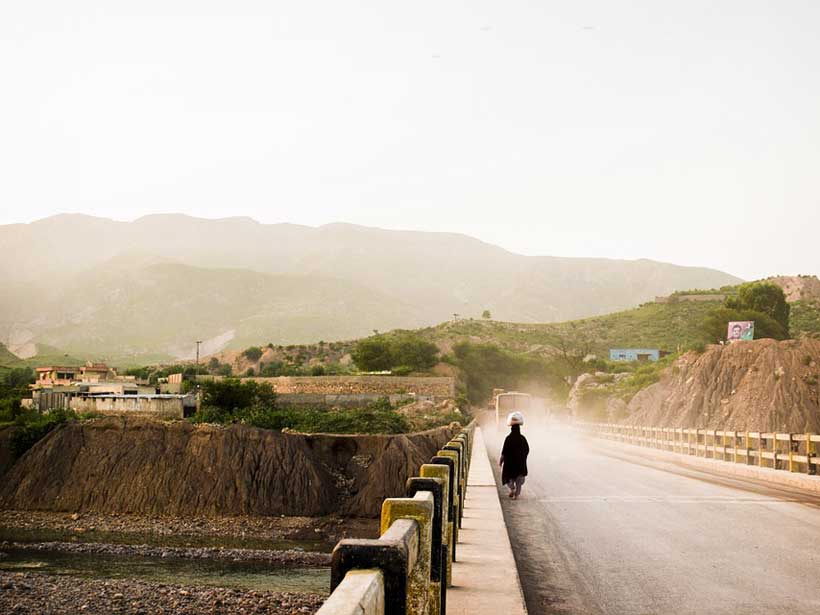 The long going Shia-Sunni conflict became more turbulent after the Iranian revolution of 1979. Shia-Sunni divide had never been more severe. And then the Arab spring of 2011 had its own repercussions on this divide. This sectarian divide is a major bone of contention between Iran and Saudi Arabia and has affected other states in the Middle-Eastern region too. Syria and Yemen are the states where Arab Spring became an "Arab disaster" and the uprisings failed to remove the authorities. Instead, the mutiny turned into a civil war which is still going on in both the states. What made these civil wars worst was the involvement of various foreign actors in the conflict. In Syria, the two major oppositions are supported by a set of different actors. The Bashar Al Assad regime, which is Shia, is backed by Iran and Russia. And the Sunni rebels are backed by Saudi Arabia and USA. The involvement of Saudi Arabia and Iran is to gain sectarian dominance. Iran wants the Shia regime to stay in power; however KSA wants the Sunni rebels to gain control in Syria. Similarly, in case of Yemen, the regime is Sunni and is again backed by Saudi Arabia and USA; and the Houthi rebels who belong to the Shia branch are strongly backed by Iran. Here again, the aim is to get the dominance of the region as well as respective branches of Islam. Saudi Arabia considers itself the leader of Sunni branch and Iran considers itself the leader of Shia branch and both want to increase their influence in other Islamic states.
With increasing tensions between both the Islamic branches in Pakistan, the situation seems much familiar to the states of Middle-East. The current rioting against the Shia community which overlapped with the Holy month of Muharram, where "#ShiaGenocide" trended on Twitter and rallies have been carried out on streets enchanting anti-Shia slogans, made Shia community more fierce and boisterous. A data shows that from 2001 to 2008, more than 4000 Shias have been killed on the basis of their sect. Shias have been continuously harassed, bullied, and even killed just because they belong to a different sect. This is an alarming situation because these actions are only radicalizing the Shia community and doing no good to the state. There have been dozens of cases of discrimination, public hate speeches, and biased killings of Shias which can lead to a proper divide and even uprising of Shias against the government, making it another Yemen. And Iran, being a very neighbour of Pakistan would definitely not hesitate to support the Shia community, which can make the situation worse. Even if Pakistan gets the support from Saudi Arabia (which is also very likely to intervene in the conflict to counter Iran), the risk of getting involved in a conflict with its neighbour seems a really bad idea. Pakistan's rival, India is already looking for opportunities to make this divide deeper. Indian politician Subramanian Swamy also mentioned in his tweet a few days ago, that India must get ready to protect Shias in India, and mentioned that Pakistani Sunnis have made an agenda to massacre them. No wonders India's ready to not miss this opportunity. We need to rethink our policies and our attitudes towards this minority; a minority which can make Pakistan the next Yemen if things are not looked upon on time.