Modi's four years foreign visits: Dummy horse dancing with empty hands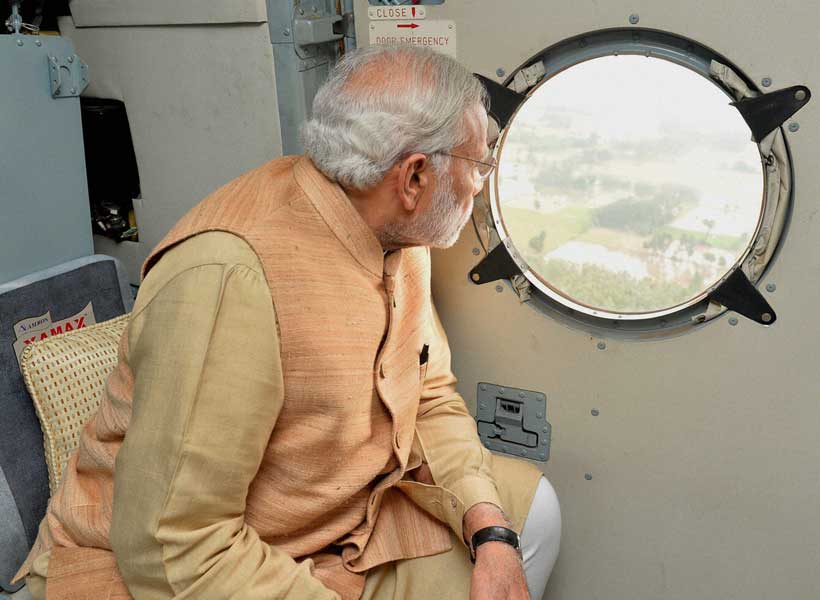 Foreign visits are mandatory for any head of the state. It cannot be simply escalated or avoided. However, India's Prime Minister Narendra Modi's abroad visits have different stories. His foreign visits are showing a desperate attempt to land in a country in the name of a 'state visit'. From what we read on his foreign visits – it is clearly understood that the sole objective is that 'he has decided to go around the world in five years'. Moreover it has been noticed that many a time during his international visits our prime minister is talking more on domestic issues and criticism of his opponents rather than working for India's interest.
In the first three (2014-17) years in his office Modi has visited 49 countries in comparison with Dr. Manmohan Singh (2004-7) 27 countries. This indicates that Modi is a frequent flyer. Since May 2014, Modi has made 40 foreign trips. He uses the IAF BBJ Aircraft for visiting our neighborhood. So that the total expenses spent for Modi's last four years abroad visits are always hidden and are not disclosed.
Ramesh Abhishek the Secretary of the Department of Industrial Policy and Promotion (DIPP) claims that Modi's abroad visits yield more investments to India. However, he did not also mention the large scale  withdrawal of funds from India by the foreign investors due to BJP's government unwise economic policies. Moreover, it is difficult to point out the link between flows of investment from abroad to India with regard to Modi's abroad visits. On a rational note if one was to think that the flow of investment is more connected with by keeping the domestic atmosphere pleasant and with investor's friendly practices. Then common understanding would be that the ruling elite have failed on both fronts.
At First, Modi has been speaking on foreign soil in a very calm and composed manner avoiding topics on the atrocities against minorities, women and dalits. Second, the foreigners are also completely disappointed with Modi's foolish policies of demonetization and the way the GST was implemented.
The government claims that the flow of investment to India during the period 2017-18 from abroad is on a rising streak. Neither is it a surprise nor a big achievement. The reality would be the BJP government fails in many fronts in handling the economy. If we apply our commonsense we can realize that the flow of funds toward India concentrating mainly on our huge market. Since 1991 the new industrial policy announced by the then P.V. Narishima Rao government the flows of investment have been in a rising mode. When the Congress Party government liberalizes the Indian economy the BJP and their allies stand against our views.
Though the flow of investment to India in a raising mode due to the size of our big domestic market – the real question would be – who all  have specifically gained from Modi's abroad visits would be a  better topic  to debate on. What the supporters of the BJP tycoons benefited and what India has gained?
Who are the gainers and losers?  Let us discuss the never-ending foreign tour programme of our Prime Minister Modi.
While his administration devastated the Indian economy by imposing the ill advised demonetization that killed more than 100 innocent lives and wrongly implemented the GST – will he will  dare to talk in front of the foreign investors when visiting foreign countries. While the foreign media asks about the failed demonetization and GST to Modi, he never answers directly to any specific questions. Instead he will blame the opposition parties for his failures.
Let us see the statistical record of the government on FDI. According to the government recent announcement (June, 2018) on FDI in India, the inflow of investment rises to $61.96 billion in 2017-18.However, the CPI (M) General Secretary Sitaram Yechury says, "FDI has decreased despite Modi's foreign tours". In what way Modi's visits were helping India to draw foreign investments would be a big question. Many foreign journalists praised Modi in the initial years of Modi taking his office now refused to write about him. The reason is – Modi's failure to by his words. While in abroad he has been attacking his opponents but not presented anything worthy for the inventors to comply. He is simply a loud speaker; nothing can be expected seriously from him. In the last four years of his foreign visits he demonstrated that he is a better orator who can talk more on domestic politics on the international soil but not about developmental issues.
Moreover, all of his visits purposefully avoided the External Affairs Minister Susma Swaraj but accompanied by the selected business tycoons who had supported the BJP during the 2014 general elections. I can clearly highlight it here inthe order without any hesitation who all gaining by Modi's foreign trips. And also I am expecting a counter argument from our BJP friends. This has been going around in the social media without any hindrances but the BJP leaders have no substantial answers to counter. Why other emerging business leaders from our country are not chosen to accompany the prime minister? This may not look like a serious question to many but its hidden agenda is worthy for the public of this country to understand.
During the year 2015 while Modi visits Moscow "Reliance signs pact with Russia arms firm worth of $6 billion" (in.reuters.com). Further, in the year 2016 Modi's visit to France made the "Reliance Group ties up with Dassault Aviation" (firstpost.com). "Everywhere that Modi goes, it seems, Gautam Adani sure to go" (Hindustan Times). Now the Adani's company gets the coal mine project in Australia. Further, the same company got more projects in Bangladesh. Modi's Israel visit also helped his old friend Adani. After Modi landed in Israel the Adani firm got a contract of jointly producing aerial vehicles with the Elbit Group. All his close friends can be visible and standing close with the 'foreign state heads' while visiting India or they will be specially accompanied with Modi on his foreign tours. Someone asks in the social media that "Modi a Prime Minister of India or business development manager for his long time friends."
Conclusion
Domestic stability is the key to attract the foreign investors than unwanted foreign trips. Finance Minister Arun Jaitley can appreciate Modi's abroad visits. This is simply to save his position as a minister. Jaitley should not forget that the people of this country are suffering to save Modi's old friends in consuming the artificially increased price of goods and services. This is well exposed the way the oil price was handled by this government in the last four years. While the global crude oil price was in low its fruits were not distributed to the people of this country who have trusted Modi. Now it is well exposed without any doubt that Modi is working for few selected corporate who are helping him to stay in the prime minister chair. I am not getting any clue by comparing Modi's foreign visits and benefits rendered to the poor of this country. Instead we should link how his foreign trips are utilized for the betterment of the corporate. Moreover, it would be better to say that not the poor men house of this country in better shape but the BJP's Central Office in New Delhi.
From the above discussions let me sum up that the uninterrupted foreign visits should not be aagenda to a prime minister of a country like India. Have any of his foreign visits brought anything for the poor of this country?  As an alternative the Modi government should have focused more on the economy. The former Finance Minister P. Chidambaram said "That requires collective economic wisdom, bold, structural reforms, radical policy changes and determined implementation that will lead to sustained and high (8-10%) economic growth over a period of 20 years" (The Indian Express). This would have helping the poor and needy of this country.  If Modi doesn't have the faith on his finance minister he should replace him with a suitable person who can deliver the best.
Whatever may be the investment flowing to India, Modi's abroad visits bite the exchequer in a upswing mode. One thing is strongly indicating us from Modi's abroad visits that he is in a desperate mood to visit foreign countries. Someone in the social media admired Modi that he would cover the remaining countries in the list of the UN in the year 2018-19.
India is a country aspiring to become a major power. China is a established major power aspiring to be a super power in 2043. The president of the all powerful China did not landed India more than one time in the last four years. Why does India's prime minister continuous his fourth visit to China? Why the Prime Minister of India is often seen in abroad instead of meeting the challenges domestically. It is not ill advised that Modi criticizing the opponents from the foreign land. If he did not know diplomacy he should learn from the previous prime ministers. But he won't lend his ears. He will soon learn that dancing like a dummy horse with empty hands in the foreign soil will not keep India's interest alive in the international system or bring anything for the people of India.
Turkey's role in Afghanistan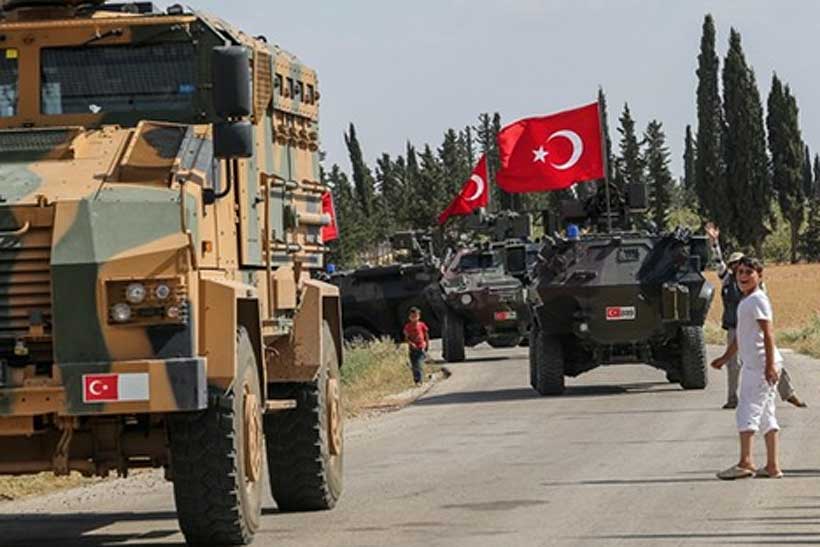 North Atlantic Treaty Organization (NATO) on Thursday launched a training program in Turkey for Afghan military personnel. This is the first time when Afghan soldiers are being trained outside their country after the end of the NATO training mission in Afghanistan, Pajhwok News reported. "NATO's continued support to Afghanistan includes out-of-country training for Afghan Special Forces. This training has now begun. For security reasons, we will not go into the details of our out-of-country training for Afghan special forces," NATO informed. Earlier, NATO Secretary-General Jens Stoltenberg reiterated NATO's continued support for Afghanistan, noting that this will include funding, civilian presence, and out-of-country training, Pajhwok News reported.
The US, along with its allies of 46 nations, fought in Afghanistan for almost two decades, spent trillions of Dollars, sacrificed thousands of its soldiers, and yet admitted that the Afghan war is "un-win-able," and finally withdrew from Afghanistan. Afghanistan is known as the graveyard of empires. Historically, British, Russians, and now Americans have been defeated in Afghanistan.
Although the US has destroyed infrastructure, power plants, Industry, Agriculture, and killed millions of innocent Afghanis, made millions homeless, forced millions to live in refugee camps or immigrate to other countries and live a miserable life. But count not control any part of Afghan soil. Almost 90 percent of Afghanistan is under Taliban control practically.
The role of the Afghan Government of Ashraf Ghani or Hamid Karzai was not different from President Dr. Najeeb, Hafiz Ullah Amin, Noor Muhammad Turkey, etc. Under the occupation of the former USSR in the 1980s. One was USSR's puppets, and now it is American puppets' governments. Both were not elected by the people of Afghanistan and were not representatives of the Afghan people. Both were imposed on the people of Afghanistan and were backed by foreign forces, i.e., the former USSR, and now it is the US. Both were working on foreign agenda and were not looking after the people of Afghanistan nor the national interests. Both were employees of foreign forces and were working on their dictations and were implementing foreigner's strategic plans. While President Ashraf Ghani and Hamid Karzai were following their footprints, their end should be similar too. There will be no role of the Afghan Ghani government of Hamid Karzai in the future political setup in Afghanistan.
It is the Taliban who struggled to liberate their motherland from foreign forces, either from British, or Russians, or Americans. Taliban are the real power-pillars, owners of the country, and winners of the decades-old war. They protect Afghanistan and look after the interests of Afghanistan genuinely. They are the winner, and they deserve to rule the country. There will be no share for Ashraf Ghani or Hamid Karzai or any traitor serving foreign masters.
Although the bias and partial media kept on projecting the negative image of the Taliban and portraying them as uneducated, wild, cruel, and uncivilized, but actually, they are well educated, some of them graduated from American or European Universities. They are equipped with the latest knowledge of Economy, Science, Technology, Engineering, Health, and religions, etc. Whatever propaganda is disseminated against them, all turn wrong and counter-productive. At the end of the day, they have defeated the foreign aggressors throughout history and now are in a strong position to rule the country.
As the major part of the country is under Taliban control and Government forces are surrendering with almost no resistance. Taliban are in a position to enter Kabul at any moment conveniently. But, they are wise and smart people and wanted a political solution. Militarily, they are the winner but are struggling to gain recognition from the rest of the world politically. The recent visit of the Taliban to China was part of their diplomatic breakthrough. They have got recognition from Russia and China, and many other countries under their influence. They have close contact with few European countries and middle-eastern countries. Once they are confident that their Government will receive a welcome from the international community, they will enter Kabul without any hardship.
Few countries are trying to harm the peace process in Afghanistan but will never succeed. The American support to the Afghan Government is one tool to keep Afghan unstable and war-like situation. When the US was in Afghanistan, having 150,000 troops, support, and backing of 46 countries, full military might, could not defeat the Taliban. How can they succeed while out of Afghanistan and making airstrikes from far away bases in Middle-East. Afghan Government has no capacity to face the Taliban at all.
It seems that the US has changed its strategy and wanted to involve Turkey in Afghanistan. Post withdrawal, Turkey may be asked to provide security of Kabul airport. Let me share Pakistan's experience. It might help our Turk brothers. After the 9/11 incident in 2001, Pakistan supported the US in its war on terror. During the Afghan war, Pakistan was with the American side. Taliban believes that Americans were aggressors and any country supporting aggressors is equally wrong and considered an enemy. So, the Taliban turn up against Pakistan and fighting against Pakistan. Terrorism increased in Pakistan, Taliban were attacking Pakistan on and off and harming Pakistan's interests. Principally, the Taliban should be friendly with Pakistan, but as a cost of friendship with America, we faced enmity with the Taliban and paid a heavy price. On the other hand, Americans also betrayed Pakistan and, after gaining its strategic goals, punished Pakistan in the form of sanctions and blackmailing. Americans have a tradition of punishing their friend and always proved disloyal.
Let's Turks evaluate and re-asses the benefits of offering training to Afghan Army and cost on enmity with Taliban, and decide in their best national interests.
North-East India Towards Peace and Prosperity: Bangladesh Paves the Way
Bangladesh has always been one of the brightest examples of religious harmony and peace. "secularism" is not only a word that's inscribed in Bangladesh's constitution as one of the four fundamental principles of the state, but it's also an automatism that shapes the social subsistence of Bangladeshi people.
But there was a rise in ripples in the non-perpetual tranquility in the name of terrorism and religious extremism. Although Islamist parties were constantly present in politics, Islamist factions first emerged in 1989 in Bangladesh and they run riot in the following years with the sole desire of establishing Caliphate in the region. The incidents of attack on Udichi, bomb blast on Ramna Batamul, nationwide series bomb blast, target killings of bloggers, rise of Bangla Bhai and Shayokh Abdur Rahman had dished the public morals and compelled the government to form a rapid force to put a stopper on them.
All the efforts and prevalence against terrorism were besmirched on July 1, 2016, after the terrorist attack on the Holy Artisan, a ritzy eatery, just a stone's throw away from the American Embassy. The Dhaka attack along with a string of attacks afterwards opened a new chapter of terror for Bangladesh. With encrypted communication system the terrorists were trying to engage the state with newer weapons. After that attack, Bangladesh launched a full-fledged war against terrorism and was mostly successful. An early interview of Tamim Ahmed Chawdhury, the mastermind of the Holy Artisan attack, on 'Dabiq' (the online magazine of Islamic States of Iraq and the Levant) reveals their reasons of using Bangladesh for terror attacks to be the geopolitical advantage and close proximity to India. Bangladesh has often been used as a launch-pad of attacks against India; not only for Islamist terror attacks from outside, but also for their inside insurgencies.
Bangladesh, the subconscious protector of its closest neighbor, had often played the role of a coadjutor in countering insurgencies of North East region of India. The Chairman of United Liberation Front of Asom (Ulfa) Aravinda Rajkhowa was detained and handed over to India in 2009, the ULFA stalwart Anup Chetia was arrested in 1997 and deported in 2015 after 18 years of imprisonment in Bangladesh, ULFA leader Ranju Chowdhury alias Rattan Sarker was arrested in 2010. Bangladesh handed over the entire ULFA leadership and Bodo insurgent leaders to India. Bangladesh's zero tolerance policy against terrorism had benefitted India immensely as North-East insurgencies were a real bummer for India.
India might have paid the favor back by covertly helping Bangladesh to arrest fugitive killer of 'Bangabandhu' Sheikh Mujibur Rahman. It's known that there is an extra-ordinary real-time co-operation and collaboration between the intelligence agencies of India and Bangladesh.
India repeatedly lauds Bangladesh's zero tolerance policy against terrorism, Indian Prime Minister Narendra Modi, Indian President Ramnath Kovind, Foreign Minister, Home Minister and Chief Ministers of neighboring states had often expressed their appreciations and gramercy.
For now, the insurgency is on its lowest in the North-eastern part of India, for which the newly elected Chief Minister of Assam, Hemant Bishwa Sharma has expressed his gratitude to Bangladesh and desire to enhance business and connectivity between Bangladesh and North-East India. It will happen eventually, equally benefitting both the countries, strengthening the ties. Just as Bangladesh extended its hand to establish peace there, India also needs Bangladesh's assistance for the prosperity of that region. India wants to reach and connect to the hard-to-reach part with transit facility from Bangladesh, which Bangladesh responds with a counter-proposal of transshipment. A trial run had held last year opening a new door of economic potential.
Regional trade is below its potential in South Asia, but leaders of India and Bangladesh are building upon strong bilateral ties for economic growth and prosperity. Maitri Setu, or Friendship Bridge, built over the Feni River is a crucial corridor that will facilitate this. Several connectivity channels were revived, whereas few projects are ongoing, many are on the negotiation table. If a seamless connectivity is established, time and cost will be reduced and both the side of the border will prosper exponentially. This hard-earned fleeting quiescence in NE can only be slacked up if livelihood and trade become exacerbated. Like peace, prosperity in NE may come taking Bangladesh's hand.
Insurgencies in NE had taken it back by 50 years. It's high time India concentrated on the betterment of the livelihood of the people of NE. For this connectivity and infrastructure development with Bangladesh is must. This will also open new avenues of transportation through Bangladesh to NE, Bhutan and Nepal.
There is an age-old philosophy that it is the interdependence of economics, survival, stability, progress, and security that reduces the chances of conflicts between nations, especially the neighbors. Stability, peace, progress, and security of India and Bangladesh are interlinked and interdependent due to their common interests, future and destiny.
A peaceful region enhances business, boosts economy. Peace is what the people of Bangladesh and India wants. Peace is everyone's right.
May peace be upon everyone in the world.
What Does NATO Withdrawal from Afghanistan Mean for Regional Actors?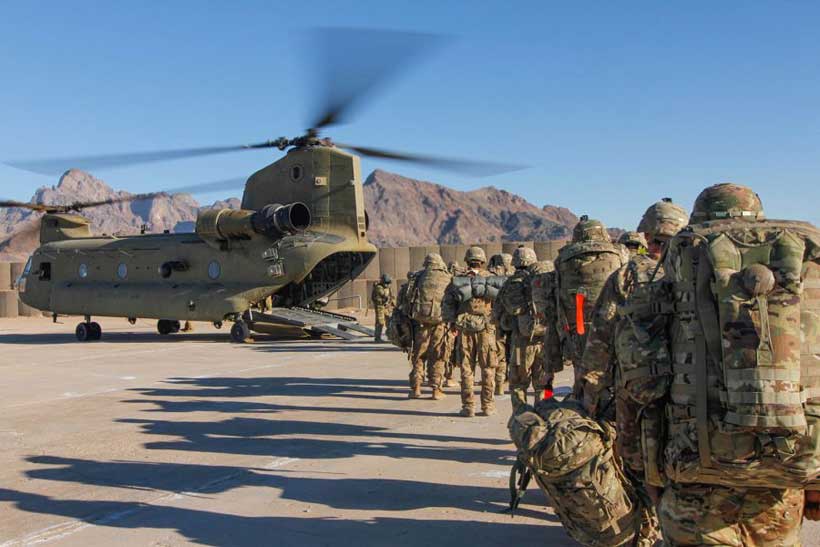 By September 11, 2021, NATO's 20-year operation in Afghanistan will come to a close. That date marks the 20th anniversary of the 9/11 attacks on U.S. soil that prompted the invasion of the Central Asian state to eradicate the Taliban and the Al-Qaeda extremist group which used the country as a base for global terrorism.
America's longest and most expensive war is coming to an end, but the country left behind finds itself in a state of turmoil. Peace talks between the internationally recognized Afghan government based in Kabul and the Taliban held in Doha, Qatar, have stalled. The Taliban's hand in negotiations is becoming increasingly strong as the group has managed to seize power in roughly ⅓ of Afghanistan's administrative districts sending Afghan government forces fleeing across the borders of neighboring states. Many districts have fallen to the Taliban without much resistance from the NATO-funded and equipped government forces compounding fears that Taliban influence and power will only grow as coalition forces complete their withdrawal.
The NATO withdrawal creates significant hurdles for regional stability and a power vacuum in Central Asia. There are several players, both internal and external, who are seeking to fill the void left by the Americans and their allies. Pakistan, India, Iran, Turkey, China and Russia seem poised to play the next "great game" in the so-called "graveyard of empires". Some of these states have a vested interest in the stability of Afghanistan to ensure regional security and foster economic interests as well as mitigate the spread of extremism and narcotics flows from the state. Some actors stand to benefit from the current instability; supporting rival groups in hopes of enhancing influence and having the upper hand on geopolitical adversaries when the dust settles on the Afghan conflict. This paper will identify some of the most prominent outside actors in the current Afghan crisis, what those actors seek to gain in Afghanistan, and how they will try to achieve those aims.
Pakistan
Pakistan is arguably the most active actor in Afghanistan at this point. Pakistan has longstanding ties to conflict in Afghanistan. During the Soviet invasion of Afghanistan in 1979, Pakistan was an important base for the Mujahidin who eventually waged a guerilla war against Soviet invaders. Pakistan aided the United States in promoting opposition to the Soviets in Afghanistan and was incredibly successful in this role. In the contemporary context, Islamabad has maintained close ties to the Taliban offering support in military hardware, intelligence, being a haven for those fleeing NATO coalition advances in Afghanistan. There are cultural links between Afghan and Pakistani communities with Pashtun tribes living along the borders. Pakistan is one of the major actors that is thriving in the current instability caused by NATO's withdrawal. The links between the Taliban and Islamabad allow Pakistan to wield considerable influence in Afghanistan; Pakistan has been increasingly pursuing a policy separate from its former close U.S. ally, with relations damaged between the two over Pakistan's support for terrorist groups. Islamabad also maintains a poor relationship with the internationally recognized government in Kabul. Recently, the Afghan government has recalled senior diplomats from its embassy in Pakistan over the alleged kidnapping of the ambassador's daughter on the Pakistani soil. Pakistan is also in constant competition for influence in the region in opposition to its historic rival, India.
Despite benefitting from the current turmoil in Afghanistan, its ambitions have become more nuanced in recent years. Pakistan has been growing closer with China, described as its "iron brother" and is a major recipient of investment under the Chinese Belt and Road Initiative. Pakistan is being forced to re-evaluate its policy in Afghanistan to protect its links to China and prospective projects under the BRI. China is interested in promoting stability in the region, it has been hesitant to invest in Afghanistan due to previous experience with instability damaging economic prospects in the country. Pakistan and China have engaged with the Taliban and Kabul in a trilateral format to promote peaceful resolution in the country, solidifying both states' role in the peace process and protecting a potential economic corridor. There is also the prospect of a rail line linking Pakistan, Afghanistan and Uzbekistan for both passenger and cargo freight that will not move forward without security guarantees in Afghanistan.
Despite playing the role of destabilizer for decades, Pakistan now seeks to reimagine its role as one of a mediator and promoter of economic stability and regional connectivity. Pakistan's ties with the Taliban, although still strong in some groups within the Taliban, are strained by the perception of the Taliban as Pakistan's proxy in Afghanistan. The two do share common interests and goals in the country, including opposition to the Kabul government; the Taliban is careful to distance itself from Pakistan to some degree in hopes of projecting itself as an independent and legitimate actor. The Afghan Taliban has also refused to distance itself from the Pakistani Taliban despite repeated attempts at pressuring the group to do so by Islamabad. The United States has also put pressure on the Taliban in peace talks to remove military personnel and structures from neighboring countries, a direct reference to Pakistan where the Taliban has a significant presence on the ground.
India
India's aims in Afghanistan are very clear: to counter the influence of Pakistan and to reduce the potential for Afghan territory to be used as a base for anti-Indian extremism. India has long been opposed to the Taliban and maintained a policy of non-engagement with the group. This policy has recently changed due to the changing conditions on the ground. This is not unique to India, many states that have formally declared the Taliban a terrorist organization have been forced to accept the likely scenario that the Taliban will remain a consistent force in the country moving forward. The Indian government has supported the U.S. and NATO mission in Afghanistan and the government in Kabul through investment and diplomatic support. With the Kabul-based government losing control of large swathes of territory and widely seen as corrupt and unpopular, New Delhi has engaged with the Taliban in direct talks.
Indian assets have been targeted by Taliban groups with close ties to Pakistan, such as the Haqqani Group, for years. Indian investment and support in the governance of Afghanistan were also largely contingent upon the (relative) security and stability provided by NATO forces in the country; these investments are now at risk of becoming a sunk cost with little to show. India under BJP Prime Minister Narendra Modi has sought to take a more active role in international affairs, particularly in countering Pakistan and China's influence on the Asian continent. India may seek greater involvement in the Afghan peace process; likely through increased coordination and cooperation with Russia and Iran. Besides, India may want to utilize its position as a member of the Shanghai Cooperation Organization (SCO), of which China and Pakistan are also members, to find common ground on the Afghan security issue with its traditional adversaries. It is also important to note that if the Taliban seeks to become a legitimate governing force in Afghanistan, cooperation with New Delhi will be important as it is an important regional player with significant economic and political clout. This cooperation may take the form of greater separation between the Taliban and Pakistan's intelligence services which India views as a hostile actor and promoter of anti-Indian terrorist activities.
Turkey
Turkey's position in Afghanistan presents many opportunities for the only Islamic-majority member of the NATO alliance. Turkey's foreign military presence under President Recep Tayyip Erdoğan has been significant with active involvement in Syria, Libya, Iraq, Nagorno-Karabakh. Turkey's relationship with the United States and other NATO allies has been tense in recent years. Its military involvement in Syria and Libya has not been received positively by all parties, and its purchase of Russian S-400 missile defense systems drew the ire of the alliance, ending with Turkey's removal from the F-35 fighter program.
Turkey has recently attempted to restore its reputation with NATO allies and the United States after some viewed Erdoğan as increasingly authoritarian and too close to Russia. It has offered to secure Afghanistan's Hamid Karzai International Airport, seen as an essential link to the world for international diplomats to remain in Afghanistan following NATO withdrawal. The government in Ankara is also seeking to increase its involvement in Afghanistan as a mediator with the Taliban; Turkey has hosted the Taliban and Kabul-based government for talks in Istanbul earlier this year.
Greater Turkish involvement in Afghanistan as a security guarantor and mediator, welcomed by NATO allies, is not being received positively by all parties. The Taliban have gone on record stating that a continued Turkish military presence in Afghanistan is not acceptable. The group believes that Turkish troops remaining in Afghanistan violate the terms of the 2020 peace agreement with the United States that stipulates NATO troops are obliged to withdraw from Afghanistan. They believe that Turkey, despite being "a great Islamic country", is still an occupational force that will not be tolerated. Russia may also be unenthusiastic about a greater Turkish role in Afghanistan. While Russia does have a vested interest in maintaining stability in Afghanistan, recent competition with Turkey for influence in its Central Asian sphere of influence (particularly, in the Nagorno-Karabakh conflict) means an enlarged security role for Turkey in its backyard may be received coolly by Moscow.
Iran
Iran, which shares a 900+ km land border with Afghanistan, also intends to play a greater role in Afghanistan following the departure of its NATO adversaries. Iran, a Shiite-majority nation, has a complicated relationship with the Sunni Taliban. The two have long had ideological differences that have been glazed over due to a common enemy in the United States. The Afghan government has accused both Iran and Russia of training and equipping Taliban militants on Iranian territory for attacks on NATO and government forces. Iran is forced to take a more realist approach to the Taliban. Despite ideological differences, it recognizes that the Taliban will remain a powerful influence in Afghanistan and sees its best prospects for influence in the region through cooperation with the Taliban and traditional allies like Russia.
Iran also has economic and demographic considerations pertaining to the Afghan conflict. Iran is home to 780,000 registered Afghan immigrants and refugees in addition to an estimated 2.1-2.5 million undocumented Afghan migrants. Iran faces a future demographic crisis; its population is aging, its economy is in decline, and fertility rates are far below the necessary levels to spur future economic growth. With the impact of Western sanctions sending the Iranian economy into a tailspin, Iranians are now hesitant to have more children as economic prospects in the country decline. The Afghan crisis provides Iran with a potential surge in migration that may help mitigate population decline and strengthen its negotiating power in resolving the conflict.
Russia
Russia's position in Afghanistan is multifaceted. The historical memory of the Soviet-Afghan War from 1979-89 which is widely regarded as a significant contributing factor to the decline of the Soviet Union still weighs heavily on many Russians. Russia also maintains close security ties to the states that border Afghanistan, namely: Turkmenistan, Tajikistan, Uzbekistan and Iran. Russia's largest foreign military base is in Tajikistan, while the Collective Security Treaty Organization (CSTO), a Russia-led military alliance, figures to play a major role in any fallout from the Afghan crisis to secure the borders of member states. Russia has deployed tanks to the Afghan-Tajik border and plans to hold joint exercises with Uzbekistan and Tajikistan in August along the border regions. Russia considers Central Asia and the former Soviet states to be its sphere of influence and maintains this influence through its role as the primary regional security guarantor. The current Afghan crisis represents a significant challenge to this role.
Russia's long-standing opposition to a NATO presence on its southern flank is well-known, but the "hasty" withdrawal of the coalition forces threatens to provoke instability across the entire region. Russia fears that Afghanistan's internal instability could spread to fragile neighbor states, such as Turkmenistan and Tajikistan. It also has legitimate concerns about the prospect of Afghanistan being used as a base for extremism targeted towards Russia or supportive of terrorists in Russia's Caucasus regions. There is also the issue of the Taliban's role in the narcotics trade in Central Asia. Russia has an interest in the stability of Afghanistan and the ability to reduce the flow of Afghan heroin through Central Asia and into Russia.
Russia will be an important actor in Afghanistan moving forward, and there are unique opportunities to collaborate with traditional allies and old adversaries alike. The Taliban, formally a terrorist organization under Russian law, were invited to Moscow for talks regarding the Afghan peace process in March 2021. Russia will likely coordinate with its allies in the CSTO and SCO to take a larger role in promoting stability in Afghanistan. Direct unilateral military involvement in Afghanistan by Russia is unlikely due to the legacy of the Soviet-Afghan War but collective support vis-a-vis multilateral forums remains in the realm of possibility. It has also recently been reported that Russia has made a surprising bid for cooperation on Afghanistan with the United States. At their summit in Geneva earlier this year, President Putin made an offer to President Biden for U.S. forces to utilize Russia's Tajikistan and Kyrgyzstan military bases for intelligence operations in Afghanistan. The United States has still not committed to acting on Russia's offer, but after promising greater cooperation at the Geneva summit the potential for enhanced cooperation on Afghanistan is not out of the question despite tensions between the two powers.
China
China shares similar ambitions to Russia in maintaining the stability of Afghanistan. China considers the Taliban a terrorist organization and is wary of the group due to its previous support for separatist Uighur Muslims in its bordering Xinjiang autonomous region. However, like Russia, China understands that the Taliban presence in Afghanistan is an undeniable reality. It recognizes that a degree of cooperation with the Taliban is necessary to maintain stability and influence going forward. In 2019, Beijing held talks on the Afghan peace process with the Taliban seeking to establish ties with the group it had previously opposed. China is seeking to play an active role in the economic reconstruction of Afghanistan following the NATO withdrawal. The country's flagship Belt and Road Initiative and China-Pakistan Economic Corridor (CPEC) are significant investments that require regional stability to flourish. China has dangled the prospect of greater Afghan involvement in the CPEC as an incentive to maintain stability in Afghanistan where it has previously been hesitant to invest.
Like Russia, China is incredibly concerned about the prospect of Afghanistan being used as a base for exporting extremism into its territory, particularly in Xinjiang. Flows of narcotics into China via Afghanistan are also a cause for concern for decision-makers in Beijing. The Chinese government has maintained its best prospects for mitigating these potential issues through active engagement with the Taliban and the incentive of monetary support in exchange for stability and non-interference in domestic affairs. The Taliban has responded positively to overtures from the Chinese government and has pledged not to interfere with China's internal affairs, although the level of control they exercise over its various factions is still unclear. China's unilateral military involvement in Afghanistan is unlikely. Instead, China is likely to utilize its role as a leader within the SCO to pursue multilateral solutions for promoting peace and stability in the region. It will likely collaborate with Russia and other regional players, including the Taliban and the Kabul-based government, to ensure that the conflict does not spill over into Chinese territory and to secure its investments in the region.
What Happens Next?
The power vacuum in Afghanistan left by the United States and its NATO allies is quickly being filled by several regional players. Some states, such as Pakistan, hope to take advantage of longstanding ties to the Taliban to exert considerable influence over the Afghan peace process and to gain the upper hand over regional rivals namely, India. States such as Turkey and Iran stand to benefit (to some degree) from the internal instability of Afghanistan.
For Turkey, a greater role in security in the region enhances its Central Asian presence and appeases NATO allies. For Iran, collaboration with the Taliban allows for a greater influence in a territory previously occupied by adversaries while the flow of migrants may mitigate some of its own internal struggles.
China and Russia, relieved that the NATO presence on their borders has been significantly diminished, still have a vested interest in the stability of Afghanistan. For China, the overwhelming majority of its concerns are economic. Stability will allow for greater investment in the region and the protection of existing assets. For Russia, security concerns are paramount in Afghanistan. It fears that instability may spread to its Central Asian neighbors and that it may be forced to play a greater military role in the region as the primary security guarantor for CSTO allies.
These countries have been actively engaging with the Taliban and the Kabul government, hedging their bets in anticipation of a power-sharing agreement between the two parties in the near future. Despite previously viewing the Taliban as a terrorist organization, both China and Russia recognize the need to engage with the group to secure influence in the country going forward.
For all actors involved in the Afghanistan conflict, there is a certain "wait-and-see" mentality; most actors are engaging with all sides hoping to secure influence regardless of the outcome and to avoid a civil war that may spread beyond Afghanistan's borders. It remains to be seen how effective this strategy will be and how the situation will develop in Afghanistan following the conclusion of the NATO and U.S. withdrawal from the country.
From our partner RIAC