The Geostrategy that Guides Trump's Foreign Policies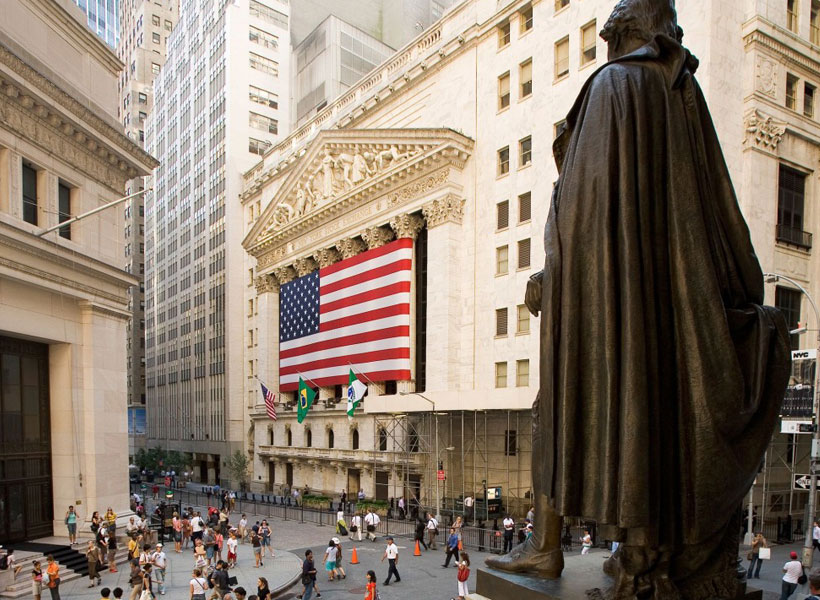 According to Alastair Crooke, writing at Strategic Culture, on June 5th: "Trump's US aims for 'domination', not through the globalists' permanent infrastructure of the US defence umbrella, but through the smart leveraging of the US dollar and financial clearing monopoly, by ring-fencing, and holding tight, US technology, and by dominating the energy market, which in turn represents the on/off valve to economic growth for US rivals. In this way, Trump can 'bring the troops home', and yet America keeps its hegemony [America's control of the world, global empire]. Military conflict becomes a last resort."
He bases that crucially upon a landmark 6 November 2017 article by Chris Cook, at Seeking Alpha, which laid out, and to a significant extent documented, a formidable and complex geostrategy driving U.S. President Donald Trump's foreign policies. Cook headlined there "Energy Dominance And America First", and noted that,"Towards the tail end of the Clinton administration and the Dot Com boom in 2000,[Trump's U.S. Treasury Secretary until April 2018] Gary Cohn of Goldman Sachs had dinner with his counterpart at Morgan Stanley, John Shapiro. From this dinner was hatched an audacious plan to take control of the global oil market through a new electronic global market platform."
This "global market platform," which had been started months earlier in 2000 by Jeffrey Sprecher, is "ICE," or InterContinental Exchange, and it uses financial derivatives in order to provide to Wall Street banks control over the future direction of commodites prices (so that the insiders can game the markets), by means of the financial-futures markets, locking in future purchase-and-sale agreements. It also entails Wall Street's buying enormous commodities-storage warehouses and stashing them with such commodities  — such as, in that case, aluminum), and so it influences also the real estate markets, and doesn't only manipulate the commodities markets. Those vast storehouses (and the operation of the U.S. Government's Strategic Petroleum Reserve, to carry out a similar price-manipulation function in the oil business) are crucial in order for the entire scheme to be able to function, because without control over the storehousing of physical commodities, such futures-price manipulations aren't possible. Consequently, ICE couldn't get off the ground without major Wall Street partners, which are willing to do that. Cohn and Shapiro (Goldman, and Morgan Stanley) backed Sprecher's operation; and Wikipedia states that,
"Wall Street bankers, particularly Goldman Sachs and Morgan Stanley, backed him and he launched ICE in 2000 (giving 80 percent control to the two banks who, in turn, spread out the control among Shell, Total, and British Petroleum)."
This is today's financial world — a world in which billionaires control the future directions of commodities-prices, and thus manipulate markets, and even determine the economic fates of nations. It's not the myth of capitalism; it is the reality of capitalism. It functions by means of corruption, as it always has, but the corrupt methods constantly evolve.
However, Trump's geostrategy goes beyond merely this, especially by bringing into the entire operation the world's wealthiest person, the trillionaire King Saud, who, as the sole owner of the Saudi Government, which in turns owns the world's largest corporation Aramco, which in turn dominates the oil market and which is also #6 in the natural-gas market (far behind the three giants, which King Saud is trying to destroy — Russia, Iran, and Qatar — so that the Sauds will become able to dominate even there). Trump's geostrategy ties King Saud even more tightly than before, into America's aristocracy.
King Saud, as Cook noted, is trying to disinvest in petroleum and reposition increasingly into natural gas, because outside the United States and around the world, people are seriously concerned to minimize global warming so as to postpone global burnout from uncontrollably soaring atmospheric carbon. Petroleum has an even worse carbon footprint than does natural gas; and therefore natural gas is the world's "transition fuel" to a 'survivable' future, while solar and other alternatives take hold (even if too late). Despite all of the carbon-fuels industries' propaganda, people outside the United States are determined to delay global burnout, and the insiders know this. King Saud knows that his petroleum-laden portfolio will have to diversify fast, because the long-term future for petroleum-prices is decline. And he won't be able to control prices at all in the natural-gas business unless he's got America's aristocracy on his side, in the effort to keep those prices up (at least while the Sauds will be increasing their profits from natural gas). Unlike his dominance over OPEC, Saudi Arabia has no such position to control natural gas-prices. He thus needs Wall Street's cooperation.
Cook said:"The second objective was a switch from oil to natural gas, and when the U.S. [military] was obliged to leave Saudi Arabia, they [the U.S.] thereupon established their biggest regional base in Qatar, who co-own with Iran the greatest single natural gas reserve on the planet – South Pars.
Energy Dominance
In the four months since President Trump's announcement, the market strategy developed by Gary Cohn is now being implemented and its elements are emerging into view.
Firstly, there has been a massive inflow of Managed Money into the oil market, particularly the Brent contract, which has seen the Brent oil price increase by 35% since the starting point, which I believe can be dated to the August Brent/BFOE Crude Oil option expiry on June 27th 2017. …
The dominant market narrative is that the backwardation in Brent is evidence of surging global oil demand which has emptied inventories and is leading the price to new sunlit uplands. However, I see the market rather differently.
Firstly, whether the Brent spot month is supported by financial, rather than physical demand, the result will still be a backwardation, and because few oil producers expect a price over $60 to be sustainable they therefore hedge and depress the forward price. In support of this view, I am far from the only market observer who believes that Aramco, and Rosneft would not be selling equity if either Saudi Arabia or Russia believed the oil price trajectory will be positive even in the medium term. …
This still leaves open the $64 billion question of which market participant is motivated and able to support the ICE Brent term structure for years into the future by swapping dollar risk (T-Bills) for long term oil risk (oil reserves leased via prepay purchase/resale contracts).
My conclusion by a process of elimination is that this Big Long can only be Saudi Arabia and regional allies, with Saudi Arabia now under the management of the thrusting young Mohammad bin Salman."
However, I do not agree with Alastaire Crooke's "In this way, Trump can 'bring the troops home', and yet America keeps its hegemony [America's control of the world, global empire]. Military conflict becomes a last resort." I explained at Strategic Culture on March 25th "How the Military Controls America" and noted there that "on 21 May 2017, US President Donald Trump sold to the Saud family, who own Saudi Arabia, an all-time-record $350 billion of US arms-makers' products." This means that not only Wall Street — the main institutional agency for America's aristocracy — and not only American Big Oil likewise, are committed to the royal Saud family, but U.S. corporations such as Lockheed Martin also are. Vast profits are to be made, by insiders, in invasions and occupations, just as in gas and oil, and in brokerage.
Although Trump routinely talks about withdrawing U.S. troops, he does the exact opposite. And even if this trend reverses and America's troop-numbers head down, while the U.S. economy becomes increasingly dependent upon Big Oil and Big Minerals and Big Money and Big Military, America's military budget is, under Trump, the only portion of the entire U.S. federal Government that's increasing; so, "Military conflict becomes a last resort" does not seem likely, in such a context. Rather, the reverse would seem to be the far likelier case.
War against King Saud's chosen enemies (Iran, Qatar, Syria) and possibly even against the U.S. aristocracy's chosen enemy, Russia (and against Russia's allies: China, Iran, and Syria) — seems more likely, not less likely, with Trump's geostrategy.
In fact, on 29 June 2017, when President Trump first announced his "Unleashing American Energy Event," the President spoke his usual platitudes about the supposed necessity to increase coal-production, and what he said was telecast and publicized; but his U.S. Energy Secretary, the barely literate former Governor of Texas, Rick Perry, also delivered a speech, which was never telecast nor published, except that a few days later, on July 3rd, an excerpt from it was somehow published on the website of Liquified Natural Gas Global, and it was this:"I want to address what Mr. Cohn was talking about from a standpoint of how important American energy is as an option, not as the only option, but as an option to our allies and to count[r]ies around the world. 
At the G7 it was really kind of interesting.  The first thing they beat on the table talking about the Paris accord, you can't get out of it, and I was kind of like OK. Then we would go into our bilats and they'd go, how about some of that LNG you've got? How do we buy your LNG, how do we buy your coal?  And it was really interesting, it was a political issue for them. This whole Paris thing is a public relation[s], political issue for them. We made the right decision, the President made the right decision on this. I think it was one of the most powerful messages that early on in this administration that was sent. 
We are in a position to be able to clearly create a hell of a lot more friends by being able to deliver to them energy and not being held hostage by some countries, Russia in particular. Whether it is Poland, Ukraine, the entirety of the EU. Totally get it, if we can lay in American LNG, if we can be able to have an alternative to Russian anthracite coal that they control in the Ukraine. That singularly will have more to do with keeping our allies free and building their confidence in us than practically anything else that I have seen out there. It is a positive message around the world right now."
If that was more the reality of Trump's "Unleashing American Energy" policy than just the pro-global-burnout cheerleading of Trump's mere words, then it seems to be — in the policy's actual intent and implementation — more like "send more troops in" than "bring the troops home," to and from anywhere. It is more like energy policy in support of the military policy, than military policy in support of the energy policy.
This sounds even better for the stockholders of Lockheed Martin and other weapons-firms than for the stockholders of ExxonMobil and other extractive firms. On 6 March 2018, Xinhua News Agency reported that, "U.S. President Donald Trump's chief economic adviser Gary Cohn has summoned executives from U.S. companies that depend on aluminum and steel to meet with Trump this Thursday, in a bid to persuade the president to drop his tariff plan, media reported Tuesday." After all: Goldman has warehouses full of aluminum, and has the futures-contracts which already commit the Wall Street firm to particular manipulations in the aluminum (and other) markets. Controlling the Government so that it does only what you want it to do, and only when you want the Government to do it, is difficult. In any aristocracy, some members need to make compromises with other members, no matter how united they all are against the publics' interests. This is the way it's done — by compromises with each other.
first published at strategic-culture.org
Democracy Or What? – And Then Climate
Most of us were appalled to see what happened in Washington a ten days ago when a 'mob', incited by Donald Trump's address, stormed the Capitol building to prevent the presentation of Joe Biden as the next President. He gave voice to a possible fraudulent (in his mind) election, by putting suspicion on the postal ballot long before the election took place, and tried to 'engineer' the ballot by putting his 'own' man in control of it. He tried to manipulate the Supreme Court by replacing vacancies with people he expected to follow his lead and must have been disappointed, if not shocked, to find that the court unanimously rejected his claim that the votes had been rigged and should be thrown out. His unruly term of office saw the greatest turnover of people of any previous presidential term as staff could only hack the unusual behaviour of a disordered mind for so long. And so on and on. Much will be written about the 4-year aberration that was Donald Trump. On a lighter note, his escapades in golf have given rise to a book, 'Commander in Cheat'!
Concerned people have written and spoken about the state of democracy today. Those of us who have spent some time stateside appreciate the immensity of the country, how one is made welcome, but also the prejudices that one finds and the general unknowing of the world we live in by large swathes of the population. Some are still steeped in attitudes that pre-date the civil war. Donald Trump played to all of those and gave them voice. That is a big challenge facing Joe Biden and Kamala Harris to get America back on track and if not 'great again' to stand up and join the rest of us and share and appreciate that there are billions of other people that are working away with hopes and dreams and looked to the US as a beacon.
That should be the meaning of 'great again', and if they can look up and truly be the land of the free and welcome the weak and downtrodden who are fleeing war and violence, as was once the way, then we can say that once more 'you have earned the right to be the leader of democracy', and democracy, for all its imperfections, is still the least bad form of government. It is well that the US re-joins the world as totalitarianism, in all its forms and at all levels, is on the rise again. Countries that espouse democracy and heed its precepts need to speak up loudly and be heard once again.
In November of this year is the World Climate Meeting, COP21, in Glasgow, Scotland at which the latest news on climate will be debated. Hopefully, the coronavirus will be on the decline and the US election will no longer be an issue. We can then get together on the one matter that should concentrate all our minds and separate the wheat from the chaff because there is some said that is wrong that muddies the waters, and leads the politicians to make incorrect decisions. But change is around us.
Climate is a highly complex issue, arguably the most complicated, that not all the modelling can get right, but study must go on. It is strange that it has only come to our notice since the population of the world over the past 60 years, has increased dramatically from approaching 3 billion to 8 billion. Mankind has thus significantly increased breeding himself, and thus his use of natural resources, for example cutting down trees, which need carbon dioxide to live, and vastly increased the pollution of the seas and the seas cover 70% of the planet. It has only been in comparatively recent times that we have started to pay attention to the seas and are alarmed at what we see.
However, we have the tools to put things right. We just need the will and ability to spend money wisely.
A Disintegrating Trump Administration?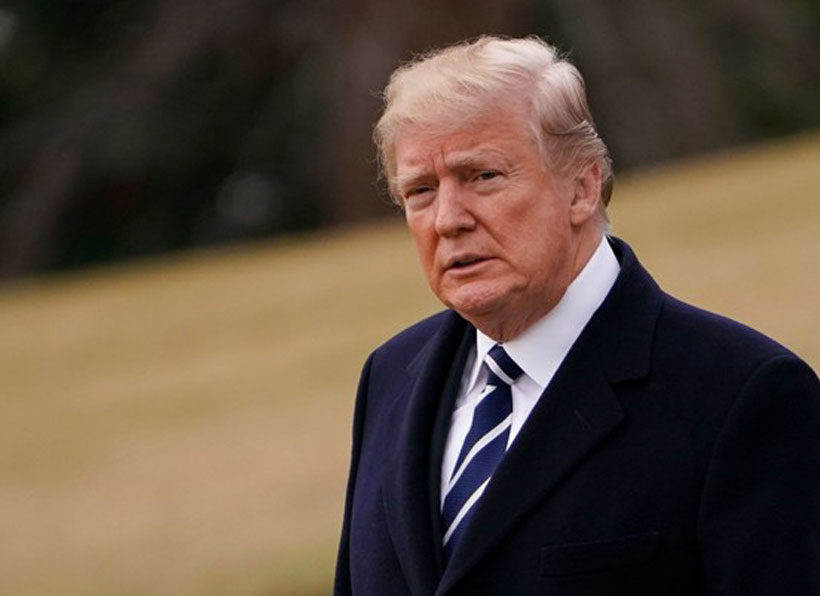 If Donald J. Trump wanted a historic presidency, he certainly seems to have achieved it — he is now the only president to have been impeached twice.
According to the rules, the House impeaches followed by a trial in the Senate. There is precedent for the trial to continue even when the office holder has left office. Should that trial result in conviction, it prevents him from seeking any future elected office. Conviction is unlikely, however, as it requires a vote of two-thirds of the members present.
It has been reported that Trump wanted to lead the crowd in the march to the Capitol, but was dissuaded from doing so by the Secret Service who considered it much too dangerous and could not guarantee his safety.
Various sources attest that Trump's mind is focused on pardons including himself and his family members. Whether it is legal for him to pardon himself appears to be an unresolved question. But then Trump enjoys pushing the boundaries of tolerated behavior while his businesses skirt legal limits.
He appears to have been greatly upset with his longtime faithful vice-president after a conversation early on the day of the riot. As reported by The New York Times, he wanted Mike Pence to overturn the vote instead of simply certifying it as is usual. The certification is of course a formality after the state votes already certified by the governors have been reported. Pence is reputed to have said he did not have the power to do so. Since then Trump has called Vice President Pence a "pussy" and expressed great disappointment in him although there are reports now that fences have been mended.
Trump's response to the mob attacking the Capitol has also infuriated many, including lawmakers who cowered in the House chamber fearful for their lives. Instead of holding an immediate press conference calling on the attackers to stop, Trump responded through a recorded message eight hours later. He called on his supporters to go home but again repeated his claims of a fraudulent election.
Aside from headlining the US as the laughingstock among democracies across the world, the fall-out includes a greater security risk for politicians. Thus the rehearsal for Biden's inauguration scheduled for Sunday has been postponed raising questions about the inauguration itself on January 20th.
Worse, the Trump White House appears to be disintegrating as coordination diminishes and people go their own way. Secretary of State Pompeo has unilaterally removed the curbs on meeting Taiwanese officials put in place originally to mollify China. If it angers China further, it only exacerbates Biden's difficulties in restoring fractured relationships.
Trump is causing havoc as he prepares to leave the White House. He seems unable to face losing an election and departing with grace. At the same time, we have to be grateful to him for one major policy shift. He has tried to pull the country out of its wars and has not started a new one. He has even attempted the complicated undertaking of peace in Afghanistan, given the numerous actors involved. We can only hope Biden learned enough from the Obama-Biden administration's disastrous surge to be able to follow the same path.
Flames of Globalization in the Temple of Democracy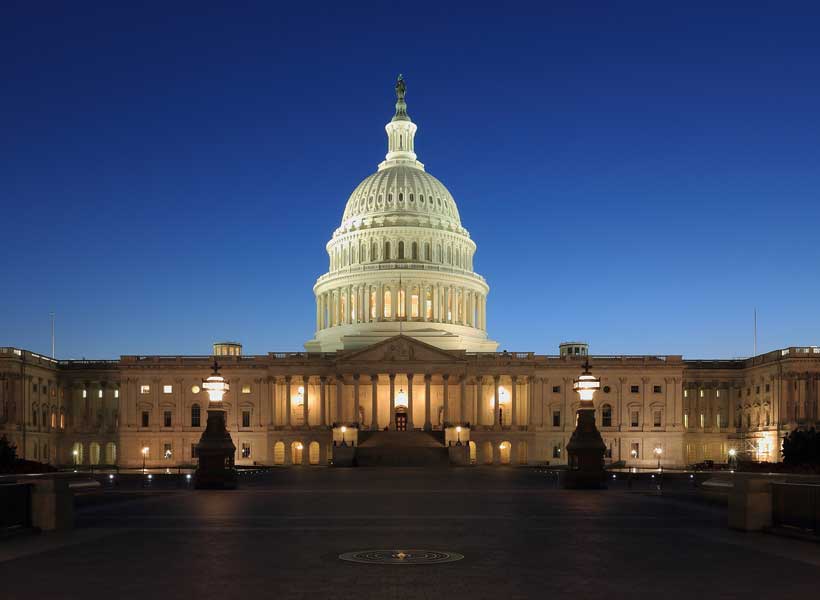 Authors: Alex Viryasov and Hunter Cawood
On the eve of Orthodox Christmas, an angry mob stormed the "temple of democracy" on Capitol Hill. It's hard to imagine that such a feat could be deemed possible. The American Parliament resembles an impregnable fortress, girdled by a litany of security checks and metal detectors at every conceivable point of entry. And yet, supporters of Donald Trump somehow found a way.
In the liberal media, there has been an effort to portray them as internal terrorists. President-elect Joe Biden called his fellow citizens who did not vote for him "a raging mob." The current president, addressing his supporters, calls to avoid violence: "We love you. You are special. I can feel your pain. Go home."
That said, what will we see when we look into the faces of these protesters? A blend of anger and outrage. But what is behind that indignation? Perhaps it's pain and frustration. These are the people who elected Trump president in 2016. He promised to save their jobs, to stand up for them in the face of multinational corporations. He appealed to their patriotism, promised to make America great again. Arguably, Donald Trump has challenged the giant we call globalization.
Today, the United States is experiencing a crisis like no other. American society hasn't been this deeply divided since the Vietnam War. The class struggle has only escalated. America's heartland with its legions of blue-collar workers is now rebelling against the power of corporate and financial elites. While Wall Street bankers or Silicon Valley programmers fly from New York to London on private jets, an Alabama farmer is filling up his old red pickup truck with his last Abraham Lincoln.
The New York banker has no empathy for the poor residing in the southern states, nothing in common with the coal miners of West Virginia. He invests in the economies of China and India, while his savings sit quietly in Swiss banks. In spirit, he is closer not to his compatriots, but to fellow brokers and bankers from London and Brussels. This profiteer is no longer an American. He is a representative of the global elite.
In the 2020 elections, the globalists took revenge. And yet, more than 70 million Americans still voted for Trump. That represents half of the voting population and more votes than any other Republican has ever received. A staggering majority of them believe that they have been deceived and that Democrats have allegedly rigged this election.
Democrats, meanwhile, are launching another impeachment procedure against the 45th president based on a belief that it has been Donald Trump himself who has provoked this spiral of violence. Indeed, there is merit to this. The protesters proceeded from the White House to storm Congress, after Trump urged them on with his words, "We will never give up, we will never concede."
As a result, blood was shed in the temple of American democracy. The last time the Capital was captured happened in 1814 when British troops breached it. However, this latest episode, unlike the last, cannot be called a foreign invasion. This time Washington was stormed by protestors waving American flags.
Nonetheless, it is not an exaggeration to say that the poor and downtrodden laborers of America's Rust Belt currently feel like foreigners in their own country. The United States is not unique in this sense. The poor and downtrodden represent a significant part of the electorate in nearly every country that has been affected by globalization. As a result, a wave of populism is sweeping democratic countries. Politicians around the world are appealing to a sense of national identity. Is it possible to understand the frustrated feelings of people who have failed to integrate into the new global economic order? Absolutely. It's not too dissimilar from the grief felt by a seamstress who was left without work upon the invention of the sewing machine.
Is it worth trying to resist globalization as did the Luddites of the 19th century, who fought tooth and nail to reverse the inevitability of the industrial revolution? The jury is still out.
The world is becoming more complex and stratified. Economic and political interdependence between countries is growing each and every day. In this sense, globalization is progress and progress is but an irreversible process.
Yet, like the inhumane capitalism of the 19th century so vividly described in Dickens' novels, globalization carries many hidden threats. We must recognize and address these threats. The emphasis should be on the person, his dignity, needs, and requirements. Global elites in the pursuit of power and superprofits will continue to drive forward the process of globalization. Our task is not to stop or slow them down, but to correct global megatrends so that the flywheel of time does not grind ordinary people to the ground or simply throw nation-states to the sidelines of history.