More growth and jobs: €500 million in EU funding available for clean energy infrastructure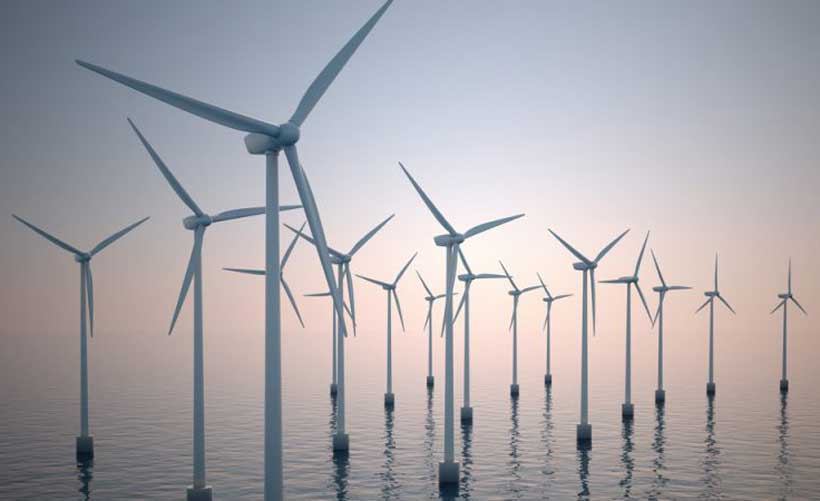 The European Commission is releasing today €500 million of funding for cross-border energy infrastructure. The projects will strengthen the EU's internal energy market, enhance security of energy supply, and help provide clean, sustainable energy for Europe.  The 2018-2 CEF Energy call for proposals (CEF-Energy-2018-2) under the Connecting Europe Facility (CEF-Energy) will be open until 11 October 2018.
Proposed projects, which can be either studies or construction works, will be evaluated against several criteria. These include their state of maturity, their cross-border dimension, and to what extent they will remove bottlenecks to energy flow and end energy isolation of EU countries. To be eligible to apply for CEF funding, projects must be designated Projects of Common Interest (PCIs). PCIs are considered essential for completing the EU's internal energy market, and are required to have a significant impact on at least two EU countries. The third PCI list, which entered into force in April 2018, has an increased focus on electricity projects, with 110 projects out of 173 financing electricity transmission and smart grids. 53 projects support gas and six are in oil transportation. For the first time there are also four projects in the area of cross-border carbon dioxide transportation.
The CEF-Energy provides EU funding for energy infrastructure projects that increase competitiveness, enhance the EU's security of energy supply, contribute to sustainable development and protection of the environment, as well as promotion of safe, secure (including cybersecurity) and efficient network operation. It is making available a total of €5.35 billion for energy projects in the period 2014-2020.
Recent crucial examples of CEF-Energy grants are: the construction of the Biscay Gulf France-Spain interconnection (at €578 million, the largest CEF-Energy grant ever awarded); the support for the Balticconnector project, which will establish a physical interconnection between the Finnish and Estonian gas transmission systems; and the grant for the SINCRO GRID project, which will help the Slovenian and Croatian transmission and distribution grid.
Projects submitted in response to this call will be evaluated in November and December 2018, and the results will be communicated in early 2019.
EU Cohesion policy: Commission announces the winners of the REGIOSTARS Awards 2021
Today, the European Commission has announced the winners of the 2021 edition of the REGIOSTARS Awards that reward the best Cohesion policy projects in the whole EU. This year's REGIOSTARS competition received a record 214 applications and 14,156 people voted in the public choice's category.
Commissioner for Cohesion and Reforms, Elisa Ferreira, commented: "My warm congratulations to the 10 winners of the EU Cohesion policy projects of 2021. They are role models for everyone who wishes to better the life of people with the use of EU funds. I hope they will inspire many others across the continent. For sure, with REGIOSTARS we have learnt that excellence and innovation are everywhere in Europe. You just need to look for them and highlight them as they deserve. We will keep looking for them and we will keep supporting them."
The awards cover five categories and a public choice prize:
For 'SMART Europe: Increasing the competitiveness of local businesses in a digital world' (1st category) the award went to Integration 3D metal printing from Belgium. The project supports the implementation of the 3D metal printing technology in small and medium-sized companies (SMEs) through a very innovative integrated approach to knowledge and technology. The idea is easily transferable to other contexts with industrial tradition.
For 'GREEN Europe: Green and resilient communities in urban and rural setting' (2nd category) the award was given to ICCARUS (Gent knapt op) for providing a unique housing renovation financial scheme for 100 vulnerable homeowners in Ghent, Belgium. This project has a strong social component and is easily transferable, both to other places, including to less developed regions, and other sectors.
The award for 'FAIR Europe: Fostering inclusion and anti-discrimination' (3rd category) went to TREE – Training for integrating Refugees in the Euregion, which facilitates the integration of refugees through the development of a needs-based training programme for practitioners working with refugees and migrants, and a qualification programme for social interpreters. The winners are from the Netherlands, Germany, and Belgium.
Travelling Solidary Cannery received the award in the 4th category, 'URBAN Europe: Promoting green, sustainable and circular food systems in functional urban areas'. The project provides the disadvantaged access to healthy and fair food at affordable prices all year round. At the same time, it develops a new range of professions centred on the production, valorisation, logistics and marketing of local products, but also of unsold products from supermarkets or surplus harvests. The winner is from Belgium.
Under the topic of the year: 'Enhancing green mobility in the regions – European Year of Rail 2021' (5th category) the winner is North-West Multimodal Transport Hub from the United Kingdom and Ireland. This project provides an increased rail capacity, a strong balance of services for cycling, public transport and active travel users in Londonderry and an encouraging modal shift from car to public transport.
Finally, the 'Public Choice Award' goes to BEGIN, a project that unites cities, citizens, and stakeholders through the co-creation of blue and green infrastructure projects in 10 EU cities in the Netherlands, the United Kingdom, Sweden, Belgium, Norway and Germany. The project aims at reducing flood risk by up to 30% and improving livability. Other public favorites were Balkan Road (under the 1st category), Baltazar (3rd category), Digital Farming Specialist (4th category) and Transporte A Pedido (5th category).
Background
The REGIOSTARS Awards are the yearly competition organised by the Commission since 2008: it has become Europe's label of excellence for EU-funded projects under Cohesion policy that demonstrate innovative and inclusive approaches to regional development.
Each year, hundreds of projects compete in five categories: 'Smart Europe', 'Green Europe', 'Fair Europe', 'Urban Europe', and the topic of the year. The public can participate by voting for their favourite project among all finalists for the public choice award.
By bringing about solutions to common challenges and tapping into the biggest opportunities, the REGIOSTARS have inspired regions to deliver evermore-impactful EU Cohesion policy.
This Is How They Tell Me the World Ends: Ines Lee and Eileen Tipoe win the Bracken Bower Prize 2021
The Financial Times and McKinsey & Company today announce that Nicole Perlroth is the winner of the 2021 Business Book of the Year Award for This Is How They Tell Me the World Ends: The Cyberweapons Arms Race, published by Bloomsbury Publishing (UK), Bloomsbury (US), an analysis of the threat posed by the arms race between cyber criminals, spies and hackers fighting to infiltrate essential computer systems.

The Award recognises a work which provides the 'most compelling and enjoyable insight into modern business issues'. It was awarded today to Nicole Perlroth at a ceremony at the National Gallery in London, co-hosted by Roula Khalaf, Editor of the Financial Times and chair of the panel of judges, and Magnus Tyreman, Managing Partner Europe, McKinsey & Company. The keynote speaker at the event was Tony Danker, Director-General, CBI.

This Is How They Tell Me the World Ends saw off strong competition from a shortlist of titles with subjects including climate change, racism, cyberweapons, meritocracies and risks to a sustainable and inclusive future. They will receive a prize of £30,000, with £10,000 going to each of the five runners-up.

Roula Khalaf, Editor, Financial Times said, "Nicole Perlroth has done something that hasn't been done before: going this deep into the mysterious world of hackers. Cyber security isn't featuring highly enough on CEOs' agenda. I hope this award will prompt them to read this book and pay attention."

Magnus Tyreman, Managing Partner Europe, McKinsey & Company, said: "Nicole Perlroth has written a book that is more than just a timely wake-up call to the fact that the world has largely ignored the realities and profound implications of the arms race between hackers, cybercriminals and businesses and national governments. It is an alarming book, one in which the author makes a compelling, granular and matter-of-fact case for how vulnerable global computer systems have become, and makes an urgent plea for specific and systematic action."

World Bank Supports Croatia in Transforming Its Primary Education
The World Bank Board of Directors today approved a loan to the Republic of Croatia in the amount of EUR25 million ($28.9 million equivalent) for a project to improve the learning environment in selected primary schools.
The Croatia: Towards Sustainable, Equitable and Efficient Education Project (SEE Education) will support the Ministry of Science and Education's (MSE) introduction of the Whole Day School (WDS) system in selected schools, which is designed to improve student learning outcomes, particularly among disadvantaged students, through increased instructional hours and improved teacher training and school infrastructure. Since school days will be better aligned with common working hours, young mothers and fathers, of children attending WDS will find it easier to participate in the labor market and thereby increase their earnings. The project will also strengthen the capacity of MSE to scale up the WDS system at the national level and to implement other needed sector reforms.
Croatia has committed to a set of sweeping reforms, outlined in the National Recovery and Resilience Plan (NRRP) 2021-2026, to modernize and improve the education system and respond to the learning challenges which have been further exacerbated by the COVID-19 pandemic and the two large earthquakes that struck Croatia in 2020.
"We are so pleased to partner with Croatia in this vital effort that will ultimately bring benefits to the whole Croatian society through better learning outcomes, higher labor force participation and increased productivity," said Jehan Arulpragasam, World Bank Country Manager for Croatia and Slovenia. "The SEE project comes at a critical stage of the transformation of Croatia's education system and will substantially improve educational opportunities for current and future generations of children, including those from disadvantaged backgrounds and vulnerable groups."
The proposed project will support a systemic transformation of Croatia's basic education sector. It will initially help to implement the WDS reform in 50 demonstration schools by providing both technical assistance and the needed infrastructure. The capacity built as a result of these efforts will help authorities to introduce the WDS model at the national level. The direct beneficiaries of the project will include approximately 32,500 students, their parents and teaching and administrative staff.
The project will also support the design of new infrastructure standards for Croatian schools, incorporating seismic resilience into building upgrades, and encompassing best practice OECD-EU climate, environment, and energy-efficiency standards, contributing to the European Green Deal agenda.
The World Bank has been a partner to Croatia for over 27 years. During this period, the Bank has supported more than 50 projects, worth almost US$5 billion, produced numerous studies, and provided technical assistance to help strengthen institutions and support the design of policies and strategies. The Bank's current program focuses on mitigating the economic and social impact of COVID-19, post-earthquake reconstruction, transport, justice, innovation, business environment, land administration, science and technology, and economic development of the Pannonian region.