Islamic Development Bank Unveils New Brand
Today, for the first time in its four-decade of development intervention, the Islamic Development Bank (IsDB) unveils a new brand identity that reflects its modern values, strategic direction and relationship with its 57-member countries.
The Islamic Development Bank, one of the world's largest Multilateral Development Banks, has beenundergoing significant strategic reform in the last year, led by the Bank's new President, H.E. Dr Bandar Hajjar, formerly KSA Minister of Hajj.
As development enters a new era, Dr. Hajjar is reimagining the traditional role of a development bank, making the organisation more globally facing, placing partnerships, technology and innovation, and global engagement at the heart of his modernising programme.
The new brand identity maintains the core elements of the IsDB's heritage while signalling modernity, independence and transparency, future proofing the bank's identity and evolving it for an international audience.
H.E. Dr Bandar Hajjar, President of the Islamic Development Bank explained the momentous decision:"The Islamic Development Bank has been a symbol of trust, credibility, strength and stability for over 44 years, with a proud heritage of providing resources, fighting poverty and restoring dignity in our member countries. As we build on the successes of the past, we must also look to the future. I believe that this new brand identity is one of a world class institution – tackling the challenges of today's modern world."
The IsDB's mission, as it enters its next stage of growth, includes equipping people to drive their own economic and social progress at scale; putting the necessary infrastructure in place to enablethem to fulfil their potential; building collaborativepartnerships between public and private sectors; and championing the latest science, technology and innovation led solutions to the UN Sustainable Development Goals.
Dr Hayat Sindi, Scientific Advisor to the President and General Supervisor of Communications and External Relations for the Islamic Development Bank, said: "This is a significant moment in our organisation's history. It is a new identity for the next generation of the IsDB, putting our vision at the heart of our brand, harnessing the achievements of our past, as we build towards the future."
New Programme Aims to Improve Infrastructure Procurement Capacity in Africa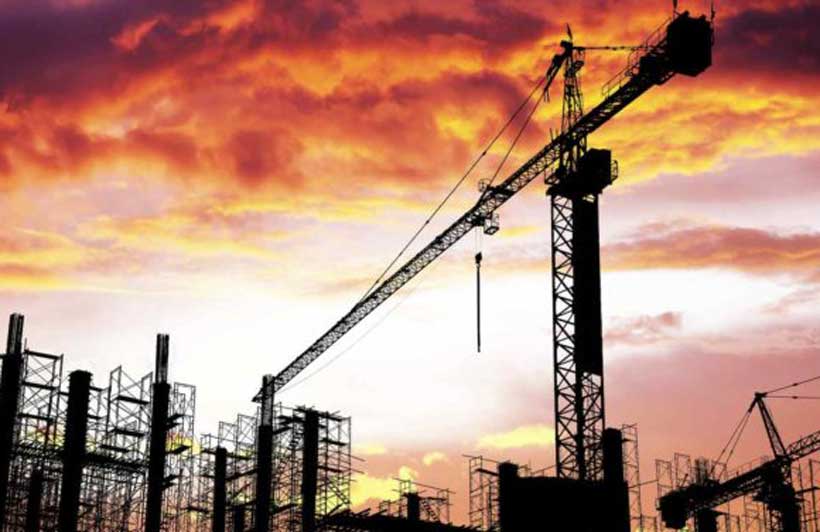 The Africa Infrastructure Fellowship Programme (AIFP) was today announced by Jean-Baptiste Lemoyne, Minister of State attached to France's Minister for Europe and Foreign Affairs.
The World Economic Forum, the Global Infrastructure Hub and the private investment firm Meridiam have partnered to create the Africa Infrastructure Fellowship Programme (AIFP), an initiative to help African governments strengthen internal procurement capability by training and retaining key officials in procurement agencies, with the aim of attracting greater private-sector investment to Africa.
The components of the programme will be tailored to the needs of each country but, at its core, the AIFP will be made up of the following elements:
Three-day introduction to infrastructure procurement and networking with peers (provided by GI Hub)
Tutoring and examination through the Multilateral Development Banks' Private Public Partnerships certification course
Two-week intensive course in infrastructure procurement (provided by selected universities)
Two-month placement in a private-sector company's infrastructure team
Ongoing support for 12 months following the programme, including twice-yearly AIFP-related events hosted by the GI Hub
"It is important to emphasize that this project is in line with the mission of the Forum, to improve the state of the world. It is necessary to highlight the importance of jointly solving the challenges that surround the development of infrastructure at the global level," said Denise Burnet, Head of Event Management and Member of the Executive Committee at the World Economic Forum.
Chris Heathcote, Chief Executive Officer of the Global Infrastructure Hub, said that, despite ongoing efforts, attracting private-sector investment into Africa remains a major challenge, and is a barrier to achieving the UN Sustainable Development Goals.
"In order to meet the UN SDGs and the demands of accelerating economic and population growth in the African continent, we forecast that these countries will need to spend $7.6 trillion to 2040. Our analysis forecasts that the continent will invest $4.3 trillion based on current trends, exposing an investment gap of $3.3 trillion, or 43%. Investors will only invest in countries where market conditions are favourable, and it's our goal through this initiative to assist in creating an environment that is conducive to private-sector investment in infrastructure," said Heathcote.
Thierry Déau, Chief Executive Officer of Meridiam, added: "As long-term investors, we are convinced that key success factors to projects rely on excellent synergies between the private and public sector. We chose to accompany the AIFP initiative, convinced that this agile organization based on strong commitments of stakeholders is the perfect tool to accelerate the deployment of sustainable infrastructure in Africa."
Africa has the highest population growth globally, and a number of its countries rank highly in terms of economic growth; and yet these countries also have the lowest growth in infrastructure stock.
The AIFP will be a six-month capability-building programme that will give participants a robust understanding of procurement, governance and the role of the private sector in infrastructure projects. The programme will provide participants with a mix of theoretical and practical training, opportunities to work within major private-sector companies, and lead to the establishment of a strong network of infrastructure practitioners across Africa.
How ICT is transforming and making our societies more resilient
Together with the International Telecommunication Union (ITU) and other partners, the United Nations Industrial Development Organization (UNIDO) has organized a side event at the UN High-level Political Forum on Sustainable Development (HLPF) to explore how information and communication technology (ICT) is transforming and making our societies more resilient.
The HLPF, which runs through to 18 July, brings together more than a thousand government, business and civil society leaders. The Forum, which meets annually under the auspices of ECOSOC, is a platform for the exchange of experiences in the implementation of the Sustainable Development Goals (SDGs), identifying gaps and lessons learned.
A selected multi-stakeholder panel at the side event, "ICT enabling the transformation towards sustainable and resilient societies", included government, business and the UN. Participants discussed how digital technologies are improving productivity and competitiveness, pointing out that recent studies confirm that digitalization has immense potential that could deliver around $100 trillion in value to business and society over the next decade. It was also noted that digital solutions have the potential to enhance resource optimization and efficiency in water and energy consumption.
Providing a UN perspective, UNIDO's Takeshi Nagasawa said, "The sustainable energy transition and Industry 4.0 share important characteristics that can be interconnected to pursue a sustainable energy transition. Such integrated approaches could be guided by the SDGs, which provide important target setting for energy, climate change and industry," adding that UNIDO has "the capability and relevant portfolio to foster Industry 4.0 across all stages of industrial development."
Climate action: Organic waste as fuel for a circular economy
The Secretariats of the United Nations Framework Convention on Climate Change (UNFCCC) and the United Nations Industrial Development Organization (UNIDO) have organized a workshop as part of the Regional Technical Expert Meetings on Mitigation (TEMs-M) and the Marrakech Partnership for Global Climate Action. It was held during the Asia-Pacific Climate Week, taking place between 10 and 13 July in Singapore. The session on "Enabling waste-to-energy, industrial waste reuse and prevention solutions to achieve circular economy and boost climate action" brought together members of civil society, UN agencies and financial institutions.
The workshop presented waste-to-energy, in particular the use of organic agricultural waste as a source of fuel, as an integral part of achieving the circular economy and its associated social and environmental benefits. The circular economy transforms the currently prevailing linear model of 'take-make-use-dispose' into one based on closed cycles, ultimately powered by renewables.
Rene van Berkel, UNIDO Representative in India, said, "The circular economy is not to be constrained to a recycling economy, but is one that firstly, maximizes use of renewables; secondly, minimizes resource use for products and services; and thirdly, perpetually recycles and recovers residual wastes."
Three case studies were presented and served as a basis for discussion. Brahmanand Mohanty, an independent energy and resource management expert, spoke about technical insights into aspects of waste-to-energy projects in Lao, Thailand and Cambodia. Abhishek Bansal, Head of Sustainability for Arvind Limited, talked about the private sector focusing on enhancing sustainability and promoting the idea of a circular economy across key inputs such as cotton, energy, water and chemicals. And Solomone Fifita, Manager of the Pacific Centre for Renewable Energy and Energy Efficiency, presented on the circular economy concept, with a focus on waste-to-energy technologies through a policy/institutional perspective.
"Using waste as an alternative fuel is a key enabler for the circular economy, and practical solutions are already practiced in different sectors, for example, as alternative fuels in cement-making, and the production of biodiesel from spent cooking oils and of biogas from effluents," van Berkel said. "It is time to scale up and speed up these solutions as a practical way to deliver on commitments in the Paris climate agreement."
The Technical Expert Meetings on Mitigation (TEMs-M) facilitate the identification of policy options, practices and technologies with high mitigation potential. They bring interested parties together to examine in-depth opportunities to promote the implementation of and support for climate action. This event builds on a meeting held earlier this year.