India-UN fund gets 22 development projects off the ground in first year
An India-United Nations fund aimed at supporting sustainable development for low-income nations marked its first anniversary on Friday, with 22 projects having already been approved in 25 partner countries.
"The Fund's focus on supporting people in least developed countries, small island developing States and landlocked developing States reflects our ambition to reach those that are left furthest behind and to reach them first," said UN Secretary-General António Guterres, in his remarks to an event marking the first anniversary of the India-UN Development Partnership Fund.
Managed by the UN Office for South-South Cooperation, the Fund seeks to assist projects for the implementation of the Sustainable Development Goals (SDGs) in partner countries.
South-South cooperation in the UN context refers to the exchange of resources, technology, and knowledge between developing countries. India has committed $100 million to the Fund over the next decade.
Mr. Guterres said that even before the SGDs were crystallized, "India's own development efforts and vision reflected many of the same priorities and aspirations."
"India is, for all of us, a very important inspiration," he said.

The projects approved by the Fund so far include a climate early-warning system being implemented in seven Pacific island countries, and governance projects in eSwatini, formerly known as Swaziland, and Uruguay.
But the UN chief stressed, however, that South-South cooperation should not be seen as an instrument to replace North-South cooperation, between developed and developing nations.
"South-South cooperation must be a stimulus for an intensified North-South cooperation," he said.
'Bodyright' campaign launched, to end rise in gender-based violence online
Corporate logos and Intellectual Property (IP) receive "greater protection online than we do as human beings", the UN's women's health agency that works to end gender-based violence, UNFPA, said on Thursday, launching a new bodyright campaign to help shield bodies and minds from cyber violence.
"It's time for technology companies and policymakers to take digital violence seriously", said UNFPA Executive Director Natalia Kanem -"right now".
The bodyright campaign highlights that corporate logos and copyrighted IP are more highly valued and better protected online than images of human bodies, which are often uploaded to the Internet without consent, and used maliciously.
The ⓑ symbol – which can be added to any image directly via Instagram stories using stickers, or by downloading it from the webpage – aims to hold policymakers, companies, and individuals to account while simultaneously driving the message that women, girls, racial and ethnic minorities, the LGBTQ+ community, and other marginalized groups are valued and will not be violated online.
The new frontier
Relentless, borderless and often anonymous, Dr. Kanem called the online world "the new frontier for gender-based violence".
And the reality is that people do not own their bodies online.
From cyberstalking and hate speech, to so-called doxxing (publishing private or identifying information about an individual) and the non-consensual use of images and video, such as deepfakes (whereby a person in an existing image is replaced with someone else's) – online violence is rife. 
Many countries lack laws which make online violence illegal, leaving anyone trying to remove exploitative images of themselves with few legal rights, and a long process for those who try to enforce those rights which do exist.
Human rights infringement
When someone infringes on music or film copyright, digital platforms remove the content immediately.
Governments have passed laws making copyright infringement illegal and digital platforms have devised ways to identify and prevent unauthorized use of copyrighted material.
These same protections and repercussions must also extend to individuals and their photos, says UNFPA. 
The bodyright campaign
From London and of Ghanaian and Nigerian heritage, award winning poet and spoken-word artist Rakaya Fetuga, has authored and performed poetry for the campaign that communicates the impact of online violence and the novel concept of bodyright.
And to advocate for action from Governments, policymakers, tech companies and social media platforms, UNFPA has launched a Global Citizen-hosted petition, that demands tangible action to end digital violence and abuse.
16 Days of Activism
The bodyright initiative is part of the wider 16 Days of Activism against Violence Against Women campaign, which runs until 10 December. 
UNFPA has also launched "The Virtual Is Real" website, which features stories of victims and survivors of digital violence from around the world, alongside innovative work done by UNFPA to address this human rights violation.
According to the Economist Intelligence Unit, 85 per cent of women with access to the internet reported witnessing online violence against other women, and 38 per cent have experienced it personally.
Moreover, some 65 per cent of women surveyed have experienced cyber-harassment, hate speech and defamation, while 57 per cent have experienced video and image-based abuse and 'astroturfing', where damaging content is shared concurrently across platforms.
GCC returns to growth amid high oil prices and strong responses to COVID-19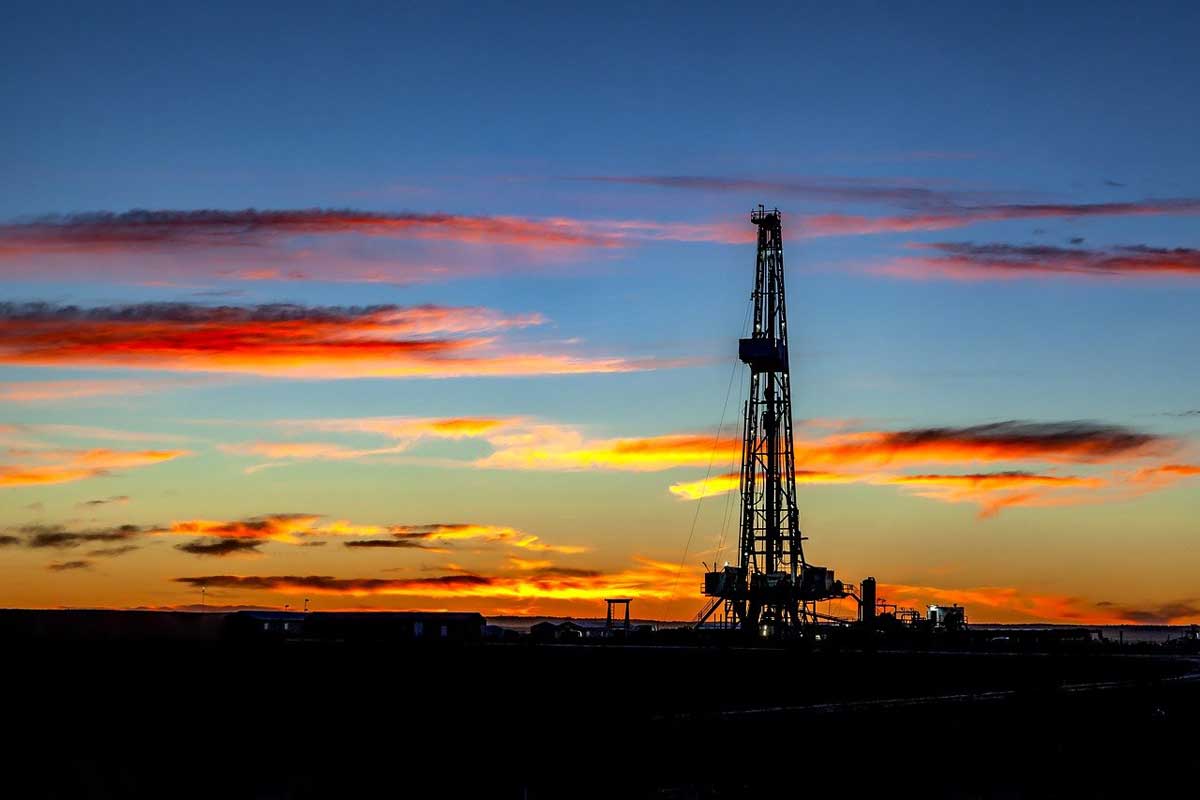 Gulf Cooperation Council (GCC) economies are expected to return to an aggregate growth rate of 2.6% in 2021, according to the latest issue of the World Bank Gulf Economic Update (GEU), "Seizing the Opportunity for a Sustainable Recovery." The six-member GCC is composed of the United Arab Emirates, Saudi Arabia, Qatar, Oman, Kuwait, and Bahrain.
Their robust recovery, which is due to stronger oil prices and the growth of non-oil sectors, will accelerate into 2022 as OPEC+-mandated oil production cuts are phased out and higher oil prices improve business sentiment and attract additional investment. These favorable oil market conditions have shrunk fiscal and external imbalances as export earnings recover. However, the outlook in the medium-term is subject to risks from slower global recovery, renewed coronavirus outbreaks, and oil sector volatility.
The World Bank's latest GEU report focuses on addressing the wage bill in the GCC—the amount of government spending devoted to the salaries and benefits of state employees. Well-paid, public sector jobs are part of the region's social contract, as well the free health care, education, social security benefits, and subsidized housing and utilities which citizens are often also offered.
"With high population growth and limited options in the private sector, the wage bill has become unsustainable in some GCC countries, as it is a large part of government spending and of the economy overall," said Issam Abousleiman, World Bank Regional Director for the GCC. "Given their improved fiscal situation, this is an opportune time for GCC governments to accelerate their reforms agenda and reach the goals they set for themselves."
According to the report, the average GCC wage bill over the past two decades has exceeded the Organisation for Economic Co-operation and Development (OECD) average, except in Qatar and the UAE. Many GCC countries have public sectors that are well within OECD norms size-wise, in terms of the numbers of employees. However, public servants are paid a wage premium of between 50–100%, which results in a high wage bill relative to the countries' total spending and GDP.
Despite the oil price crash, spending on the wage bill and the numbers of people employed in the public sector have both risen inexorably upwards. Kuwait's 2022 budget allocated KWD 12.6bn (about US$42bn) for salaries and benefits, or 55% of its total expenditure. Other countries in the GCC are in a similar position: Oman's wage bill has doubled in the past decade despite efforts to cap its growth. Saudi Arabia's allowances for civil servants rose from SAR 44bn in 2016 to SAR 148bn in 2019 and now form more than a third of the government's total wage bill.
These high wage bills are adding excessive pressure to GCC budgets, especially in countries with fewer resources and limited fiscal buffers. In consequence, most are either introducing or expanding their tax bases, trimming back benefits, and exploring early retirement options for some staff. Rather than providing a prescriptive solution in their report, World Bank economists highlight some of the options adopted by other countries and suggest GCC countries reach consensus among stakeholders before moving forward.
New Project to Support the Emergence of a Digital Economy in Djibouti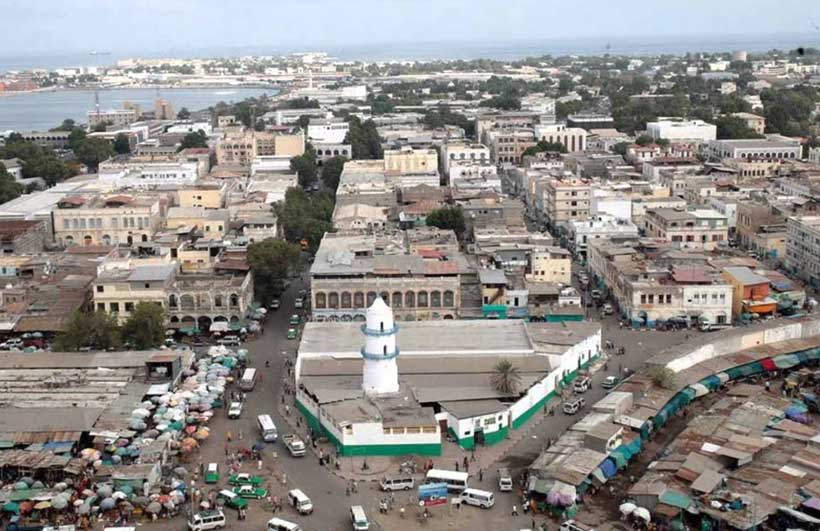 The World Bank today approved a US$10 million credit from the International Development Association (IDA), the World Bank's program for the poorest countries, in support of Djibouti's efforts to accelerate the digital transformation and build a more inclusive digital economy.
While Djibouti has made significant inroads in becoming a digital hub in regional connectivity and data markets, many Djiboutians do not fully benefit from the country's connectivity infrastructure. The new Digital Foundations Project aims to ensure that more citizens and businesses have access to quality and affordable internet by developing an enabling environment for the gradual introduction of competition and private-sector investment in information and communication technology (ICT), and by fostering the uptake of digital skills and services. The project is aligned with the new Country Partnership Framework and Djibouti's Vision 2035, which recognize the role of ICT in economic growth.
"Accelerating digital transformation in Djibouti is an urgent necessity for post-COVID-19 recovery," said Ilyas Moussa Dawaleh, Djibouti's Minister of Economy and Finance in charge of Industry. "Stimulating economic growth, innovation and job creation through technology is an opportunity that will benefit present and future generations."
The new financing will strengthen the capacity of the public sector, specifically the Ministry of Communication, with responsibility for Posts and Telecommunications, the Delegate Ministry in charge of Digital Economy and Innovation and the Multi-sectoral Regulatory Authority of Djibouti, to promote digital economy and market competition. It will provide support to micro, small and medium enterprises (MSMEs), while boosting Djibouti's resilience to external shocks, including disaster response and climate monitoring.
"COVID-19 has highlighted the importance of digital technologies," said Boubacar-Sid Barry, World Bank Resident Representative in Djibouti. "With this new project, the Bank supports Djibouti in its efforts to address vulnerabilities and create a favorable environment for the development of an inclusive and safe digital economy."
The project will also support the development of digital skills programs for entrepreneurs and the integration of basic digital skills into school and university curricula. It is anticipated that the project will benefit all segments of Djibouti's economy and society, including the public and private sectors, women, youth and underserved rural populations. Citizen engagement will be an essential component of the program.
According to Eric Dunand and Tim Kelly, co-Task Team Leaders, "The project will help Djibouti to harness its digital potential. A high-performing digital economy in Djibouti, based on a well-developed ICT sector, will have many benefits. Wider use of digital technologies will help the government improve service delivery, offer youth more job opportunities, and entrepreneurs, more business prospects in diversified economic sectors."
The World Bank's portfolio in Djibouti consists of 14 projects totaling US$258 million in financing from IDA. The portfolio is focused on education, health, social safety nets, energy, rural community development, urban poverty reduction, the modernization of public administration, governance, and private sector development with an emphasis on women and youth.