India-UN fund gets 22 development projects off the ground in first year
An India-United Nations fund aimed at supporting sustainable development for low-income nations marked its first anniversary on Friday, with 22 projects having already been approved in 25 partner countries.
"The Fund's focus on supporting people in least developed countries, small island developing States and landlocked developing States reflects our ambition to reach those that are left furthest behind and to reach them first," said UN Secretary-General António Guterres, in his remarks to an event marking the first anniversary of the India-UN Development Partnership Fund.
Managed by the UN Office for South-South Cooperation, the Fund seeks to assist projects for the implementation of the Sustainable Development Goals (SDGs) in partner countries.
South-South cooperation in the UN context refers to the exchange of resources, technology, and knowledge between developing countries. India has committed $100 million to the Fund over the next decade.
Mr. Guterres said that even before the SGDs were crystallized, "India's own development efforts and vision reflected many of the same priorities and aspirations."
"India is, for all of us, a very important inspiration," he said.

The projects approved by the Fund so far include a climate early-warning system being implemented in seven Pacific island countries, and governance projects in eSwatini, formerly known as Swaziland, and Uruguay.
But the UN chief stressed, however, that South-South cooperation should not be seen as an instrument to replace North-South cooperation, between developed and developing nations.
"South-South cooperation must be a stimulus for an intensified North-South cooperation," he said.
Montenegro on Course for Stronger Economic Recovery in 2021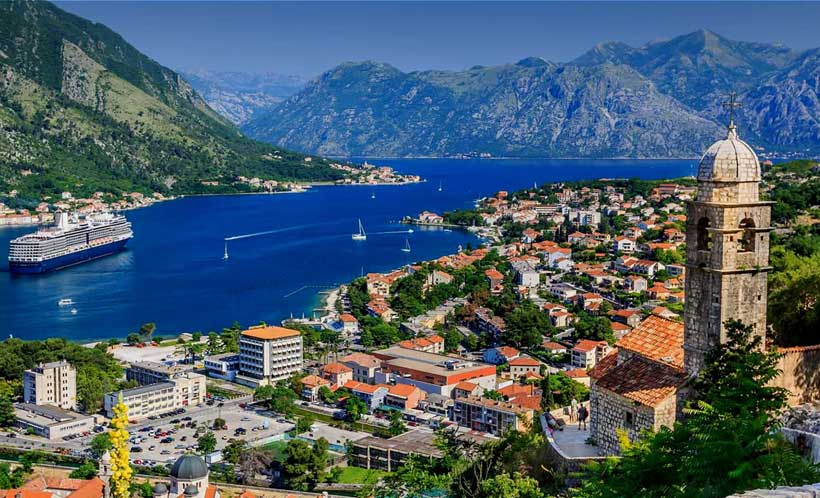 The Western Balkans region is rebounding from the COVID-19-induced recession of 2020, thanks to a faster-than-expected recovery in 2021, says the latest edition of the Western Balkans Regular Economic Report, Greening the Recovery.
The outlook for the region has improved significantly, with GDP growth now projected to reach 5.9 percent in 2021, after a 3.1 percent contraction in 2020. Growth in the region is projected at 4.1 percent in 2022 and 3.8 percent in 2023.
Driven by a rapid recovery in tourism, Montenegro's economy is projected to rebound strongly by an estimated 10.8 percent in 2021, the highest rate among the six Western Balkan countries. Strong peak summer season has supported a rebound in tourism revenues, which are likely to reach close to 75 percent of their 2019 levels, from 55 percent previously estimated.
The rebound of economic activity has boosted government revenues, which coupled with careful fiscal management have led to a reduction in fiscal deficit from 11 percent of GDP in 2020 to an estimated 4 percent in 2021. Maintaining fiscal prudence in the medium term will be critical, as uncertainties loom.
"The economic crisis brought on by the COVID-19 pandemic continues to be a source of uncertainty, but also presents an opportunity for Montenegro to ensure a resilient, inclusive, and green post-pandemic recovery," says Christopher Sheldon, World Bank Country Manager for Bosnia and Herzegovina and Montenegro. "The World Bank is committed to helping Montenegro implement reforms that can help ensure macroeconomic stability, create economic opportunities, and spur strong private-sector led growth".
The report finds that unemployment in Montenegro remains high as the recovery has not ignited the labor market yet, which limits the pace of resumed poverty reduction. Poverty is projected to decline slowly in 2021, but it remains higher than its 2019 level.
The poverty rate for the region is projected to resume its pre-pandemic downward trend and fall by around 1 percentage point to 20.3 percent, close to its 2019 level.
The regionwide recovery is due to strength in both domestic and external demand. A sharp rebound in domestic consumption and in travel across Europe helped boost remittances as well as tourism inflows during the 2021 peak summer season. A strong recovery in advanced economies also provided a boost to demand for the region's exports.
However, the recovery remains fragile. Early warning signals from the labor market call for close policy attention. Job losses from the recession and its aftermath have disproportionately affected women and youth, which may set back efforts to raise the region's perennially low rates of labor force participation. Youth unemployment rose to 37.7 percent in 2021, up 5.4 percentage points from June 2020, further worsening youth employment prospects.
"As the Western Balkans countries look to a post-pandemic future, their policy approach will need to focus on addressing key impediments to job creation and economic transformation, including green transition," said Linda Van Gelder, World Bank Country Director for the Western Balkans. "All six countries would benefit from reforms in the business environment, governance, and digitalization, which would contribute to growth and close the gap with EU countries."
The report also looks at the macro-fiscal challenges and drivers of greening the region's growth. The Western Balkans now find themselves at a key decision point regarding the impending green transition.
Global strides toward climate action are causing fundamental changes in society. Consumer and investor preferences are shifting, green technologies and new business models are disrupting more markets, and green policies are reshaping economic landscapes. As such, greening a country's economy is becoming a decisive factor in international competitiveness and the ability to attract international finance and investments.
The Western Balkans are no exception. Still characterized by a development model tilted toward familiar brown industries, moving toward a green growth pathway is far from easy, especially in the short term. Yet, the green transition offers significant opportunities for the Western Balkans – including closer integration into Euro-centric global value chains and access to significant EU resources to help fund a green transition.
Effectively managing this green transition, including the many policy tradeoffs, will need to be a core focus of policy attention for the Western Balkans in the years ahead.
UNESCO 'eDNA' initiative to 'unlock' knowledge for biodiversity protection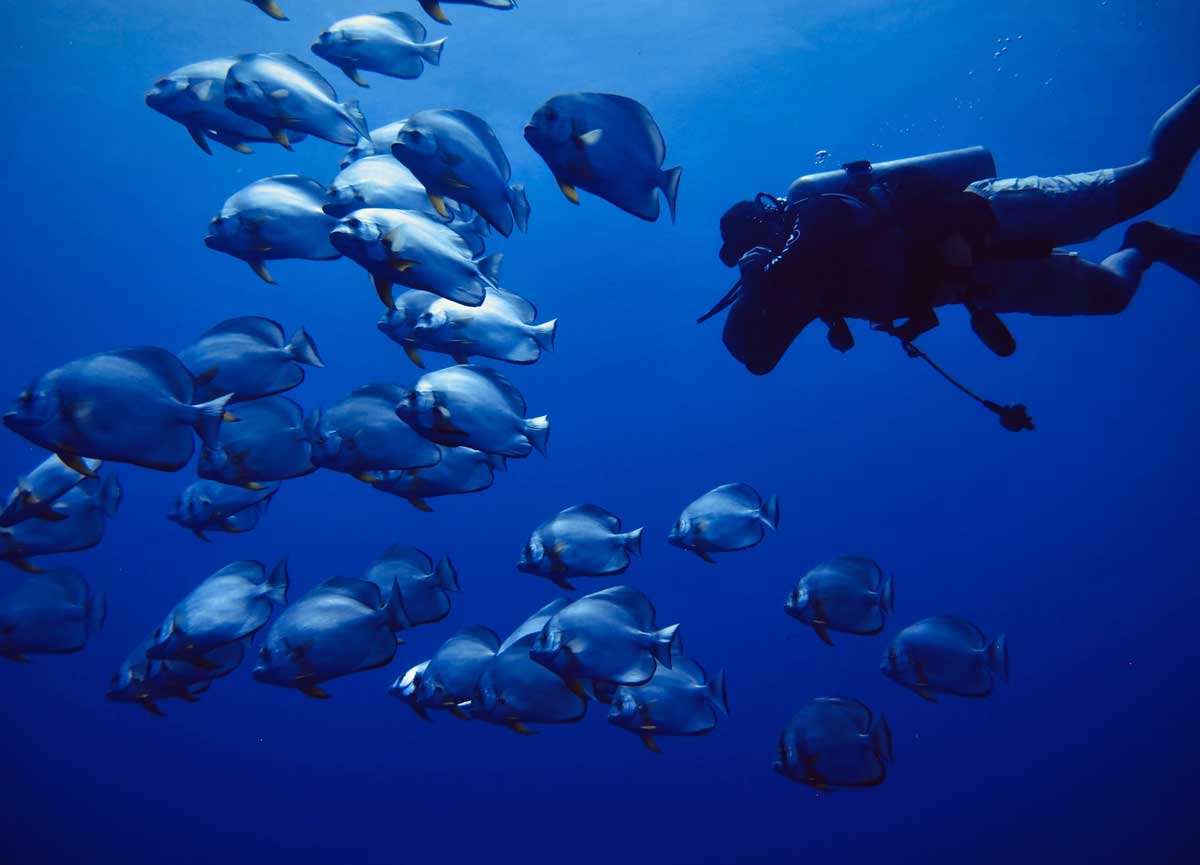 To understand the richness of biodiversity across World Heritage marine sites, the UN scientific organization launched on Monday a project to protect and preserve biodiversity, based on the study of environmental DNA – cellular material released from living things into their surroundings.
Launching the new programme, the UN Educational, Scientific and Cultural Organization (UNESCO) said that scientists and local residents would take samples of genetic material from fish waste, mucous membranes or cells, eDNA, to monitor species.
"Marine World Heritage sites play a critical role in protecting marine ecosystems of exceptional universal value and provide opportunities for the public to appreciate and preserve marine environments", reminded UNESCO Assistant Director-General for Culture, Ernesto Ottone Ramírez.
Species under threat
UNESCO said that the two-year initiative would help measure the vulnerability of marine biodiversity to climate change and its impact on the distribution and migration patterns of marine life across World Heritage sites.
The eDNA project, which involves collecting and analyzing samples from the environment – such as soil, water and air – rather than an individual organism, will also better monitor and protect endangered species included in the International Union for Conservation of Nature (IUCN) Red List. 
"Climate change is affecting the behaviour and distribution of underwater life and we must understand what is happening so we can adapt our conservation efforts to evolving conditions", explained the UNESCO official.
Beneath the waves
UNESCO's marine World Heritage sites are recognized for their unique biodiversity, outstanding ecosystems, or for representing major stages in Earth's history.
In the context of the UN Decade of Ocean Science for Sustainable Development (2021-2030), the project was launched to contribute to the understanding of global trends and knowledge to preserve marine ecosystems.
Since 1981, when Australia's Great Barrier Reef was inscribed at UNESCO's first marine site, a global network of 50 others are now included as "beacons of hope for healing the ocean", according to the UN agency.
Guided by expert support, the eDNA project will engage local citizens to gather material, so samples such as particles gathered through water filtering, can be genetically sequenced in specialized laboratories, without having to disturb animals themselves.  
Implemented by UNESCO's Intergovernmental Oceanographic Commission (IOC) and World Heritage Centre, IOC chief Vladimir Ryabinin described the project as "a step toward the Ocean Decade's vision of unlocking the knowledge we need to create the ocean we want by 2030".
Breaking new ground
The use of eDNA in ocean monitoring and data collection is still in its infancy and standard protocols for sampling and data management will be streamlined in UNESCO's groundbreaking eDNA project. 
For the first time, it will apply a consistent methodology across multiple marine protected areas simultaneously, helping establish global standards, data monitoring and management practices while making that information available to the public.
All data will be processed and published by the Ocean Biodiversity Information System (OBIS), the world's largest open-access data system on the distribution and diversity of marine species, maintained and collectively supported by a worldwide network of scientists, data managers and users. 
Sustainability goal
The project works to advance the world's understanding of life in the ocean, and establish conservation and management policies indicators.  
"eDNA sampling can provide an innovative, affordable, and long-awaited capacity to better understand the ocean ecosystems, their composition and behaviour, and to start managing ocean resources more sustainably", said Mr. Ryabinin.
'Overzealous' security services undermining South Sudan peace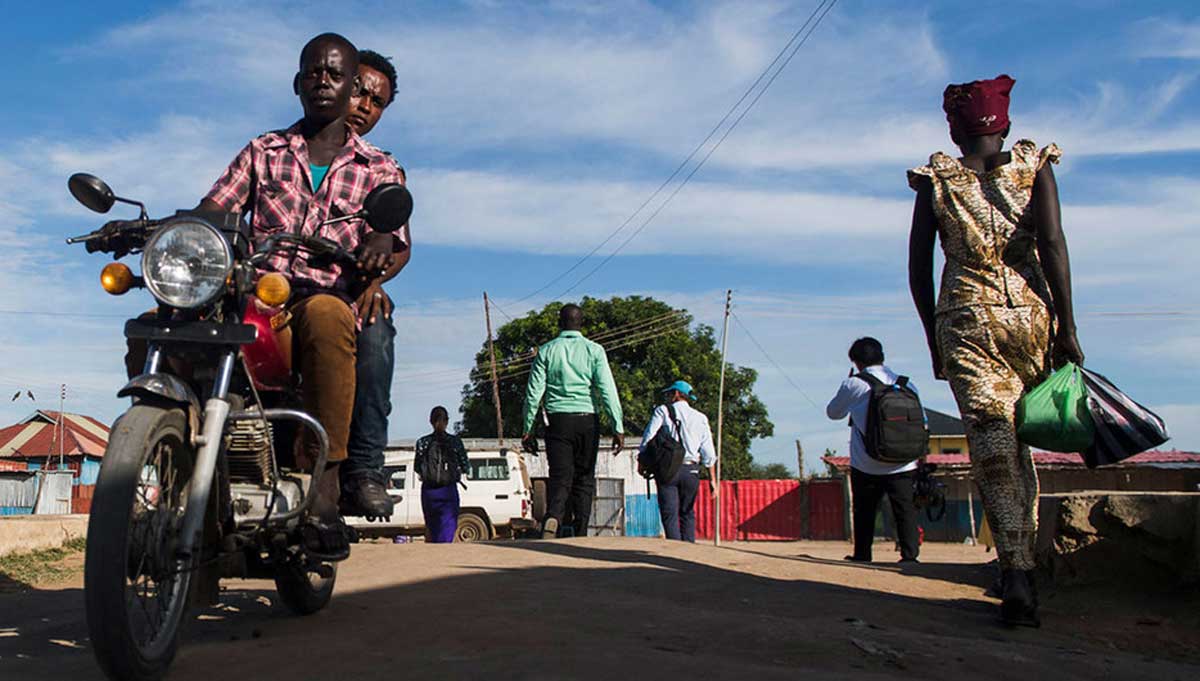 State security forces in South Sudan have been responsible for imposing new and potentially arbitrary restrictions against the country's most prominent civil society leaders, issuing "credible" death threats that have undermined peace efforts, UN-appointed independent rights experts said on Wednesday.
In an alert, the Commission on Human Rights in South Sudan alleged that "overzealous" security forces had prevented dissent so dramatically, that civic space was now eroding "at an accelerating pace", forcing rights defenders to flee and discouraging others from taking their place. 
"The State's targeting of high-profile human rights defenders will have a chilling effect on civil society and will discourage public participation and corrode confidence in the important processes of transitional justice, constitution making and national elections, which are essential for the success of the transition envisaged by the 2018 Revitalised Peace Agreement," said Commissioner Andrew Clapham.  
Communication breakdown
The actions of the National Security Services (NSS) have included detentions, raids, a likely internet shutdown and an enhanced security presence on the streets of Juba, the panel said in a statement.
Those targeted by threats, harassment and intimidation have included prominent human rights defenders, journalists and civil society actors. Many have played a key role in the country's peace and justice processes. 
"Jame David Kolok and Michael Wani are among those now sheltering outside the country in fear for their lives," the UN Commission said, in reference to Mr. Kolok's membership of the Technical Committee to Conduct Consultative Process on Truth, Reconciliation and Healing – a position reaffirmed in May by the Ministry of Justice and Constitutional Affairs.
Frozen out
Mr. Wani had been a youth representative on the National Constitution Amendment Committee, according to the UN panel, which noted that both men's bank accounts, "and those of the non-government organisations they lead, are among those recently blocked on government orders, with other civil society actors also affected".
The 2018 Revitalised Agreement for the Resolution of Conflict in South Sudan contains power-sharing arrangements between President Salva Kiir and opposition leader, Riek Machar.
The accord requires the drafting of a permanent Constitution and the establishment of a Commission on Truth, Reconciliation, and Healing.
Although implementation of these and other measures – such as public consultation requirements – have been slow, government leaders have renewed pledges and taken steps toward these in recent months, the UN Commission said.
"These latest restrictions and acts of harassment follow the formation on 30 July of a new civil society coalition whose members planned a public assembly to take place on 30 August," it explained.
Clampdown in Juba
The UN Commission – which was appointed by the Human Rights Council in March 2016 to investigate crimes linked to civil war that erupted in 2011 – noted that this public assembly could not take place amid "detentions, raiding of premises, an apparent internet shutdown, and an enhanced presence of security forces on the streets of Juba".  
Numerous civil society leaders are still in detention and their wellbeing is unclear, the commissioners said.
"The State's authorities must respect and protect the rights of human rights defenders; this is an obligation under international law," said Commissioner Barney Afako. "It would also demonstrate that South Sudan's commitment to strengthening its systems for the consolidation of human rights is genuine."