Chinese Usage of Non Tariff Barriers- Symbol of Double Speak on Free Trade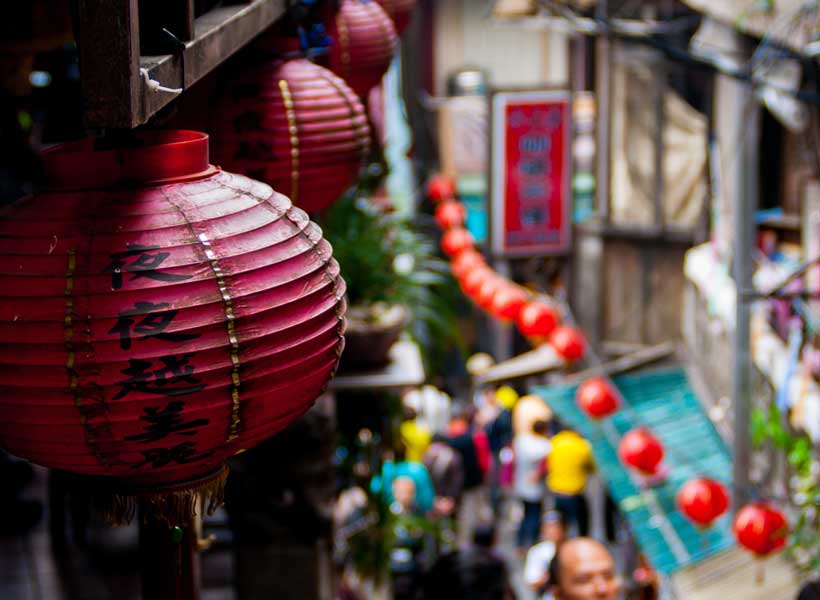 China's rise as an economic powerhouse is often attributed to the comparative advantages it has in terms of cheap labor and manufacturing. However, less recognized are the trade barriers that have been utilized by China for its rise. While tariff barriers have now become an issue of an impending trade war between China and the U.S. and are more visible, Chinese restrictions on imports from other countries by stealth through the application of non tariff barriers often remains invisible. While China openly advocates globalization and the free flow of trade, a closer look at the patterns of trade it has with its top trading partners reveals the tools used by China to ensure that the balance tilts in its favor.
In 2017, China's top trading partners in terms of export sales were the U.S., Hong Kong, Japan, South Korea, Vietnam, Germany, India, the Netherlands, the U.K. and Singapore. China incurred the highest trade surpluses with the U.S., amounting to US$ 276.8 billion; Hong Kong, amounting to US$273.6 billion; the Netherlands, amounting to US$56.1 billion; India, amounting to US$51.6 billion and the U.K., amounting to US$34.7 billion. Among the countries that generate the greatest positive balances of trade for China, surpluses with India, the U.S. and Mexico grew at the fastest pace from 2016 to 2017. For all the mentioned countries, there exist tariff as well as non tariff barriers in China, limiting imports from these countries, while Chinese exports to these countries grow continuously.
Tariff and non tariff barriers to trade are the most common measures implemented by countries to manage their exports and imports. For China, tariff barriers include raising taxes, while non tariff barriers are about increasing limits to the volume of goods traded. An example of a trade barrier China frequently uses is that of its low exchange rate, which encourages exports but restricts imports. As far as the less visible non tariff barriers are concerned, different measures are used for different countries trading with China.
In the case of American goods, the Chinese government attempts to manage the export of many primary, intermediate and downstream products by raising or lowering the value added tax (VAT) rebate available upon export. China sometimes reinforces its objectives by imposing or retracting export duties. In 2014, China agreed to improve its VAT rebate system, including by actively studying international best practices, and to deepen communication with the United States on this matter, including regarding its impact on trade. To date, however, China has not made any movement toward the adoption of international best practices. Additionally, the Chinese government uses Quarantine Inspection Permits (QIPs) to keep out American agricultural products, causing costly delays while they sit on the docks. Over and above these, China keeps out genuine exported commodities, while they are pirated in China. This is because of China's maintenance of restrictions on the right to import and distribute legitimate copyright intensive products, such as music CDs, or movie DVDs for example. This is a painful exacerbation of China's poor record of IPR protection. These restrictions delay the introduction of the products in to the marker, while creating time and space for infringing individuals and groups to ensure that infringement and patent violations continues to dominate the market in China. Also, as stated by a U.S. government report, Chinese government officials have pressured foreign companies to license their technologies or intellectual property on unfavorable terms! The U.S. attempts at getting China to address these issues have yielded negligent success.
In the case of Indian exports to China, certain oilseeds require as many as 11 certificates stating that they are pest free. Interestingly, 10 of the 11 pests are already present in China! Also, many if the Chinese standards such as the CCC require a certification by Chinese authorities before a product can be put on the Chinese market. The factory has to be inspected at the expense of the exporter, which is a lengthy, costly and cumbersome process, which at the end in most cases leads to no clear cut answer on the certification. This in itself discourages exporters. The sanitary and the phytosanitary certification requirements for items such as seeds, fruit, seafood, and vegetables exceed international standards, and to make matters worse, the international system of arbitration of disputes is not recognized in China. Additionally, difficult registration processes and frequent changes in rules relating to standards and frequent certification requirements hinder Indian exports in sectors such as pharmaceuticals.
The EU, which is also an important trading partner for China faces non tariff barriers. European exporters, similar to Indian exporters face an increasing number of unjustifiable non tariff barriers in the form of product certification, labeling standards, import approval requirements and customs clearance delays. In the telecoms and financial services sector, firms from the EU have been unable to expand significantly because of high capital requirements and extremely complex approval procedures. In the manufacturing sector, China continues to maintain restrictions on some key industries for Europe- such as automobiles, petrochemicals or steel. The delays in the CCC approvals from China also provide counterfeits with a wonderful opportunity to put the fakes of European products on the Chinese market, while the actual EU products continue waiting a CCC approval!
While China treats the EU as an important export market, and seeks to gain significantly from trade and investment; it also keeps its comparative advantages through making usage if various protective measures- be it tariff or non tariff. The usage of non tariff barriers is more appealing given the fact that they are more complex and more invisible in nature. The story is the same for all of China's major trading partners. As compared to other countries, China is the most creative as well as active in the usage of non tariff barriers and this can be attributed to the fragile nature of its growth which has been modeled on exports; which the government desperately seeks to protect. The usage of non tariff barriers are signs of China's self centered trade policies in juxtaposition to its official calls for globalization and free trade.
Regulatory Noose Tightens Around the Federal Reserve: Powell Reaffirmed a Second Term
The Federal Reserve has been under a sharp gaze since the twilight years of former president Donald J. Trump. Whether it was tinkering with the Dodd-Frank Act or the Volcker Rule specifics, controversies turned up more frequently than ever. If it was not for Powell's centrist play, the partisan clash was all but inevitable. However, the fed chair managed to persuade either side to survive at the helm of the Federal Reserve. Now, as the critics are relentlessly scouring to inhibit his path to reappointment, scandals are bound to exacerbate. The recent controversy around the suspicious trades by the fed officials during the periods of 'heightened market stress' has spurred a debate around the reliability of the officials at the precipice: officials responsible for sketching the national economic policy. Thus, while Mr. Powell has deftly guided the US economy through the chaotic period of covid uncertainty, it appears as if the savior has a tough road ahead towards renomination: a path embellished with censure rather than approbation.
The current term of Mr. Jerome Powell ends in February 2022. While he vies for renomination as per the fed's tradition (besides his predecessor: Ms. Janet Yellen), a group of vocal critics is determined to block his path. However, Powell's term, despite being one of the most tumultuous incumbencies, has impressively very little to admonish. Coupled with his timely decisions throughout the covid crisis, he definitely stands an assured chance of renomination, given the President is inclined to overlook the partisan divide in favor of an inured chairman to steer the economy completely across rather than risk a shift in an already incendiary economic environment. That being the case, a barrage of ethics scandals disclosed by the New York Times has raised enough eyebrows to disrupt a smooth sail for Mr. Powell.
Recently, regional fed presidents: Mr. Eric S. Rosengren of Boston and Mr. Robert S. Kaplan of Dallas featured in reports alleging their suspicious engagement in trading securities in 2020. The timeline of the trades ties up with the early days of the pandemic when the fed had purchased more than $4 trillion worth of Treasury and Corporate bonds to bolster the economy through surfeit liquidity and near-zero yields. The disclosures further revealed that even Mr. Powell was involved in a trade on 1st October 2020 – selling between $1 million and $5 million in a broad-based stock fund through his vanguard fund.
Senator Elizabeth Warren, one of the core critics of Mr. Powell, immediately raised arguments around the plausibility of Insider Trading: exacting the President to launch an investigation into these trades. Both regional presidents resigned shortly after the disclosures while Powell assured an inquiry. Mr. Powell, however, was sheltered from broader criticism for apt reasons. Mainly because his transaction involved a market-based stock index fund; practically dispersed throughout the market. In simpler terms, assuming he had insider knowledge of particular stocks, it still would not have helped him profit since his transaction was diversified, that is, not limited to specific securities. Moreover, given that he had already made his speech at the Jackson Hole Symposium in August; and had already expressed his explicit 'dovish' intentions during the fed's regular meeting in September, the policy was very much public weeks before his transaction. Summing up, not only was his portfolio in the most passive territory, but his trade lost him money: a contradiction to the very notion of insider trading.
Nonetheless, Mr. Powell turned the tables to solidify his spot for another term. On Thursday, the Federal Reserve further tightened the rules and guidelines apropos of investing practices of the Fed policymakers. The new framework disallows the fed officials, including the policymakers comprising the Federal Open Market Committee (FOMC), from owning individual stocks and bonds. Instead, the future investments would have to be restricted to diversified streams like Mutual funds. Moreover, the officials would have to divest certain assets, including individual bonds, corporate portfolios, agency securities, derivative contracts, before being appointed to the office. The officials would be required to provide a 45 days notice before buying or selling permitted securities. Additionally, they would also be required to hold their positions for at least a year: avoiding any activity during periods of economic distress. A tighter stipulation requires the 12 regional fed presidents to publicly disclose their financial transactions within 30 days rather than annually.
The action of the Federal Reserve is one of the most notable responses yet to widespread allegations. On Thursday, Mr. Powell reiterated: "These tough rules raise the bar high in order to assure the public we serve that all of our senior officials maintain a single-minded focus on the public mission of the Federal Reserve." He further asked the fed general inspector to access the trading of certain senior officials. It is safe to aver that while the staunch fed critics are determined to hamper Powell's path to renomination, in my opinion, there is not much of an impetus to deny him another term. While I admit that there are competent candidates for the job in the echelons of the Democrats, the job itself is not the same as before the pandemic. And while the allegations and scandals are nothing new for a prospective fed chairman, Powell's prompt action to tighten the rules even before the launch of a federal investigation could actually prove to be a final nail in the coffin for his critics.
United World of Job Seekers and Job Creators Will Boost Recovery
Why is there so much disconnect between entrepreneurial thinking and bureaucratic thinking? Has the world of education, certification, occupation divided us, have the organizational structures slotted us so wrongly, have the populace fragmented us and now our combined talents and productive mindsets are all going astray. Why is technology confronting us on mindset issues, forcing us to stand up together to face post-pandemic recovery to deliver real productivity results? Can we review factors and try to come together towards rapid progress, fix and advance?
As an overview, across the world, people always struggle hard to acquire special skills and qualifications to pursue their desired goals, some end up as job seekers and some as job creators, but both types equally work hard, build economies, and create prosperity. However, it is extremely important to face this fact; "Job-Seekers" help build an organization while "Job-Creators" develop the real cause to create that organization in the first place. Study what the last 100 earth shattering entrepreneurs across the world did or observe some 100 small and medium businesses right in your own backyards, on exactly what they are doing.
As the post-pandemic recovery world morphs towards entrepreneurialism, this critical difference of mindsets now demands deeper understanding amongst the economic development leadership of nations and their multi-layered complexities of their management teams. After all bureaucracies and economic growth agencies are primarily highly-qualified job seekers themselves, but now facing establishing a "job-creator" economic thinking, therefore facing a new national agenda as if a chess game, where moving pieces randomly is not the game, strategic command on movement of each piece is victory. The brutality of the message is now exposed as wide-open global debate because post pandemic recovery will take no prisoners.
To create an army of job-creators, academia is not the solution; academic mindset on tackling entrepreneurialism is like scratching and sniffing from old case studies on famous job-creators, telling those stories as if their own, throwing in their own analysis to claim some belonging and highlighting the entrepreneurial errors and mistakes as their own special victories. Always, never admitting the facts that it took special temperaments, zeal for venture, out of box thinking and guts to make those crazy moves while everyone else laughed, however, universities always tabling their own new improved strategies as the real correct and right way. Therefore, how many armies of Steve Jobs alike if they ever created, you decide. Business education is unnecessarily far too expensive and too disconnected. Know the fine differences in order to reshape economic progress.
Entrepreneurialism is neither academia born nor academic centric. However, observe how entrepreneurs always attract other mindsets and academia to join to carry out specials tasks, in comparisons where other mindsets will apply extreme reluctance to allow inviting entrepreneurial mindset in fear to exposure of their own business knowledge limits or facing any criticism by someone without any institutionalized certification center staging as a solo free thinker. Imagine how much laughter persisted what opposition created for entrepreneurs on their earth shattering ideas, from razor blade to treadmill or from bulb to mobile phone.
This time around, on the line are the entire global business models of economic productivity, performance and profitability, juxtaposed with climate change and sustainability where 'worklessness' of the future and digitization will place the world upside down. Get ready for a war of mindsets. Critical thinking and lifelong learning will save occupationalism. The absence of the long awaited fourth industrial revolution is proof that unless mindsets are aligned we are going backwards.
Today, economies trapped, digitization stalled, small business crushed and middle class destroyed is the new post pandemic world. Unless such mindset differences are understood, the tug of war of creating powerful economies with entrepreneurial flavor will fail. Provided there is open mindedness, alliances with job-creator mindset will assist jobseeker centric bureaucracies currently surrounded by monstrous challenges allow immediate implementation of deployment ready solutions for national mobilization of entrepreneurialism to uplift midsize business economies.
Today, the majority of nations would like to save by shrinking their highly paid public service staff with hopes to transform them into an entrepreneurial mindset to become producers of goods and services and add to the local economic landscapes. However, despites funds available in some nations still no success as such narratives strangled by job seeker bureaucracies already closed the doors.
Just look around, nation-by-nation, why are their problems so similar, solutions so identical? Is this because the differences hidden between leadership styles committed as nation-builders or as nation-sellers? Is it because jobseekers have already peaked on the pyramids of power, now at the top of the heap, their respective levels of incompetence make them unfunctional to grasp the new challenges and missing greatest market opportunities. The fact is with so many new and repeated elections, so many New Cabinet Changes and appointments, unless root cause issues brought into open, the local-global fiscal propositions keep sinking.
Out there, somehow there is a global rise on mobilization of entrepreneurialism, the fact that world is starving at local grassroots prosperity levels, hungry at midsize economy level but gluttonized and partying in vomitoriums at the very untouchable top levels, nevertheless, the new awareness is cross-fertilizing at rapid speed. The whispers, murmurs, the trembling of the messages are still inaudible to the top leaders but a good positive change in the air.
Recommendations: What will it take for the national economic development leadership along with all affiliated trade groups and agencies to open up to critical analysis of policies and development programs evaluated from new perspectives of entrepreneurial mindsets? What would it take such agencies to have some permanent authoritative and proven entrepreneurial representation of continuous dialogue to improve and adjust? What would it take to create high-level selective immersions of jobseekers' mindsets to come closer to job-creator mindsets to combine talents and achieve extraordinary results in the marketplace? What will it take to have some closed, open, or national level debates to bring talents and ideas together as a national agenda? What will it take to apply the similar approach of Truth and Reconciliation, after all the damage to grassroots prosperity now visible from space. Time has come to bring our minds closer and not disperse them as conflicting enemies.
The day has arrived to face the change. All mindsets are good but appreciating the difference and their respective strengths for special outcomes are critical. Working all like a team of various experts in a mutual goal is a huge victory. If during the last two years, such topics during pandemic recovery were never on your boardroom table, and mindset selection criteria never applied to determine the outcomes, you may be in a job-seekers centric enclave. Possibly, in deep silence already slotted in a wrong organization, should you now hastily leave the building? Should you help them? In any case, no further proof required. The future of pandemic economic recovery now demands a job-creator mindset. Select your mindset of your choice, acquire and add mastery as a prerequisite, and advance to newer heights.
The rest is easy
Sustainable Agriculture in Modern Society
Now everybody is seeing the world is changing fast in this 21st century and many industries and modern buildings are also developing all over the world. But the land areas for farming are becoming narrower and narrower. Moreover, the global population is increasing rapidly and the earth becomes a crowded planet. But the younger people who are interested in agriculture are becoming less and less. There might be some young people who even think that they get foods from grocery stores because the younger generation are used to buy many kinds of ready-made foods such as fruits and vegetables easily from supermarkets. Recently, in the developed countries, the average age of many farmers is over 50 years old and the numbers of young farmers are decreasing. The shortage of young farmers can become a crisis in the future of the developed world.
In modern days, most young adults cannot see the difficult lives of farmers beyond the curtain. The farmers have to pass their whole life through a tough living in farming and sell their products at very low profit to many profiteering companies because they don't have much choices. It is a sad story for farmers but truly happening in these modern days.
Today I would like to point out that we should not forget the role of agriculture which is very fundamental and essential for building a nation. Farming is an age-old profession that supported the settlement of human beings for thousands of years to survive on this planet. Agriculture is very important for the development of a nation because it provides the trading and employment, supply the foods and textiles and that can lead to the rise in gross domestic product (GDP) of a nation. Agriculture plays a crucial role in economy of a developing nation where majority of population is in rural areas and agriculture is the main source of job in many underdeveloped areas. Many families in developing countries live depending on farming for their livelihood. So, it can be even said that developing agriculture is an important step to reduce poverty and hunger in many developing countries. Agriculture support nutrients rich foods that are essential requirements for our healthy life because nutrients rich foods provide energy for our body, essential nutrients for our vital organs such as brain and heart etc, and enhance our immune system. So, agriculture is necessary for a flourishing and joyful life of human being.
Especially let's see my home country, as data from Food and agriculture organization (FAO) of the United Nations, "The agriculture supports 37.8 % of gross domestic product of Myanmar, contributed to 25-30% of total export earnings and employs 70 % of the labour force". Humans cannot survive without agriculture. When there is no more agriculture, it will end with starvation and collapse in economy. It will cause a serious failure in modern civilization.
Nowadays, modern farming is largely evolved into industrial agriculture where many kinds of chemical fertilizers are being used to induce massive production. Industrial agriculture is beneficial to economic development because it can cause the crops growing faster than in the traditional agriculture. The industrial agriculture can provide more enough foods for growing population in modern civilization. However, it is not sustainable because it cannot protect the benefits of the society and our green planet in the long run. Chemicals used in agriculture are destroying the soil where is left with damaged soil fertility and this area can't be reused in the future. This is a huge affect to sustainability of our green environment.
Modern agriculture has many issues related to water scarcity, soil erosion, climate changes and etc. To be sustainable in agriculture, we must focus on solutions of these issues. The sustainable agriculture will focus on three bottom lines that is environmental, economical and social.
The sustainable agriculture involves many practices such as using the organic fertilizers in farming, growing drought resistant crops, breeding biodiversity in farms, modified irrigation systems and others. Sustainable agriculture is more suitable to practice for the future of the green earth than industrial agriculture. It is very important to promote awareness of sustainable agriculture and issues related to environmentally toxic practices in agricultures among local farmers. And I believe that it can cause many advantages for economic development if farmers can work systematically with sustainable practices in their farming and the local authority can provide farmers with more technological skills and lending some funding to practice sustainable ways in agriculture. With the willingness to participate for environmental heath at the enough profit for incomes of daily living life, I hope famers will become socially responsible persons.
And another one more point, in this digitalization era, we should certainly apply digital technologies in sustainable agriculture. By developing digital farming, it will help farmers to get easier access to source of many information related to agricultural practices. Government in developing countries should support to develop digital farming as rapidly as possible for the poor farmers to get proper profits and to work in environmentally friendly practices. Since poor countries already have enough labour force, they just need many financial aid and technology supports to grow into sustainable agriculture.
I believe that it is a responsibility for our humans that we should not forget something that had supported our existence on this earth. We should work out for development of traditional agriculture into modern agriculture with the best sustainable ways. As being a part of this society, we must help each other, we must protect the sustainability of this green earth, Biodiversity and this is also beneficial for long-term existence of our human beings on this earth. Let me end this talk by suggesting everyone to promote sustainable agriculture in your surrounding local farming.