ADB Supports Over $1 Billion in Clean Energy Investments in the Pacific Until 2021
The Asian Development Bank (ADB) will support over $1 billion in energy investments in the Pacific between 2018–2021, including 19 projects to help countries in the subregion have better access to quality, affordable, and sustainable energy sources, according to a new ADB report.
The Pacific Energy Update 2018 provides a comprehensive overview of ADB's energy-focused work in the Pacific. The publication highlights the impacts of ADB-supported energy initiatives completed in 2017 and ongoing in 2018, while providing details of ADB's future plans in the subregion's energy sector.
"ADB is helping the Pacific region plan for a renewable energy future and improve regional energy systems by promoting energy efficiency and renewable energy; maximizing access to energy for all; and supporting energy sector reform, capacity building, and effective governance," said ADB's Transport, Energy, and Natural Resources Division Director for the Pacific Mr. Olly Norojono.
The report highlighted ADB's efforts and partnership with governments, communities, private sector, and other development partners to help improve the availability and quality of clean and affordable sustainable power in the Pacific region. It also provides a country-by-country snapshot of various energy projects and technical assistance, which Pacific governments have prioritized for ADB assistance.
Cofinanced by ADB, the European Union, and the Government of the Cook Islands, the Cook Islands Renewable Energy Sector Project will help lower the country's reliance on fossil fuels by building solar-powered plants on five of its islands and help the government achieve its goal of supplying 100% of inhabited islands with renewable energy by 2020.
Meanwhile, ADB is assisting the Government of Fiji in developing the institutional capacity for regulation of the country's electricity sector, while developing a sector investment planning framework.
The Yap Renewable Energy Development Project in the Federated States of Micronesia, funded by two ADB loans, supported the construction of a wind farm capable of withstanding typhoons. Grid-connected solar panels were also installed on about five government buildings across the island and new fuel-efficient diesel generators replaced aging ones.
Nauru's power outlook improved dramatically when the government installed two new energy-efficient, diesel generators—completed under the Nauru Electricity Supply Security and Sustainability Project, with initial grant funding from ADB and the European Union, and later supported with additional funding from the governments of Australia and Nauru.
Together with other ADB-financed renewable energy interventions, ADB is assisting Papua New Guinea achieve its national electrification objectives while promoting a shift to clean energy from power generated from fossil fuels. Meanwhile, ADB's energy assistance in the Solomon Islands include supporting the country's drive to tap more of its energy from clean sources, including hydro and solar power.
ADB approved the Pacific Renewable Energy Investment Facility in June 2017 to help fund a series of renewable energy projects and sector reforms in the smallest 11 Pacific island countries1. For instance, a project to help reduce the Marshall Islands' consumption of fossil fuels and increase renewable energy generation—20% of the country's energy mix by 2020—received a $2 million grant from the facility in December 2017.
ADB is currently supporting 15 active projects in 11 countries in the Pacific worth $426 million.
InvestEU: EU programme to encourage investment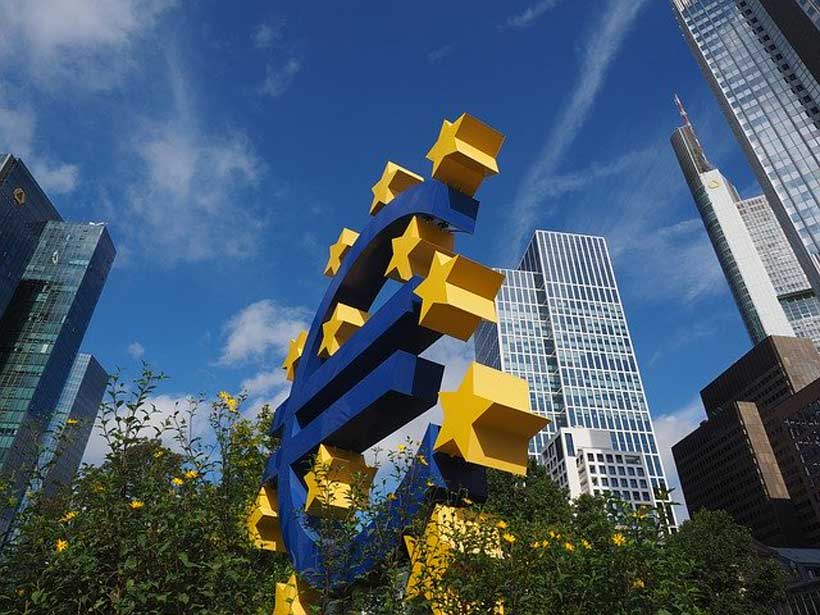 InvestEU continues EU efforts to boost investment in Europe, support the recovery and prepare the economy for the future.
MEPs will debate and vote on the InvestEU programme for 2021-2027 during the plenary session taking place on 8-11 March. The programme succeeds the European Fund for Strategic Investments, established in 2015 as the core of the Juncker Plan to increase public and private investment in Europe. The new programme brings together financial instruments aiming to support investments that are crucial for economic growth.
Building on investment success
When Jean-Claude Juncker was elected president of the European Commission in 2014, he announced plans to close the gap in investments needed for the EU to overcome the effects of the financial and economic crisis that started in 2008.
The idea behind the European Fund for Strategic Investments was to use limited resources from the EU budget to offer guarantees to the European Investment Bank so that the bank could take on riskier projects than usual and thus encourage other investors to get involved.
The plan exceeded its target of attracting €500 billion in public and private investment for projects across the EU by the end of 2020. But the Covid-19 crisis and EU long-term goals of a green and digital future have created new challenges.
How InvestEU will work
The new programme will establish an EU guarantee of about €26.2 billion that will allow investment partners to take on higher risks and support projects they might have otherwise ignored. The main investment partner will continue to be the European Investment Bank, but national promotional banks in EU countries and international financial institutions will also have direct access to the EU guarantee.
By supporting projects that will attract many other investors, the InvestEU programme should attract more than €372 billion in investment across the EU, contributing to the recovery and to the EU's long-term priorities.
EU countries will also be able to allocate resources to InvestEU from the structural funds they receive or from the funds they get from the Recovery and Resilience Facility that aims to support recovery from the pandemic.
Focus on sustainability, small firms and innovation
The EU guarantee will be allocated to four objectives:
Sustainable infrastructure: €9.9 billion
Research, innovation and digitalisation: €6.6 billion
Small and medium-sized enterprises: €6.9 billion
Social investment and skills: €2.8 billion
At least 30% of the investments under InvestEU should go towards meeting EU climate objectives. All four policy areas will include projects to support the just transition towards climate neutrality in the EU. Investment projects that receive EU support will be screened to determine they do no significant harm to the environment.
Support for innovation and small businesses are important aspects of the InvestEU programme. Check out the video to see how its predecessor backed German biotechnology firm BioNTech, which went on to develop, together with US pharmaceutical giant Pfizer, the first EU-approved Covid-19 vaccine.
In negotiations with the Council, MEPs from the budgets and the economic and monetary affairs committees ensured that capital support will go to small and medium-sized enterprises hit by the Covid-19 crisis.
Flipflopi sets sail around Lake Victoria to raise awareness on pollution menace
Flipflopi, the world's first sailing boat made from 100% recycled plastic, is joining forces with the UN Environment Programme's Clean Seas Campaign once more, this time embarking on an expedition by sailing around Africa's largest freshwater ecosystem – Lake Victoria. The voyage aims to send an urgent message to the East Africa community on the need to end the unnecessary single-use plastic scourge that is threatening the region.
The current state of Lake Victoria, supporting 40 million East Africans, through food supply and livelihoods, symbolises the catastrophic effects of human activities and climate change, among other issues, resulting in significant water pollution which threatens the health and livelihoods of communities.
A recent study estimated that 1 in 5 of the fish in Lake Victoria had ingested plastic. Another recent study ubiquitously recorded microplastics in surface waters in several sites of Lake Victoria. At the heart of the plastic waste problem is the linear 'take-make-dispose' model of consumption, as products get manufactured, bought, used briefly, and then thrown away.
The Flipflopi is an initiative showcasing alternative uses of plastic waste and the possibilities of circular economy approaches. Over a three-week period, Flipflopi will sail from Kisumu, Kenya to several locations in Uganda and Tanzania, raising awareness and inspiring communities to adopt circular-waste solutions to beat plastic pollution.
"This Lake, Nam Lolwe, matters to me. It must matter to us all. Investing in research and development on blue economy investments, improving the health of the lake and riparian environment while ensuring that investments are 'lake friendly' from inception are amongst my priorities" said Governor of Kenya's Kisumu County Anyang' Nyong'o.
"The COVID-19 pandemic has accelerated the need to address the myriad environmental crises, which can only be done through regional and global consensus on key issues like single-use plastic, and climate change," said Joyce Msuya, Deputy Executive Director of the UN Environment Programme (UNEP). "Flipflopi is a great African example of the circular economy in action; we are proud to see it start this new journey around Lake Victoria, a shared resource that we must do all we can to protect."
Flipflopi's Lake Victoria expedition will include several stops along the lake engaging community leaders, conservationists, business leaders and policymakers, demonstrating alternate uses of waste plastic and other circular waste models calling for an end to single-use plastics.
"Flipflopi was built to show the world that it is possible to make valuable materials out of waste plastic, and that single-use plastic really does not make sense," said Ali Skanda, co-founder of the Flipflopi project and builder of the world's first recycled plastic dhow. "By sailing around the lake, we aim to inspire people to create their own waste-plastic innovations and adopt circular solutions that will build greener businesses, whilst also taking plastic out of the environment. Together with communities across the Lake Victoria region we hope to bring awareness and innovative solutions to beat pollution and support a green recovery in East Africa"
Flipflopi is an example of innovative circular solutions applied at a national level to the pollution challenge. In Kisumu on the shores of Lake Victoria, CIST Africa are making hand sanitizer from invasive water hyacinth.
Innovators like Sanergy are turning Nairobi's untreated organic waste into organic fertiliser for crops, feed for livestock, and fuel briquettes for energy. In Uganda, the women who set up Reform Africa are turning plastic waste into sustainable and waterproof bags, whilst providing school children in rural areas with bags for free. In Tanzania, a collective of local artisans known as 'Made by Africraft' are introducing youth and the unemployed to developing sustainable handicrafts to create a livelihood.
Flipflopi, the Clean Seas Campaign and partners aims to showcase green innovations as they sail around the lake, and inspire communities and businesses to act against plastic pollution.
As part of the expedition, the Flipflopi expedition will launch a petition calling for a regional ban on single-use plastics.
Reversing the Impact of the Pandemic on Female Workers in Latin America
Working women in Latin America and the Caribbean were disproportionately affected by the Covid-19 pandemic compared to men. This fact underscores the need for the countries of the region to adopt measures to prevent the widening of the gender gap in the labor market, which persists despite decades of progress.
Women's participation in the labor market rose from 41 percent in 1990 to 53 percent in 2019, a significant upward trend that is at risk of reversing in the current context, according to a new World Bank report.
"Women tend to have a more fragile employment situation than men, with jobs in the informal sector, in tasks that require more face-to-face interaction and less remote work, such as trade, personal care or tourism," said Ximena Del Carpio, World Bank Practice Manager for the Poverty and Equity Practice Group for Latin America and the Caribbean. "In times of crisis, these workers are much more vulnerable to changes in the labor market."
According to the policy note The Gendered Impacts of COVID-19 on Labor Markets in Latin America and the Caribbean prepared by the World Bank's Gender Innovation Lab (LACGIL), at the onset of the pandemic, women were 44 percent more likely than men to lose their jobs temporarily or permanently (56 percent chance for women, 39 percent for men).
This gap remained virtually unchanged at around 15 percent once temporarily unemployed workers began to return to their jobs. However, the report underscores that permanent job loss affected one in five women.
Not all countries were affected equally. At the onset of the pandemic crisis, Honduras and Costa Rica had the highest gender gaps, where women were 25 percentage points more likely than men to be unemployed. Bolivia and Peru exhibited the smallest differences at the regional level, at 10 percent and 11 percent, respectively.
The report indicates that 56 percent of the job losses during the crisis were concentrated in trade, personal services, education, and hotels and restaurants. Those are four of the five most highly female-intensive sectors, employing 60 percent of female workers before the pandemic. This suggests a growing gap in the labor market, with potential effects on women's empowerment, exacerbating intrahousehold imbalances and domestic violence.
The study conducted three rounds of telephone surveys in 13 countries of the region between May and August 2020, with 13,152 observations. The surveys focused on the employment situation of men and women during the pandemic and changes in household income and access to services, among other aspects. Based on the findings, the report offers public policy recommendations to reverse the negative impacts of the pandemic on women's labor market participation and to ensure an inclusive recovery.
Immediate public policy responses should incorporate the gender perspective and create the conditions and incentives for women to work. They should also include programs to help women most affected by the crisis and those without access to social protection coverage. Additionally, they should support self-employment, promote training and job placement programs, and provide incentives for the formalization of female workers.