Global Economy to Expand by 3.1 percent in 2018, Slower Growth Seen Ahead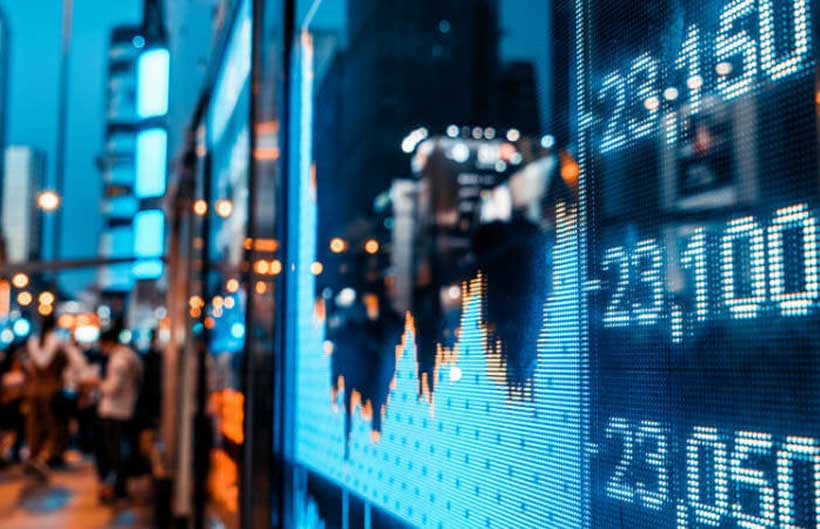 Despite recent softening, global economic growth will remain robust at 3.1 percent in 2018 before slowing gradually over the next two years, as advanced-economy growth decelerates and the recovery in major commodity-exporting emerging market and developing economies levels off, the World Bank said on Tuesday.
"If it can be sustained, the robust economic growth that we have seen this year could help lift millions out of poverty, particularly in the fast-growing economies of South Asia," World Bank Group President Jim Yong Kim said. "But growth alone won't be enough to address pockets of extreme poverty in other parts of the world. Policymakers need to focus on ways to support growth over the longer run—by boosting productivity and labor force participation—in order to accelerate progress toward ending poverty and boosting shared prosperity."
Activity in advanced economies is expected to grow 2.2 percent in 2018 before easing to a 2 percent rate of expansion next year, as central banks gradually remove monetary stimulus, the June 2018 Global Economic Prospects says. Growth in emerging market and developing economies overall is projected to strengthen to 4.5 percent in 2018, before reaching 4.7 percent in 2019 as the recovery in commodity exporters matures and commodity prices level off following this year's increase.
This outlook is subject to considerable downside risks. The possibility of disorderly financial market volatility has increased, and the vulnerability of some emerging market and developing economies to such disruption has risen. Trade protectionist sentiment has also mounted, while policy uncertainty and geopolitical risks remain elevated.
A Special Focus cautions that, over the long run, the anticipated slowdown in global commodity demand could put a cap on commodity price prospects and thus on future growth in commodity-exporting countries. Major emerging markets have accounted for a substantial share of the increase in global consumption of metals and energy over the past two decades, but growth of their demand for most commodities is expected to decelerate, the Special Focus section says.
"The projected decline in commodities' consumption growth over the long run could create challenges for the two-thirds of developing countries that depend on commodity exports for revenues," said World Bank Senior Director for Development Economics, Shantayanan Devarajan. "This reinforces the need for economic diversification and for strengthening fiscal and monetary frameworks."
Another Special Focus finds that elevated corporate debt can heighten financial stability concerns and weigh on investment. Corporate debt—and, in some countries, foreign currency debt—has risen rapidly since the global financial crisis, making them more vulnerable to rising borrowing costs.
"Policymakers in emerging market and developing economies need to be prepared to cope with possible bouts of financial market volatility as advanced-economy monetary policy normalization gets into high gear," said World Bank Development Economics Prospects Director Ayhan Kose. "Rising debt levels make countries more vulnerable to higher interest rates. This underlines the importance of rebuilding buffers against financial shocks."
After many years of downgrades, consensus forecasts for long-term growth have stabilized, a possible signal the global economy is finally emerging from the shadow of the financial crisis a decade ago. However, long-term consensus forecasts are historically overly optimistic and may have overlooked weakening potential growth and structural drags on economic activity, the report cautions.
The report urges policymakers to implement reforms that lift long-term growth prospects. A rapidly changing technological landscape highlights the importance of supporting skill acquisition and boosting competitiveness and trade openness. Improving basic numeracy and literacy could yield substantial development dividends. Finally, promoting comprehensive trade agreements can bolster growth prospects.
Regional Summaries:
East Asia and Pacific: Growth in the region is forecast to ease from 6.3 percent in 2018 to 6.1 in 2019, reflecting a slowdown in China that is partly offset by a pickup in the rest of the region. Growth in China is anticipated to slow from 6.5 percent in 2018 to 6.3 percent in 2019 as policy support eases and as fiscal policies turn less accommodative. Excluding China, growth in the region is forecast to moderate from 5.4 percent in 2018 to 5.3 percent in 2019 as a cyclical economic recovery matures. Indonesia's economy is expected to grow 5.2 percent rate this year and 5.3 percent the next. Growth in Thailand is expected accelerate to 4.1 percent in 2018, before moderating slightly to a 3.8 percent rate in 2019. For both commodity exporting and importing economies of the region, capacity constraints and price pressures are expected to intensify over the next two years, leading to tighter monetary policy in an increasing number of countries.
Europe and Central Asia: Growth in the region is projected to moderate to an upwardly revised 3.2 percent in 2018 and edge down to 3.1 percent in 2019 as a modest recovery among commodity exporting economies is only partially offset by a slowdown among commodity importers. In Turkey, growth is forecast to slow to 4.5 percent in 2018 and to 4.0 percent in 2019 as delays in fiscal consolidation and the extension of the credit support program temper an anticipated slowdown following the strong recovery last year. Growth in Russia is anticipated to hold steady at a 1.5 percent rate this year and accelerate to 1.8 percent next year as the effects of rising oil prices and monetary policy easing are offset by oil production cuts and uncertainty around economic sanctions.
Latin America and the Caribbean: Growth in the region is projected to accelerate to a downwardly revised 1.7 percent in 2018 and to 2.3 percent in 2019, spurred by private consumption and investment. The cyclical recovery underway in Brazil is projected to continue, with growth forecast to be 2.4 percent this year and 2.5 percent in 2019. In Mexico, growth is expected to strengthen moderately to 2.3 percent in 2018 and 2.5 percent in 2019 as investment picks up. Growth in Argentina is anticipated to slow to 1.7 percent this year as monetary and fiscal tightening and the effects of the drought dampen growth, and to remain subdued next year, at 1.8 percent. Growth in some Central American agricultural exporters is expected to pick up in 2018 and 2019, while growth among the commodity importers of that sub-region is expected to stabilize or slow. Economies of the Caribbean are forecast to see a lift to growth in 2018 from post-hurricane reconstruction, tourism, and supportive commodity prices.
Middle East and North Africa: Growth in the region is projected to strengthen to 3 percent in 2018 and to 3.3 percent in 2019, largely as oil exporters recover from the collapse of oil prices. Growth among members of the Gulf Cooperation Council (GCC) is anticipated to rise to 2.1 percent in 2018 and 2.7 percent in 2019, supported by higher fixed investment. Saudi Arabia is forecast to expand an upwardly revised 1.8 percent this year and 2.1 percent next year. Iran is anticipated to grow 4.1 percent in 2018 and by the same amount in 2019. Oil importing economies are forecast to see stronger growth as business and consumer confidence gets a lift from business climate reforms and improving external demand. Egypt is anticipated to grow 5 percent in Fiscal Year 2017/18 (July 1, 2017-June 30, 2018) and 5.5 percent the following fiscal year.
South Asia: Growth in the region is projected to strengthen to 6.9 percent in 2018 and to 7.1 percent in 2019, mainly as factors holding back growth in India fade. Growth in India is projected to advance 7.3 percent in Fiscal Year 2018/19 (April 1, 2018-March 31, 2019) and 7.5 percent in FY 2019/20, reflecting robust private consumption and strengthening investment. Pakistan is anticipated to expand by 5 percent in FY 2018/19 (July 1, 2018-June 30, 2019), reflecting tighter policies to improve macroeconomic stability. Bangladesh is expected to accelerate to 6.7 percent in FY 2018/19 (July 1, 2018-June 30, 2019).
Sub-Saharan Africa: Growth in the region is projected to strengthen to 3.1 percent in 2018 and to 3.5 percent in 2019, below its long-term average. Nigeria is anticipated to grow by 2.1 percent this year, as non-oil sector growth remains subdued due to low investment, and at a 2.2 percent pace next year. Angola is expected to grow by 1.7 percent in 2018 and 2.2 percent in 2019, reflecting an increased availability of foreign exchange due to higher oil prices, rising natural gas production, and improved business sentiment. South Africa is forecast to expand 1.4 percent in 2018 and 1.8 percent in 2019 as a pickup in business and consumer confidence supports stronger growth in investment and consumption expenditures. Rising mining output and stable metals prices are anticipated to boost activity in metals exporters. Growth in non-resource-intensive countries is expected to remain robust, supported by improving agricultural conditions and infrastructure investment
Global Migration Can Be a Potent Tool in the Fight to End Poverty Across the World
Global migration has lifted millions out of poverty and boosted economic growth, a new World Bank report finds. But destination countries risk losing out in the global competition for talent and leaving large gaps in their labor markets by failing to implement policies that address labor market forces and manage short-run economic tensions.
Large and persistent differences in wages across the globe are the main drivers of economic migration from low- to high-income countries, according to Moving for Prosperity: Global Migration and Labor Markets. Migrants often triple their wages after moving to a new country, helping millions of migrants and their relatives at home escape poverty. Destination countries often benefit as migrants fill critical roles, from advancing the technological frontier in Silicon Valley to building skyscrapers in the Middle East.
Despite the lure of higher wages, rates of migrants as a share of the global population have remained mostly unchanged for more than five decades, even as global trade and investment flows have expanded exponentially during this time. Between 1960 and 2015, the share of migrants in the global population has fluctuated narrowly between 2.5 and 3.5 percent, with national borders, distance, culture, and language acting as strong deterrents.
Highlights of key findings from the report include:
-Migration flows are highly concentrated by location and occupation. Currently, the top 10 destination countries account for 60 percent of around 250 million international migrants in the world.
-Surprisingly, concentration levels increase with skill levels. The United States, the United Kingdom, Canada and Australia are home to almost two-thirds of migrants with tertiary education. At the very peak of talent, an astonishing 85 percent of all immigrant Nobel Science Prize winners are in the United States.
-Education levels of women are rapidly increasing, especially in developing countries, but opportunities for career growth remain limited. As a result, college educated women from low and middle-income countries are the fastest growing group among immigrants to high-income countries.
"The number of international migrants continues to remain fairly modest, but migrants often arrive in waves and cluster around the same locations and types of jobs," said Shantayanan Devarajan, World Bank Senior Director for Development Economics and acting Chief Economist. "Better policies can manage these transitions in a way that guarantees long-term benefits for both citizens and migrants."
The report recommends various policy measures to ensure the benefits of migration are shared by host and immigrant communities for generations to come. Key among them:
-Effective migration policies must work with rather than against labor market forces. For example, where there is large unmet demand for seasonal work, temporary migration programs, like those in Canada or Australia, could address labor market shortages while discouraging permanent undocumented migration.
-Quotas should be replaced with market based mechanisms to manage migration flows. Such tools can pay for the cost of government assistance to support dislocated workers. In addition, the most pressing needs of the labor market can be met by matching migrant workers with employers that need them the most.
-Creating a pathway to permanent residency for migrants with higher-skills and permanent jobs creates incentives for them to fully integrate in the labor markets and make economic and social contributions to the destination country.
"We have to implement policies to address the short term distributional impact of migration flows in order to prevent draconian migration restrictions that would end up hurting everyone," said Asli Demirguc-Kunt, Director of Research at the World Bank.
The report argues that migration will be a fundamental feature of the world for the foreseeable future due to continued income and opportunity gaps, differences in demographic profiles, and the rising aspirations of the world's poor and vulnerable.
"The public debate over migration would benefit from recognizing data and research," said Caglar Ozden, Lead Economist and the lead author of the report. "What this report tries to bring to the debate is rigorous, relevant analysis to support informed policy making."
Moving for Prosperity: Global Migration and Labor Markets is the latest in a series of Policy Research Reports that comprehensively review the latest research and data on current development issues. The new report presents the key facts, research, and data on global migration gathered from the World Bank, U.N., academia, and many other partners.
You can read the full report and accompanying datasets, based on extensive existing literature.
Sweden well ahead in digital transformation yet has more to do
Sweden's efforts to embrace the shift to digital have been a key driver of economic growth in recent years, yet more needs to be done to get remote areas of the country online, bring digital technology to small firms, upgrade skills and meet security and privacy challenges, according to a new OECD report.
OECD Reviews of Digital Transformation: Going Digital in Sweden finds Sweden is among the top OECD countries in deploying digital technology across households and business, with widespread Internet use across the country and narrower digital divides by age, education, income and firm size than most countries. The availability, quality and affordability of high-speed Internet in Sweden is among the best in the OECD.
Sweden's economy has the highest share of value added coming from information and communication (ICT) technologies of OECD countries and is among the top ten exporters of ICT services. Use of digital technologies has helped Swedish firms to integrate into global value chains in manufacturing and move up the value chain to focus on high value-added services like product design and marketing. Sweden is also a leader in the Internet of things.
While Sweden is on a solid path to reach its goal of having 98% of households and firms connected to 1 gigabit per second Internet by 2025, it should now focus on enhancing co-ordination among national, regional and local broadband deployment strategies and  expanding networks in sparsely populated areas. The use of digital technologies by people with lower levels of income or education could be further increased. Sweden also lags other countries in opening up government data to citizens.
On the business side, while digital tools are widely used in Swedish firms, most are slow to seize opportunities to analyse big data. There is also a limited supply of advanced ICT skills in the Swedish workforce. The report also notes that as an international hub of scientific and technological leadership, Sweden should strengthen its policy priorities and publicly funded programmes for digital innovation.
Concerns about digital security are higher among Swedish people than in many other OECD countries. The government should promote a clear vision of digital security risk management as an economic and social responsibility of all and provide stronger policy leadership.
The report is the first in a new series of OECD reviews that will analyse development of the digital economy, review policies and make recommendations to improve performance as part of the Organisation's Going Digital project.
Finding Jobs in South Africa: Two Actionable Ideas that Work
Recent studies show that better job search planning and including a reference letter from former employers, significantly increases responses from potential employers in South Africa.
The World Bank's Africa Gender Innovation Lab and Jobs Group, in collaboration with researchers from Middlebury College, Stellenbosch University and University of Cape Town, conducted several experiments investigating the roles of skills certificates, referral letters, and providing better information about workers in the labor market.
One experiment involved the design and testing of an action-planning tool to promote greater job search intensity. The tool layered on top of a 90-minute career-counseling workshop offered by the government of South Africa helped unemployed youth follow through on their job search intentions and adopt a more efficient and effective search strategy. Improved search strategy led to job seekers receiving 24% more responses from employers and 30% more job offers. Five to 12 weeks after the workshop and action planning, these job seekers were 26% more likely to be employed.
A second experiment, tested the impact of reference letters from former employers. Including a reference letter in a job application increased the likelihood of getting a response to an application (by 60%). Interestingly, reference letters may be even more important for women job seekers. Women with better reference letters were more likely to receive responses from employers and interview requests (the same was not true for men). Women who received reference letter templates were approximately 50% more likely to be employed with employment rates doubled for those who used the letters.