A Brave New World without Work
What's the first thing that comes to mind when you think about the soon-to-come widespread introduction of robots and artificial intelligence (AI)? Endless queues of people waiting to get unemployment benefits? Skynet drones ploughing the sky over burnt-out slums? Or the opposite: idleness and equality provided by the labour of mechanical slaves? In all likelihood the reality will be less flashy, though that doesn't mean we should ignore the social consequences of the technological changes taking place before our very eyes.
Revolution on the March
The Fourth Industrial Revolution with its robotics, bio and nanotechnologies, 3D printing, Internet of things, genetics, and artificial intelligence is rapidly spreading across the world [1]. The coming technological changes will have direct consequences for a number of existing professions and promise in the very least to transform the labour market in developed countries.
The high speed of change (suffice it to say that 10 of the most popular professions of 2010 did not exist in 2004) makes it difficult to predict the impact on society. In this regard, the assessments of experts and international organizations range from optimistic to alarmist. However, even if we were to eliminate the most extreme case scenarios, we could still say with certainty that a fundamental restructuring of the global economy, comparable to the one that took place in the 18th–19th centuries during the First Industrial Revolution, awaits us in the foreseeable future.
According to the World Economic Forum (WEF) Future of Jobs report, 65% of today's primary school students will have hitherto unheard-of professions. McKinsey came to the same conclusion, highlighting in their report that at the current level of technological development, 30% of the functions of 60% of professions can be automated. M. Osborne and C. Frey of Oxford University give an even more pessimistic forecast. According to their research, 47% of jobs in the US risk being automated within 20 years.
Who will robots replace?
What professions are at risk? First at risk is, of course, unskilled labour. The Osborne and Frey study found clerks, data entry workers, librarians, machine operators, plumbers, sales specialists, and equipment adjusters among others to be those most vulnerable.
According to WEF, from 2015 to 2020, job reductions will have the greatest effect on office professions (4.91%) and the manufacturing sector (1.63%). Employment in areas such as design, entertainment, construction, and sales should also decline by 1%. In turn, the most significant growth in jobs is predictably expected in the field of computer technology (3.21%), architectural and engineering specialties (2.71%), and management (just under 1%).
Predictably, professions related to transport risk automation in the medium term. The development of self-driving vehicles could radically change both the passenger and freight traffic markets. In the US alone, 8.7 million people are employed in the long-distance freight traffic industry. If you take into account all of the business operations connected to trucking (motels, roadside cafes, etc.), the number increases to 15 million or about 10% of the country's labour force. Reductions in passenger transport and the public transport sector are likely to be even more significant. It is also probable that self-guiding technologies will be introduced into sea freight traffic in the near future. The development of artificial intelligence should also bring down hard times on lawyers, teachers, miners, middle management, and journalists among others.
It can be said that on the whole, employment will gradually move from services to other sectors of the economy, many of which have yet to be created. The possibility is a confirmation of the revolutionary nature of the changes that are taking place rather than something unique. Before the First Industrial Revolution, over 70% of the population was occupied with agriculture, whereas nowadays the number hovers around a few percent in developed countries. The percentage of those employed in manufacturing continued to grow until the mid-twentieth century, though it has now fallen to 24% in the EU and 19% in the US (27% in Russia) as a result of the Digital Revolution. Meanwhile, although there are fewer workers, production volume continues to rise steadily. It would now appear to be time to automate services.
The Golden Age of Engineers and Psychiatrists?
Professions associated with intellectual work or direct personal contact with clients are least likely to suffer in the short term. According to the study from Oxford University, professions least susceptible to automation include various jobs in medicine and psychology, as well as coaches, social workers, programmers, engineers, representatives of higher management and creative professionals.
In other words, those whose work requires a creative approach and is not limited to the performance of predictable combinations will be best prepared to deal with the new reality. If we were to speak of engineers in this regard, it would have to be clarified that design engineers are generally safe, while operating engineers, on the contrary, are at risk.
Three key factors are keeping automation away from the creative professions. To successfully perform their tasks, artificial intelligence must possess intuition and an ability to manipulate material objects (touch) and make use of creative and social intelligence. Technology at its current level of development does not actually allow for the resolution of these problems. However, as strong AI continues to develop, the range of jobs available to it will invariably increase as well. It will expand the limits of automation that have already been achieved with existing technologies and will make it possible for computers to make managerial decisions and even, perhaps, engage in creative activity. Therefore, it cannot be ruled out that in the medium or long term, machines might successfully replace writers and artists along with engineers and managers. Furthermore, precedents do exist for AI's successfully composing literary texts.
Thus, it is quite conceivable that the majority of the labour force will find itself back in school in the foreseeable future. The problem, however, is that no one really knows what to study. It has been estimated, that as many as 85% of the professions that will be in demand in 2030 do not yet exist. Even in developed countries, the education systems have yet to adapt to the new reality.
What will become of our country and of us?
Today, most researchers have little doubt that developed countries will successfully adapt to the changes coming one way or another (which does not rule out the possibility of social tension and growth in income inequality). New technologies could help create additional jobs to replace those that have been lost, as it was not long ago following the rapid development of the Internet. It is assumed that the new professions will be more creative and better paid.
A new balance will gradually be established in the labour market. The nature of manufacturing will also change. The development of automation and 3D printing will make it possible to create efficient local production facilities focused on the specific needs of consumers. This will facilitate the return of a part of production from developing countries to developed (so-called reshoring).
In turn, the consequences of automation could be much more negative for countries of the third world. The percentage of non-skilled jobs in developing countries decreased by 8% between 1995 and 2012. Reshoring could significantly accelerate this process in the short term. Since the proportion of people engaged in low-skilled work in low and middle-income countries is much higher, the growth of unemployment would threaten to become a major global problem. The situation would be further aggravated by the underdevelopment of labour protection institutions in these countries.
It must be noted that risks of this sort are endemic to Russia as well. Despite the significantly higher level of education of its citizens in comparison to that in developing countries, the Russian economy could hardly be called high-tech. A significant part of the working population is engaged in routine low-skilled labour, and productivity remains low as well. At the present time, Russia lags significantly behind other developed countries in regards to this indicator (and behind the US by more than 100%), and according to some estimates falls below the world average. What's more, factory jobs are not the only ones at stake – an army of many millions of bureaucrats and clerks is also under threat of redundancy as a result of digitalization.
Another disaster waiting to happen to the Russian economy is related to outdated industry and the decline of domestic engineering. At present, institutions of higher education produce mainly operational engineers trained to maintain tools and machines. What's more, even the limited innovative potential of Russian engineers is not needed by Russian industry.
Furthermore, it cannot be ruled out that in the near future Russia will launch a massive programme to introduce robotic automation and artificial intelligence. All the more since it fits in perfectly with the desire to modernize and digitalize the national economy repeatedly spoken of by the Russian leadership. Because of the lack of a strong trade union movement and the prevalence of hybrid and grey forms of employment, labour automation could lead to much more severe social consequences in Russia than in Western countries. Finally, it is entirely possible that the catch-me-if-you-can nature of such modernization will result in Russia introducing more primitive technologies than in more developed countries. Editor-in-Chief of Russia in Global Affairs magazine and RIAC Member Fyodor Lukyanov cleverly described a similar scenario in his article.
Saving the Rank and File
Ways to reduce the social consequences of labour automation have long been at the heart discussions surrounding the Fourth Industrial Revolution and the development of AI. The Robot Tax is one measure being considered. Microsoft Founder Bill Gates supports the idea and has proposed collecting income tax and social payments on robot labour to slow down the pace of automation. "Right now, the human worker who does, say, $50,000 worth of work in a factory, that income is taxed and you get income tax, social security tax, all those things. If a robot comes in to do the same thing, you'd think that we'd tax the robot at a similar level," he declared in an interview for the Internet publication Quartz. It is his opinion that the funds received from payments of this sort should be used by governments to create social security systems for those who have lost their jobs as a result of automation.
The first country to resort to this measure is South Korea, which introduced an indirect tax on robots in August 2017. The European Union also discussed the introduction of a similar tax, though the clause proposed by Progressive Alliance of Socialists and Democrats Representative Mady Delvaux was rejected by the European Parliament was rejected by the European Parliament because it could slow the development of innovations. At the same time, the parliament approved the resolution itself, which calls for granting robots the status of legal entities.
A universal basic income could also soften the effect of rising unemployment and inequality. Elon Musk supports the initiative together with numerous other businessmen and experts. At the same time, a lack of work to afford one the opportunity to fulfil one's potential poses a significant social risk. Significant unemployment, even in the absence of poverty, can contribute to the marginalization of the population and the growth of crime – the first jobs to go are those of low-skilled employees, who are unlikely to spend all of their permanent free time engaged in yoga and self-improvement activities.
Possible ways of mitigating the consequences of the upcoming restructuring of the world economy include a change in the nature of employment. Technological changes and expanding access to the Internet allow more and more people to work remotely. Thus, some of those who lose their jobs will be able to find themselves a place in the new economy without having to change their place of residence.
Some believe that automation will increase and not reduce the total number of jobs by accelerating the pace of economic development over the long term. Amazon is one example of how automation has not resulted in staff reduction. While increasing the number of robots employed in its warehouses from 1,400 to 45,000, it has managed to retain the same number of jobs. It has also been noted that automation is becoming increasingly necessary due to a decrease in the working-age population (primarily in developed countries).
It should be noted that these measures are all limited in nature and hardly correspond to the scale of changes that stand to be swept in by the Fourth Industrial Revolution. To avoid mass unemployment and social instability, governments must develop comprehensive short-term strategies for adapting the population to the new reality. It is very likely that new programs will be needed to retrain citizens en masse for new professions.
Russia is no exception here; on the contrary, it is of vital importance that our country reform its education system in the near future, especially as regards technical education. It is equally important to develop targeted support programs for those parts of the population that are most vulnerable to automation and digitalization. Moreover, it would seem advisable to make use of existing experience to mitigate the social consequences of factory closures in Russian single-industry towns. If we continue to move as sluggishly as we are moving at present, we risk turning into a kind of reserve for yesterday's technologies with a population becoming ever more rapidly marginalized.
First published in our partner RIAC
[1] Marsh, P. The New Industrial Revolution. Consumers, Globalization, and the End of Mass Production. M.: Gaidar Institute Press, 2015.
After Google's new set of community standards: What next?
After weeks of Google's community standard guidelines made headlines, the Digital Industry Group Inc. (Australia based NGO) rejected proposals from the regulating body based in the southern hemisphere. The group claimed that regulating "fake news" would make the Australian Competition and Consumer Commission a moral police institution. In late August, Google itself forbade its employees from indulging in the dissemination of inadequate information or one that involved internal debates. From the outset, the picture is a bit confusing. After the events in Australia, Google's latest act of disciplinary intrusion seems all but galvanizing from certain interests or interest groups.
A year earlier, Google was shaken by claims of protecting top-level executives from sexual crimes; the issue took a serious turn and almost deteriorated company operations. If anything but Google's development from the horror of 2018 clearly suggests a desperate need from the hierarchy to curb actions that could potentially damage the interests of several stakeholders. There is no comprehensive evidence to suggest that Google had a view on how the regulations were proposed in Australia. After all, until proven otherwise, all whistleblowing social media posts and comments are at one point of time, "fake". Although the global giant has decided to discontinue all forms of unjustifiable freedom inside its premises; however, it does profit by providing the platform for activism and all forms of censure. The Digital Industry Group wants the freedom to encourage digital creative contents, but Google's need to publish a community guideline looks more of a defensive shield against uncertainties.
On its statement, the disciplinary clause, significantly mentions about the actions that will be taken against staffs providing information that goes around Google's internal message boards. In 2017, female employees inside the Google office were subjected to discrimination based on the "gender-ness" of working positions. Kevin Kernekee, an ex-employee, who was fired in 2018, confirmed that staff bullying was at the core of such messaging platforms. Growing incidents inside Google and its recent community stance are but only fuelling assumptions about the ghost that is surrounding the internet giant's reputation. Consequently, from the consumer's point of view, an instable organization of such global stature is an alarm.
The dissidents at Google are not to be blamed entirely. As many would argue, the very foundation of the company was based on the values of expression at work. The nature of access stipulated into Google's interface is another example of what it stands for, at least in the eyes of consumers. Stakeholders would not wish for an internal turmoil; it would be against the enormous amount of trust invested into the workings of the company. If google can backtrack from its core values upon higher forces, consumers cannot expect anything different. Google is not merely a search engine; for almost half of the internet users, it is almost everything.
"Be responsible, Be helpful, Be thoughtful". These phrases are the opening remarks from the newly engineered community guideline. As it claims in the document, three principles govern the core values at Google. Upon closer inspection, it also sounds as if the values are only based on what it expects from the people working for the company. A global company that can resort to disciplining its staff via written texts can also trim the rights of its far-reaching consumer groups. It might only be the beginning but the tail is on fire.
How to Design Responsible Technology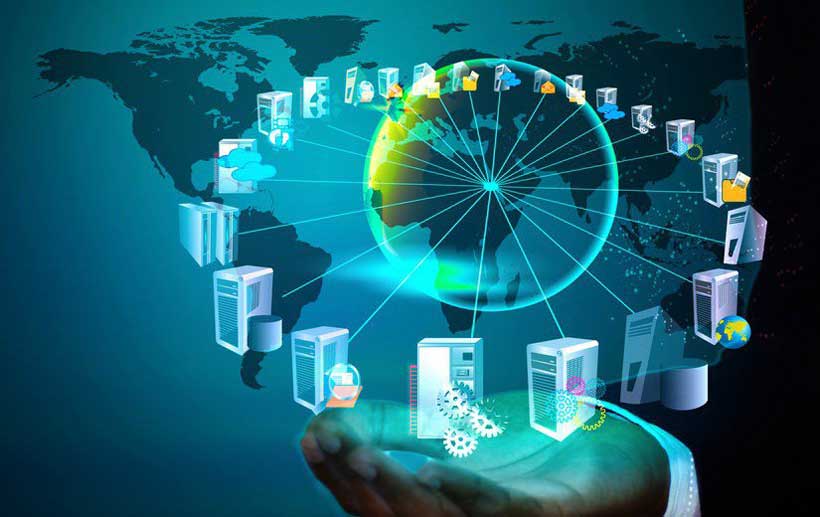 Biased algorithms and noninclusive data sets are contributing to a growing 'techlash' around the world. Today, the World Economic Forum, the international organisation for public-private cooperation has released a new approach to help governments and businesses counter these growing societal risks.
The Responsible Use of Technology report provides a step-by-step framework for companies and governments to pin point where and how they can integrate ethics and human rights-based approaches into innovation. Key questions and actions guide organizations through each phase of a technology's development process and highlight what can be done and when to help organizations mitigate unethical practices. Notably, the framework can be applied on technology in the 'final' use and application phase, empowering users to play an active role in advocating for policies, laws and regulations that address societal risks.
The guide was co-designed by industry leaders from civil society, international organizations and businesses including BSR, the Markkula Centre for Applied Ethics, the United Nation's Office of the High Commissioner for Human Rights, Microsoft, Uber, Salesforce, IDEO, Deloitte, Omidyar Network and Workday. The team examined national technology strategies, international business programmes and ethical task forces from around the world, combining lessons learned with local expertise to develop a guide that would be inclusive across different cultures.
"Numerous government and large technology companies around the world have announced strategies for managing emerging technologies," said Pablo Quintanilla, Fellow at the World Economic Forum, and Director in the Office of Innovation, Salesforce. "This project presents an opportunity for companies, national governments, civil society organizations, and consumers to teach and to learn from each other how to better build and deploy ethically-sound technology. Having an inclusive vision requires collaboration across all global stakeholders."
"We need to apply ethics and human rights-based approaches to every phase in the lifecycle of technology – from design and development by technology companies through to the end use and application by companies across a range of industries," said Hannah Darnton, Programme Manager, BSR. "Through this paper, we hope to advance the conversation of distributed responsibility and appropriate action across the whole value chain of actors."
"Here, we can draw from lessons learned from companies' efforts to implement 'privacy and security by design," said Sabrina Ross, Global Head of Marketplace Policy, Uber. "Operationalizing responsible design requires leveraging a shared framework and building it into the right parts of each company's process, culture and commitments. At Uber, we've baked five principles into our product development process so that our marketplace design remains consistent with and accountable to these principles."
This report is part of the World Economic Forum's Responsible Development, Deployment and Use of Technology project. It is the first in a series tackling the topic of technology governance. It will help inform the key themes at the Forum's Global Technology Governance Summit in San Francisco in April 2020. The project team will work across industries to produce a more detailed suite of implementation tools for organizations to help companies promote and train their own 'ethical champions'. The steering committee now in place will codesign the next steps with the project team, building on the input already received from global stakeholders in Africa, Asia, Europe, North America and South America.
About the Centre for the Fourth Industrial Revolution Network
The Centre for the Fourth Industrial Revolution Network brings together more than 100 governments, businesses, start-ups, international organizations, members of civil society and world-renown experts to co-design and pilot innovative approaches to the policy and governance of technology. Teams in Colombia, China, India, Israel, Japan, UAE and US are creating human-centred and agile policies to be piloted by policy-makers and legislators, shaping the future of emerging technology in ways that maximize their benefits and minimize their risks. More than 40 projects are in progress across six areas: artificial intelligence, autonomous mobility, blockchain, data policy, drones and the internet of things.
The Network helped Rwanda write the world's first agile aviation regulation for drones and is scaling this up throughout Africa and Asia. It also developed actionable governance toolkits for corporate executives on blockchain and artificial intelligence, co-designed the first-ever Industrial IoT (IIoT) Safety and Security Protocol and created a personal data policy framework with the UAE.
Digitally shaping a greener world
Women were not allowed on map-making ship voyages until the 1960s—it was believed that they would bring bad luck. Spanish nuns made maps in the 10th century.
The first A-Z street map of London was created after one woman got lost on her way home from a party, then woke up every day at 5 a.m. to chart the city's 23,000 streets.
As it turns out, women have always contributed to the drawing of maps despite hurdles.
This puts Molly Burhans, founder of GoodLands, in good company. For the first time in history, she is setting out to digitally map the land assets of one of the world's largest land-owners—the Catholic Church.
The journey has been spiritual. Instead of becoming a nun, she decided to pursue digital mapping instead. "Our work is grounded in science, driven by design and inspired by values of stewardship and charity," she explains.
Unchartered waters
It all started when a course in biological illustration turned into a fascination with how everything fits together.
"You can't do surgery unless you've studied human anatomy—and you can't really do sound environmental work unless you've mapped the environment and landscape, and can visualize it," she explains.
She was introduced to digital mapping by Dana Tomlin, the originator or Map Algebra and Geographic Information Systems professor at the University of Pennsylvania and Yale University. When she visited the Vatican in 2016, it got her thinking.
"The Vatican has the most fantastic maps I've ever seen," she said. "White, gold, platinum frescoes flanked the doors. I thought they must have the most incredible land datasets anywhere in the world."
The Vatican is the smallest state in the world, and its biggest land owner. There are 250,000 Catholic-affiliated parishes, orphanages, community centers and retreat monasteries around the world, reaching an estimated 57.6 million people globally.
It is also the world's largest non-government health care provider. The Pontifical Council for the Pastoral Care of Health Care workers estimates that around 26 per cent of healthcare facilities are operated by the Roman Catholic Church.
Iyad Abumoghli, Principal Coordinator of UN Environment Programme's Faith for Earth Initiative, said:
"Globally, faith-based organizations own 8 per cent of habitable land on the surface of the earth and 5 per cent of all commercial forests. There are around 37 million churches and 3.6 million mosques around the world.
"Burhans' work supports UNEP's Faith for Earth Initiative to harness the socio-economic power of faith-based organizations, where preaching meets practice.
"Mapping faith-owned assets will contribute to strategically employ faith values in managing them, ultimately leading to fighting climate change and curbing ecosystem degradation."
Fear of the unknown
Burhans reflects: "Why not leverage this network for environmental good?"
But then the hurdle hit. The data wasn't digital. In fact—it wasn't even there.
"None of the land had been digitally mapped. I was surprised – this was bigger than I'd realized. We can't manage property without foundational data—never mind ecosystem restoration. So, I just kept going to find the data."
When she confirmed that data did not exist, Burhans asked the Holy See for permission to create the first comprehensive global digital data map of the Catholic Church's footprint and people in history, working with a large team at mapping software company Esri, as Chief Cartographer.
Her mission: to help faith-based communities, such as religious orders, dioceses, and the Vatican to first understand what land assets they own. Next, figure out how to leverage those assets for ecosystem restoration on a scale parallel to its massive global health network.
The power of knowing
For Burhans, maps represent the power to shape our world for better health and environmental protection. "We dare to use land for environmental good. I can't emphasize how important our surroundings and environment are," she notes.
"Maps are just the tool, allowing us to capture complex information, from biodiversity to soil type, all in one place. If a picture is worth a thousand words, then a map is worth a million."
"We can map where ecological failure might trigger heavy migration. Or, where sea level rise might force poor communities to move. We can see where more trees could cool hot cities; where green spaces could bring health benefits in areas with high respiratory problems."
For Burhans, the potential of a large data hub capturing all this information across the church's land portfolio is exciting—and unprecedented. It also has implications for all land owners and governments around the world.
Her team maps environmental, social and financial factors of a property portfolio. Centralizing information in one digital hub across sectors—health care, education, relief—could save tens of millions each year, she reflects.
She is also asking bigger questions: "How will artificial intelligence transform our world? How can we leverage land and religion to become the solution to our crises? We must be at the forefront of these issues."
Mapping the church's global footprint
Honing big data for environmental restoration is part of Burhans' vision. Some of this is technical: bringing the Catholic Church into the digital area: "With relevancy, with the right information to roll out safety."
But the vision is also about people. "We want to help people realize that mapping assets is vital to manage them responsibly. We cannot help the church improve its footprint if we don't know what is has."
"We all have different talents and gifts. Mine lean towards creating new technology and applying it to make land work for the greater good. That's my vocation: to make sure that's done—and done with integrity."