The Russian Federation in Africa
In its relations with Africa, Russia – which operates on global markets especially in the field of oil and non-oil raw materials – does not use the same logic as the Western countries'. The latter have always looked only for materials to be processed and turned into finished products within their factories.
In fact – according to the most authoritative scholars and experts – in Africa, Russia seeks above all the human capital, i.e. the human capital to be developed, the ruling classes to be educated, as well as the masses to be trained and made productive, always in an integrated vision of development between the great continental Eurasia and Africa.
The Russian relations with Africa are only synergistic, as they are two large reserves of raw materials and this makes their geo-economic situation in this respect very similar. However, as often reiterated by Russian experts, these are always operations that take long time and have a strong geopolitical and strategic dimension.
Hence, again according to Russian analysts, the logic underlying the relations between Russia and Africa is the union of their best practices so as to create a synergy that, in the future, will have a global geopolitical and economic impact.
Westerners want to look for goods and resources which are essential for their technological and industrial survival, while Russia wants to support Africa to take it away from the US and EU influence and use it as the pivot of Russia's future development as a global, economic and strategic power.
However, the economic and political relations following the USSR collapse were the first ones to be sacrificed on the altar of the very severe Russian economic crisis of the time.
The current Russian establishment interpreted that crisis as an ill-managed colonization of the great Russian reservoir of raw materials. Exactly the same paradigm that is currently applied to the wide African region.
Later we witnessed the complex turn – ordered by Vladimir Putin since his official rise to power on May 7, 2000 – from a Russian GDP of only 764 million US dollars in 2006 to 2,096.8 million US dollars in 2014 up to 1,248.55 US dollars in 2016.
Moreover, the International Monetary Fund foresees that the future increases of the Russian GDP will result almost exclusively from the expansion of the internal market.
This is the example given by the Sochi Olympic Winter Games and by Russia's international initiatives.
Hence – as Keynes explained in his old, albeit always valid, General Theory -if economic growth and the capitalistic or non-capitalistic industrialization depend on the secondary processing of raw materials and on the market-driven innovation, generated by the market and its demand, obviously the West must expand itself – in a new way – where these raw materials are found, namely Africa, Asia and Latin America – and obviously the new geopolitics will repeat the one analysed by Georg Wilhelm Pahl in the 1930s: the war for primary raw materials.
Unlike technologies, said raw materials are not reproducible.
Hence, in terms of basic productive structure, the Russian Federation is homogeneous and similar to many of the countries rich in raw materials which, like Russia, make up the so-called BRICS group.
In fact, if we read the Russian Federation's "Concept of Foreign Policy" adopted by President Medvedev in July 2008, we can see that the issue of collaboration between Russia and the African countries- as well as an enhanced  dialogue with the G-20 and the G-8 -are some of the fundamental issues of the Russian power projection throughout the world.
Moreover, in the 2017 "Concept", it is made clear that "Russia intends to strengthen its position in global economic relations and prevent any discrimination against Russian assets, services and investments".
It is worth keeping in mind that, altogether, Africa and the Russian Federation hold 60% of the world's natural resources.
Hence the fundamental problem for Russia is to be so strong at international, legal and financial levels to avoid the fast and ferocious exploitation of its own natural resources – as well as of its friendly African countries – at low prices and without any political and military compensation in return.
Although many people think the opposite, imagining an impossible "tertiary society" -of "services" or, even more humorously, of "knowledge" -the "resource factor" is essential to analyse the current state of the world market.
Between 1960 and 2009 the world population grew from 2.5 to 6.6 billion people and currently, based on the 2017 data, we see the undoubtedly shocking forecasts of world population reaching as many as 7.6 billion people in 2018.
A 400% increase of the world's population recorded  throughout the twentieth century. According to UN data, between 2018 and 2100 the world population will rise   approximately to 10 billion people.
Oil extraction – the axis of Russia's current economy, which will also be diversified through these new relations between Russian and African raw materials-has risen  from 2.5 million barrels per day in 1960 to 4 million barrels in 2009 up to 6.9 million barrels per day this year, with a forecast of stable global growth in oil consumption of 1.2 million barrels per day.
Global natural gas production has risen from 190 million in 1960 to approximately 3,900 in 2018, with a consumption outlook predicting significant growth of global consumption, higher than the oil one.
The fact is that these growth trends in raw material consumption apply not only to energy products, but also to  all types of minerals and non-food raw materials.
Hence there is no monetary crisis – occurring by chance or  artfully created – which can manoeuvre this stable condition of the markets and the allocation of raw materials. Any manipulation with derivatives or other financial formulas will never be able of changing the material equilibria on the planet.
It is worth noting, however, that 16% of the world population lives in developed countries, even though  in these countries the social gap between rich and poor is increasingly widening.
The "Gini coefficient", which is a commonly used measure of inequality of income or wealth, is currently optimal in the North European countries, while it is very low in Bolivia, Colombia and generally in  Latin America.
However, it is also very low in Gambia, Namibia and South Africa, ranging between 0.66 and 0.50, in a context in which the maximum income equality is 0.50, considering that 0 means complete income equality.
The United States, Russia and China range between 0.40 and 0.45, with China following closely.
Nevertheless 10% of the richest population owns 37% of wealth in Europe, 47% in North America, 46% in Russia and 41% in China, but with 55% of wealth in Brazil, sub-Saharan Africa, India and even 61% throughout the Middle East – obviously excluding Israel.
This make us predict a future scenario that reminds us of Mao Zedong's "Three Worlds Theory", which proposed three political-economic worlds: the First world consisting of superpowers, the Second World of developing powers and the Third World of exploited nations.
The First World was composed of the USA and the Soviet Union, which engaged in imperialism and social imperialism and featured a "capitalist" country and a "revisionist" country (i.e. the USSR which, at the time, was consumed in the madness of the Cold War and in the economic and military confrontation between East and West). Japan and Canada, Europe and the countries of the global North-South divide composed the Second World, while the countries of Africa, Latin America and Asia (except Japan) composed the Third World, which would be  unified and led by Red China.
Hence 16% of the population lives in the First World,  which organizes the production and consumption of raw materials, while as much as 53% of the world population lives in developing countries.
With their 16% of population, however, the developed countries consume 52% of all the raw materials extracted.
This is the profound meaning of the "war for Africa" that everyone is currently waging with both conventional means and indirect or influence strategies.
Africa is the primary area for the extraction of manganese, chromium, bauxite, gold, platinum, cobalt – 94% of which is currently extracted indirectly by Chinese companies operating in the Black Continent – vanadium, diamonds, phosphorite and fluorite.
Africa is also the second region of extraction for copper, asbestos, uranium, antimony, beryllium and graphite, as well as the third  region in the world for oil, natural gas, mercury and iron ore reserves.
Africa, however, also possesses significant deposits of titanium, nickel, bismuth, lithium, tantalum, niobium, aluminium salts, tungsten and precious stones.
In short, the Black Continent is strategic for all the raw materials characterizing the technologies of the future  scientific and industrial revolution, which is currently  typical of the First World's economies.
Finally, another factor of geoeconomic similarity between Russia and Africa is that they are two great global regions in which the fast and often unreasonable exploitation of natural resources has not occurred yet. Political and military difficulties of ancient and now outdated colonial hegemonies.
As, indeed, it has already happened in Brazil and in some Asian areas.
The depletion of natural resources in Latin America is older and more profound than the one already underway in some regions of sub-Saharan Africa.
We must not forget, however, that in mid-21st century the demand for raw materials will grow by 50% or 60% while, again according to Russian statistics – mostly confirmed also by the United States – the oil demand is expected to grow by 113 million barrels per day until 2030.
Another important fact, however, is that every year the United States is increasing its imports from Africa – and this has been going on since 2005, with a yearly 10% increase of North American imports from Africa.
Over the same 2001-2015 period, the European Union has instead reduced its imports from Africa by 2.5%.
Nevertheless, over 70% of imports to the USA is only for oil products, while minerals and other African non-food raw materials only account for 14-15% of the US total imports.
Hence the African Growth and Opportunity Act (AGOA) – the Treaty that since 2000 has been regulating US and African trade -lays down that 6,400 products of 40 African countries will enter the USA duty free. This has indirectly created a million new jobs in Africa but, as always happens with mere free-trade treaties, they do not lead to investment, but only to the expansion of African imports which, although important, is not enough.
Currently, however, the US direct investment in Africa is on the wane: lately the US exports to sub-Saharan Africa have been worth 19 billion US dollars, while bilateral trade fell from 100 billion US dollars in 2008 to 39 billion US dollars in 2017 – a fall in North American imports mainly due to the increase in US energy independence and autonomy.
China has already funded 3,000 infrastructures in Africa in various ways and has granted 86 billion dollars of commercial credits to African governments. It has also invested 6 billion dollars a year throughout the Continent until 2025.
In 2015, during the Forum on China-Africa Cooperation Conference (FOCAC), President Xi Jinping granted a further multi-year commercial fund to the tune of 60 billion dollars, to which another 20 will be added at the end of the mandate in 2025.
Hence China is already Africa's first creditor, with 14% of the entire sub-Saharan debt stock.
China's Foreign Direct Investment in Africa, however, is still low, considering that it accounts for 5% of all the FDI in the Continent, while there are currently 10,000 China-owned companies – mainly private ones – operating in Africa.
Furthermore, in 2007 the EU launched the Africa-EU Strategic Partnership, operating between EU-27 and 54 African countries.
The fifth Partnership Summit held in Abidjan in 2017 reaffirmed the main assumption underlying the agreement, namely mutual trade, in a situation in which trade between Africa (i.e. the 54 countries adhering to the Africa-EU Strategic Partnership) and the European Union is worth approximately  300 billion euro a year, while the European Union has guaranteed additional 54 billion euro for "sustainable development" – whatever this may mean in Africa.
Following the non-brilliant concept of "equalitarian" trade  typical of the USA, the EU has established a series of Economic Partnership Agreements (EPAs) with 40 other sub-Saharan African countries of the Strategic Partnership, with bilateral treaties envisaging preferential access to European companies in those areas, while imports will be liberalized over a period of 20 years.
Too late, too little.
Nigeria is opposed to the EPA since it maintains it is an obstacle stopping its industrialization, while Brexit has greatly weakened the EU ability to penetrate the African markets and ruling classes.
Finally, the USA has recently invested 6.5 billion US dollars in 14 African countries through the Millennium Challenge Corporation alone – funds  aimed at fostering inter-African economic integration (a sort of future African EU) and to create the best conditions for standard private North American investment.
Moreover, in February 2018, the US government established the BUILD Act, i.e. the rules on Better Utilization of Investment Leading to Development, a new federal agency that will put together some functions of the Overseas Private Investment Corporation and of  USAID, which will mainly deal with equity investment in Sub-Saharan countries.
However, let us revert to the Russian Federation.
Building on a strong bilateral relationship with Abdel Fattah al-Sisi's Egypt, Russia currently plans to develop a series of relations – always and especially at bilateral level –  with many African countries, particularly those having a more difficult relationship with the EU and the USA.
At the inauguration of Vladimir Putin's current Presidency there were people of great strategic importance for Africa: Cyril Ramaphosa, President of the South African Republic; obviously Abdel Fattah al-Sisi from Egypt; Emmerson Mnangawa from Zimbabwe; Joao Laurenco, President of Angola; Hage Geincob from Namibia and finally Omar al Bashir, military and political leader of South Sudan.
With regard to Egypt, Putin is working on a nuclear power plant and a special industrial zone, as well as on a package of aid and investment amounting to approximately 32 million US dollars.
An operation that is supposed to be completed in 2022.
For Zimbabwe – currently a political pariah for the whole West – the relationship with Russia and China is fundamental for the steady flow of economic aid from the two Asian countries. This aid will soon be turned into bilateral trade and into the creation of an autonomous Russian economic zone in the Southern part of the country, in addition to the modernization of agriculture and the creation of some industrial sectors mainly linked to agricultural by-products.
Russia, however, has also invested 3 billion US dollars in a large platinum mine.
Alrosa, Russia's major State-owned company in the diamond sector, will operate in Angola where it will exploit one of the largest diamond deposits in the world, namely Luaxe. The Russian Federation is also planning to make additional infrastructure investment in South Sudan, very different from the investment planned by Europe and the United States there.
Russia, however, plans to develop – above all – the vast oil fields that Al Bashir's regime of South Sudan has on the borders of the country. As to South Africa, we will see what results the South African Presidency of the BRICS groups on July 25-27, 2018 will achieve in terms of bilateral relations.
It is worth recalling that the BRICS countries account for 26% of the world surface and 42% of the world population.
In the Third World population is growing, while the population decline in Europe and North America makes us fear the worst for our rates of development and the unsustainable costs of welfare and pension systems while, for obvious reasons, the average factor productivity is decreasing throughout the West.
With a view to underlining again the importance of relations between the Russian Federation and the African countries, there is a clear link between Russia's trading partners in Africa and the States participating in the bilateral joint manoeuvres put in place ever more often by Russia in Africa.
Moreover, the Russian peacekeepers in Africa often outnumber those coming from France, Great Britain and the United States. In Africa the Russian "green helmets" often outnumber those of the other Western powers altogether.
Furthermore – according to Standard & Poor's, but also to data from other financial research companies-to some extents, sub-Saharan Africa is more attractive for business than other areas of the world, i.e. the Frontier Emerging Markets –  37 countries in total, including Slovakia, Slovenia, Kazakhstan, Cyprus, Estonia and the United Arab Emirates.
Considering these areas, the US military imports over 50% of the minerals needed for the construction of long-range bombers from sub-Saharan Africa only, while the US military imports of cobalt from the countries of that region account for 75%.
Furthermore, Africa will be a land of conquest for the  Russian Federation, together with the People's Republic of China, inasmuch as the investment of major countries will be infrastructural, lasting and based on the training of the local ruling classes and, above all, of their local labour forces.
What a Week of Talks Between Russia and the West Revealed
Moscow's demands of the United States and NATO are in fact the strategic goals of Russian policy in Europe. If Russia cannot achieve them by diplomatic means, it will resort to other methods.
The meeting between Russian Foreign Minister Sergey Lavrov and his U.S. counterpart Antony Blinken on January 21 follows on from the previous week's intensive talks: the first round of U.S.-Russian dialogue on European security issues in Geneva, followed by sessions of the Russia-NATO Council in Brussels and the OSCE Standing Committee in Vienna. The extremely tough talks that took place last week in Europe didn't end in a public scandal or definitive rupture, but nor did they inspire confidence that the ongoing European security crisis can be resolved any time soon.
The lack of a diplomatic solution will logically lead to a further escalation of the crisis, and increase the chances that the only way out of it will be through the use of what Russian officials call "military-technical means." While Moscow and Washington continue to assess the situation and prepare to take new steps, it makes sense to explore the roots of the crisis, to analyze the routes and consequences of its escalation, and also to look at alternative ways of dealing with the security conundrum in Europe's east.
Roots
The roots of the crisis can be clearly traced. With the end of the Cold War and the collapse of the Soviet Union, the United States and its allies established a European order based on the dominant role of America and the central position of NATO as an instrument for military and political regulation, and for guaranteeing Western security and the order they had created. Russia, which had failed to become part of the West on its own terms and refused to accept the inferior role offered to it, found itself on the outside of that order, and was forced to accept the new state of affairs. The United States was aware that Russia was unhappy with the situation, but preferred to ignore it, since it viewed the country as a waning power.
History has shown, however, that if a large, defeated power has not been incorporated into the post-war order, or if it has not been offered a place in it that it finds acceptable, then over time it will begin to take action aimed at destroying that order or, at the very least, significantly altering it. This depends, of course, on the frustrated power having enough material potential, and on its leadership having the political will and public support. In Russia, these conditions began to form in the first half of the 2010s, as demonstrated by Moscow's reaction to the crisis in Ukraine and the subsequent confrontation with the United States and breakdown in relations with the EU.
Evolution of the Confrontation
In the eight years of the confrontation with the West, Russia's foreign policy has continued to evolve, from adapting to inconvenient new realities to attempts to at least prevent the country's geopolitical position from deteriorating any further, and at best to change the situation to Russia's advantage. Still, right up until the start of 2021, this policy was essentially built upon that of Mikhail Gorbachev in the sense that it sought to reach mutual understanding—and establish partner relations—with the United States and Europe. Until very recently, President Vladimir Putin spent a great deal of time during lengthy televised discussions with U.S. interviewers trying to convince the American public that Russian interests do not run counter to those of the United States, and that Moscow and Washington can and should join forces against global challenges such as universal security, terrorist threats, or the pandemic.
That attitude changed at the start of 2021. That spring, Russian troops began large-scale military exercises along the Ukrainian border. U.S. intelligence suspected the drills could be cover for preparations to invade Ukraine. Unable to ignore Russia's actions, U.S. President Joe Biden invited Putin to meet with him in Geneva, even though Russia had not previously been among the White House's priorities.
This tactic of forcing Washington to engage in talks with Moscow was actually voiced by Putin back in 2018, in an address to both chambers of the Russian parliament. Presenting a range of new weapons systems, the Russian president said of the United States: "No one listened to us before. Well, listen to us now."
The sole practical results of the two presidents' meeting in Geneva were the start of Russian-U.S. consultations on strategic stability and cybersecurity. However, on Ukraine, the Minsk process aimed at ending the conflict reached a diplomatic impasse, even as NATO increased the scale and frequency of its military exercises in the Black Sea area. In fact, the situation on Russia's western and southwestern borders only worsened.
The situation forced the Kremlin to return to its tactic of using force to put pressure on the White House. In the late fall of 2021, U.S. intelligence reported a growing threat on the Russia-Ukraine border. An even bigger military buildup by Russian forces than that seen during the spring forced Washington to go even further than direct talks, and to agree to negotiations with Moscow on issues of European security.
Forced Negotiations
In this respect, Russia's tactic of forcing the United States to the table had worked. So, building on this initial success, Moscow presented the Americans and their allies with a draft treaty and agreement outlining Russia's demands of the West on the issue of European security.
Last week's talks did not lead to a breakthrough, and nor indeed could they. It's unlikely that even the Kremlin was expecting its demands to be accepted. The kind of conditions put forward by Russia are usually only implemented by the losing side, which the United States is not.
What's more important is that for the first time since the talks on German reunification, the United States has sat down at the negotiating table with Russia to discuss the problems of European security. Plus, for the first time since its recent withdrawal from the Intermediate-Range Nuclear Forces Treaty (INF), Washington has shown willingness to reach an agreement on not deploying short- and medium-range missiles in Europe, as well as on restricting military activity in Eastern Europe.
Not so long ago, Moscow would have viewed this as a major diplomatic win. Now, however, the bar has been set much higher. Russia insisted that the talks focus on its "binding" demands: not to expand NATO into former Soviet nations, not to position offensive weapons systems in Europe that could reach Russian territory, and to withdraw military infrastructure established by NATO in Eastern Europe since the signing of the Founding Act on relations with Russia in 1997.
Security Guarantees
Strictly speaking, there can only be one guarantee of security in the nuclear age, and that's the threat of mutually assured destruction. That has its drawbacks, however: in the event of an armed conflict between nuclear powers, the losing side may resort to using nuclear weapons to avoid being defeated, paving the way for an escalation that could lead to an exchange of massive nuclear strikes and the death of civilization.
All other guarantees are conditional and cannot be relied upon. Arms control and reduction measures, nonproliferation efforts, confidence-building measures and transparency, moratoriums, reciprocal or multilateral restraint, and so on are all aimed at increasing mutual predictability and ensuring that military and political decisions are taken with cool heads. Still, no legally binding treaties or politically binding agreements can provide absolute guarantees that they will be implemented.
International relations are based on the principle and—for independent players—the reality of state sovereignty. Nations don't just enter freely into agreements with each other; they are free to end those agreements too. In the last twenty years alone, the United States has unilaterally withdrawn from U.S.-Russian agreements on missile defense systems and intermediate-range missiles, the multilateral Open Skies Treaty, and the Iran nuclear deal. Cast-iron guarantees simply don't exist.
There are no illusions about any of this in the Kremlin and the Foreign Ministry, still less in military headquarters. There is no real trust in non-aggression pacts or detargeting (or zero targeting) agreements. Given the current domestic political situation in the United States, it's virtually impossible to reach any agreements with the country that would be ratified by two-thirds of U.S. senators. Putin himself acknowledged this when he said publicly that he wanted to see "at least legally binding agreements."
It's possible that this is Putin's attempt to make up for the oversight of Gorbachev, who failed to secure legally binding undertakings not to expand NATO after German reunification. In recent times, this has once again become a hotly discussed topic among Russian officials and media.
There is, however, a broader way of looking at it. Of the five most recent waves of NATO expansion, four happened on Putin's watch: the Baltics, Slovakia, Slovenia, Romania, and Bulgaria in 2004; Croatia and Albania in 2009; Montenegro in 2017; and North Macedonia in 2020. For a long time, Moscow had no way of resisting this process: it had neither enough influence in the countries in question, nor the means of putting pressure on them. Now it appears to have acquired those means, and Putin—apparently feeling a degree of responsibility for what has happened during his lengthy rule—is starting to use those means to make amends. The question is, how realistic is it for the Americans and Europeans to implement Russia's demands?
The Limits of Possibility
Politics, as the saying goes, is the art of the possible. At the center of Russia's draft treaty are three unconditional demands by Moscow: an end to NATO expansion; no more NATO infrastructure—in particular, offensive weapons—to be rolled out in Europe; and the withdrawal of military infrastructure deployed to Eastern Europe after 1997.
Moscow's main demand—no further NATO expansion onto the territory of the former Soviet Union—is de facto being implemented, since the United States and its allies are not prepared to take responsibility for the military defense of their clients, Ukraine and Georgia, and that is unlikely to change. The problem is not so much the unresolved conflicts in Abkhazia, South Ossetia, and the Donbas as the prospect of a direct confrontation with Russia in places where Moscow both has genuine security interests and is ready to use force to protect them if necessary. The United States, meanwhile, has no such interests or readiness to use force, and that is also unlikely to change.
Since the United States is not prepared to go to war with Russia for Ukraine, neither Ukraine nor Georgia will be accepted into NATO as long as Russia is able to prevent it. The threat of Ukraine being in NATO is, therefore, in fact a phantom one for the foreseeable future. The question of whether we might see NATO in Ukraine—in the form of offensive weapons, military bases, military advisers, arms supplies, and so on—is trickier. Having what would amount to an unsinkable aircraft carrier controlled by the United States on Moscow's doorstep, on hostile territory, even if Ukraine is not officially part of NATO, would be far more serious than the Baltic countries' NATO membership. This isn't a full-fledged threat just yet, but it certainly could become one, and what happens then?
There's a chance that an agreement could be reached on the issue of not locating U.S. missile stations in Ukraine, as attested to by the willingness of U.S. negotiators to discuss this topic in Geneva. The establishment of missile bases is not a military priority for Washington, and their hypothetical appearance around, say, Ukraine's Kharkiv area could be countered by equipping Russian submarines coasting the U.S. mainland with Zirkon (Tsirkon) hypersonic missiles.
It's also possible that an agreement could be reached on U.S. and other NATO members' military bases in Ukraine. Right now Western countries are keen to avoid sustaining any losses in any fighting between Russia and Ukraine, and are therefore currently planning to evacuate their advisers from the country.
It will be harder, if not impossible, to agree on ending military and military-technology cooperation between Ukraine and the United States/NATO. The most that can be hoped for here is restrictions on the nature of arms supplied to Kyiv by the West. For that to happen, the United States will insist on a de-escalation of Russia's military preparations on Ukraine's borders. Any de-escalation, however, will have to be accompanied by restrictions on NATO maneuvers close to Russia's borders in Europe.
Moscow's demand for the withdrawal of all military infrastructure deployed to NATO's Eastern European member states is as impossible as it is largely unnecessary in terms of Russia's security. The several thousand U.S. soldiers located on the territory in question don't exactly pose a serious threat to Russia. NATO battalions in the Baltics are, if anything, simply there to placate the three host countries: their presence on former Soviet territory may leave a bad taste in Moscow, but is hardly cause for alarm.
There is other infrastructure, of course, which really does pose a threat: first and foremost, U.S. missile defense components in Romania and Poland; air bases that could house planes capable of carrying nuclear weapons; naval bases; and so on. The issue of missile defense system launchers that could be adapted for intermediate-range missiles could be resolved as part of a new INF agreement. Other issues come under the umbrella of regular arms control in Europe, which has been shelved since NATO countries refused to ratify the adapted Treaty on Conventional Forces in Europe.
There is a suspicion that the third key demand—effectively, a return to 1997—was put forward so that it could later be retracted, thereby demonstrating Moscow's readiness to compromise. More potential for reaching agreements could lie in the unbundling of Russia's raft of proposals and demands, and willingness to pursue parallel tracks—but only if there is confidence that agreements can be reached that would satisfy Russia's security interests.
What Next?
The chances of the United States implementing Russia's demands in the format and timeframe set out by Moscow are non-existent. Agreements are theoretically possible on two of the three key issues: non-expansion and non-deployment. But any such agreements will be of a political, not legally binding nature.
Various Russian commentators have discussed the possibility of retracting the provisions of NATO's 2008 Bucharest Summit Declaration that stated that Ukraine and Georgia "will become members of NATO." Yet this is unlikely to happen at the alliance's summit in Madrid this year: there may be no real substance to such symbolism, but renouncing it would probably be too much of a loss of face for the United States and NATO.
That is not the only option, however. NATO could, at the initiative of the United States, announce a long-term moratorium on new members, for example. Biden has already said that Ukrainian membership of NATO is unlikely to be approved in the next decade, while some U.S. experts are talking about twenty to twenty-five years. Russian Deputy Foreign Minister Sergei Ryabkov was more specific in his choice of words: "never ever." For the vast majority of today's politicians and officials, however, "never" may well mean "not in my lifetime." A figure of sixty-nine or even forty-nine years would work just as well.
It's also possible to agree on not deploying intermediate-range missiles and other offensive weapons: not as part of a treaty, but as an intergovernmental agreement between Russia and the United States, which wouldn't have to be ratified in the latter. It could also be possible during negotiations on the issue to address the sides' concerns about, respectively, U.S. missile defense launchers and new Russian cruise missiles.
Finally, it would be possible to select specific areas of concern with regard to infrastructure on NATO's eastern flank and to resolve them through confidence-building measures.
None of the measures outlined above comprise either security guarantees or legally binding documents, but, as previously noted, Russia has long had the former via its nuclear arsenal and armed forces, while the latter are effectively impossible and would in any case not be absolute. Still, they would at least provide Russia with written assurances.
Countermeasures
For now, no agreements are in sight on the issues that concern Russia. For President Putin, however, a negative result also counts as a result. The Kremlin needed to express itself with full clarity on its security concerns in Europe, and it has made itself abundantly clear.
It's important to understand that Moscow's demands of the United States and NATO are in fact the strategic goals of Russian policy in Europe. Their aim is not to restore the Soviet Union, as some suggest. Rather, the idea is to reframe security in Europe—particularly in Europe's east—as a contractual relationship between the two principal strategic actors in the region, Russia and the United States/NATO, thus turning the page on an era when it was the business of the United States alone. This is regarded as a vital national security interest. If Russia cannot achieve its goal by diplomatic means, it will need to resort to other tools and methods.
Russian officials have said that if the talks fail, Moscow will take military-technical and even military measures. Those measures have not been specified in advance—unlike the Western sanctions that have been threatened in the event that Russia invades Ukrainian territory—but they are being widely discussed. A range of measures is likely to be proposed to Putin by his advisers, from keeping up the pressure with the threat of force and deploying new weapons systems to sensitive regions, to much closer cooperation with Russia's ally Belarus and Chinese partners.
It's important, however, that these measures be a response to existing and likely future security threats to Russia, rather than a provocation that would elicit new such threats. There's no point in seeking to punish the West for its intransigence using military technology or military strategy. The main thing for Moscow is to maintain a robust policy of deterrence under any conceivable military, technological, and geopolitical conditions. Credible national security guarantees are not based on non-aggression pacts with a potential enemy, but on effective deterrence of any adversary.
Still, agreements can also be useful, if the terms are acceptable. The recent flurry of negotiations is just one round of the complex strategic game currently playing out before the world's eyes. The United States and NATO have promised to present Russia with their own counterproposals (read: counterdemands). Backstage, the U.S. Congress is discussing new sanctions, the Kremlin is compiling a raft of countersanctions, and the Russian Defense Ministry is carrying out a joint exercise with the Belarusian armed forces. Major power relations remain essentially a power play.
This article is part of the Russia-EU: Promoting Informed Dialogue project, supported by the EU Delegation to Russia. From our partner RIAC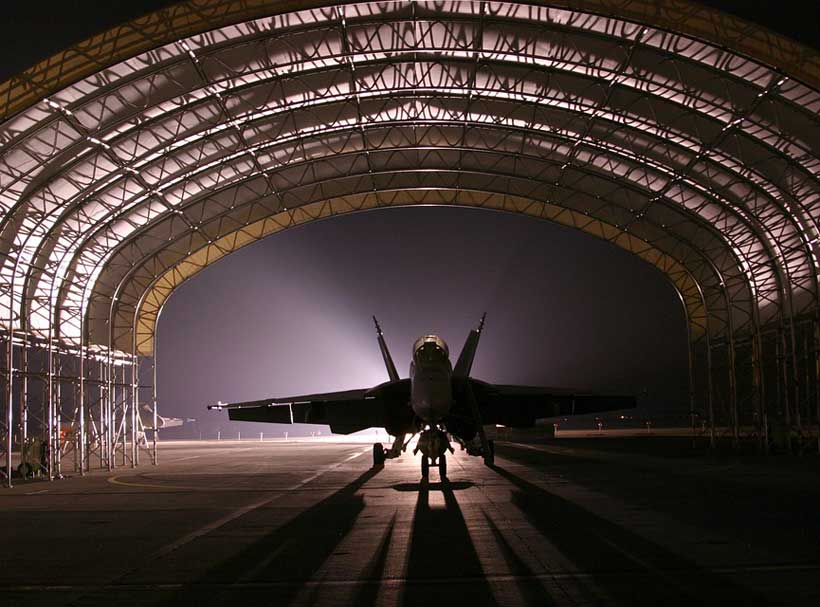 Over the past days and weeks, media outlets have been proliferating all kinds of apocalyptic predictions and scenarios on the immediate prospects of the Ukrainian crisis. Journalists, experts, and politicians claim—with all seriousness—that a Russian-Ukrainian war can hardly be thwarted, not to mention article that seek to explore a purported coup in Kiev, the crushing response of the West, or even the looming nuclear conflict of global dimensions.
We shall try to find an answer to a number of interwoven questions, which might arise in the minds of those who face this wave of dire prophecies and predictions. Why has this information attack been unleashed? Who is behind this and who is deriving profit from it? What is really going on and what could happen to the Ukrainian issue in the near future?
Starting off with Moscow's plans and intentions. Anyone who is slightly familiar with the structure of power in Russia knows well that it is few people who are especially close to the power circles that are aware of the true plans and the motives of the Russian authorities. As a rule, these people tend to avoid showing up in the media. Strong statements are usually made by those tasked by their superiors to attract a lot of exposure or by those who act at their own discretion to be noticed and appreciated by their top management. Obviously, none of these talking heads are privy to any of the Kremlin's plans, which means they are simply working out their tasks at a higher or lower professional level. Regrettably, being baseless and of no practical value, the campaign—launched by such 'concerned' people about the allegedly impending war in Ukraine—invariably affects the public sentiment in our country, causing either panic or warmongering. This bellicose campaign, coupled with its dire consequences, has the potential to seriously demoralize and traumatize Russian society. Time will tell what repercussions this may bring about; still, nothing good can obviously be expected from this wave of hysteria.
It can be assumed that some in Russia need another anti-Ukrainian campaign to deflect attention from the country's severe socio-economic and political problems, to raise the population's patriotic spirit, or to unite the country. If one thinks so, one is likely to be seriously disappointed over time. The very idea of war against Ukraine or in Ukraine is insufficient for a new national idea; it is not even close to a platform on which Russian society could be consolidated.
Now let's take a look at this problem from Ukraine's perspective. We have to admit that there are many in the country who are interested in stirring up information hysteria around the relations with Russia, and for various reasons. They assume that playing the role of an innocent victim of the bloodthirsty Russia can only bring benefits to Ukraine.
First, they believe that this way it would be easier to implement a plan in order to shape a new national identity. Second, the West might be willing to turn a blind eye to Ukraine's domestic scandals, corruption cases and other issues. Third, one can count on increased economic and military aid by playing the victim. Fourth, numerous clumsy actions of Russian propaganda only serve to strengthen anti-Russian sentiments across Ukraine. Therefore, it is logical to assume that Kiev will go on with doing everything it can to heat up tensions in the media environment.
The campaign around Russia's alleged imminent aggression in Ukraine is also good for Washington and its Euro-Atlantic allies. It provides a distraction from their own domestic problems, allowing for cohesion within the archaic NATO and diverting attention from the ignominious flight of the Western troops from Afghanistan. By focusing on what is going on around Ukraine, the White House is trying to counter the Europe-wide perceptions that the Atlantic string of U.S. foreign policy is finally receding into the background of U.S. priorities, giving way to the Indo-Pacific, which is more important to Washington.
Long story short, everyone is minding their own business, spinning a propaganda war around Ukraine.
Are there any forces that might actually be interested in a full-blown rather than a propaganda war in Ukraine? The situation looks different here. If one puts aside the opinions of fierce fanatics and professional instigators, it turns out that no one needs an actual war with the use of modern weapons, countless casualties and immense destruction. Everyone would lose from such a war, be it Russia, the West, or Ukraine. This would entail such political, military, and economic costs for everyone that it would not be easy to recover for decades, not merely years. The repercussions of a major war at the center of Europe would be no less lasting than the ramifications triggered by the Chernobyl disaster, which have persisted for almost forty years. Who would be willing to take such a risk?
We allow ourselves to draw a relevant, if not too original, conclusion, leaving all the forecasts and scenarios of a military conflict at the heart of Europe to the conscience of numerous slacktivists. The only decent way out of the current situation is for all sides to immediately meet at the negotiating table on mutual security guarantees. Russia, the United States, and NATO have all presented their proposals on this matter. The positions of the parties are known. Now we must come to agreement.
From our partner RIAC
Putin's post-Soviet world remains a work in progress, but Africa already looms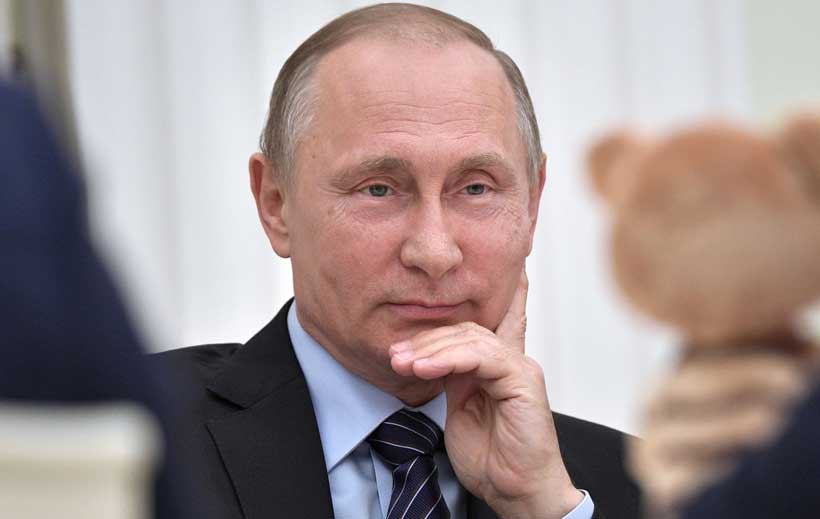 Russian civilisationalism is proving handy as President Vladimir Putin seeks to expand the imaginary boundaries of his Russian World, whose frontiers are defined by Russian speakers and adherents to Russian culture rather than international law and/or ethnicity.
Mr. Putin's disruptive and expansive nationalist ideology has underpinned his aggressive
approach to Ukraine since 2014 with the annexation of Crimea and the stoking of insurgencies in the east of the country. It also underwrites this month's brief intervention in Kazakhstan, even if it was in contrast to Ukraine at the invitation of the Kazakh government.
Mr. Putin's nationalist push in territories that were once part of the Soviet Union may be par for the course even if it threatens to rupture relations between Russia and the West and potentially spark a war. It helps Russia compensate for the strategic depth it lost with the demise of communism in Europe and the collapse of the Soviet Union.
However, equally alarmingly, Mr. Putin appears to be putting building blocks in place that would justify expanding his Russian World in one form or another beyond the boundaries of the erstwhile Soviet Union.
In doing so, he demonstrates the utility of employing plausibly deniable mercenaries not only for military and geopolitical but also ideological purposes.
Standing first in line is the Central African Republic. A resource-rich but failed state that has seen its share of genocidal violence and is situated far from even the most expansive historical borders of the Russian empire, the republic could eventually qualify to be part of the Russian world, according to Mr. Putin's linguistic and cultural criteria.
Small units of the Wagner Group, a private military company owned by one of Mr. Putin's close associates, entered the Centra African Republic once departing French troops handed over to a United Nations peacekeeping force in 2016. Five years later, Wagner has rights to mine the country's gold and diamond deposits.
Perhaps surprisingly, the Russian mercenary presence persuaded President Faustin-Archange Touadera that the African republic should embrace Russian culture.
As a result, university students have been obliged to follow Russian-language classes starting as undergraduates in their first year until their second year of post-graduate studies. The mandate followed the introduction of Russian in the republic's secondary school curriculum in 2019.
Mr. Touadera is expected to ask Mr. Putin for Russian-language instructors during a forthcoming visit to Moscow to assist in the rollout.
Neighbouring Mali could be next in line to follow in Mr. Touadera's footsteps.
Last month, units of the Wagner Group moved into the Sahel nation at the request of a government led by army generals who have engineered two coups in nine months. The generals face African and Western sanctions that could make incorporating what bits of the country they control into the Russian world an attractive proposition.
While it is unlikely that Mr. Putin would want to formally welcome sub-Saharan and Sahel states into his Russian world, it illustrates the pitfalls of a redefinition of internationally recognised borders as civilisational and fluid rather than national, fixed, and legally enshrined.
For now, African states do not fit Mr. Putin's bill of one nation as applied to Ukraine or Belarus. However, using linguistics as a monkey wrench, he could, overtime or whenever convenient, claim them as part of the Russian world based on an acquired language and cultural affinity.
Mr. Putin's definition of a Russian world further opens the door to a world in which the principle of might is right runs even more rampant with the removal of whatever flimsy guard rails existed.
To accommodate the notion of a Russian world, Russian leaders, going back more than a decade, have redefined Russian civilisation as multi-ethnic rather than ethically Russia.
The Central African Republic's stress on Russian-language education constitutes the first indication in more than a decade that Mr. Putin and some of his foreign allies may expand the Russian world's civilisational aspects beyond the erstwhile Soviet Union.
Some critics of Mr. Putin's concept of a Russian world note that Western wars allegedly waged out of self-defense and concern for human rights were also about power and geopolitical advantage.
For example, pundit Peter Beinart notes that NATO-led wars in Serbia, Afghanistan, and Libya "also extended American power and smashed Russian allies at the point of a gun."
The criticism doesn't weaken the legitimacy of the US and Western rejection of Russian civilisationalism. However, it does undermine the United States' ability to claim the moral high ground.
It further constrains Western efforts to prevent the emergence of a world in which violation rather than the inviolability of national borders become the accepted norm.
If Russian interventionism aims to change borders, US interventionism often sought to change regimes. That is one driver of vastly different perceptions of the US role in the world, including Russian distrust of the post-Soviet NATO drive into Eastern Europe and independent former Soviet states such as Ukraine.
"People with more experience of the dark side of American power—people whose families hail from Guatemala, Chile, Brazil, Haiti, or Mexico, where US guns have sabotaged democracy rather than defended it—might find it easier to understand Russian suspicions. But those Americans tend not to shape US policy towards places like Ukraine," Mr. Beinart said.