Tanks to Nuclear Bombs: War, Peace And The Importance Of Colors
A sad and distressing anniversary slipped by this week almost unnoticed — the centenary of the first use of a premier killing machine.  On May 31, 1918, the Renault FT a French light tank was first deployed in battle.  The 30 tanks sent against two German infantry divisions advancing in the sector bordering Ploisy and Chazelles caused havoc, crippling the German attack.  Yet, this was not the first use of tanks; that had happened two years earlier.
So what changed?  Earlier tanks were lumbering, heavy and slow; they could be picked off by artillery.  In contrast, the Renault FT was light, and it had a significantly superior power-to-weight ratio, rendering it fast and maneuverable.  It was the first to have a gun mounted on a rotating turret, crew space in the front, and an engine at the rear, innovations in use to this day.  For all these reasons, it is rightfully considered the forerunner of the modern tank.
The terrible loss of life in WWI was not enough to prevent the devastation of the Second.  War's horrors also advanced culminating in the ultimate.  Nuclear weapons, and their capacity to destroy life as we know it, have prevented conflict between major powers ever since.  Moreover, the haves endeavor to stop nascent nuclear states (Iran) from acquiring the same, or curb increases (North Korea).
Thus we have Kim Jong Un's right hand, General Kim Yong Chol, visiting the U.S. for talks with Secretary of State Mike Pompeo.  The General arrived in New York and made Pompeo travel up from Washington.  The dinner and get-together on Wednesday were followed by extensive talks on Thursday in preparation for the Singapore summit … certain once again, as anything can be with the mercurial Mr. Trump.
The dinner photos released show the parties with an affable Pompeo and a dour Kim in a room painted yellow.  Should color matter?  How important is it?  Very, it turns out, according to the leading color theorist of the 20th century.
Faber Birren (1900-1988) spent his life studying color, and advocating its proper use for effect and well-being.  He thought of it as akin to religion in its power to heal and change our feelings.  According to him, humans are born with certain responses to color, just as they are with a fear of snakes.
Birren's fascination with color began early.  After two years at the University of Chicago, he dropped out in 1921 to focus on his absorbing interest.  Soon he began writing articles on color, and in 1928 published his first book "Color in Vision".  He was to write seventeen of them and numerous articles.  His experimentation and exploration yielded financial rewards when he began offering his services as a consultant.
At a Chicago wholesale meat business he noticed the white walls of the coolers gave the meat a gray look.  Testing meat under different lighting, he determined a blue-green backdrop made the cuts appear more red.  Sales shot up and his business career was launched.
He went on eventually to advise Walt Disney in the making of Bambi, Fantasia and Pinocchio.  In industry, he developed a code for safety:  yellow for falling hazards, red for fire protection and so on.  His work is evident in many other spheres.
Hospital operating rooms are now blue-green; office walls darker than the machines reduce irritability in the staff and improve attentiveness.  Somewhat surprisingly, color surroundings even affect one's blood pressure.
So what of the dour General Kim?  Well Wedgwood Blue was the color of Birren's dining room, a peach pink stimulates appetite, salmon promotes a sense of well-being, light green reduces fatigue.  And yellow is excellent for signalling danger … perhaps not the best choice for the dinner.  Is there an opportunity here to be seized for the summit?
Macron, Trump and Iran's future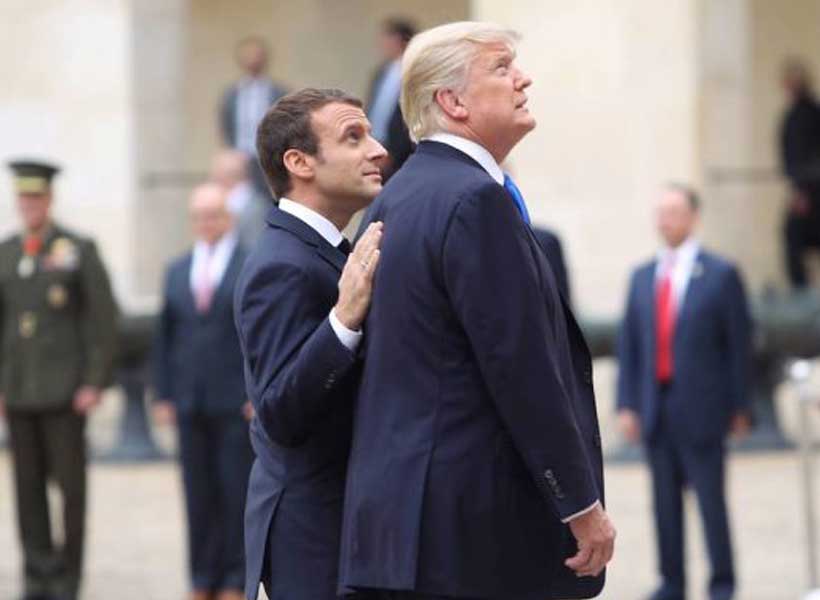 The incident of the city of Strasbourg in France was a very primitive scenario for facing the deep social and political crisis that the Macron government is facing.
As predicted, French Interior Minister Christophe Castaner announced that the "terrorist", who "apparently" was responsible for the shooting in Strasbourg, at 9 p.m. on Thursday, December 13th was killed in a street clash with three policemen. Shortly thereafter, ISIS released a statement, claiming responsibility for the shooting and killing of Strasbourg.
The extent and depth of the crisis in France is such that it does not allow the creation of a tense security and repression under the pretext of "terrorism". Contrary, the scenario of Macron and Castaner, which, regardless of its tragic human dimensions, resembles Louis de Funès comedies, adds to the severity of the crisis.
On the other hand, on Thursday, the United States Senate unanimously condemned Mohamed bin Salman for the murder of Jamal Khashoggi and called on Trump to end support for the Saudi war in Yemen.
This is a major change in the US policy that occurred in the final days of the 115th Congress, a congress that is run by both the Senate and the House of Representatives under the control of the Republican Party. The incident shows that Trump will be greatly affected by the start of the 116th Congressional Congress on January 3, 2019, where the House of Representatives will be controlled by the Democratic Party.
Robert Muller's investigation on Russia's role in the 2016 US presidential election is also underway.
In addition, there is concern over the US stock market. The current Inverted Yield Curve shows that the number of short-term bank deposits is more than long-term deposits. Financial analysts consider the Inverted Yield Curve a serious indication of the probability of a recession and a financial crisis because it reflects lack of confidence of Americans in the future of their bank savings.
Accordingly, some conservative analysts, such as Michael Wilson, senior strategist at Morgan Stanley Bank, predicted a 50 percent market downturn in 2019. If so, the "golden age", which began in the second semester of 2009, with the first year of the Obama Administration, ended in the first two years of the Trump Administration. Such conditions will have serious implications for US foreign policy.
In the turn of events, this incident will once again provide Iran with a historic opportunity to work alongside its dynamic and tactful foreign policy, with the advent of fundamental domestic reforms, to modernize the economic system that was launched forty years ago.
First published in our partner MNA
American (And Global) Oligarchy Rapidly Moving Towards Monarchy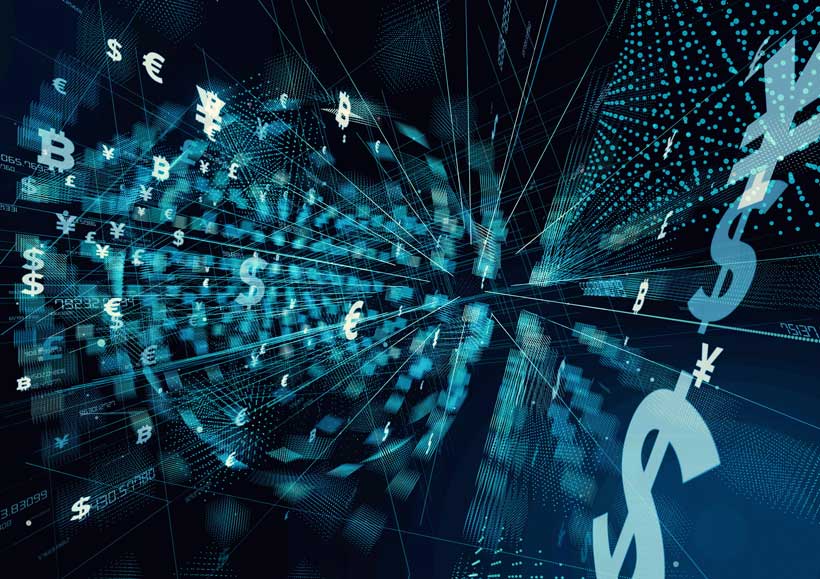 Many people do not realize that the proverbial "noose" of civil rights, civil liberties and property rights are rapidly coming to an end, in large part because of the unholy alliance by and between government and the global oligarchs (international banks and major corporations).
For example, people don't realize that current U.S. federal law permits all banks and credit unions (such as Chase Bank owned by CEO Jamie Dimon) to close any account, at any time, and for any reason, even when their own employees commit fraud, make mistakes, commit unethical acts or otherwise screw the banking customer over for personal or political reasons, and that customer then files a legitimate complaint.
The financial institution is not required to divulge the reason(s) for account closure to the customer.
Now, when a business account is closed by a bank, the bank can (and will) retain the funds in the account for 90 to 180 days in order for checks, debits, chargebacks, etc. to post to the business account before the bank will mail the business customer the remaining proceeds from the account.
However the account holder is of course not allowed access to their own hard-earned funds at all.
What this means is that these banks and credit unions have been given a universal right to steal any and all monies placed within their coffers by anyone at all, which can then be "confiscated" for any reason.
It is even so absurd that these banks and credit unions, even after they have seized or stolen your money/property, do not even have to give you a reason, and can then ban you for life from ever getting your money/property back.
This same reasoning applies to nearly all of the major businesses and corporations, wherein due process has gone the way of the extinct "dodo bird."
This is what it means, when an administration (in this case Republican) talks about "bank deregulation."
In many ways, Democrats had the right idea over Republicans when they created and enacted such banking regulatory agencies such as the Consumer Financial Protection Bureau ("CFPB"), recently gutted and decapitated by the Trump Administration and his coterie of bought and paid for Republican conservatives.
The problem is that the same global Oligarchs and International Banking Cartels that controlled the Democrats, and enacted even more stifling Communist type regulation to further control, cull, and choke off the American (and global) population (think Obama's "Operation Chokepoint"), simply use Republican "deregulation" as another mechanism to screw over, steal from, and rob the working and middle class, by allowing these international banking cartels, credit unions, and corporations to completely do whatever they want, to anyone, for any reason, in the absence of any regulation.
Herein lies the rub, and there has to be a middle ground, but only if the American people (and their global population counterparts) push back and vociferously tell their elected leaders to take legal and equitable action against these global thieves and criminals.
War, Anniversaries and Lessons Never Learned
On December 7, 1941, Japan attacked Pearl Harbor and the U.S. entered the Second World War.  A war of horrors, it normalized the intensive, barbaric bombing of civilian populations.  If the Spanish Civil War gave us Guernica and Picasso's wrenching painting, WW2 offered up worse:  London, Berlin, Dresden to name a few, the latter eloquently described in Kurt Vonnegut's "Slaughter House Five."  Against Japan, the firebombing of Tokyo, and above all the revulsion of Hiroshima and Nagasaki radiated a foretaste of ending life on the planet.
Reparations demanded from Germany had led to the rise of Adolf Hitler and a thirst for revenge.  Thus Hitler demanded France's 1940 surrender in the same railway carriage where the humiliating armistice was signed in 1918.
If the war to end all wars — its centenary remembrance a month ago — killed 20 million plus, the successor tripled the score.  Disrupted agriculture, severed supply chains, fleeing civilians, starvation and misery; civilian deaths constituting  an inordinate majority in our supposedly civilized world.
One of the young men baling out of a burning bomber was George H. W. Bush.  He was rescued but his crew who also baled out were never found, a thought that is said to have haunted him for the rest of his life.  He went on to serve eight years as vice-president under Ronald Reagan and then four more as president.  Last week he passed away and was honored with a state funeral service in Washington National Cathedral.
His legacy includes the first Iraq war and the liberation of Kuwait.  While he avoided the hornet's nest of ethnic and religious divisions in Iraq itself, the war's repercussions led to the Clinton sanctions and the deaths of half a million children.  The UN representative overseeing the limited oil-for-food program, Irishman Denis Halliday, resigned in disgust.  Not to forget the infamous answer by Clinton's Secretary of State Madeleine Albright.  Asked by Leslie Stahl if it was worth the lives of 500,000 children … more than that died in Hiroshima, she answered:  "I think this is a very hard choice, but the price — we think the price is worth it."  (CBS 60 Minutes program, May 12, 1996).
Note the "we" in her answer.  Who else does that include but our "I-feel-your-pain" Bill Clinton.  Hypocrisy, arm-twisted donations to the Clinton Foundation while wife Hillary was Secretary of State in the Obama administration; her shunning of the official and secure State Department email server in favor of a personal server installed at her request and the subsequent selective release of emails.  Well who cares about verifiable history these days anyway as the following demonstrates.
Yes, there was another anniversary this week for a different kind of war.  This time in India.  After securing freedom from the British, a secular tradition was proudly espoused by the patrician Nehru and the epitome of nonviolence, Gandhi.  It is now in the process of being trampled in a war against minorities.  The communal war includes the massacre of Muslims in Gujarat for which Narendra Modi was barred from the U.S., a ban lifted only when he became prime minister.  He, his party and his allies have been also responsible for the destruction of the Babri Mosque.  An organized Hindu mob tore it down on December 6, 1992; hence the shameful anniversary.  Built on the orders of the first Mughal emperor Babur, its purpose was to cement relations with Hindu rajas by also sanctifying for Muslims a place holy to Hindus and held traditionally to be the birthplace of Rama — famous from Hindu epics for fighting evil with the assistance of a monkey god's army … although one is advised to avoid close contact with temple monkeys when visiting.
As the first Mughal, Babur's hold on India was tenuous and he actively sought alliances with Hindu rulers of small states against the pathans whose sultan he had just defeated.  That affinity continued during the entirety of Mughal rule and one manifestation was frequent intermarriage with Rajputs.  Several emperors had Hindu mothers including Shah Jahan the builder of the Taj Mahal.  In the end, Babur's fears were warranted because Sher Shah Suri did marshal those pathan forces and throw out his son Humayun, the second Mughal ruler.  It was only Sher Shah's untimely death during the capture of Kalinjar (a Hindu fort then held by Raja Kirat Singh) that made Humayun's return possible.
The destruction of the mosque was a historical wrong if ever there was one, but then Mr. Modi has never been bothered by history.  He is also not bothered that his party's fairy tale revision of school history books is a scandal.  For similar reasons, Indian history on Wikipedia is too frequently tarnished, requiring verification from other sources to be properly informed.
The wrongs of communities, just as the wrongs of war, can lead to repercussions unanticipated and cataclysmic.  Yugoslavia is an example in living memory.  Clearly, any ruler of a multi-ethnic, multi-cultural country contemplating a path of communal dominance must take note before he is hoisted with his own petard.
Author's Note:  This article first appeared on Counterpunch.org